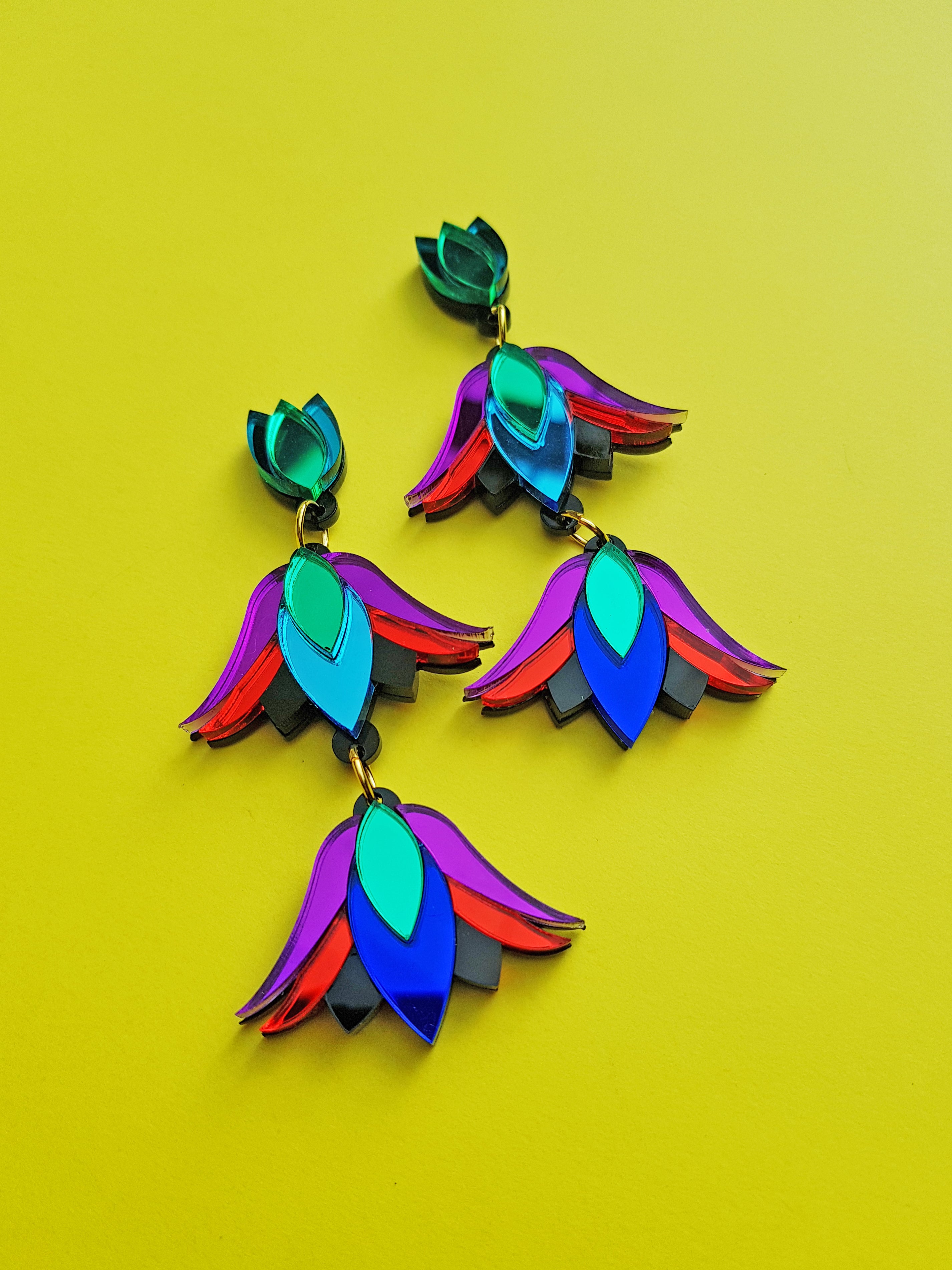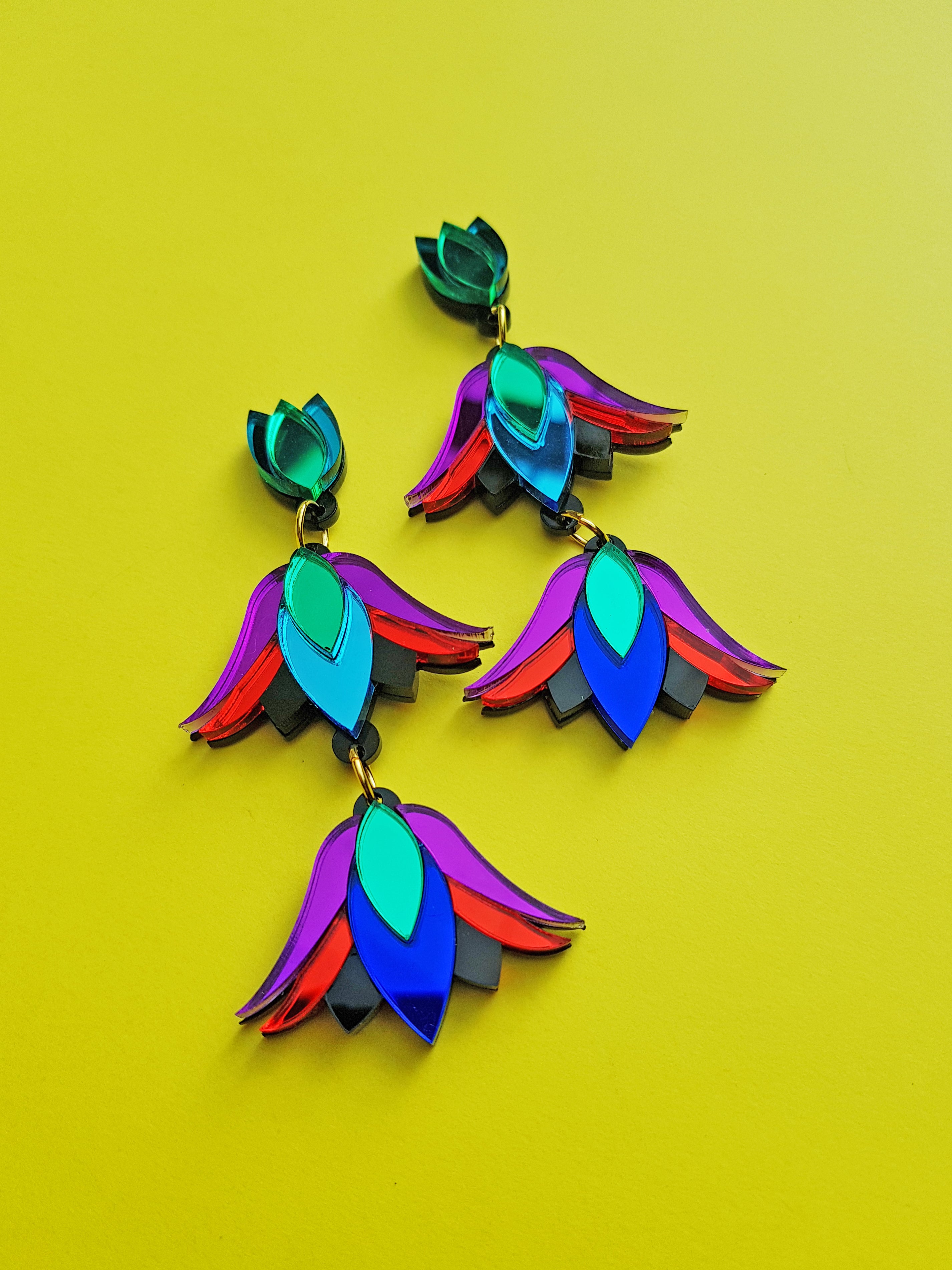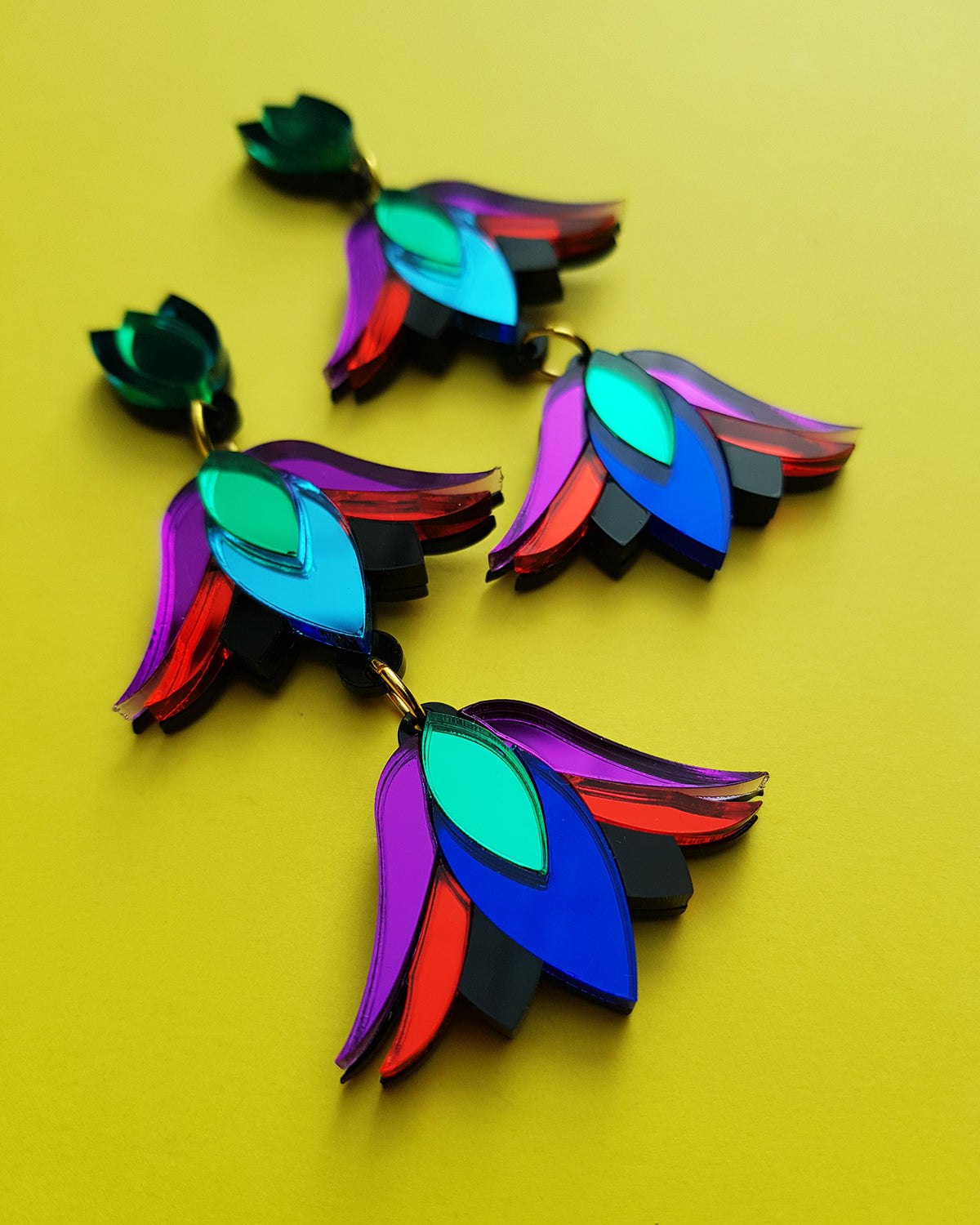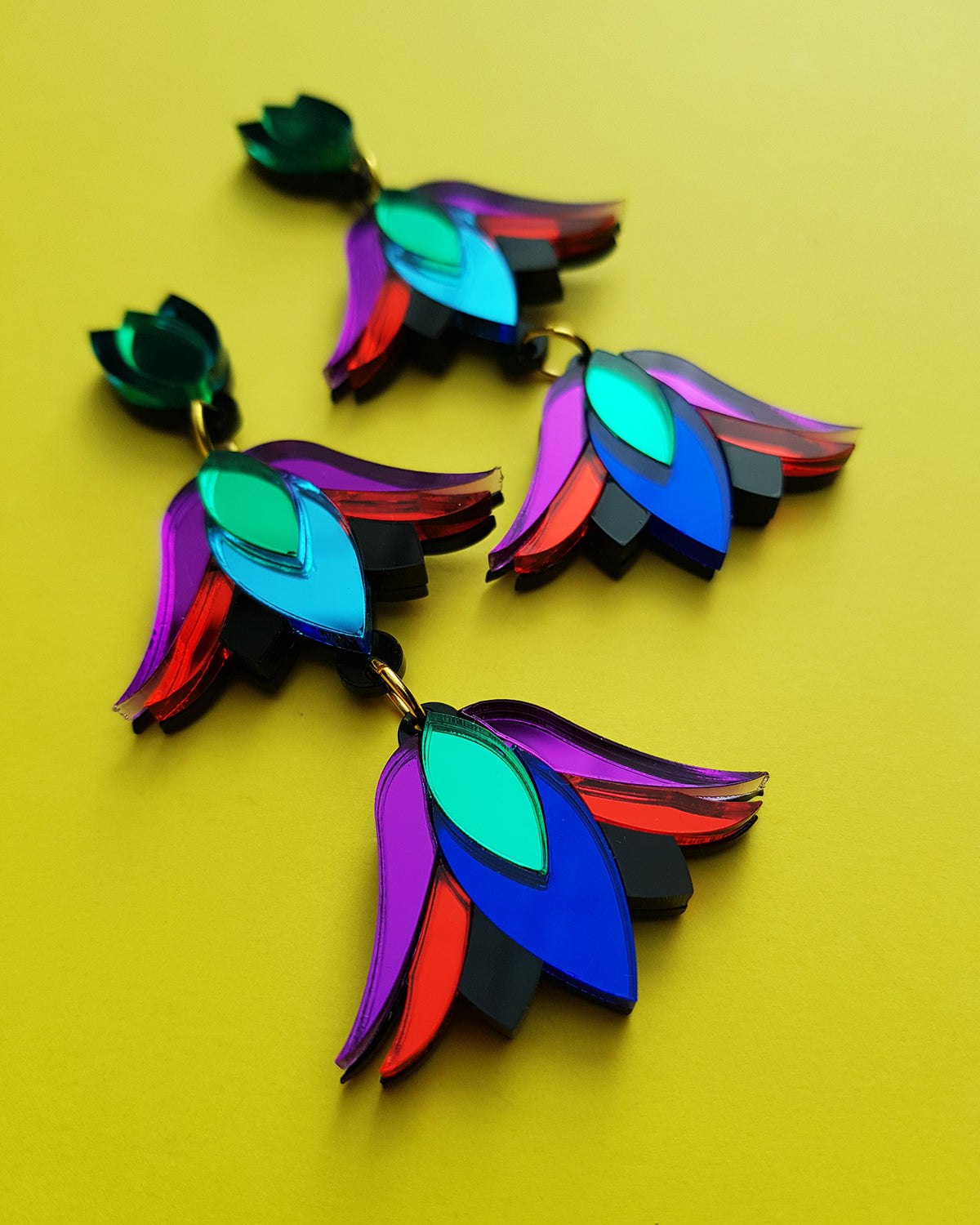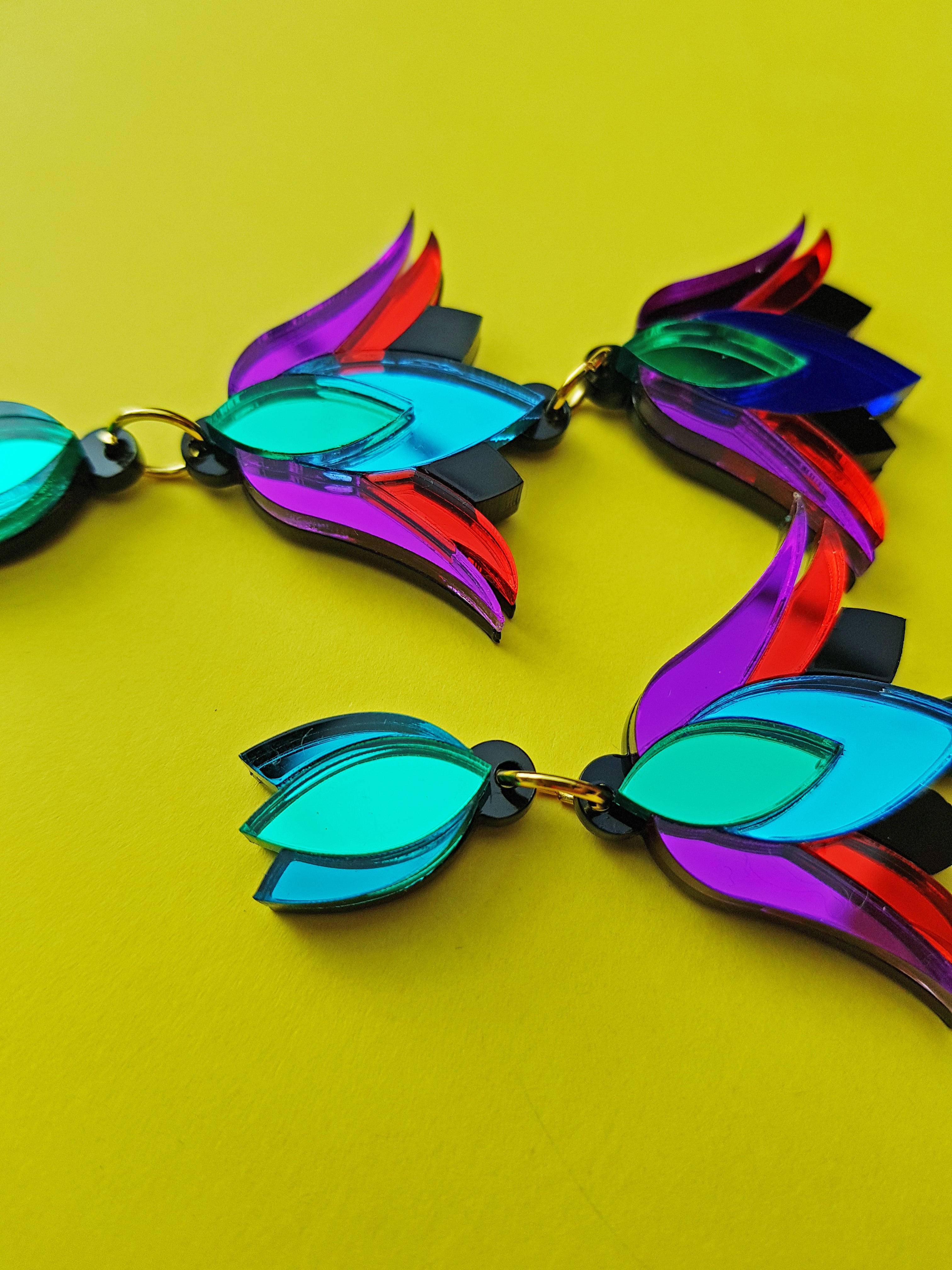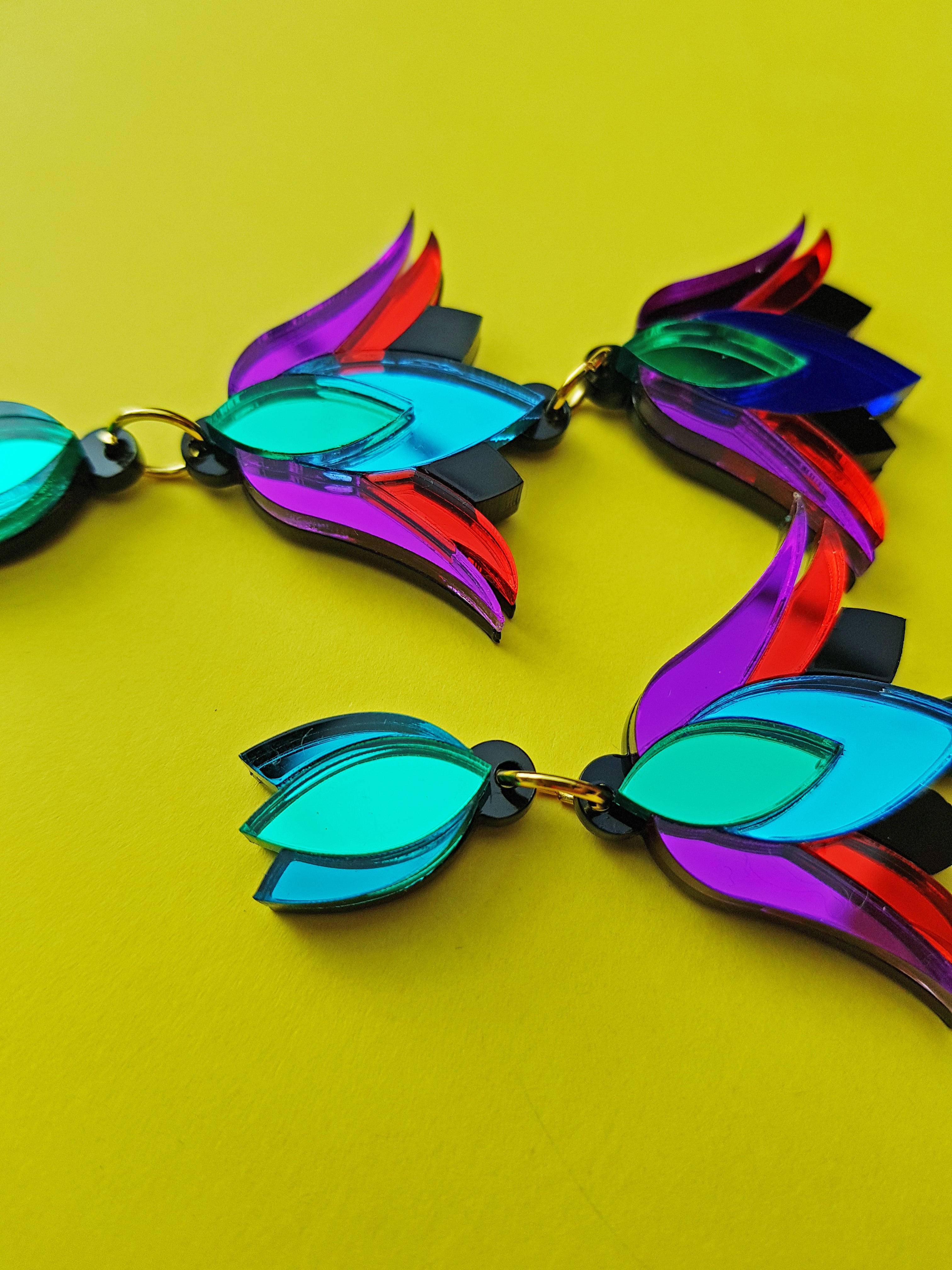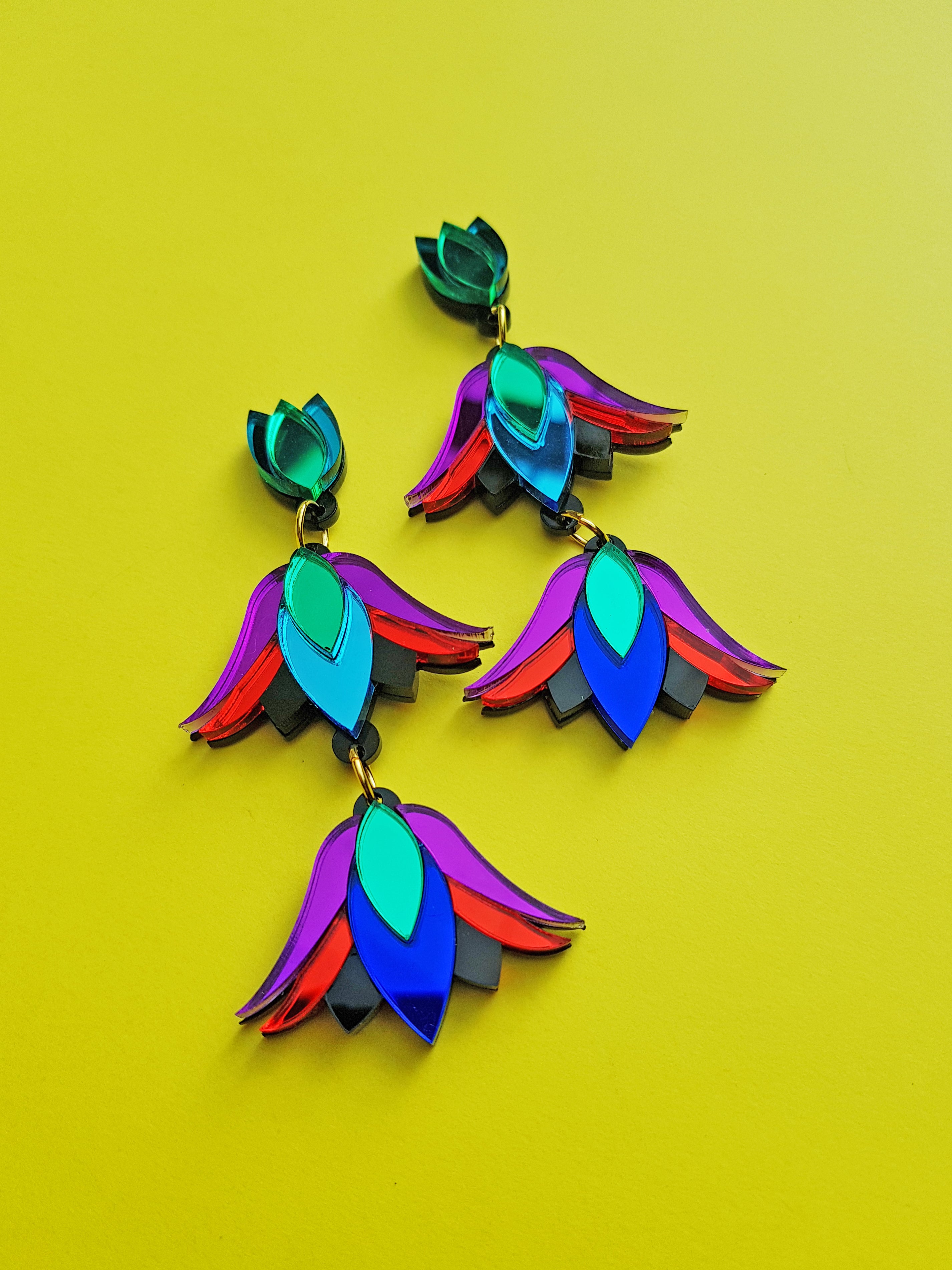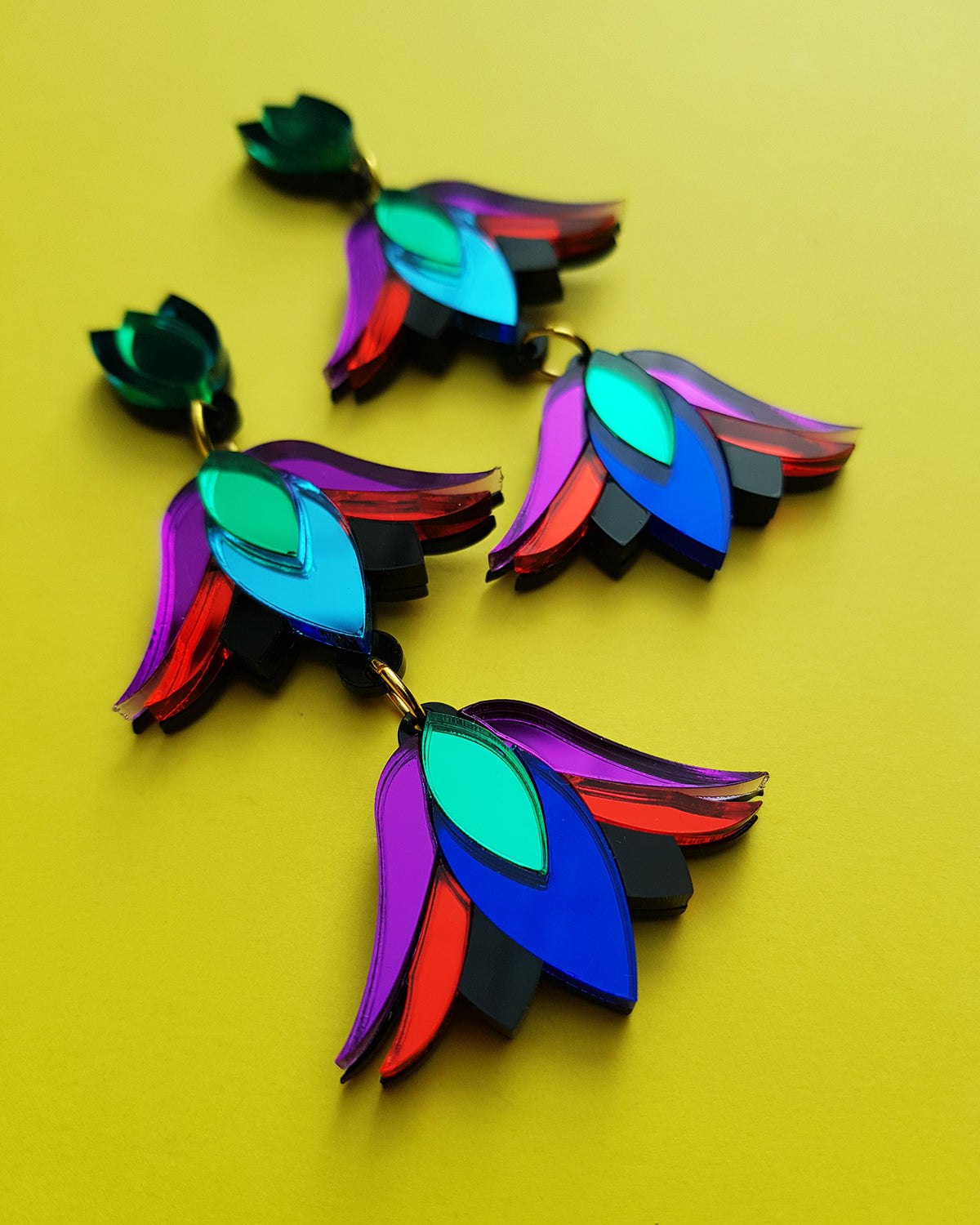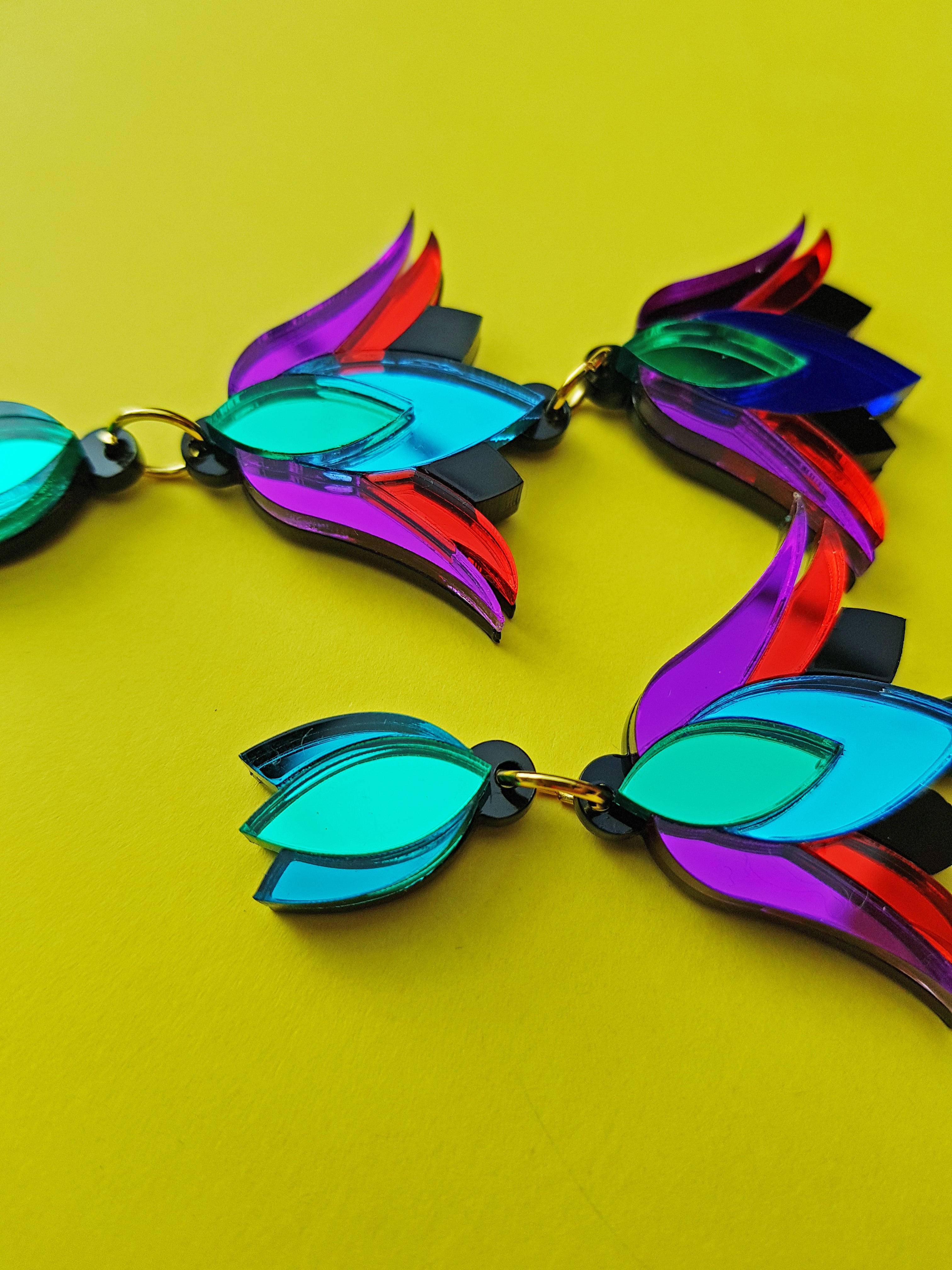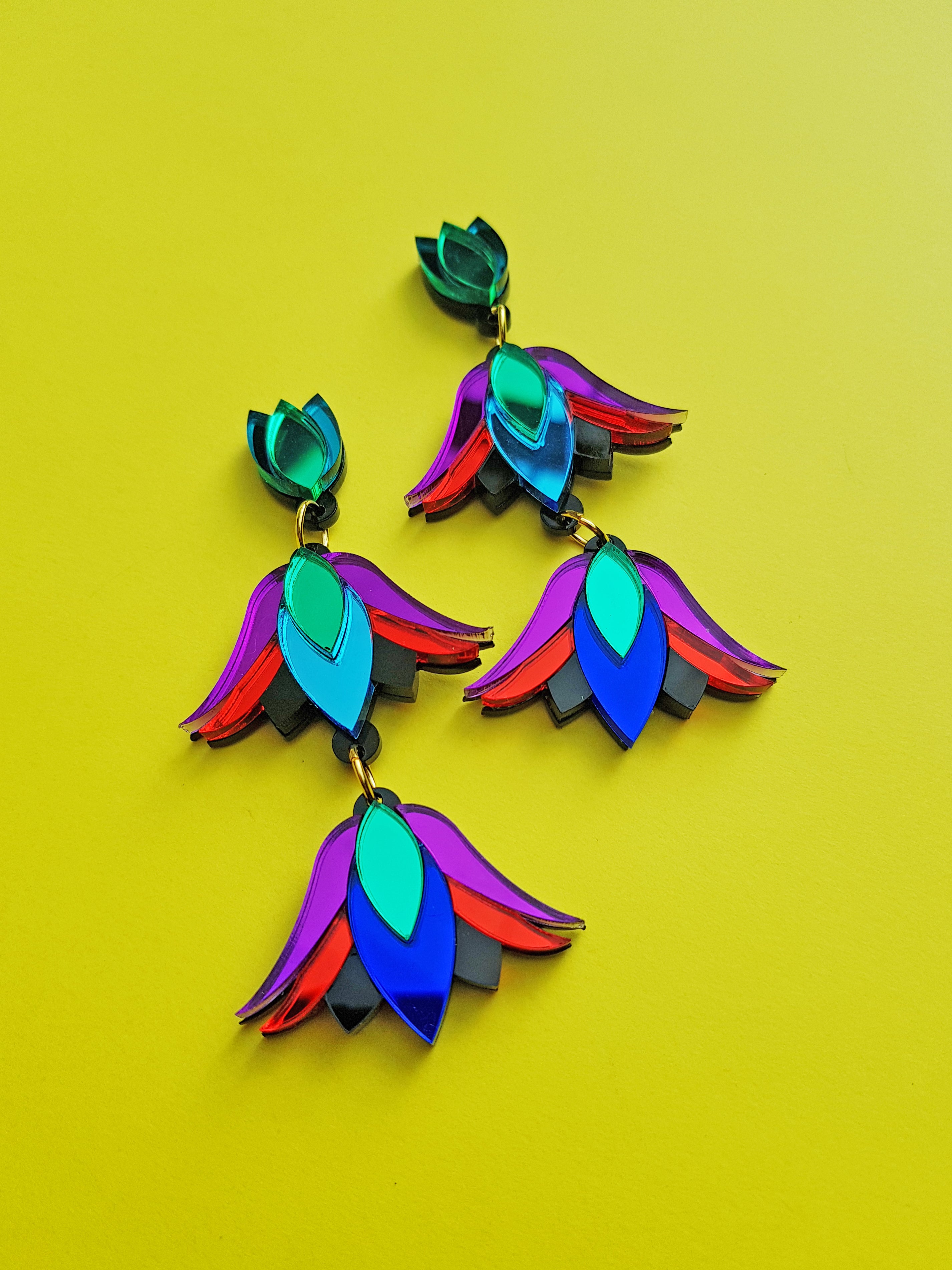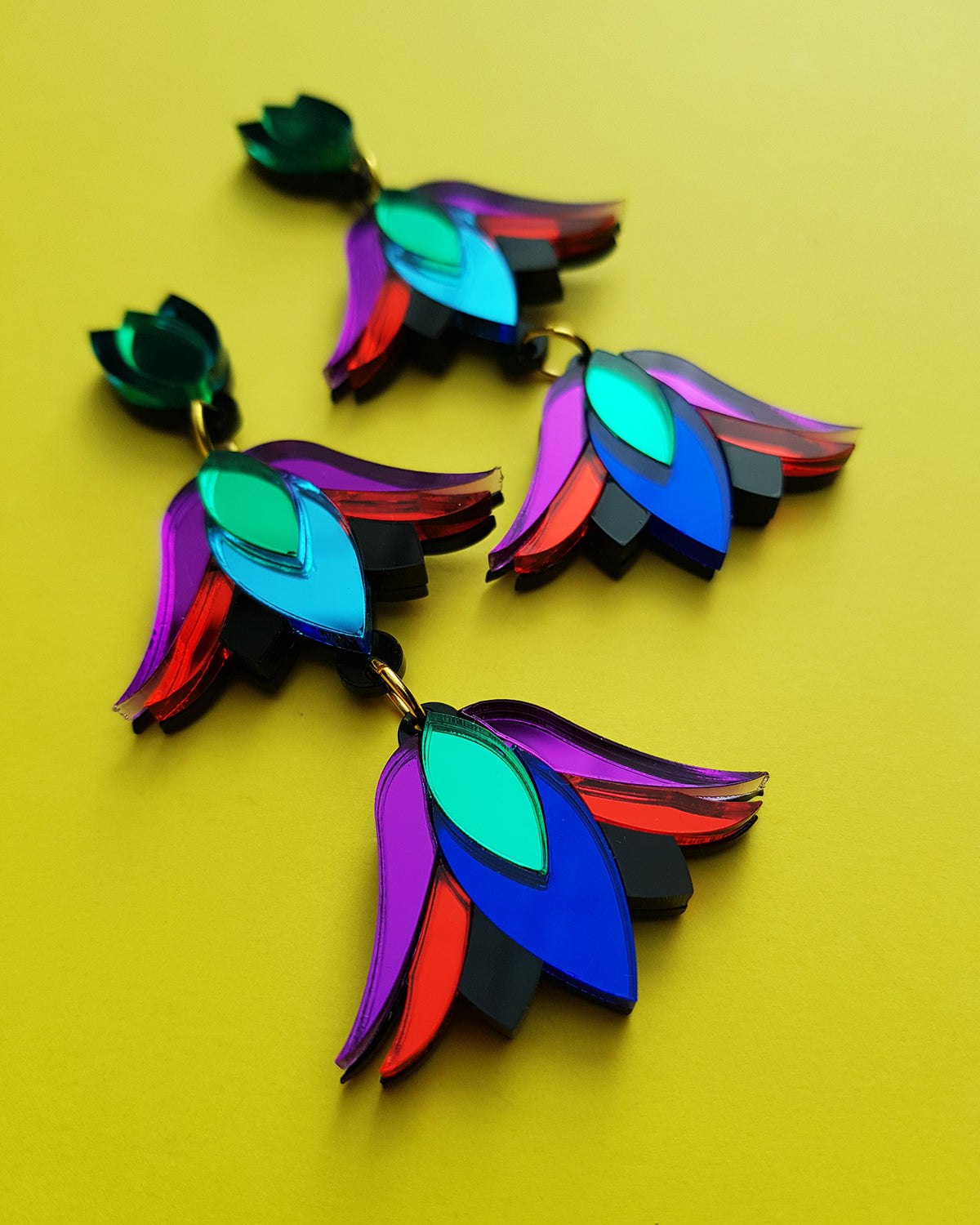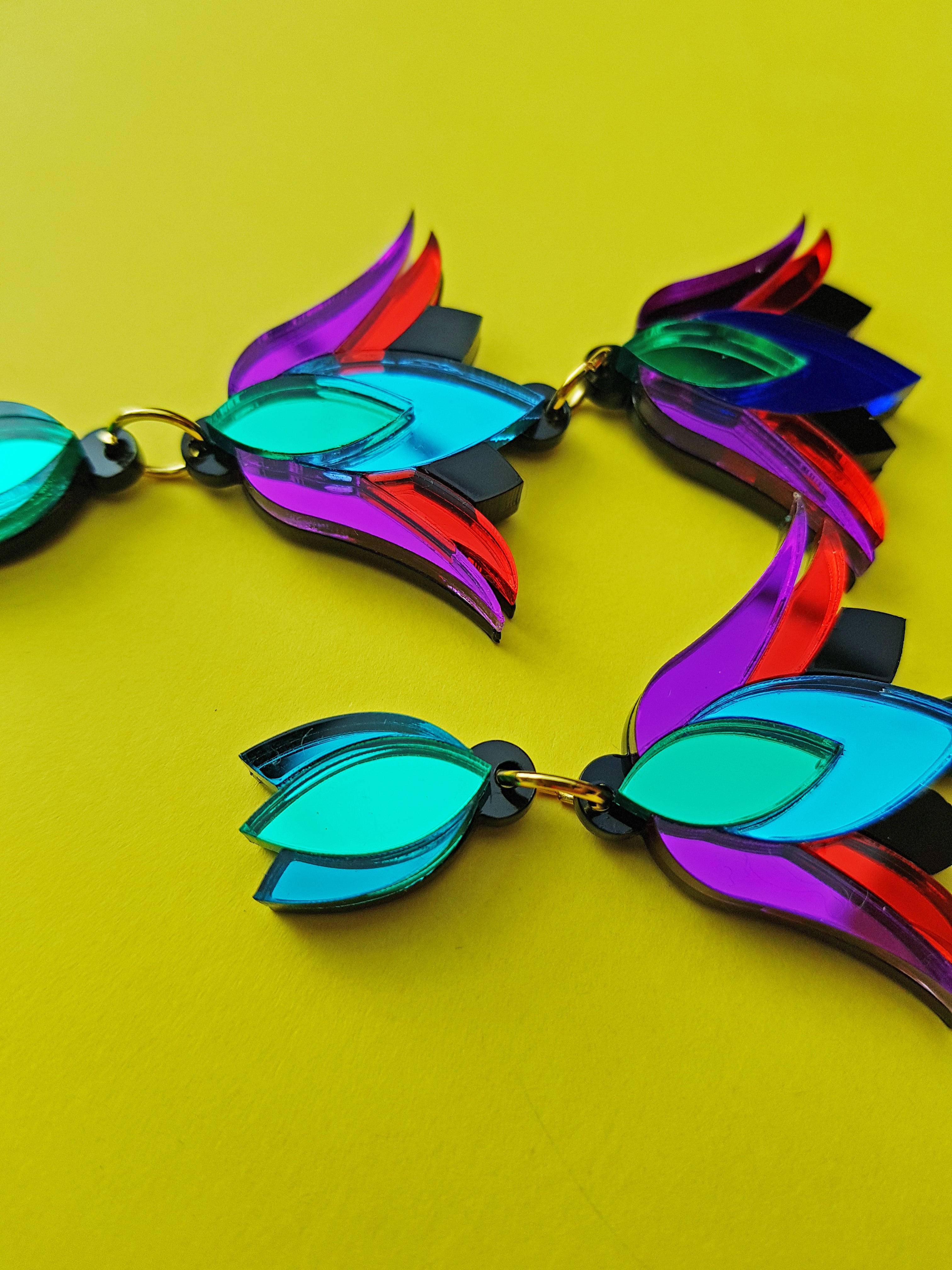 Dahlia Double Drop Statement Earrings
Introducing the double drop statement earrings in the new capsule collection by ME!
Made from 3mm laser cut mirror perspex and as with all my earrings they are lightweight despite their appearance. 
Based on floral patterns and colours from hispanic design, each pair is lovingly created with the boldest of colours accented with glossy black, a touch which really makes the difference in pulling the contrasting colours together. 
The earrings are set on a stainless steel stud which is most comfortable even for sensitive ears, however if you are concerned please get in touch to discuss. 
Size is approx 9 x 4cm at the widest point.
All items are made to order and will take up to two weeks, all items are sent in the regular Royal Mail delivery system, and if guaranteed or priority mail is required please get in touch as I cannot accept responsibility for lost items.