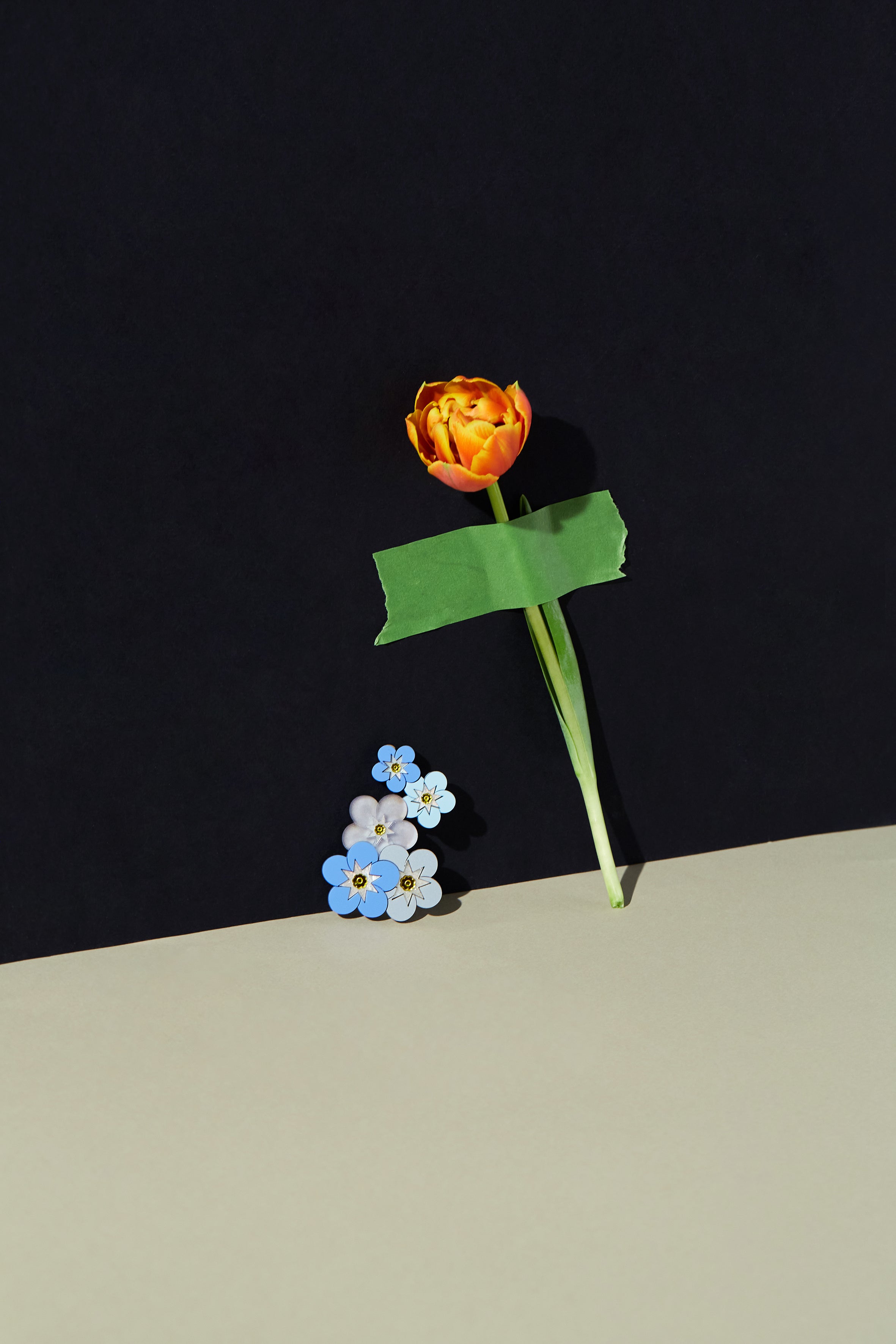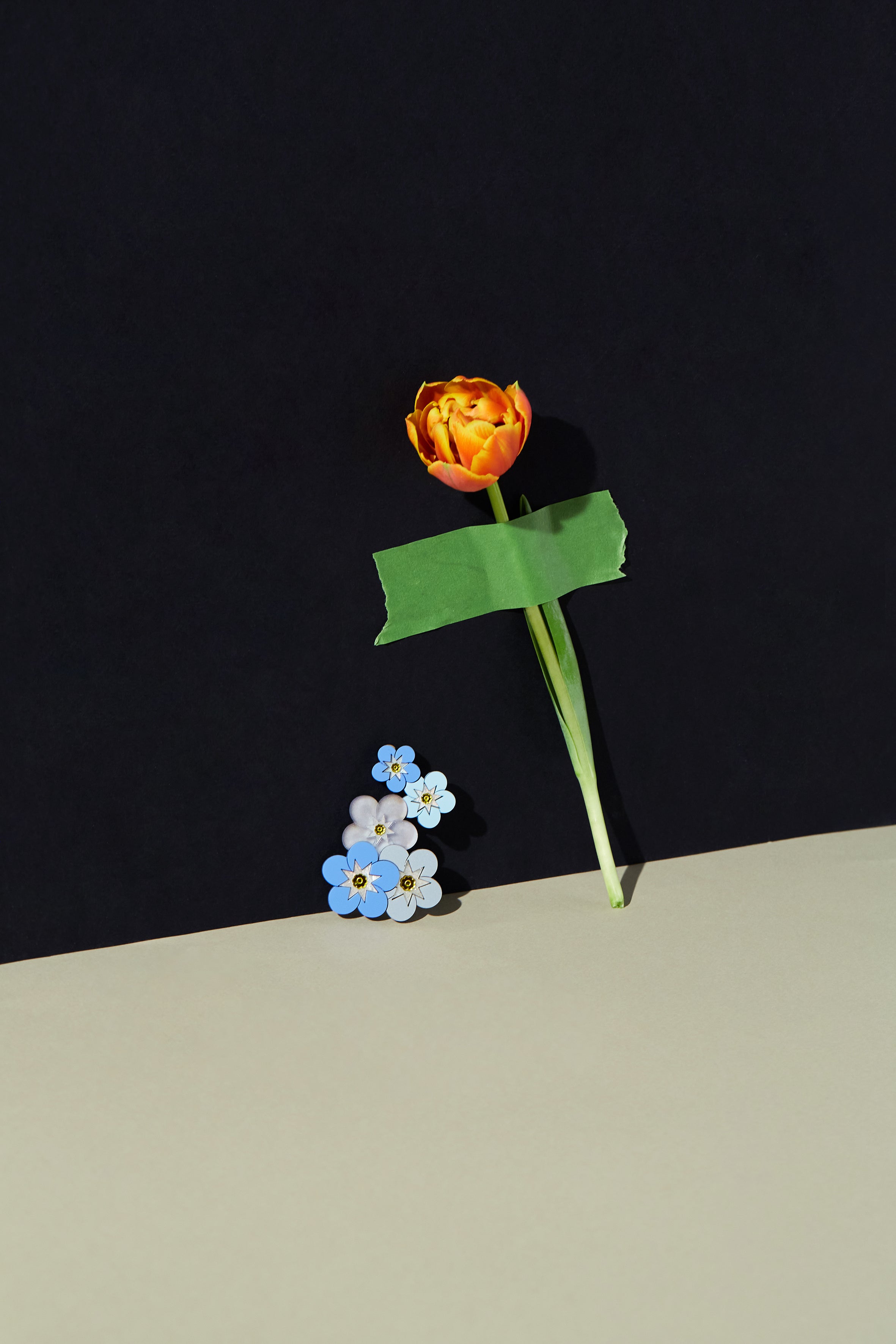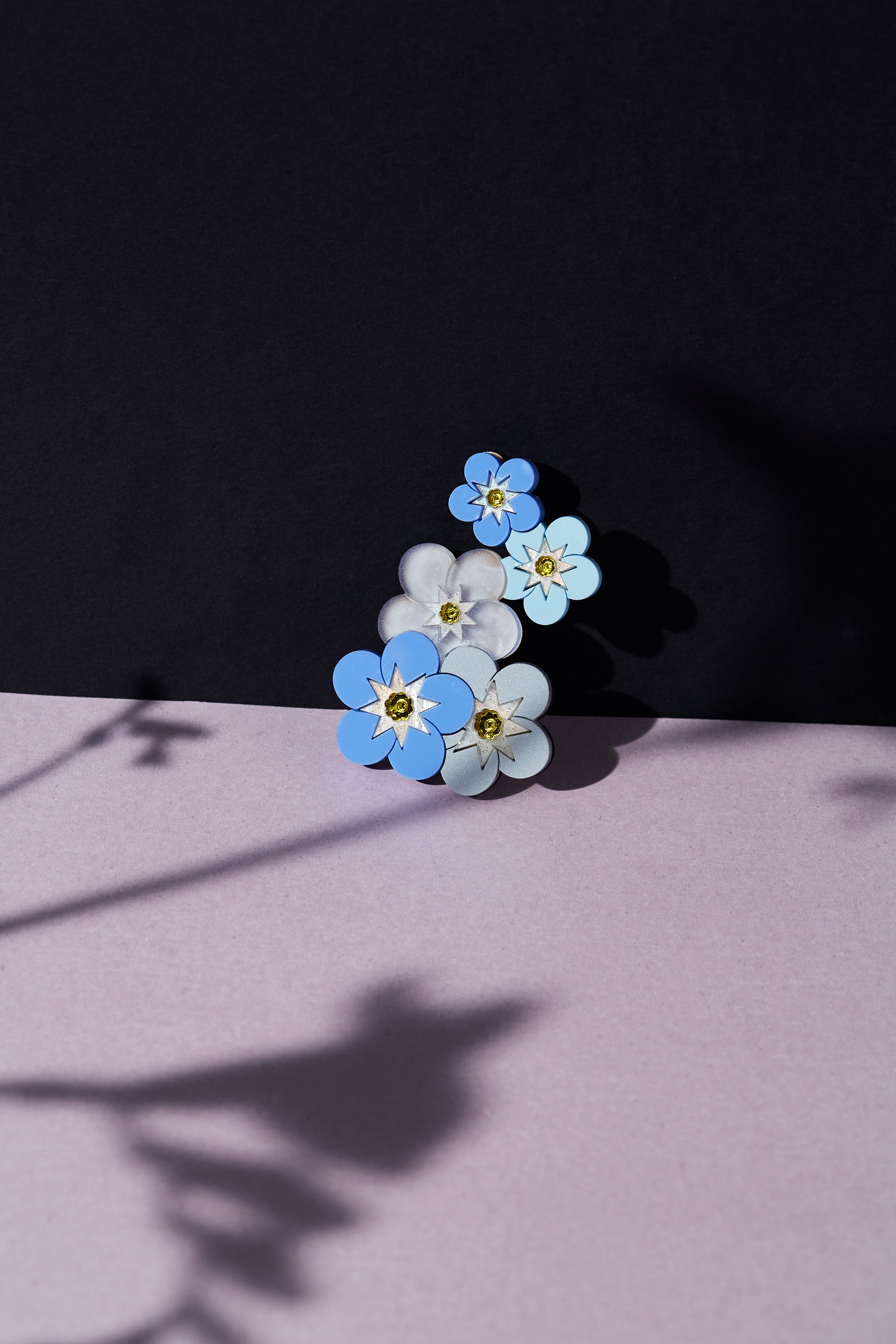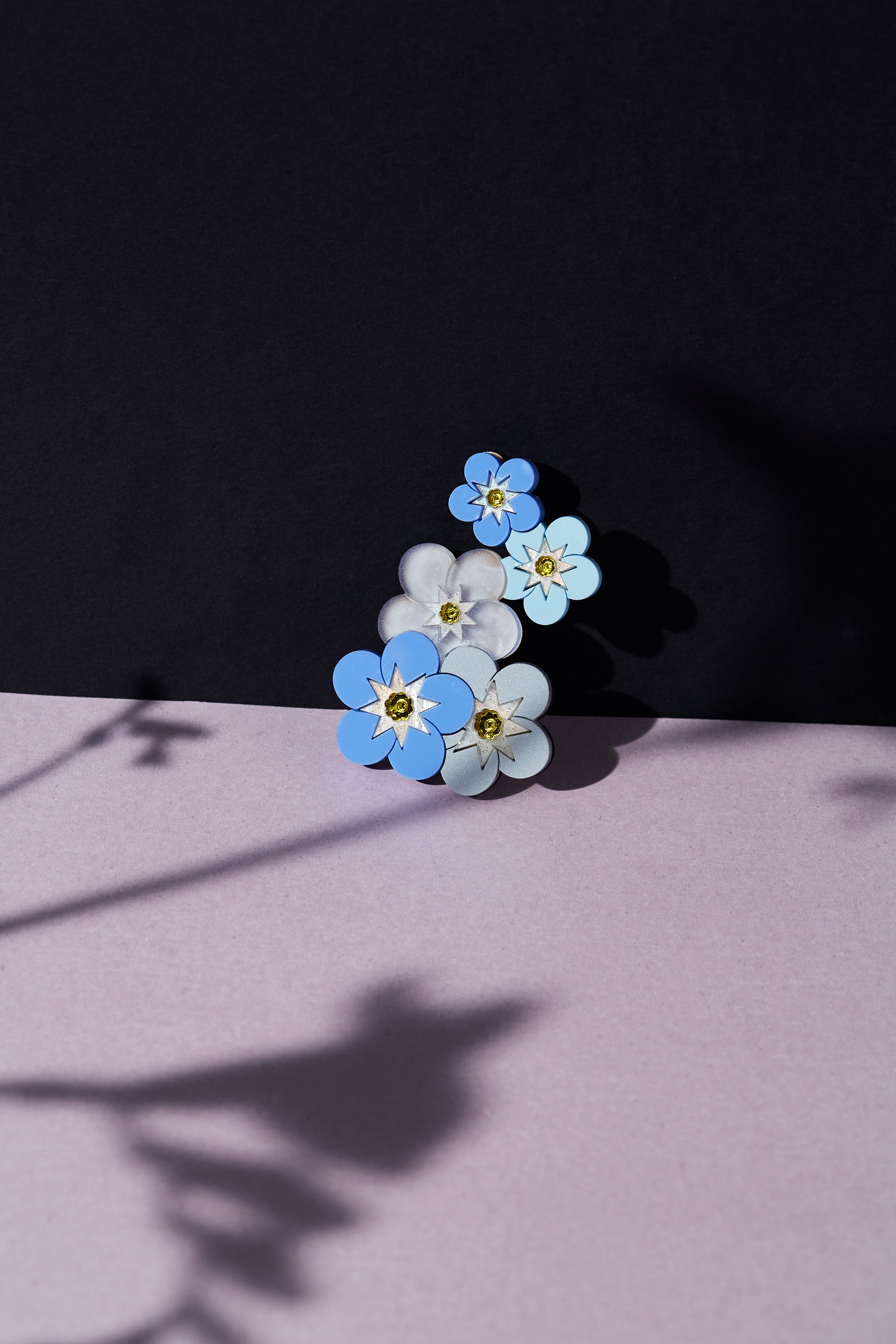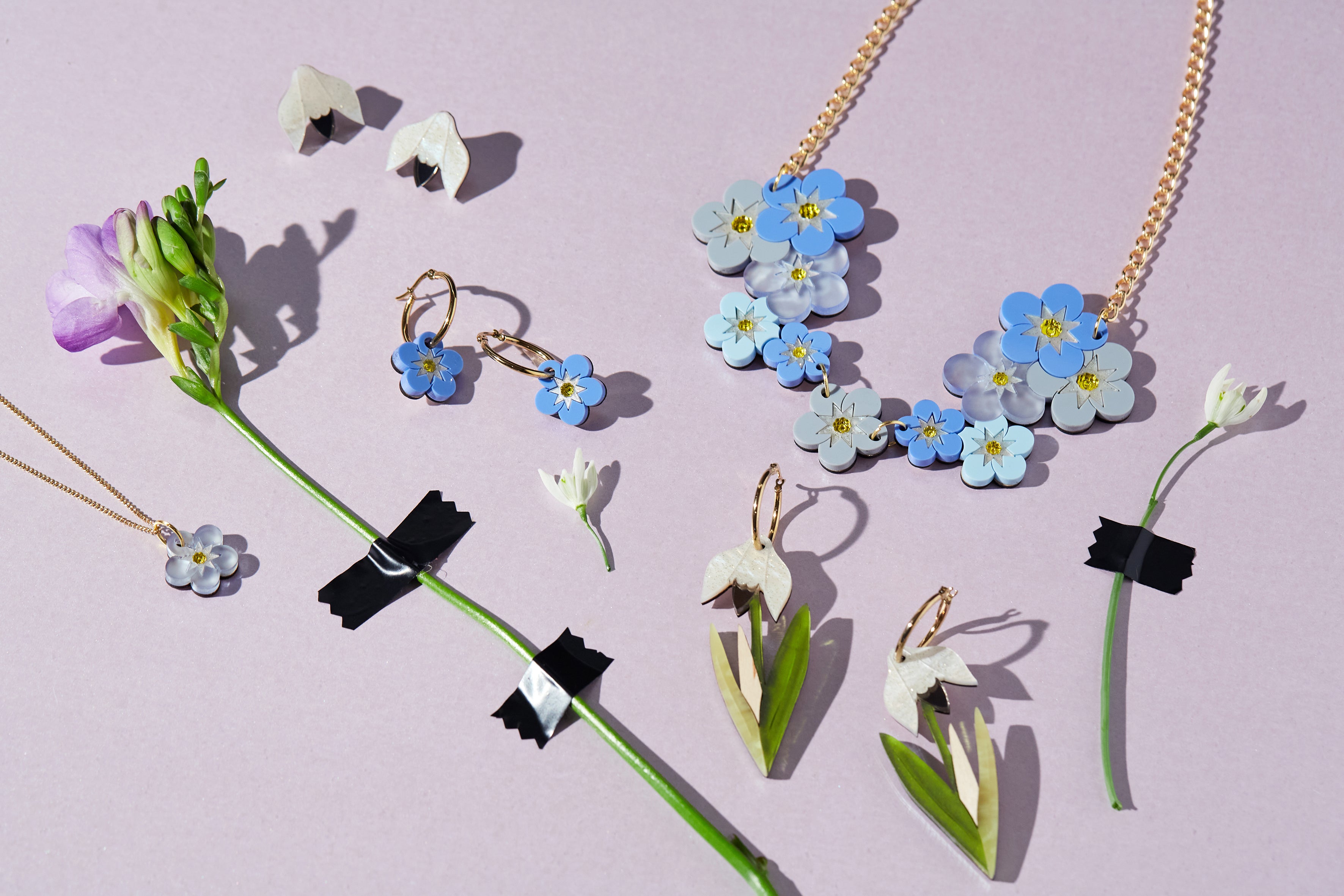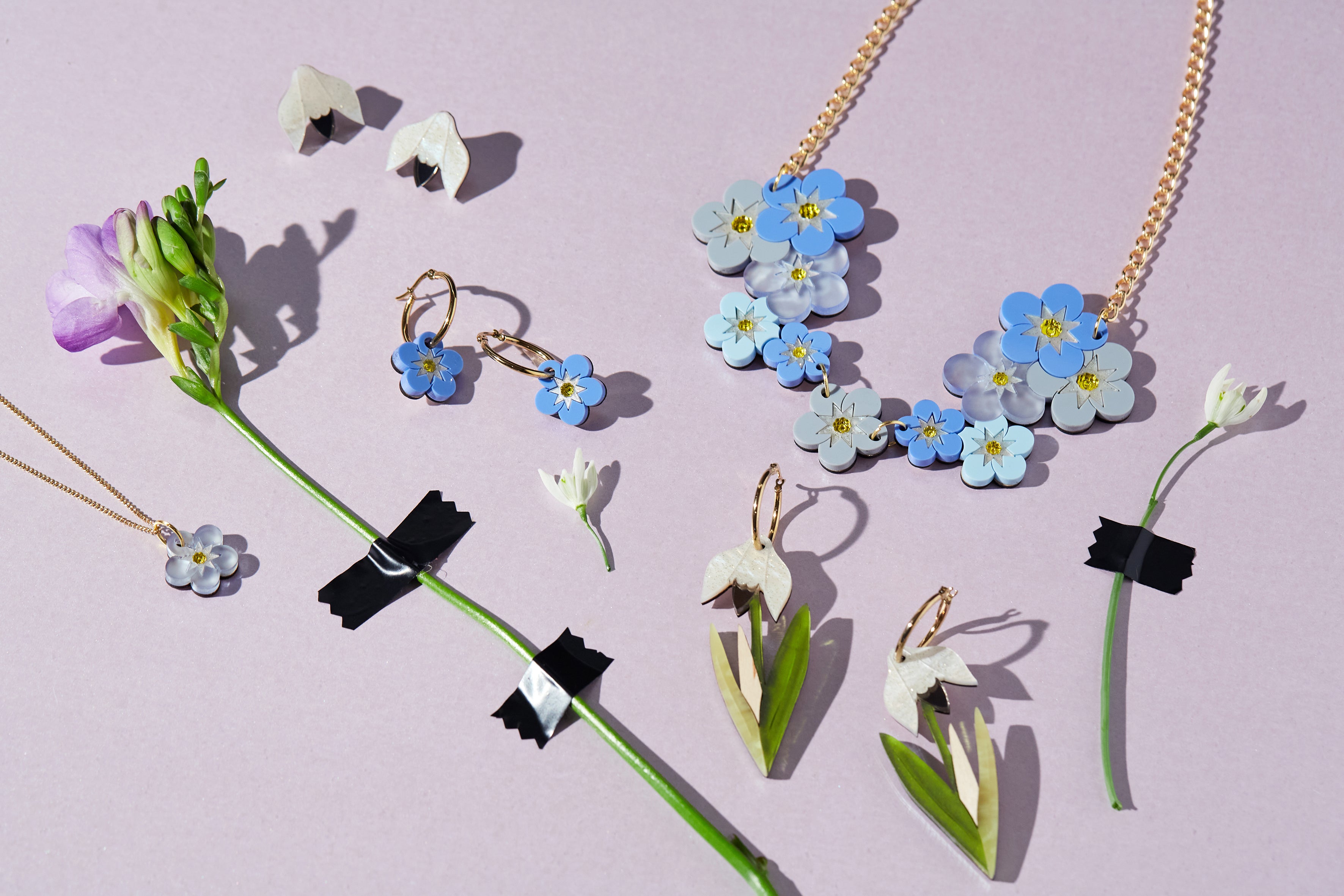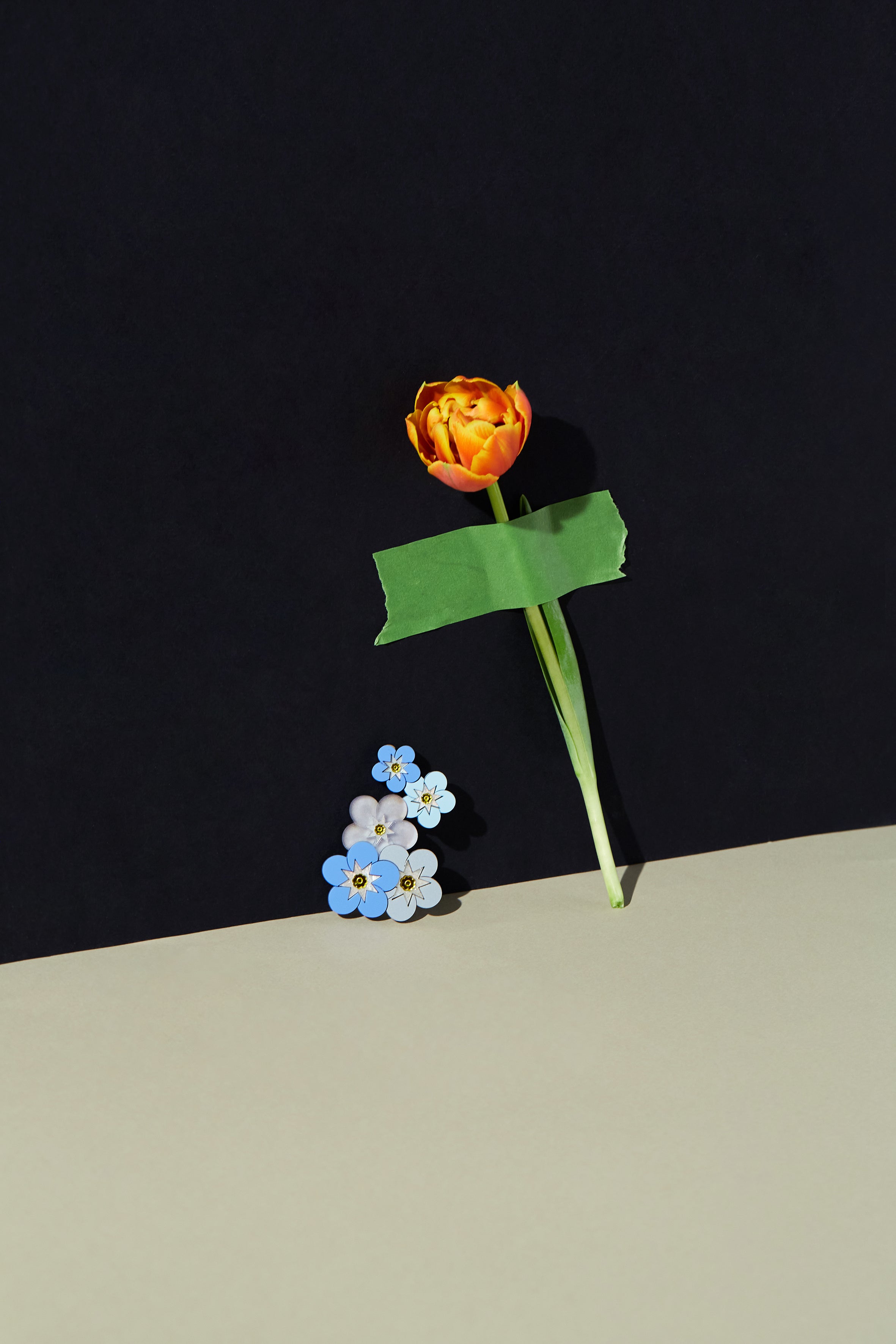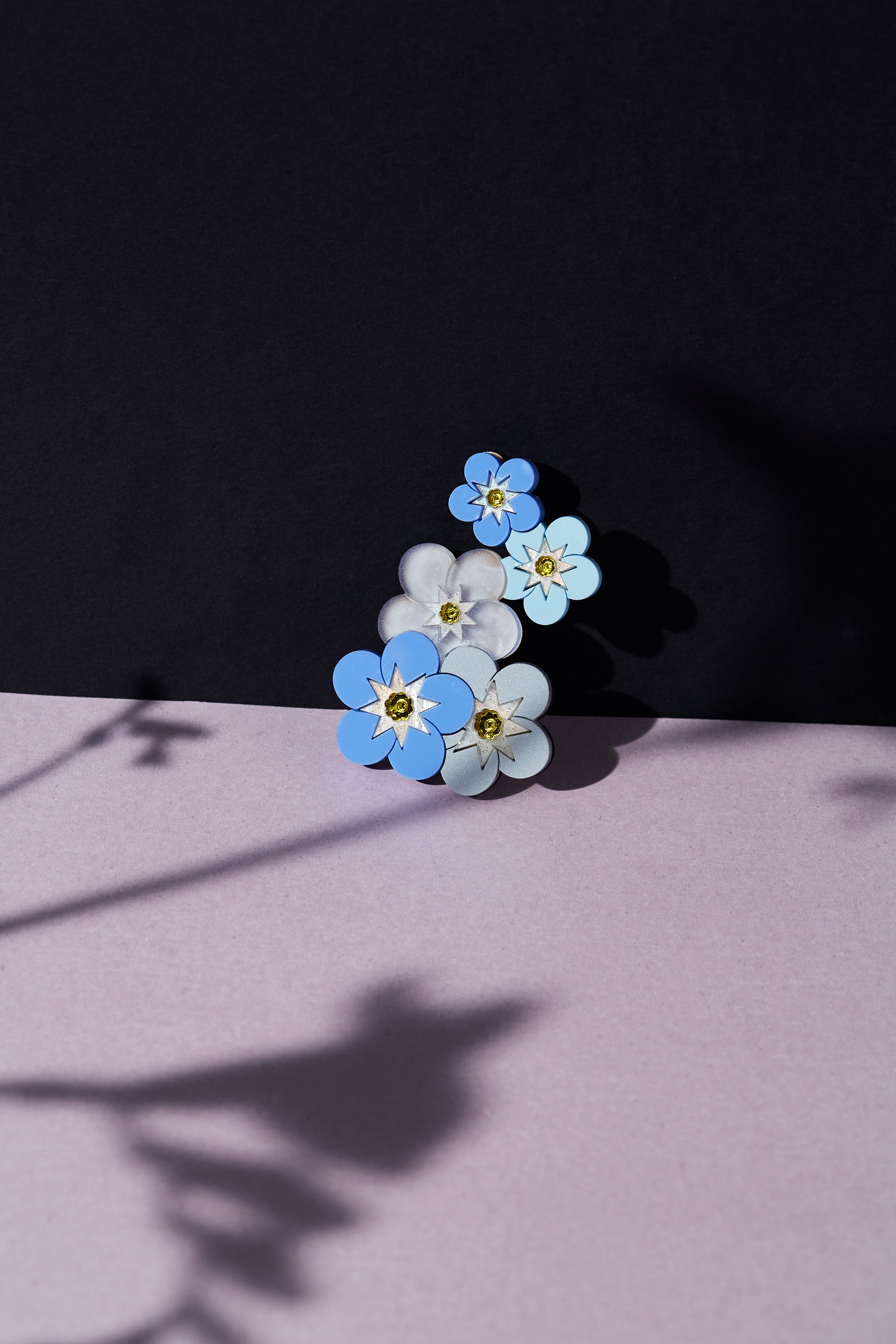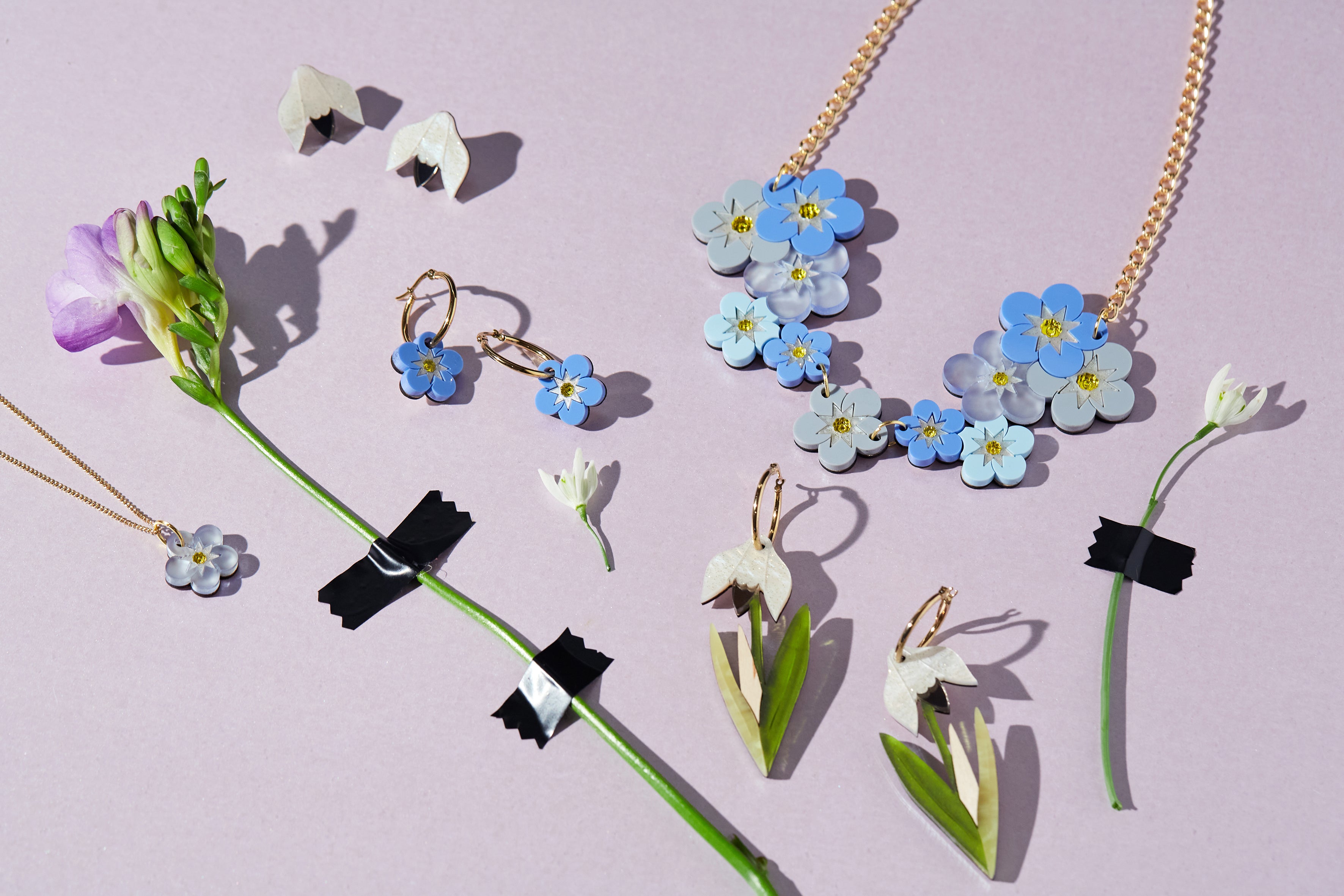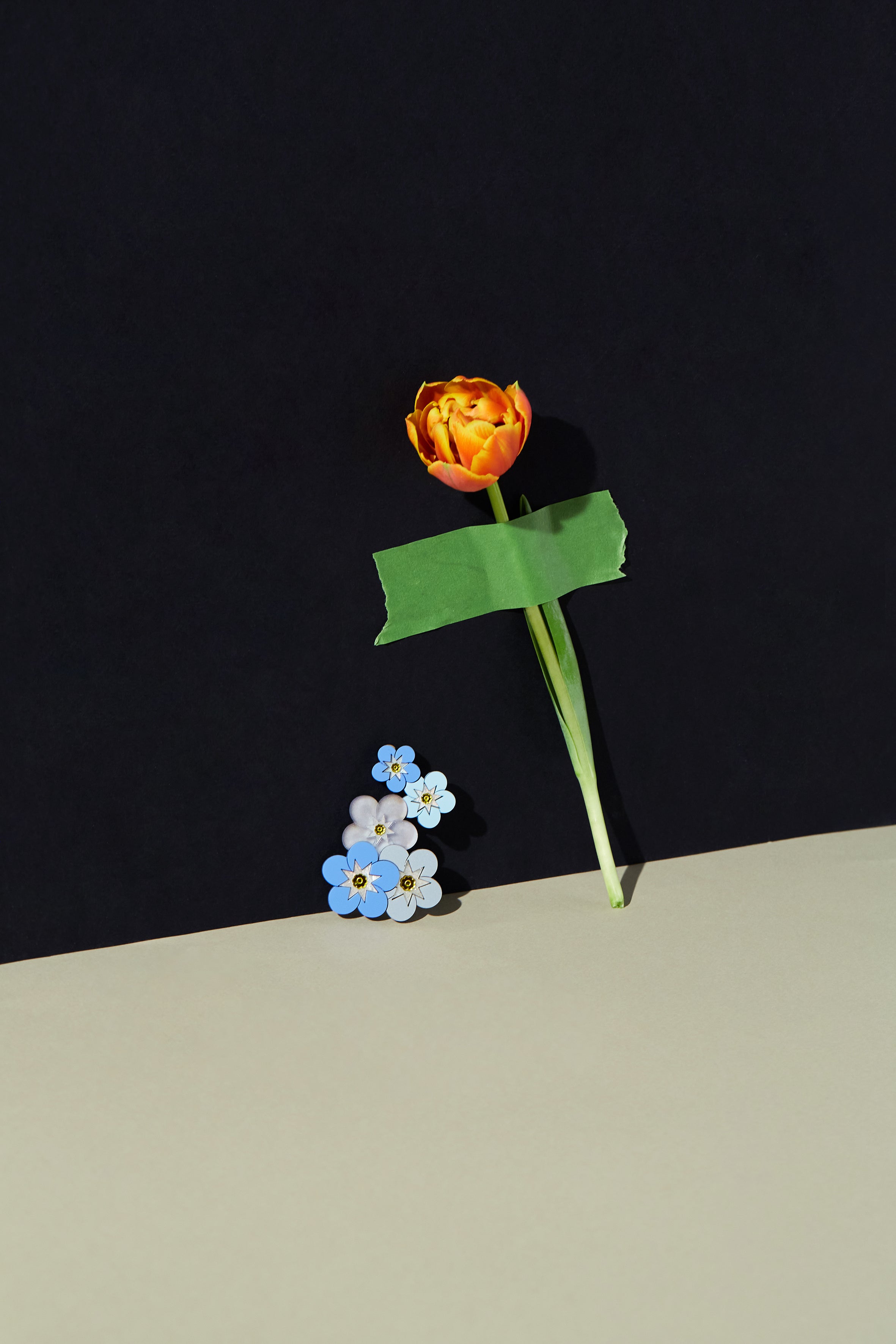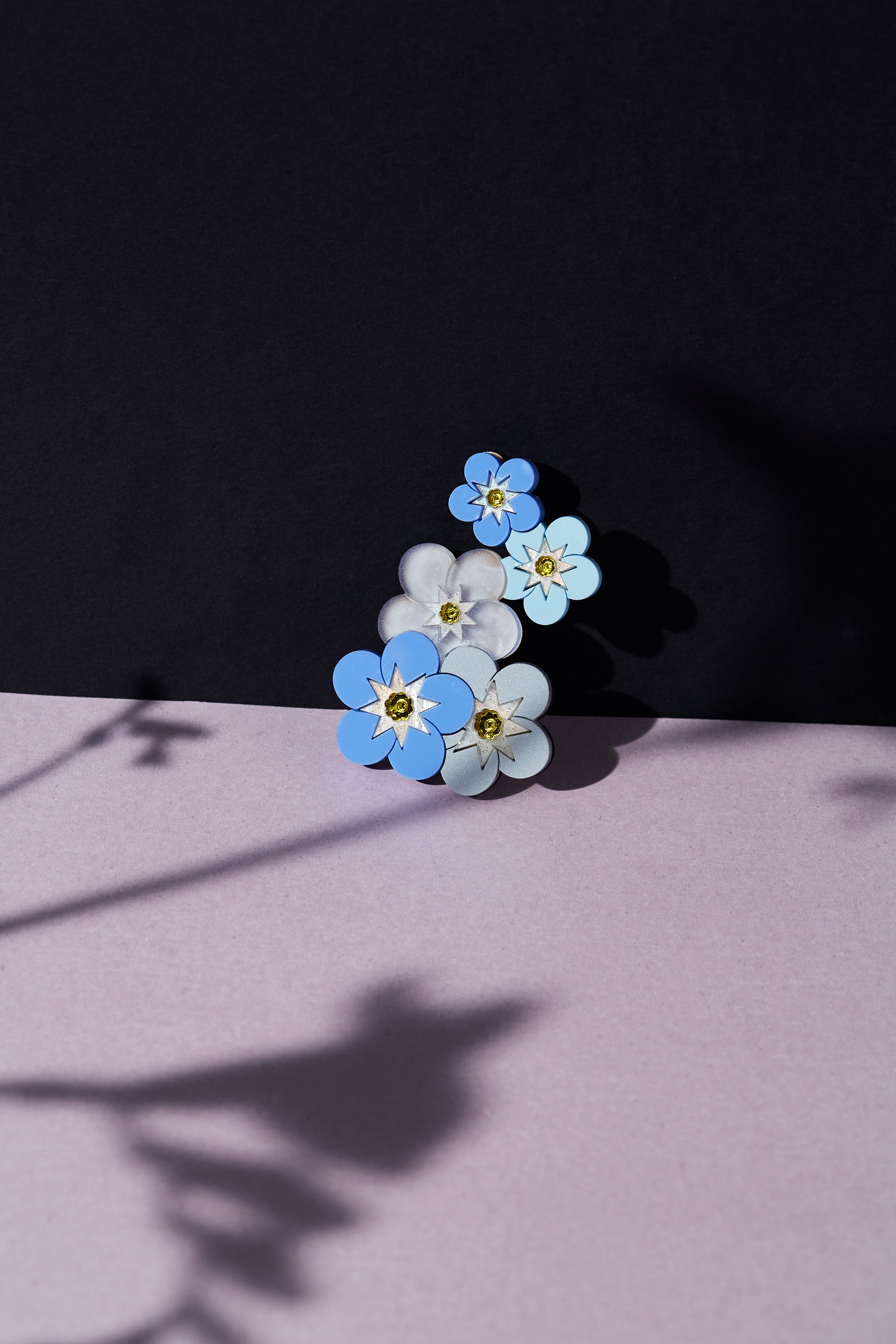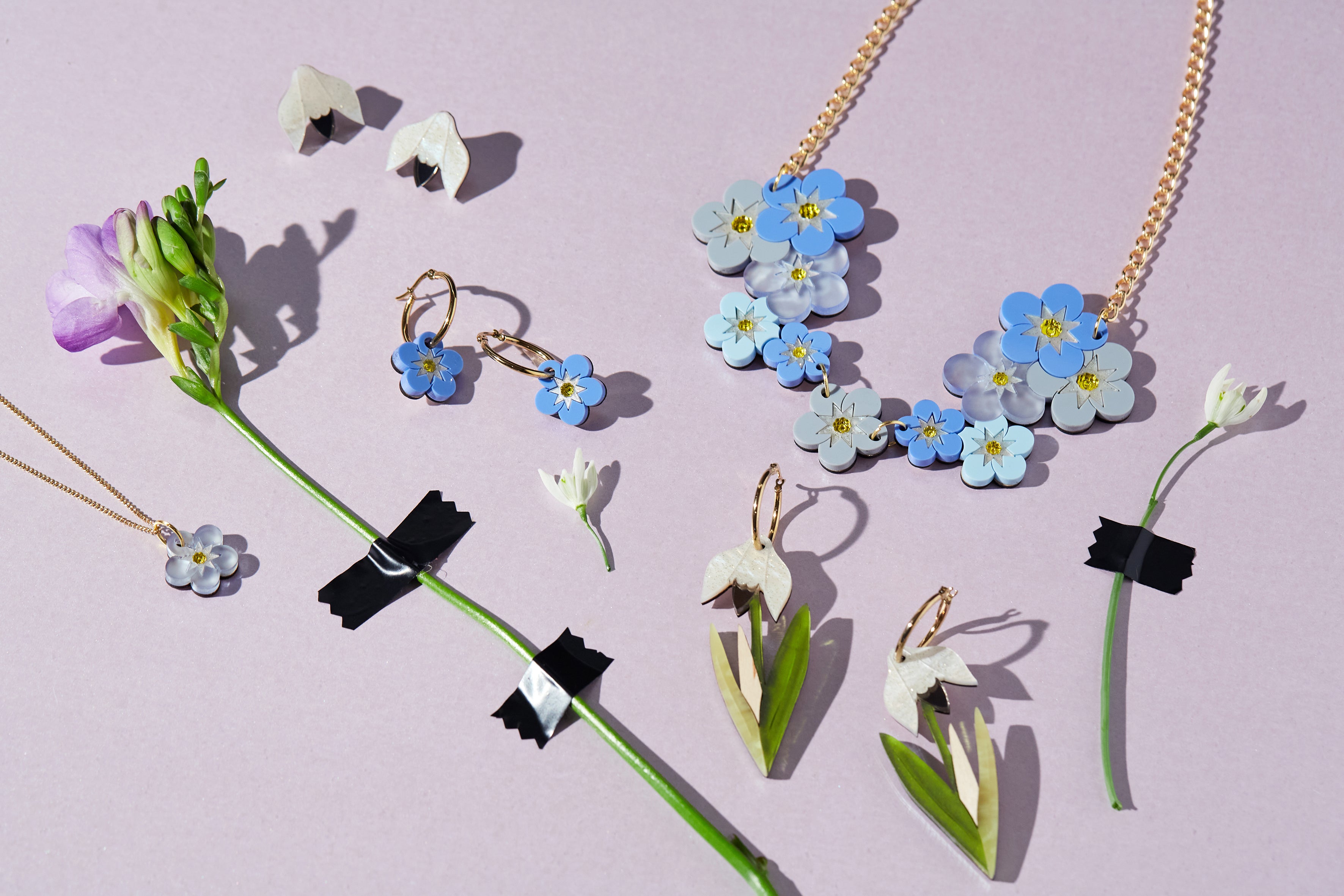 Forget Me Not Statement Brooch
Light and bright laser cut statement brooch made from gloss, glitter, frost and mirror acrylic, with strong fitting to reverse. 
Size approx 46mm x 76mm.
Pairs well with the FMN hoop earrings or mini FMN necklace, both shown in the product images.
The brooch is especially good for those who are not fans of earrings and necklaces.
Can be worn in multiple orientations, as the product and model shots show.
CARE
Please take care wearing perfumes and creams with these earrings.
Store safely when not in use in the bag/box provided. 
PACKAGING 
I send all my parcels in fully recyclable packaging with no plastic. I include a care card and illustrated notecard in every order. If you have a note you wish to include in the order please write this in the checkout note box.
DELIVERY
Please check my delivery details at the bottom of my home page for all information regarding delivery.
Follow me on Instagram for all updates on product development and new work.