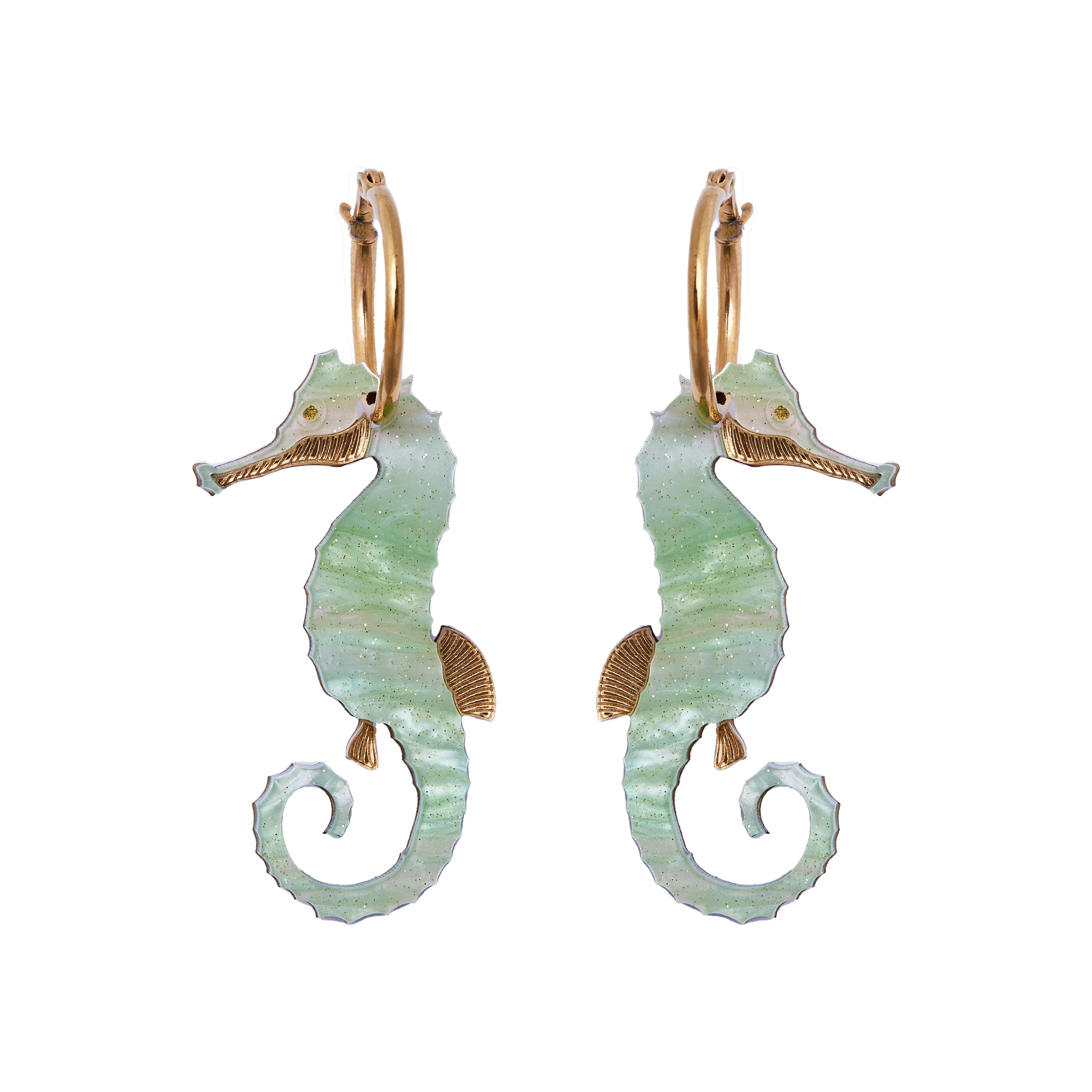 At The Seaside
Discover a match made in Welsh heaven with my latest collection, At The Seaside.
A collaboration with Halen Môn, the finest salt sellers in all of Wales, this collection was born after a chance encounter via friend Kiri Pritchard-McLean, where Jess from Halen Môn and myself got chatting about a "wouldn't it be nice" collaboration. 
Well, turns out it is nice, and here it is for you to peruse, including glittering shells, beautiful sea critters and more.
Each piece is made to order from original illustrations, engraved with hand inked details, considered designs and construction, making them the classiest perspex jewellery you'll own.