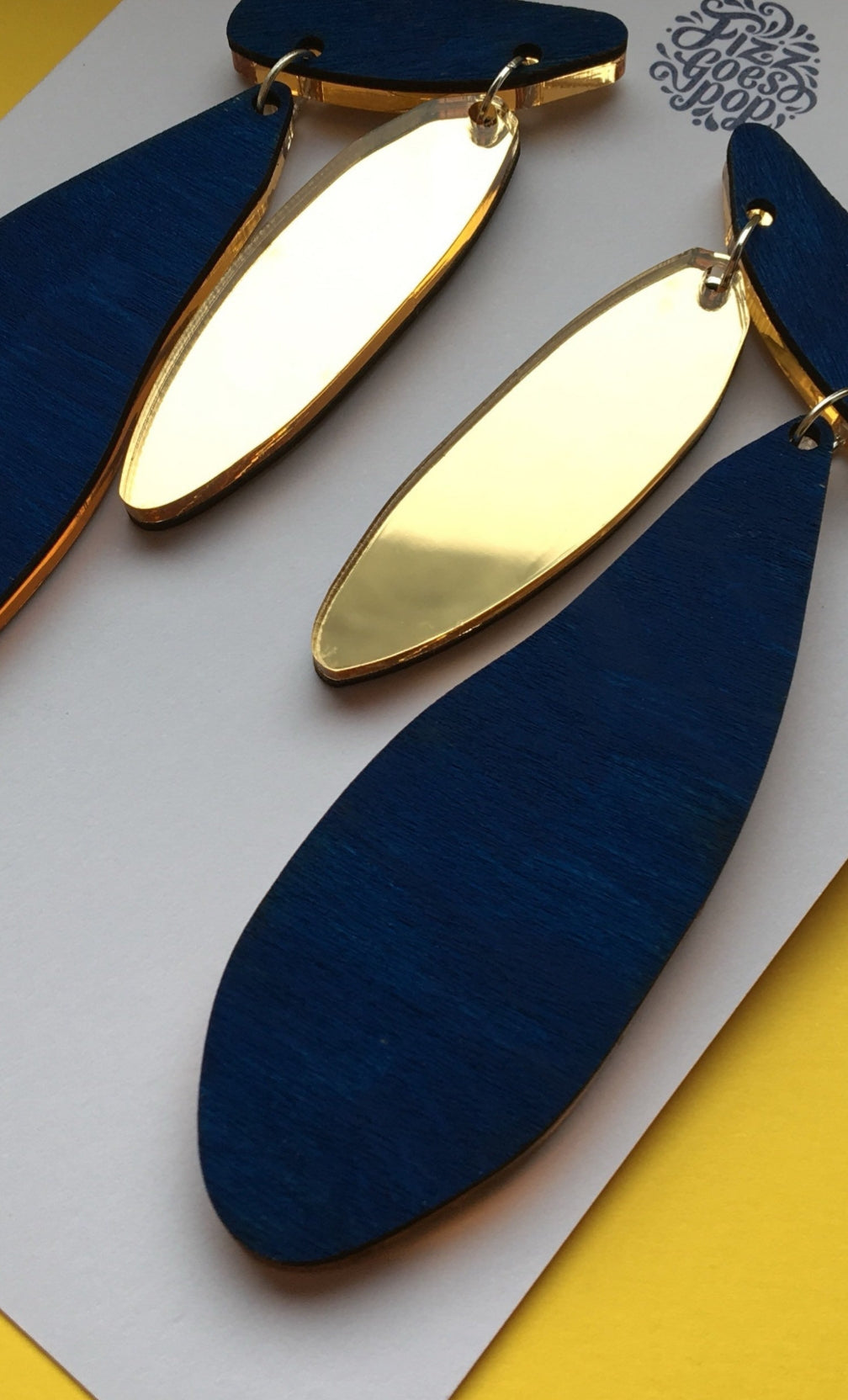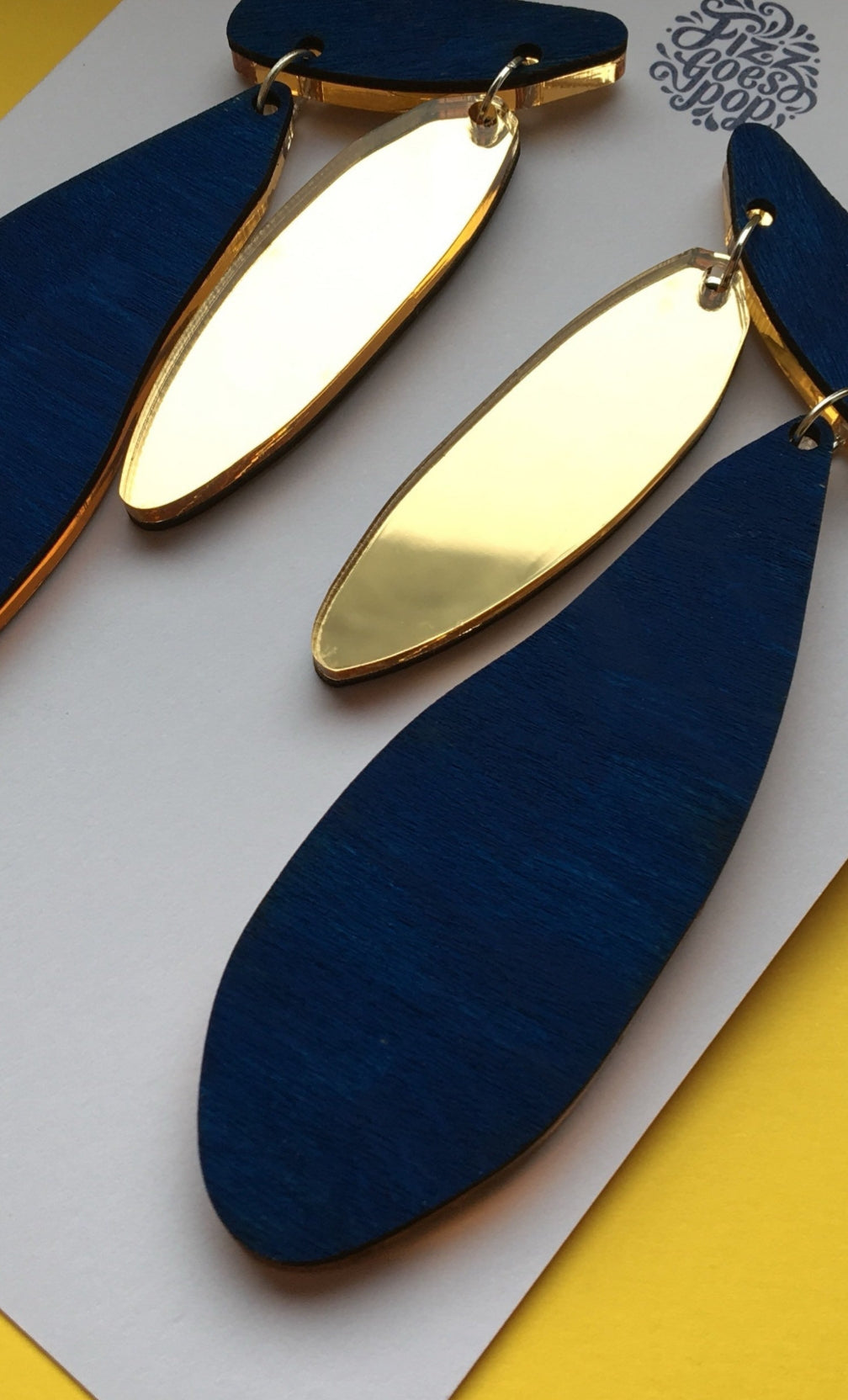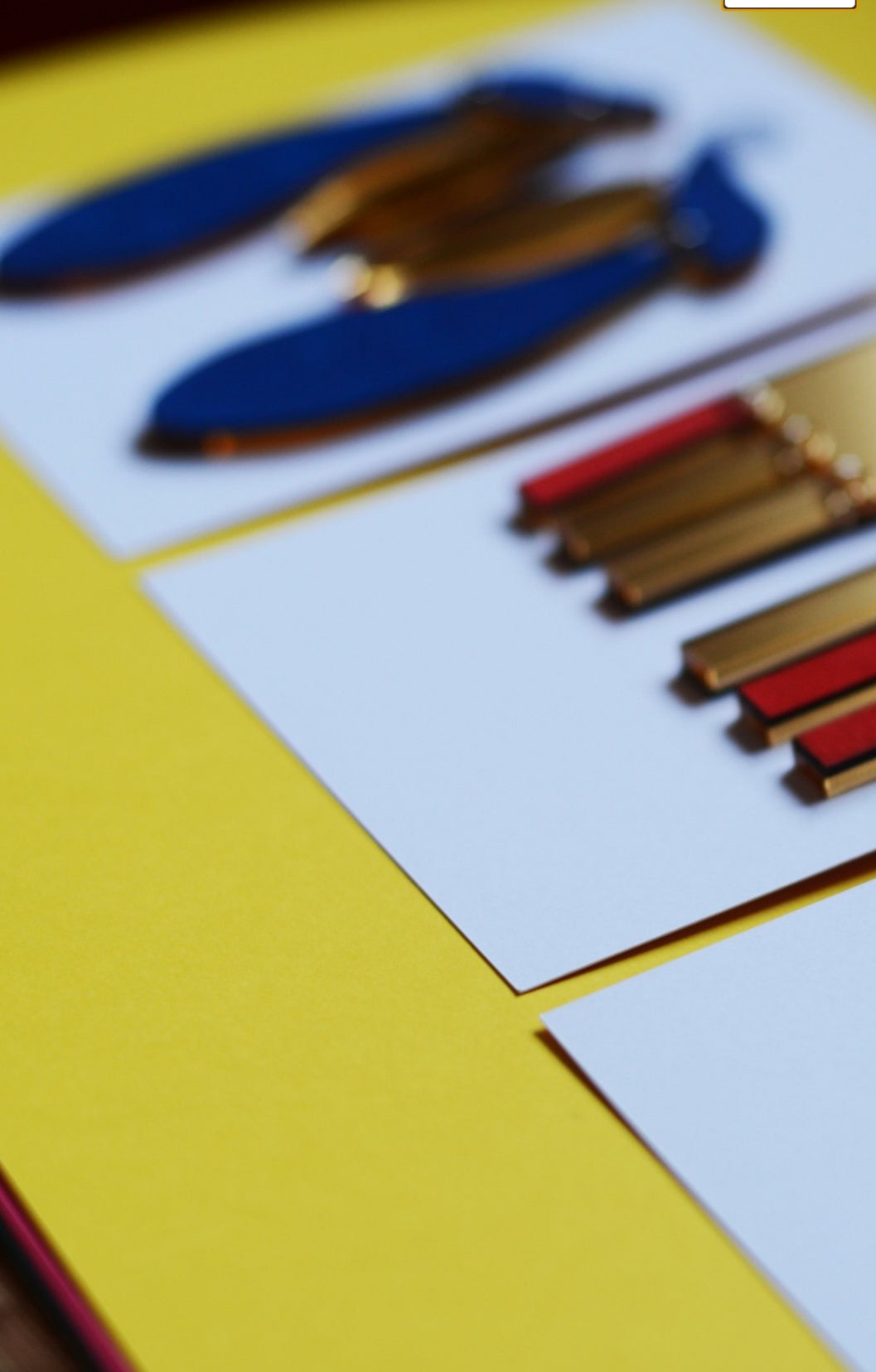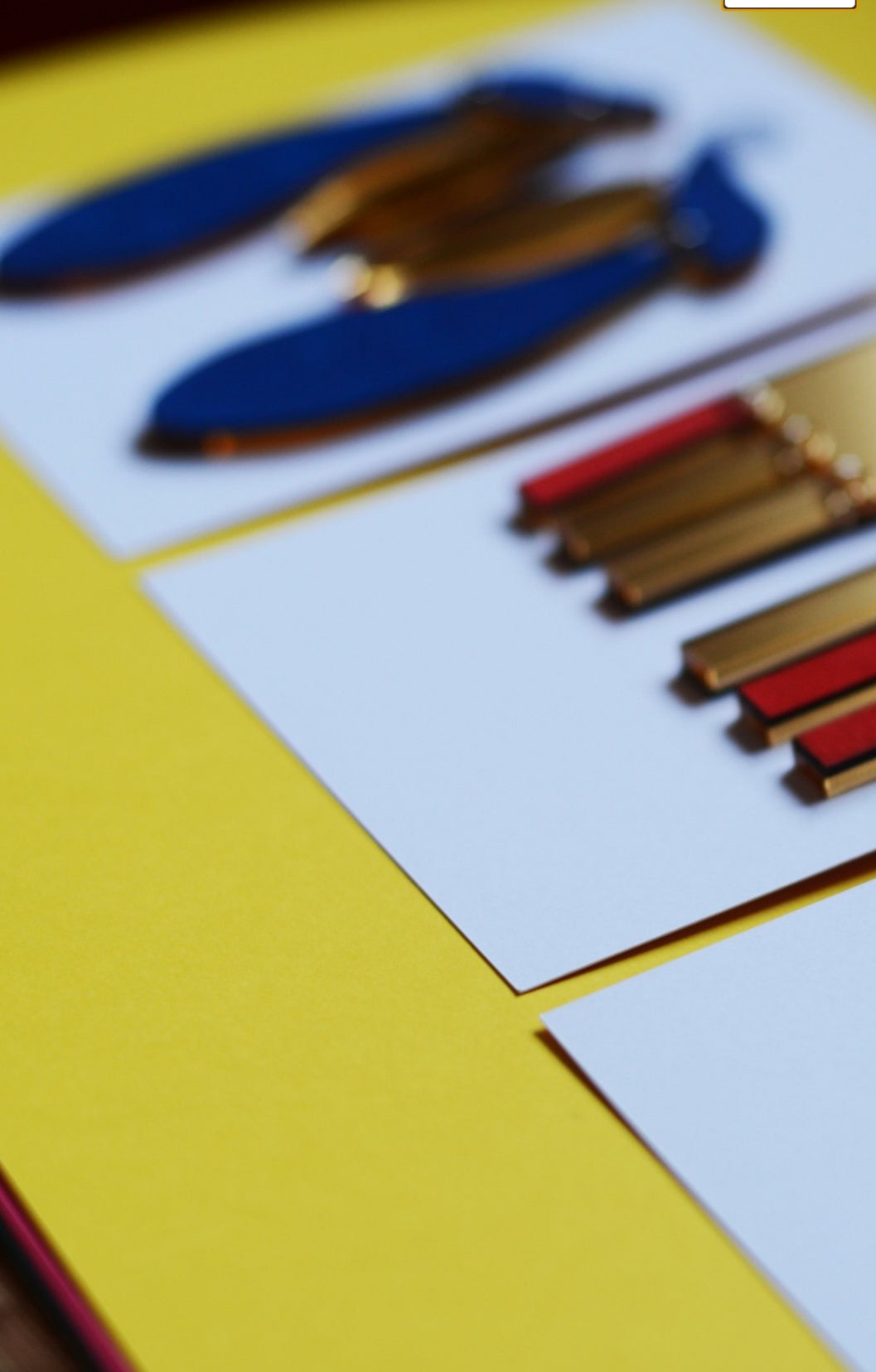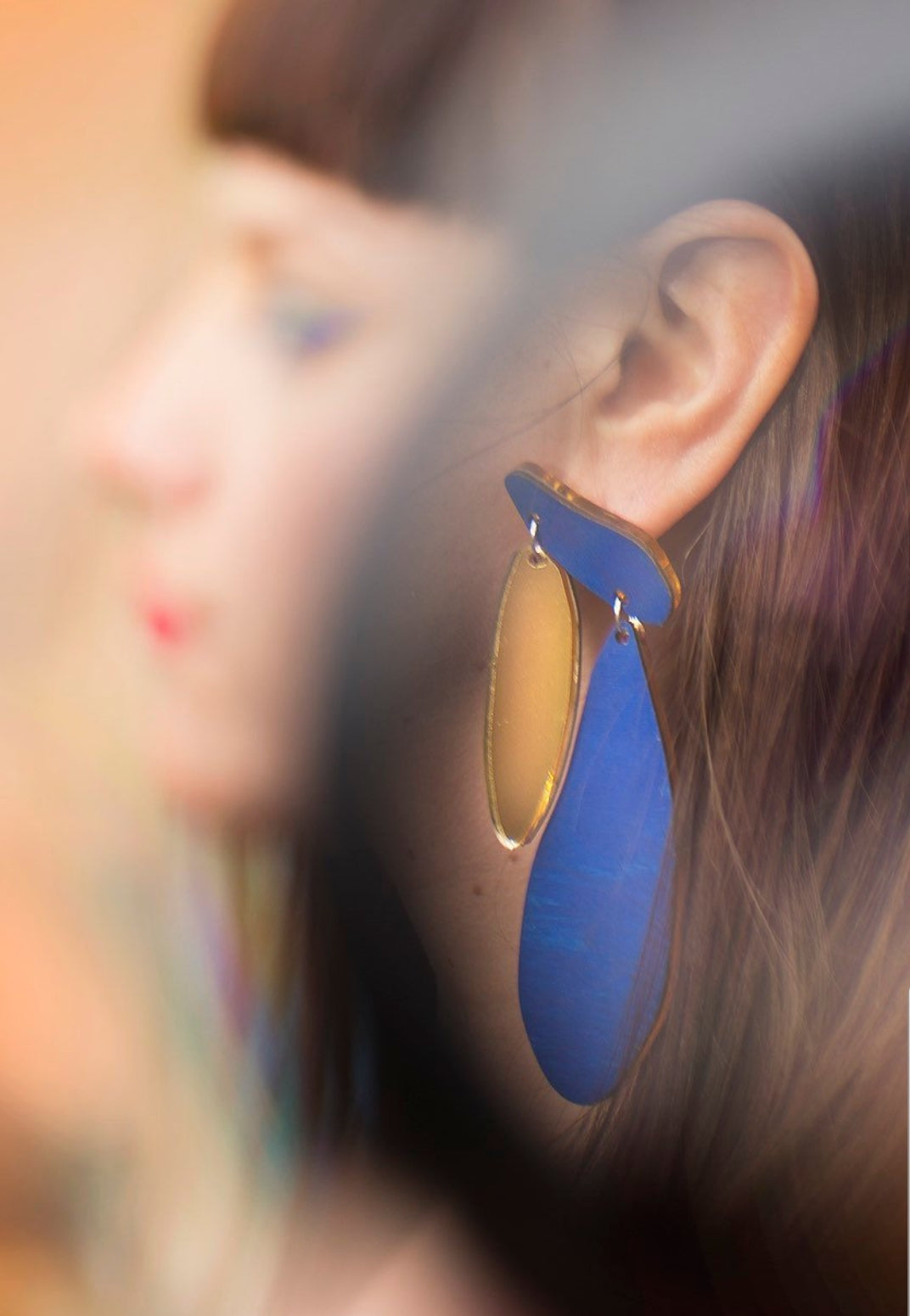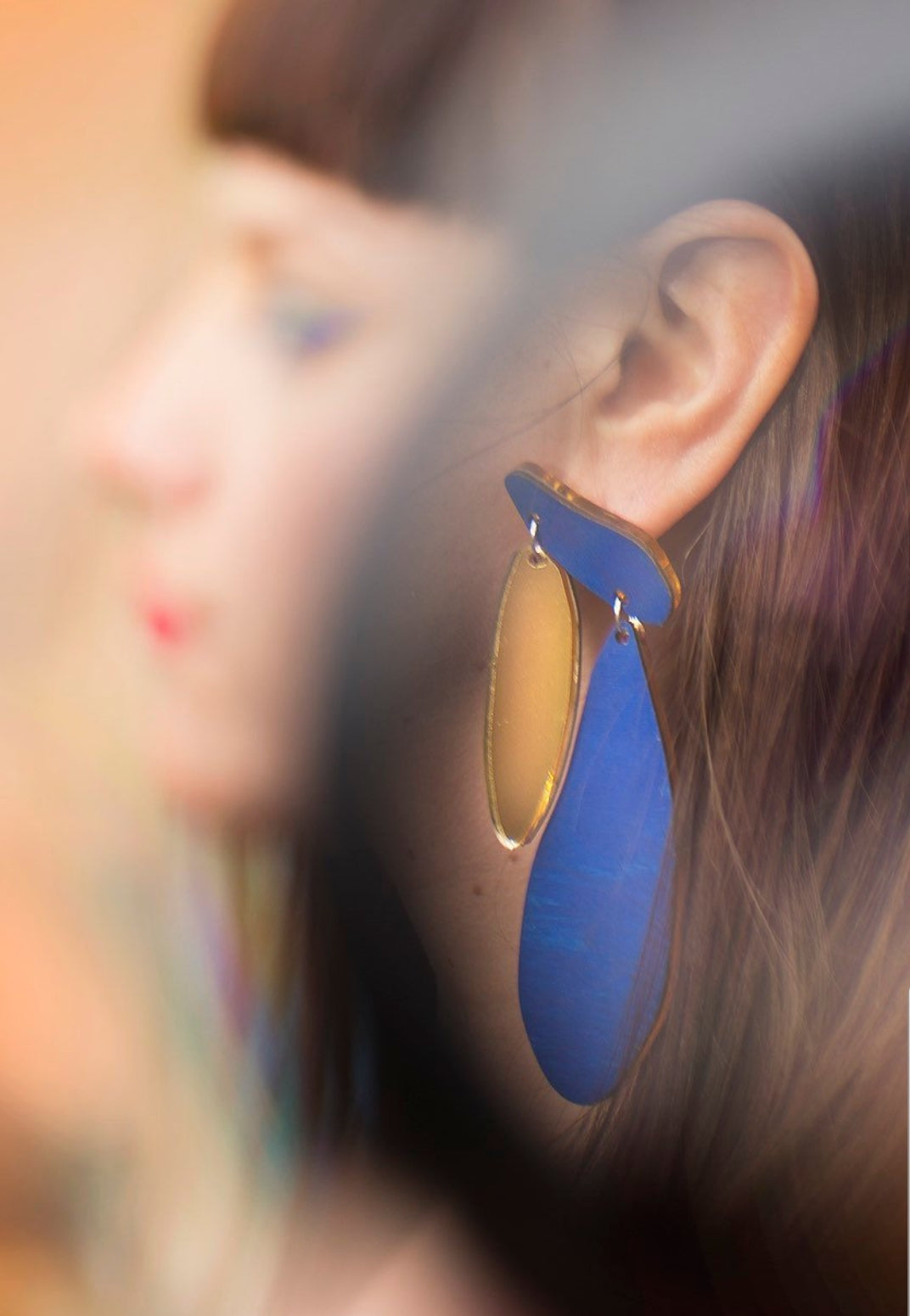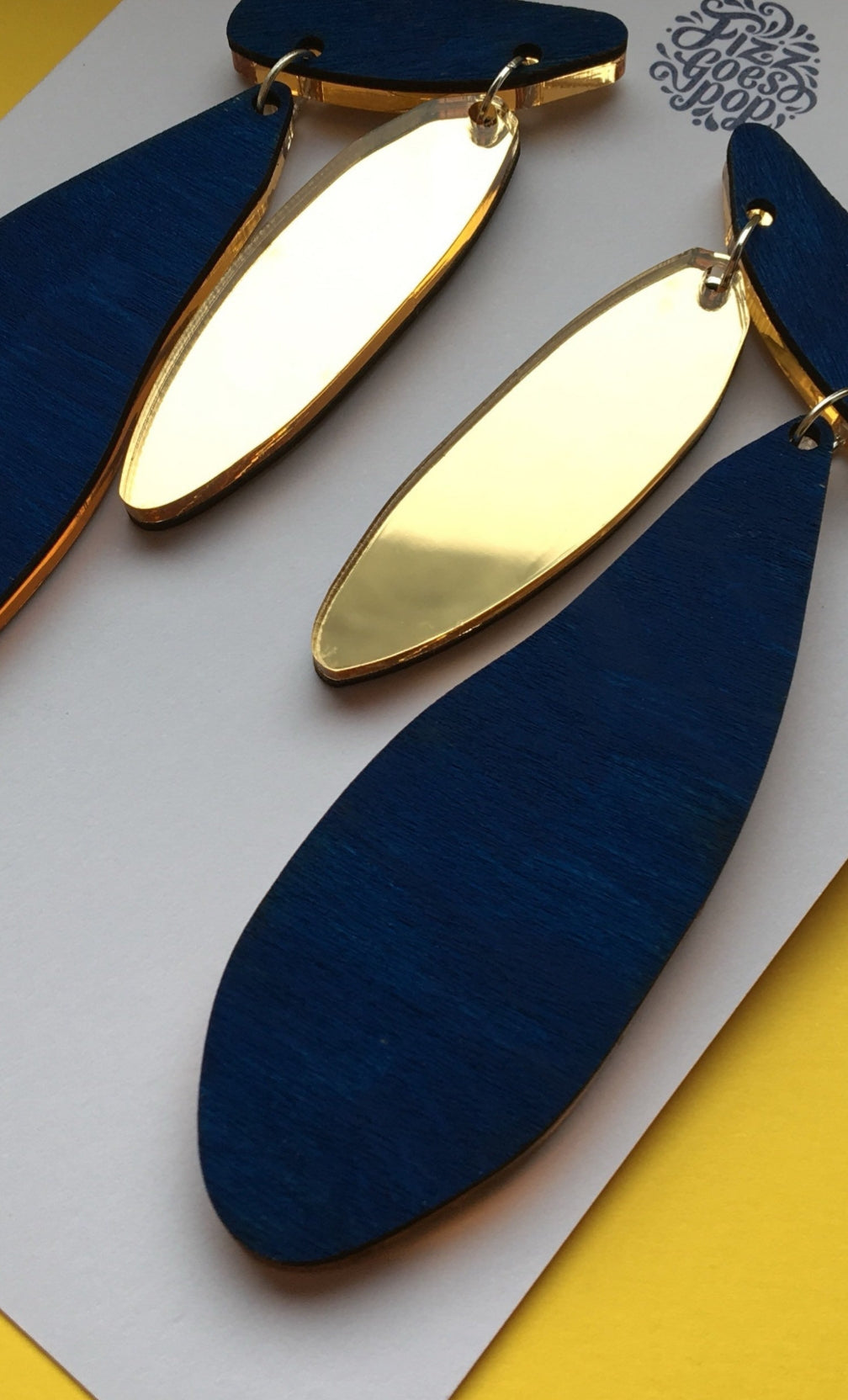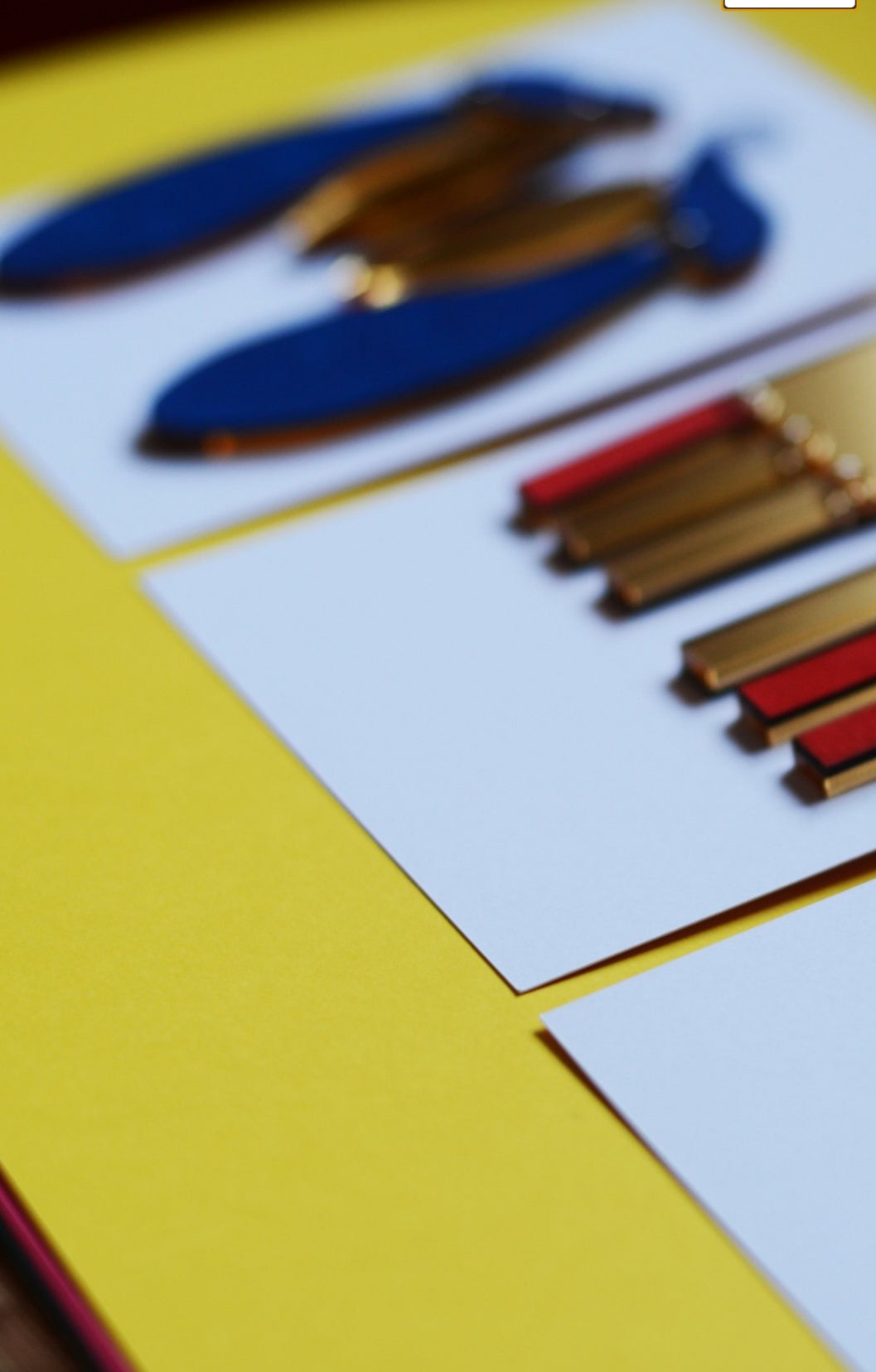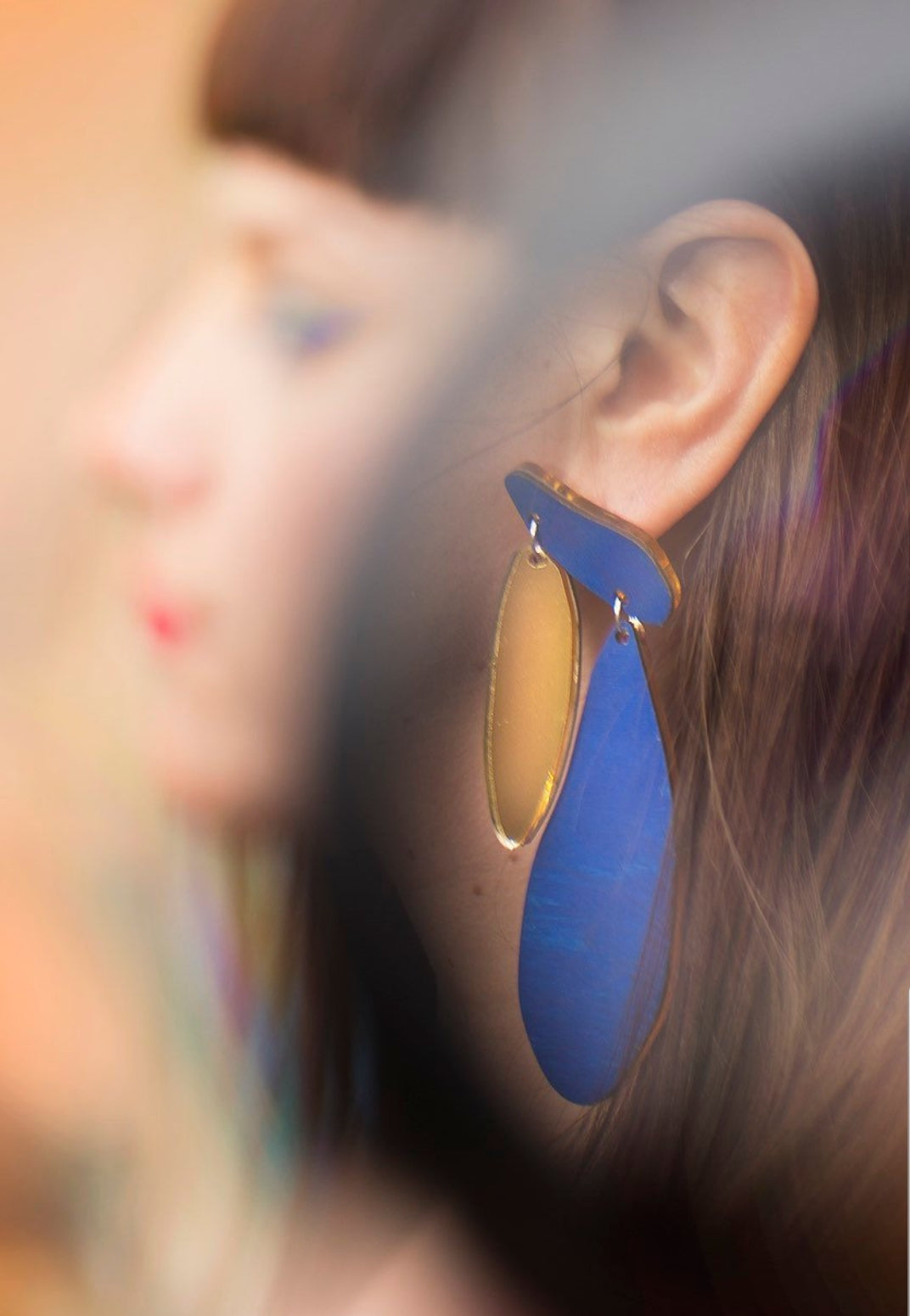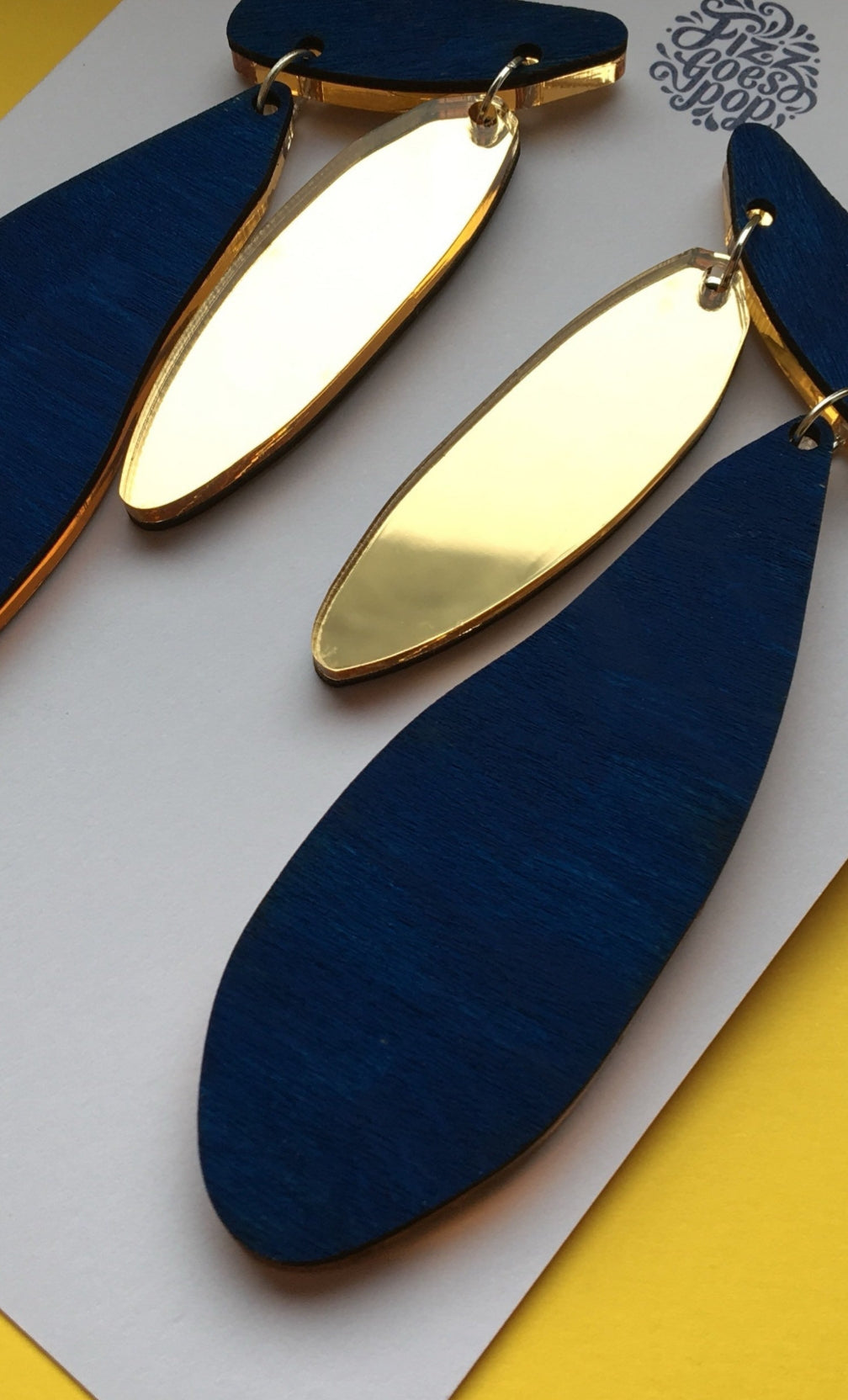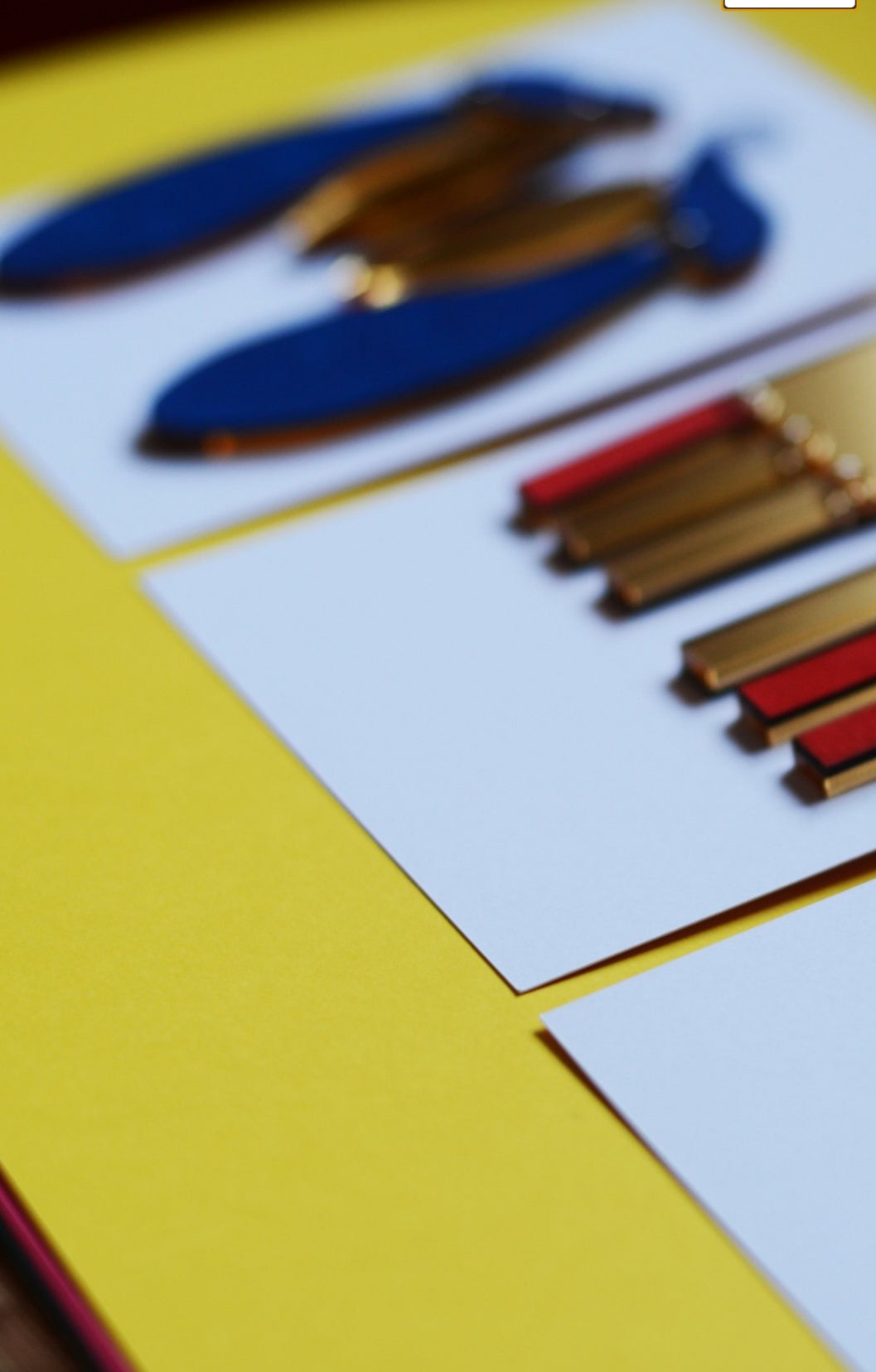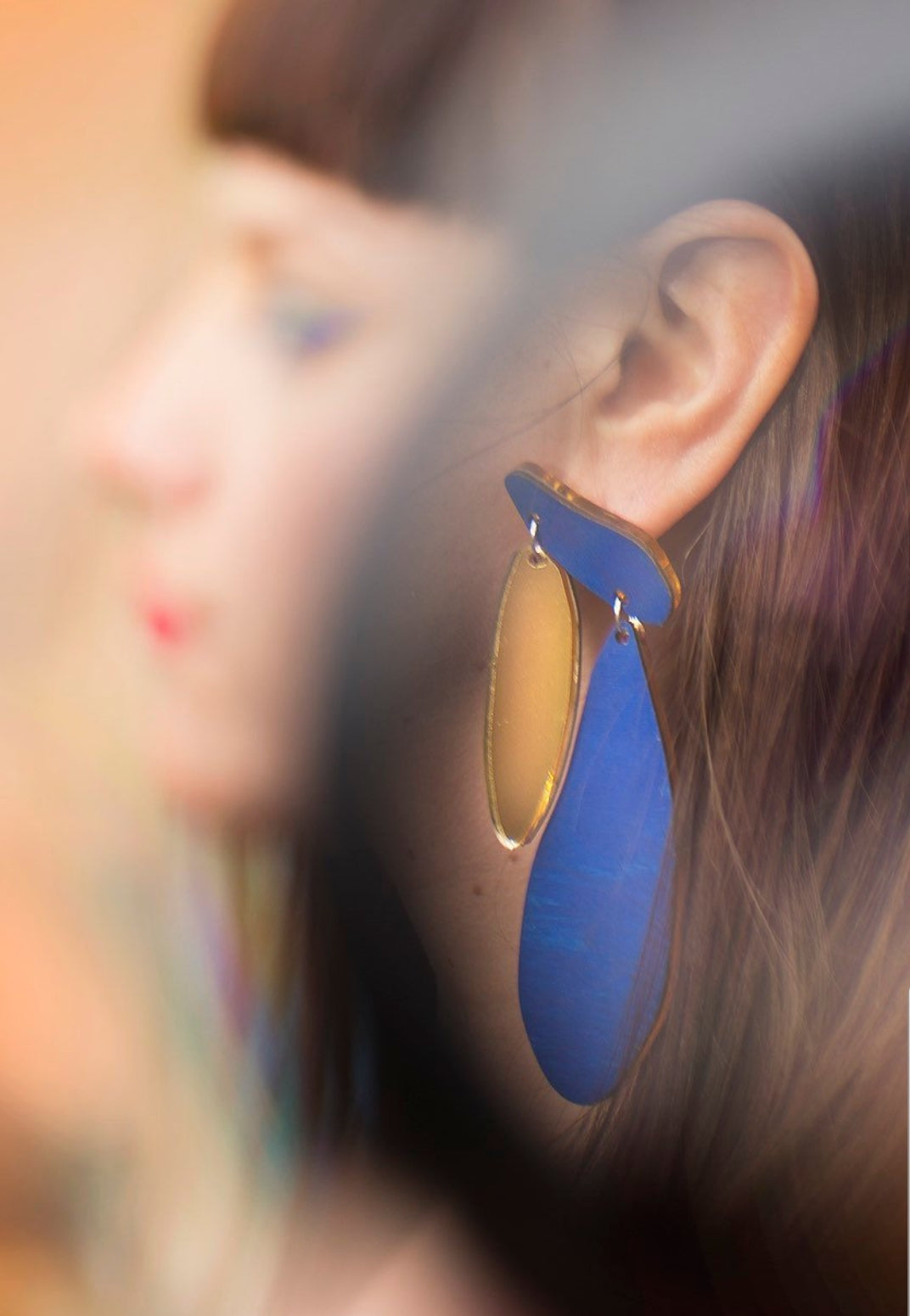 Matisse Earring
Here we have my contemporary mirror perspex stud earring, shown with blue painted ply and mirror perspex. Each piece of 1.5mm thick ply is hand painted, i then back the ply to the 1mm thick perspex.
I have designed them to be beautiful from either the front or the back- so where you see blue on the front there will be gold from the back, and vice versa, it makes for an interesting look.
Based on minimal, geometric design, i wanted to introduce a range of jewellery that was both comfortable but bold.
This stud fits the bill!! It is bold but comfortable, so do not fret over being in pain.
Measuring 100mm x 40mm, with a stainless steel stud and butterfly back.
The nature of the finish is that the stud in left raw with no varnish, meaning that you will need to be watchful with water- don't go swimming in them is my advice!
Similarly, as these items are all hand made and hand constructed, there might be variations in colour.
Please store carefully, and separately from other jewellery to avoid scratching.
This is a made to order item so please be patient and allow a week or so for delivery