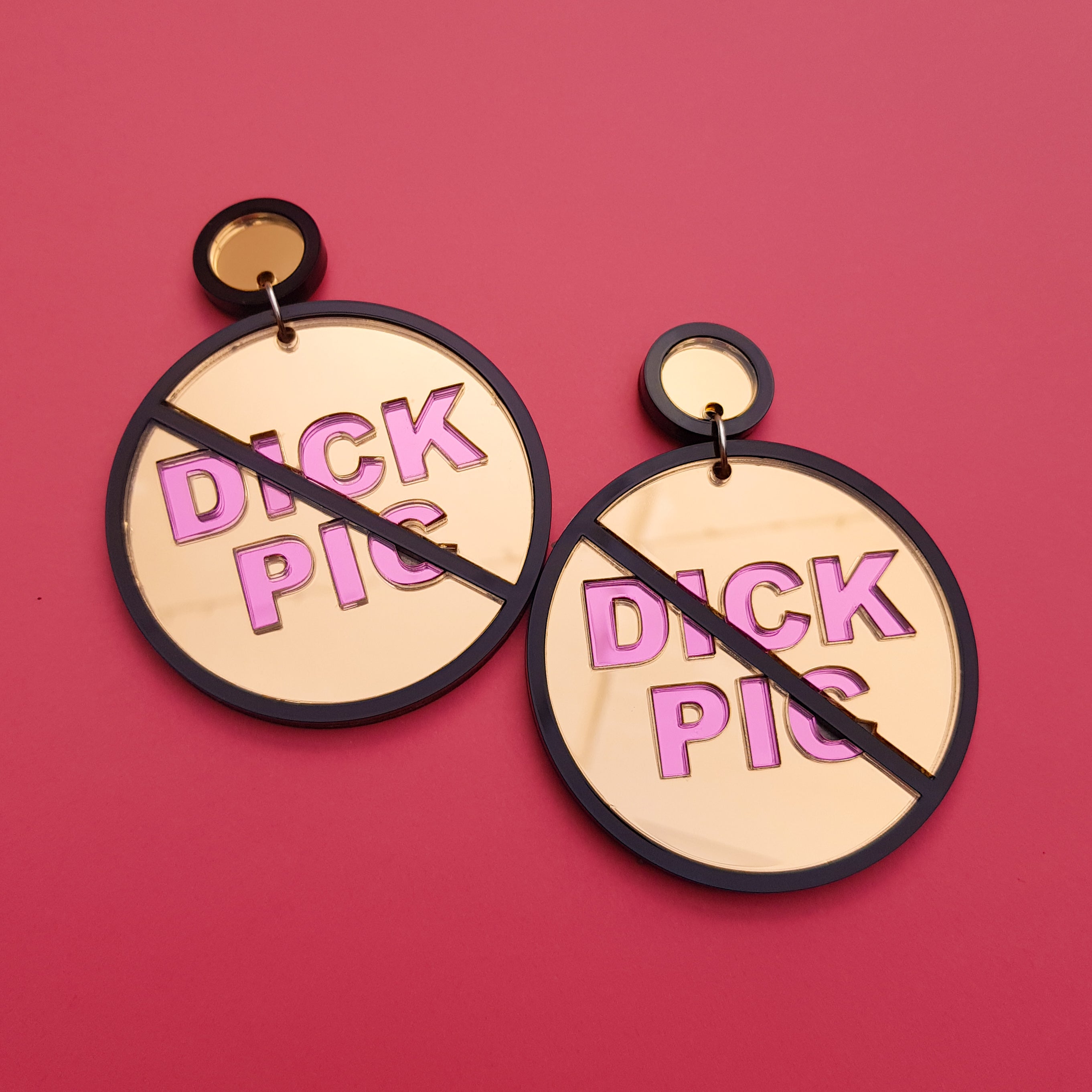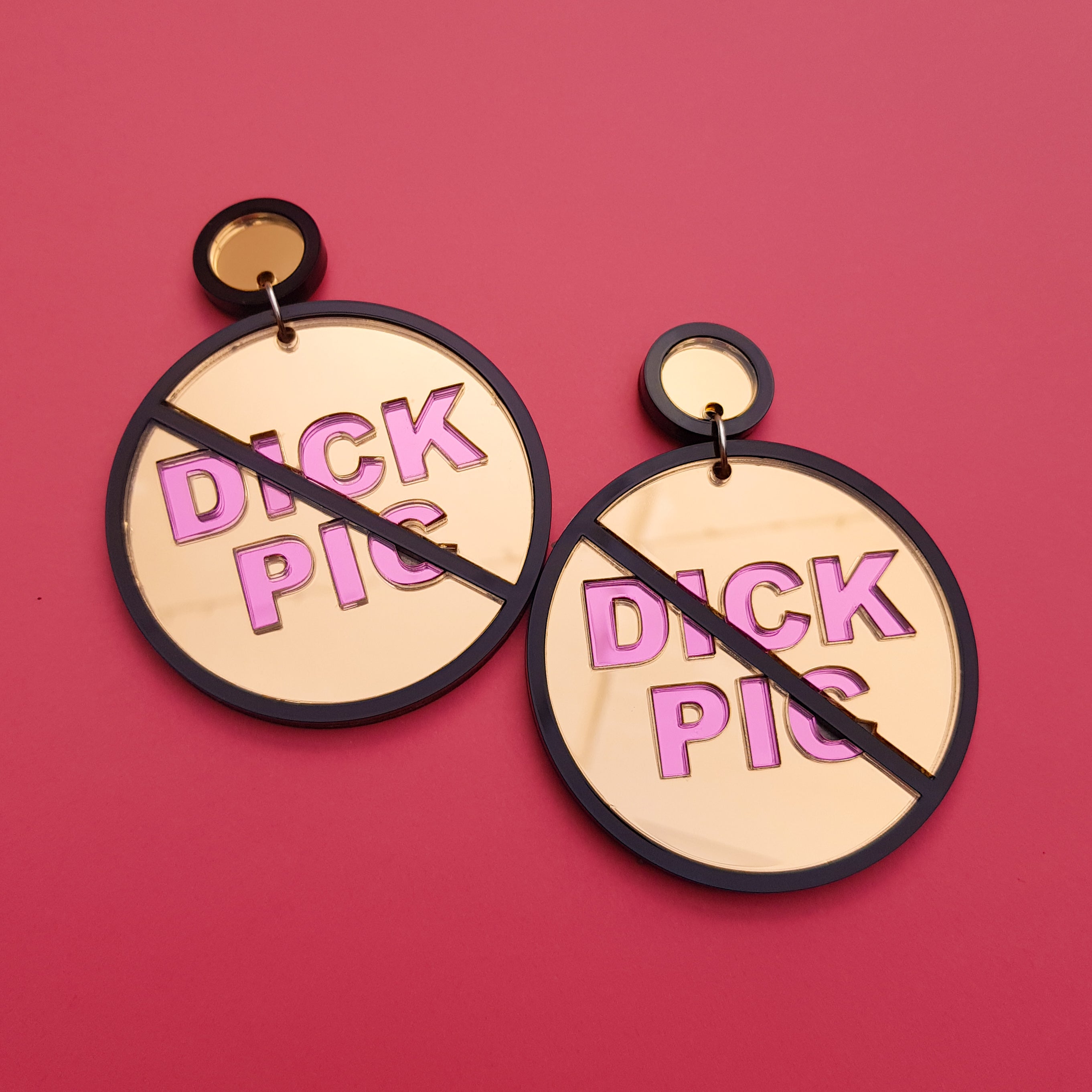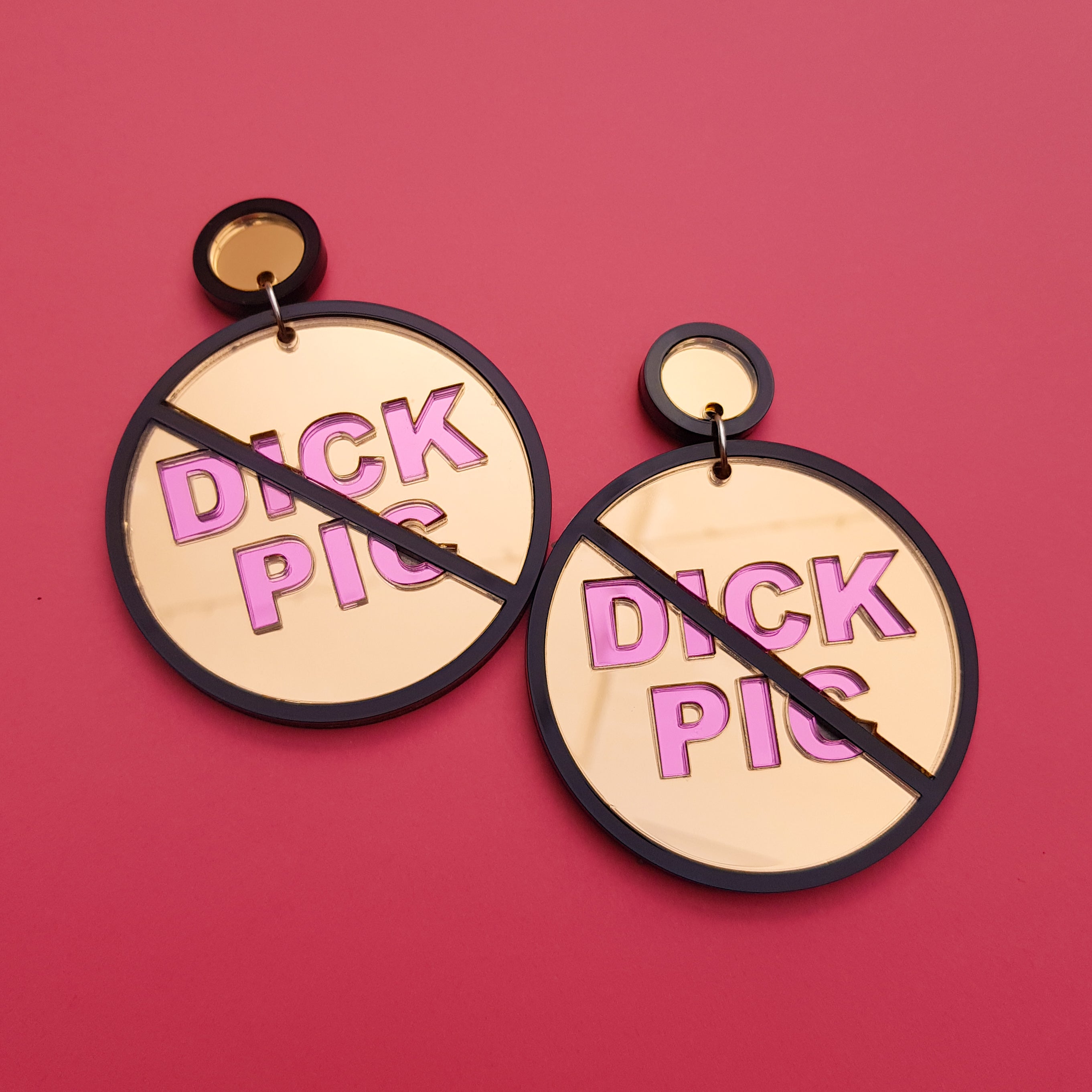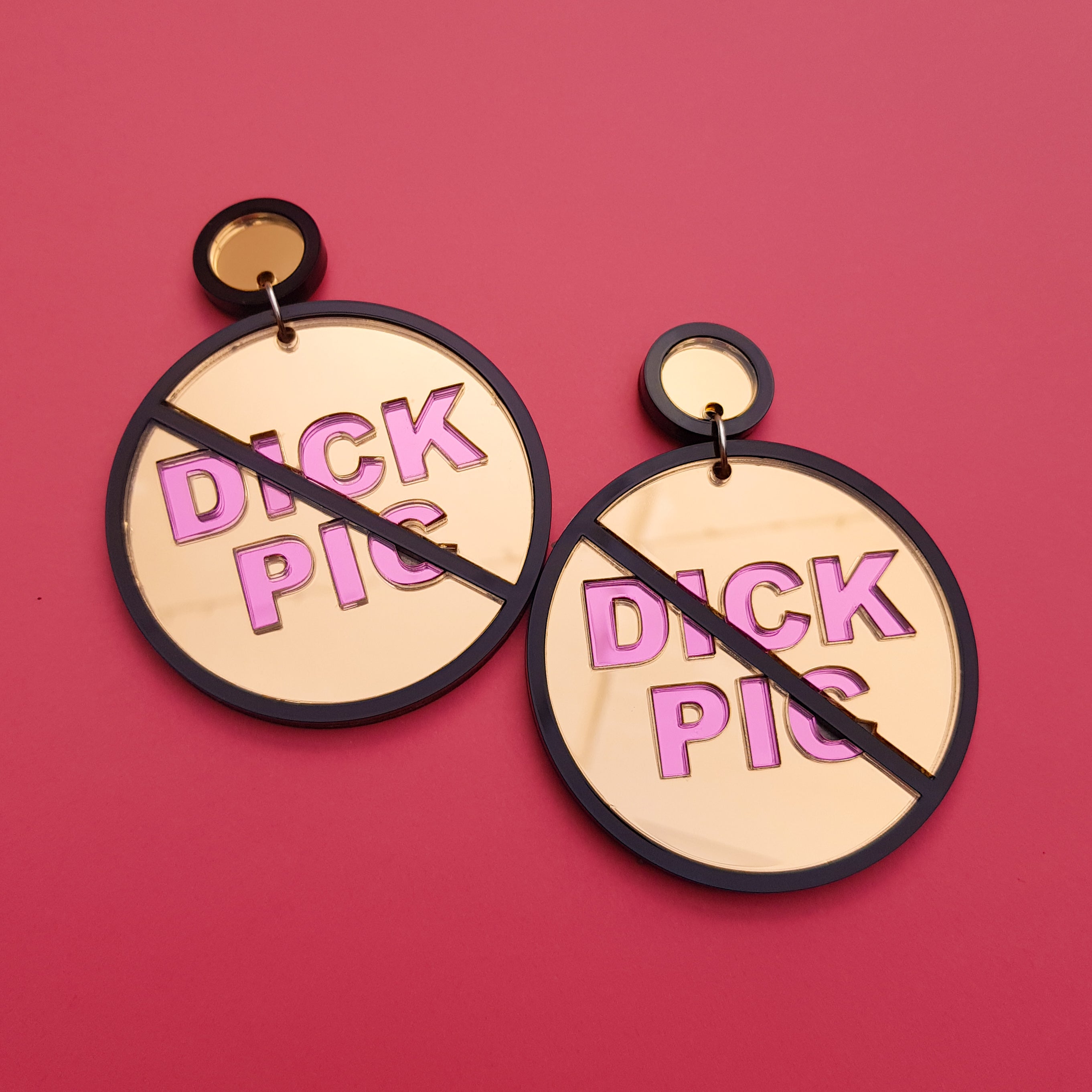 NO DICK PIC earrings
What do we want?
Nice messages!
When do we want it?
*oh god another another dick pic*
Just a friendly reminder no body wants any part of your body sent in an unsolicited fashion so plz keep it all under wraps. 
Thanks ever so!
In seriousness though, these are the deets:
Laser cut gold and pink acrylic set on a ply base for ultra light wear.
Approx 8 x 10 cm 
Set with stainless steel post for comfort.