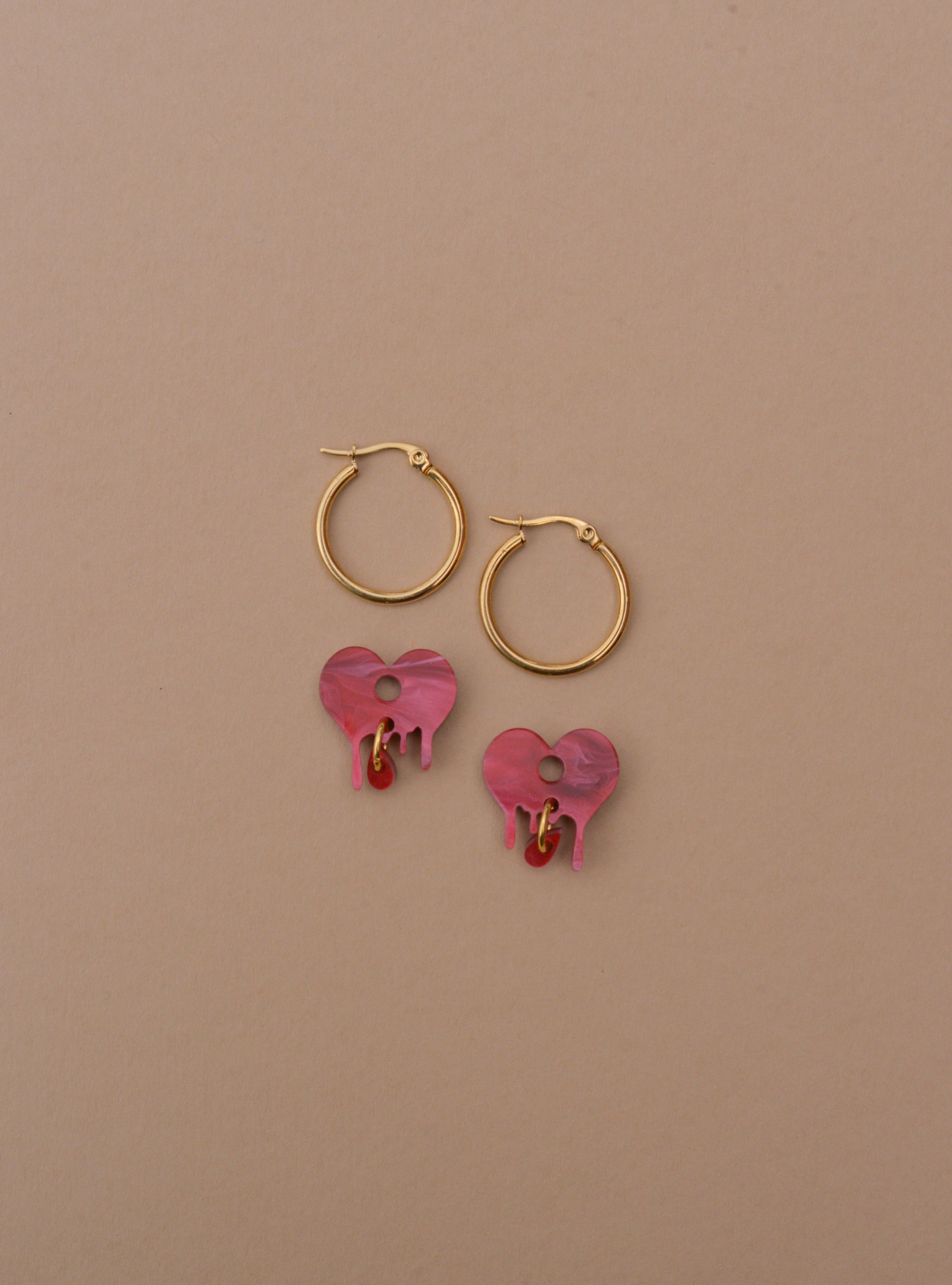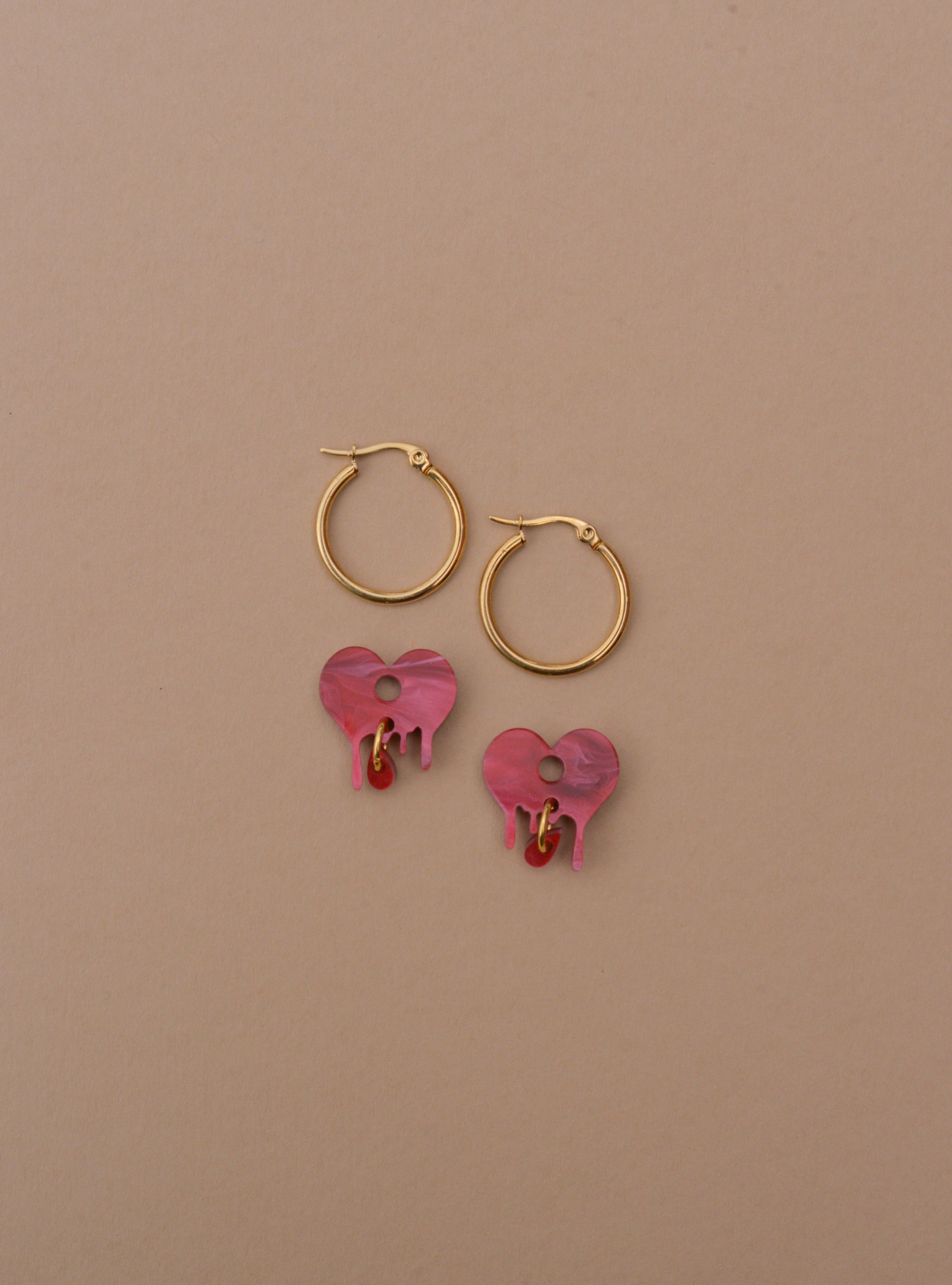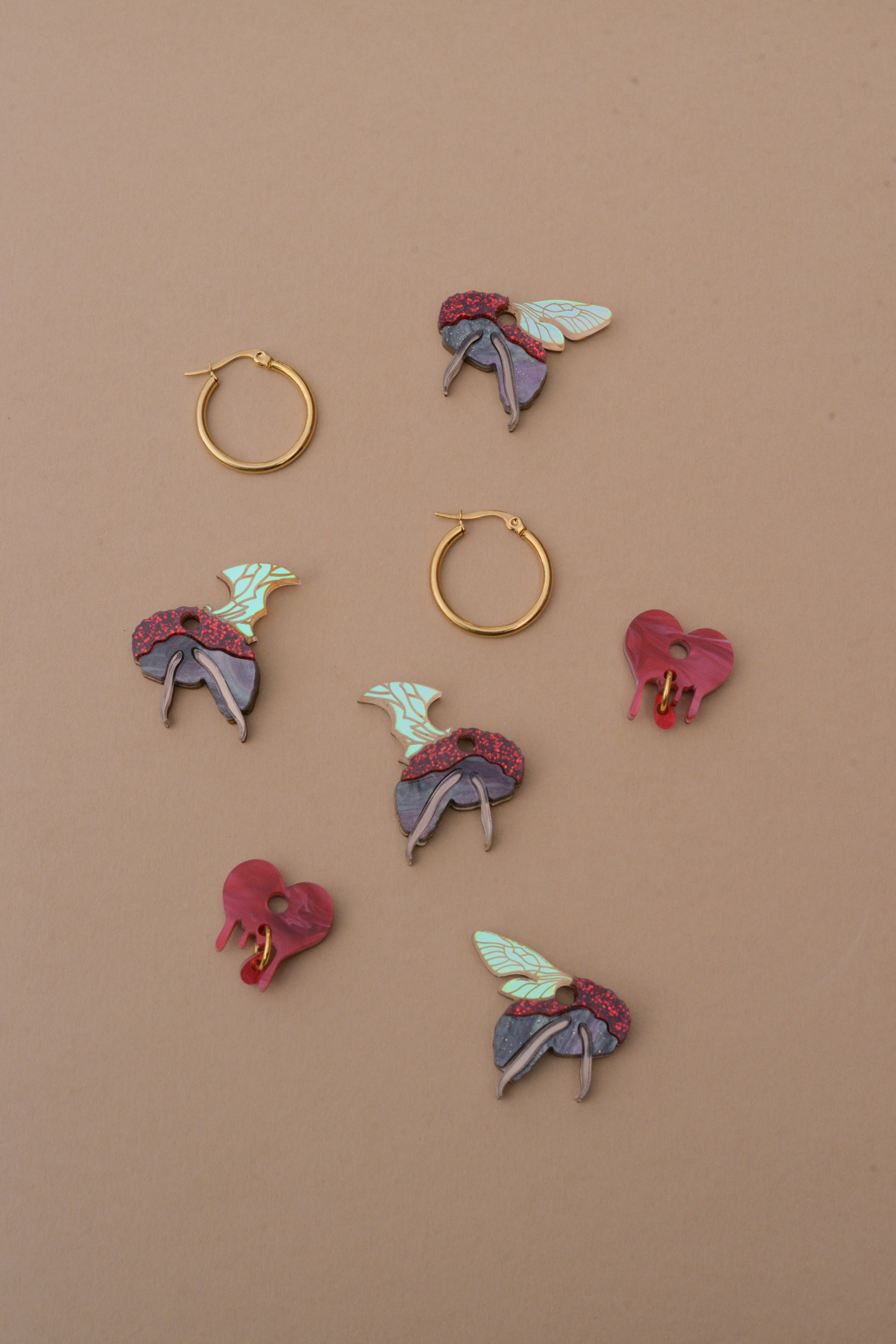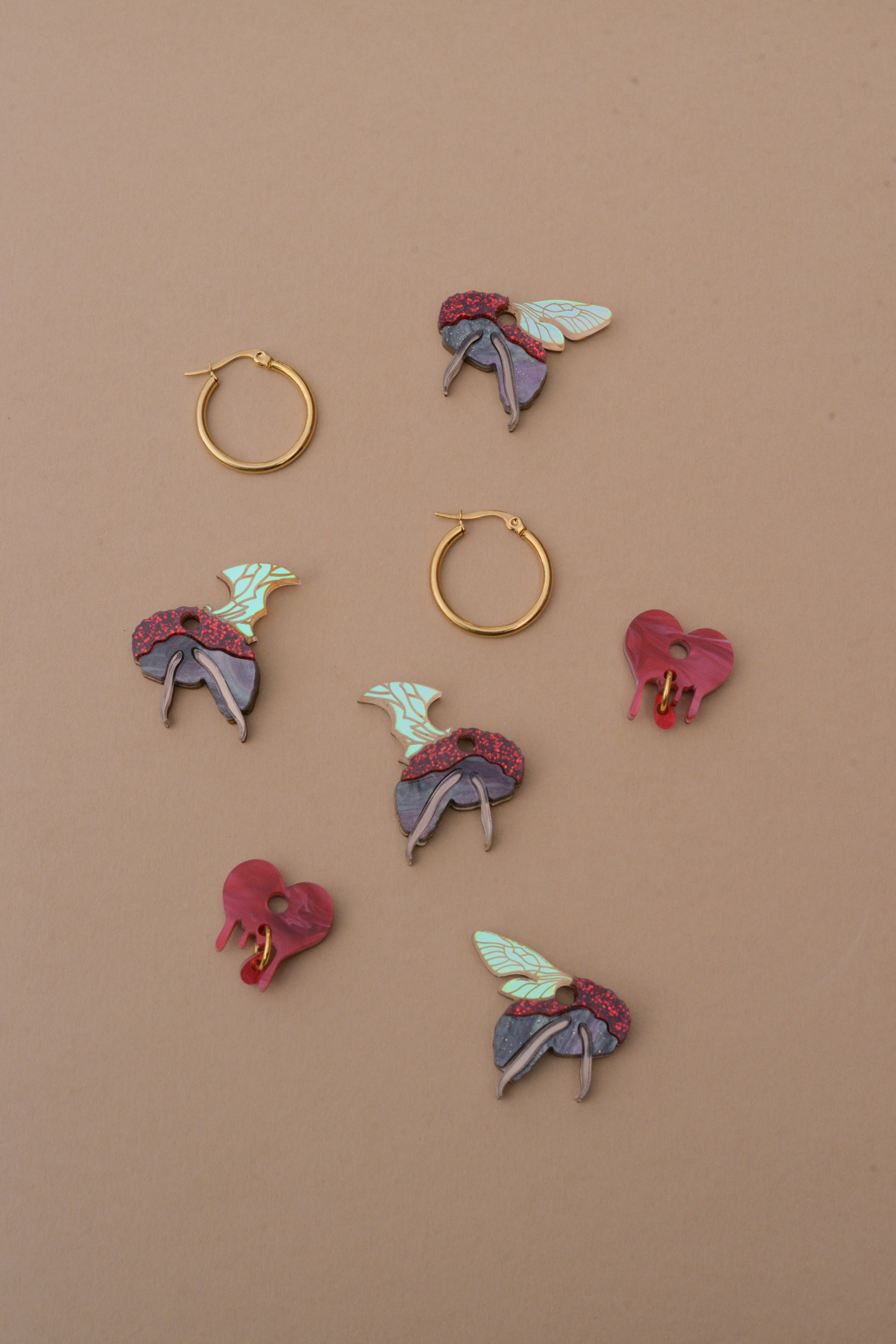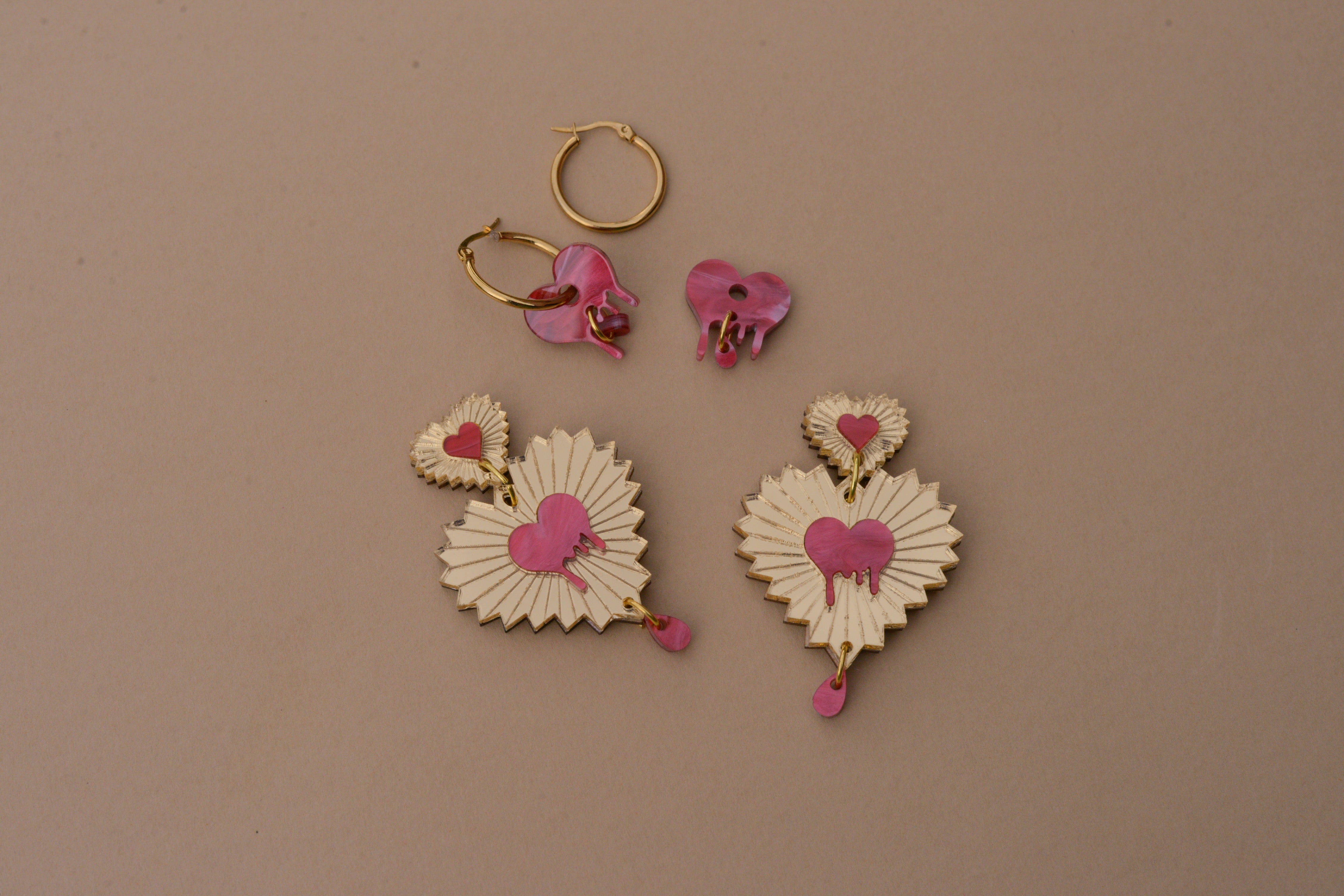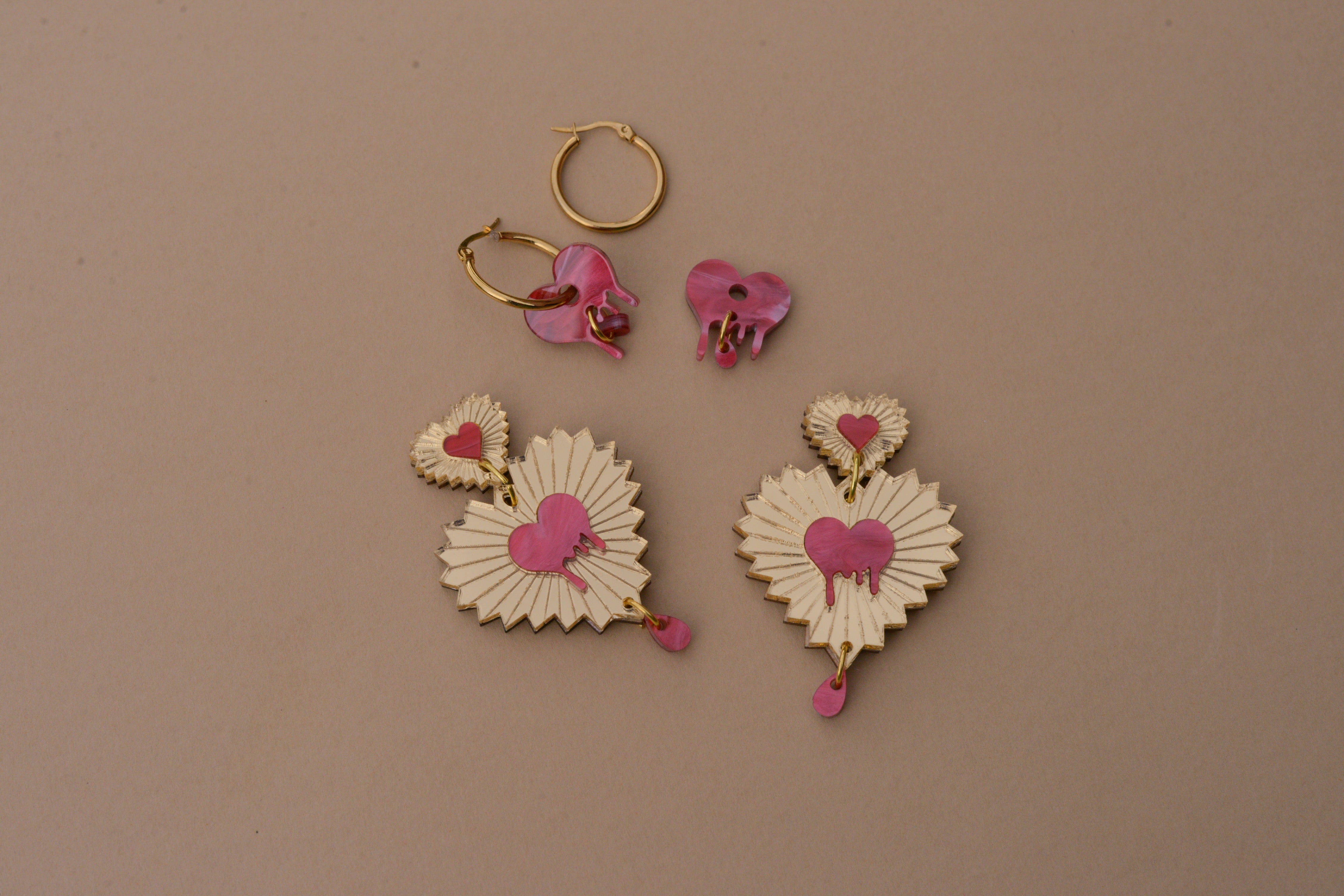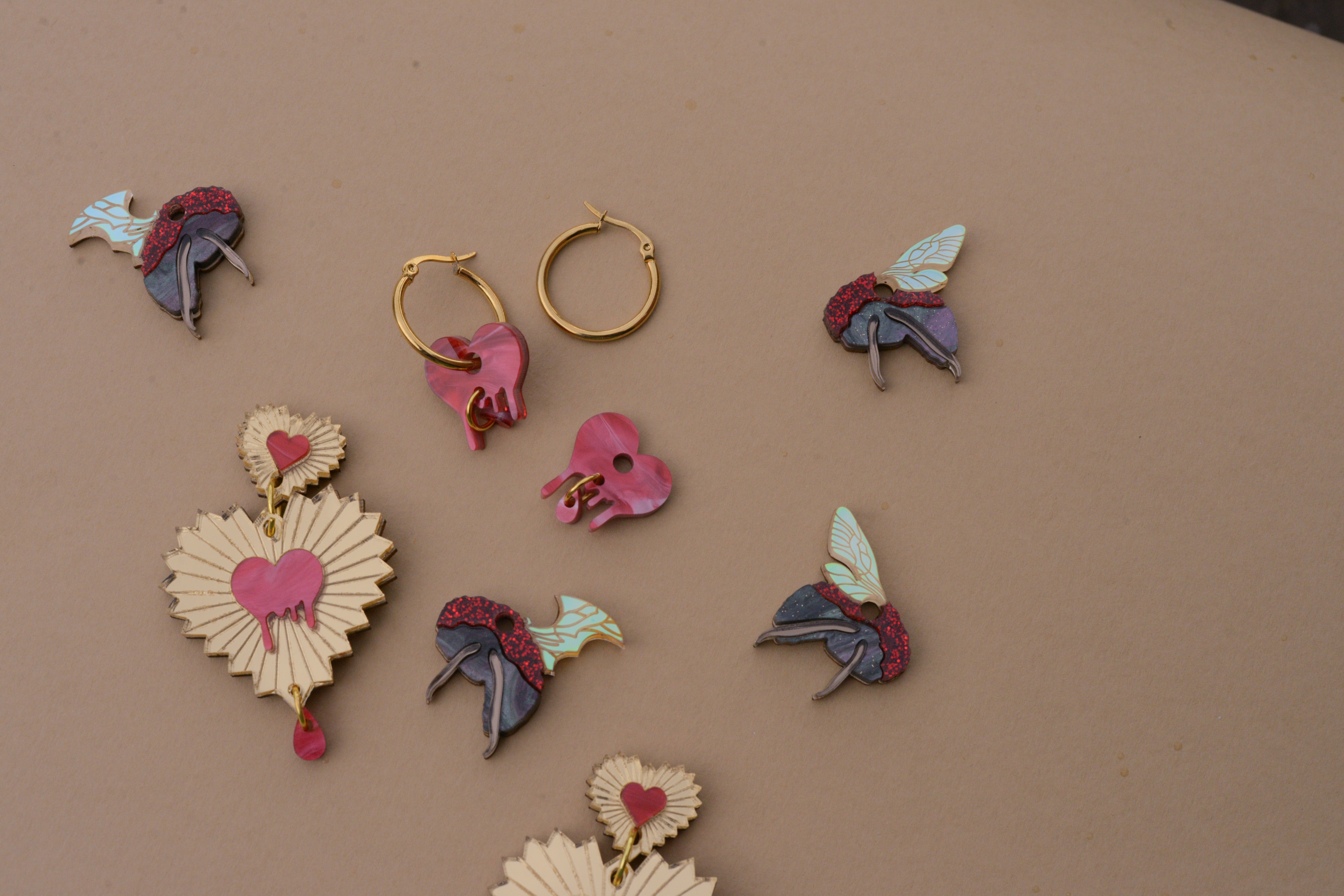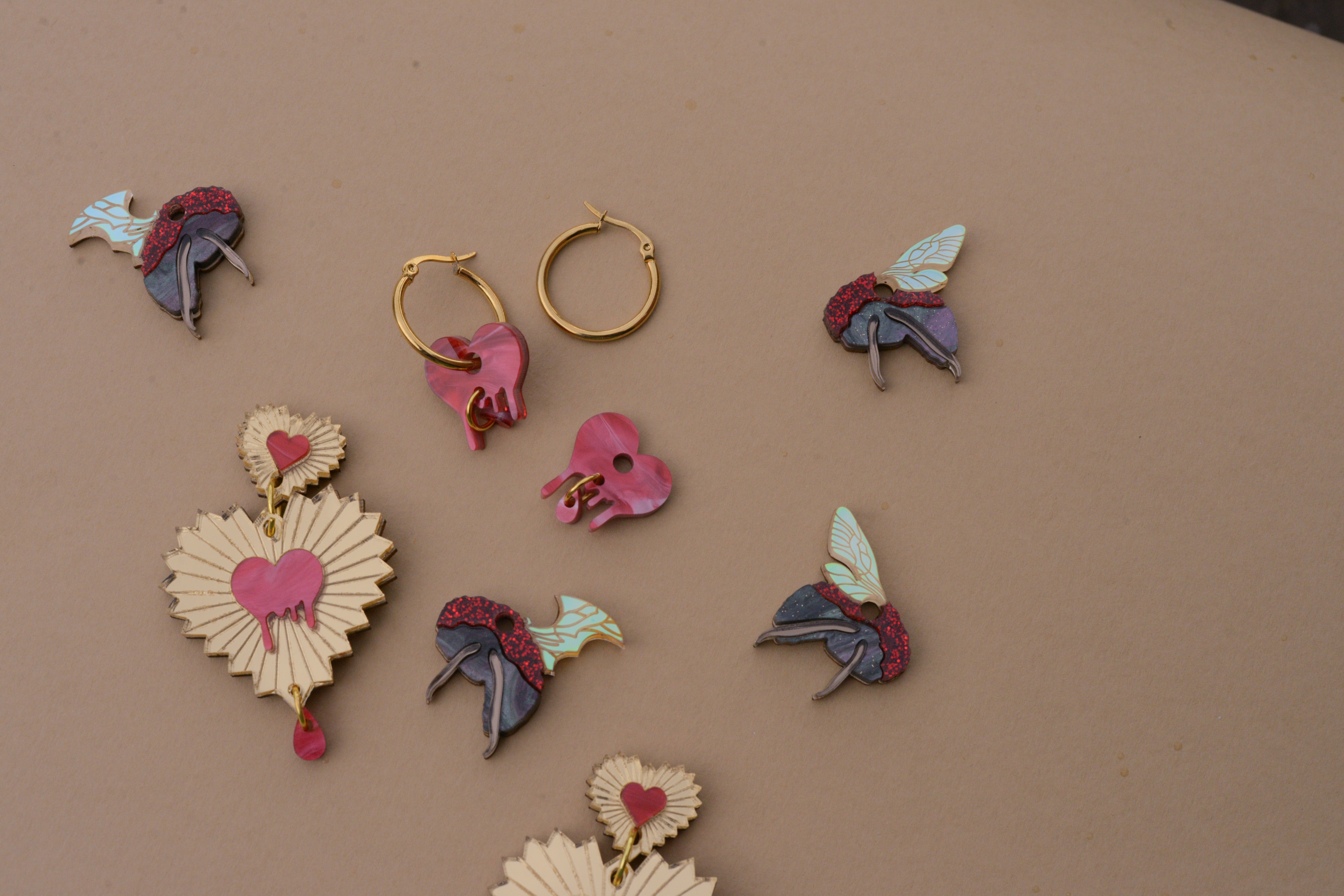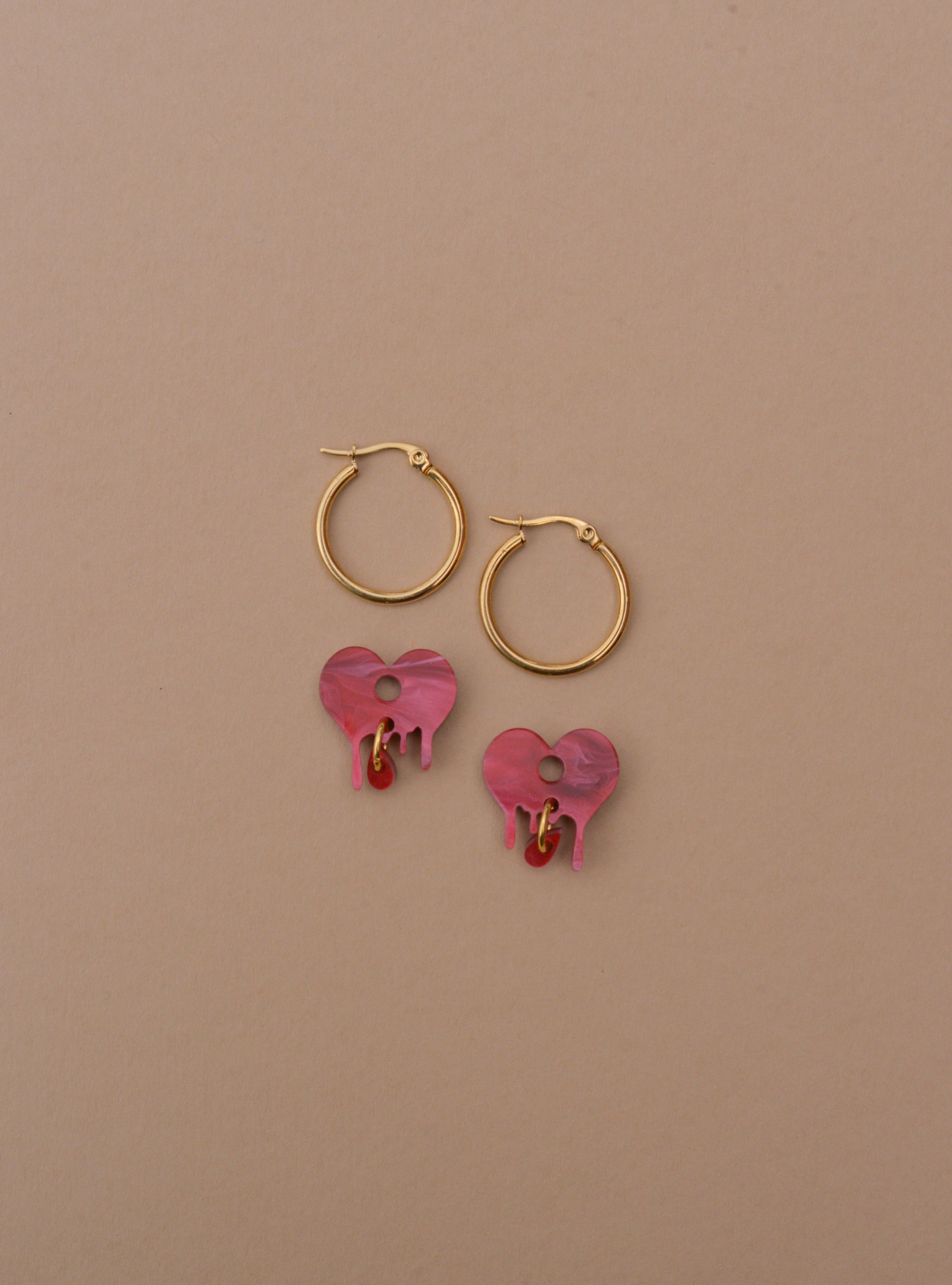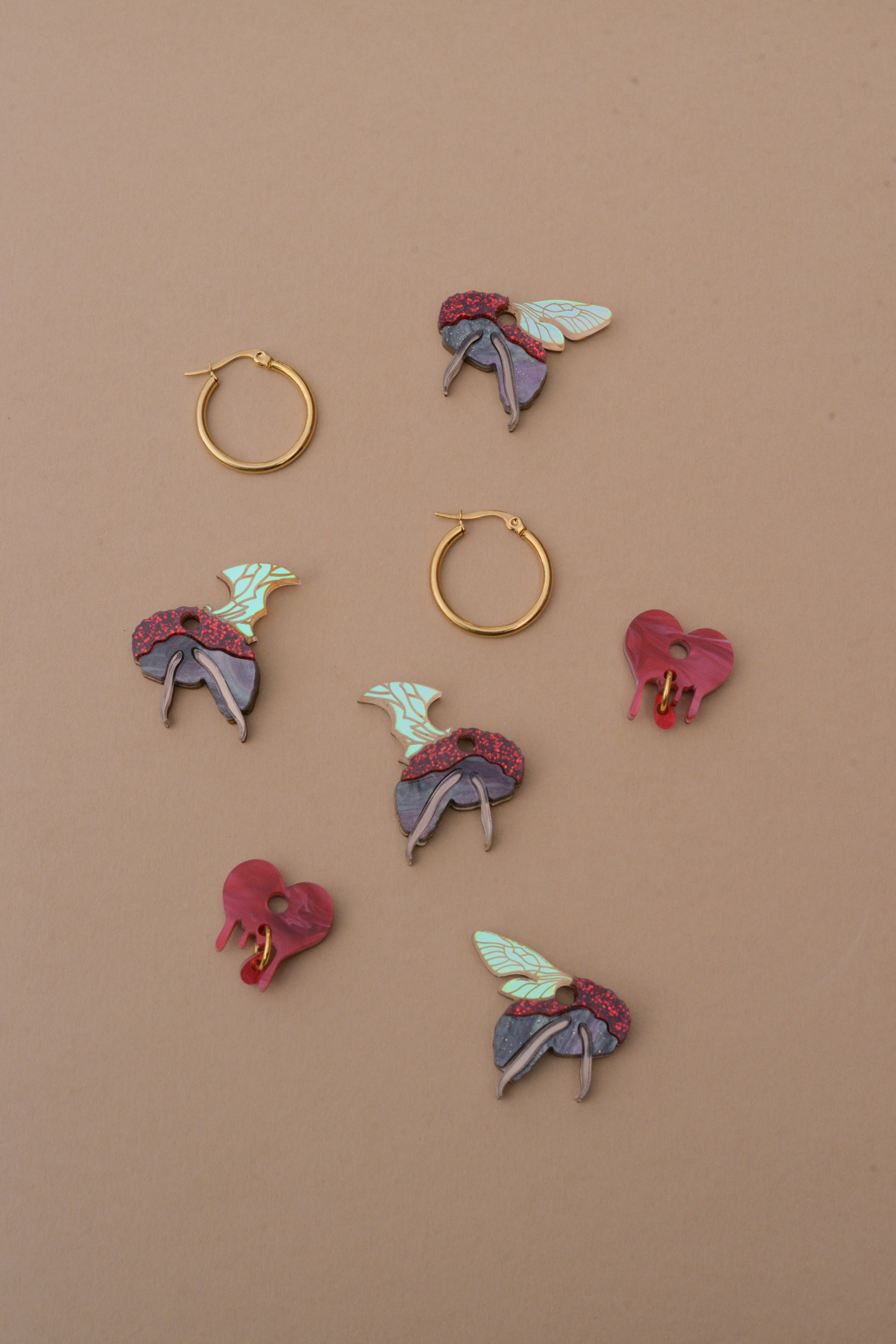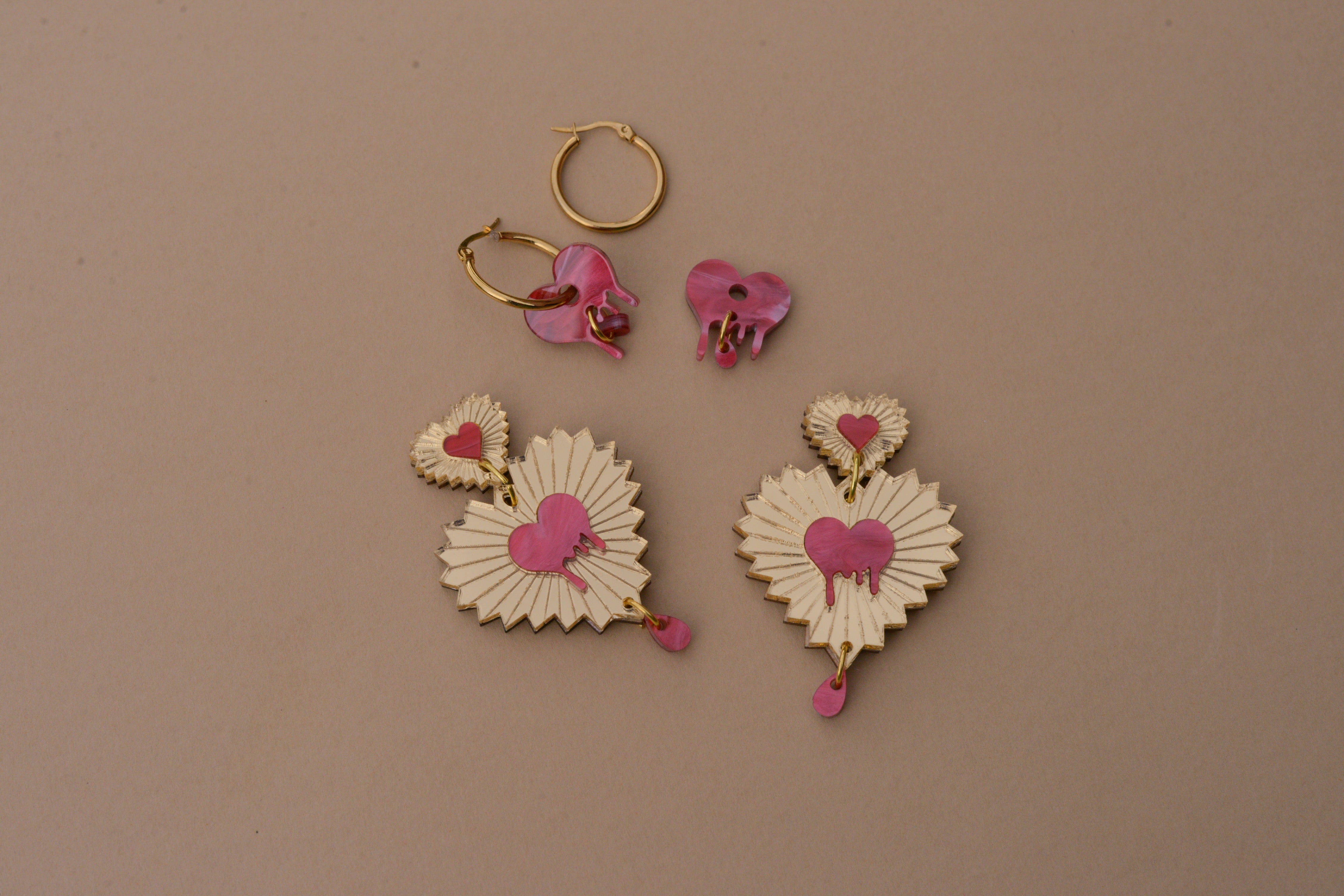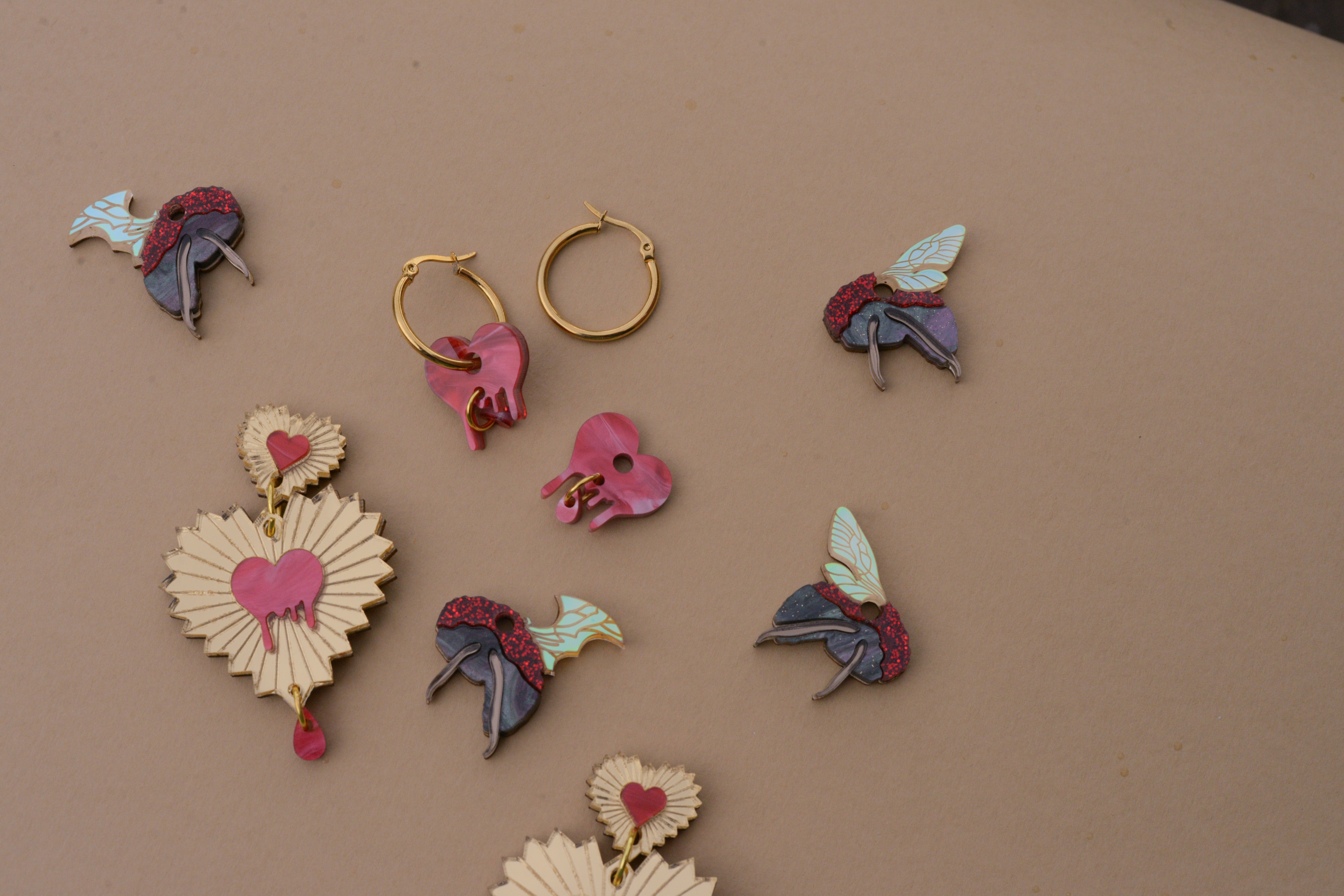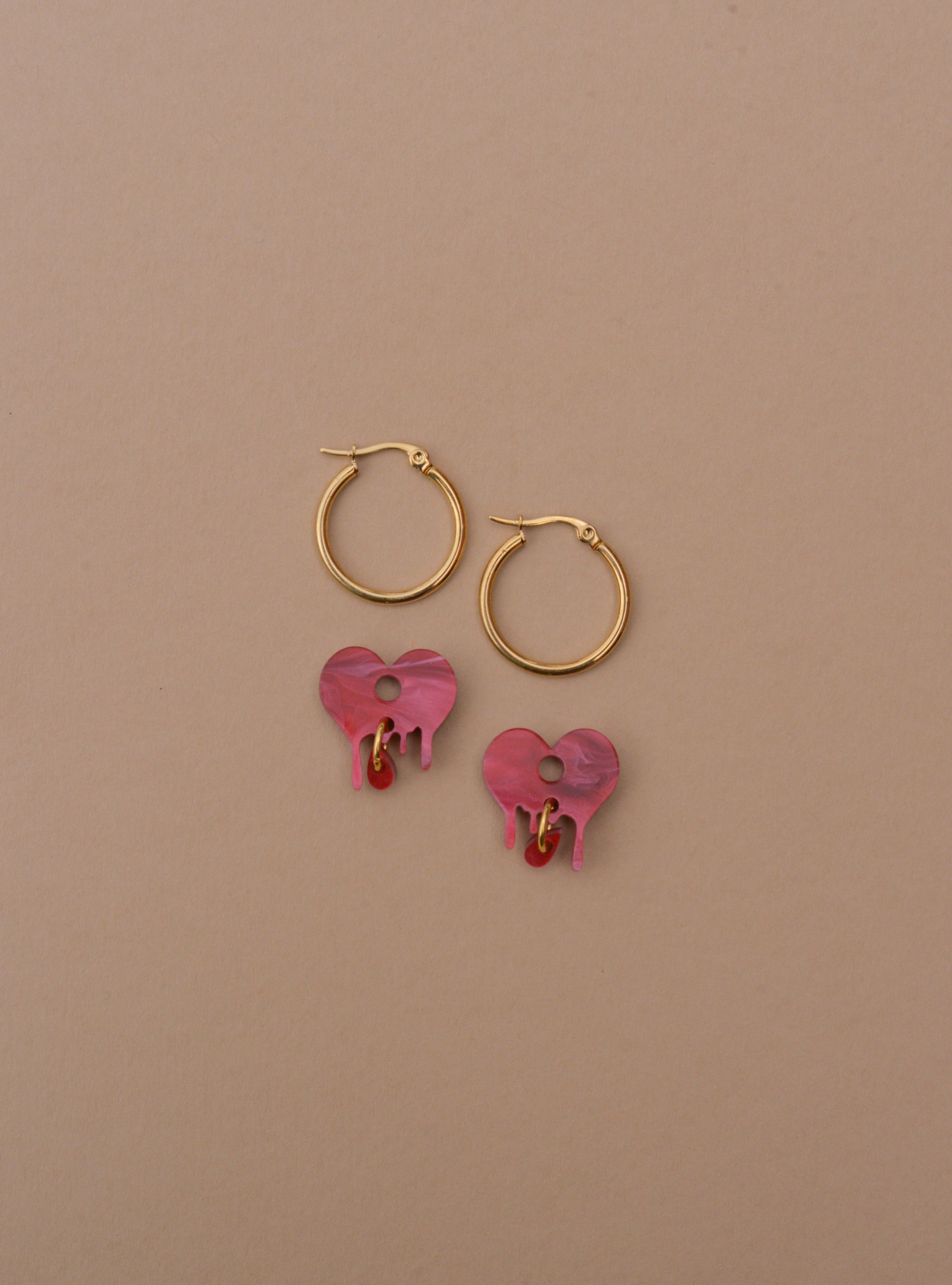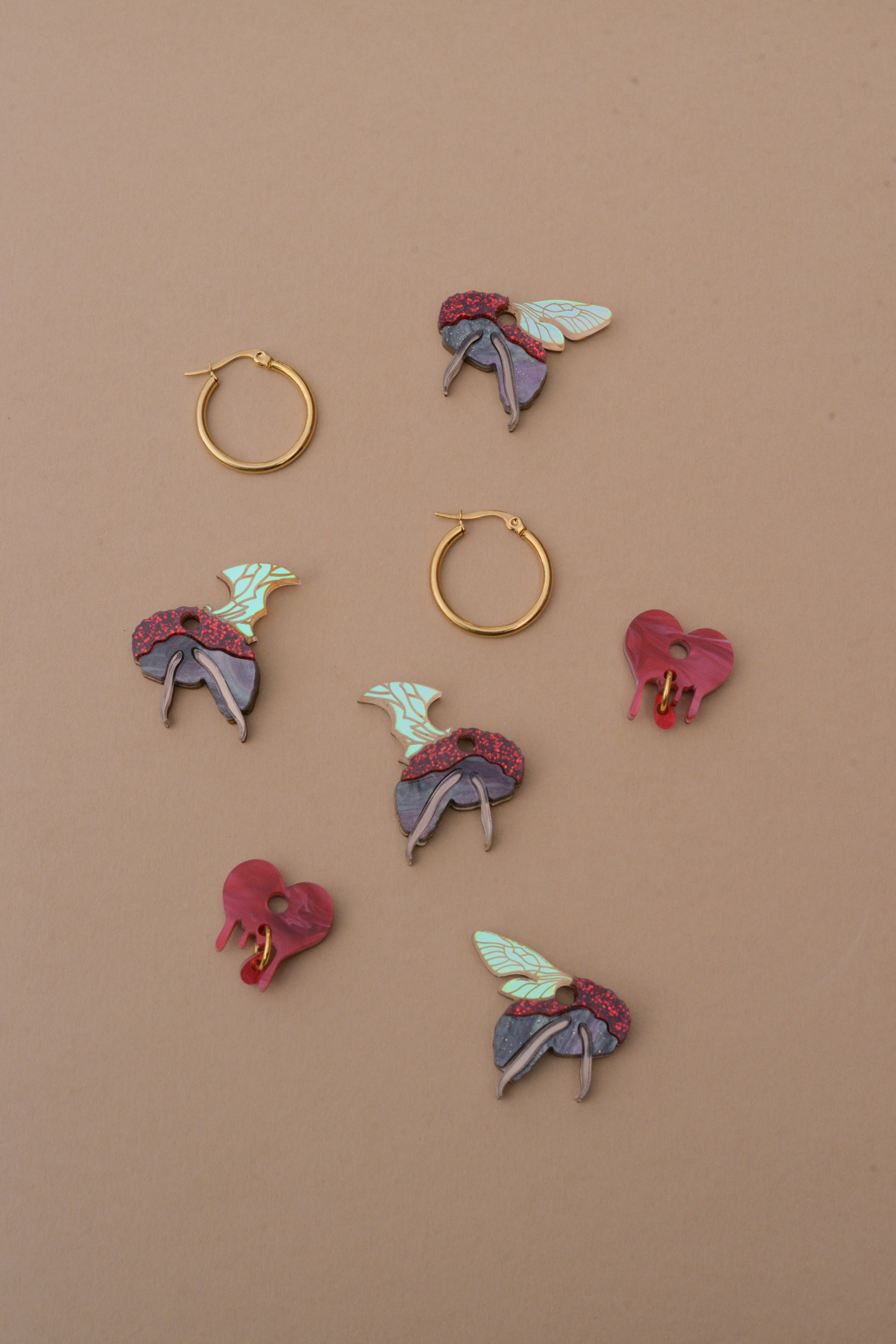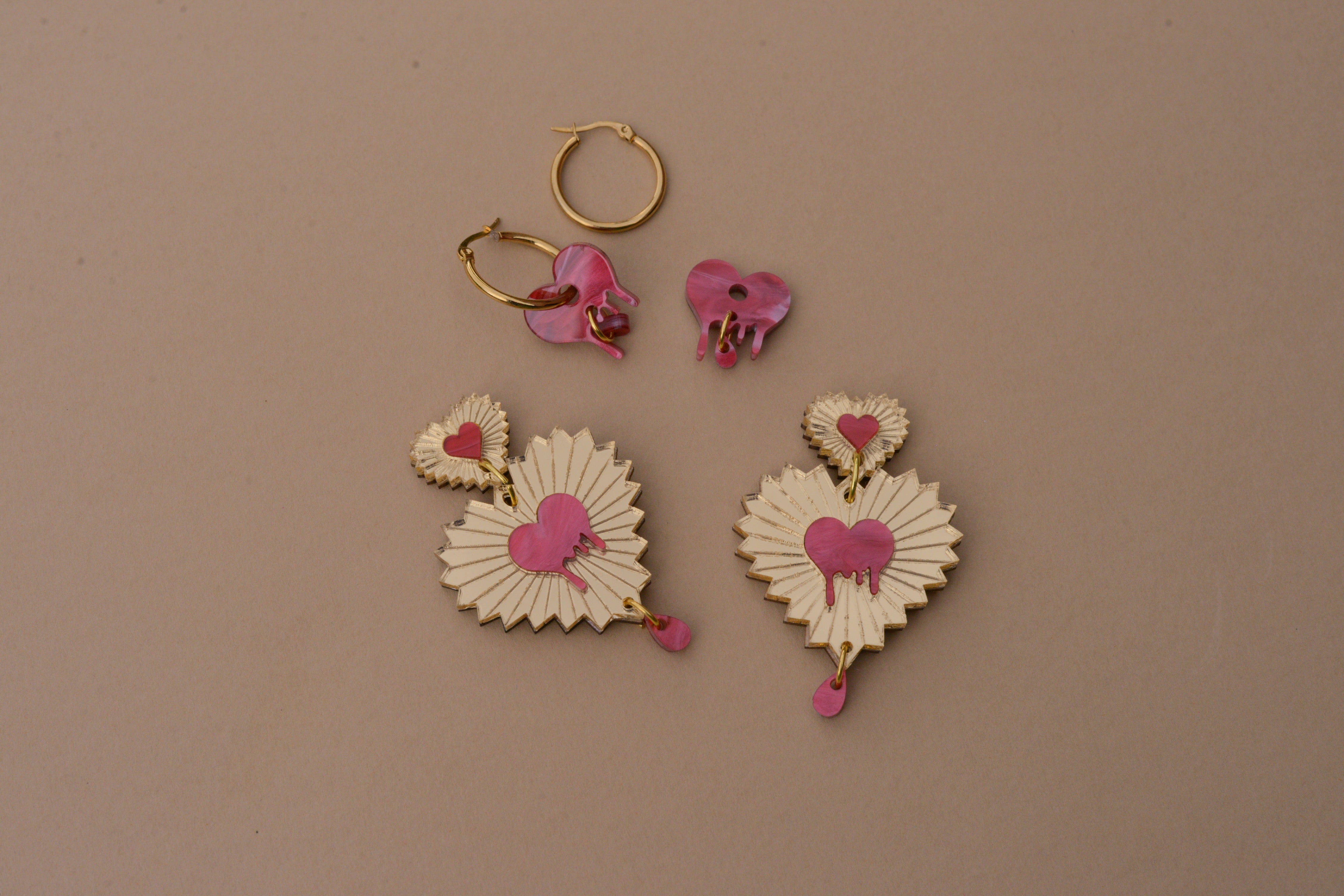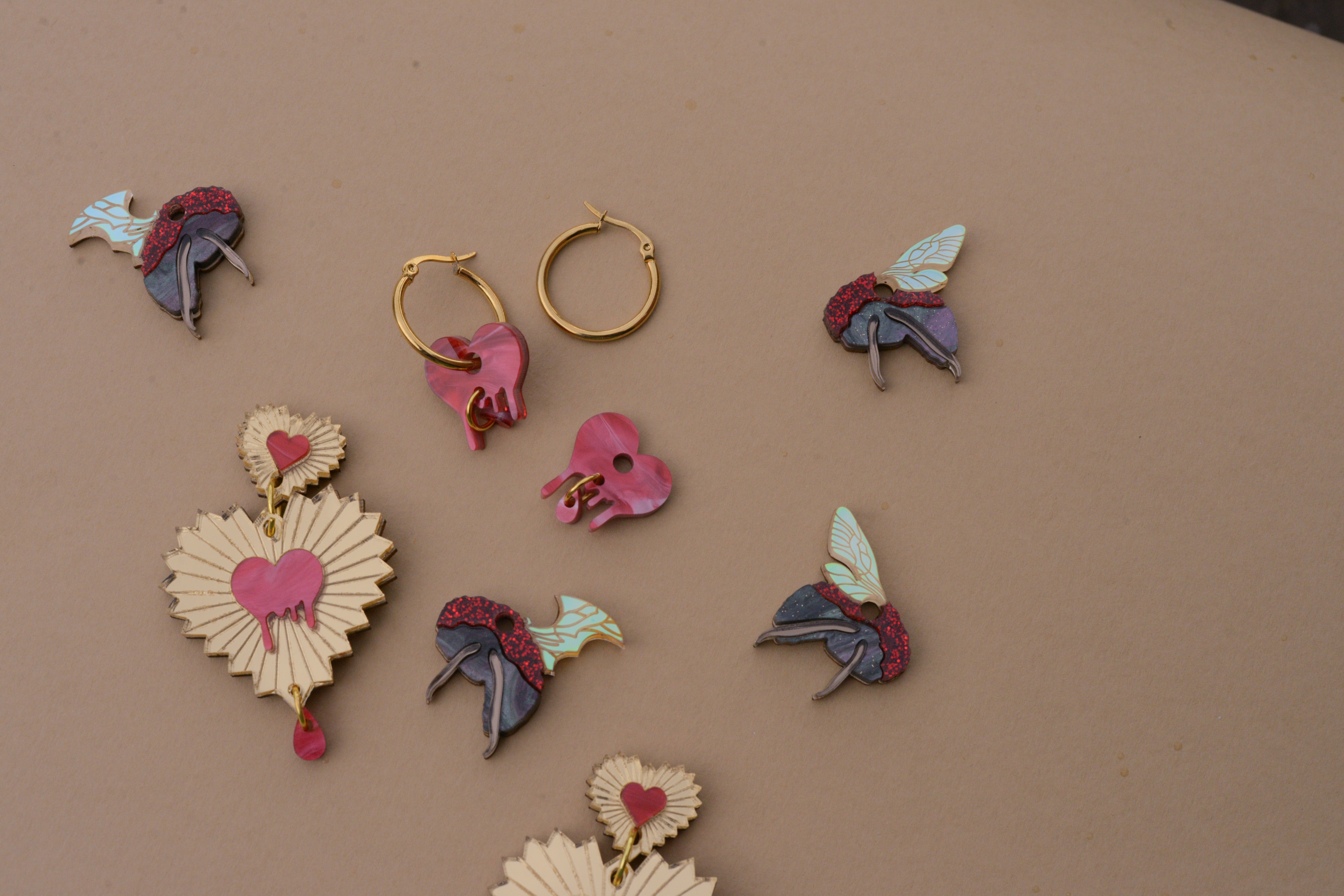 Bleeding Heart Hoop Earrings
A gothic ode to my hearts from 2022, which you can find here and are shown in the product photos too.
These bleeding hearts are made from a beautiful rich red marble along with a blood red drip at the bottom all hung on gold plated jump rings. They mix and match brilliantly with the remixed gothic bees for a fun look.
I took a lot of inspiration from vintage valentines cards which use pastels in their designs, and reminiscent of the film Romeo and Juliet by Baz Luhrmann. 
Size approx 16 x 16mm plus 20mm hoop. 
Choose from with or without box.
CARE
Please take care wearing perfumes and creams with these earrings.
Store safely when not in use in the bag/box provided. 
PACKAGING 
I send all my parcels in fully recyclable packaging with no plastic. I include a care card and illustrated notecard in every order. If you have a note you wish to include in the order please write this in the checkout note box.
DELIVERY
Please check my delivery details at the bottom of my home page for all information regarding delivery.
Follow me on instagram for all updates on product development and new work.