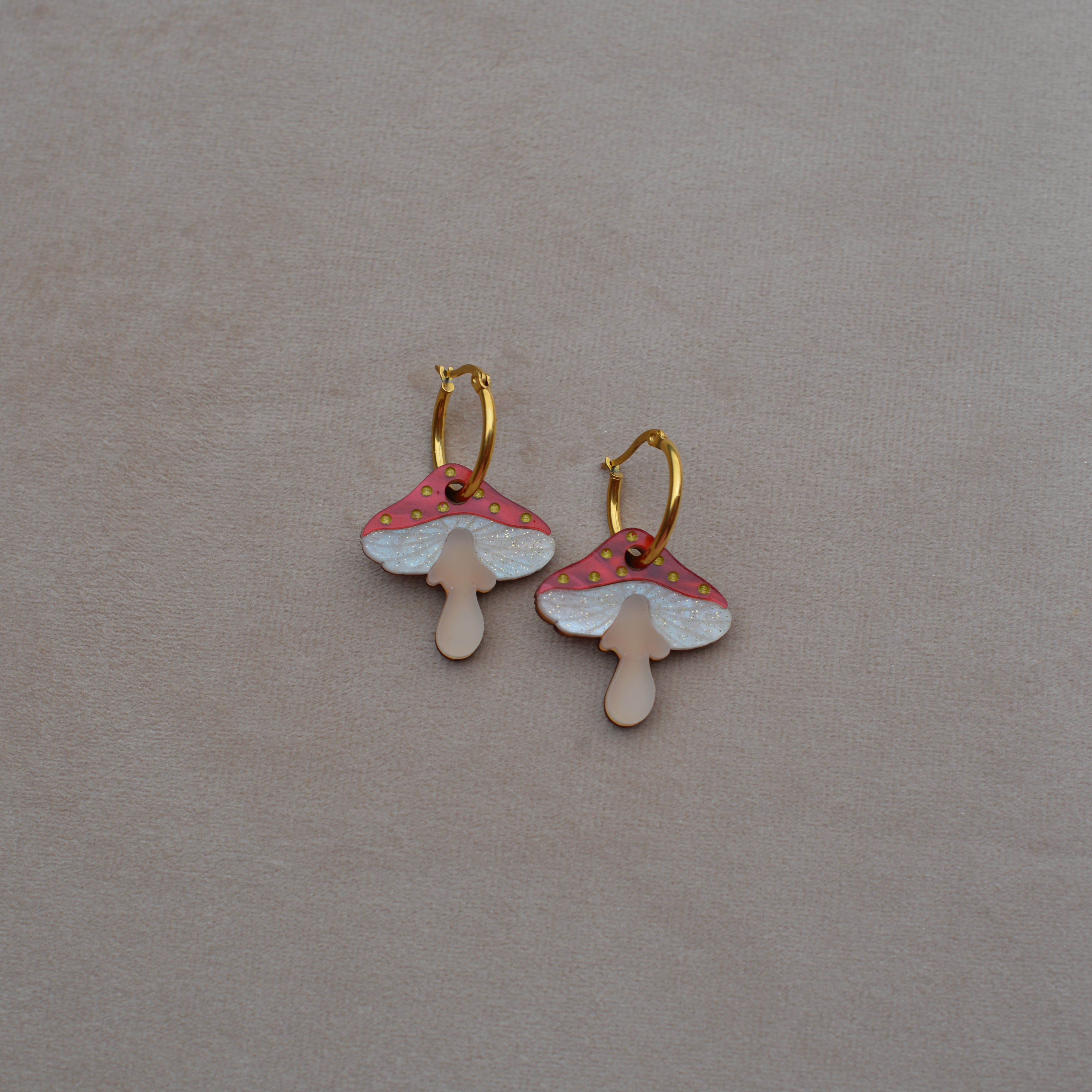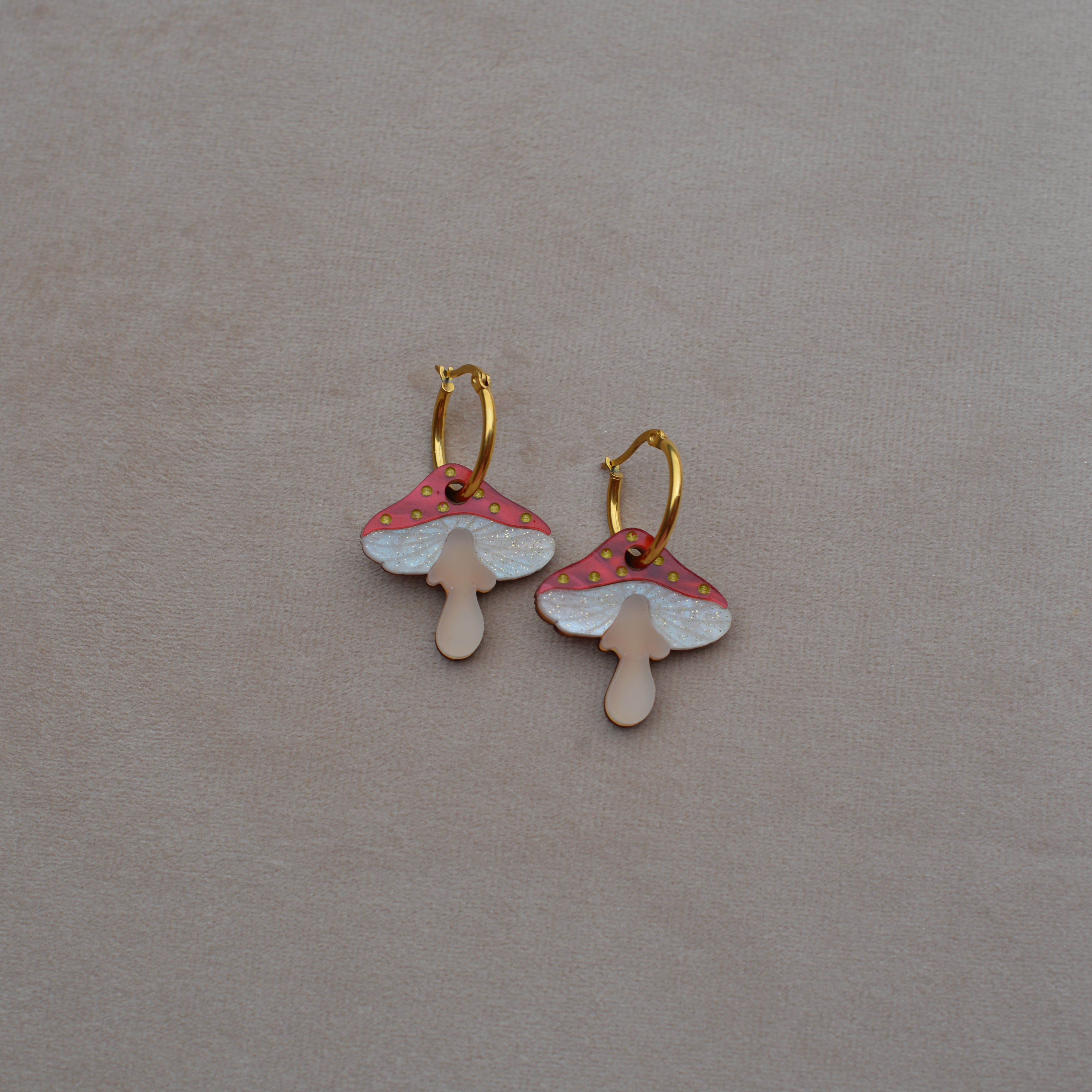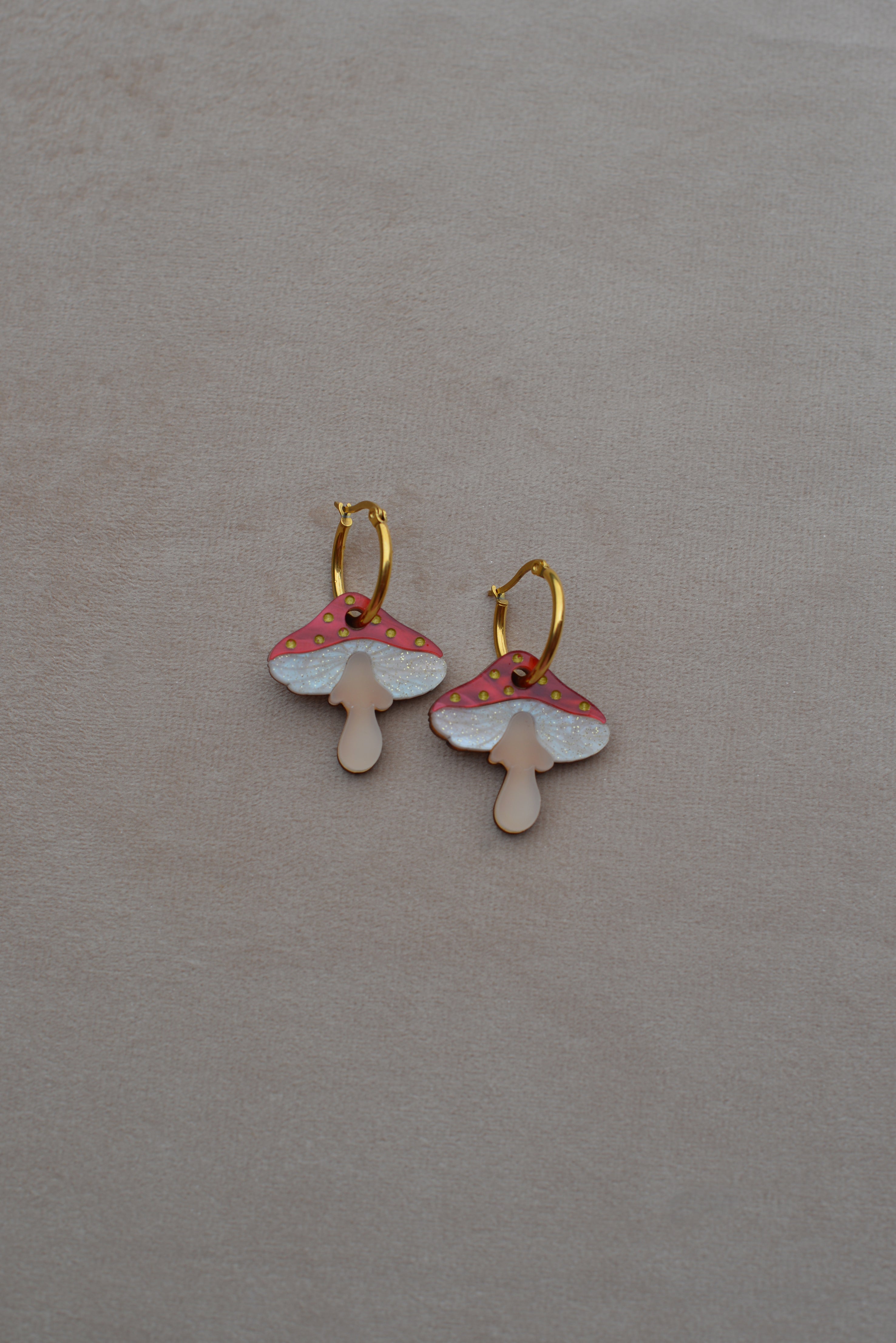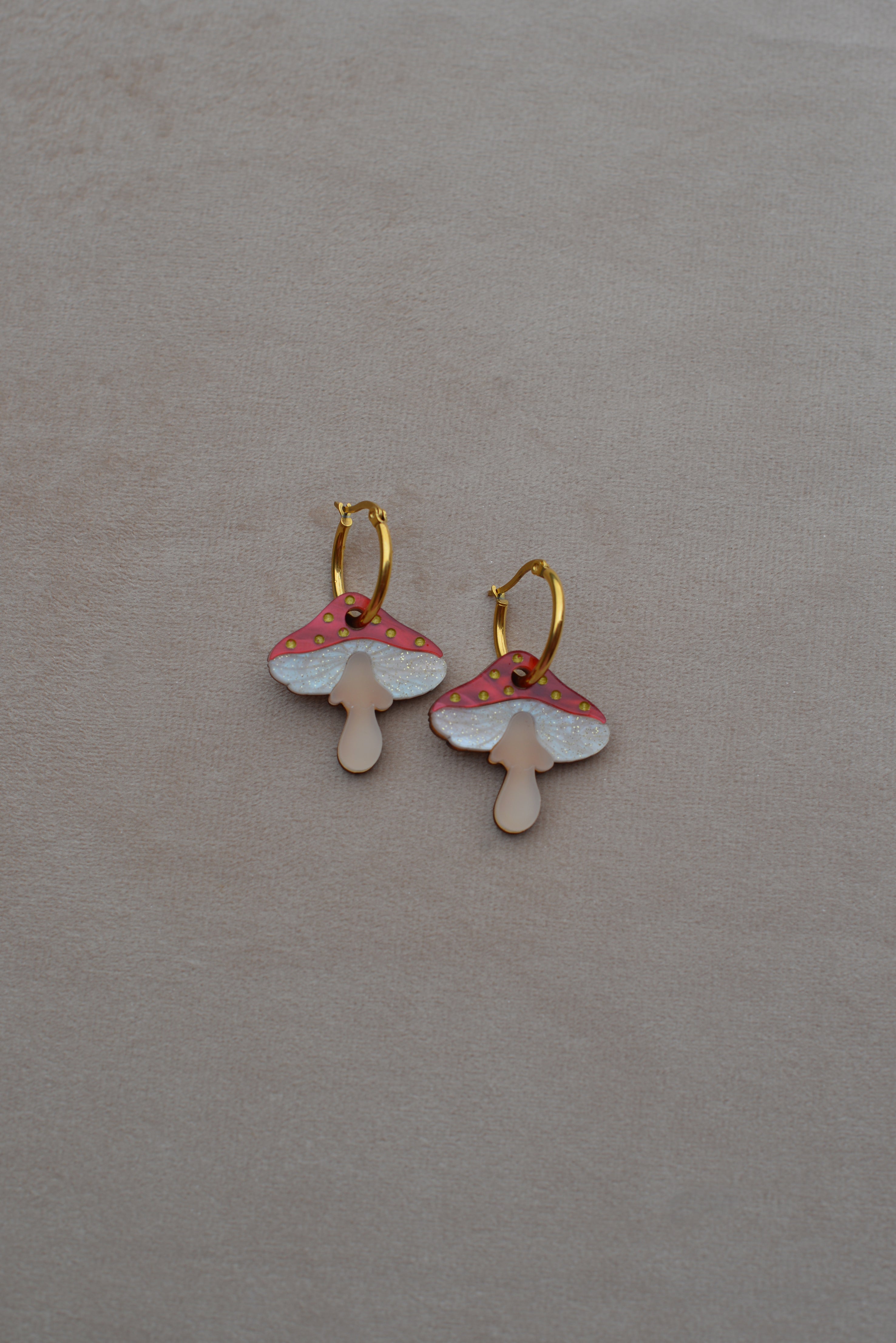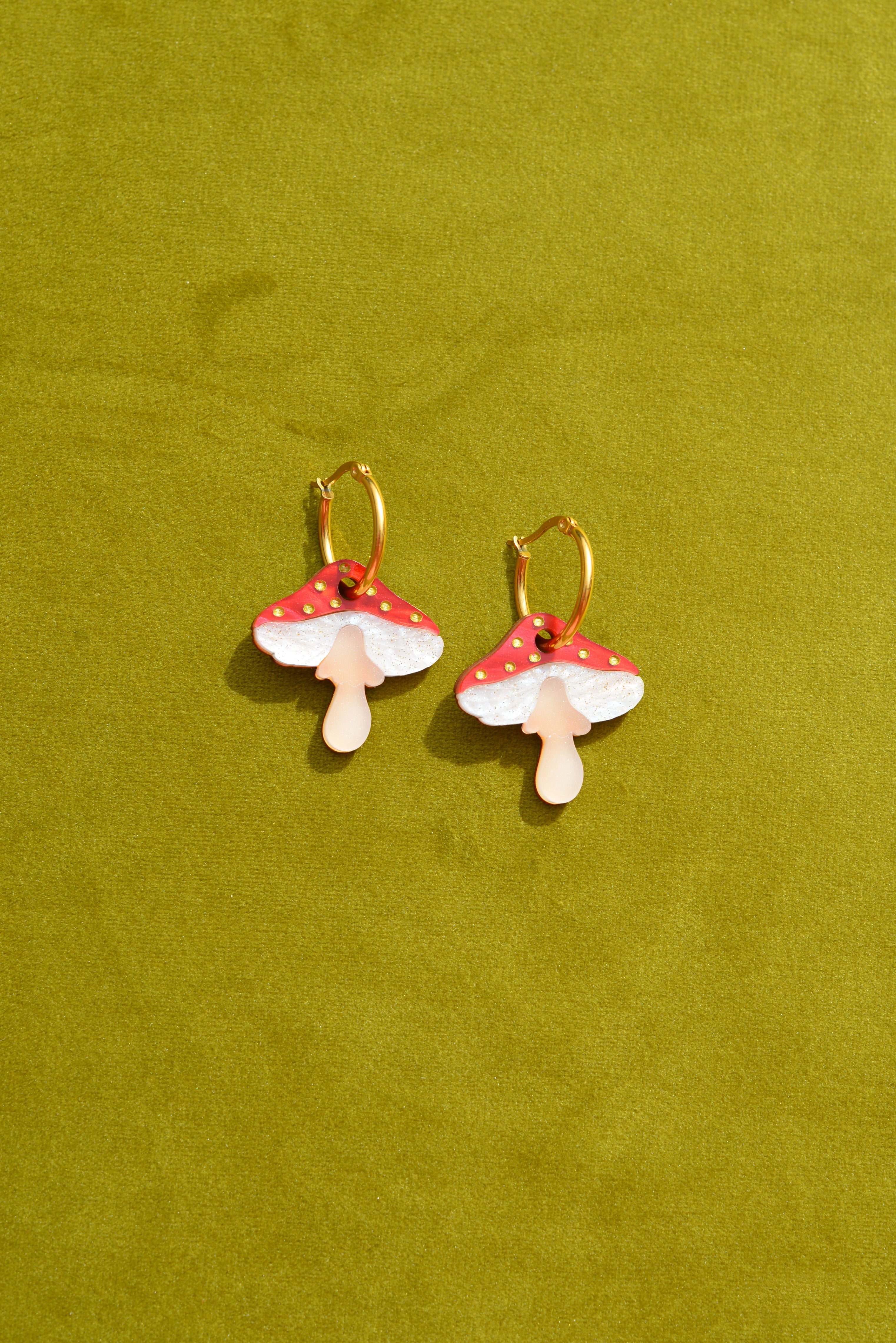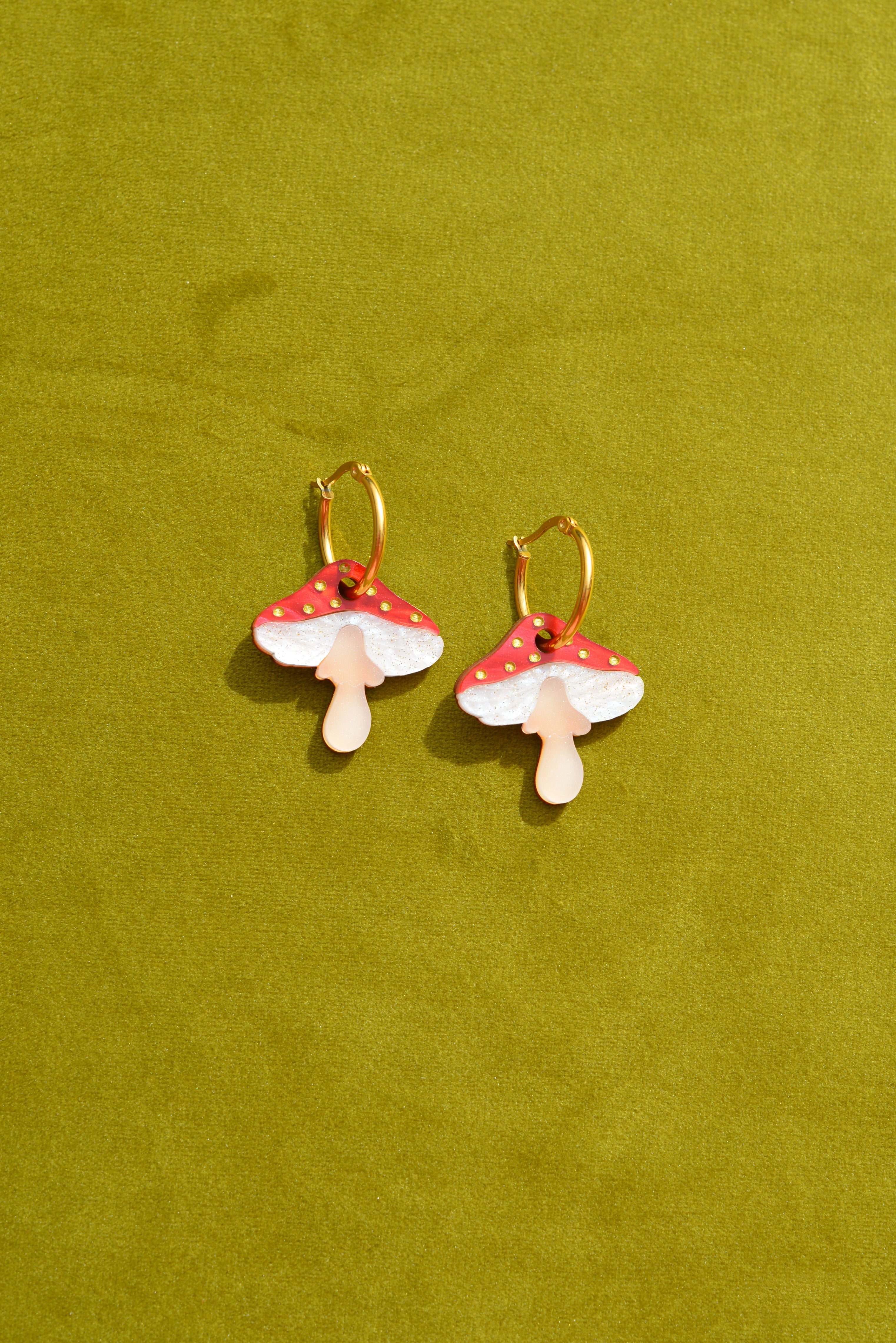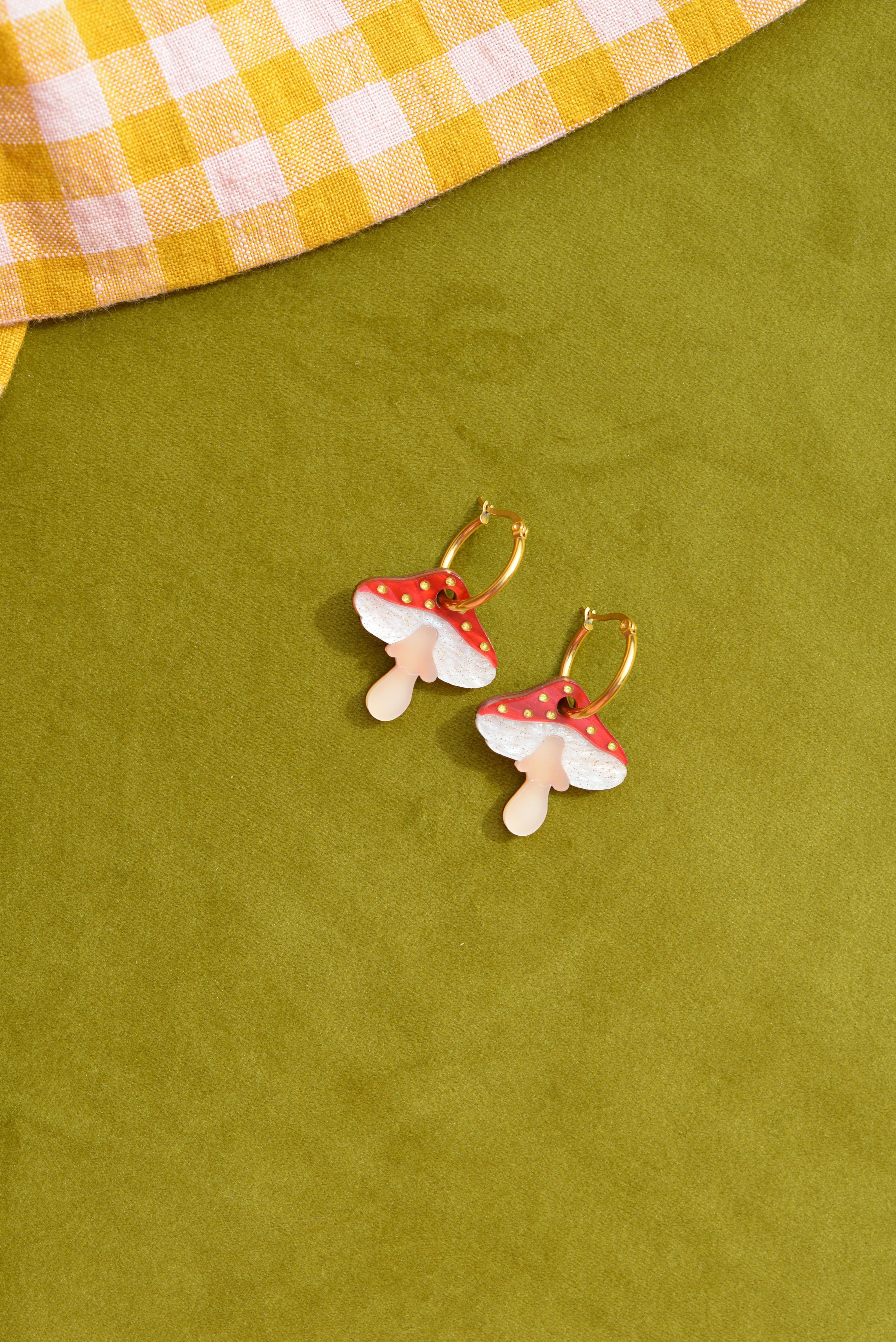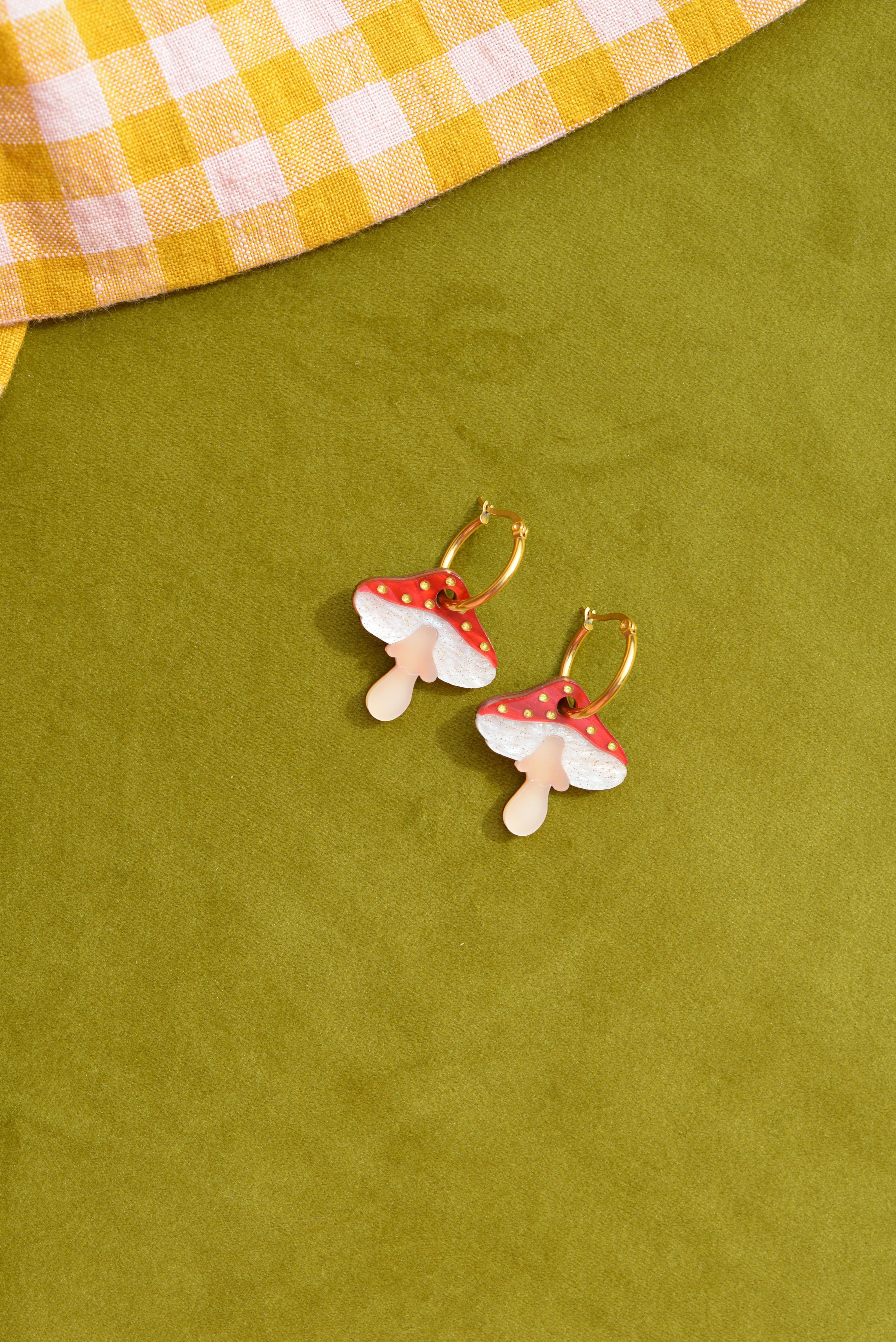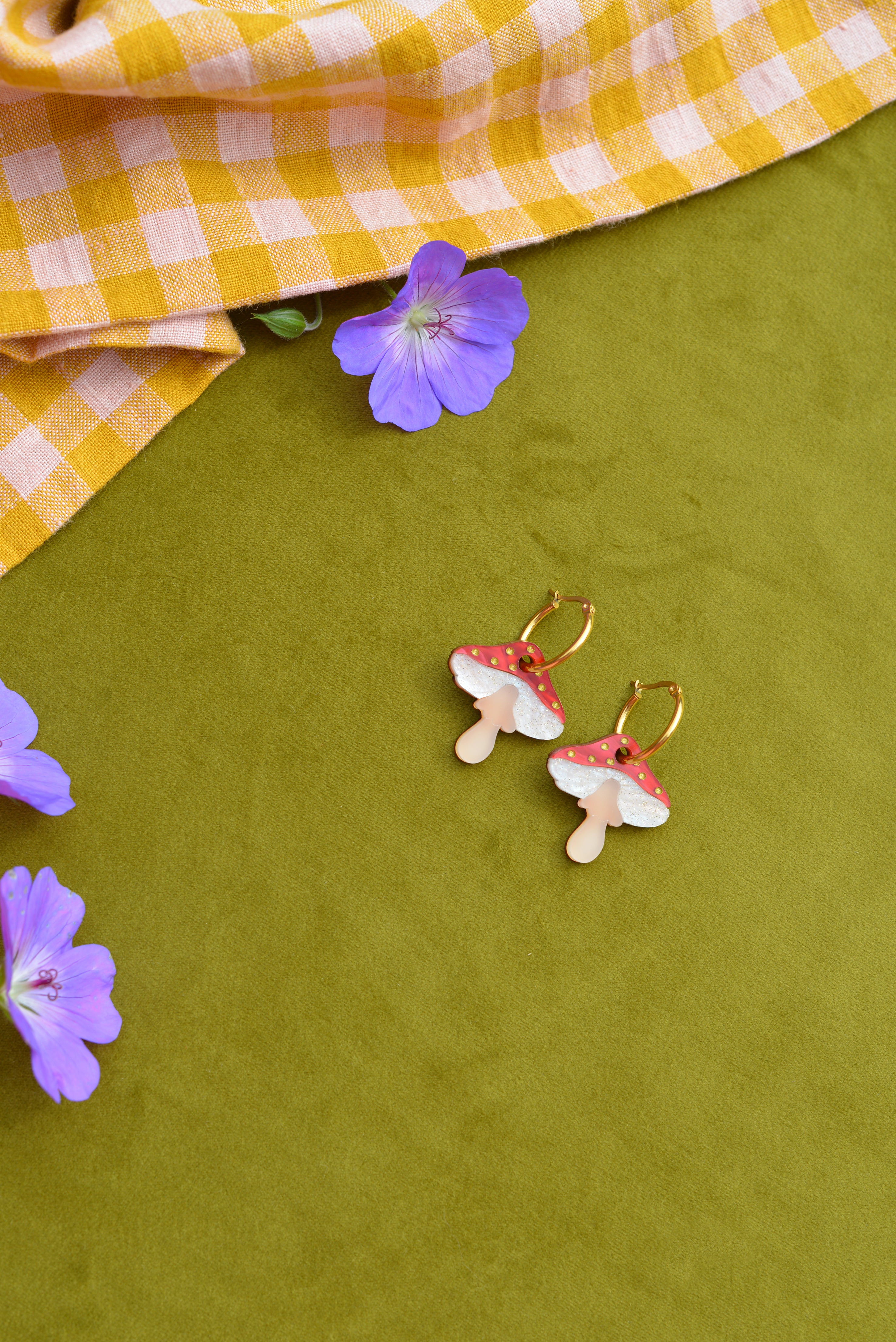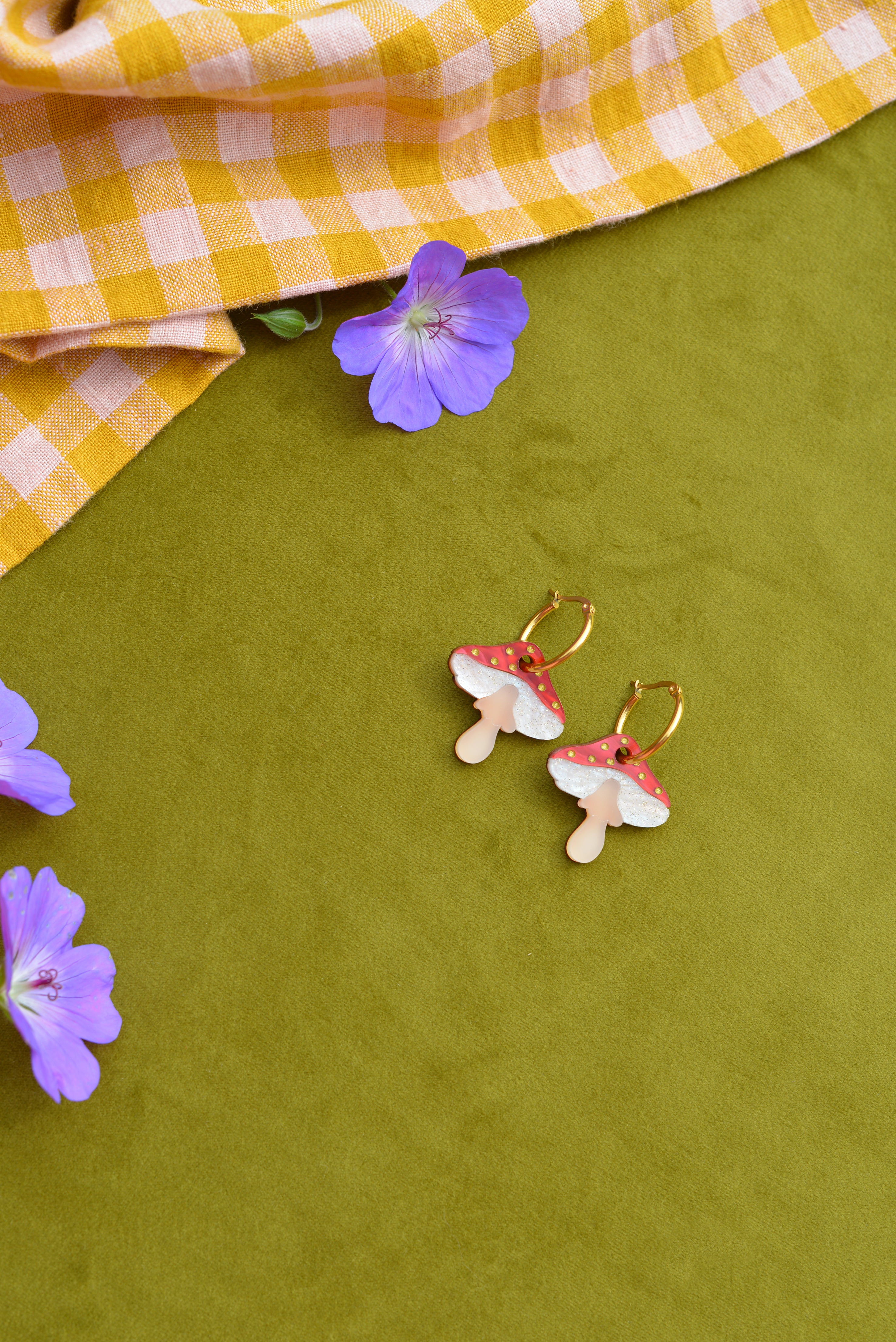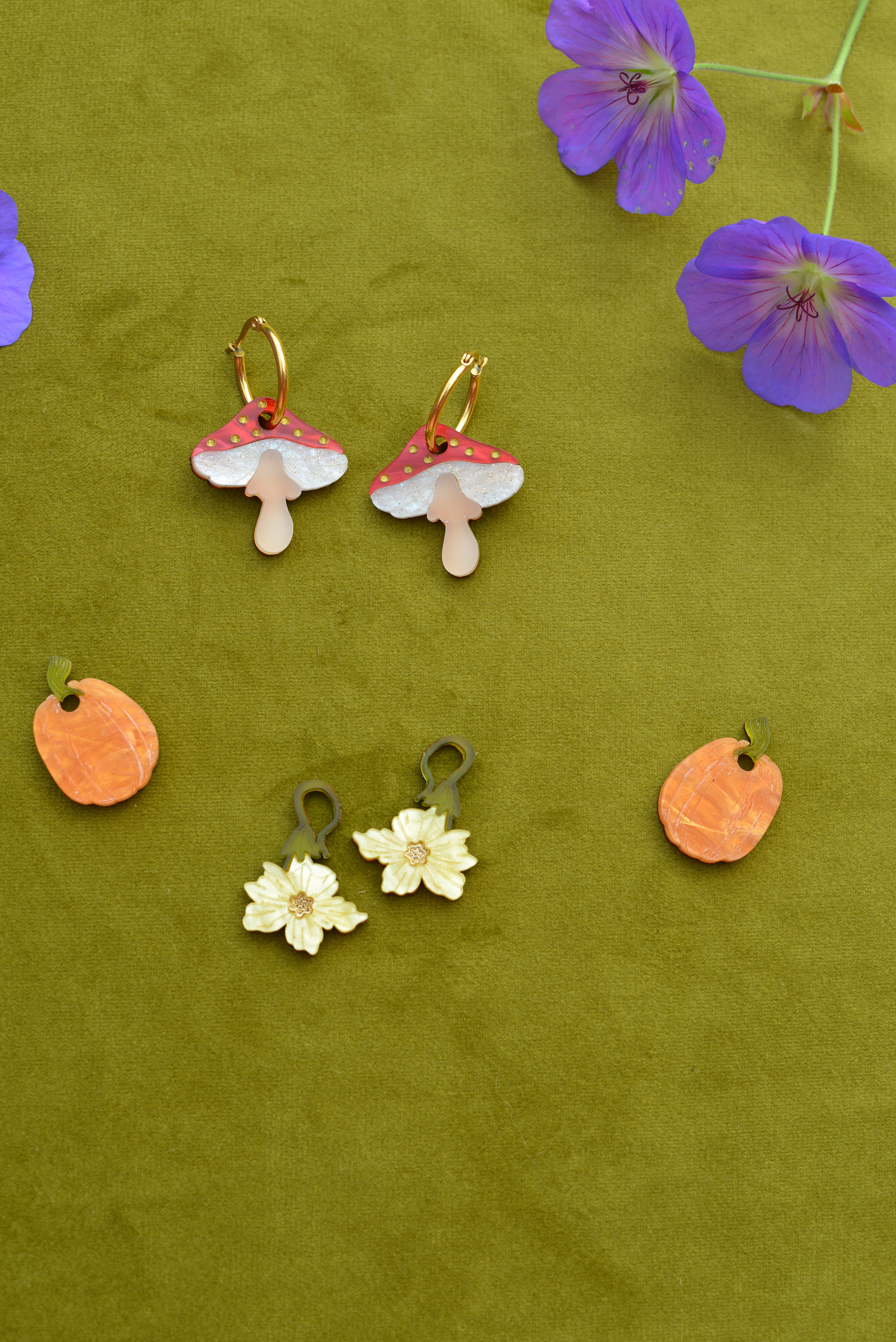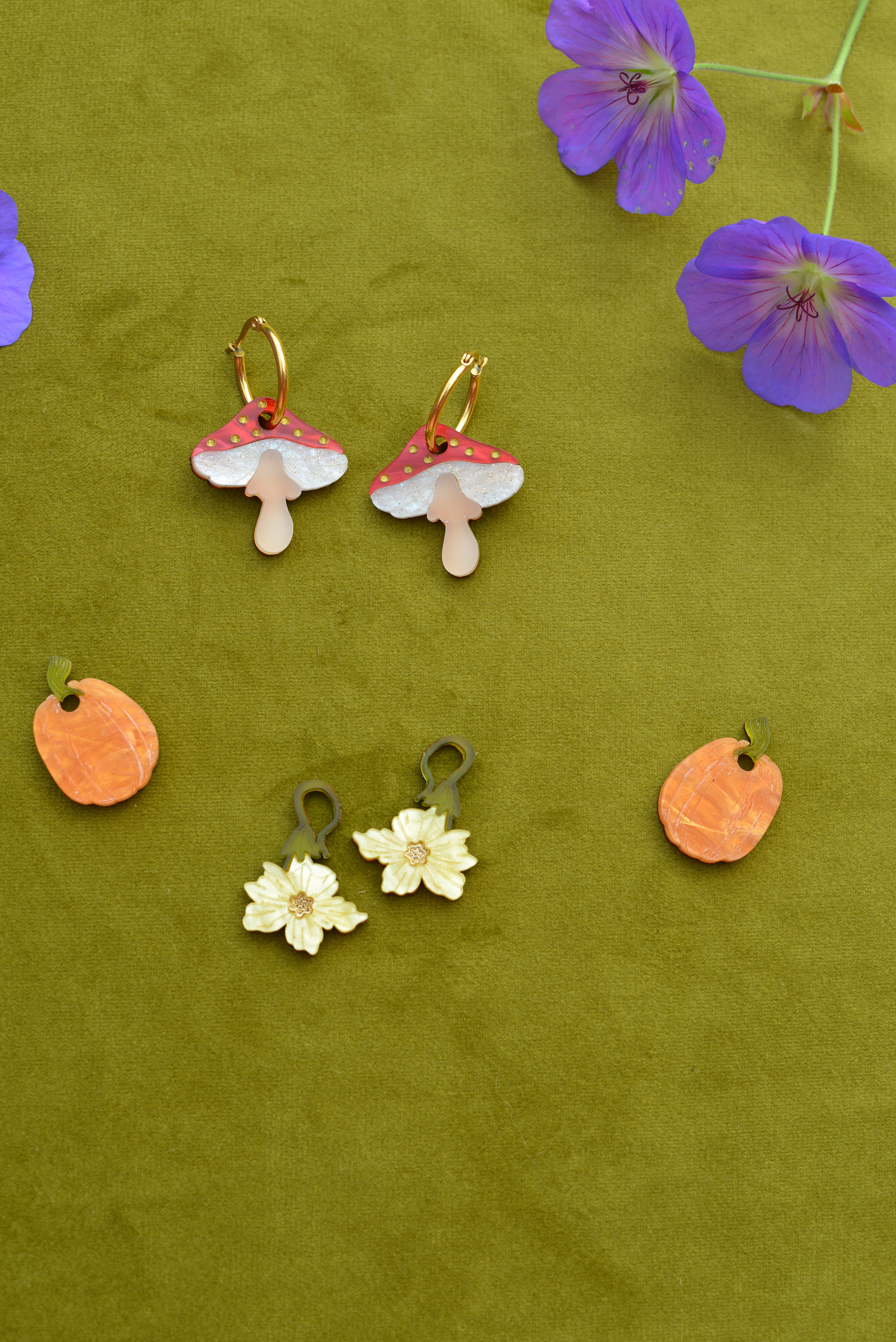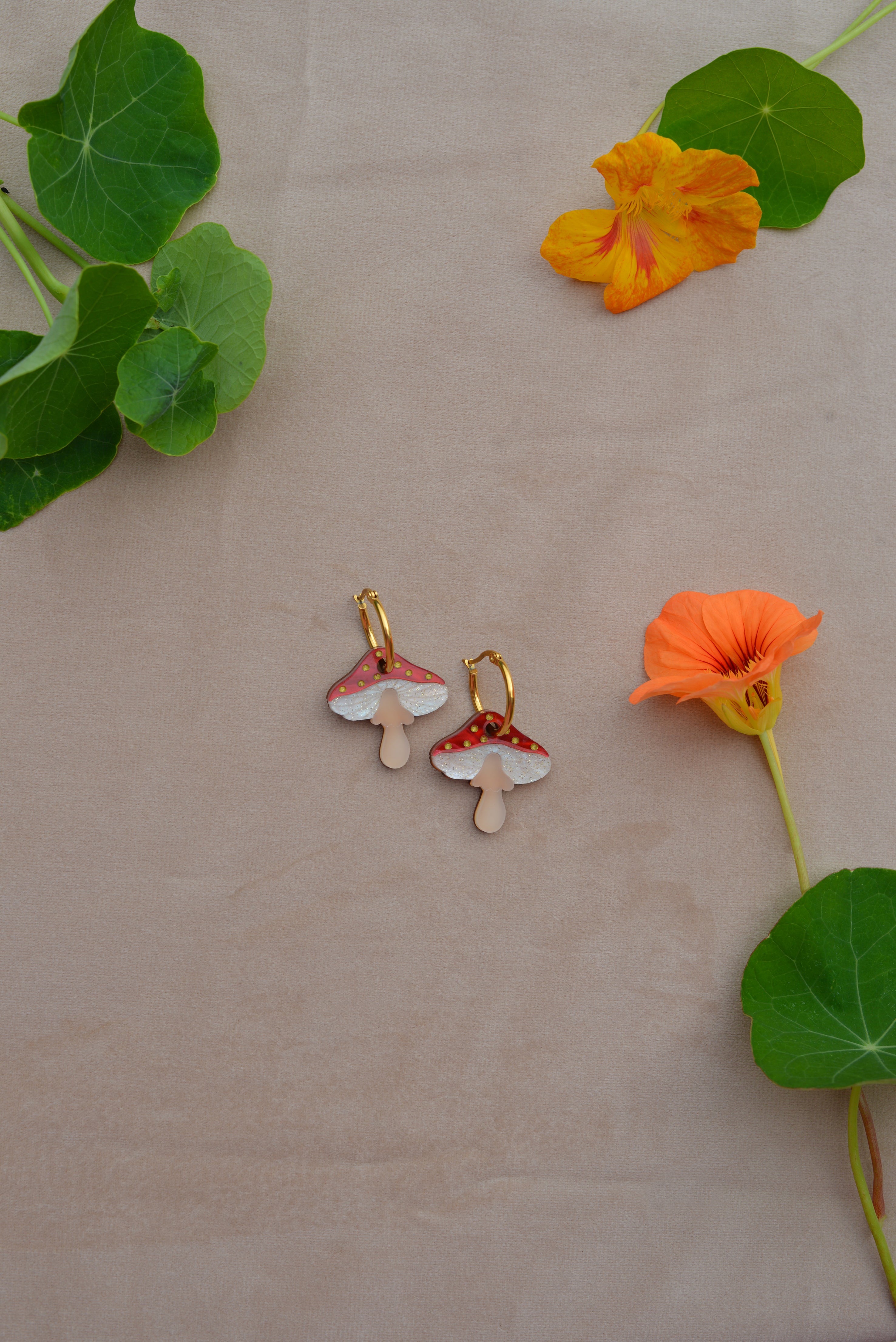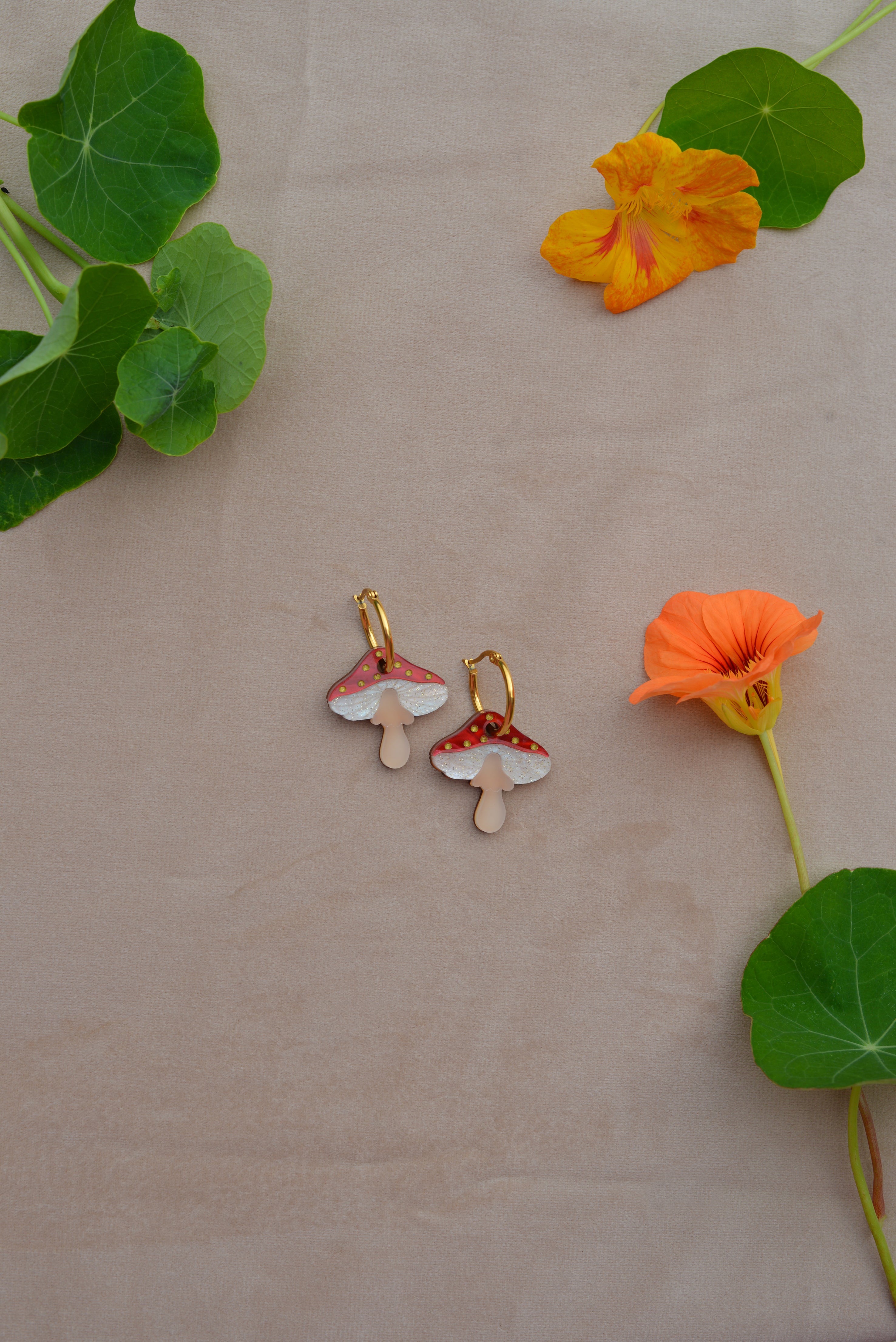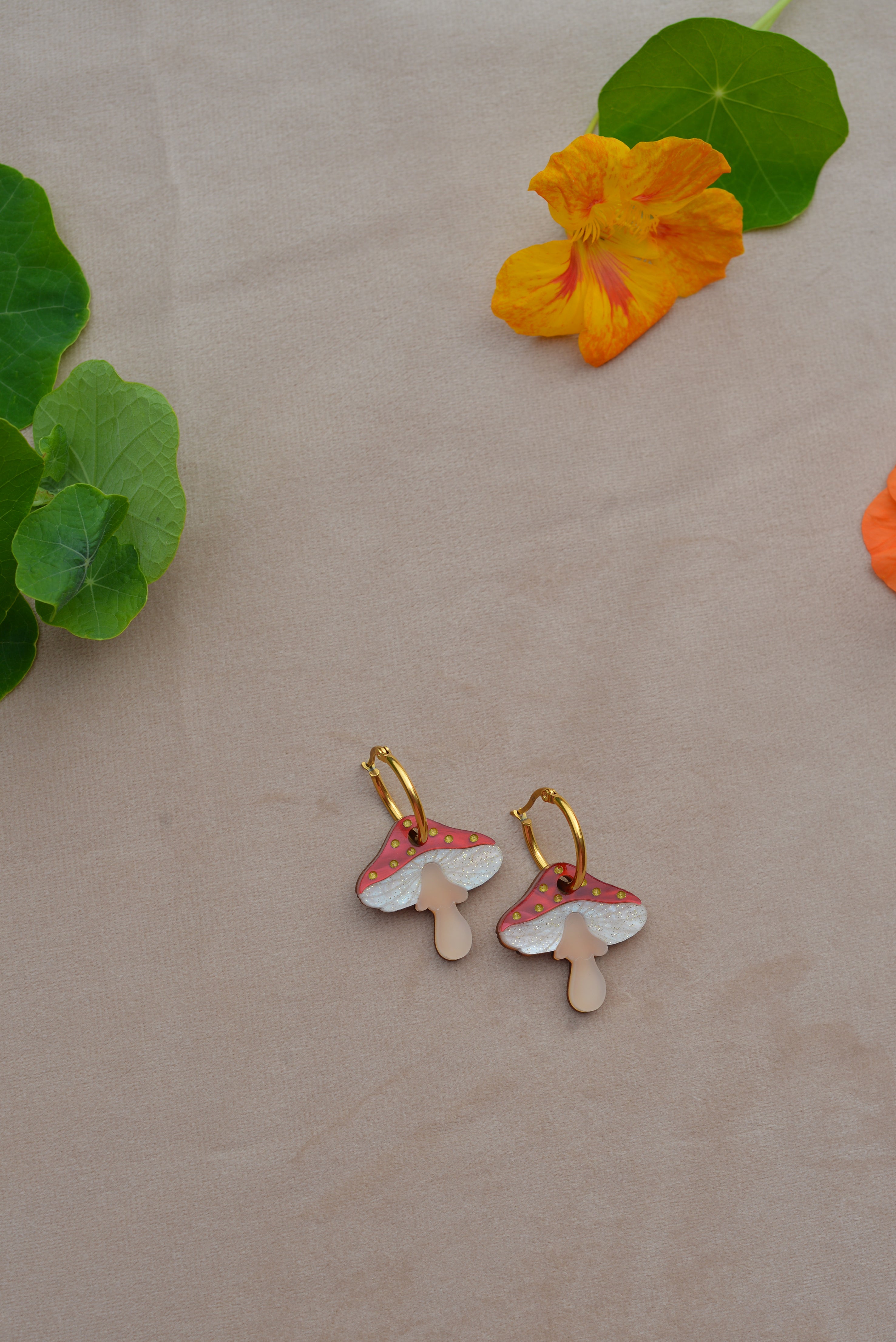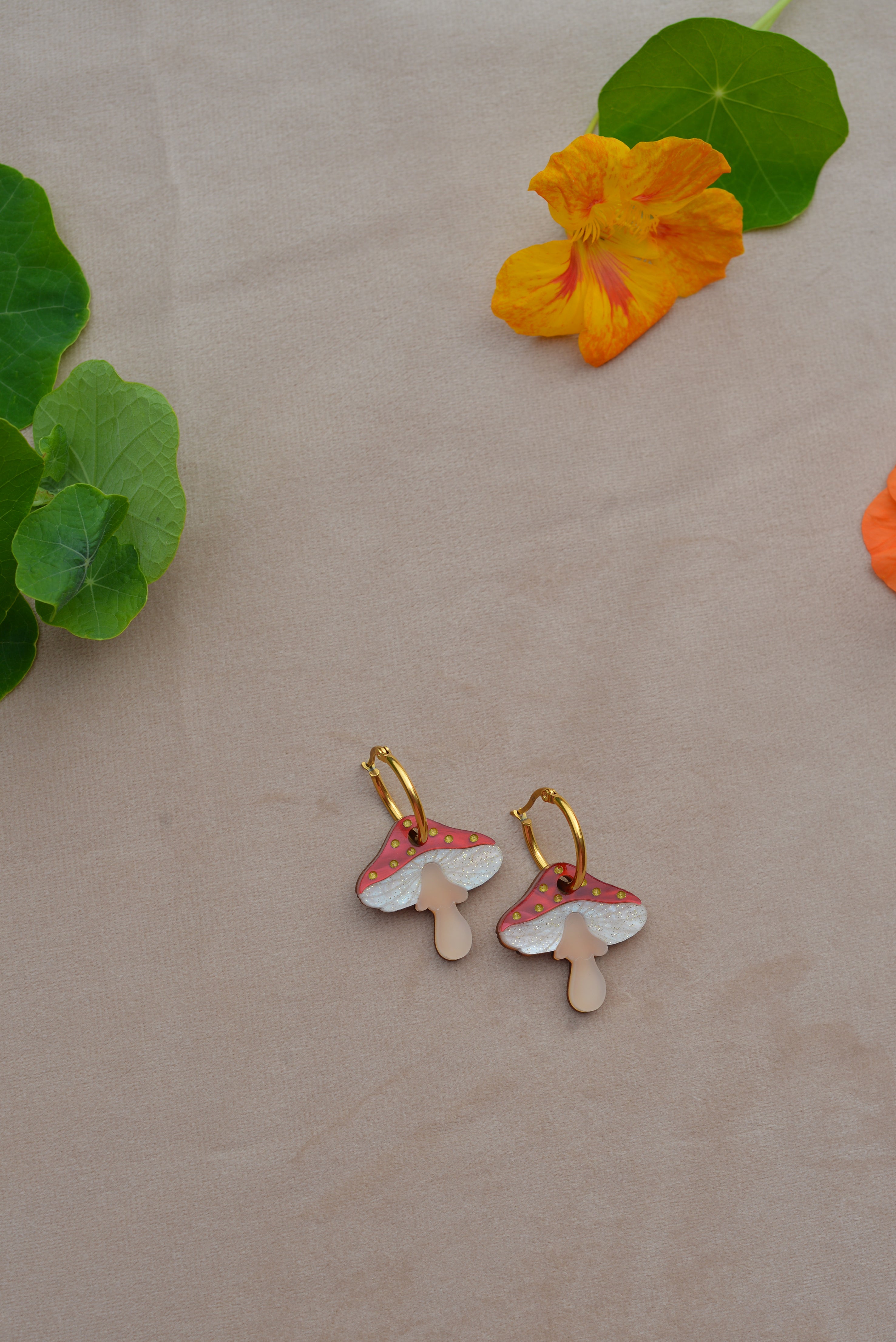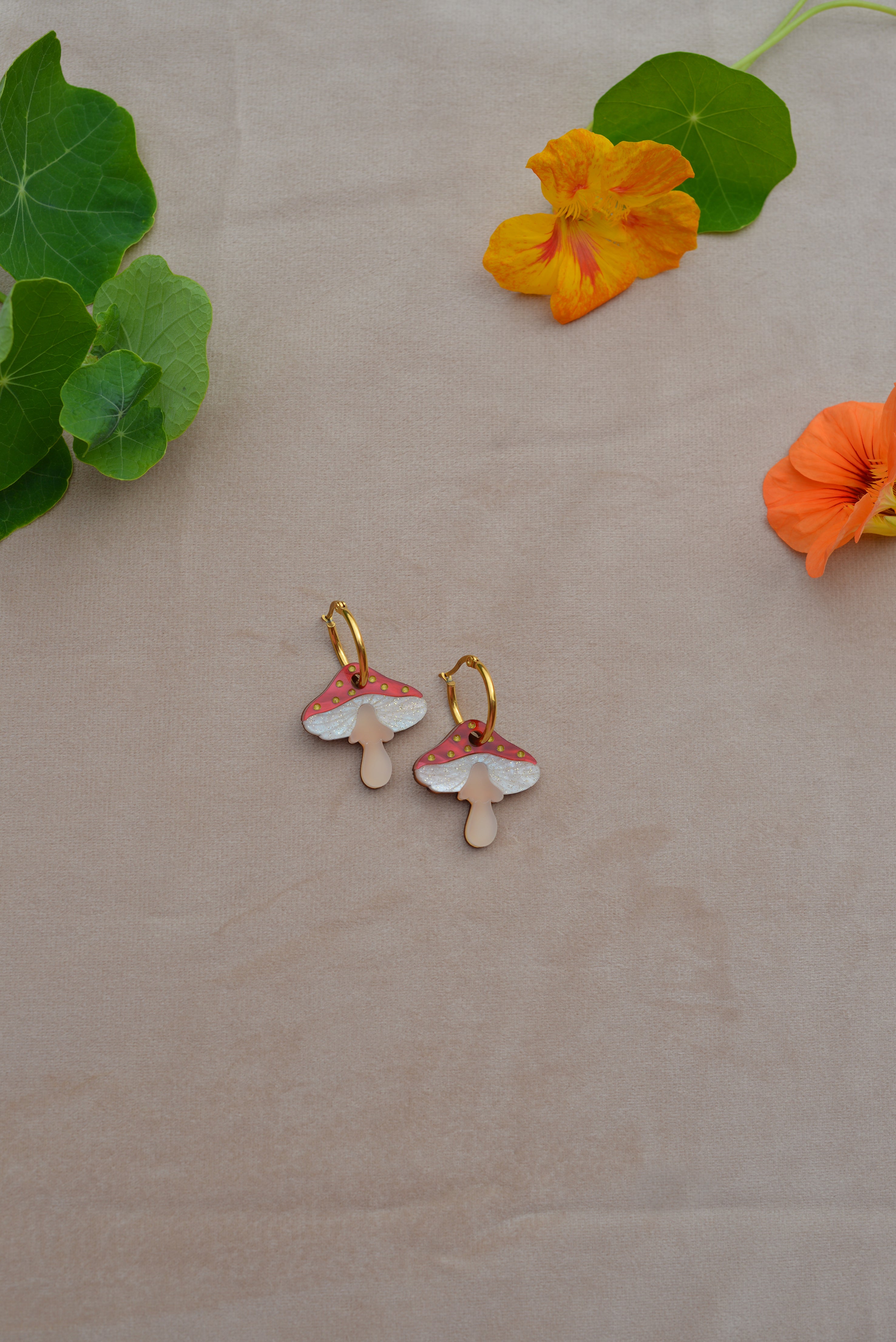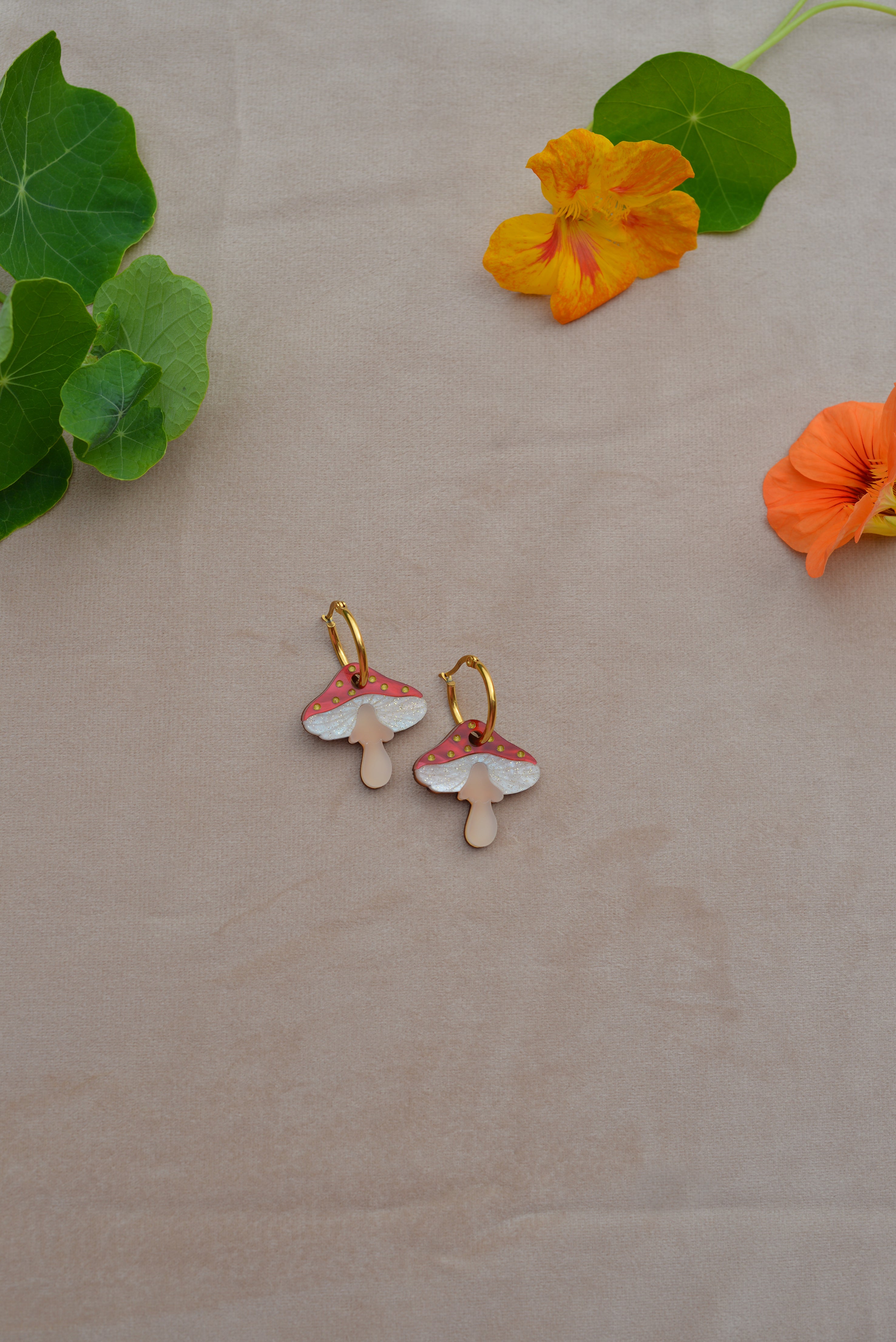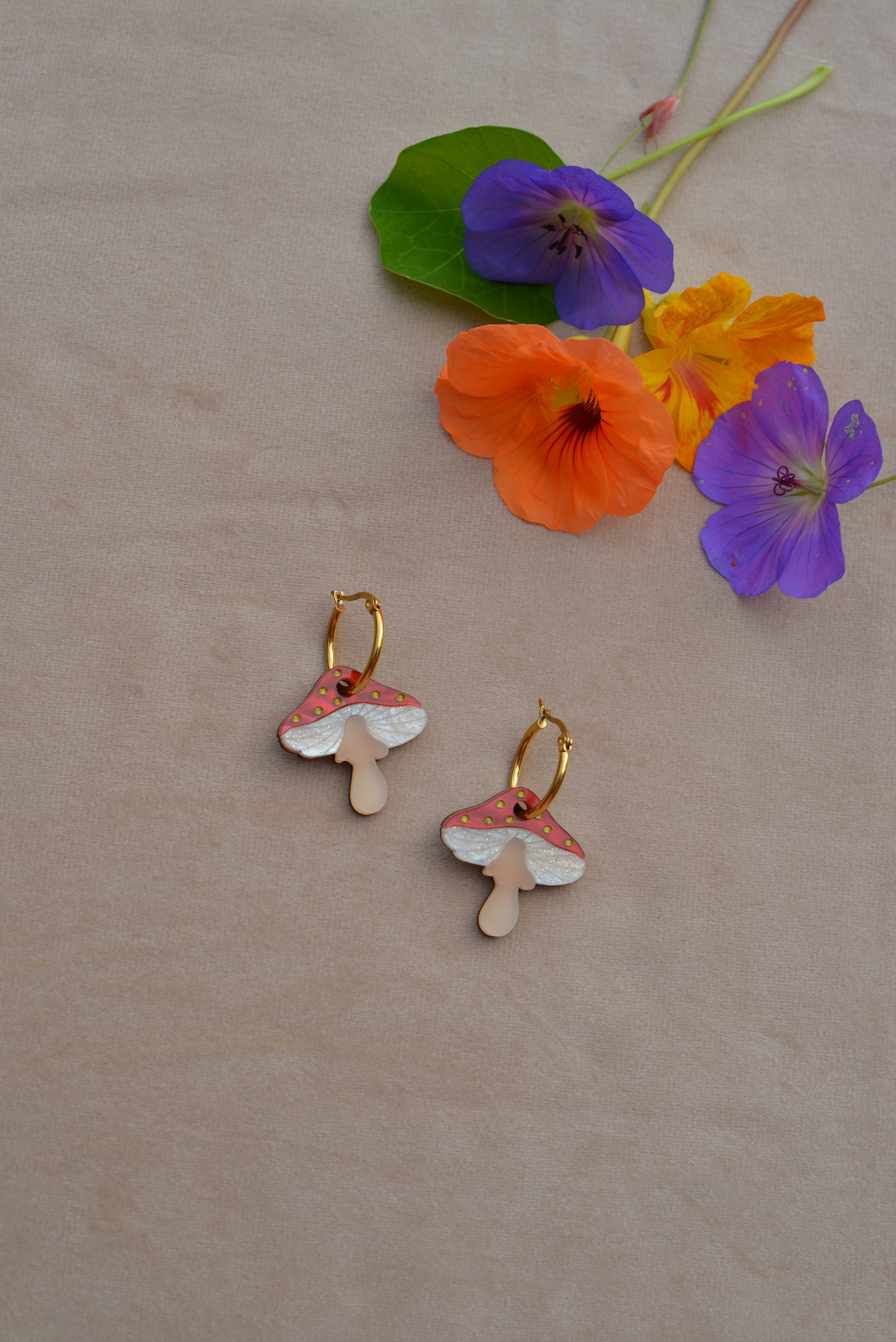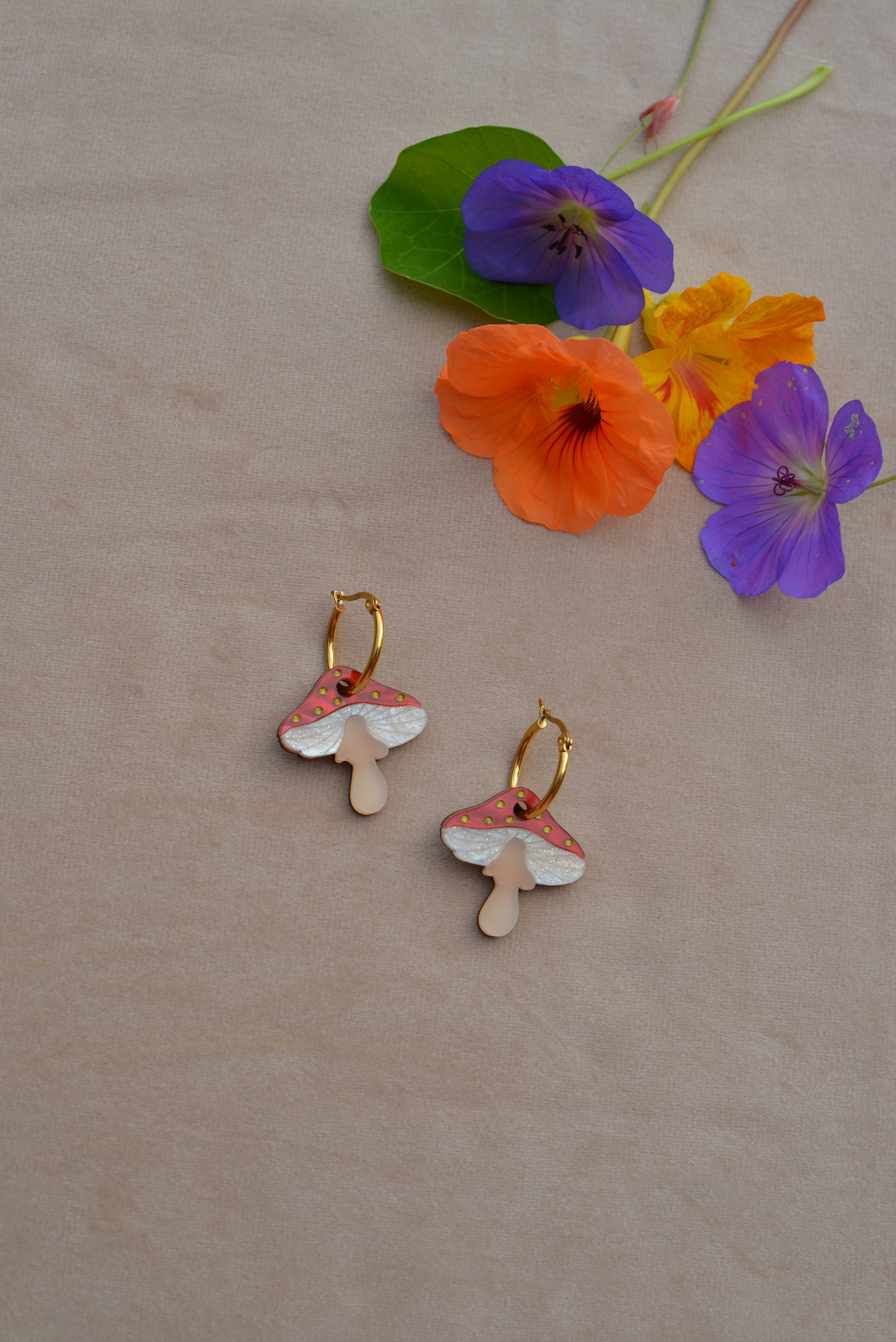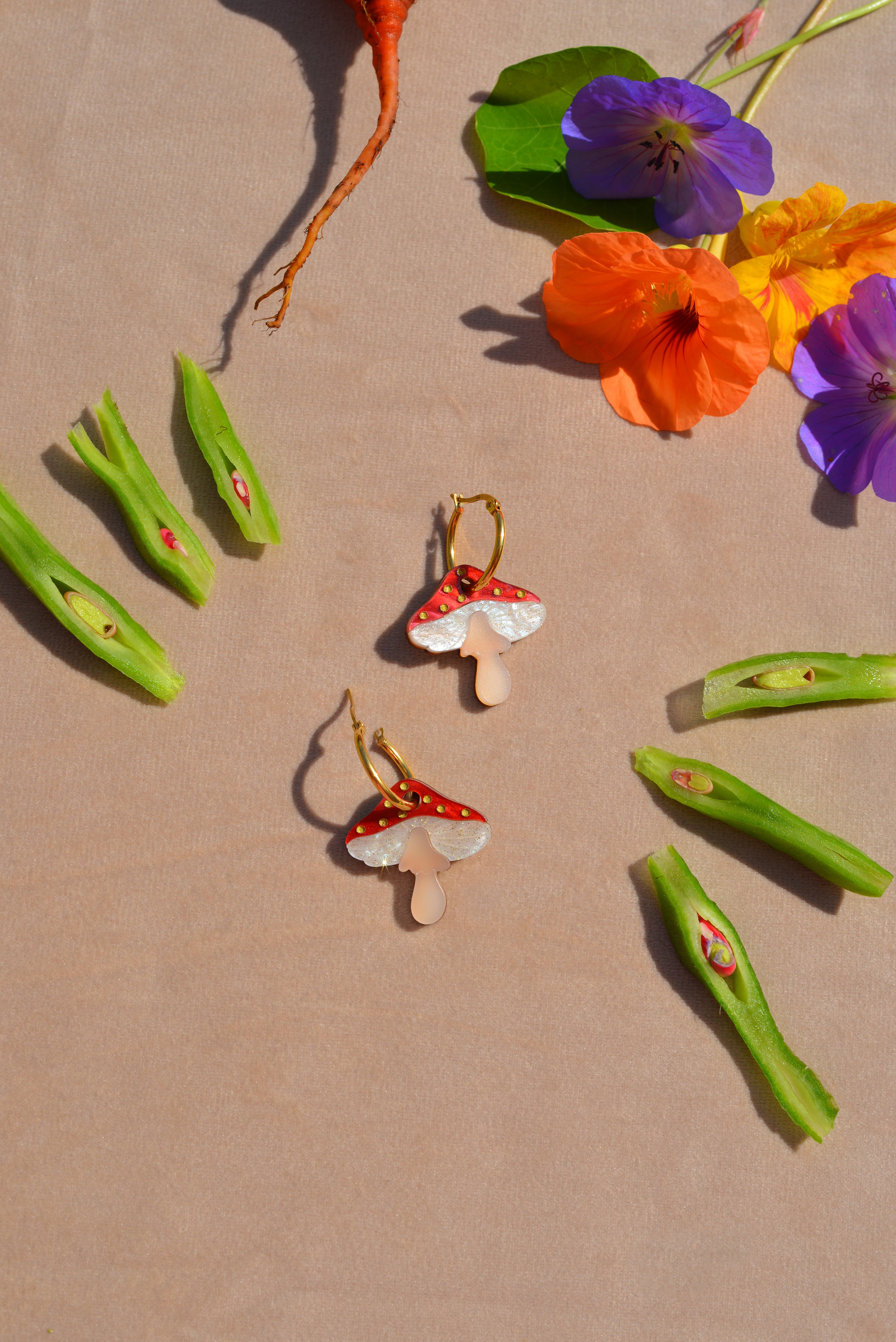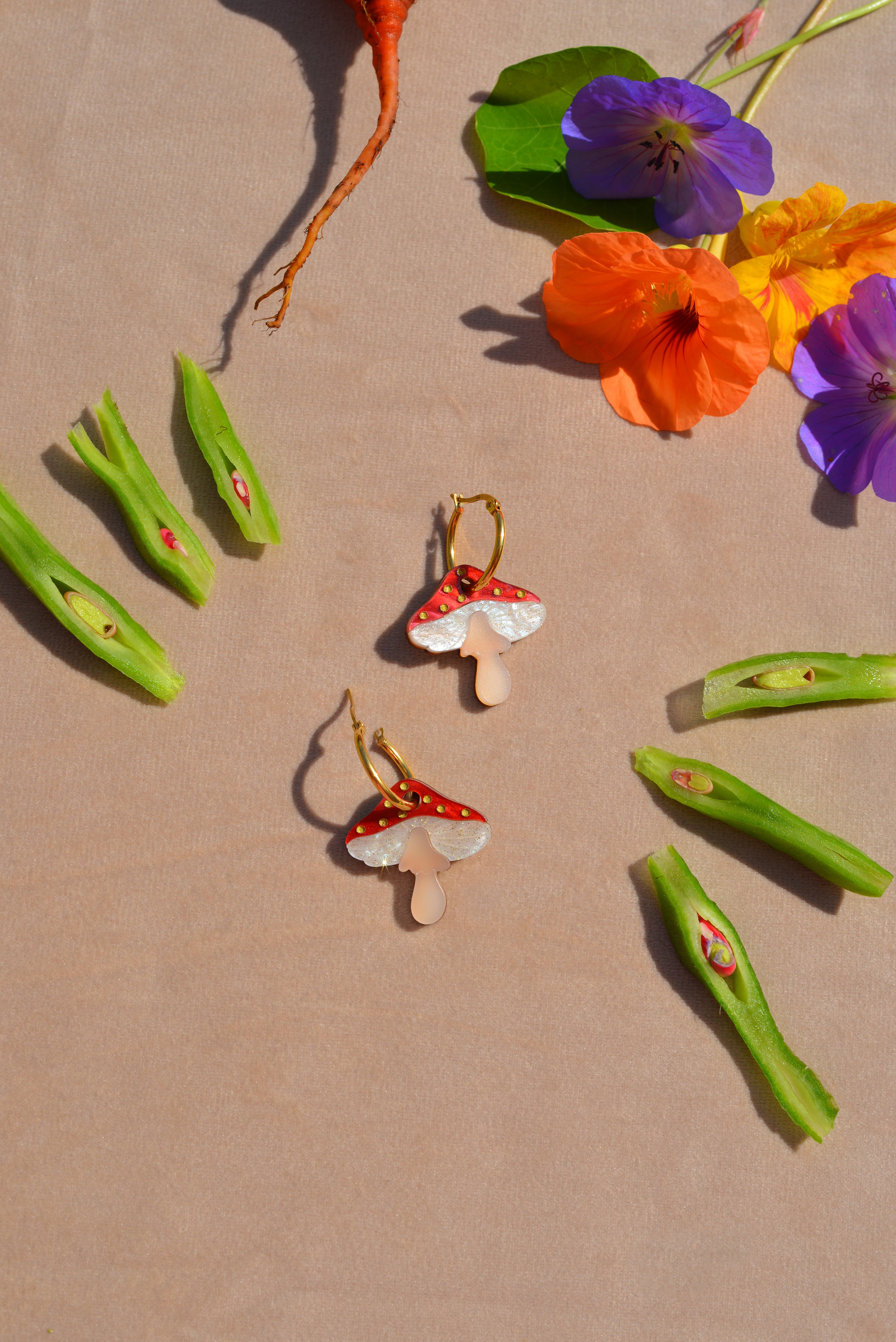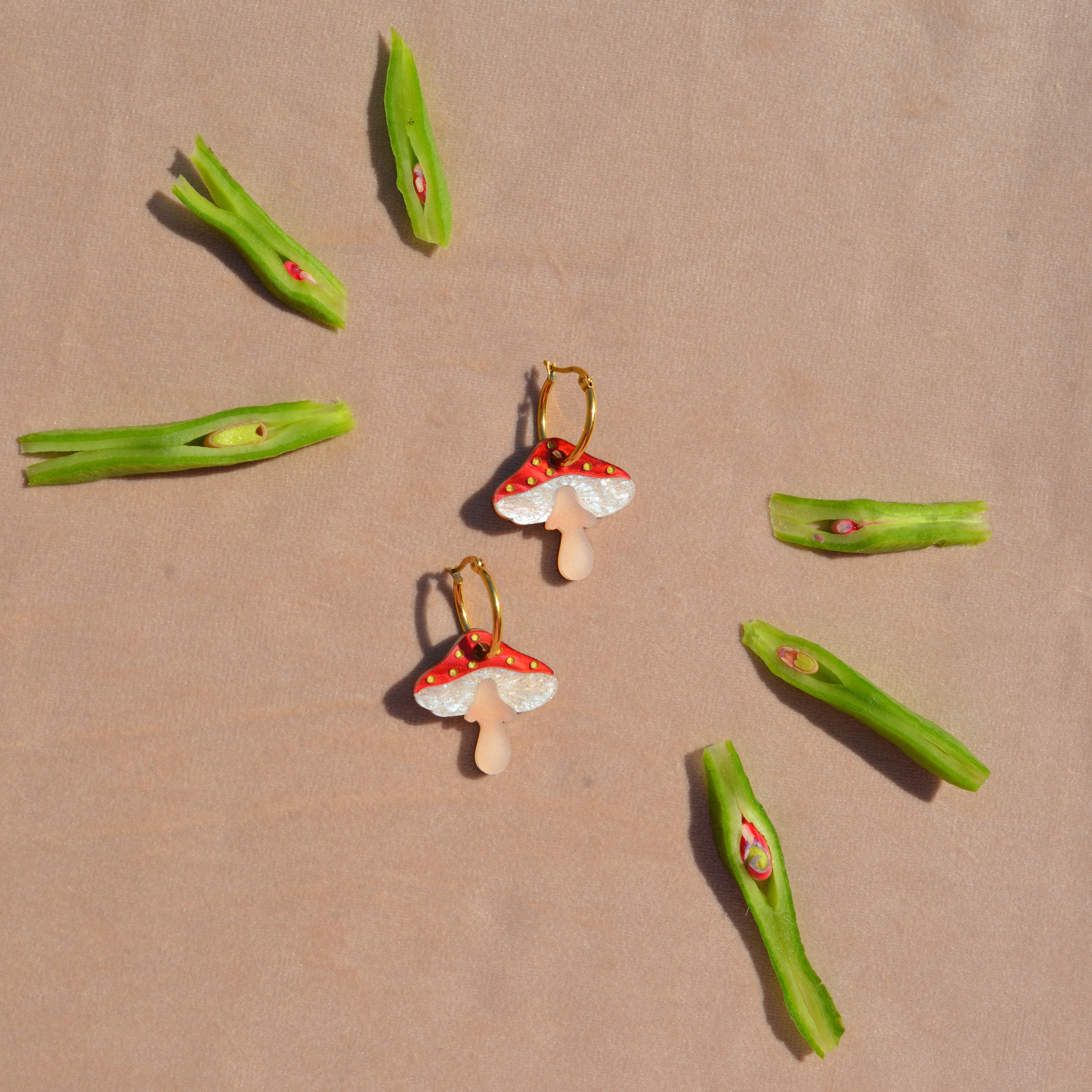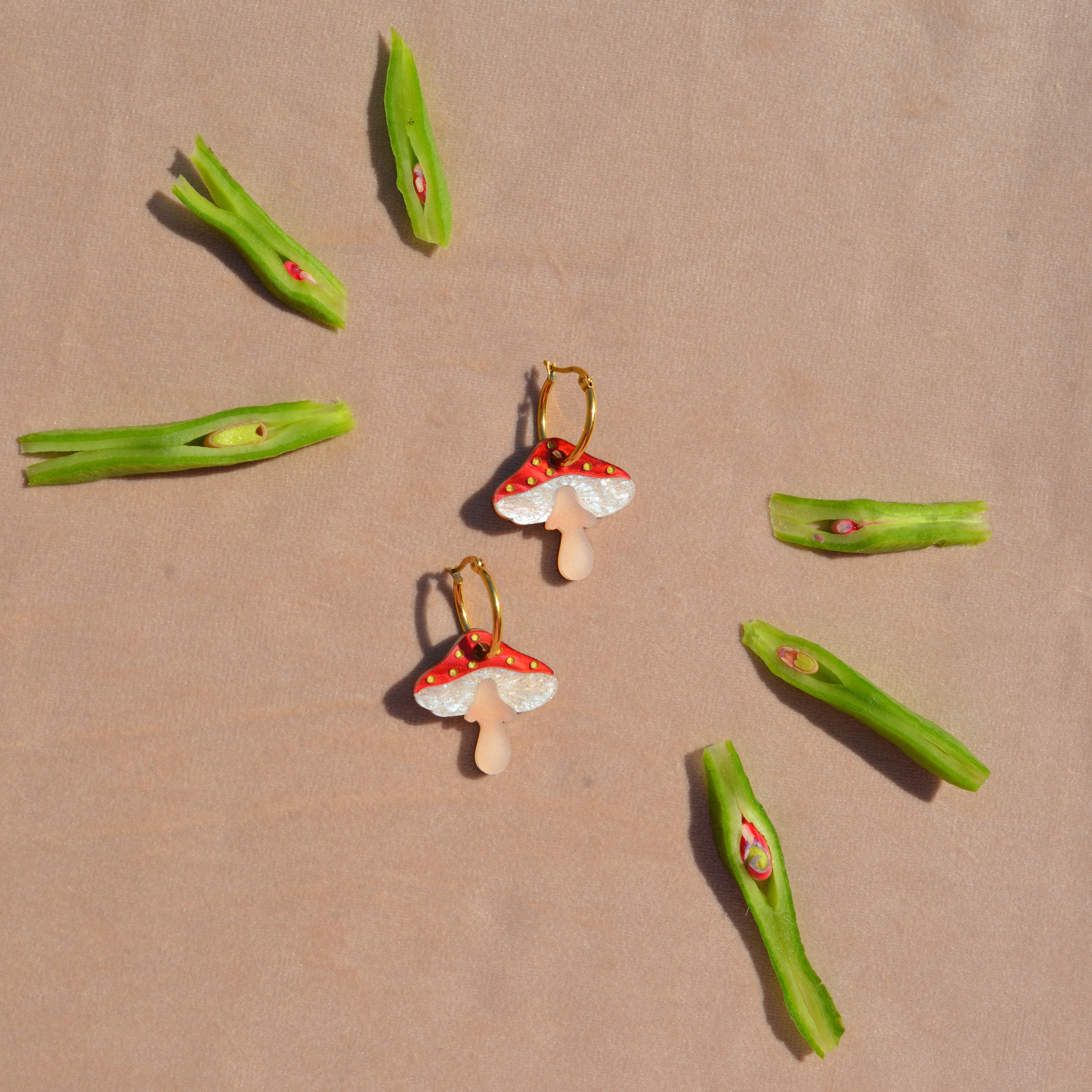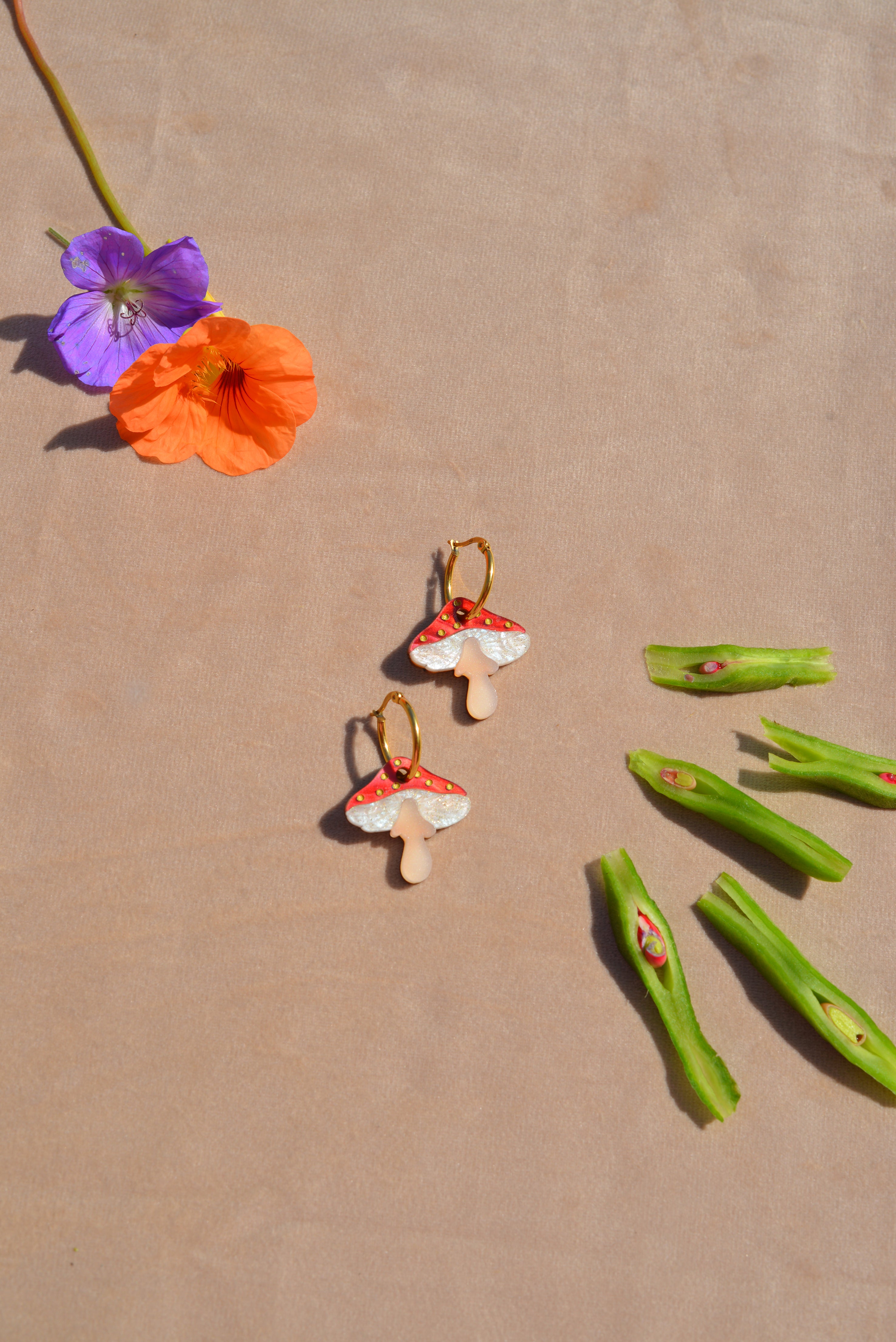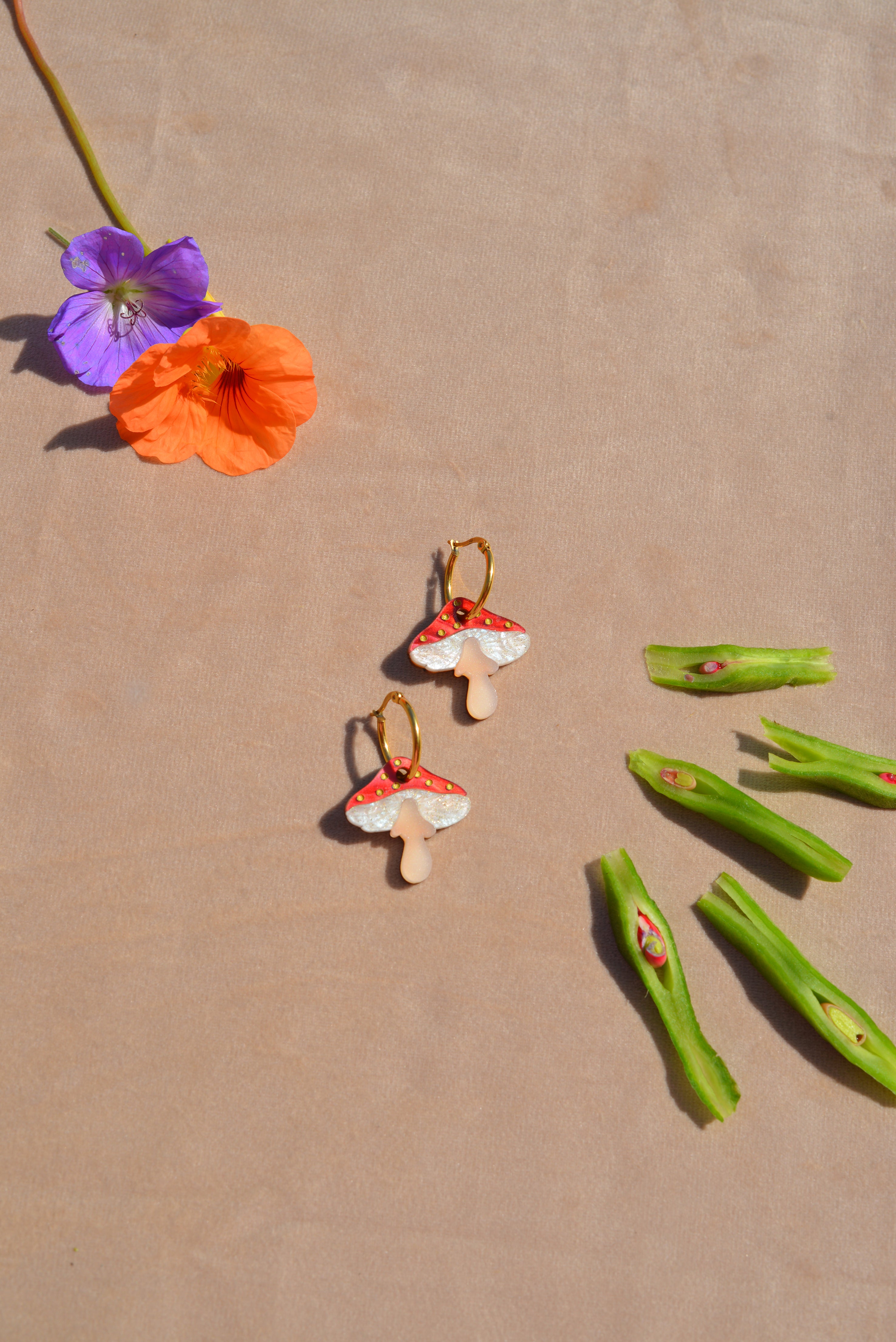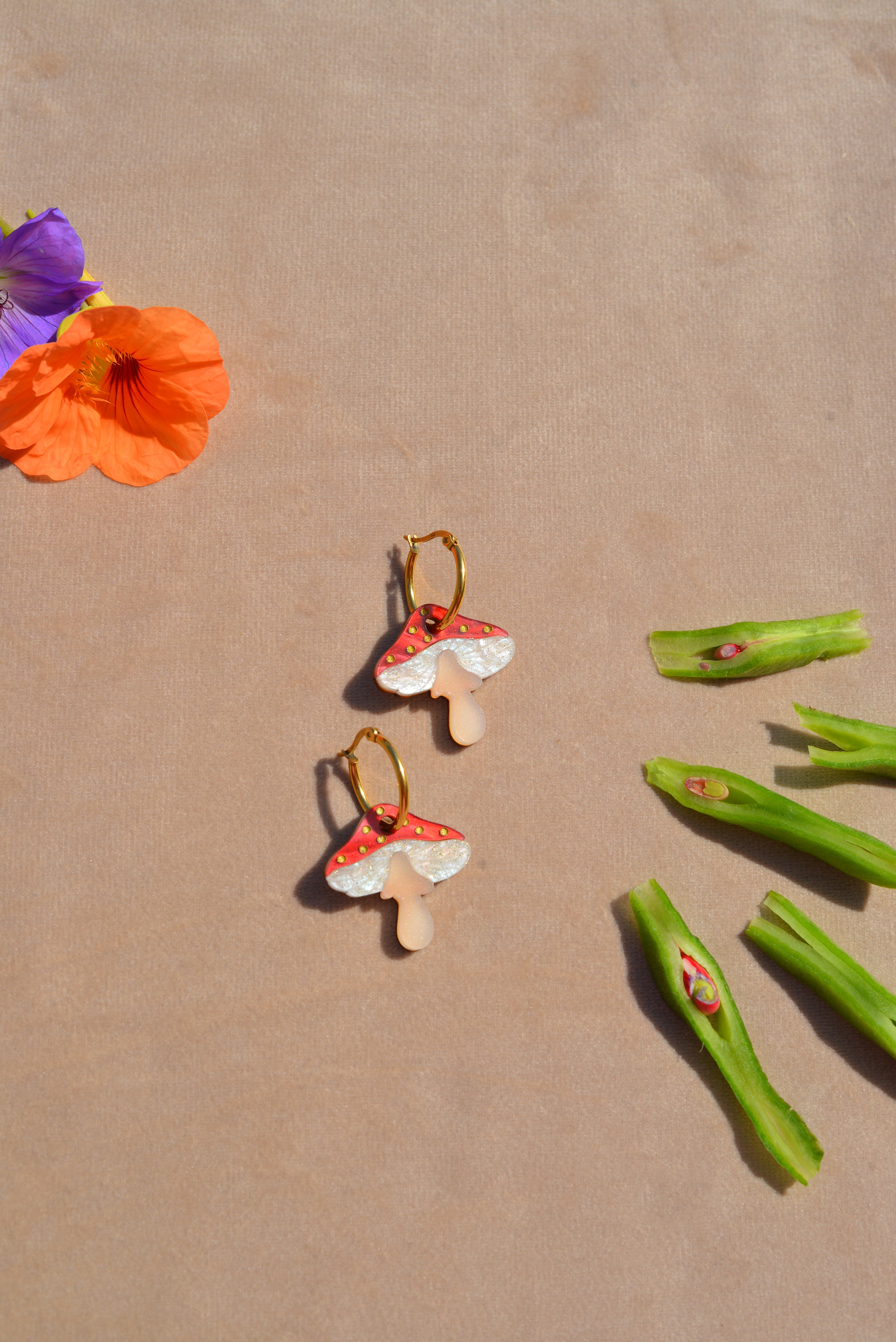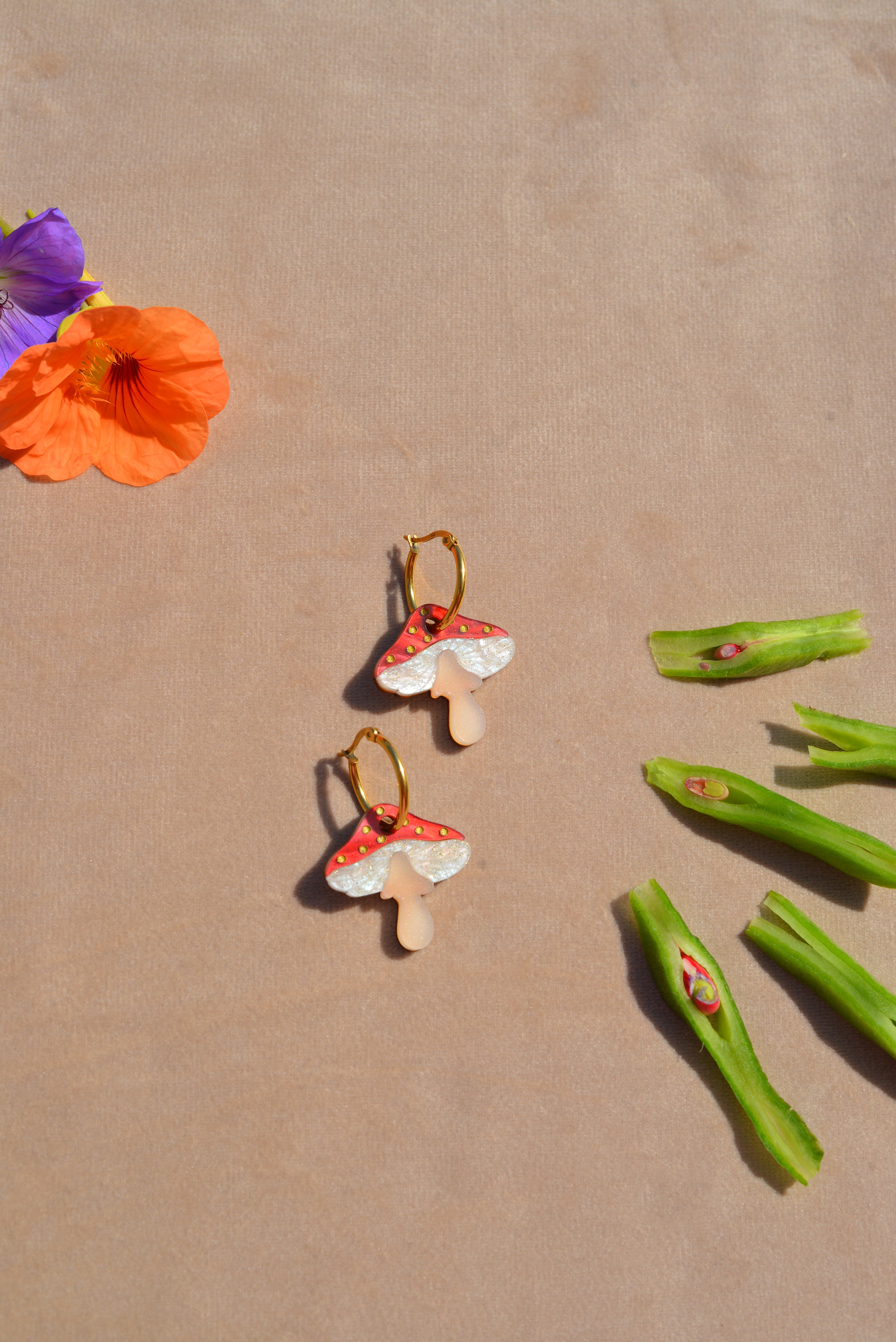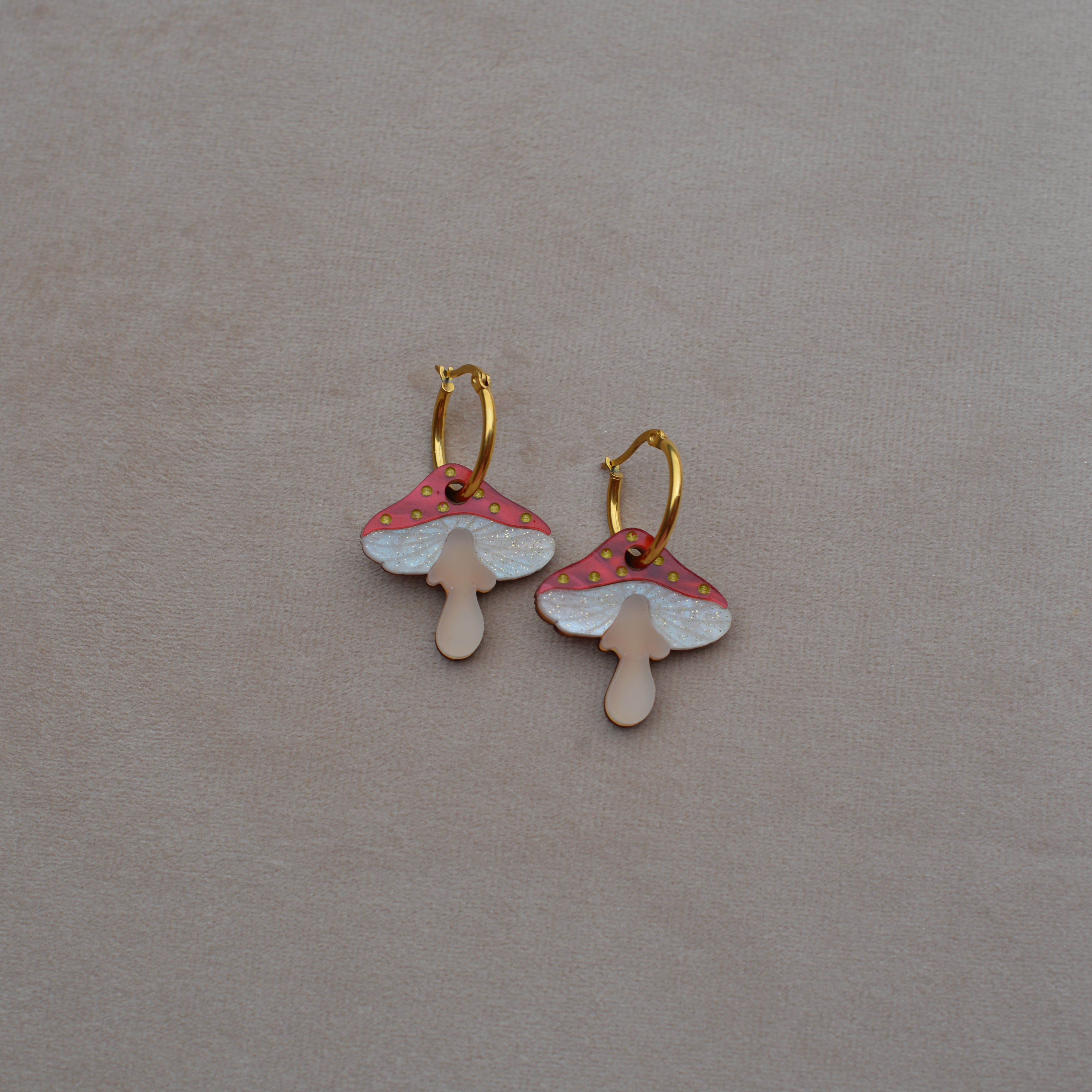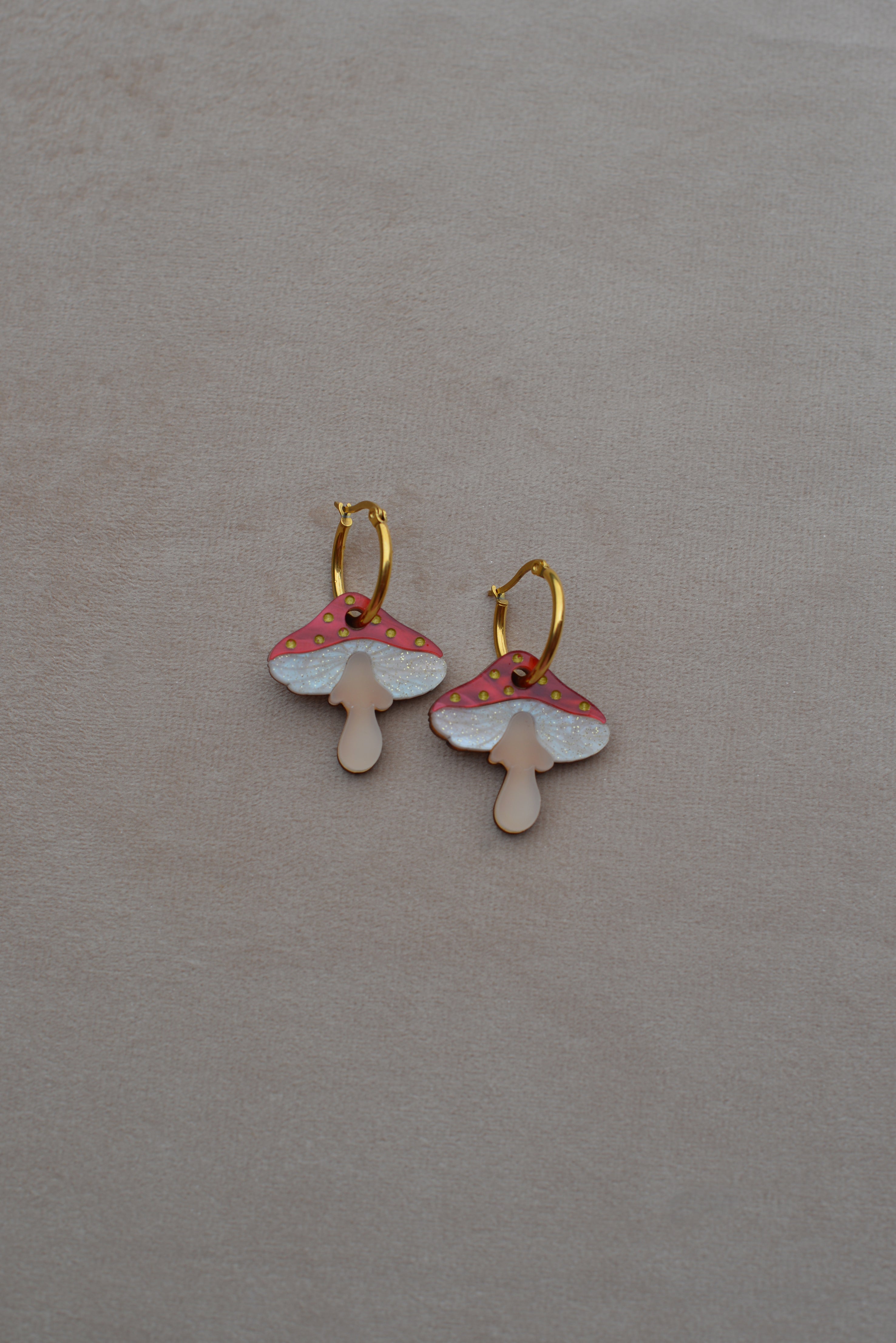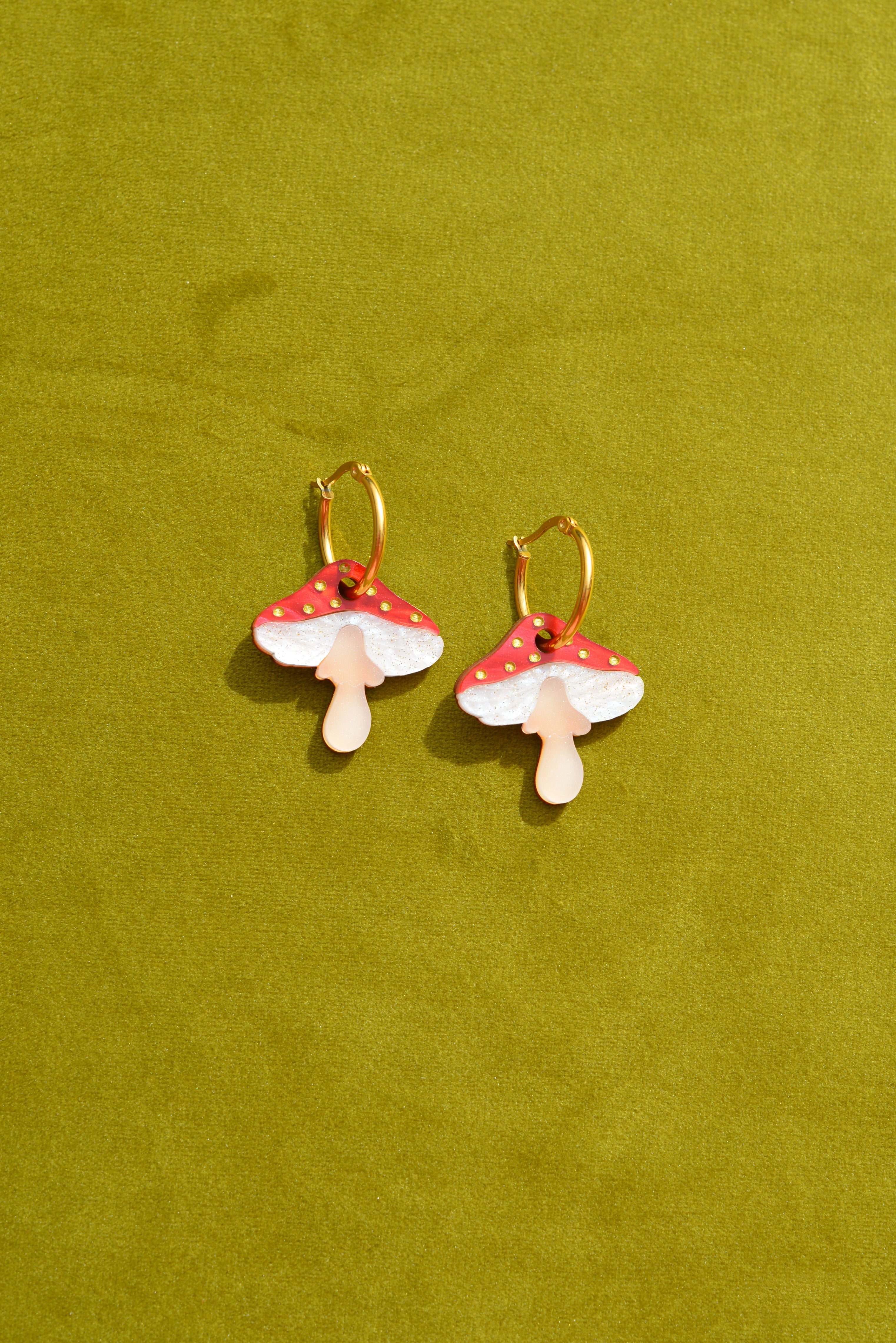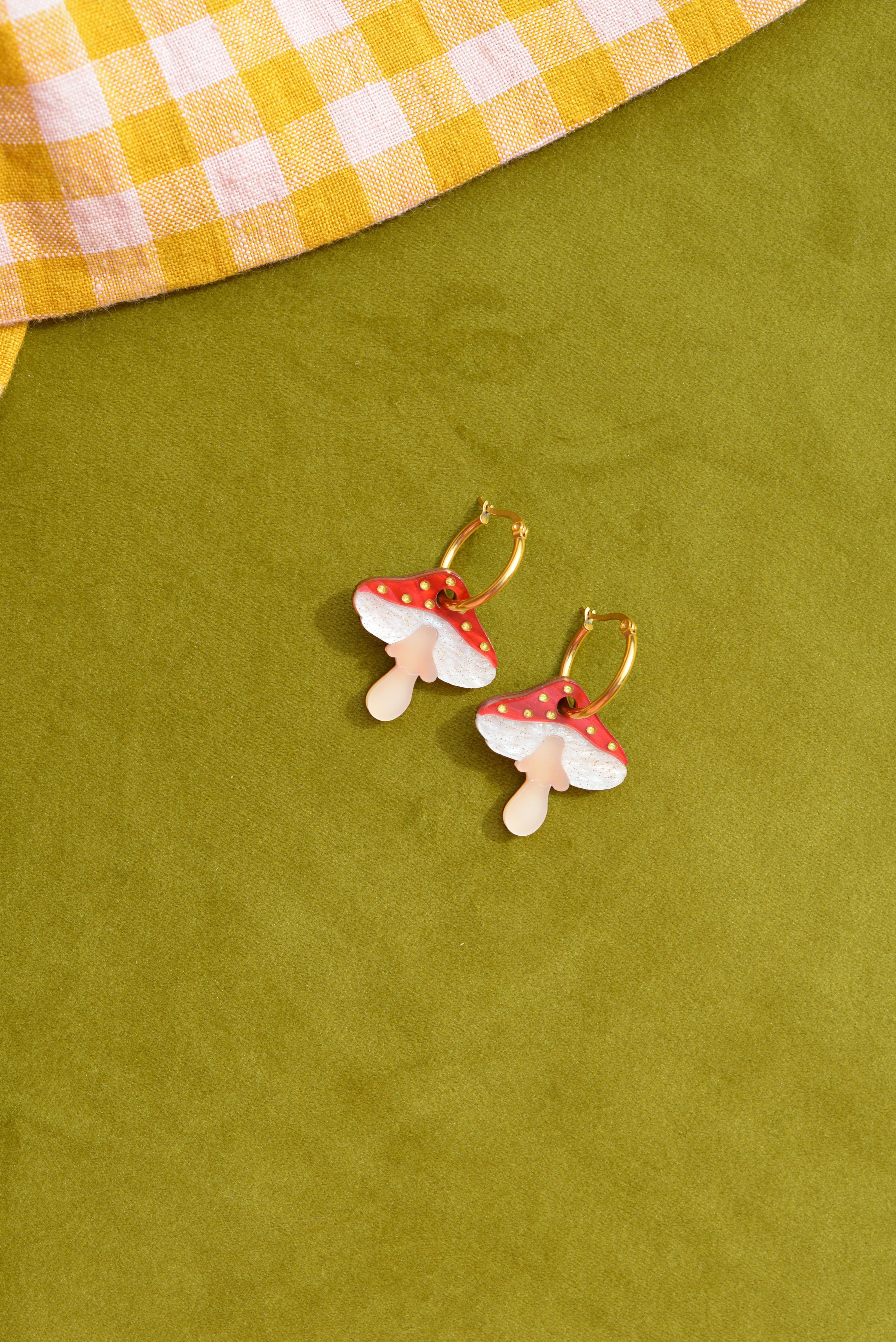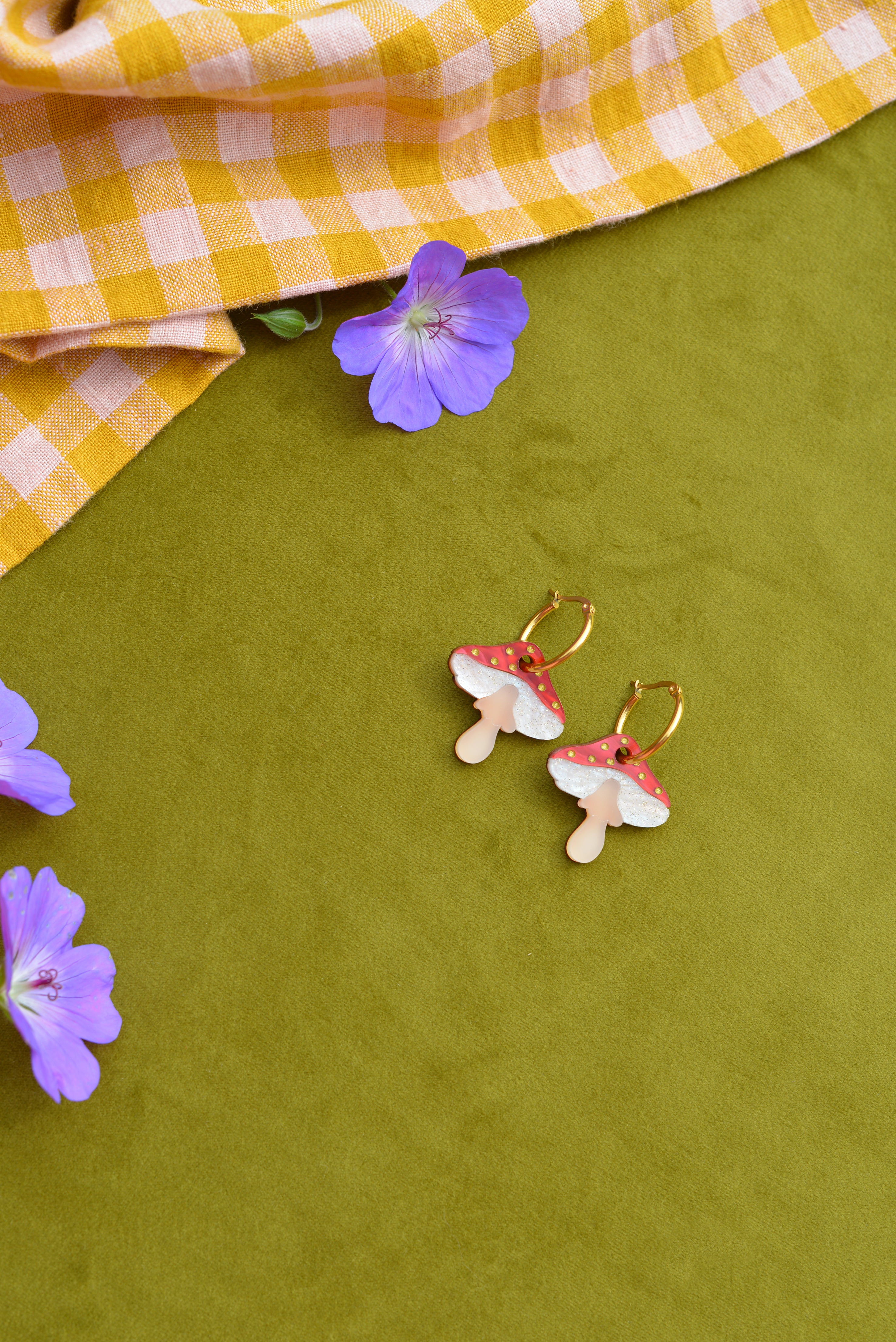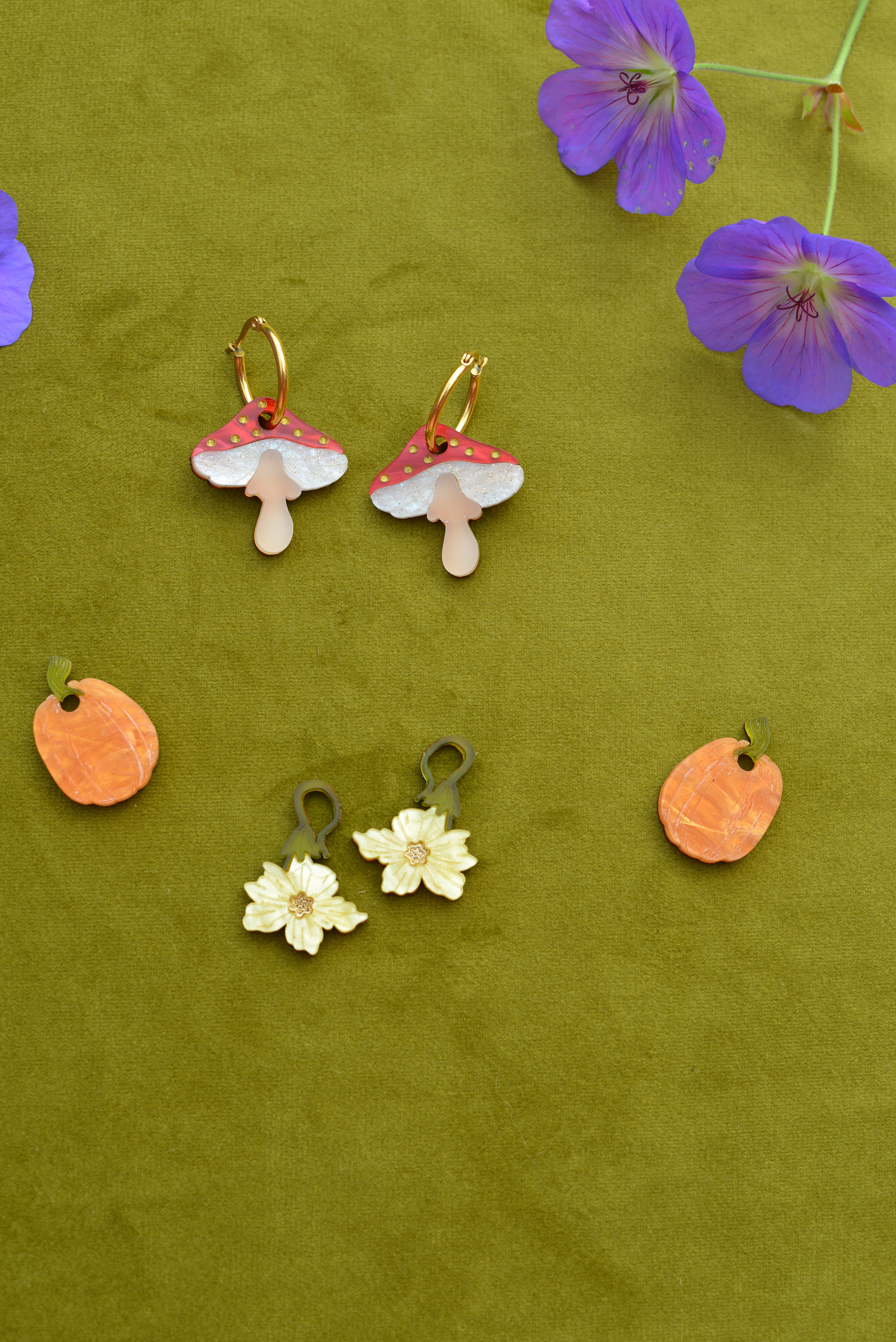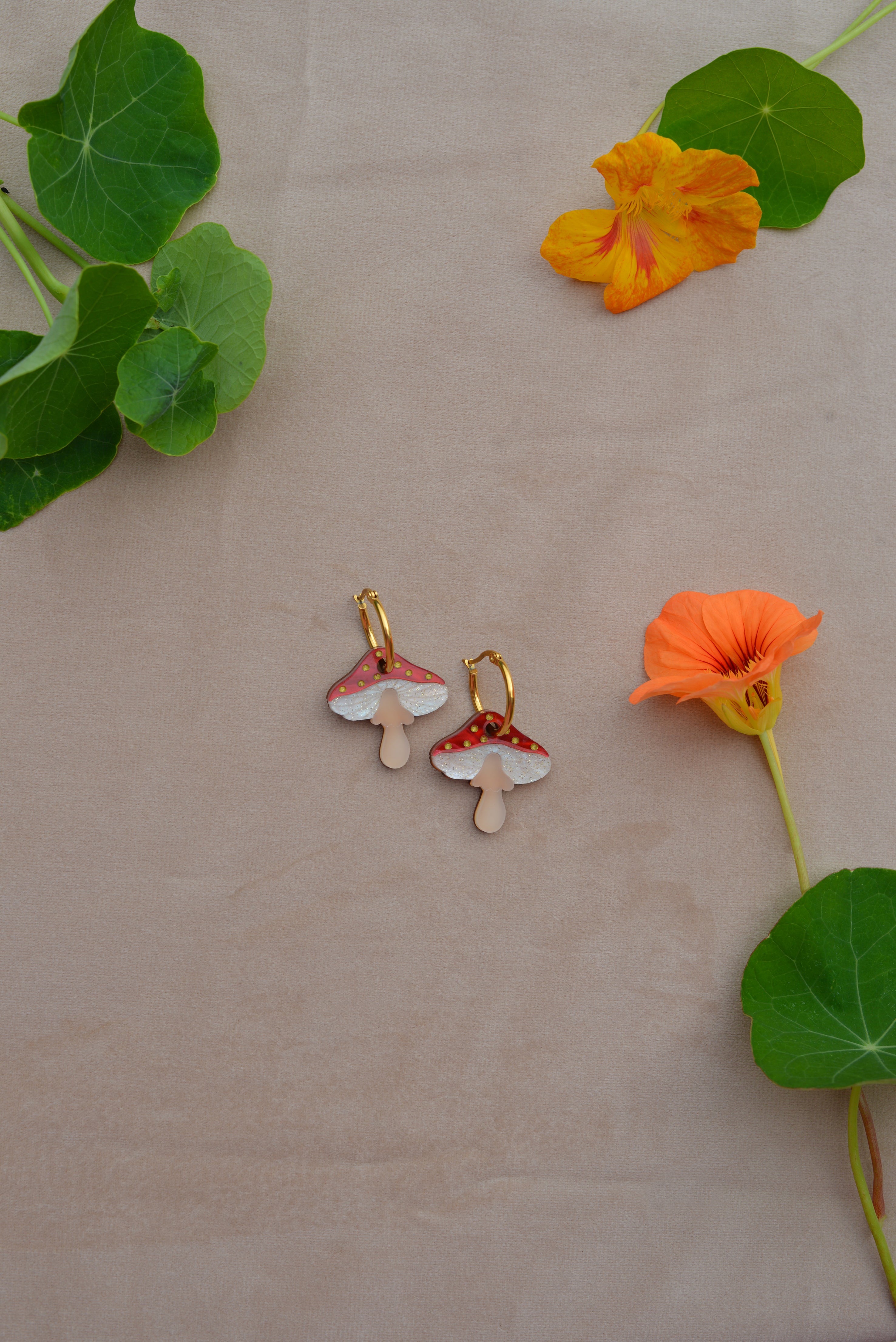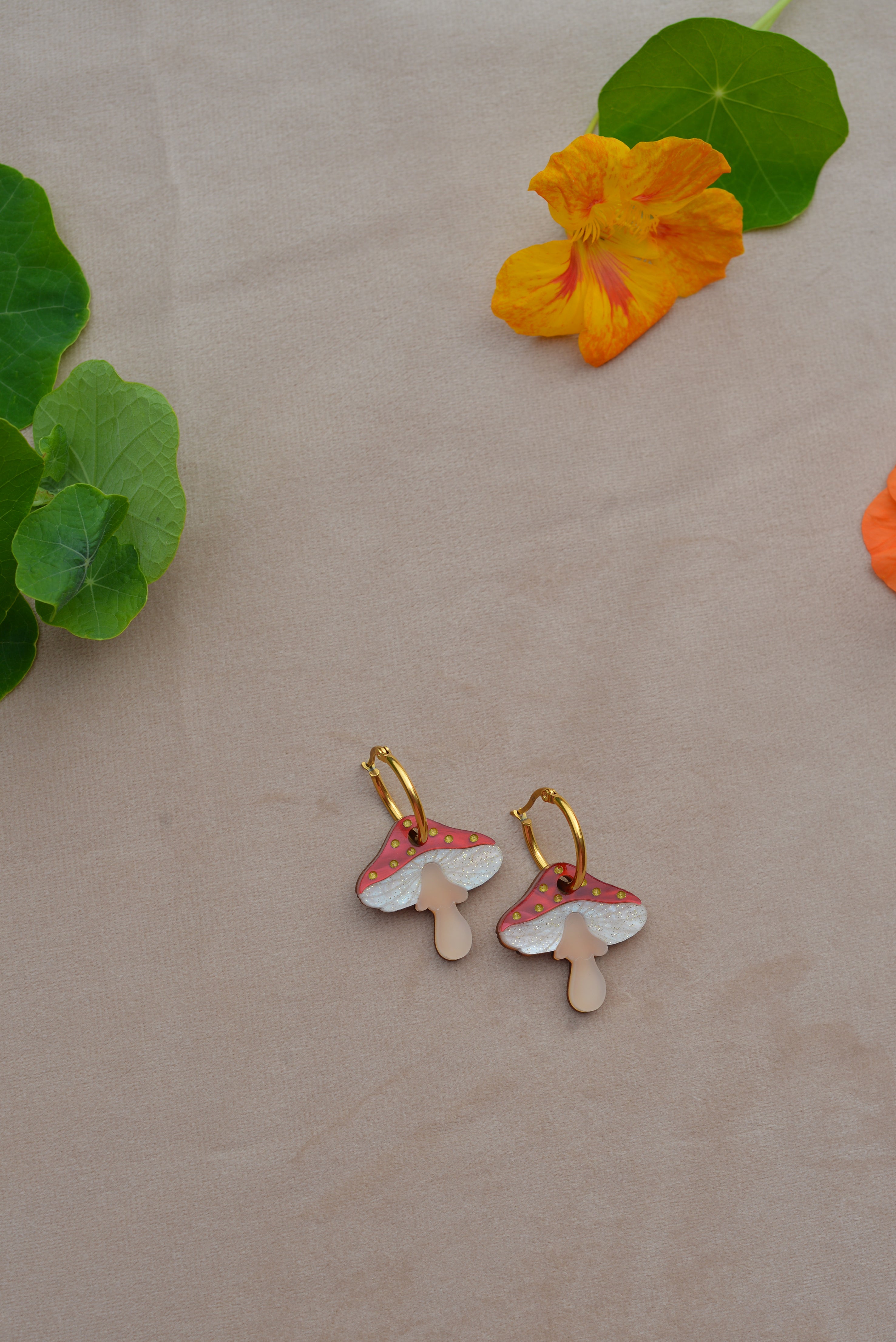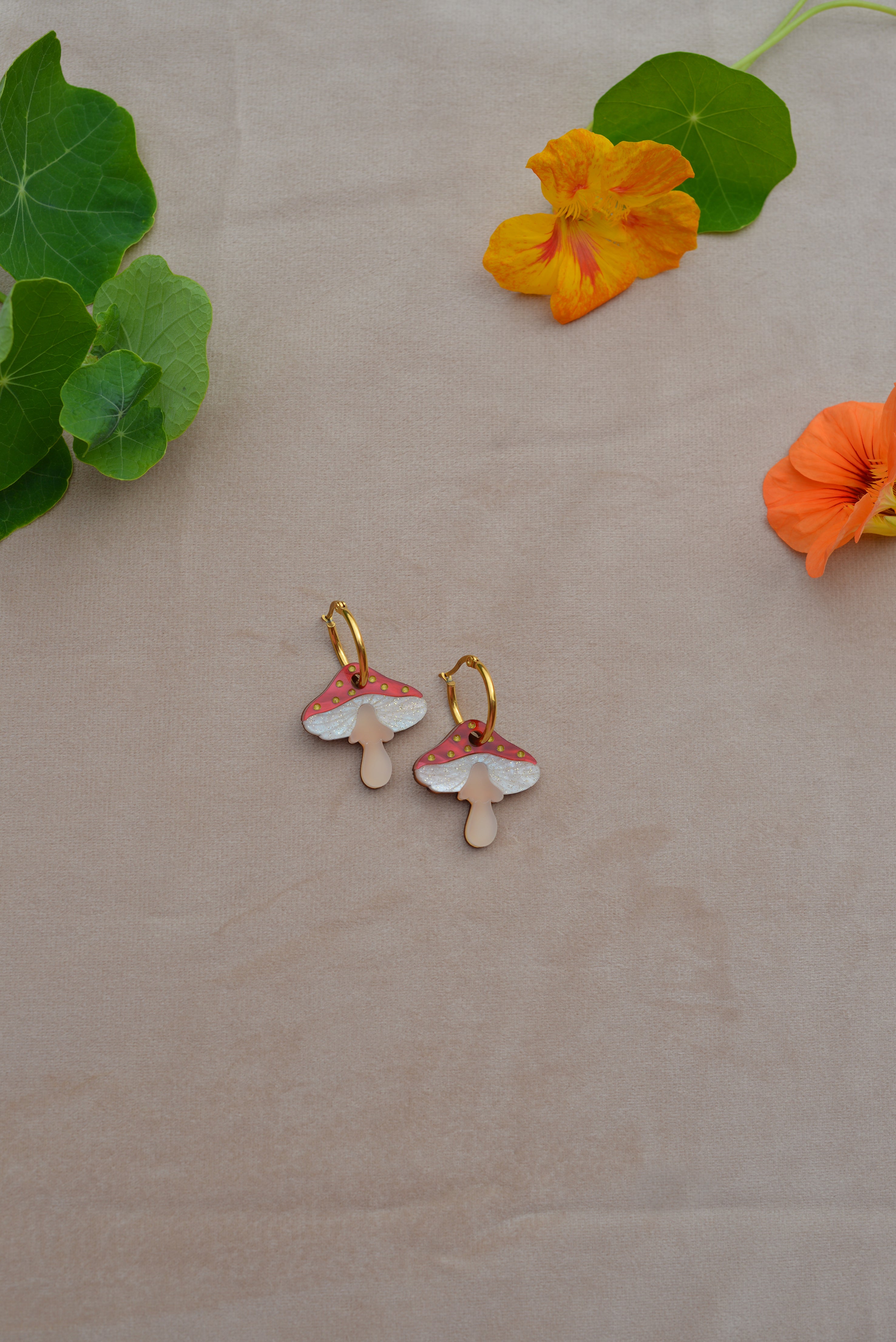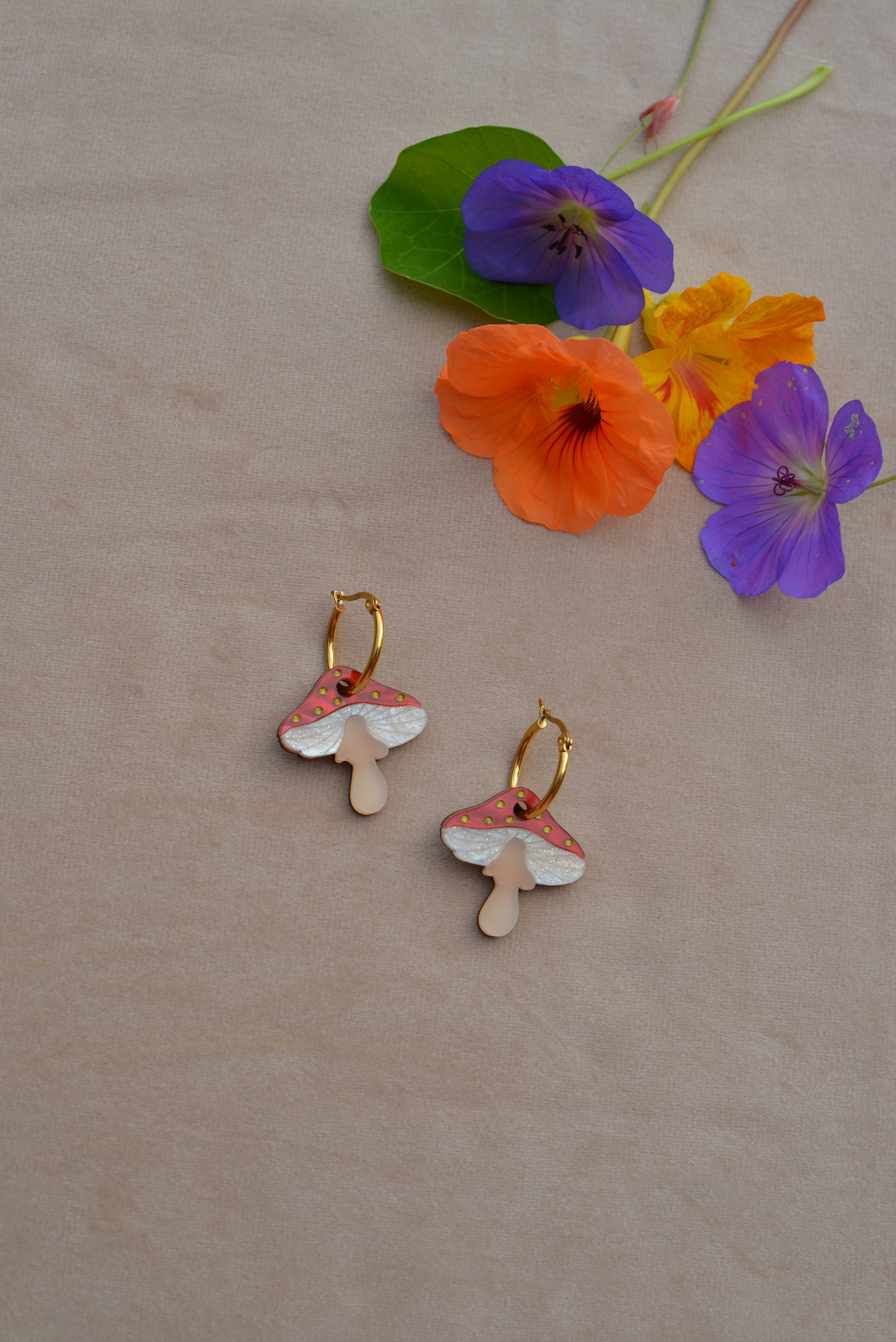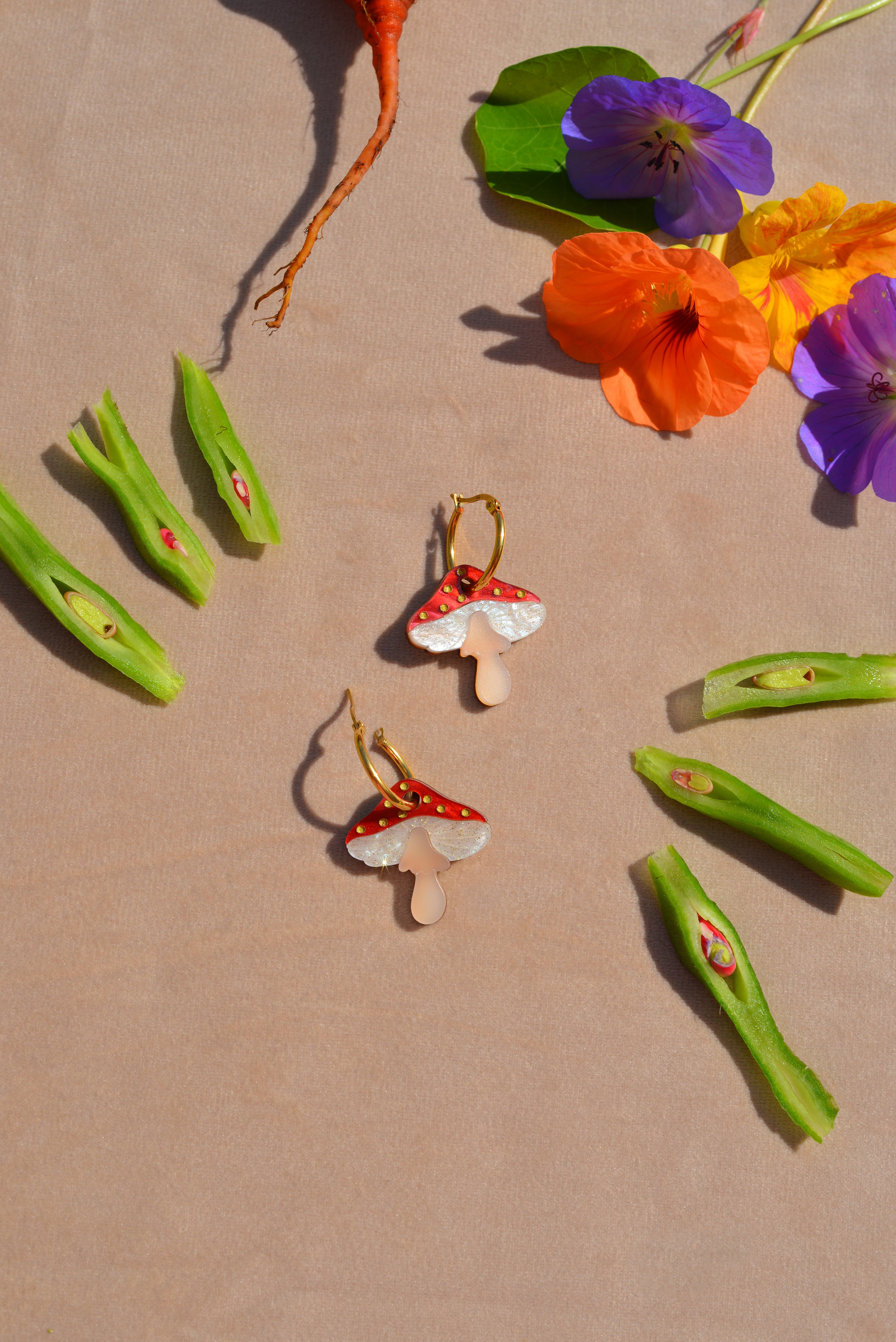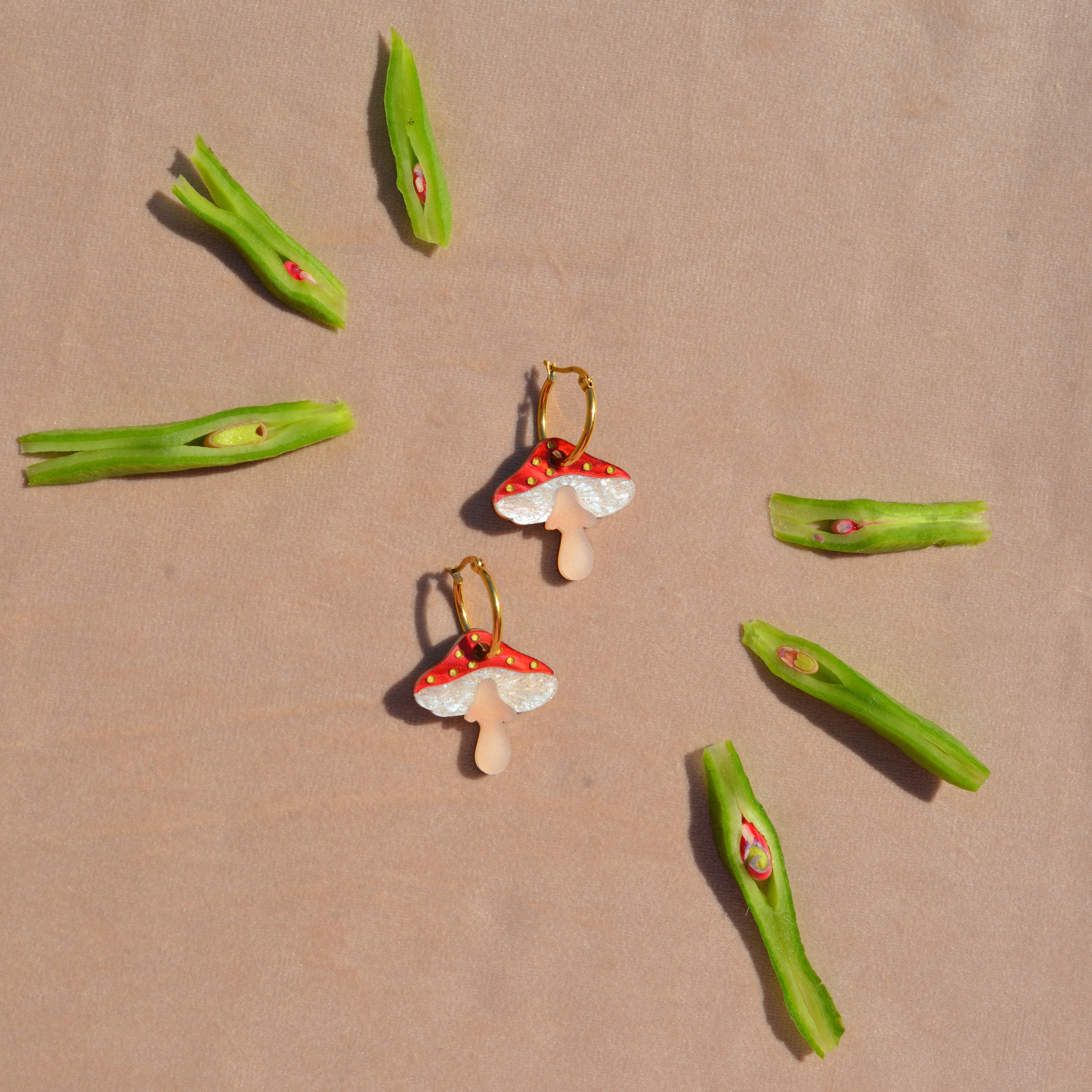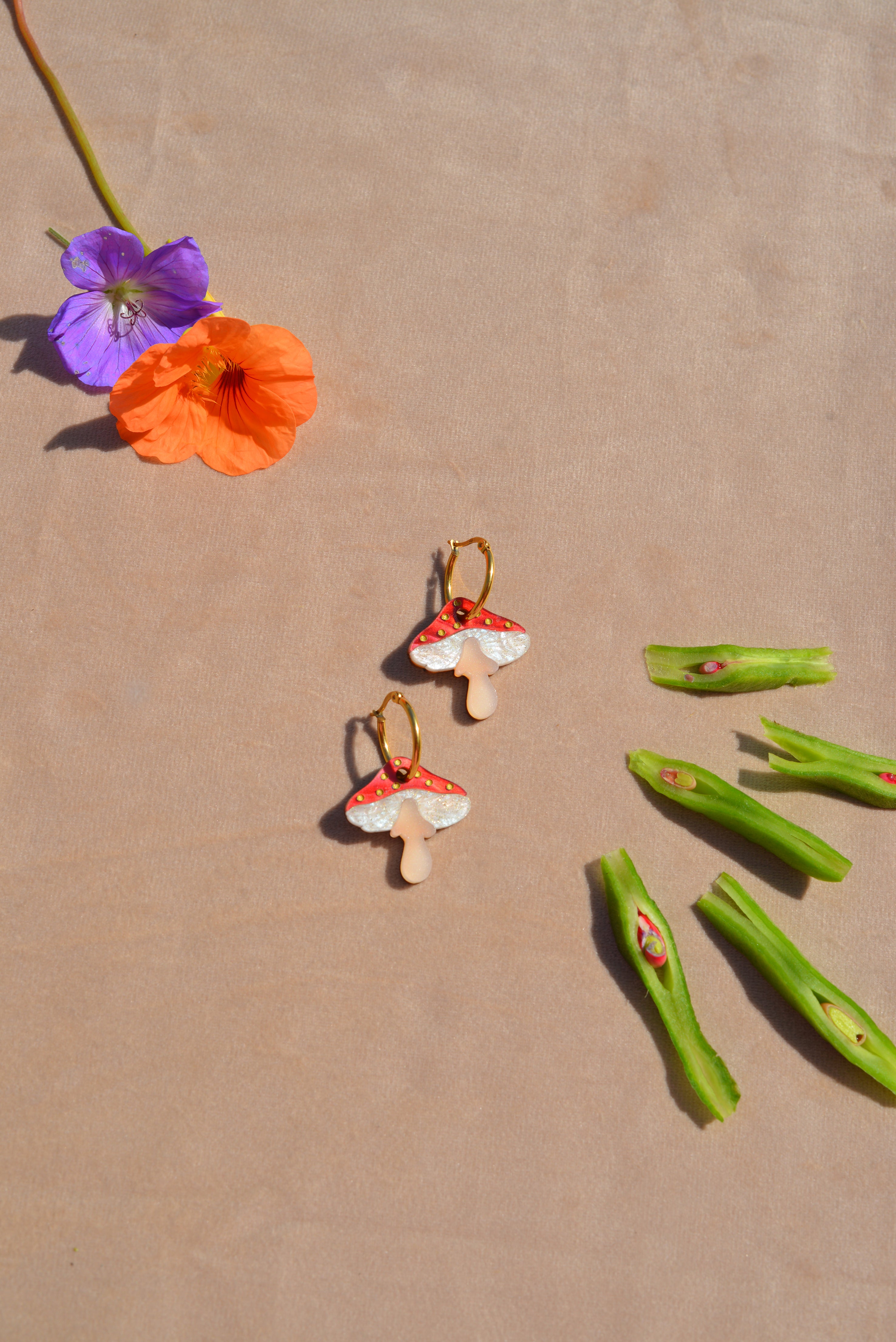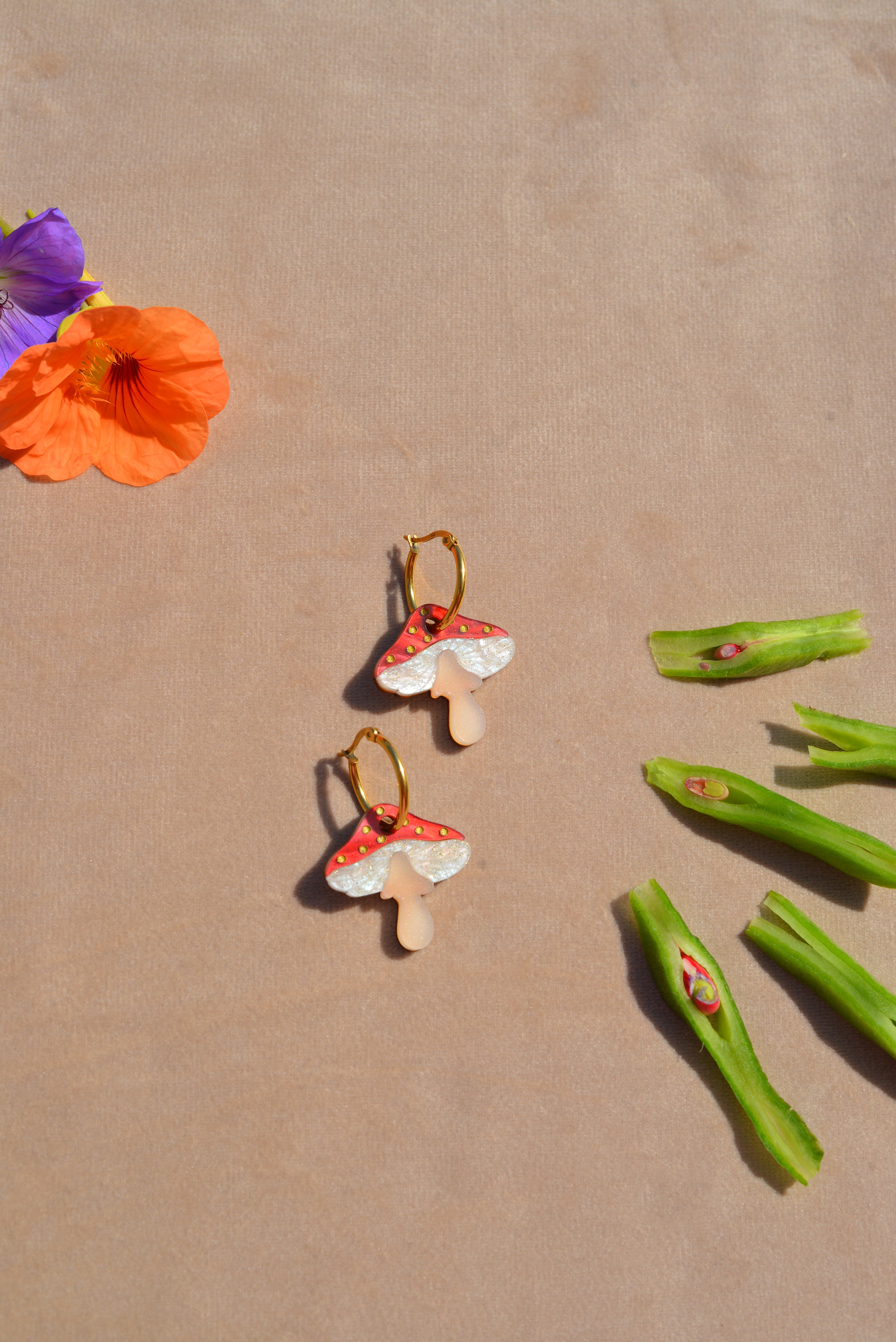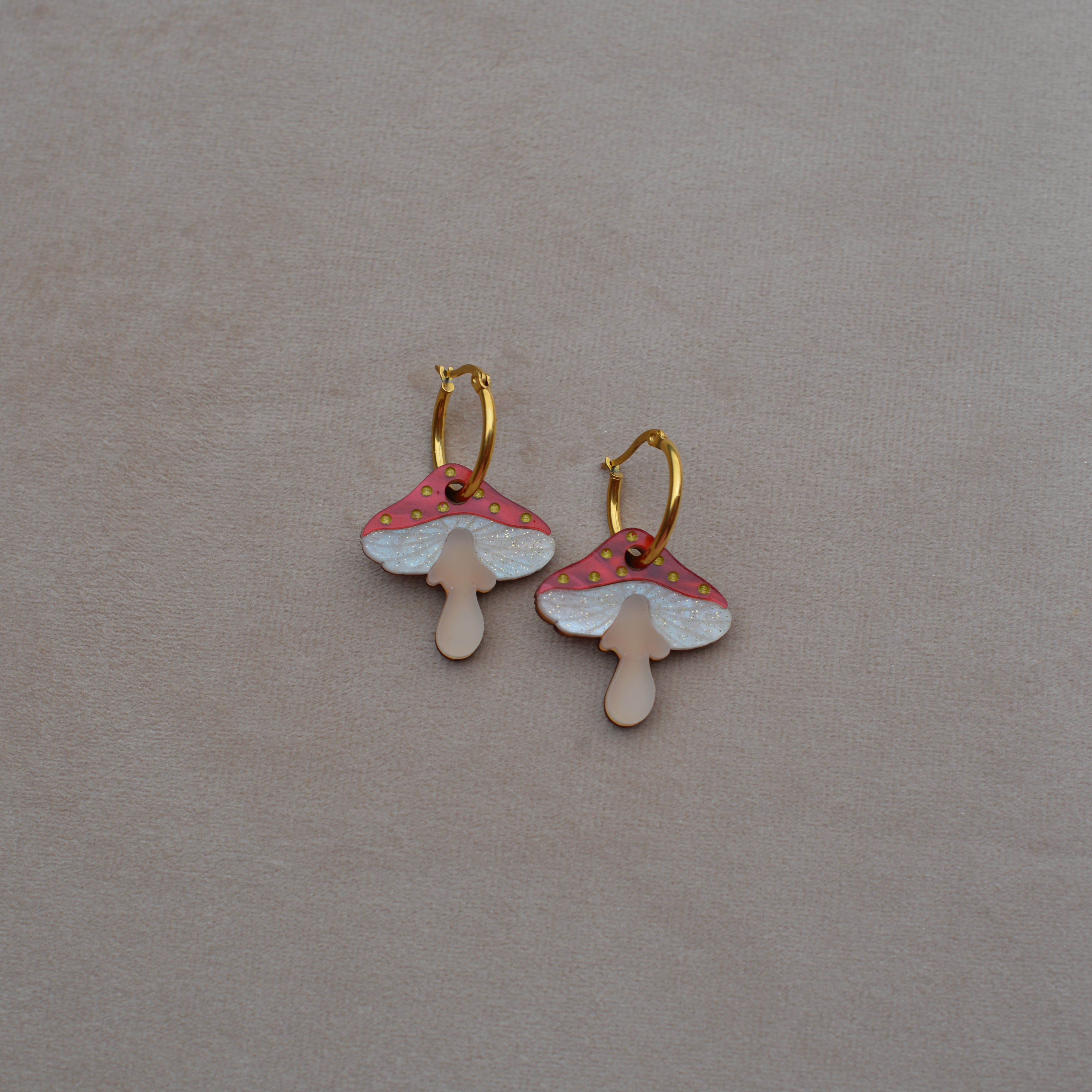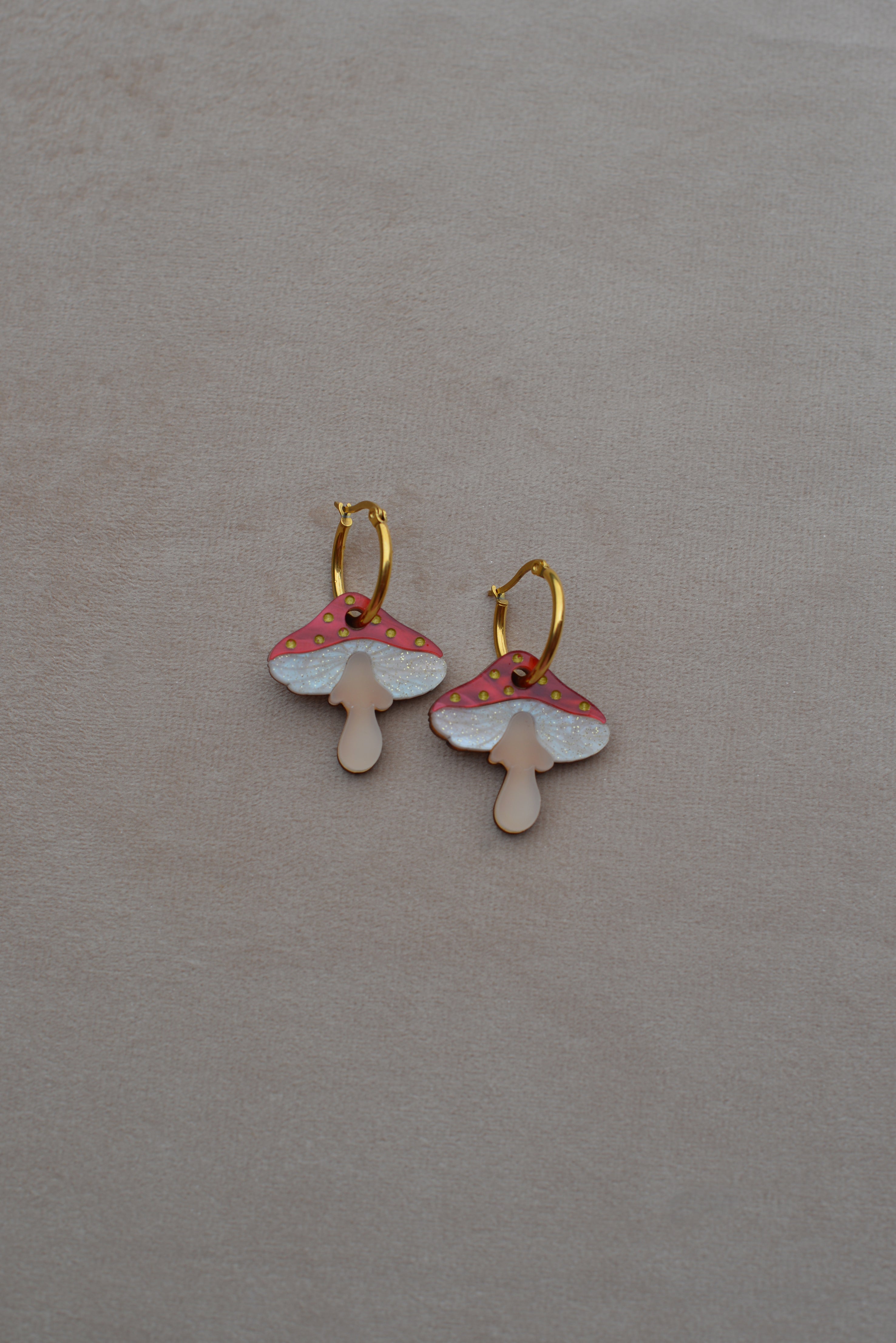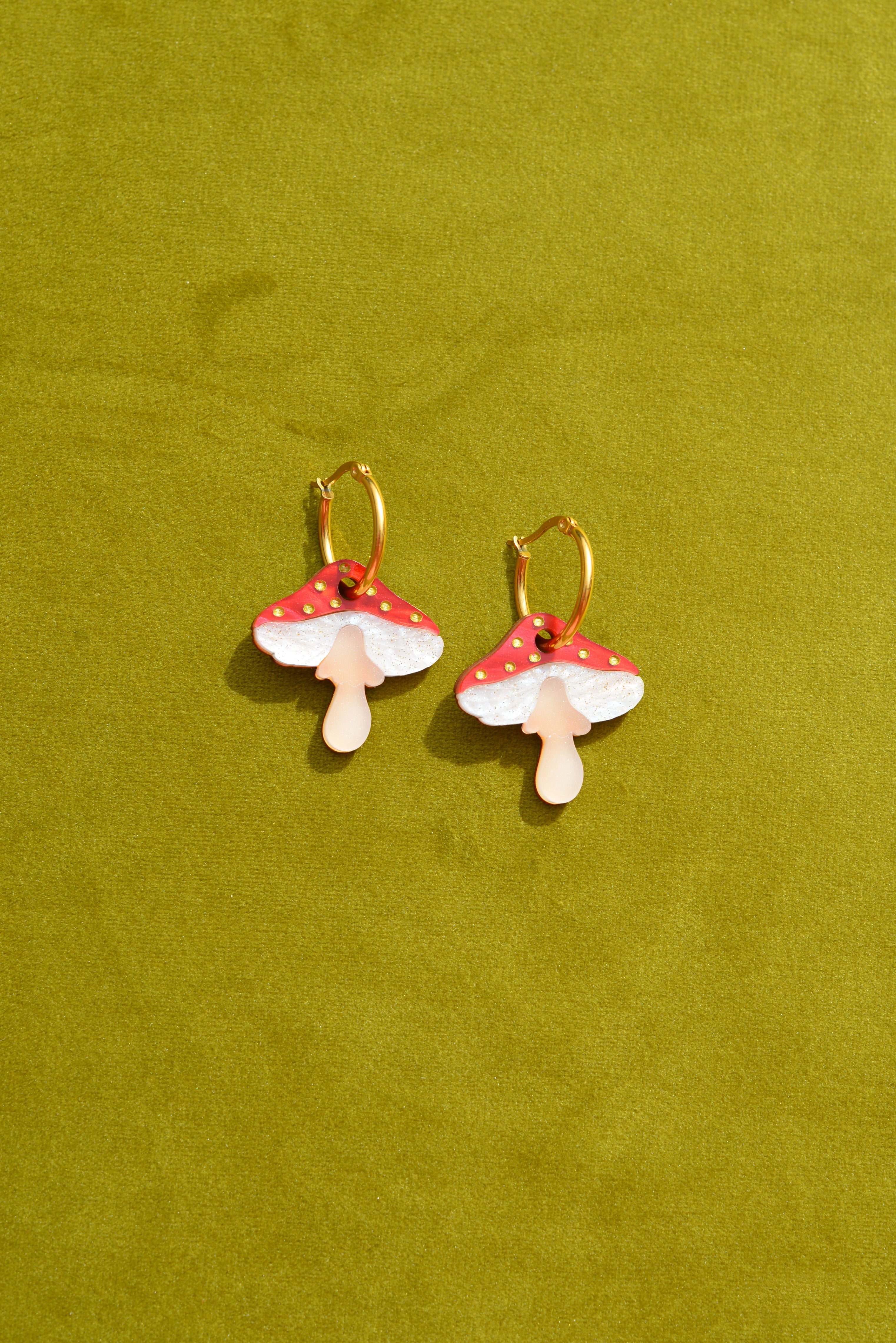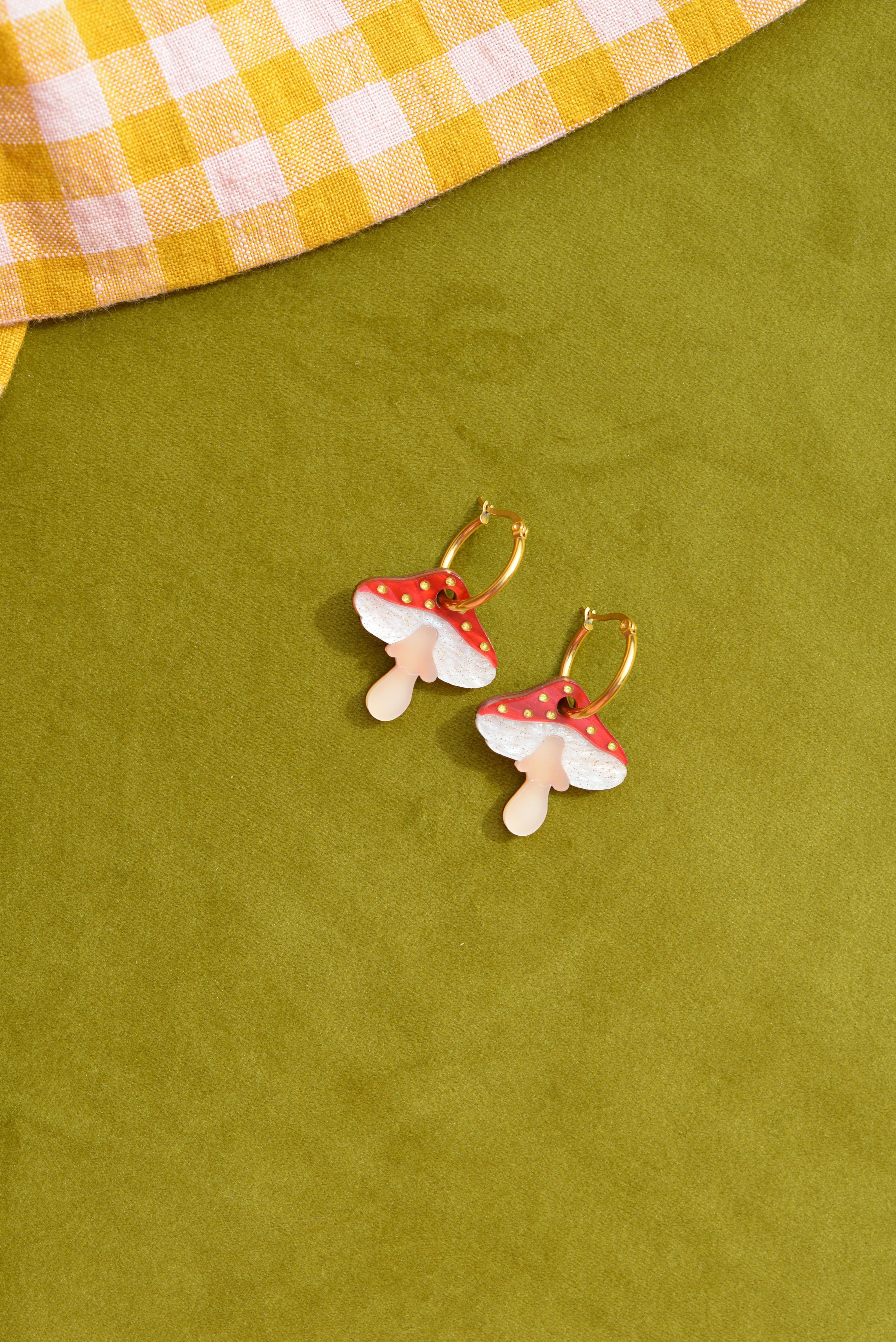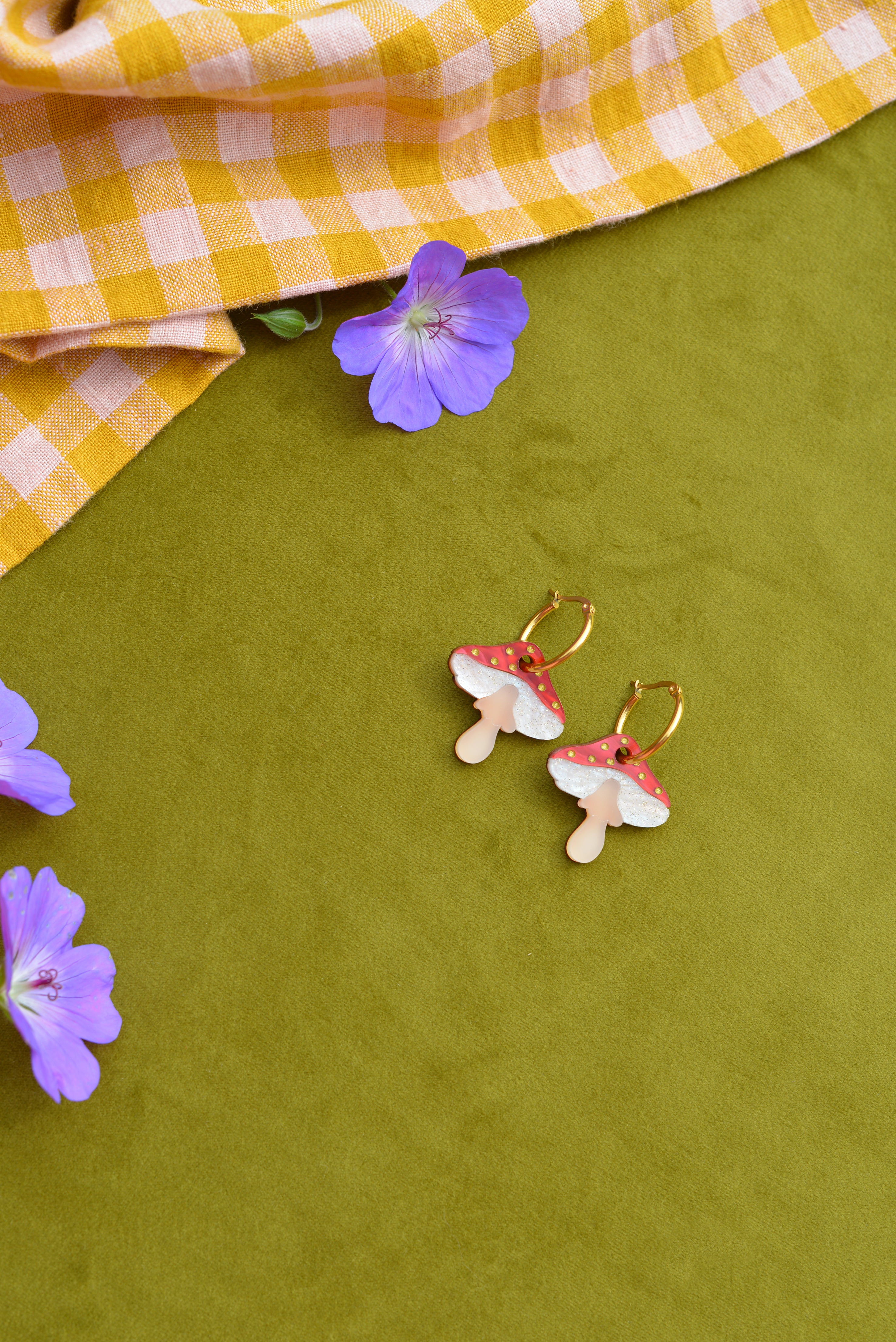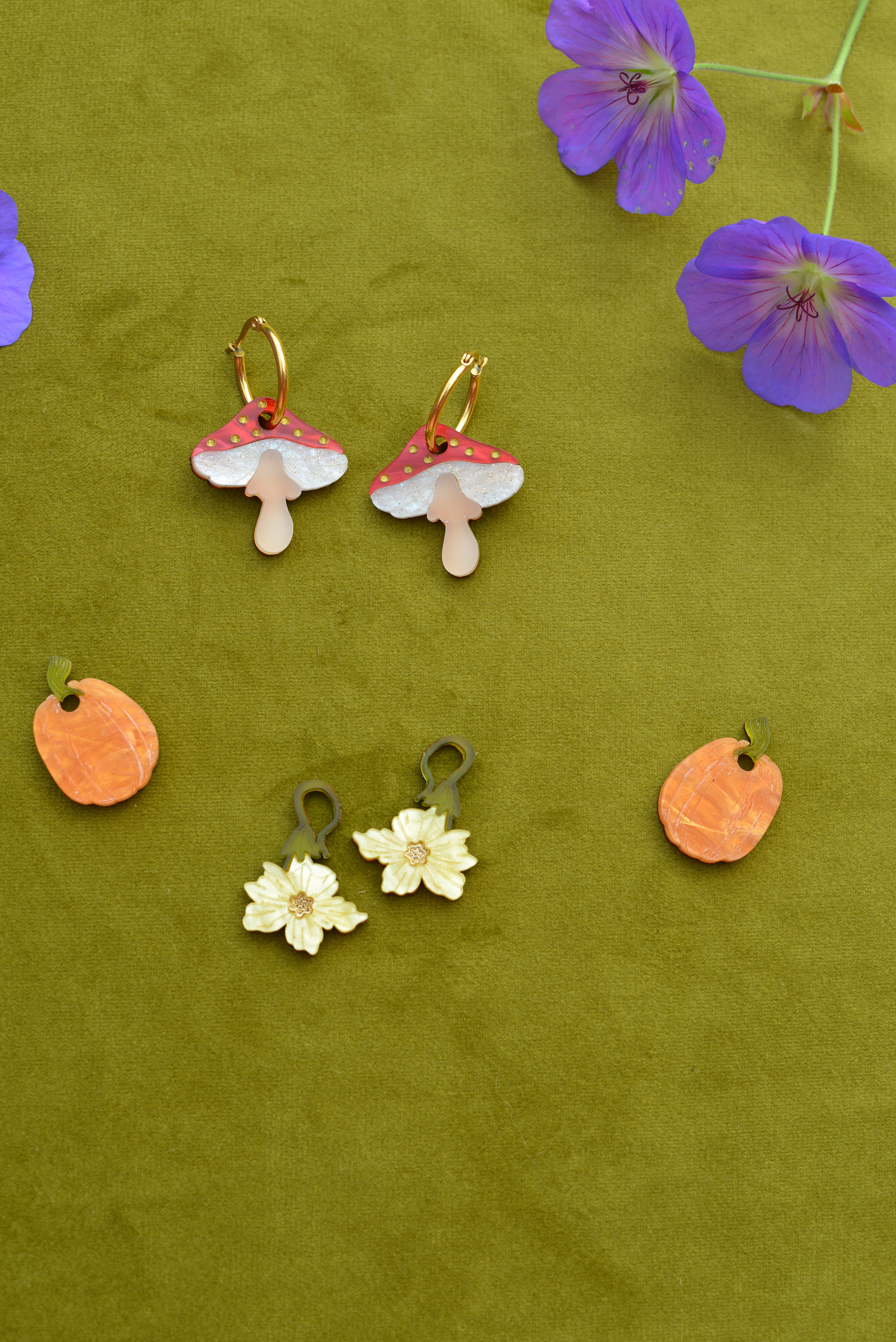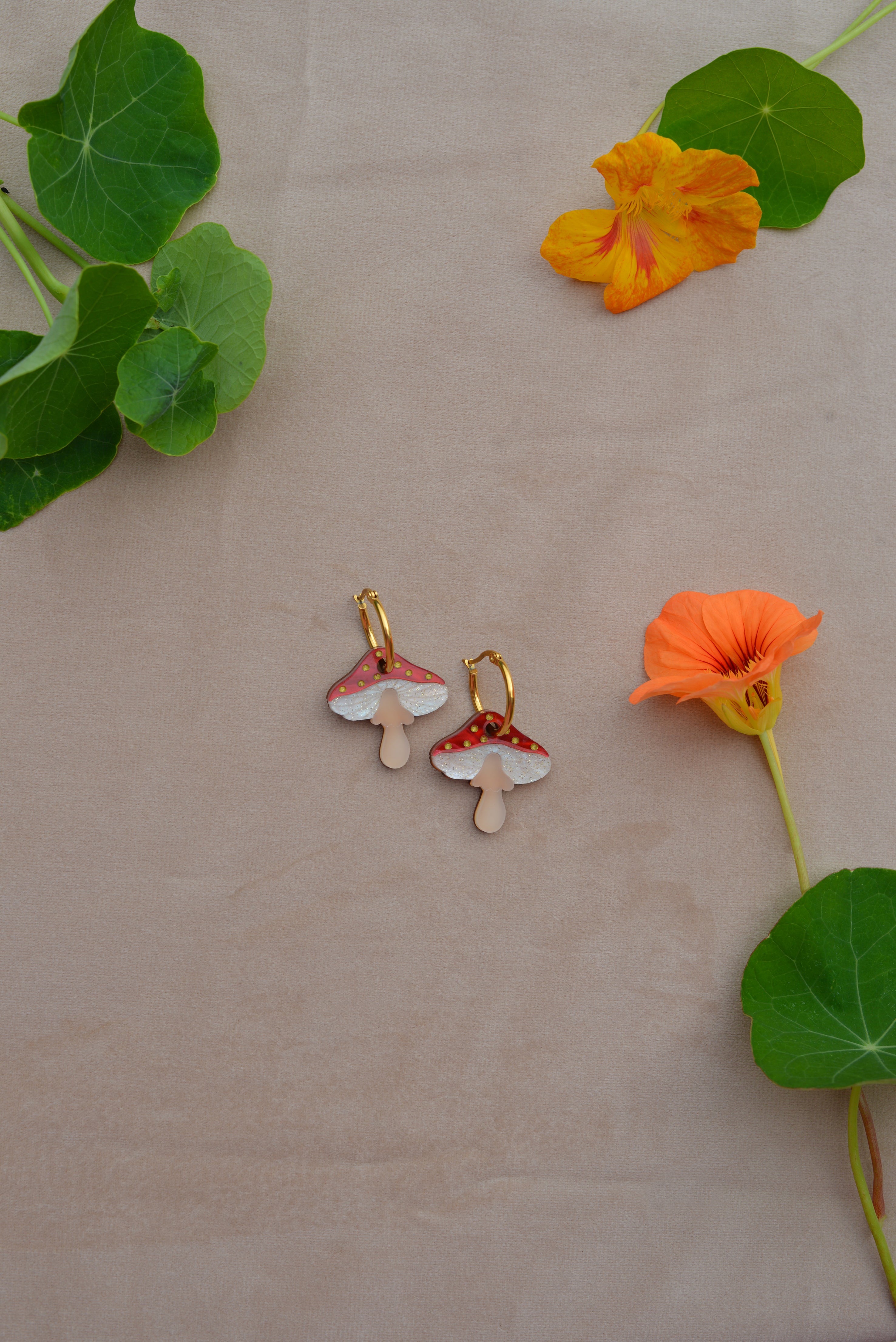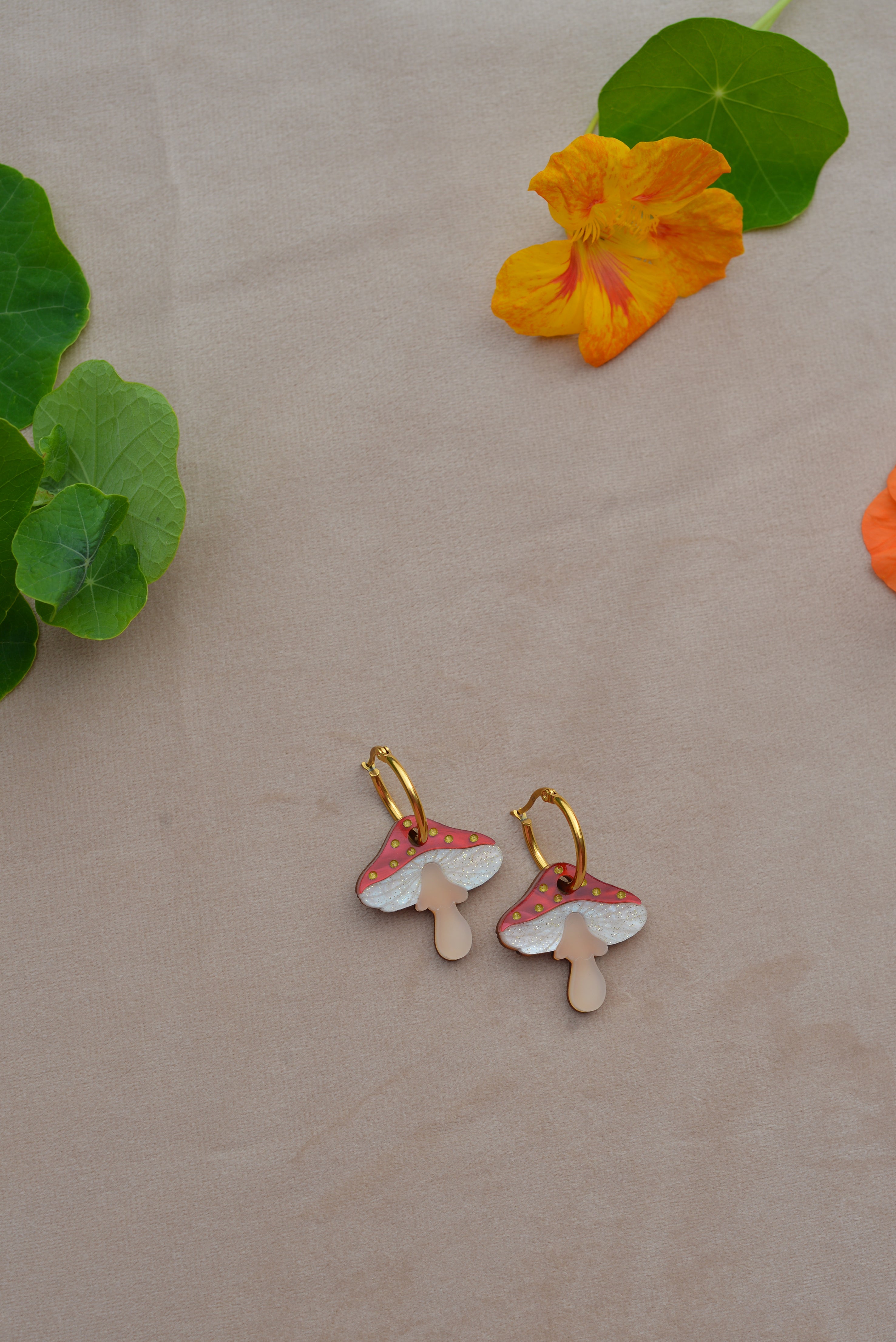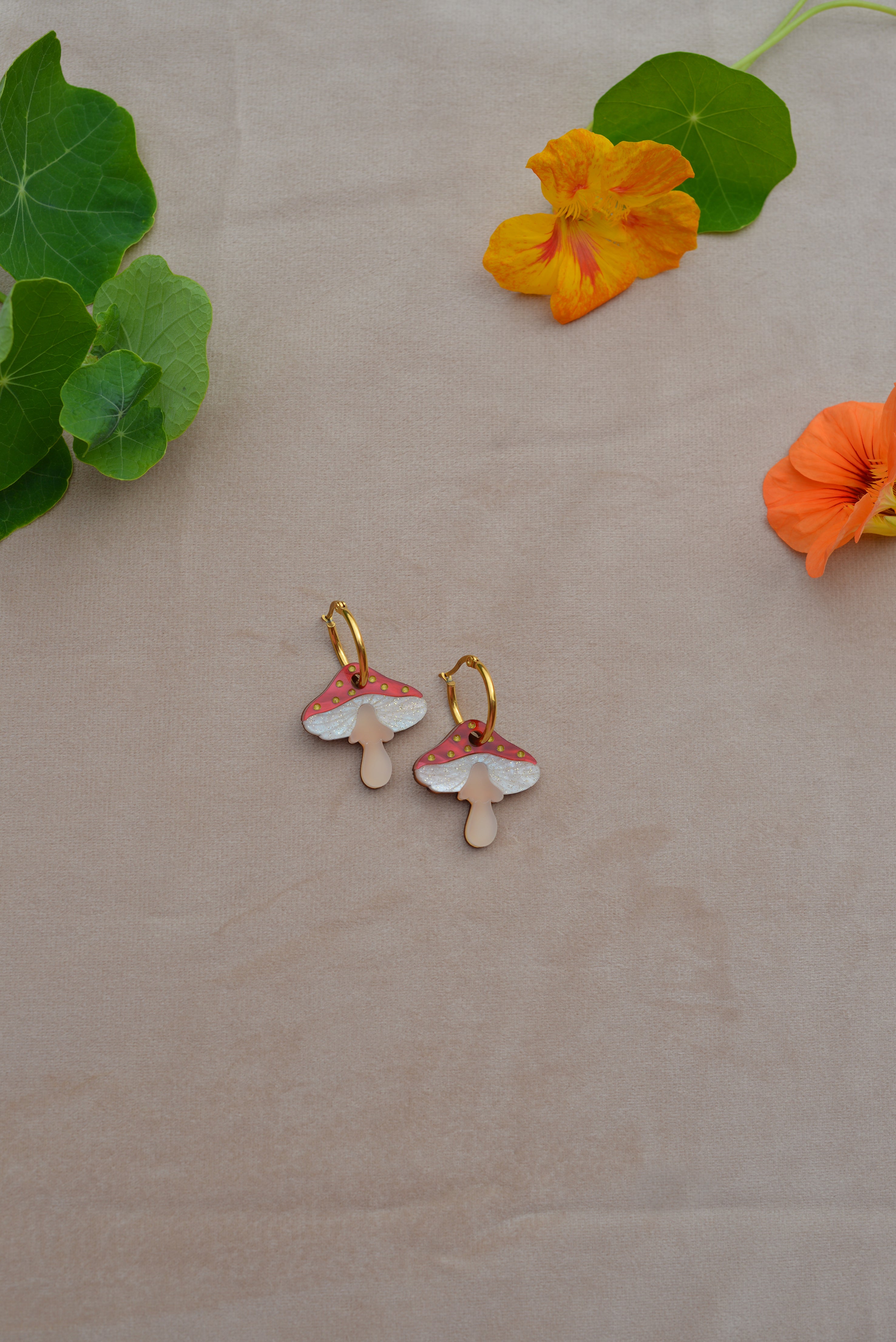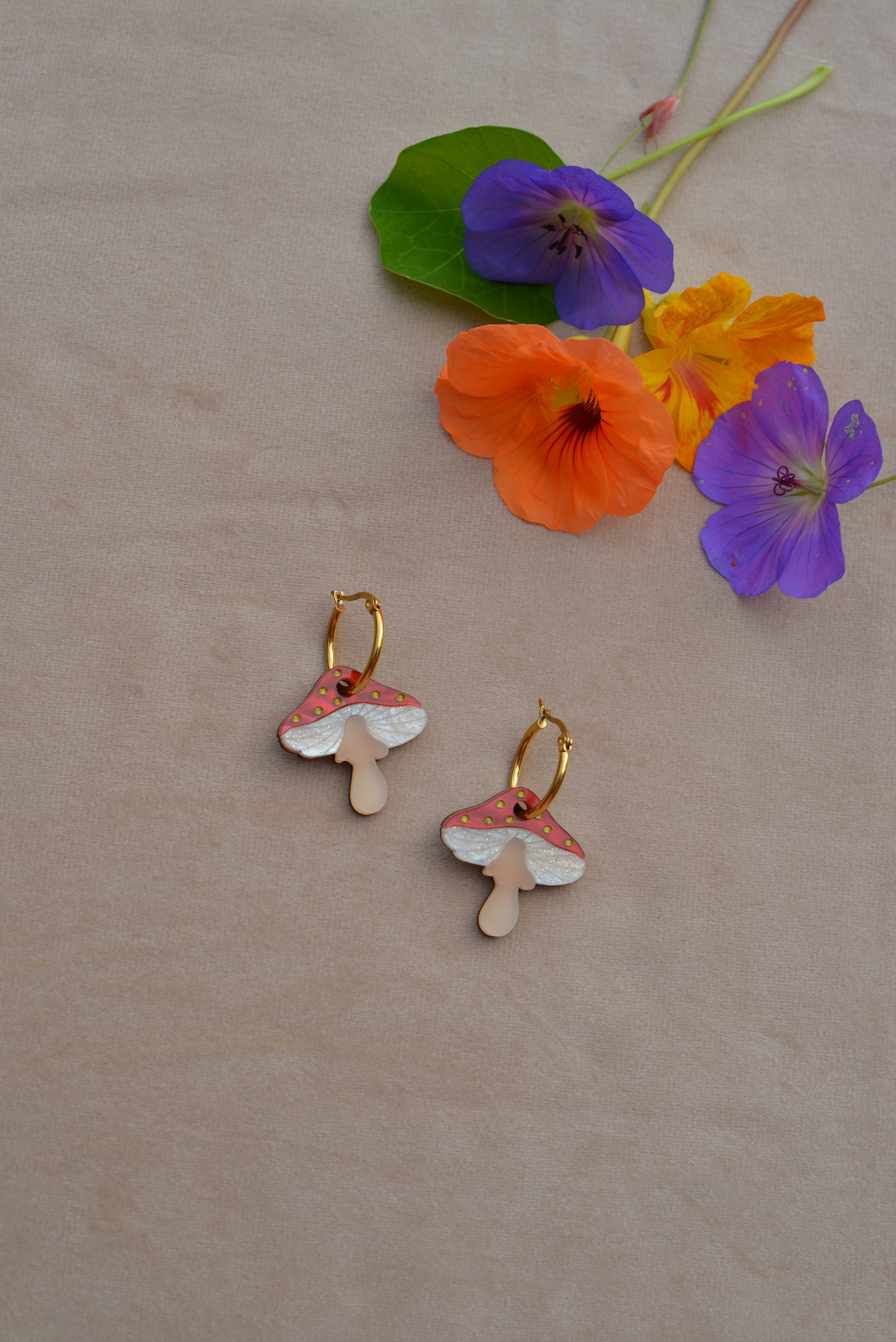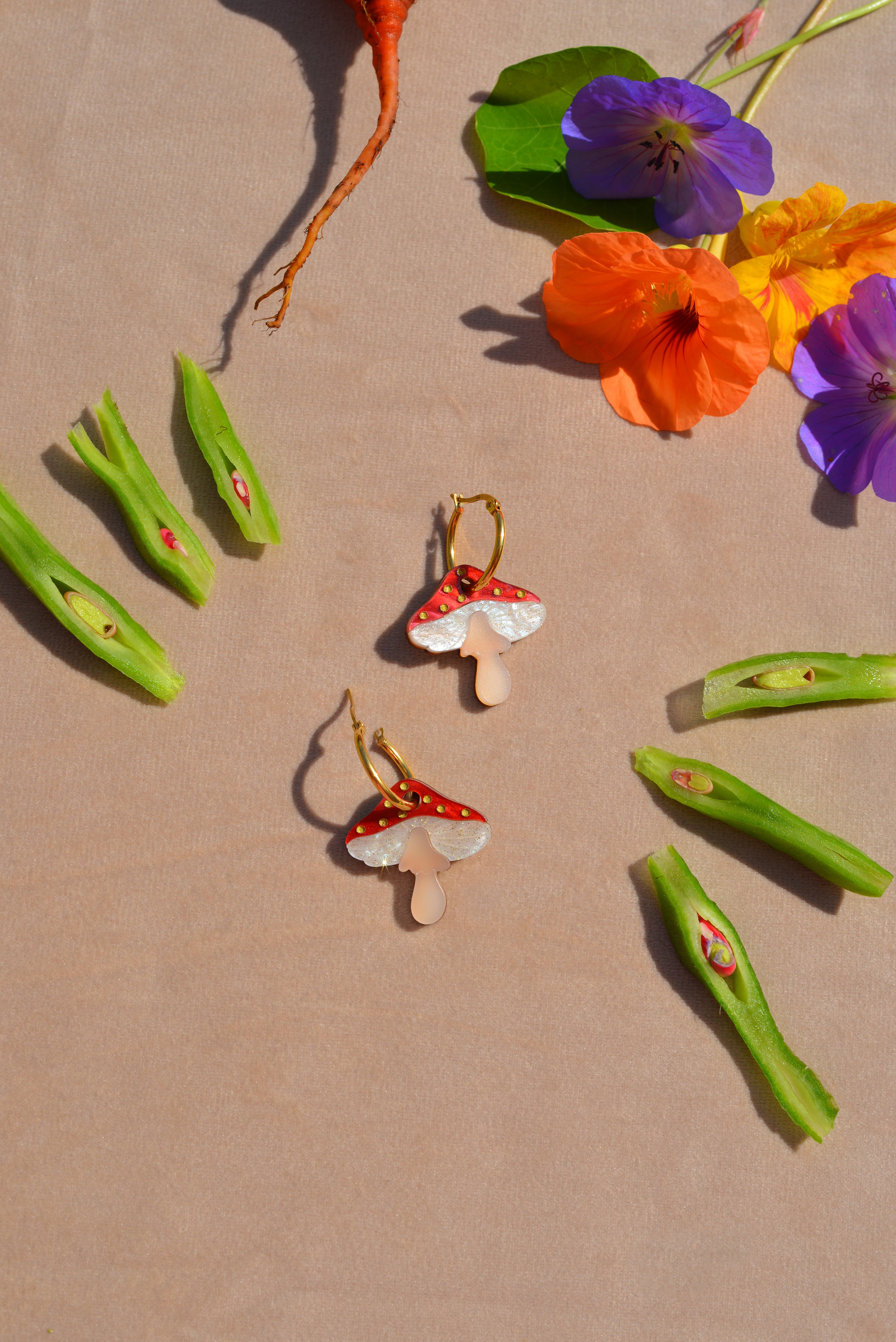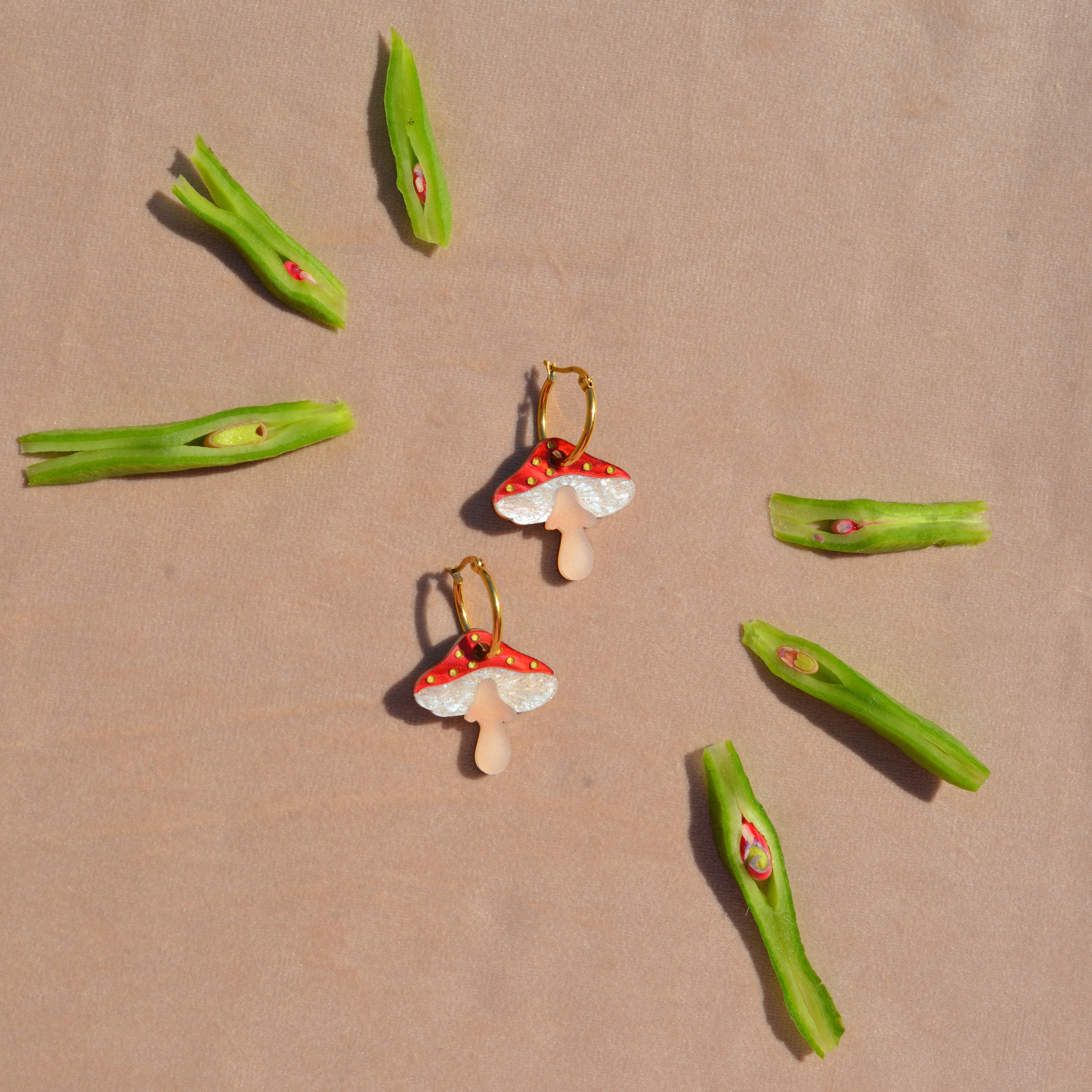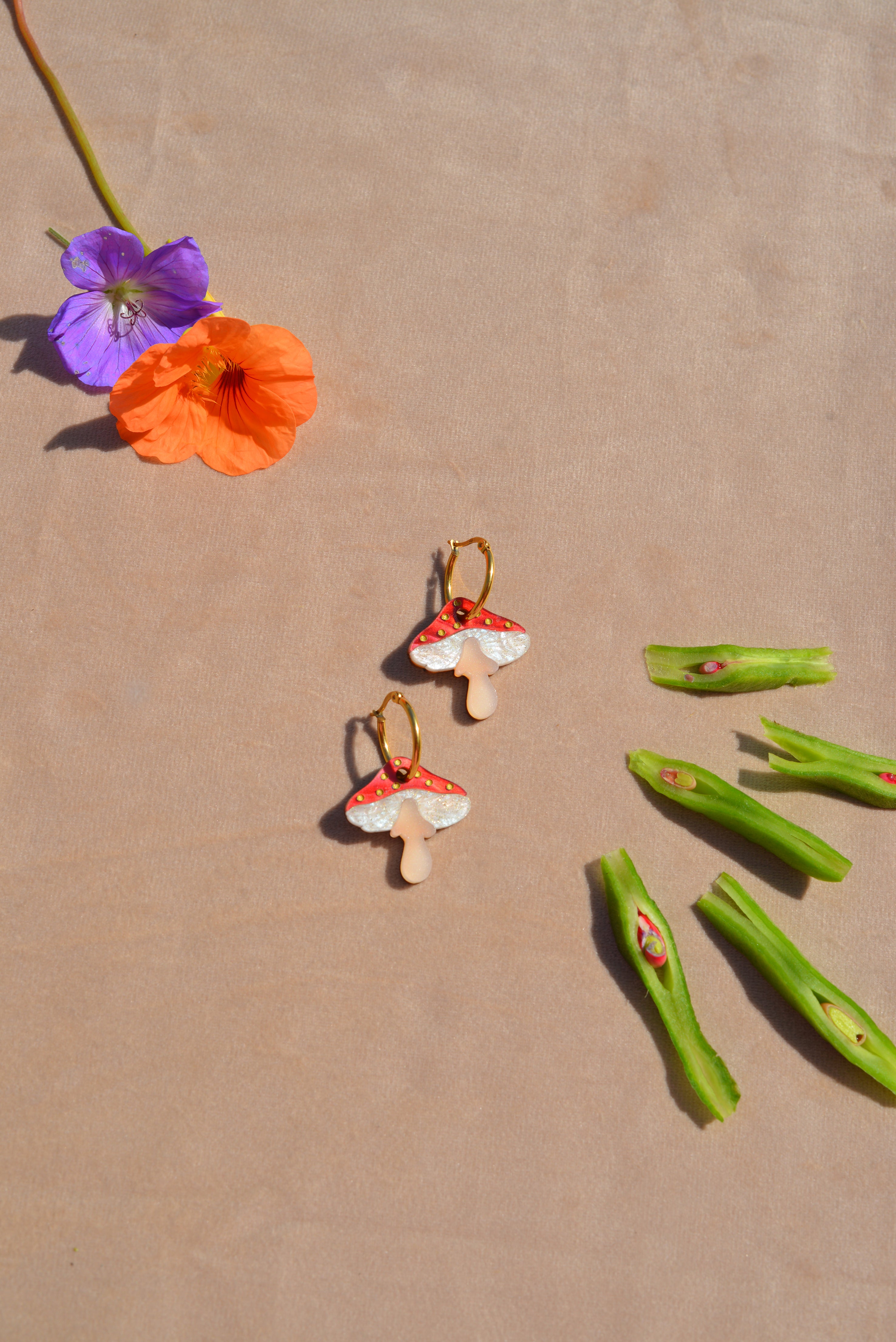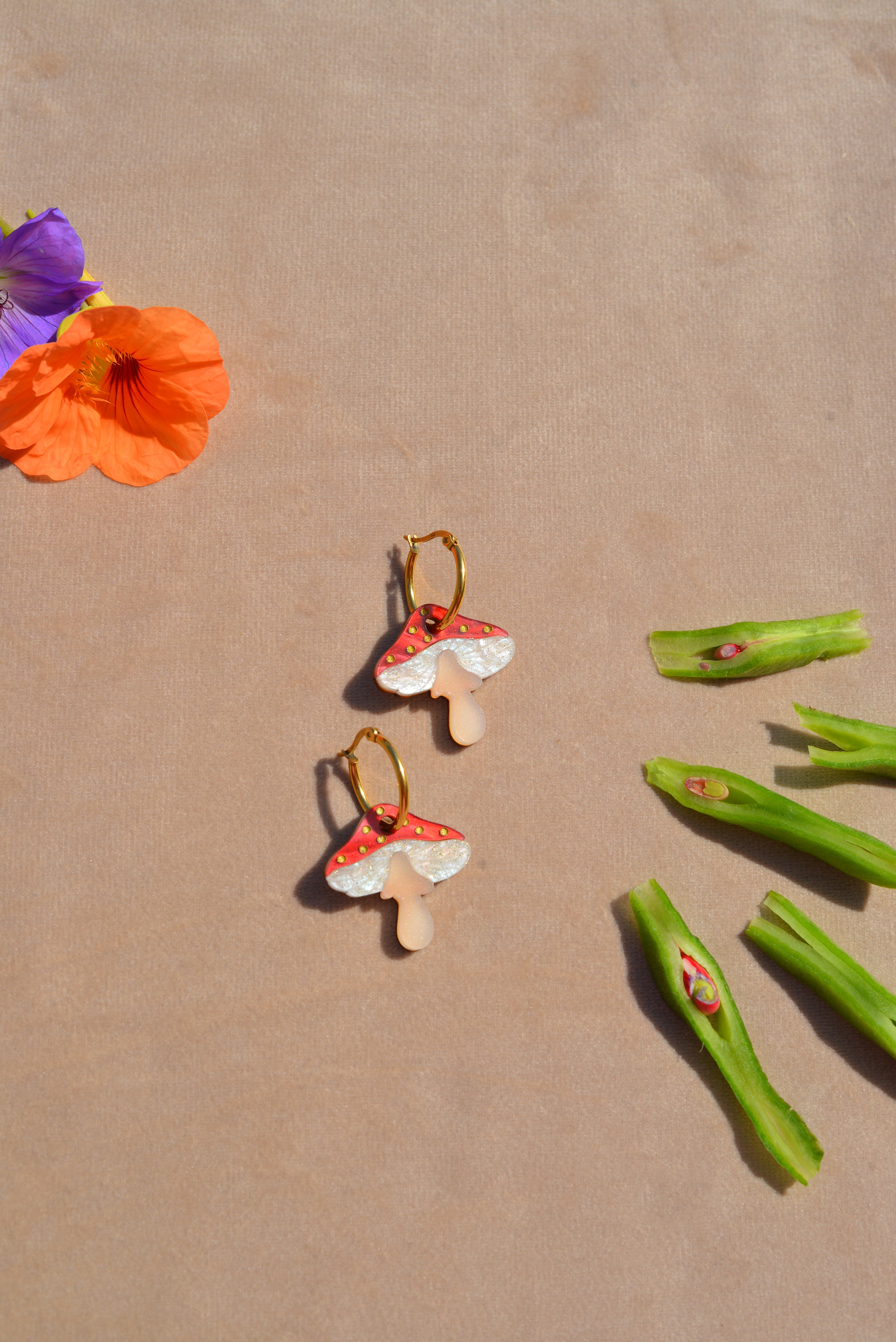 Mushroom/Toadstool Hoops
Add a touch of autumn to your wardrobe with these beautiful hand-crafted toadstools. Each piece is made from laser cut FSC certified ply wood and layered with acrylic making them super lightweight as well as making a statement!
21 x 32 approx PLUS 20mm hoops
Hand inked spots and engraved details
Lightweight
Hoops are made from hypoallergenic stainless steel, plated with gold if gold is chosen
CARE
Please take care wearing perfumes and creams with these earrings.
Store safely when not in use in the bag/box provided. 
PACKAGING 
I send all my parcels in fully recyclable packaging with no plastic. I include a care card and illustrated notecard in every order. If you have a note you wish to include in the order please write this in the checkout note box.
DELIVERY
Please check my delivery details at the bottom of my home page for all information regarding delivery.
Follow me on instagram for all updates on product development and new work.
PAYMENT OPTIONS
Though I do not offer any payment plan options on my website directly, if you wish to split the payment of higher value purchases then my recommendation is PayPal Pay in 3. You can choose Pay in 3 at my checkout where PayPal is available, and enjoy the power to split your purchase into three interest-free payments, with no set up fees or charges. You will make the first payment when you place the order, the rest in two payments every month on the same date. All of this is managed by PayPal, so once you complete the transaction any questions about it must be directed to PayPal.