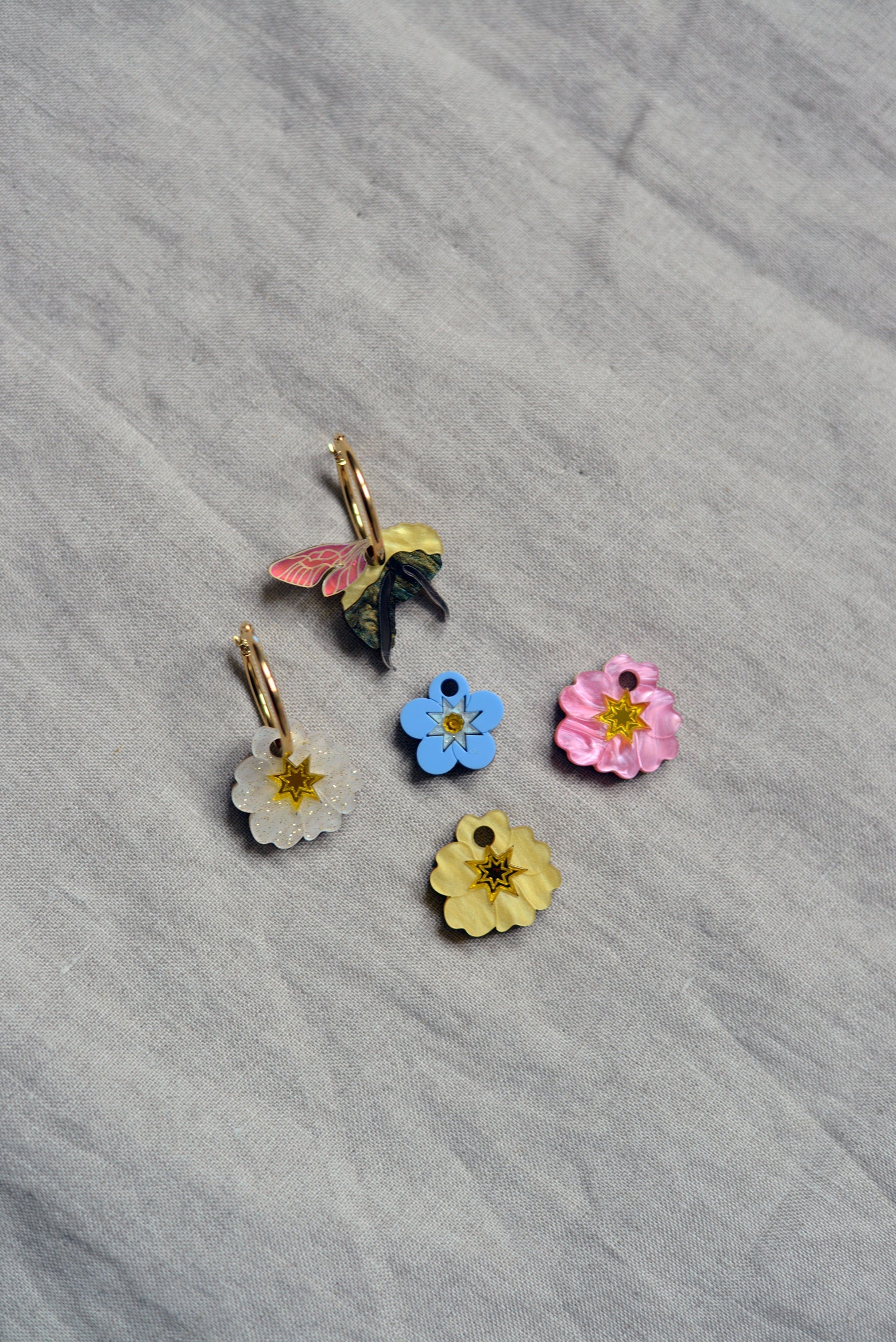 Spring Bouquet
The most beautiful of light and bright florals combined to make my new collection, the Spring Bouquet. 
A combination of daffodils, forget me nots and primulas, all iconic spring flowers that symbolise new life and the change of seasons into the brighter months. I have added the cutest little bumblebee into the collection, I'd filmed one buzzing on forget me nots in my garden in Spring 2021 and had slowly planned incorporating the imagery into an early collection in 2022. The bees have delicate iridescent wings with elegant engraves which change colour in different lights.  
The Spring Bouquet was designed to be worn with my most popular Forget Me Not collection, so if you own something from it you can wear it with the new pieces.