Top picks to take you from Winter to Spring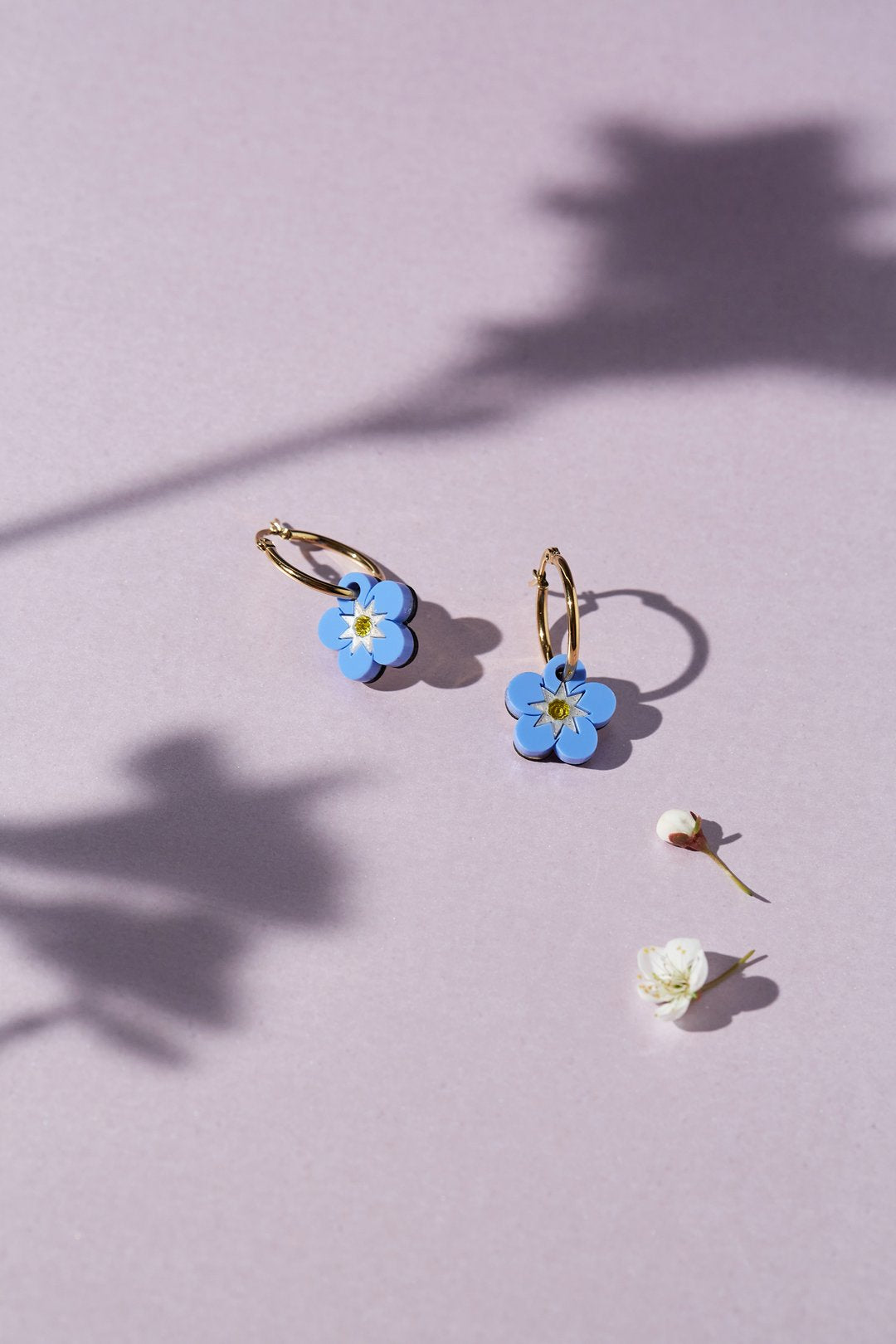 Do you struggle going from the full glam of Christmas to transitioning to Spring and the lighter months?
With so much pressure to have fun and be fun, the come down in January can be hard hitting. 
I don't just mean emotionally either! We are bombarded during the Christmas period with moody hues, stars, celestial and glamour, and then what?
Well i've created this edit to show you what i have on offer that can keep your jewellery juices flowing and take you effortlessly into the lighter days. 
Some light florals that are perfect for Spring are my forget me not hoops earrings, set on thin ply, engraved gloss blue and glittering pearl details, they hang from gold plated lever arm hoops. Shop the full collection here.
2: Heart Hoop Earring, £29
Clearly a great idea as Valentines approaches, or here in Wales St Dwynwen's Day on 25th Jan. These adorable hearts promise to be playful and perfect for this time of year, but who said hearts are just for February? They are ideal for those who are marrying or just celebrating love in general. Shop all my hearts here.
3: Snow drop studs, £27
We can't pass into Spring without reckoning with the beautiful snow drop, it's truly a sign of life in our landscape, and those tiny buds popping up make me feel so happy. You can add some happiness with these studs on your ears everyday. Shop the whole collection here.
4: Peony necklace, £28
An absolute top hit from 2021 and my proudest collection to date. The peonies were one of the chosen florals that my instagram followers chose for me to explore and create acrylic versions of. This piece is made for the everyday, and goes so well with the items i have picked in this post. Shop the whole collection here.
Don't forget that every item you purchase comes with a personalised note, care card and pouch or box (if you choose the box option). 
Thank you and ENJOY!