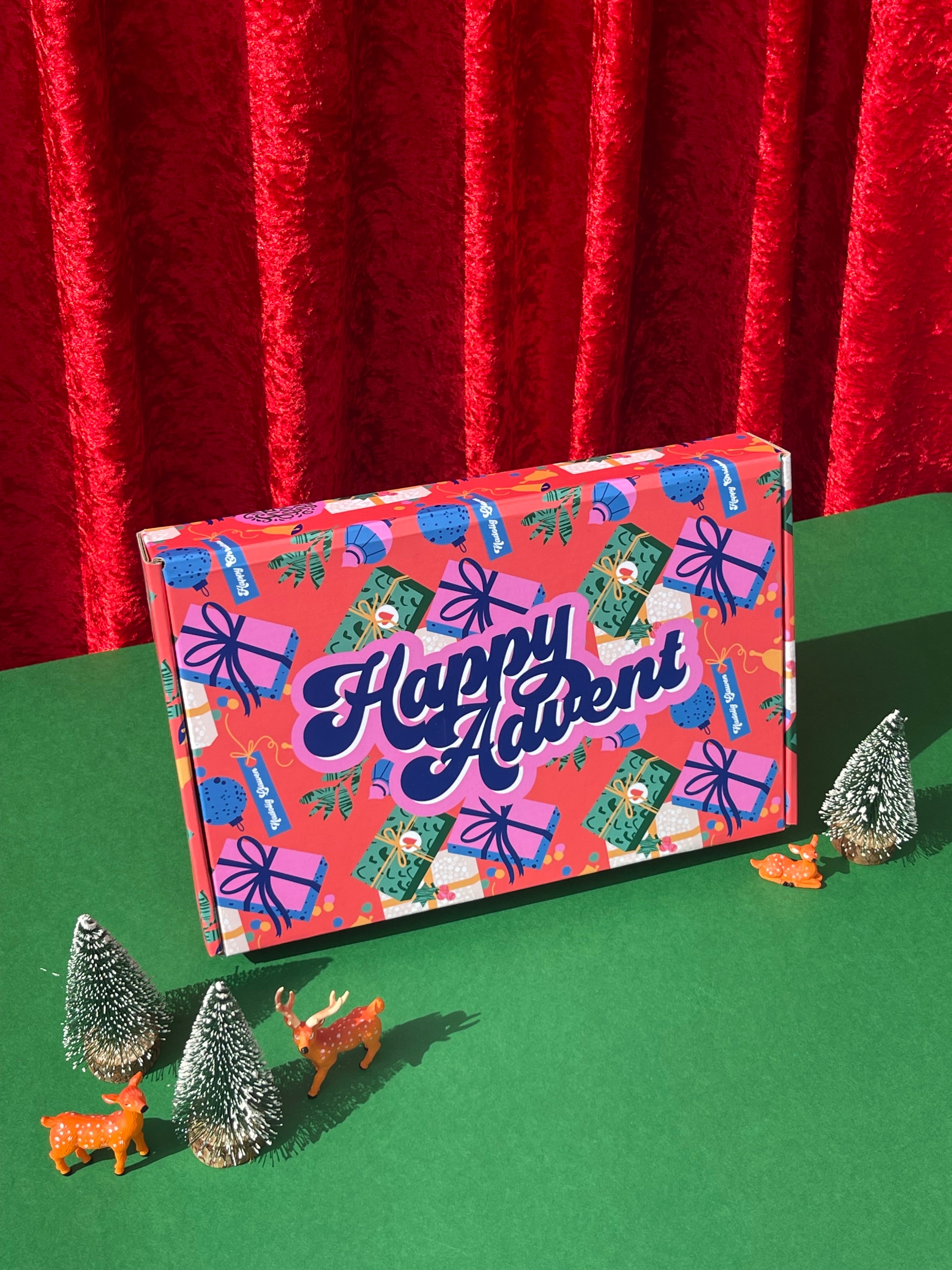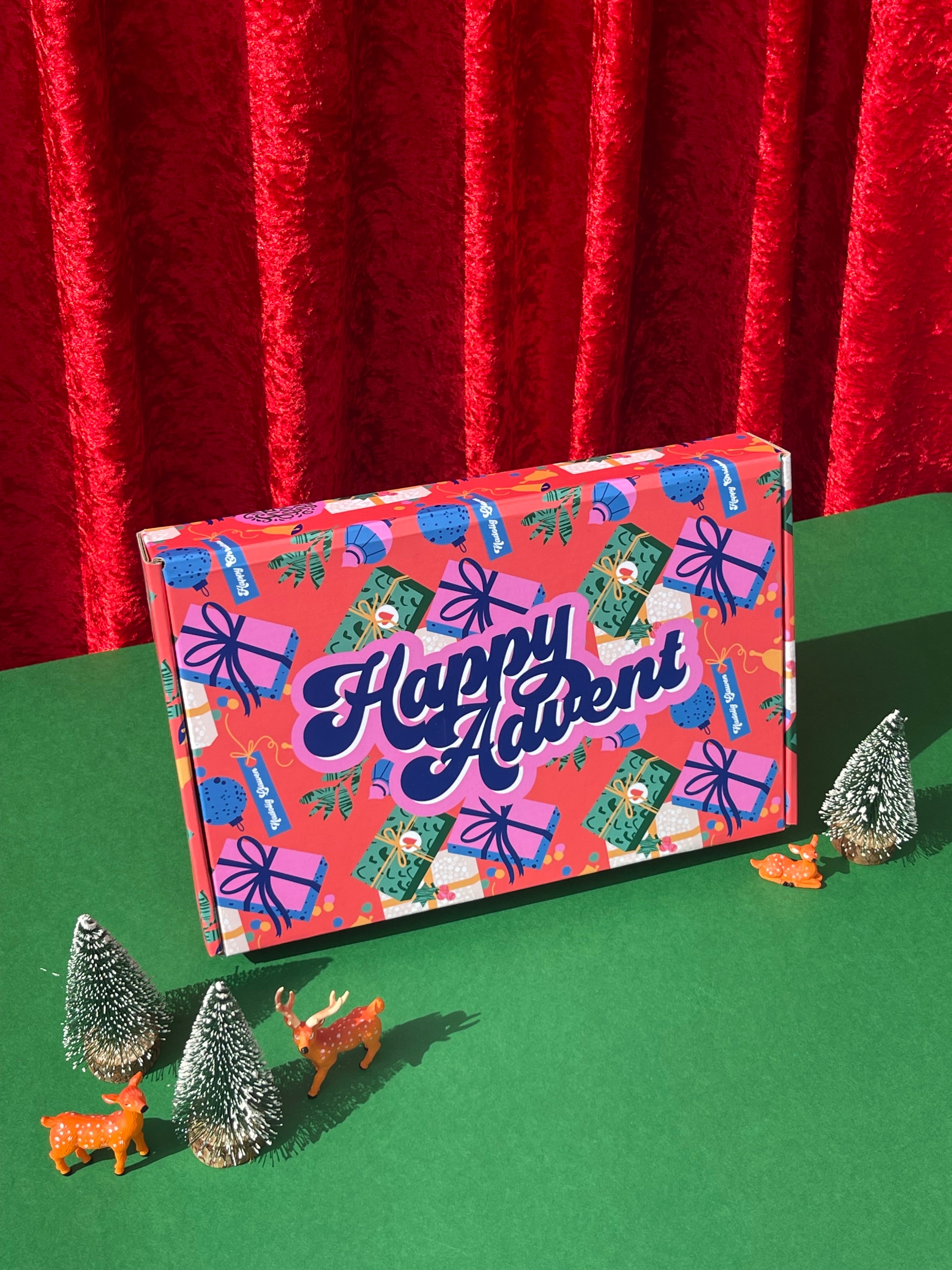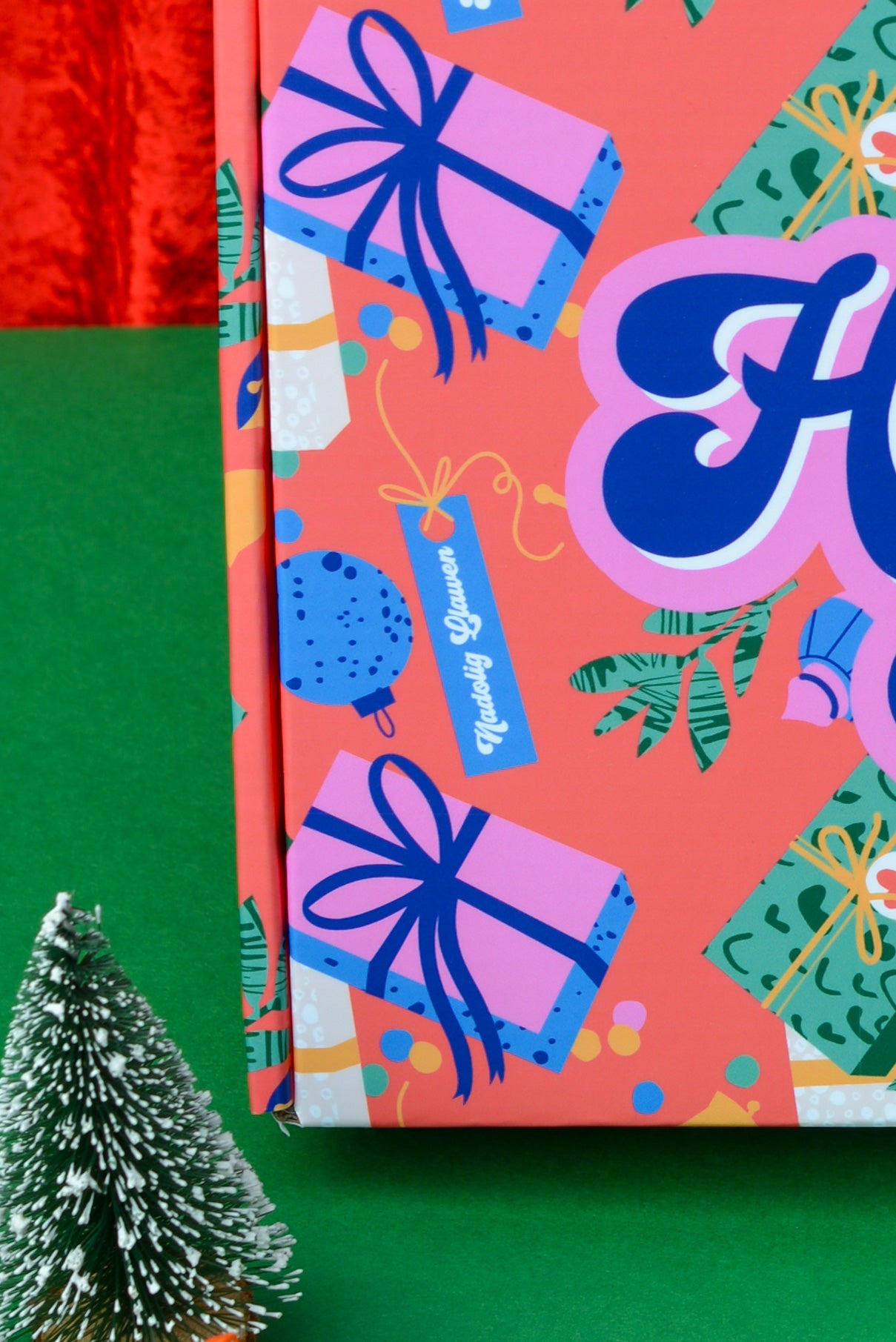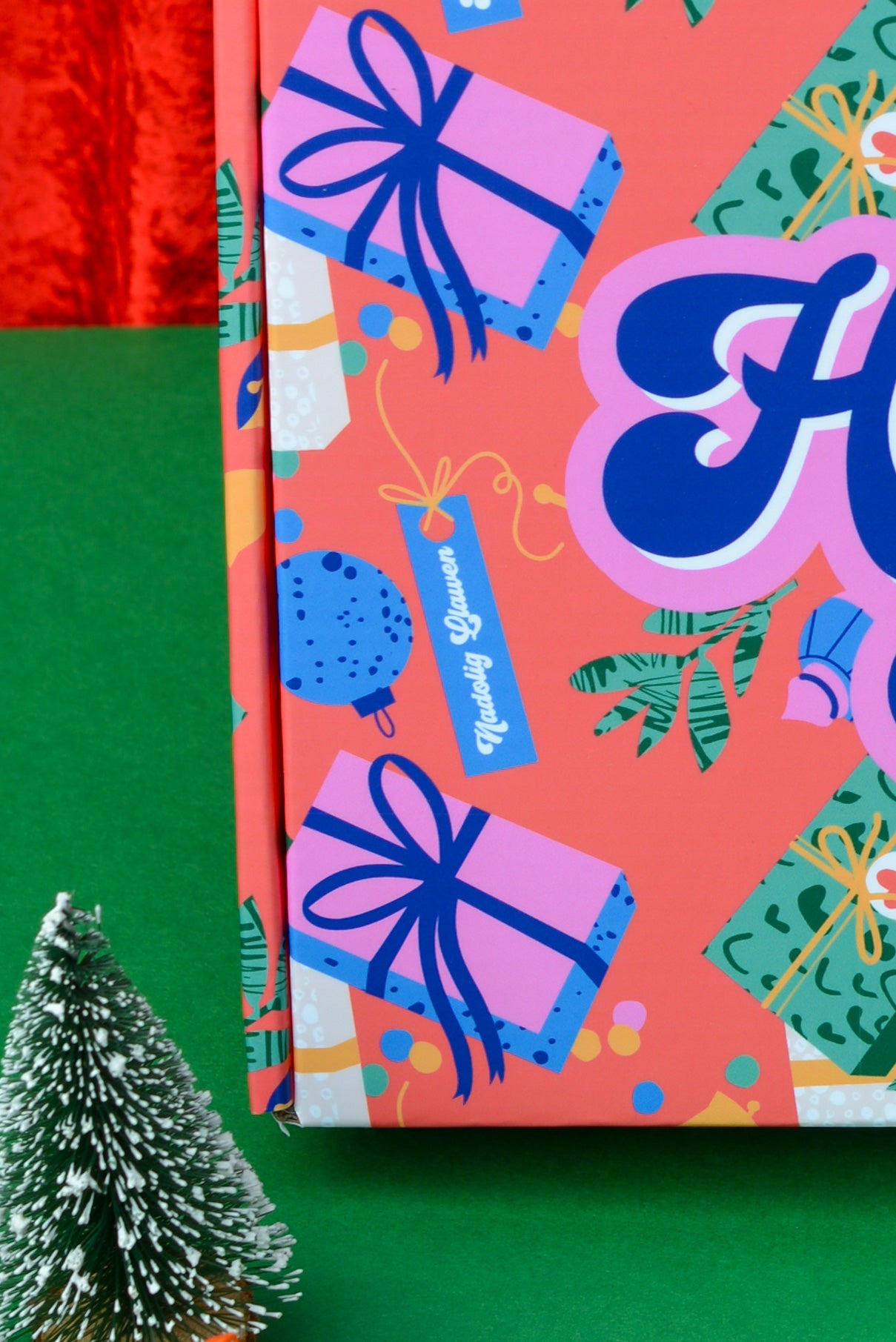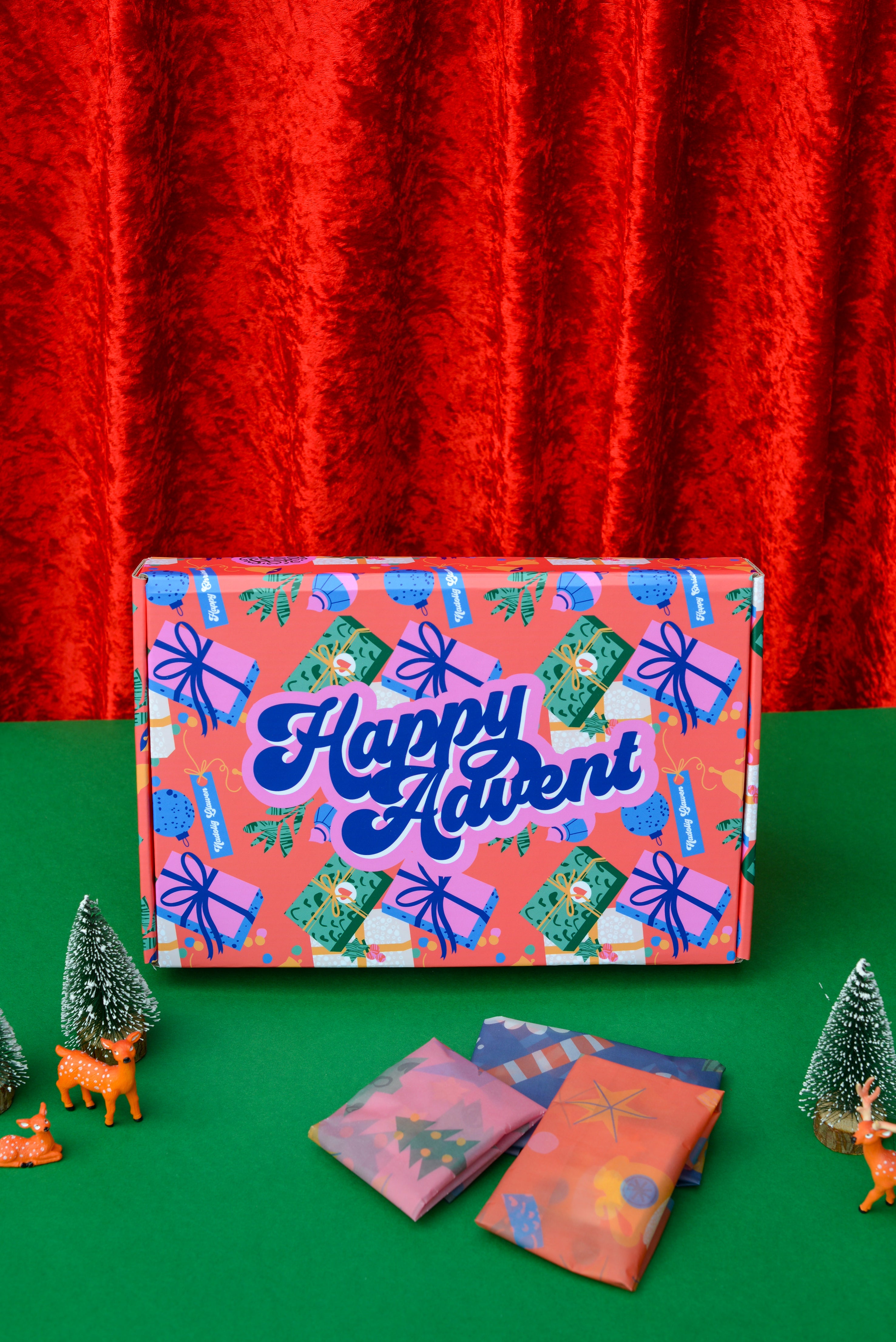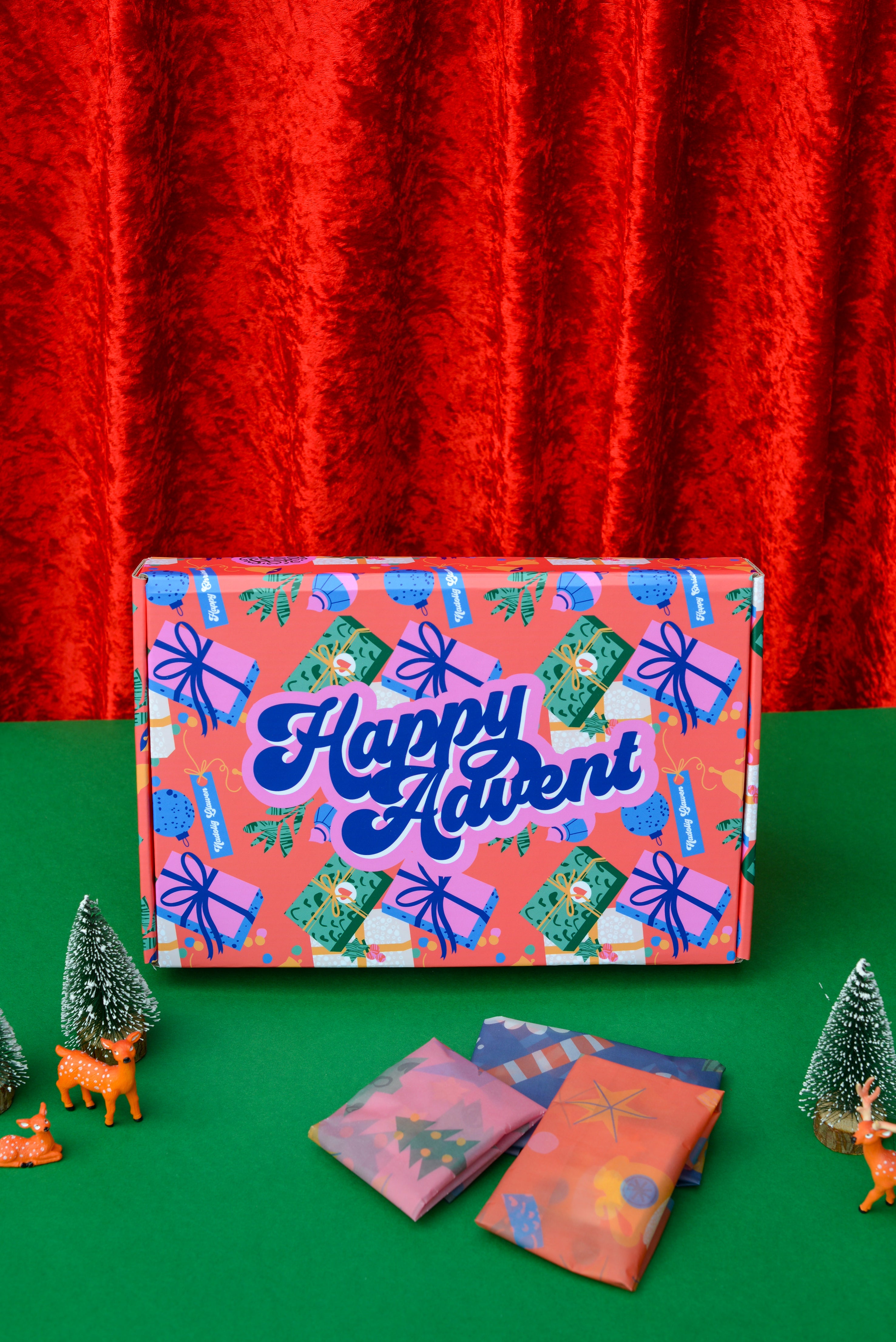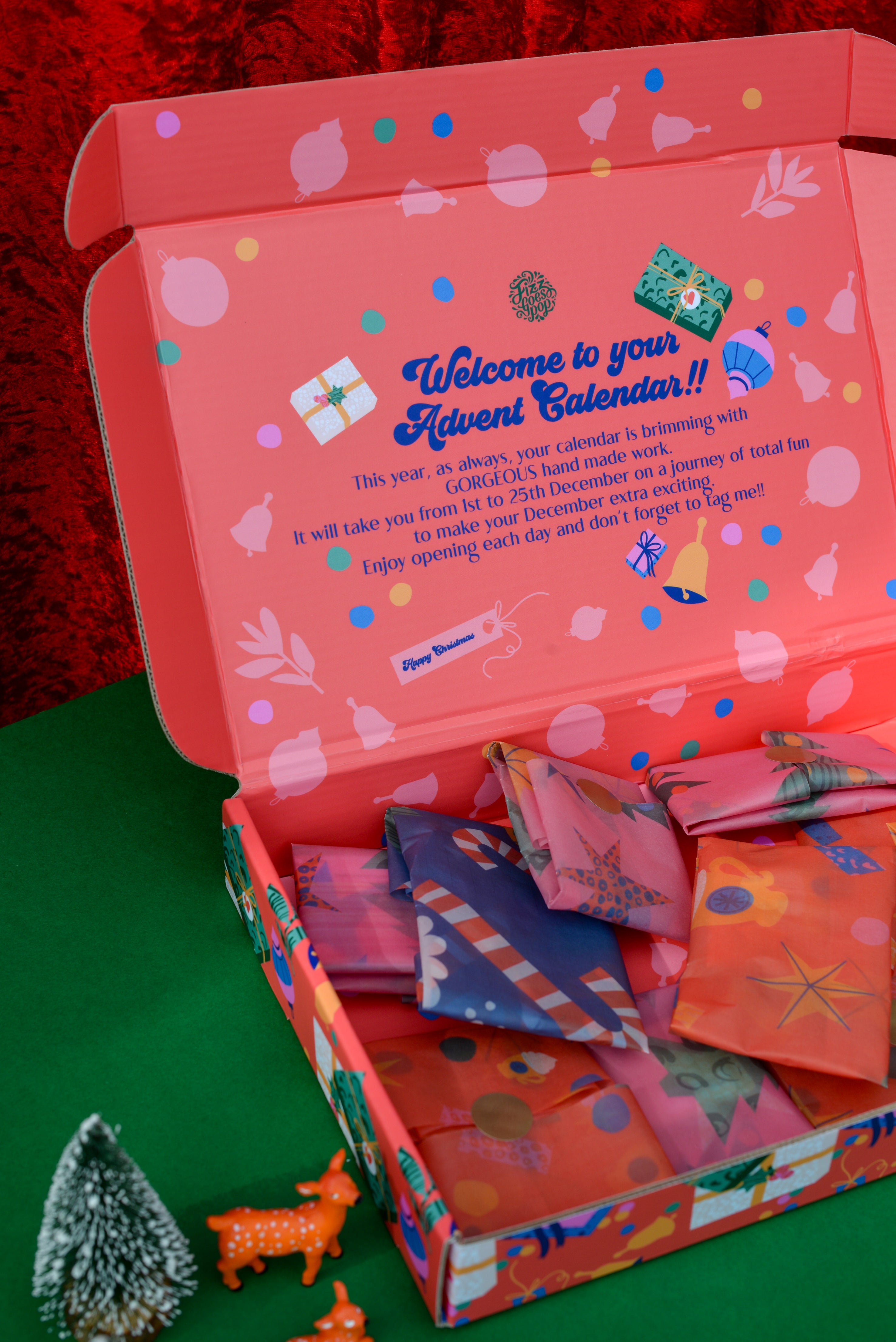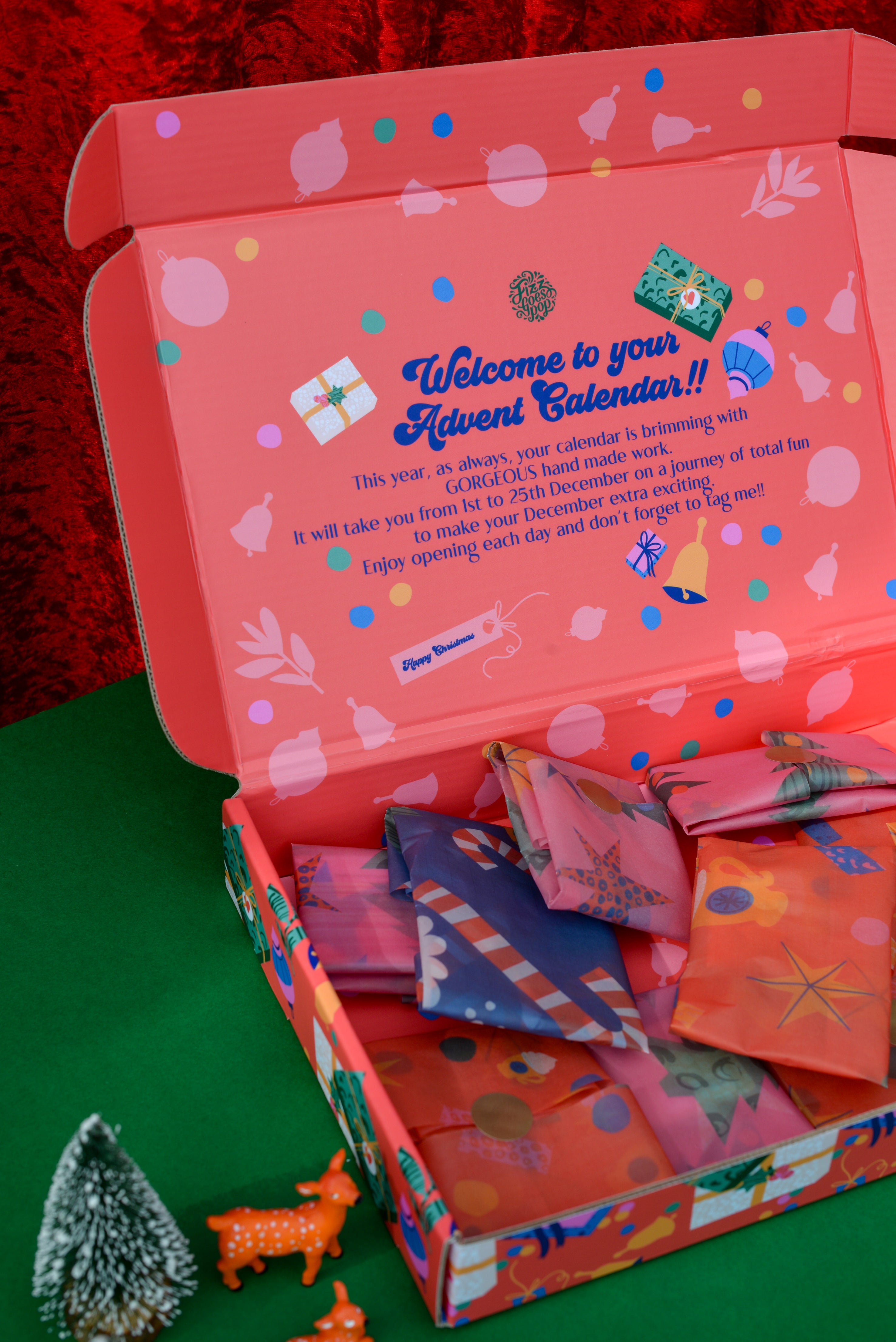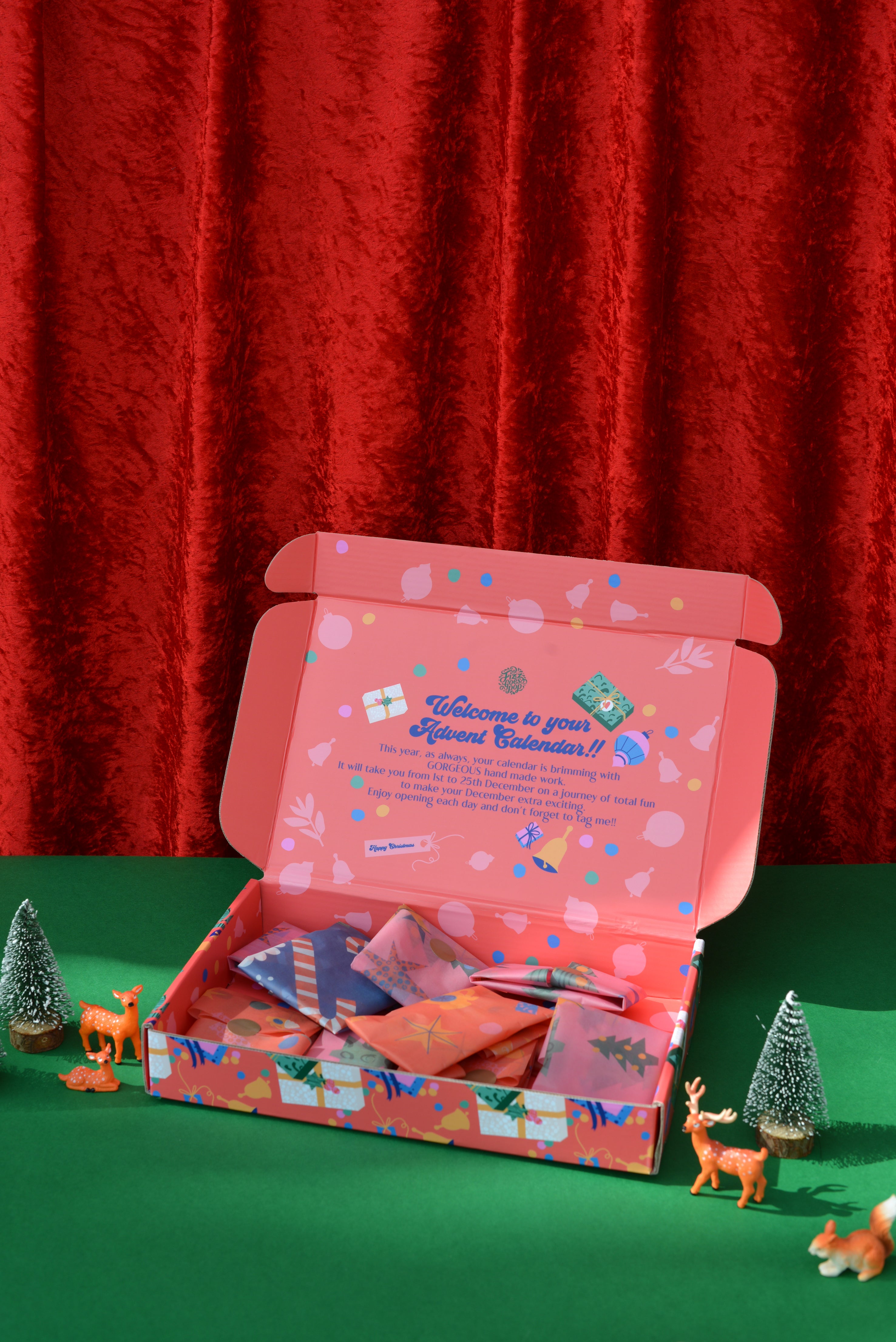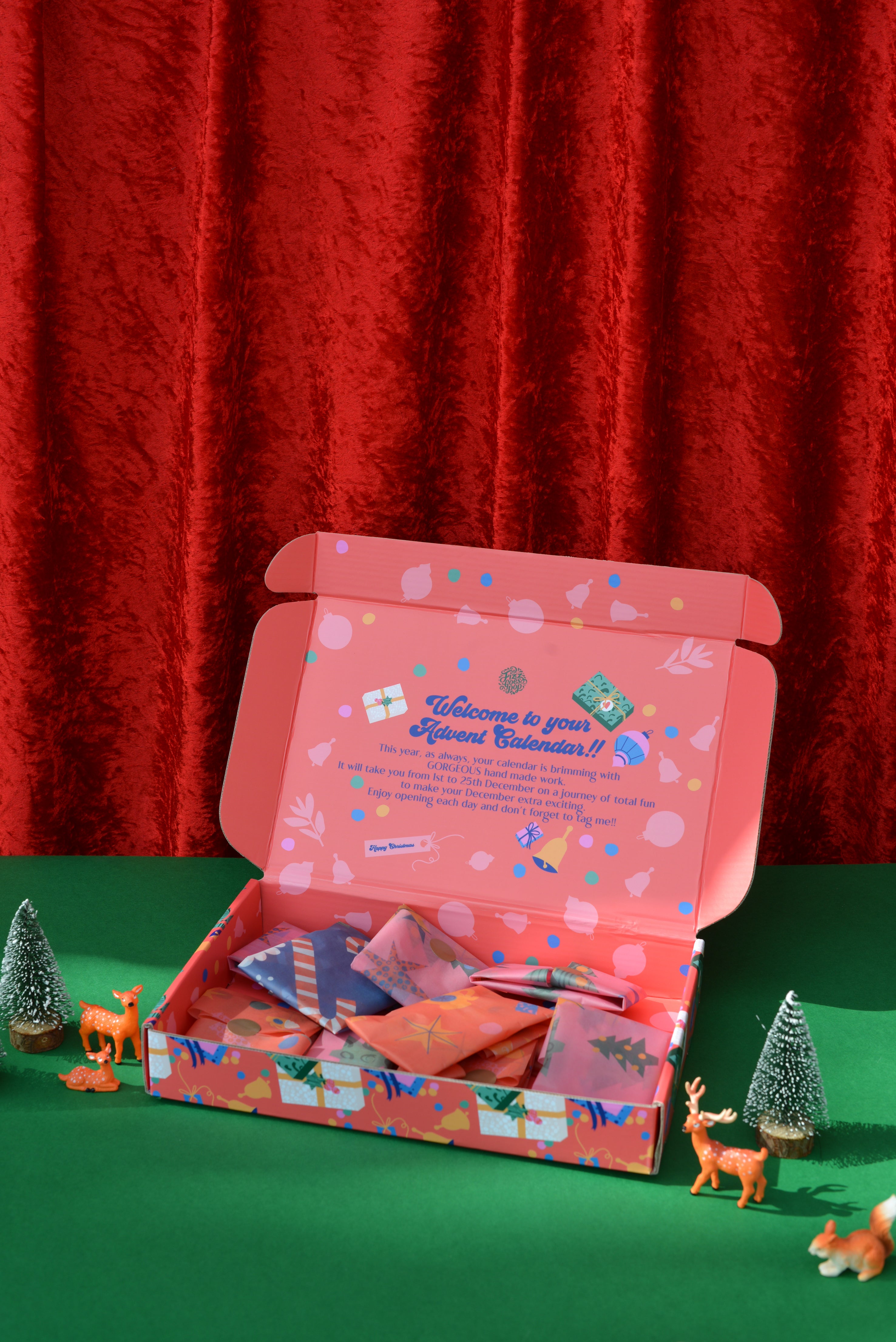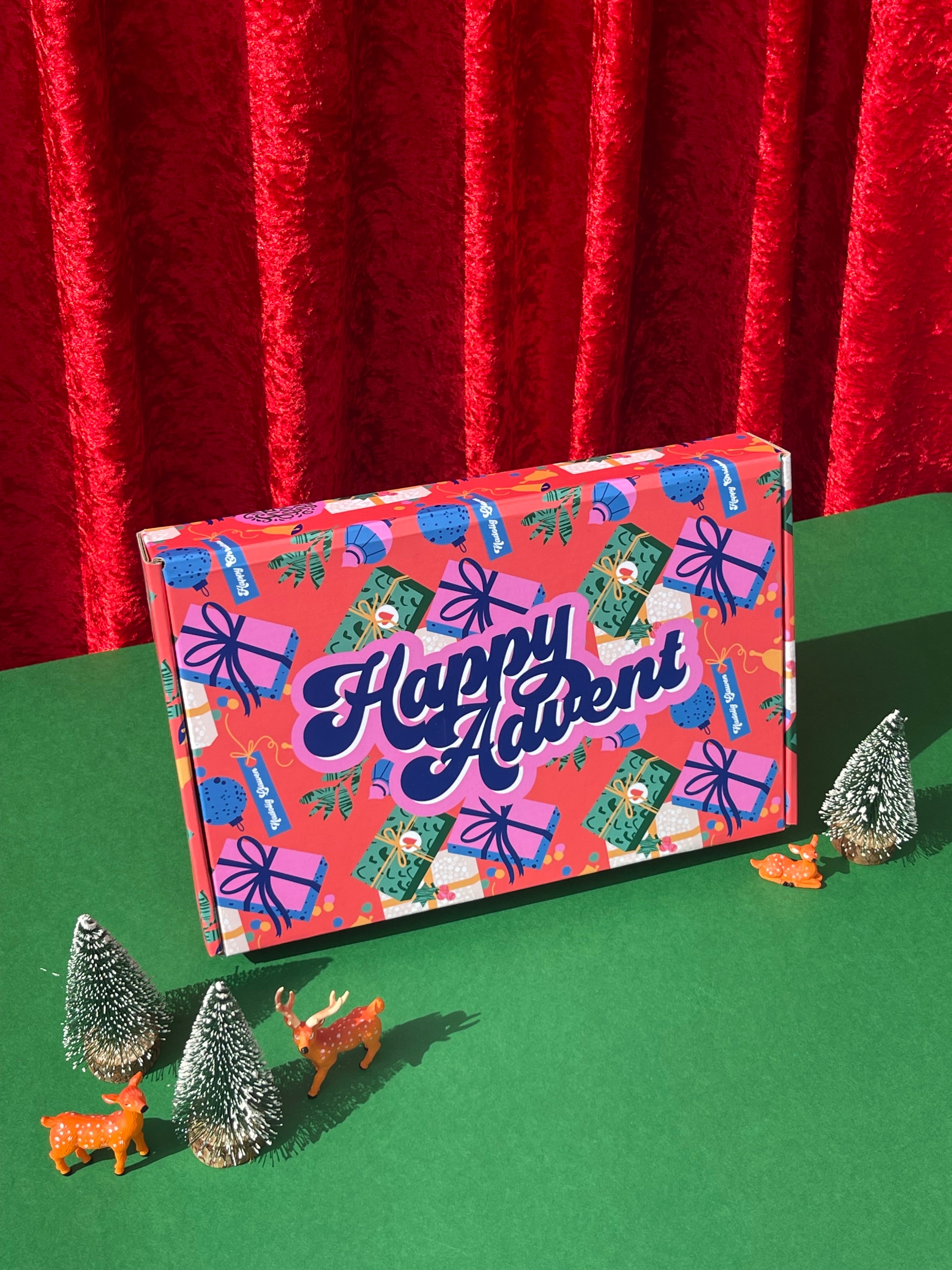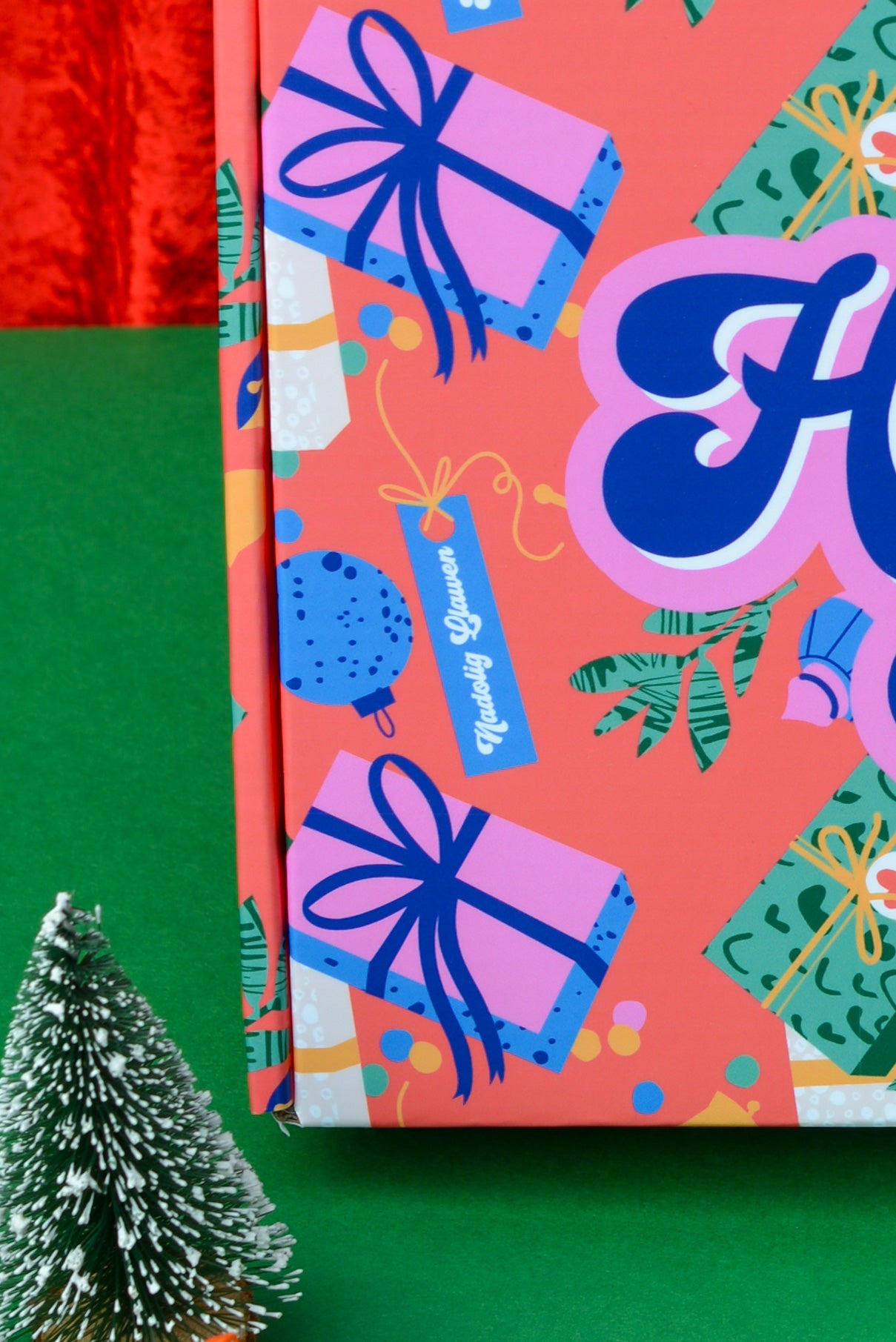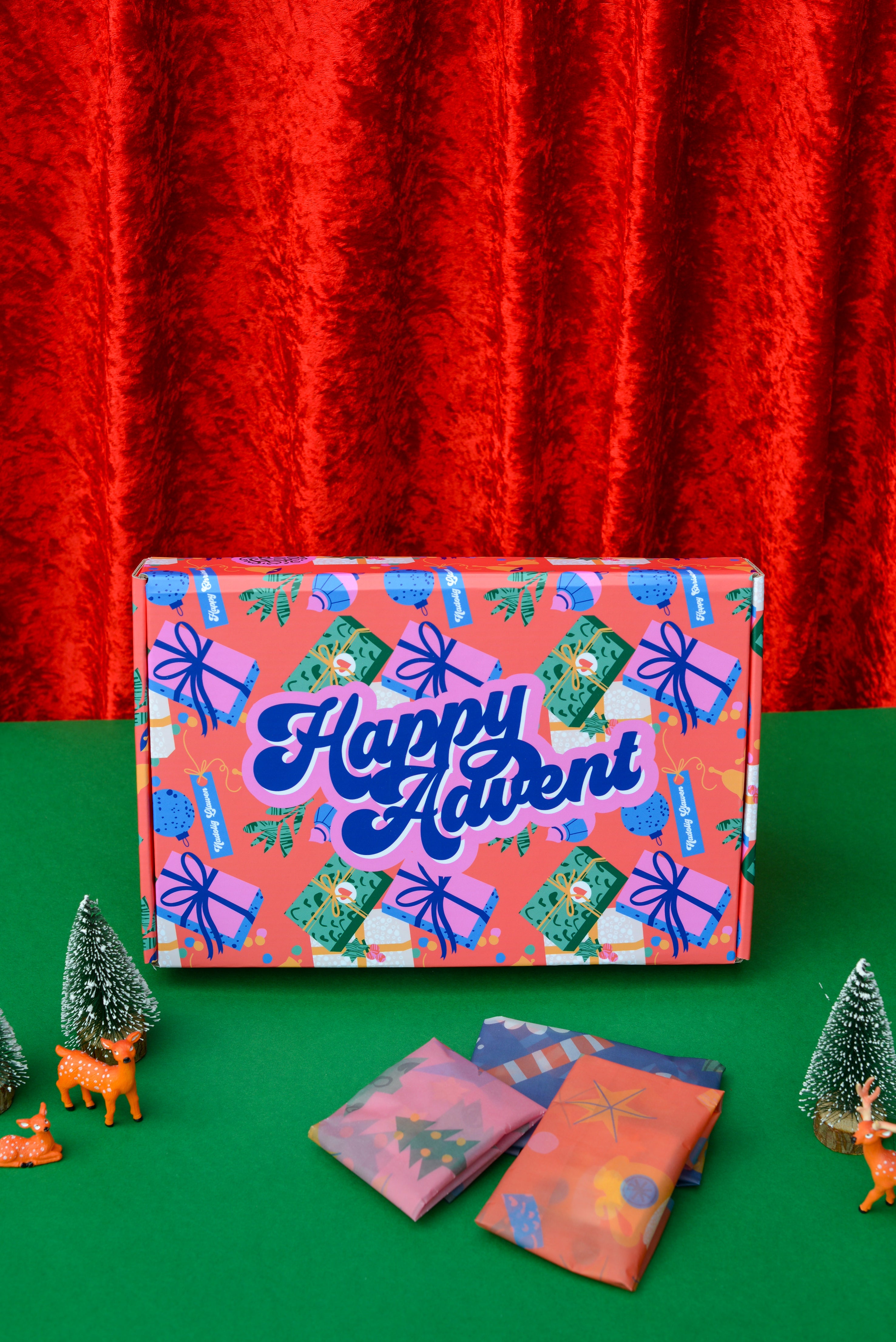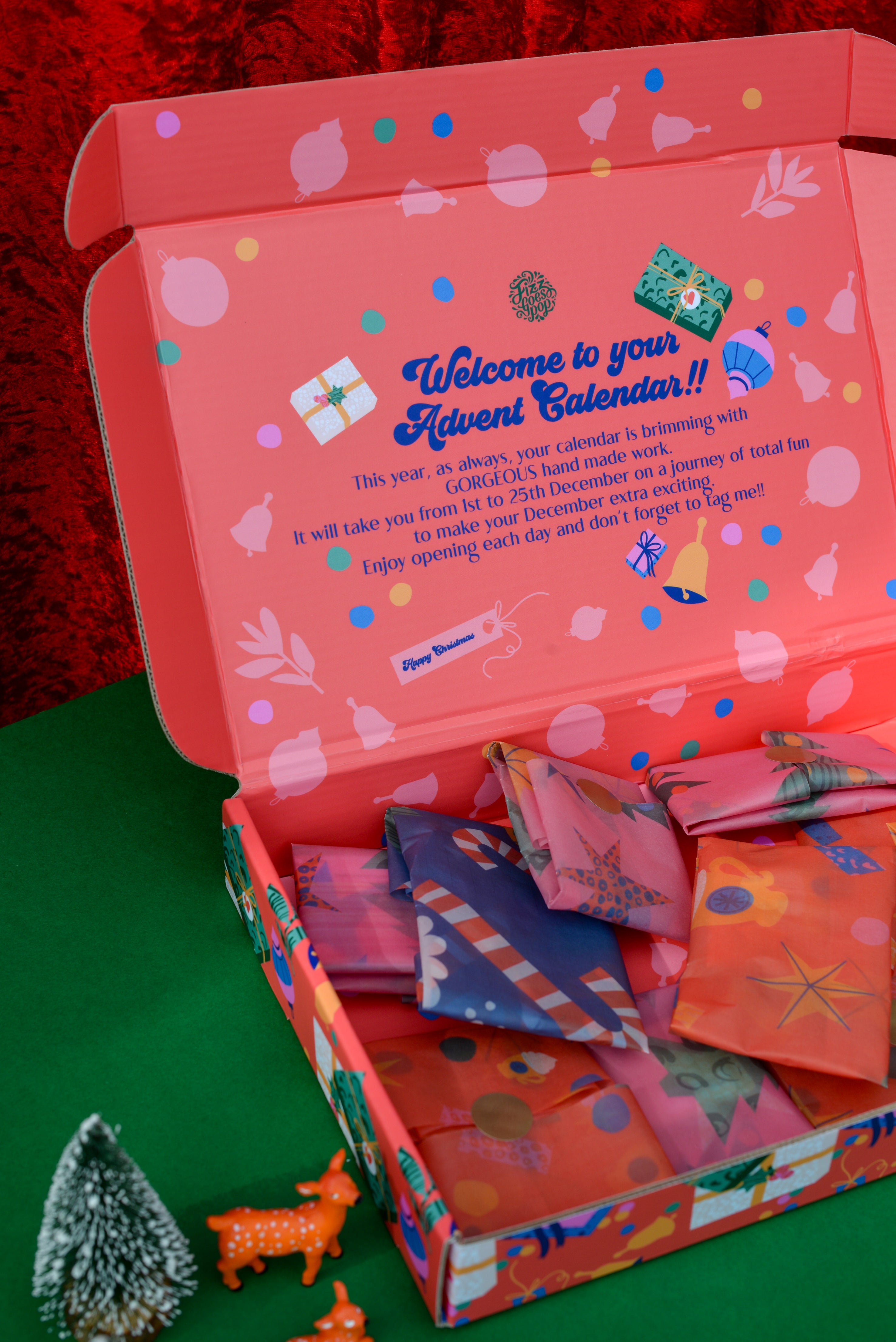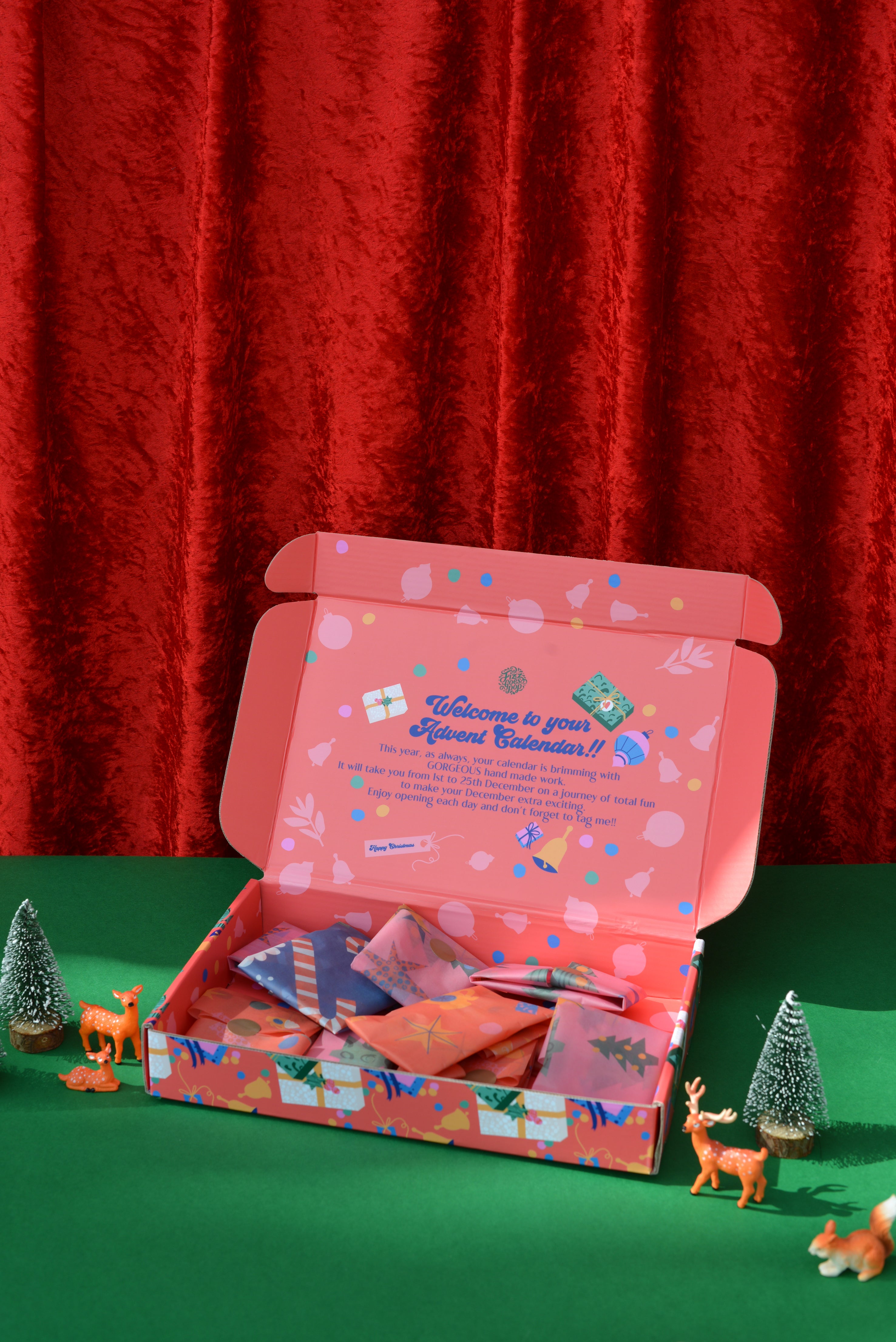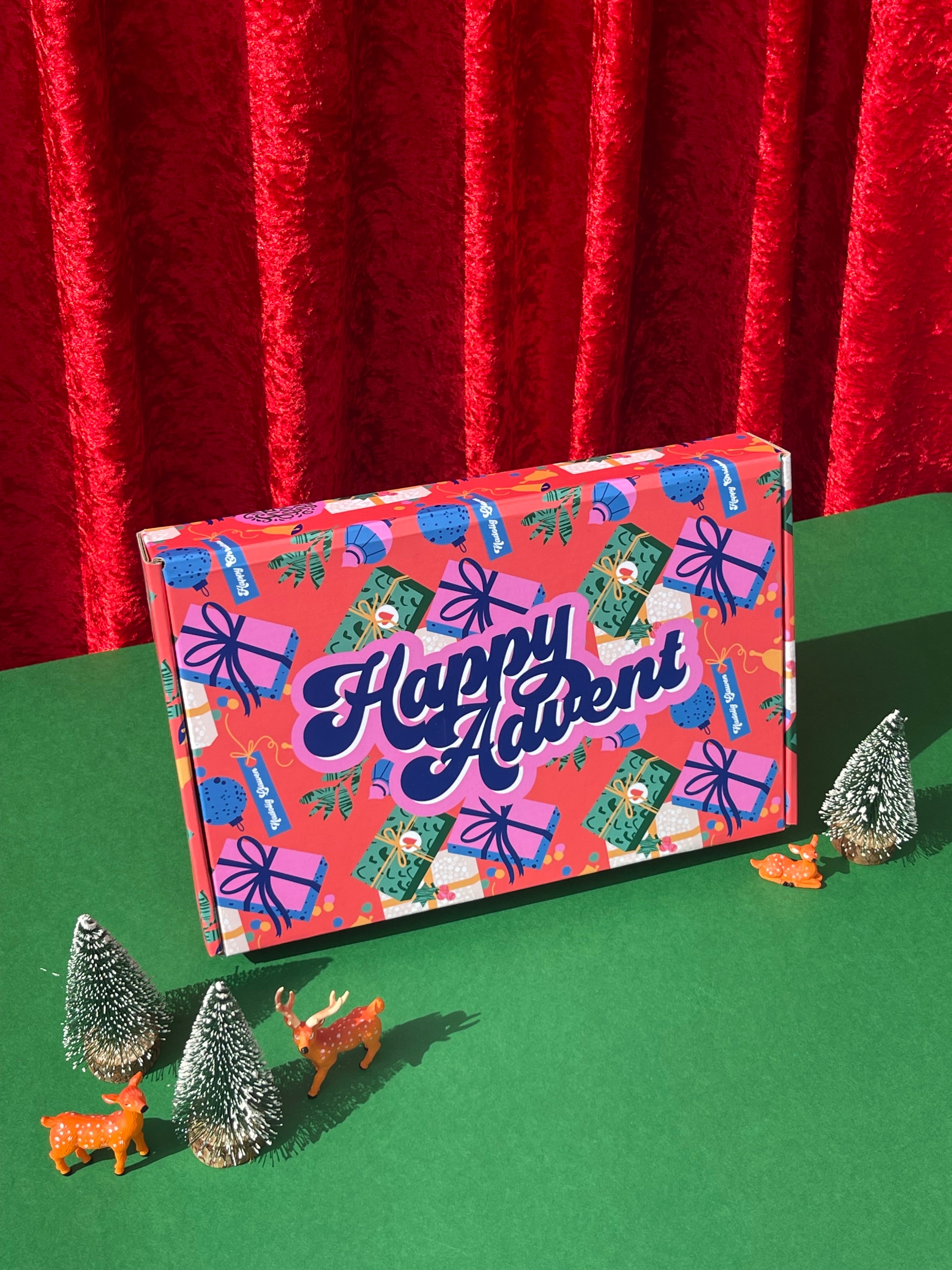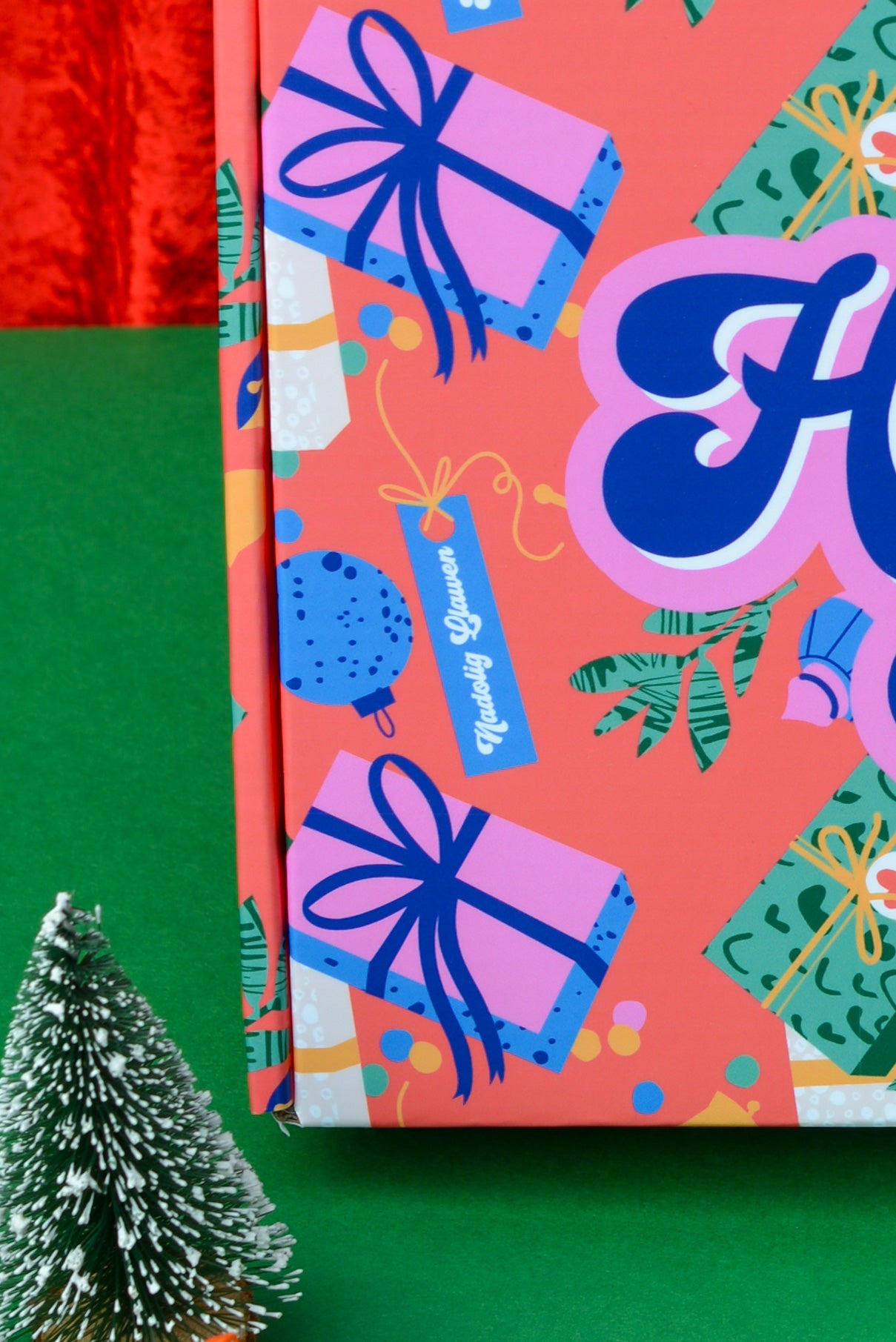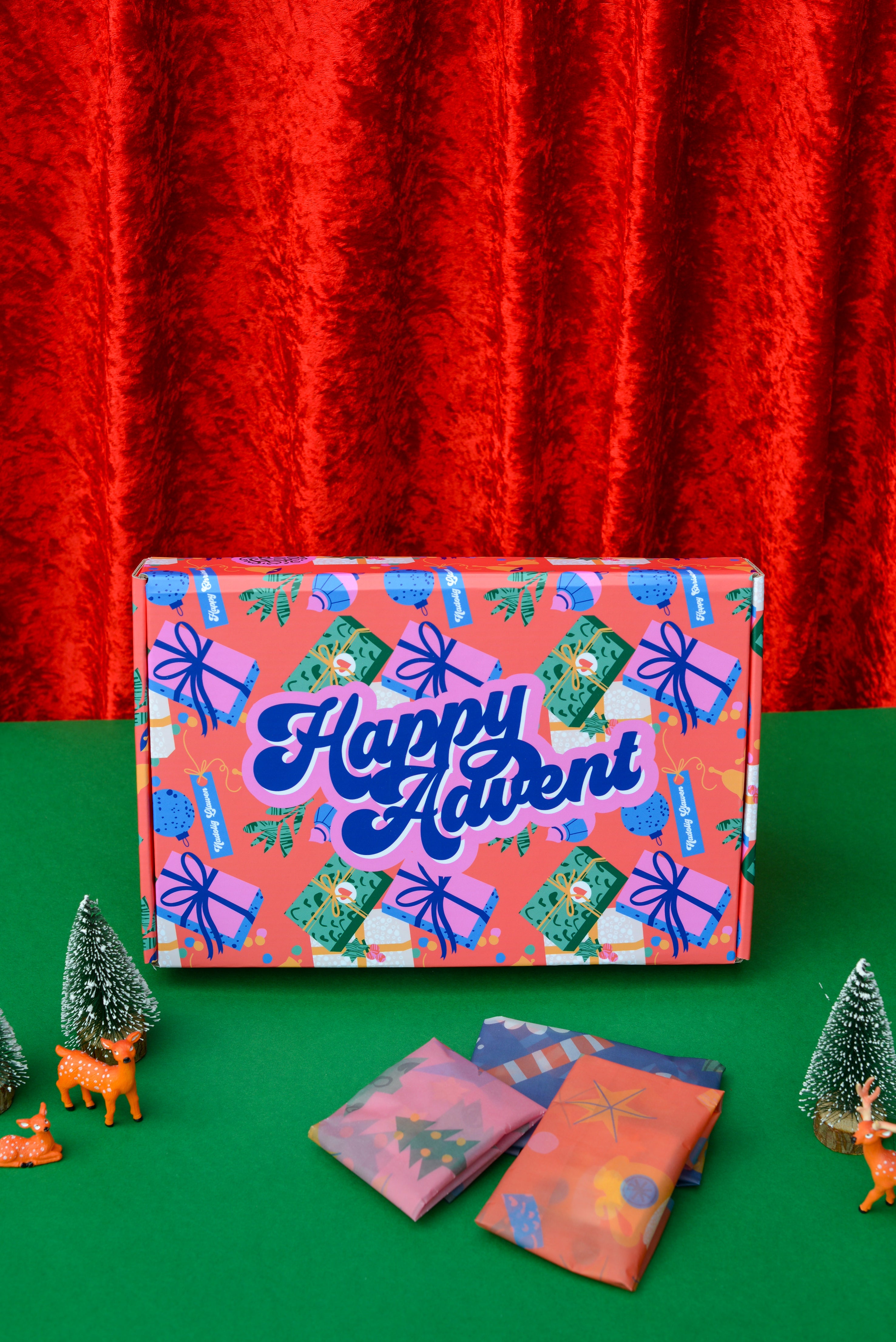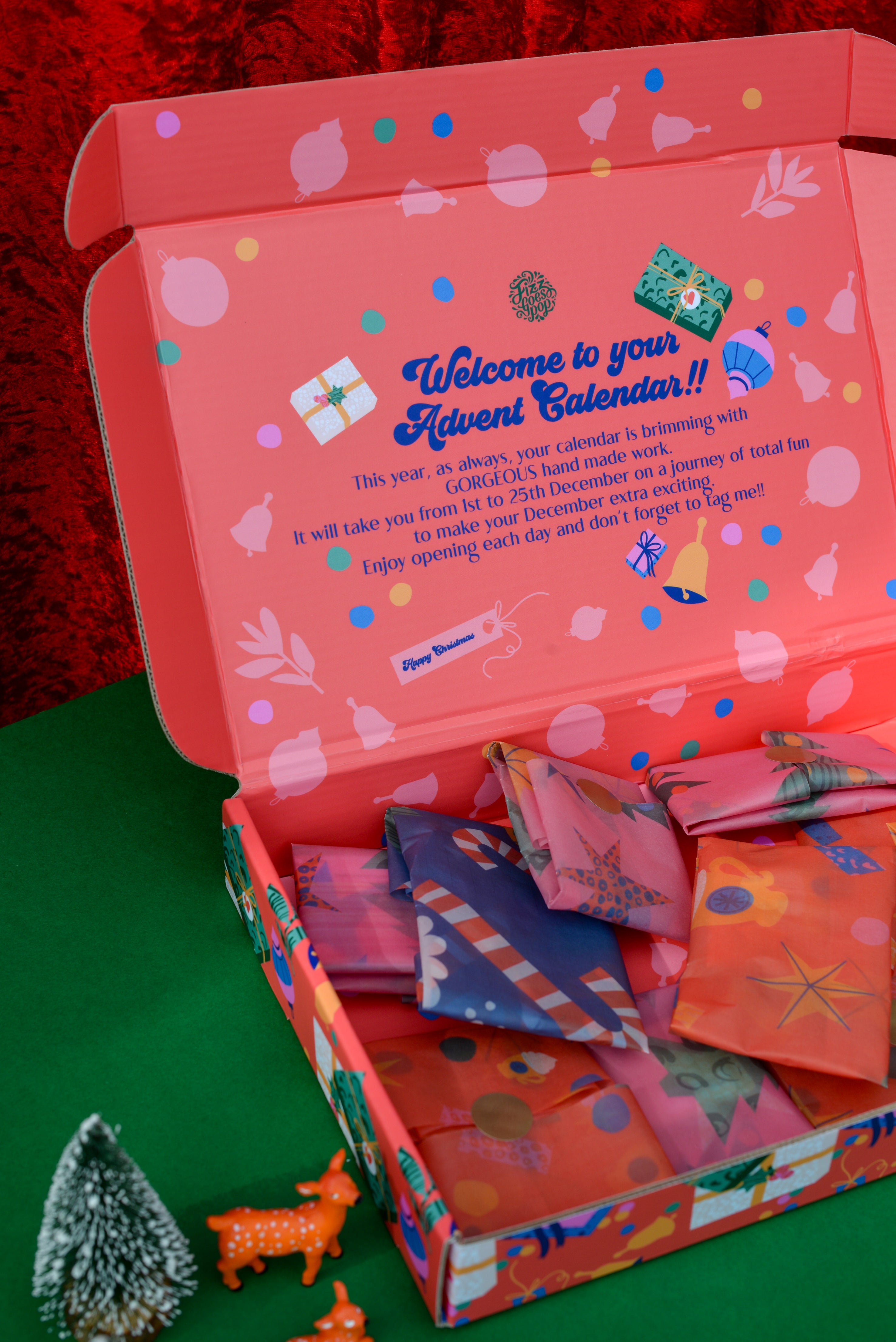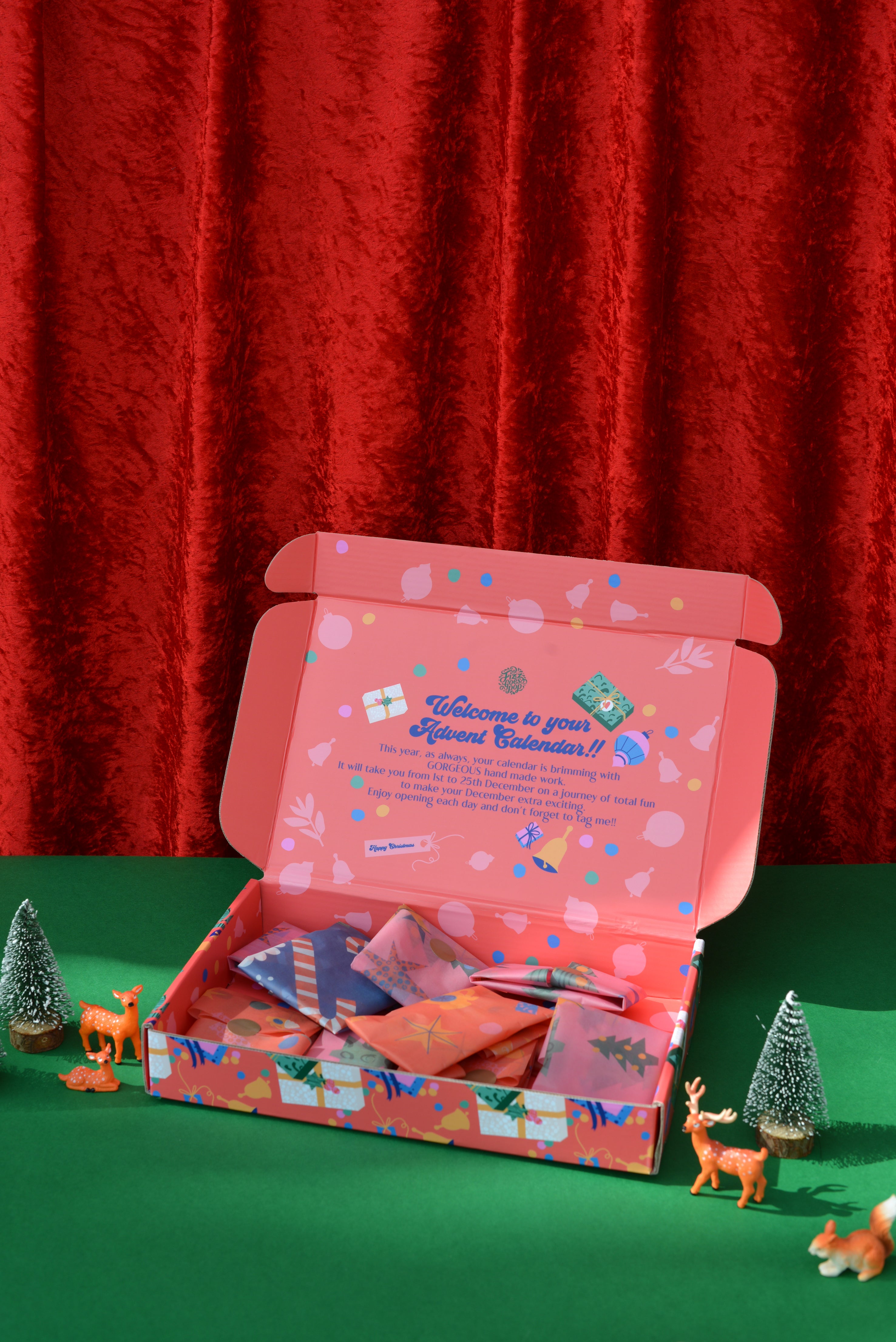 2023 Advent Calendar
Celebrate Christmas 2023 in complete style with a 13 day calendar for every other day in December starting on the 1st and finishing on 25th (to be opened on the odd days of the month) worth a massive £350. 
This year I've opted for a beautifully illustrated double sided printed box with bespoke printed paper parcels inside. The box itself is recyclable and measures 30 x 20 x 5cm, and the paper parcels are biodegradable. 
Each numbered and hand wrapped parcel will contain a luxury handmade gift and a joke written especially by Welsh comedian Kiri Pritchard-McLean, total legend.  
I encourage you to decorate your christmas tree with them hidden in branches, or create a beautiful display with fairy lights and other Christmas treasure. You could even create a hide and seek with them for someone you live with, but this is for you right?!
It is truly decadent and something to treasure during the month, and well beyond, the box itself can be used to store your decorations each year to keep them safe in the attic.
Every element of it is made with total care and attention, the items inside are either exclusive to the calendar or are variations on existing designs but in exclusive-to-the-calendar colour ways.
For a guide to content:
1 x Christmas statement earrings
1 x Non Christmas statement earrings
1 x brooch
1 x necklace
4 x other earrings
5 x Decorations
Thank you and i cannot WAIT to see what you think when it arrives! 
For more info on what Kiri is up to atm then please head to her website www.kiripritchardmclean.co.uk
****IMPORTANT INFORMATION BELOW, PLEASE READ****
Please note, that free delivery is not valid on this item due to the size and value, similarly the subscriber discount/abandoned cart code is not valid. This item is of a huge value with massive discount already, so i cannot justify any further discounts at this time.
This is a pre order, so please expect despatching from beginning of November with a priority to those outside of the UK, which is plenty of time for December 1st.
I will be sending all of these items as Signed For in the UK to ensure a safe and timely arrival.
Please only order the advent in your order unless you are happy to wait for any additional items purchased at the same time to arrive when I send the advent. 
For international orders, if you are worried about loss during transit I would encourage you to choose tracked in the checkout.
I have marked a deposit price and a full payment price, I wanted to ensure that there was opportunity for some people to spread the cost, so the deposit is payable now, and the remaining will be collected manually by me via email, so please be ready for a collection email on 1st November, then payment must be made within 24 hours via PayPal, failure to do so will mean a loss of deposit due to the work undertaken already. 
For additional split payment ideas I also recommend using PayPal to spread the payment into three equal monthly payments by using PayPal at the checkout and selecting Pay in 3. This option is totally managed by PayPal and would complete your purchase with me at time of purchase. Any additional queries regarding PayPal would then need to be directed to PayPal.