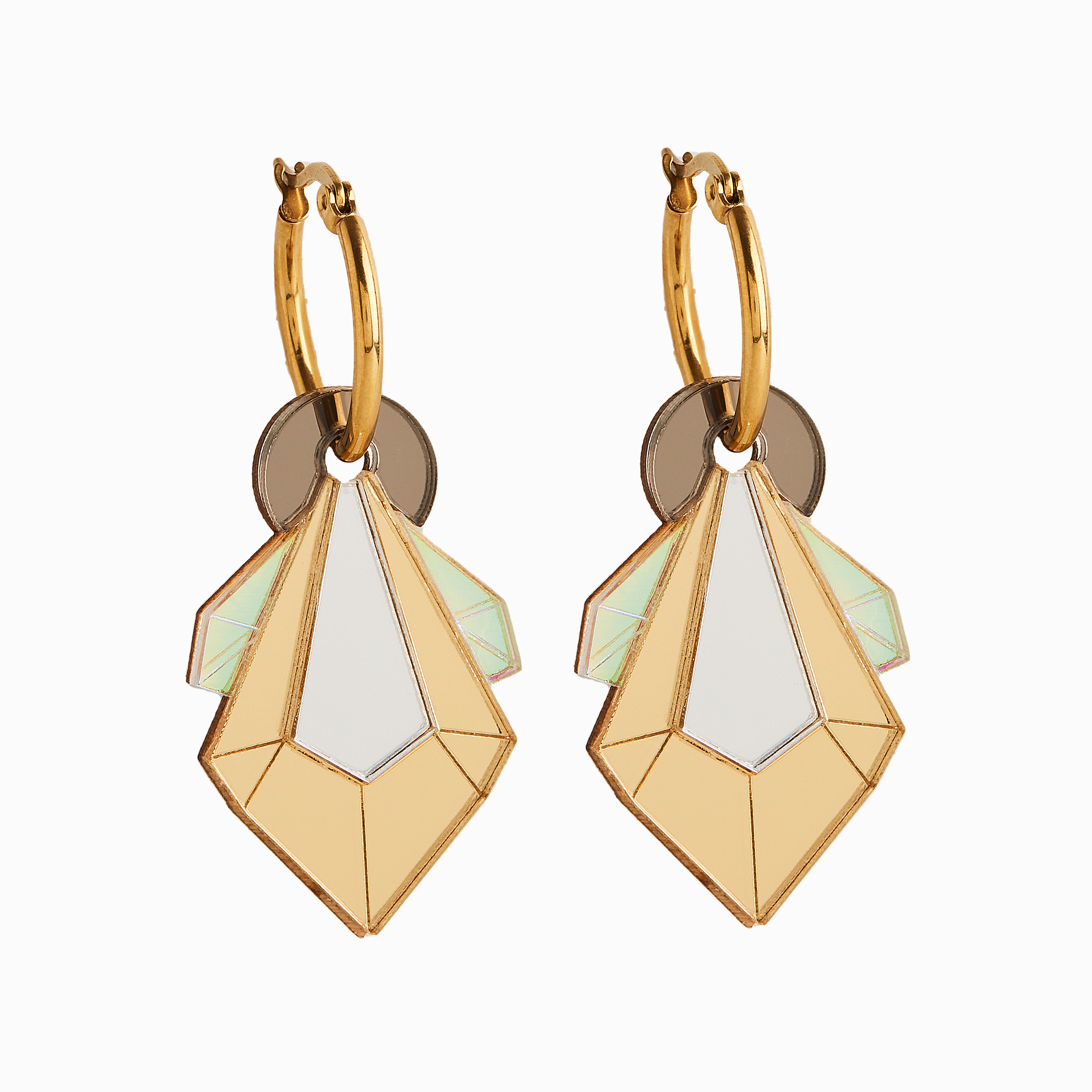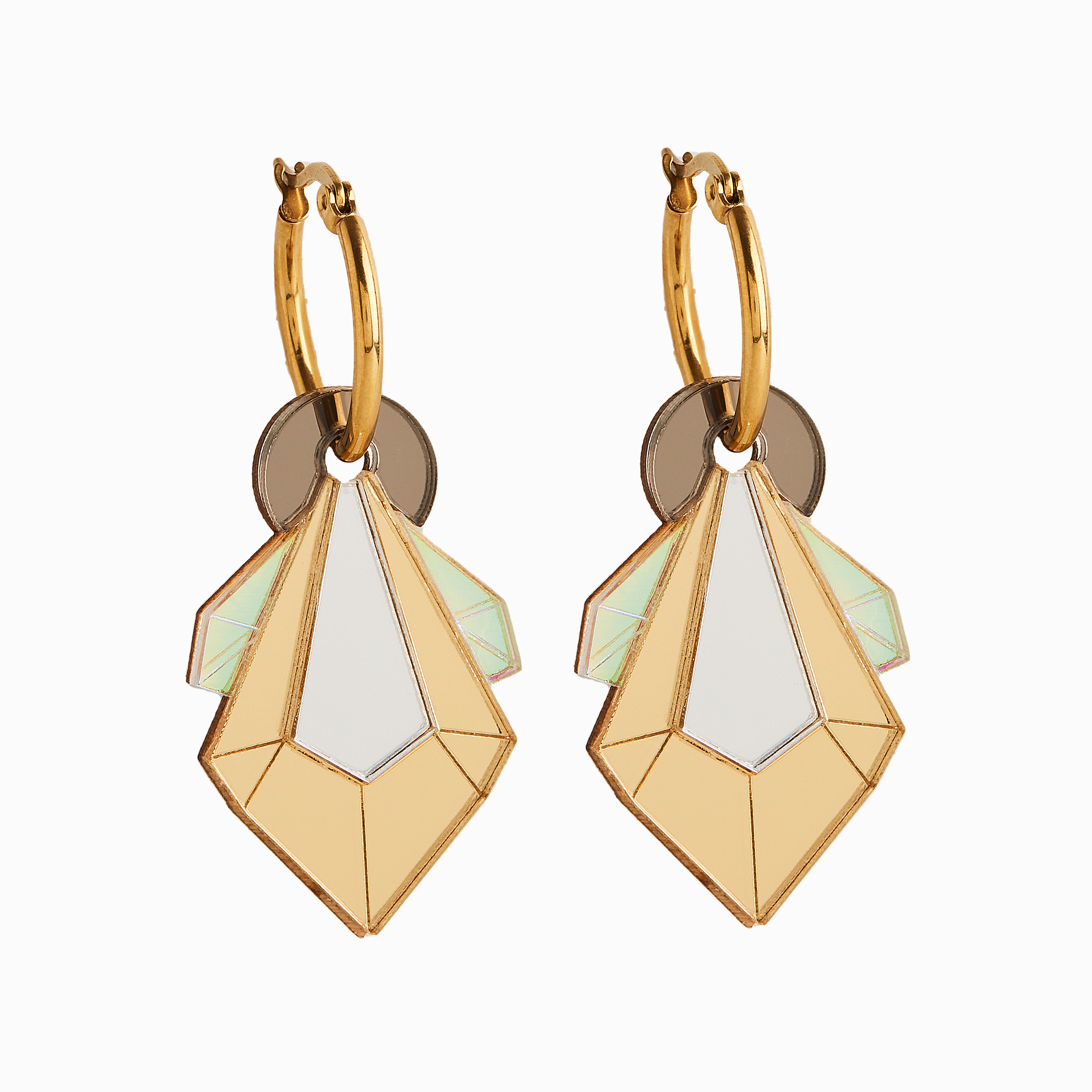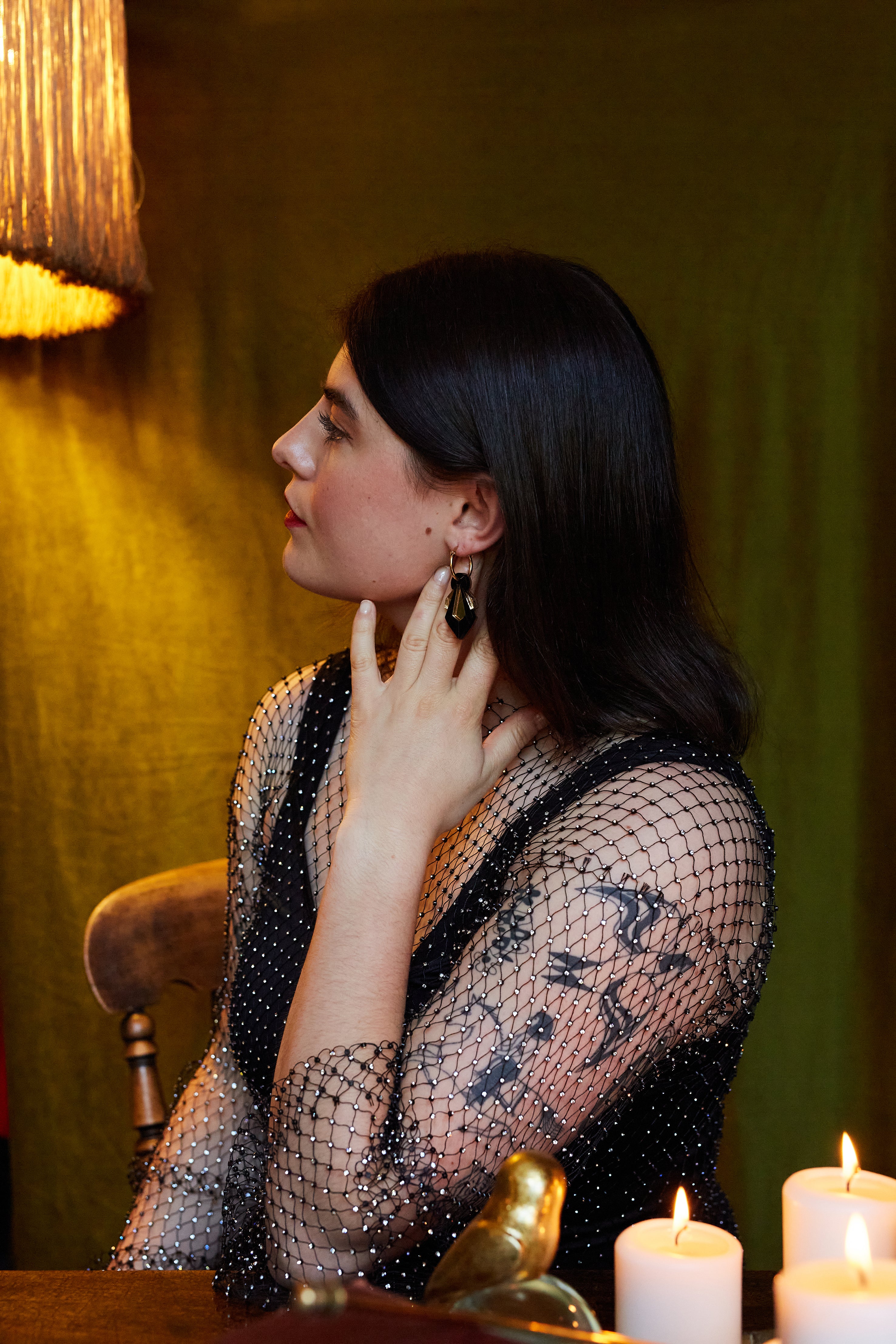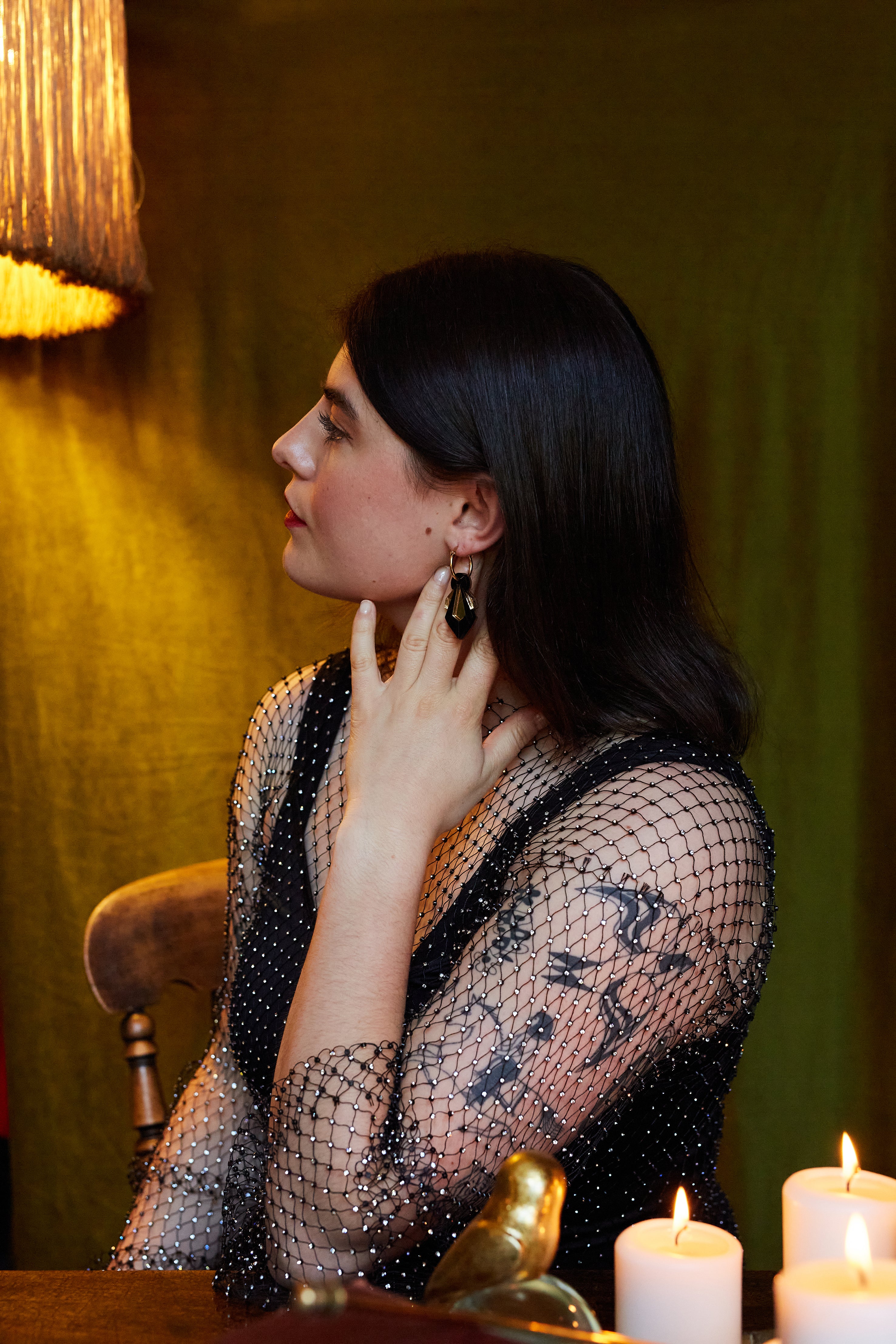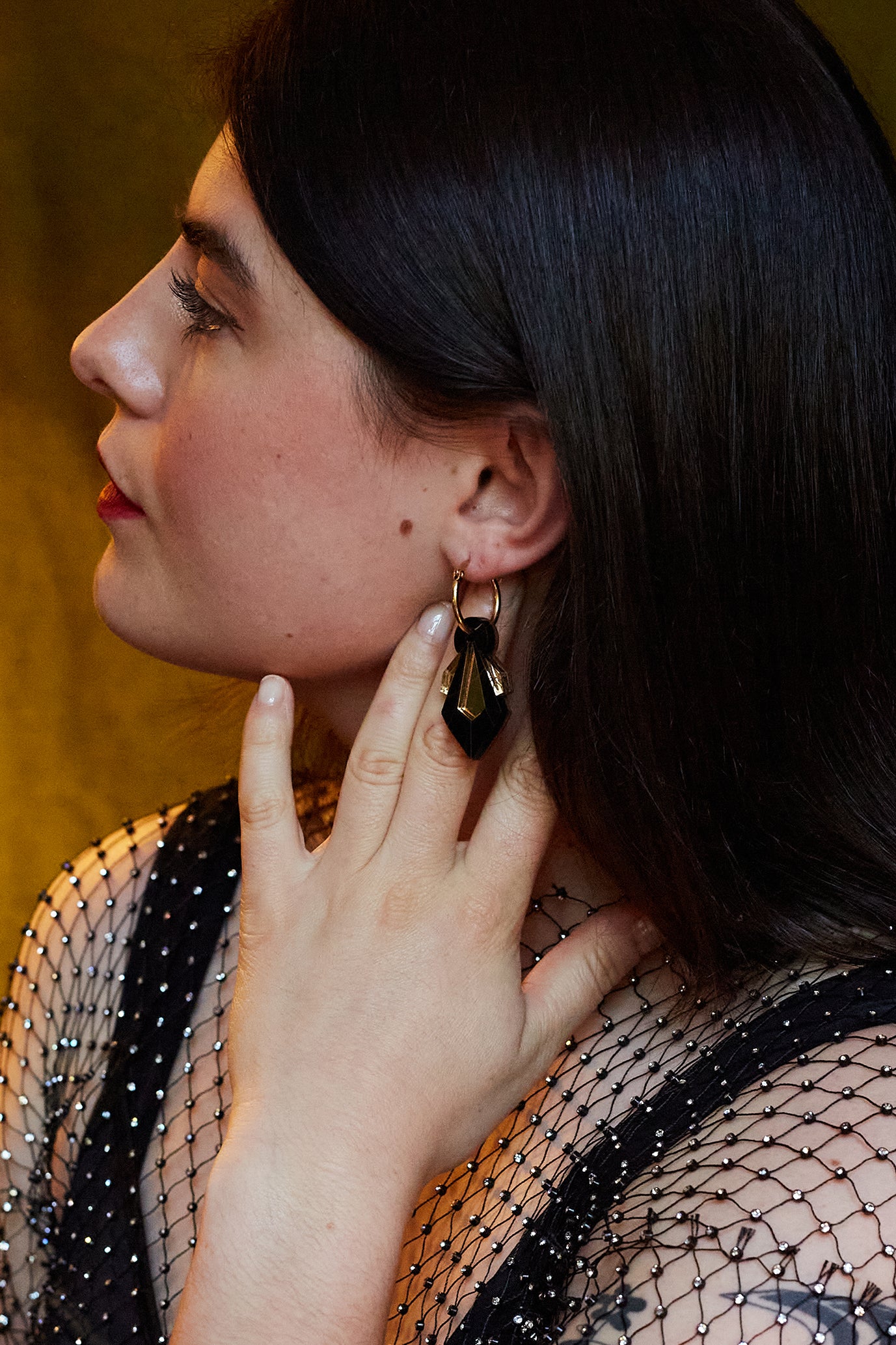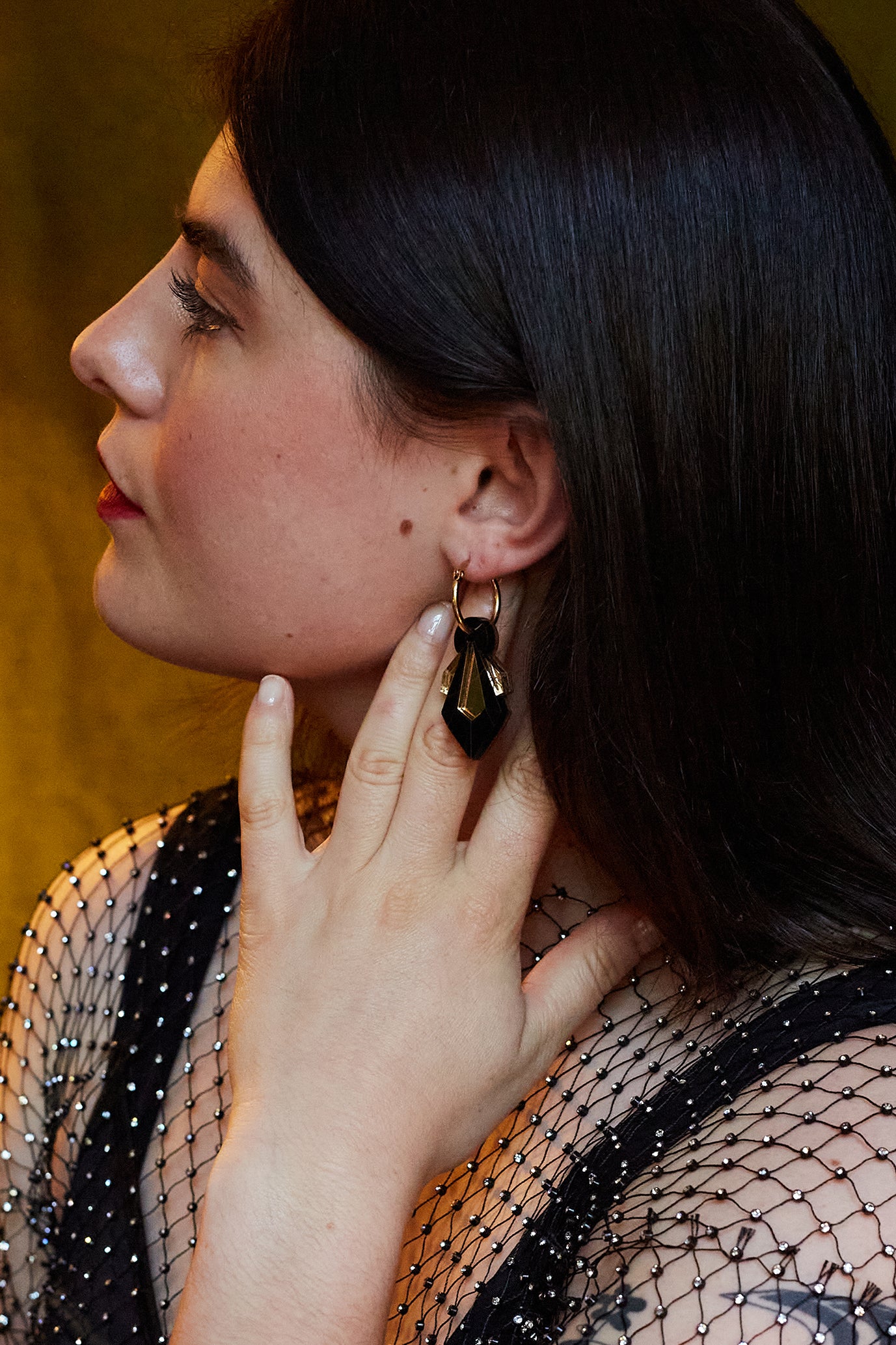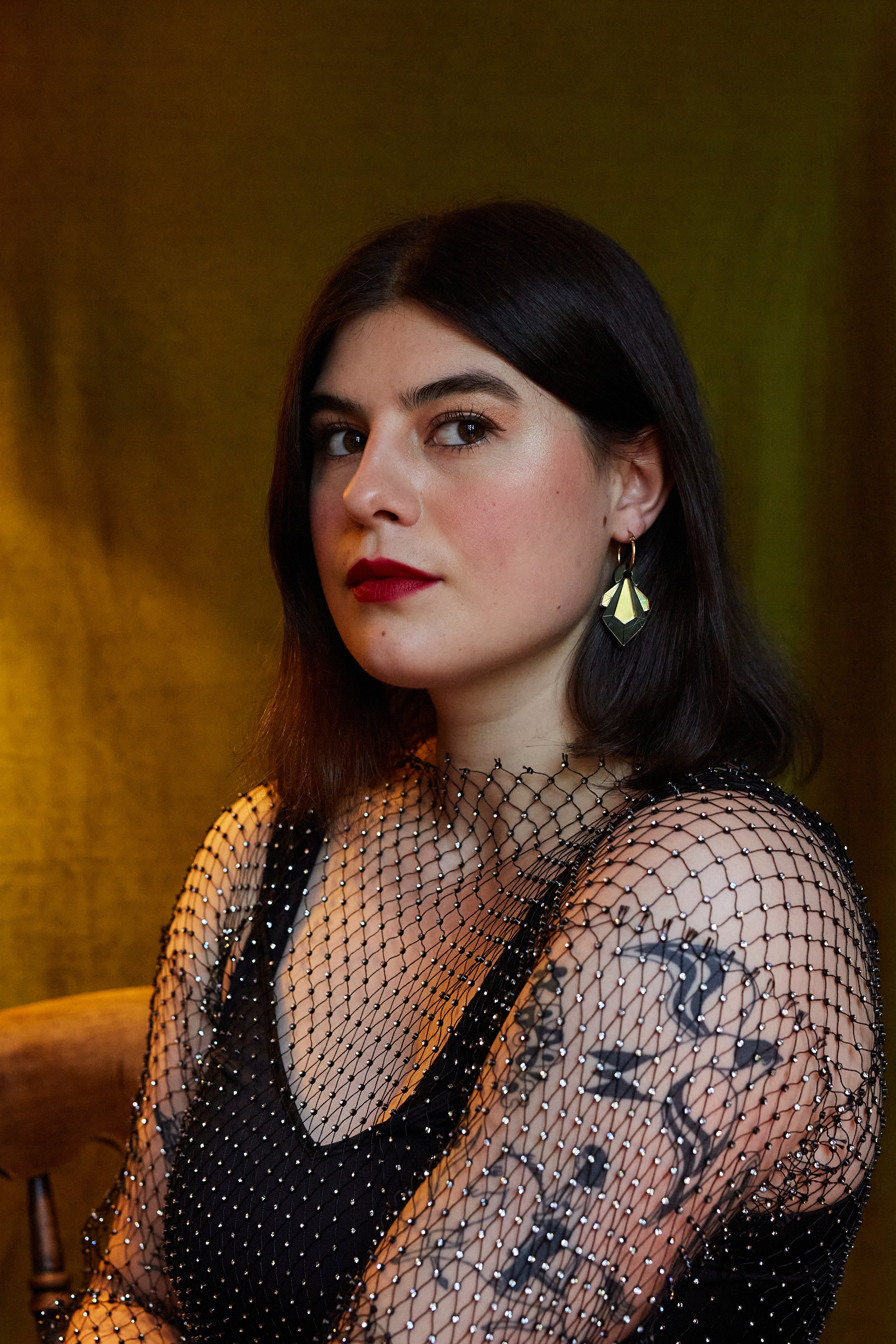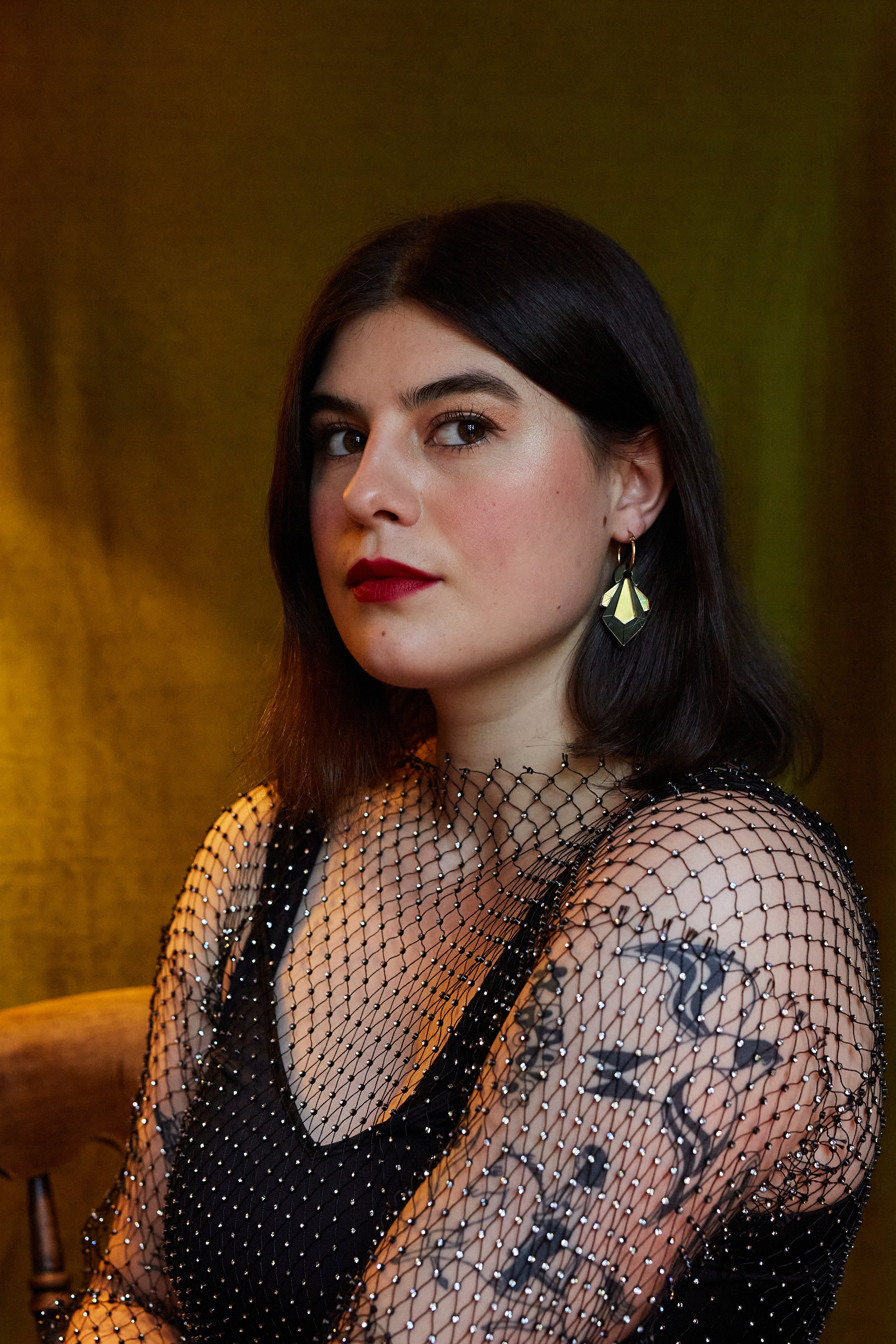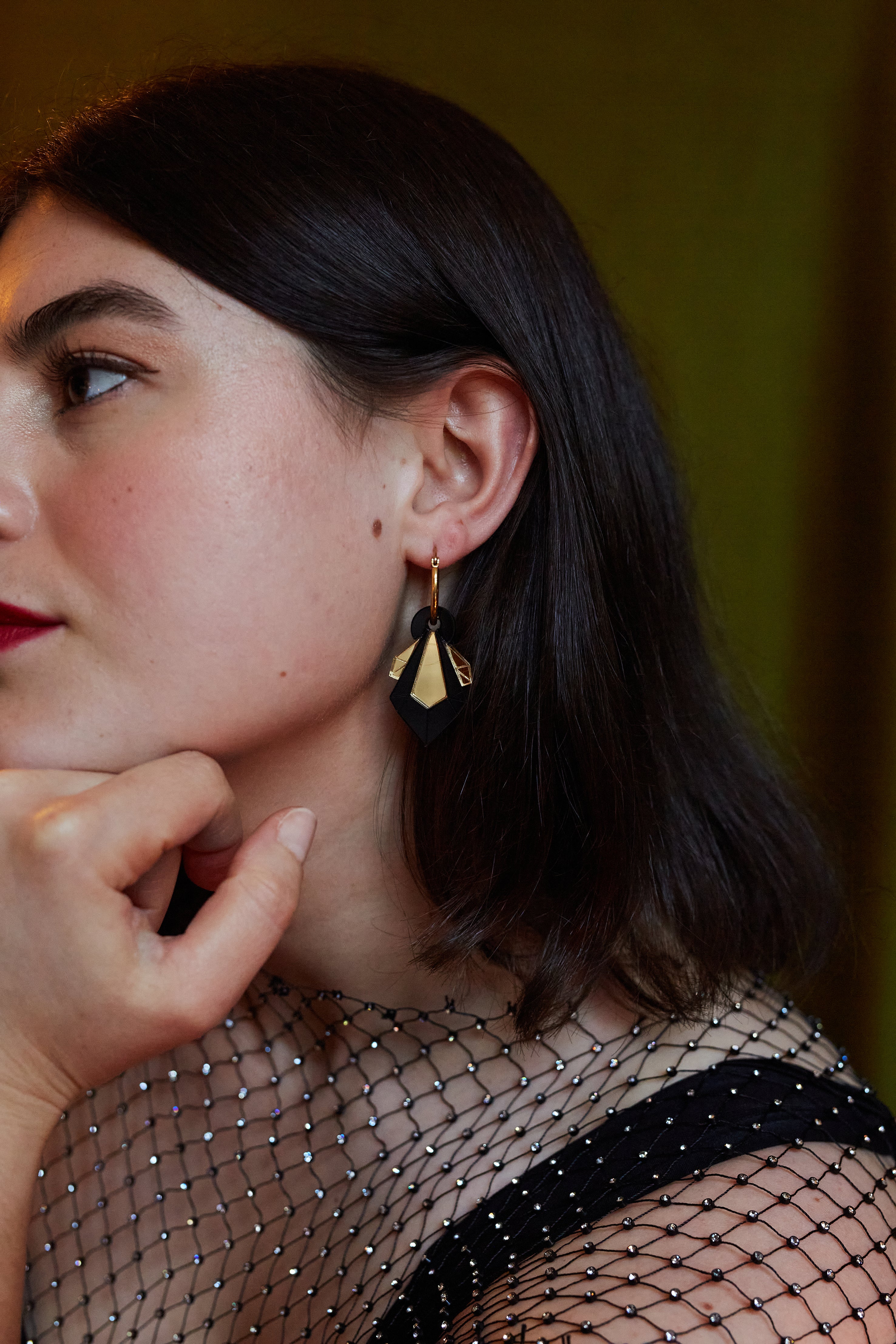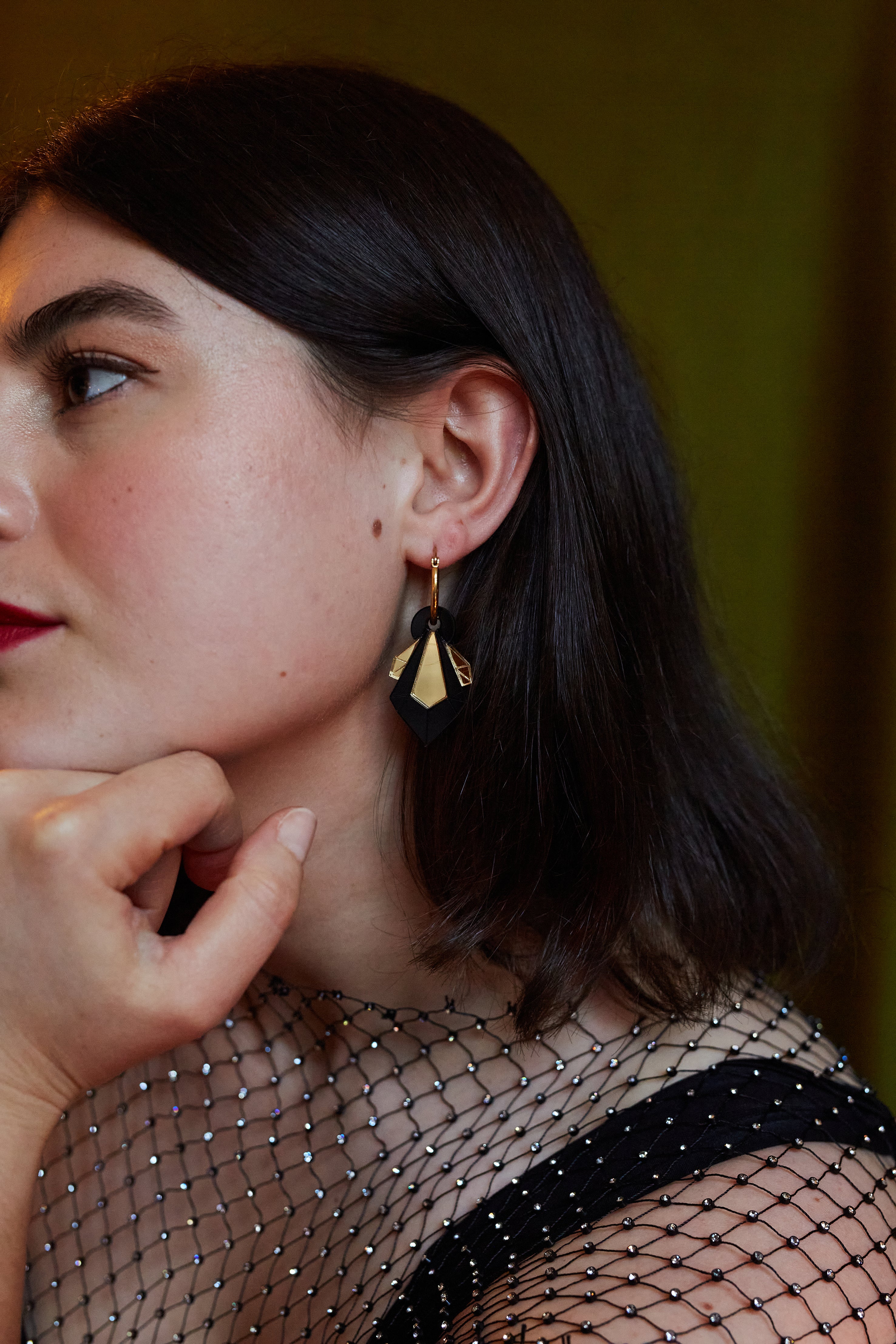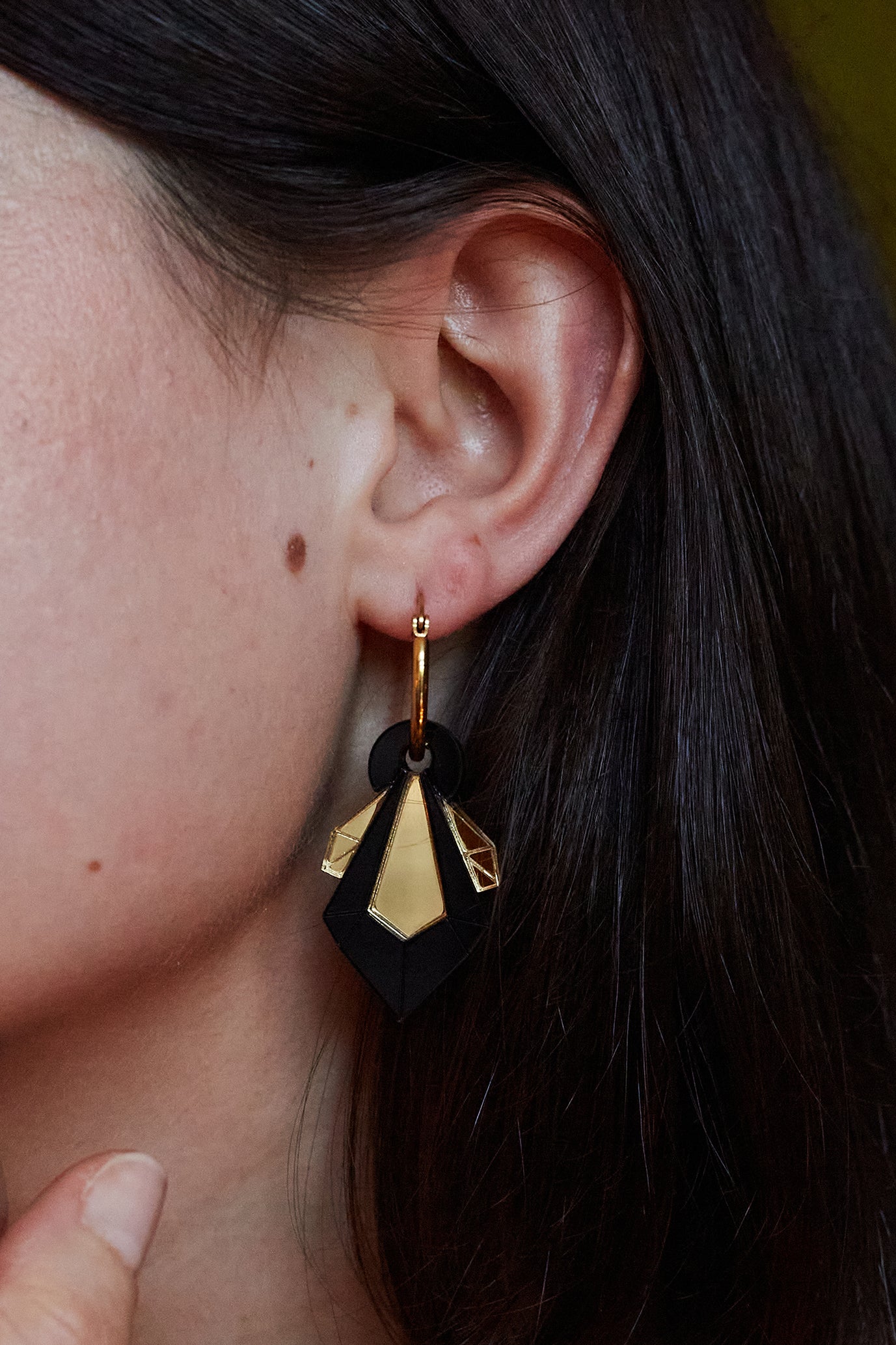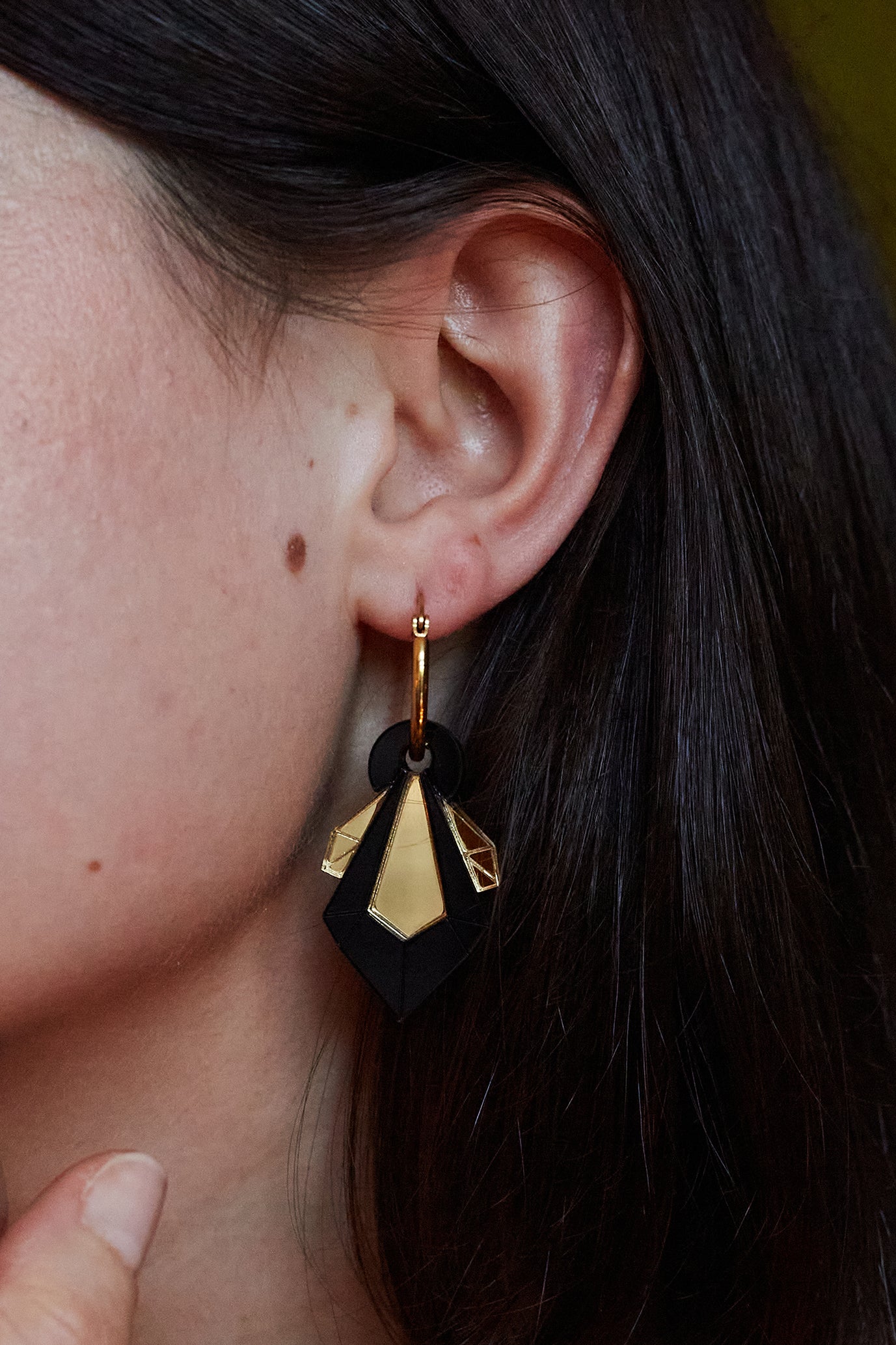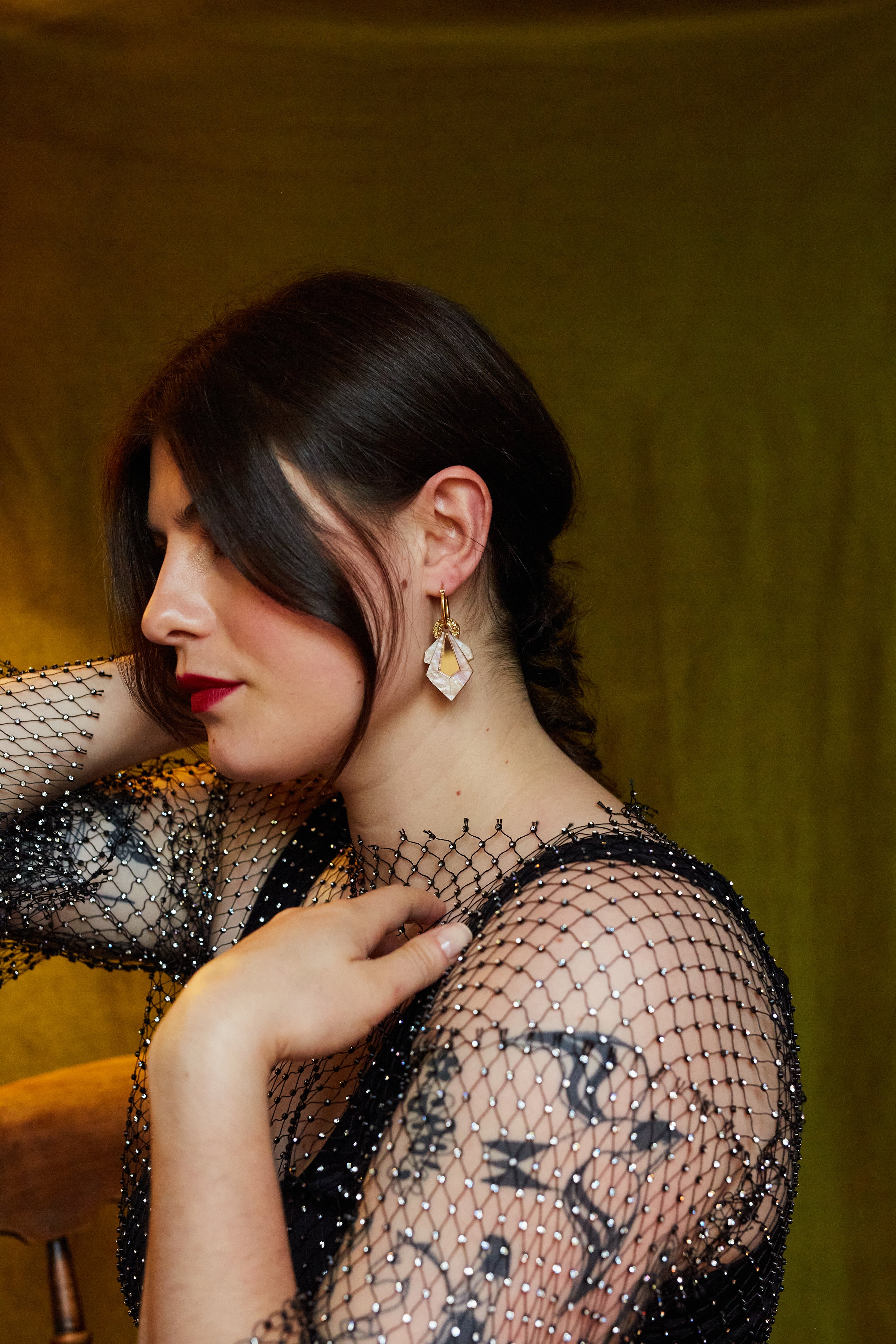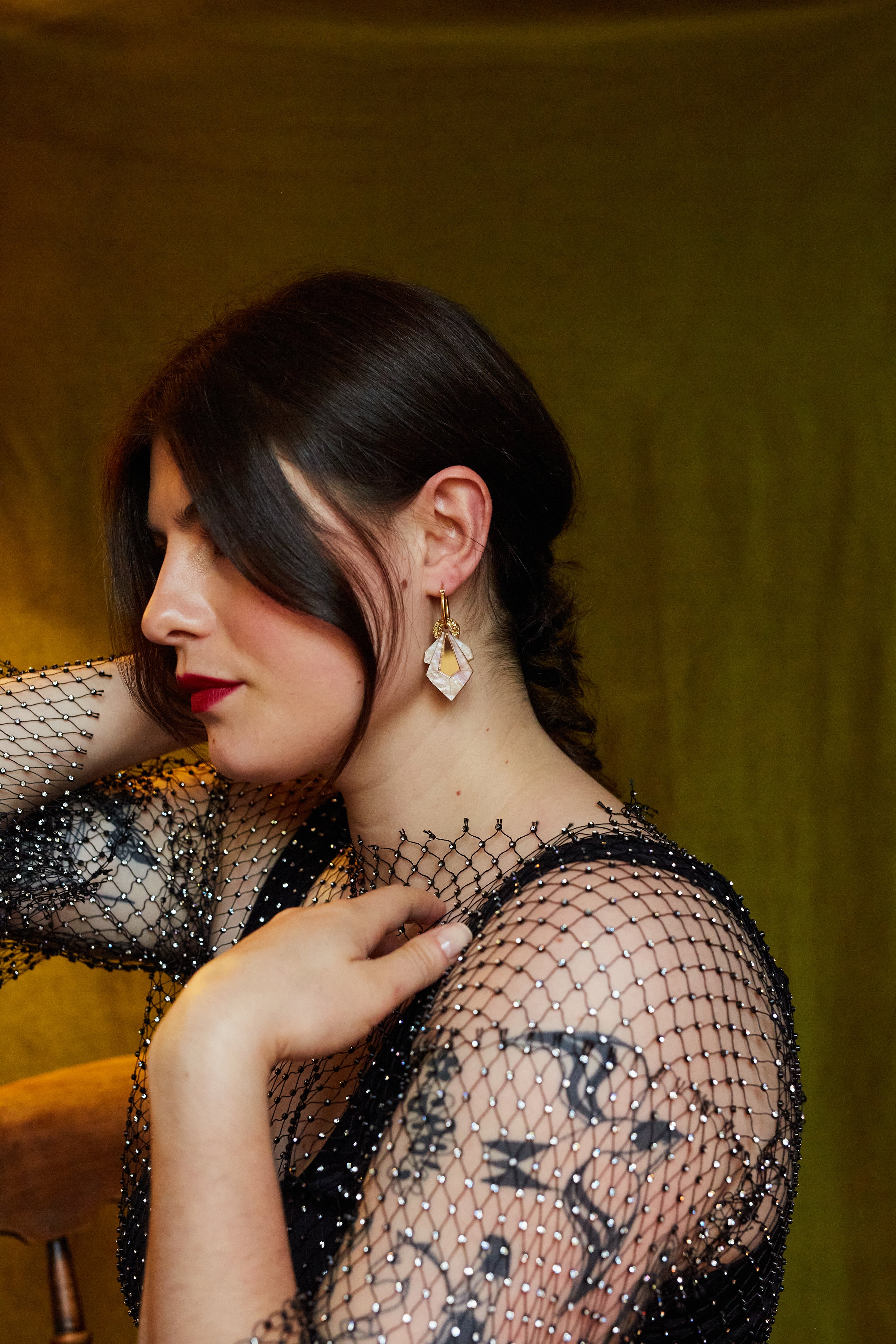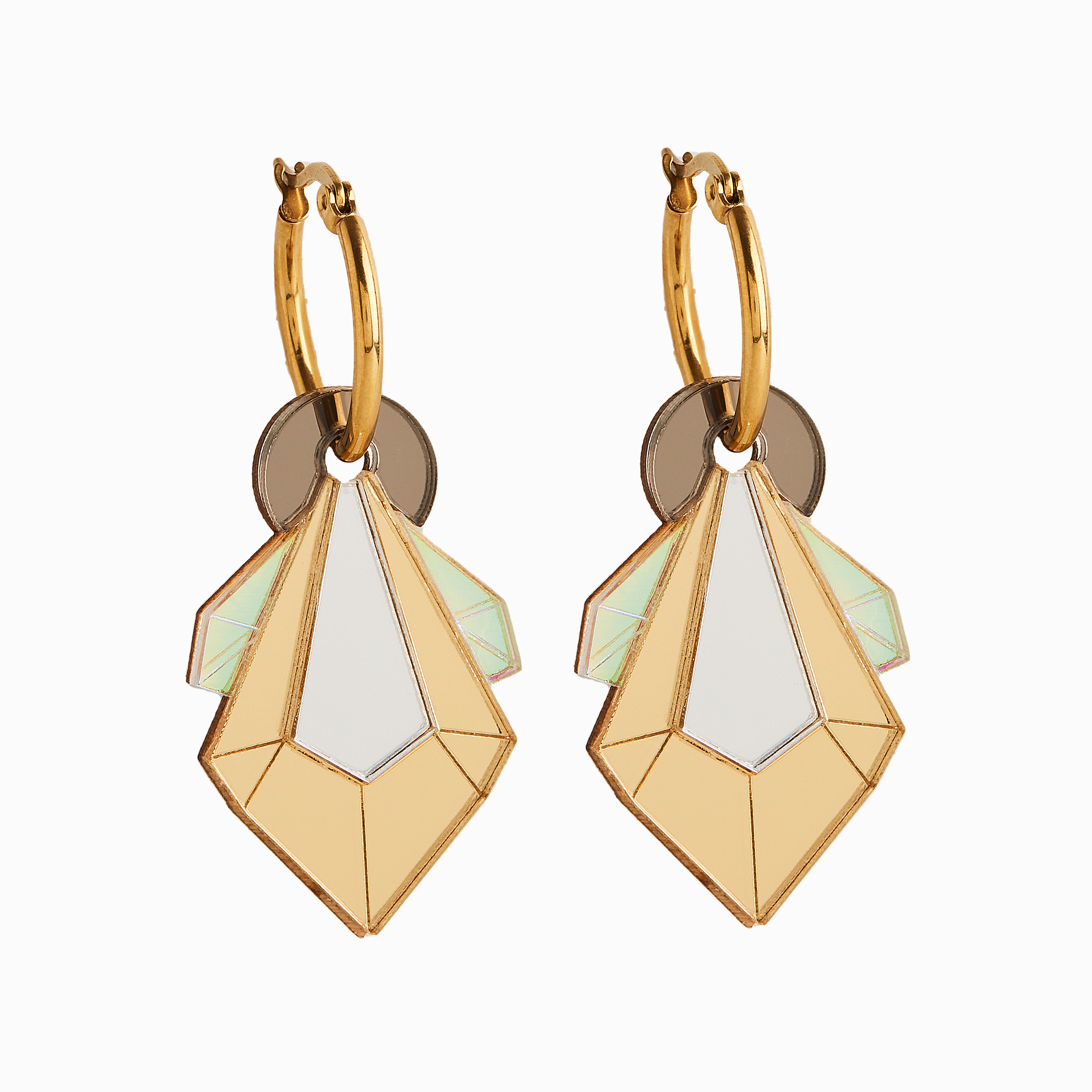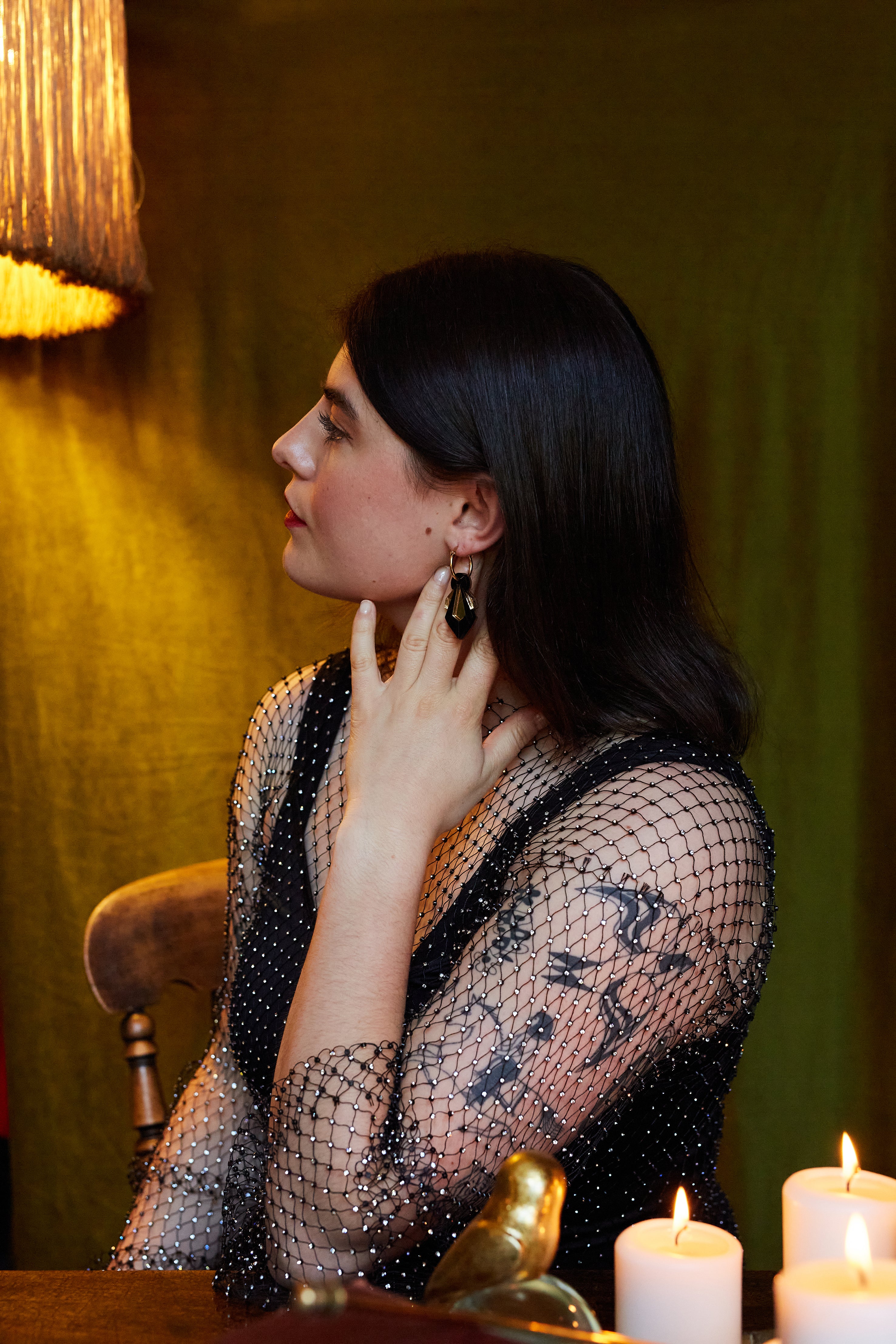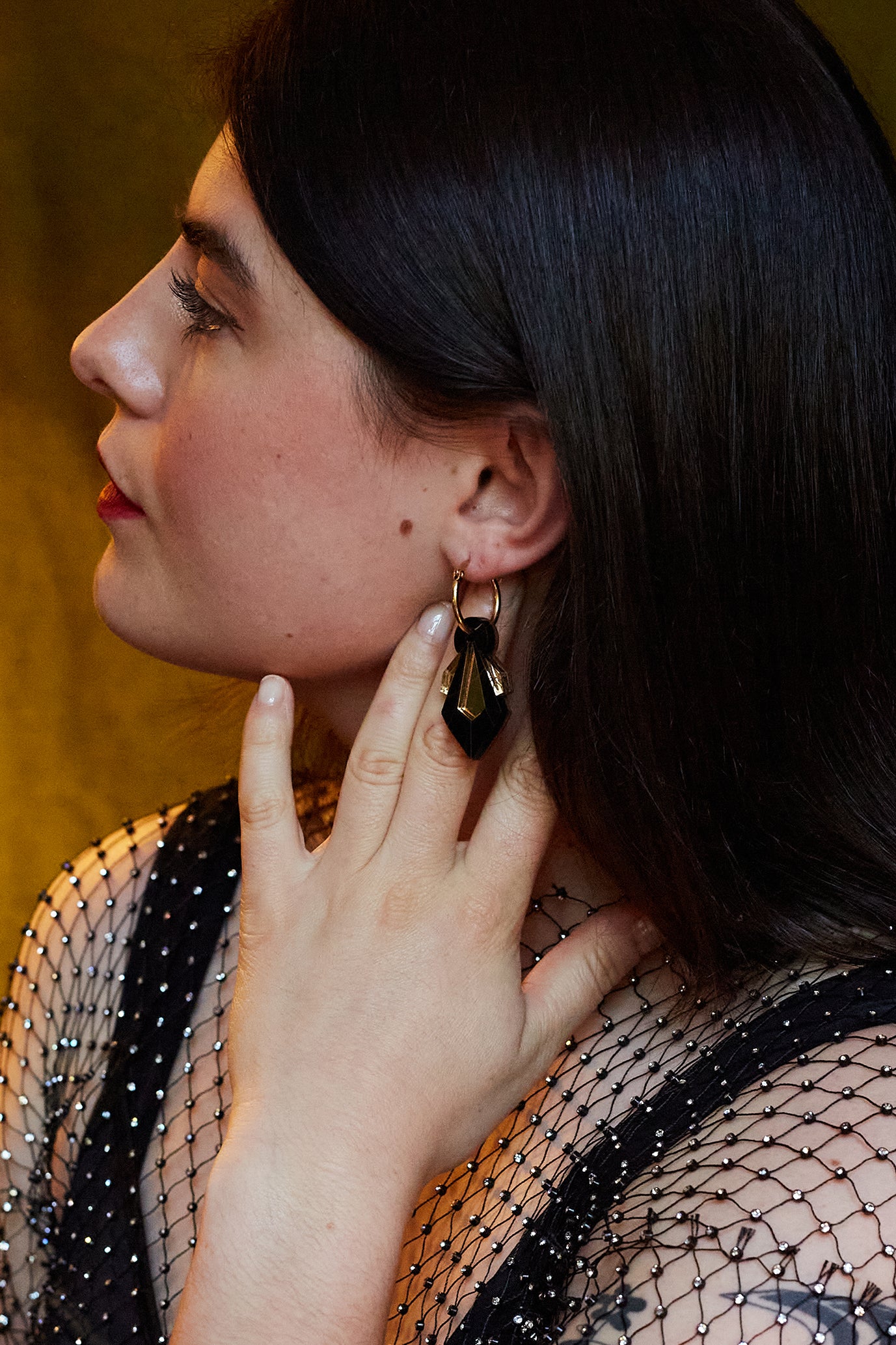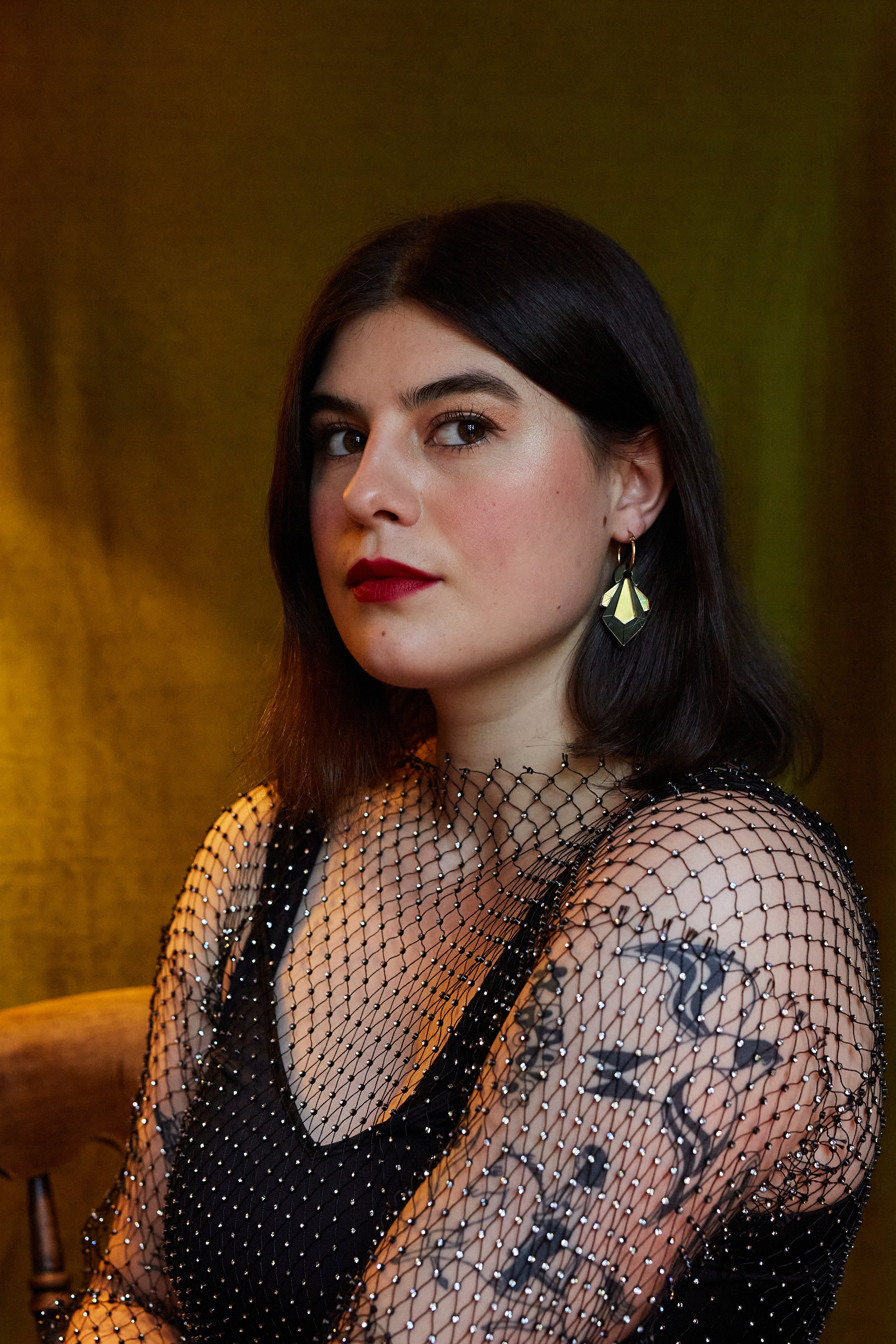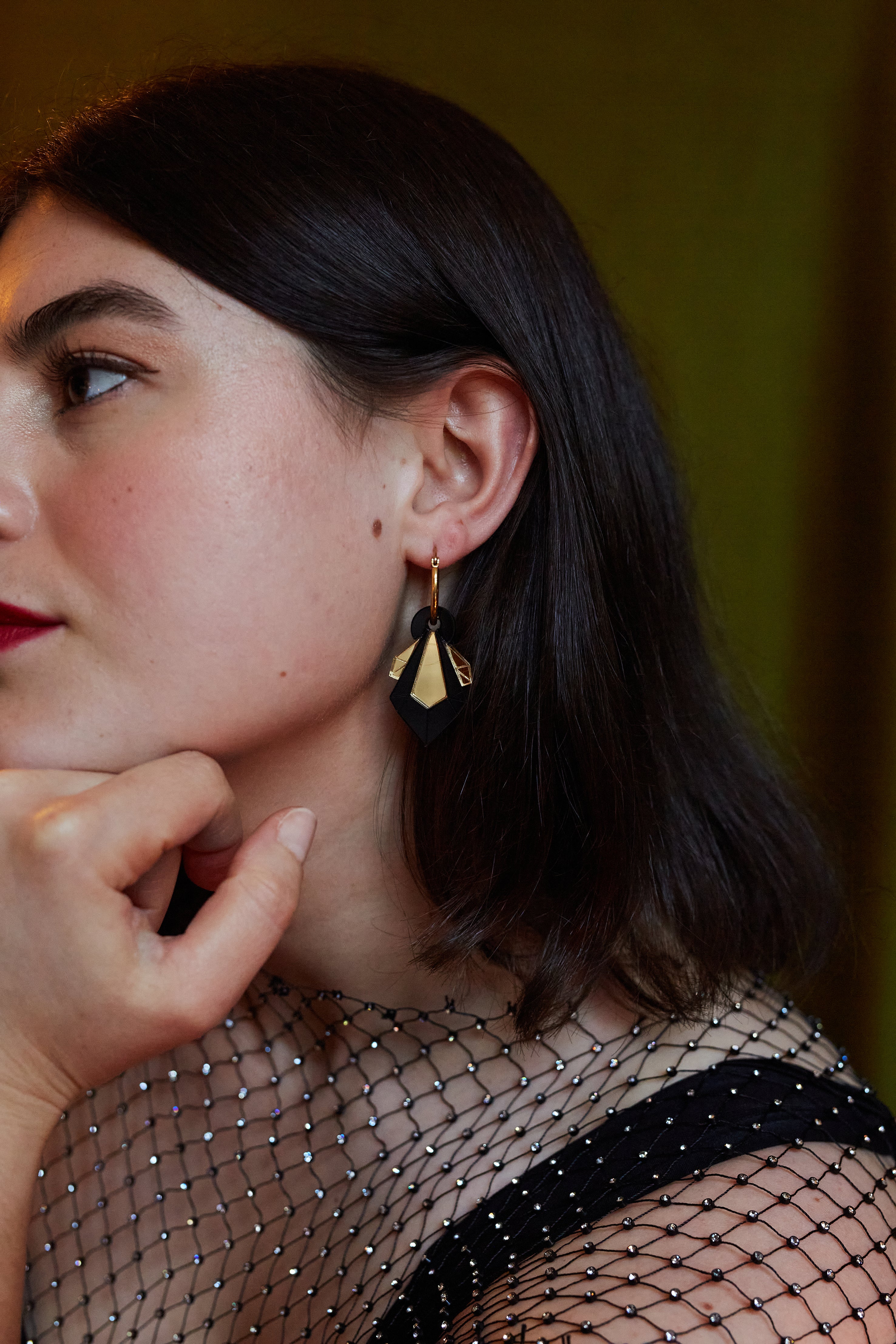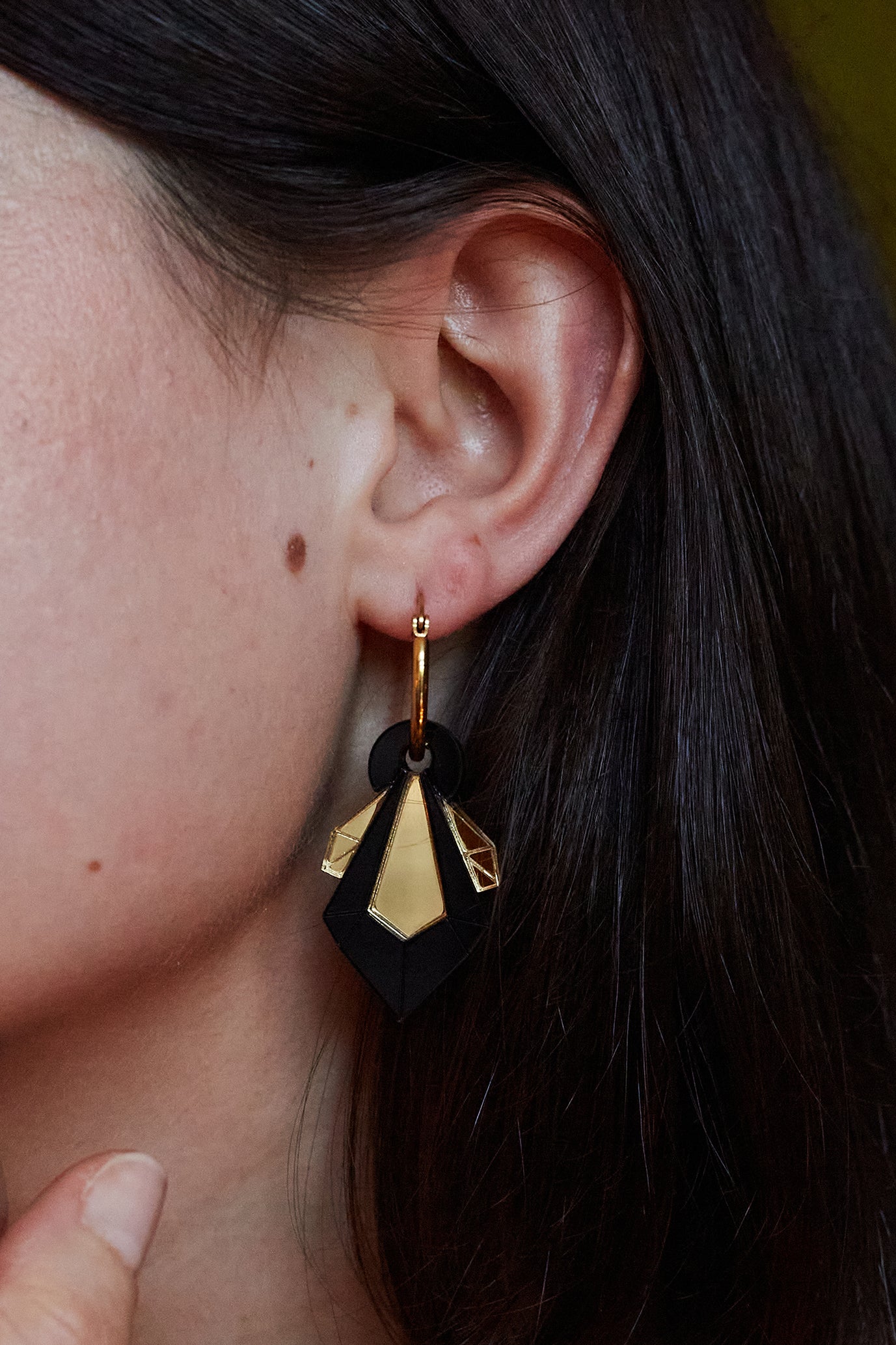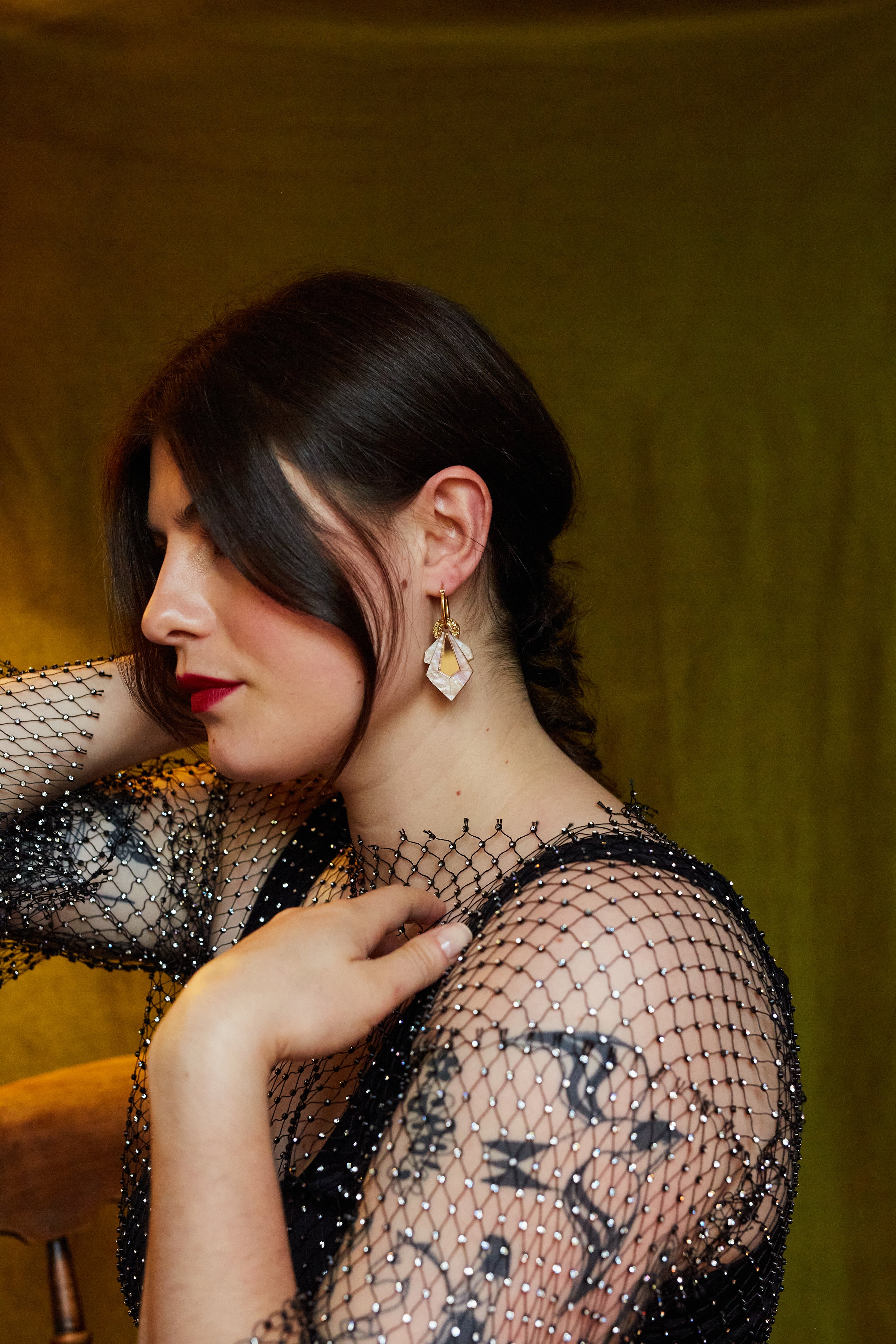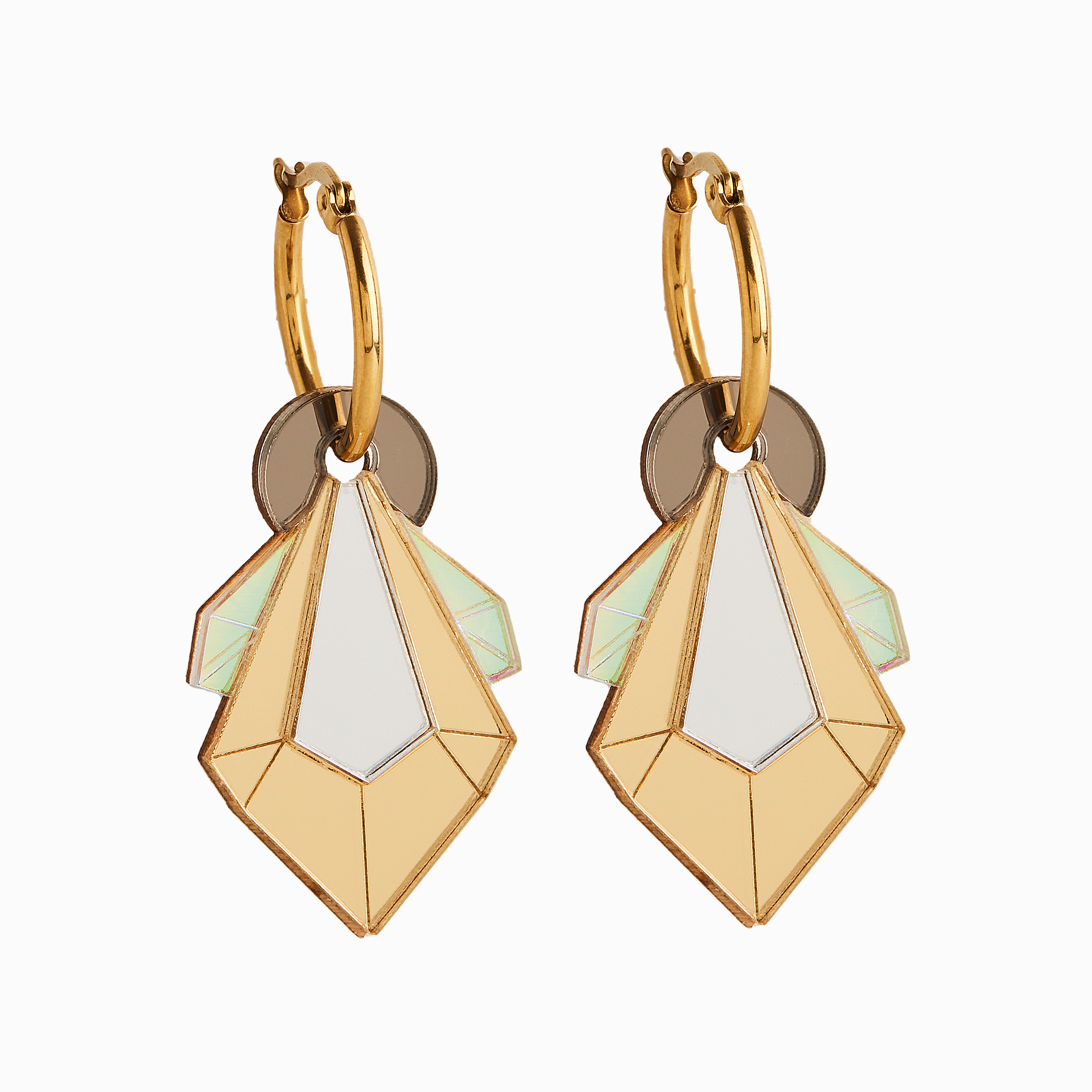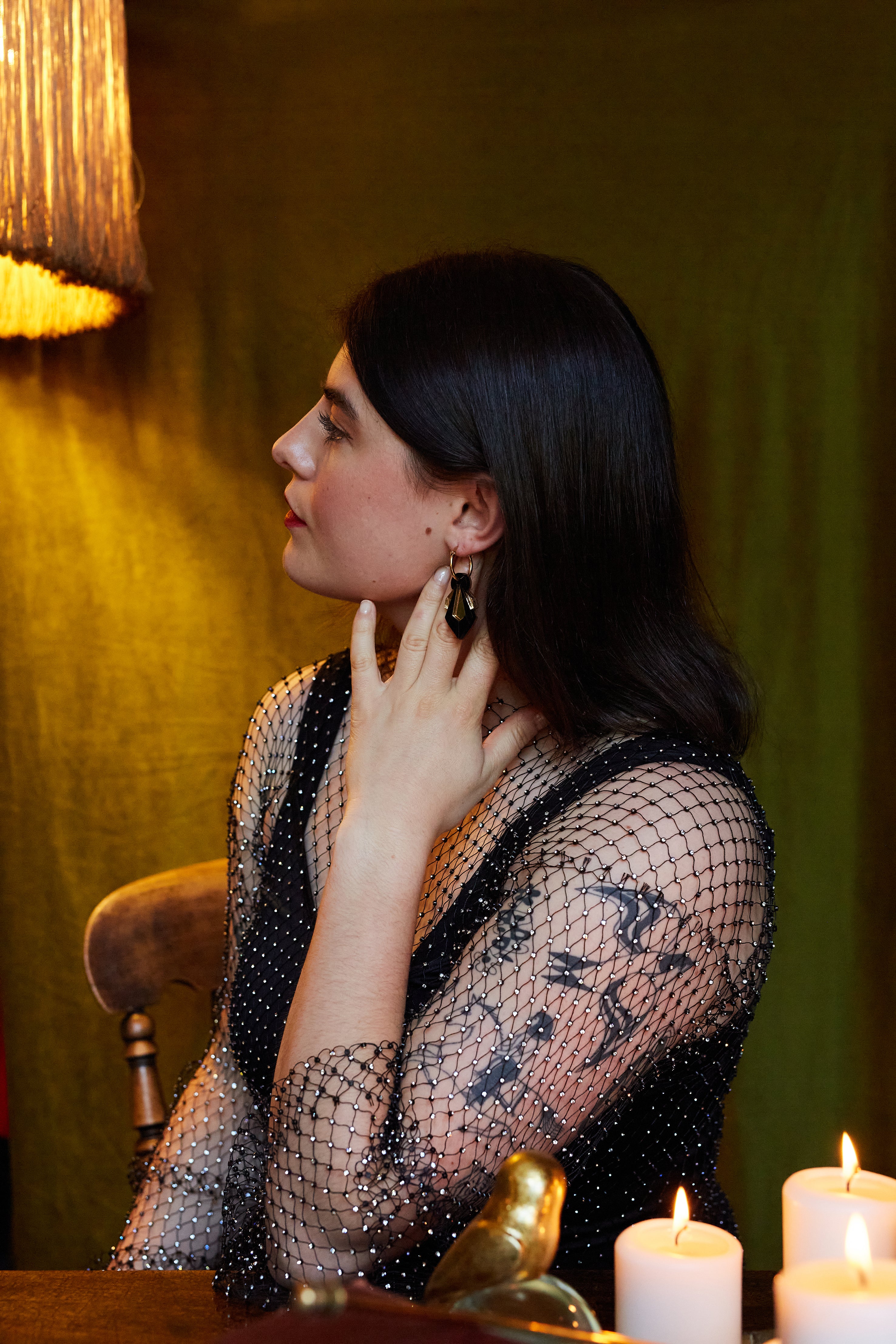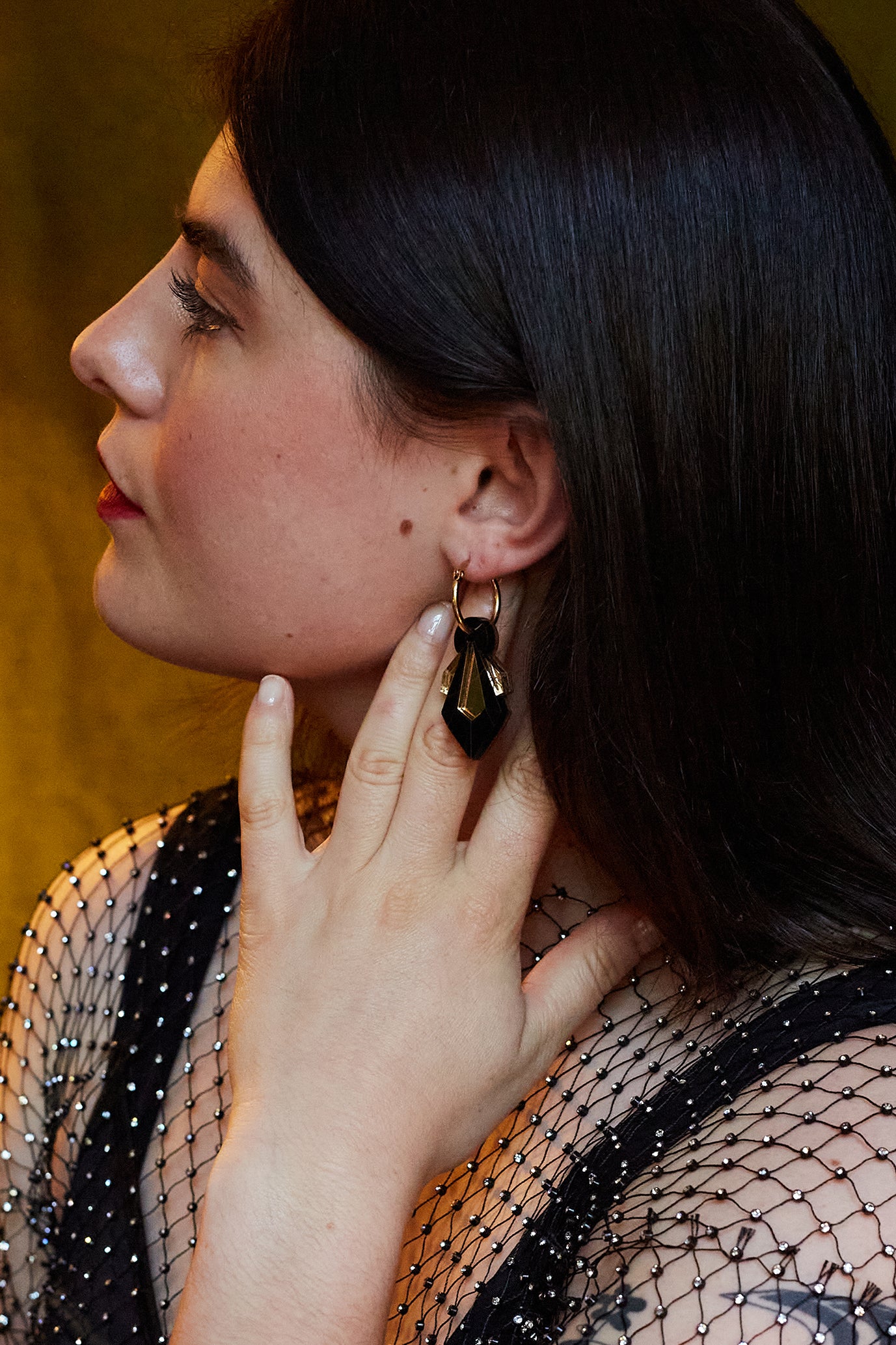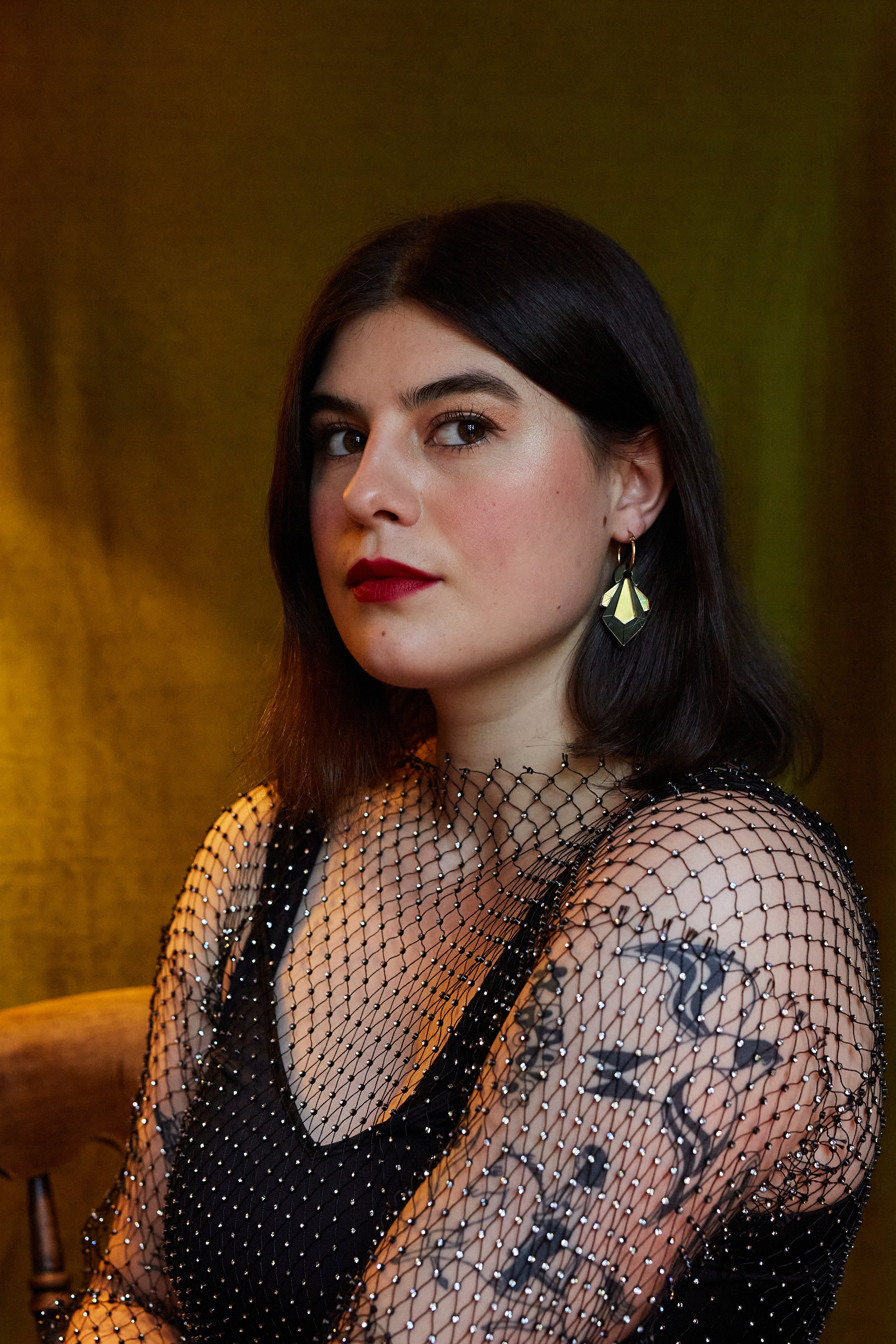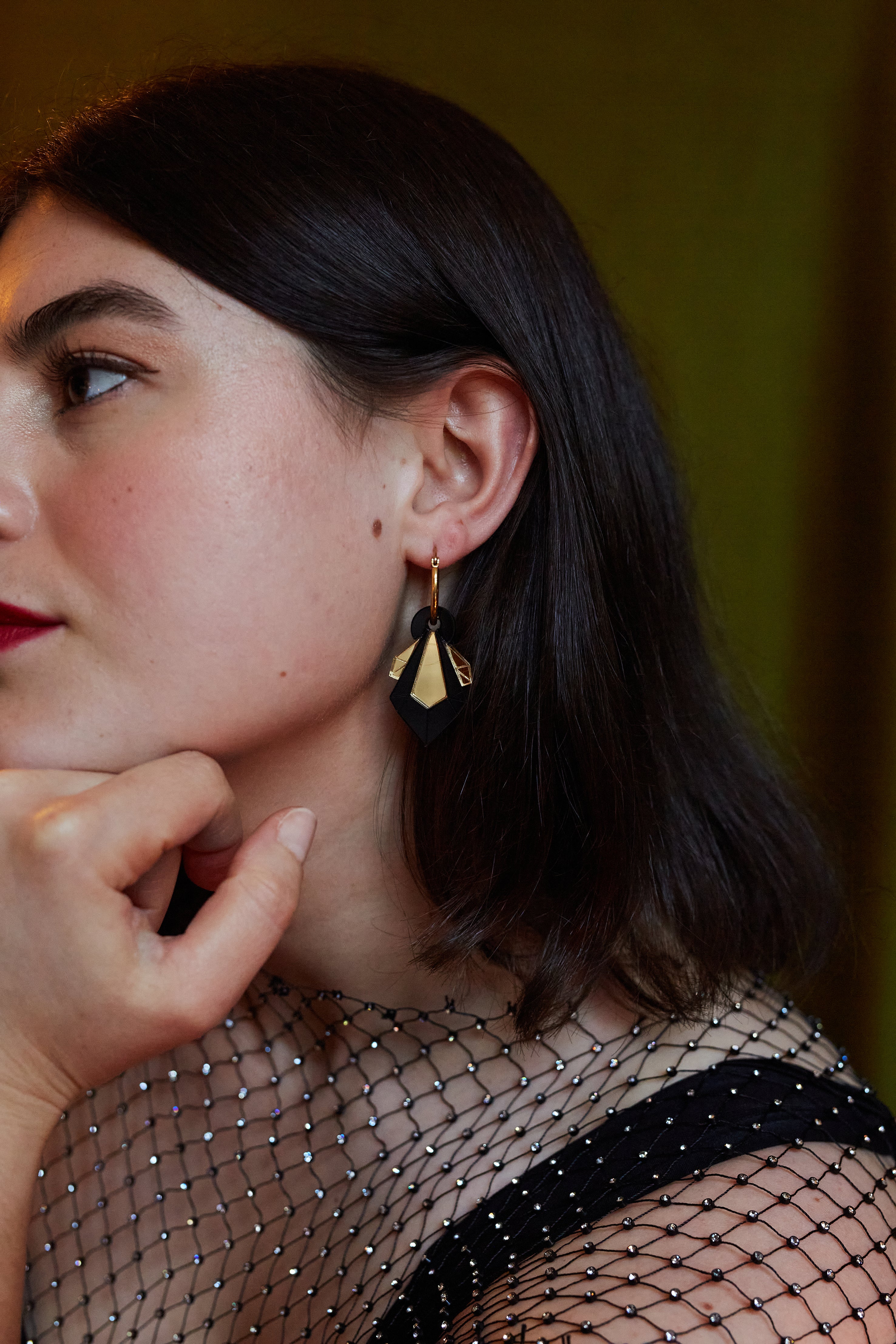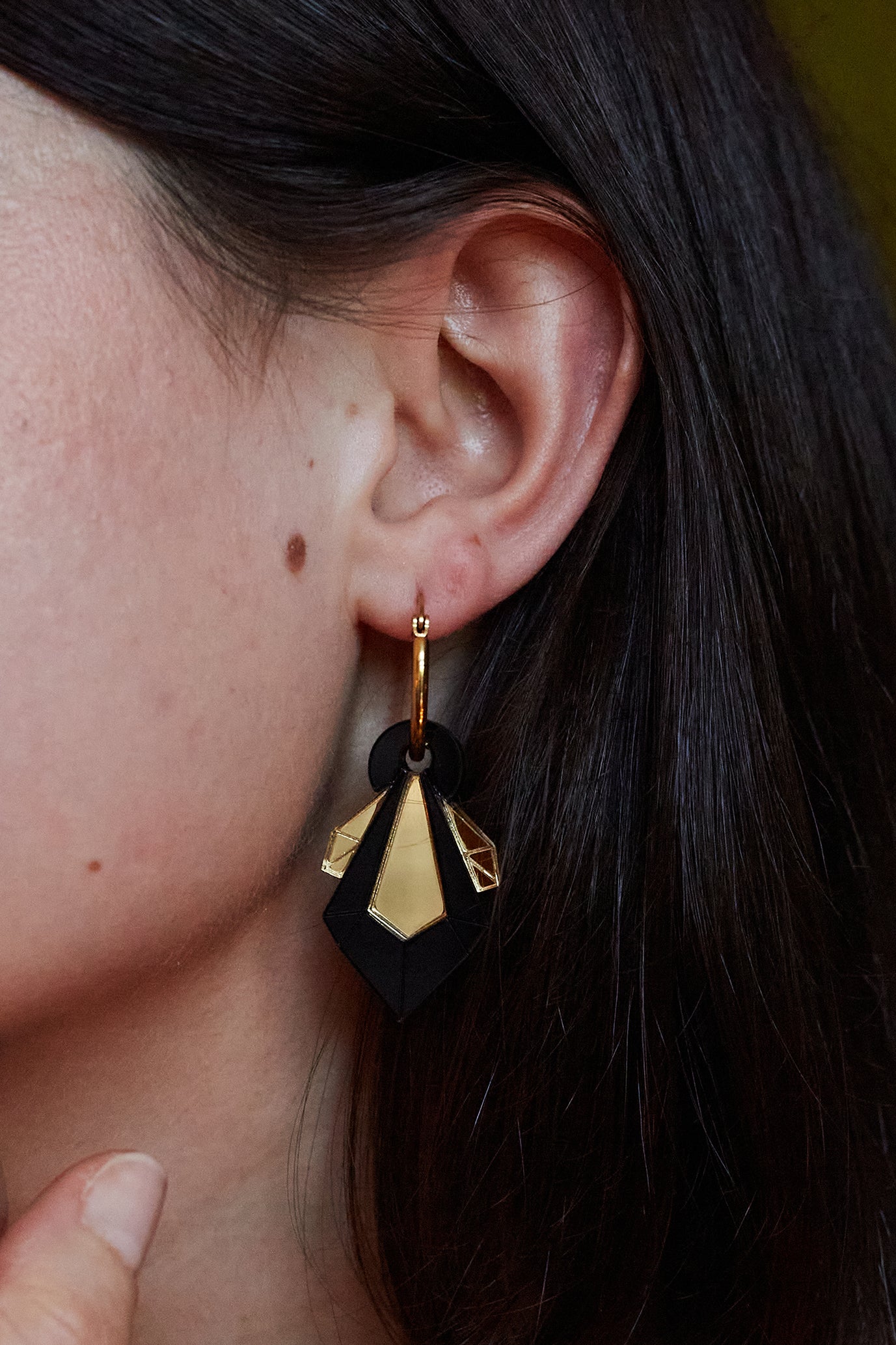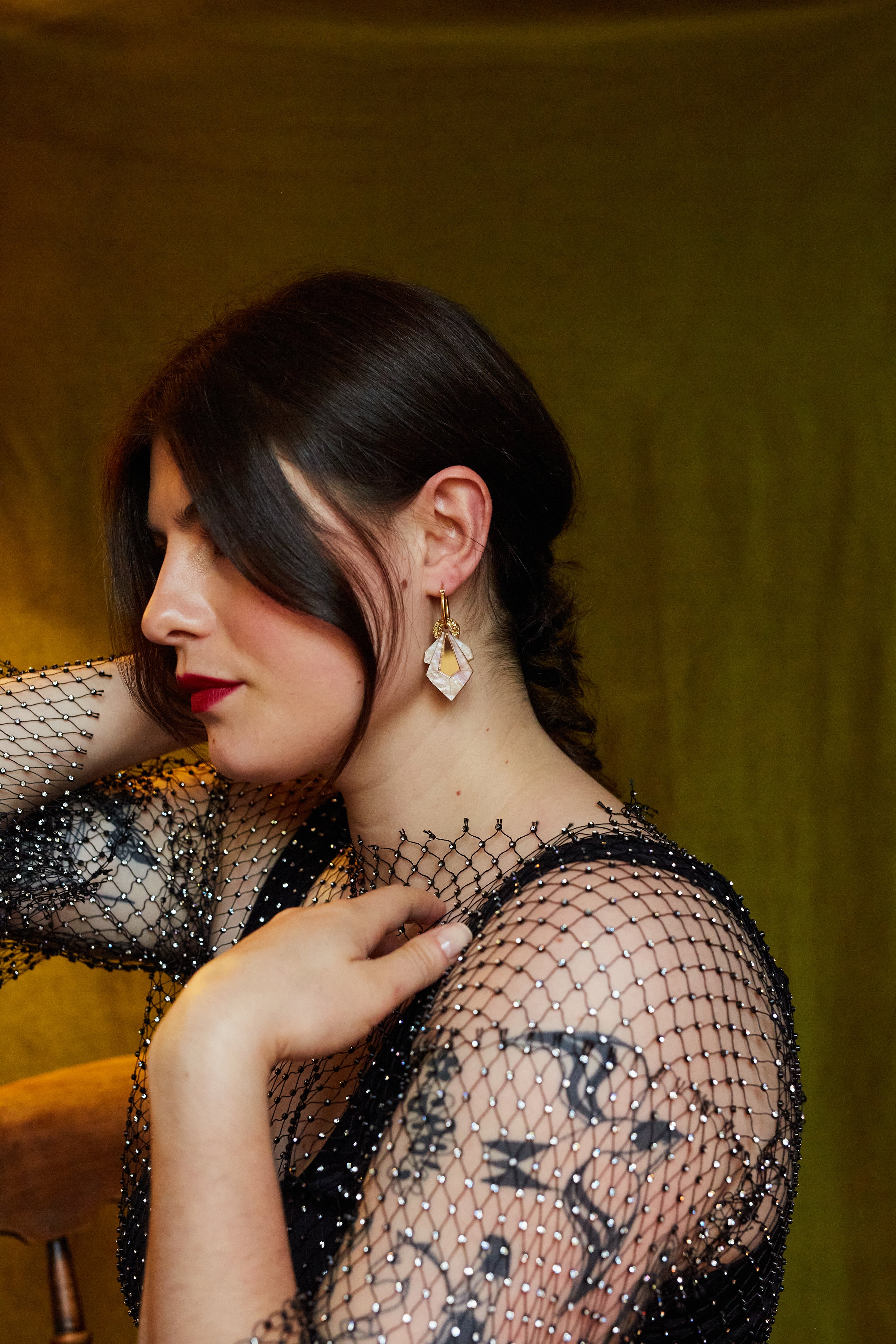 Geo Shard Hoop Earrings IRIDESCENT
Feather-light hoop earrings, cut from a mix of iridescent and mirror silver/gold/bronze perspex, these earrings shift colours in different lights, making them interesting to wear- there are touches of iridescent acrylic that catch low lights so well. A real statement piece made to get the conversation started, wow all year round in your new favourite earrings. (Please note the model photographs are for size ref and show the OTHER two colours available, the video of the model shows this listing)
Size approx 20 x 30mm plus 20mm hoop 
Choose with box or without box
Gold plated hinged hoops. 
CARE
Please take care wearing perfumes and creams with these earrings.
Store safely when not in use in the bag/box provided. 
MATERIAL
It is worth noting that marble and glitter acrylic can have a fair amount of variations in its finish, so your order will most likely vary slightly from the image dependant on where i cut the shape on the acrylic if the particular style contains glitter or marble acrylic. 
PACKAGING 
I send all my parcels in fully recyclable packaging with no plastic. I include a care card and illustrated notecard in every order. If you have a note you wish to include in the order please write this in the checkout note box.
DELIVERY
Please check my delivery details at the bottom of my home page for all information regarding delivery.
Follow me on instagram for all updates on product development and new work.