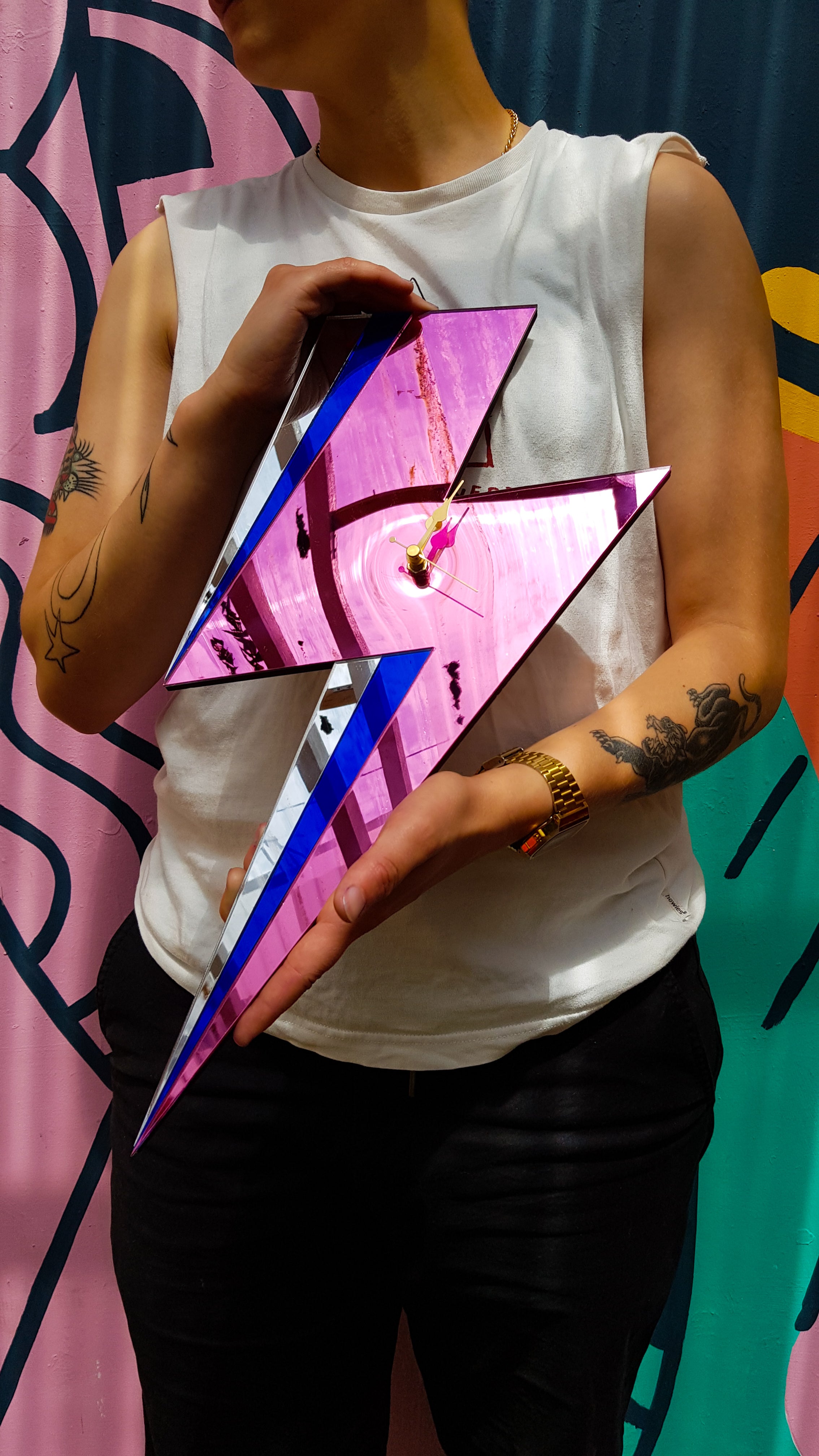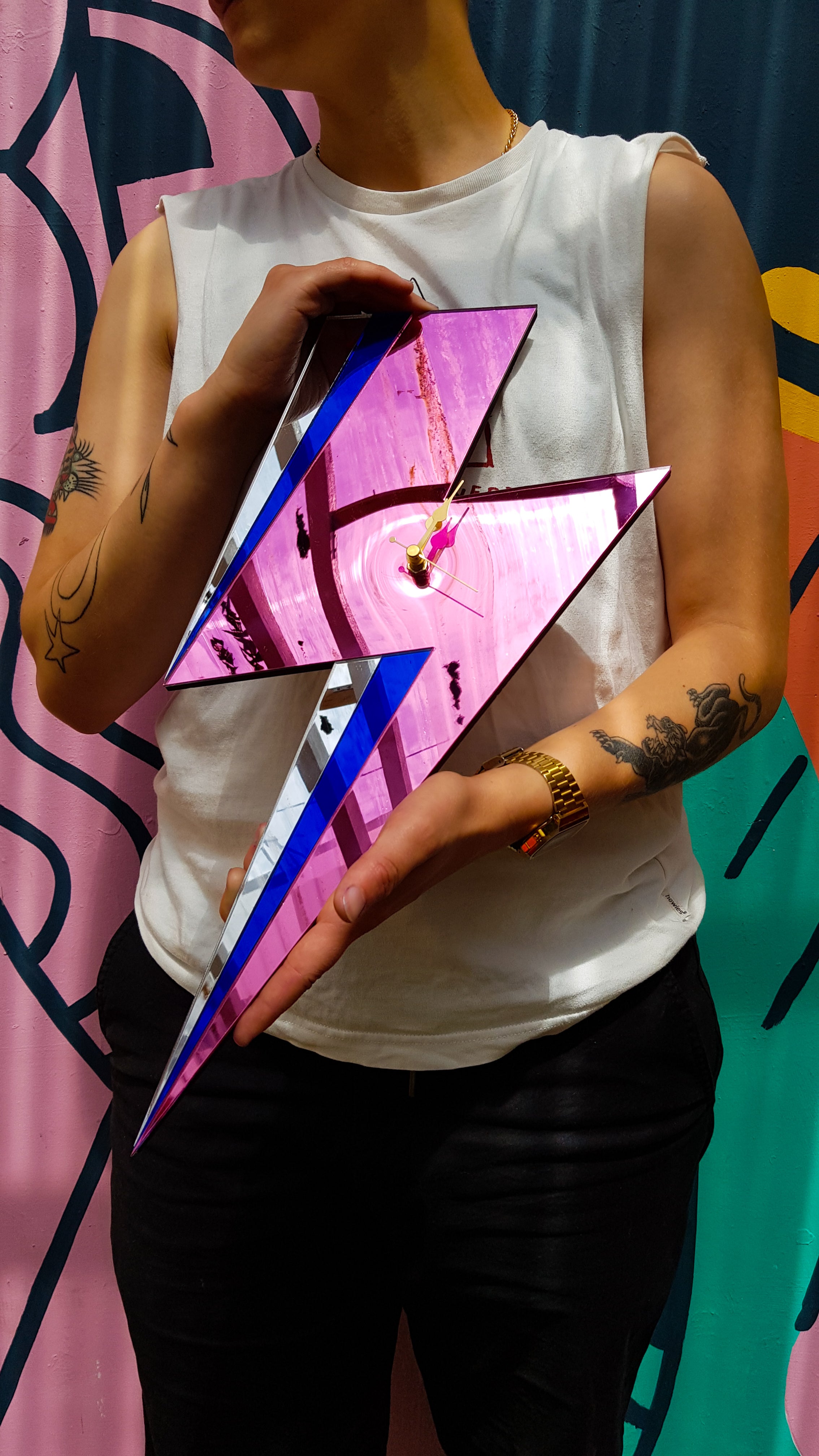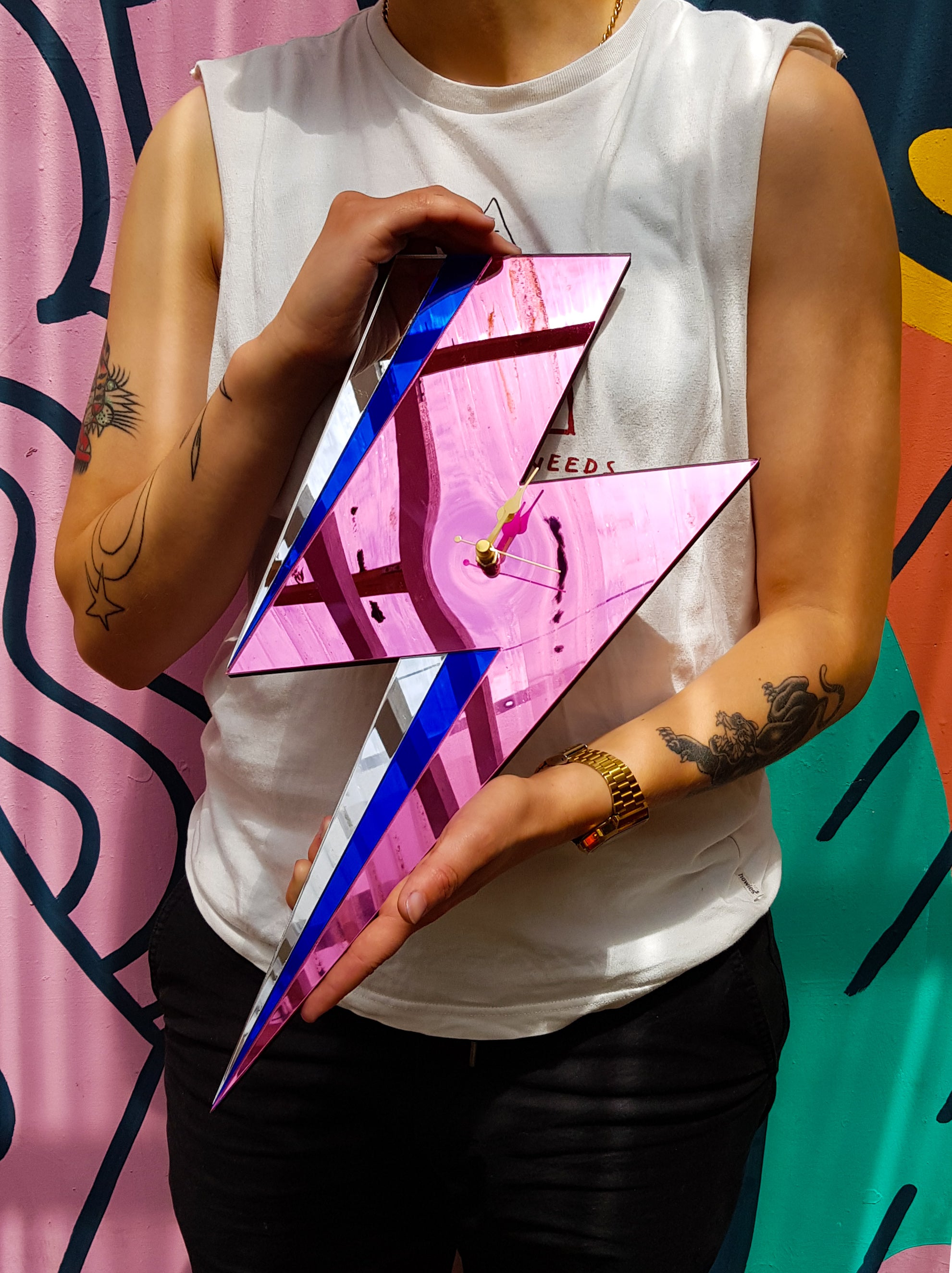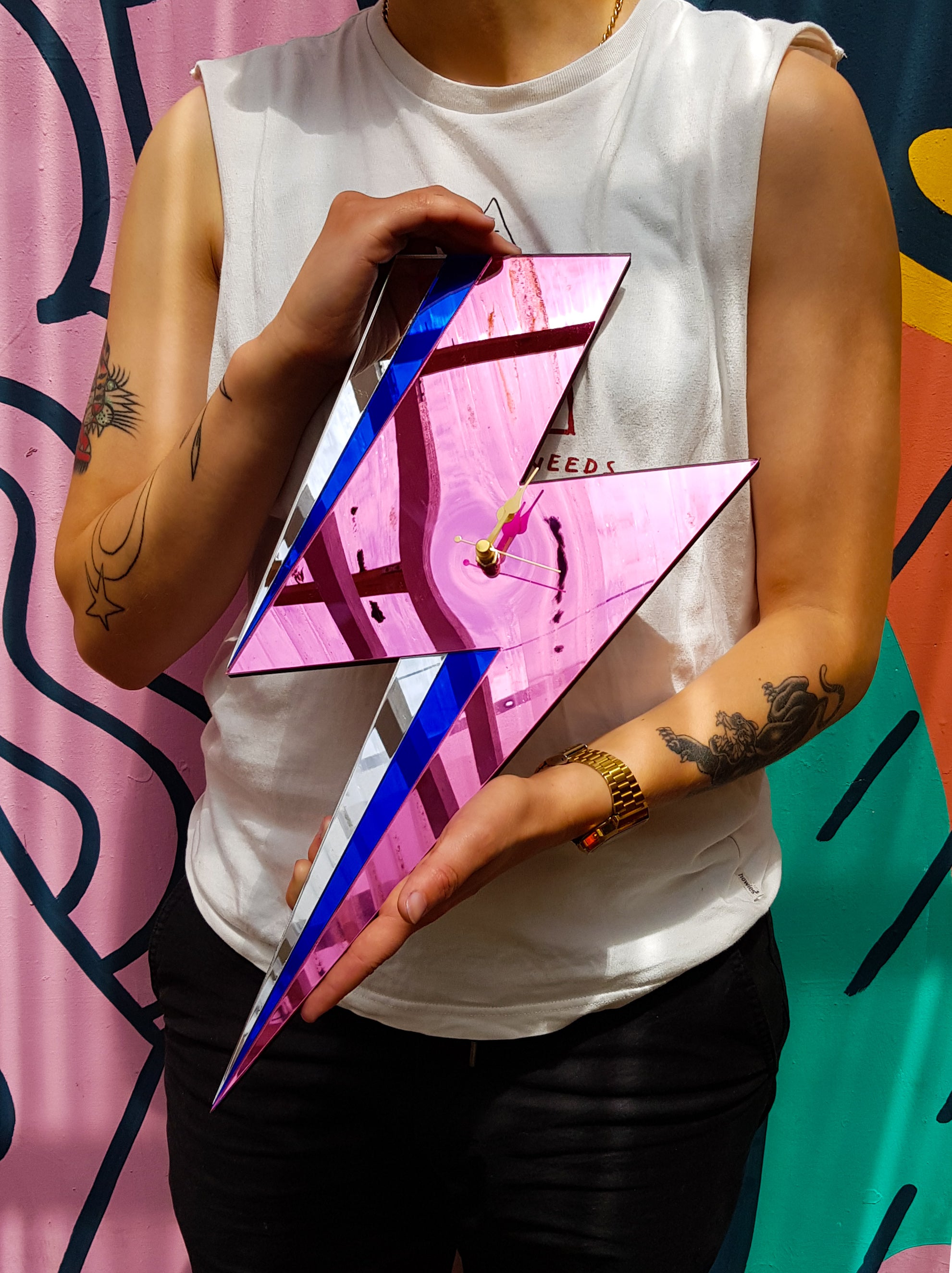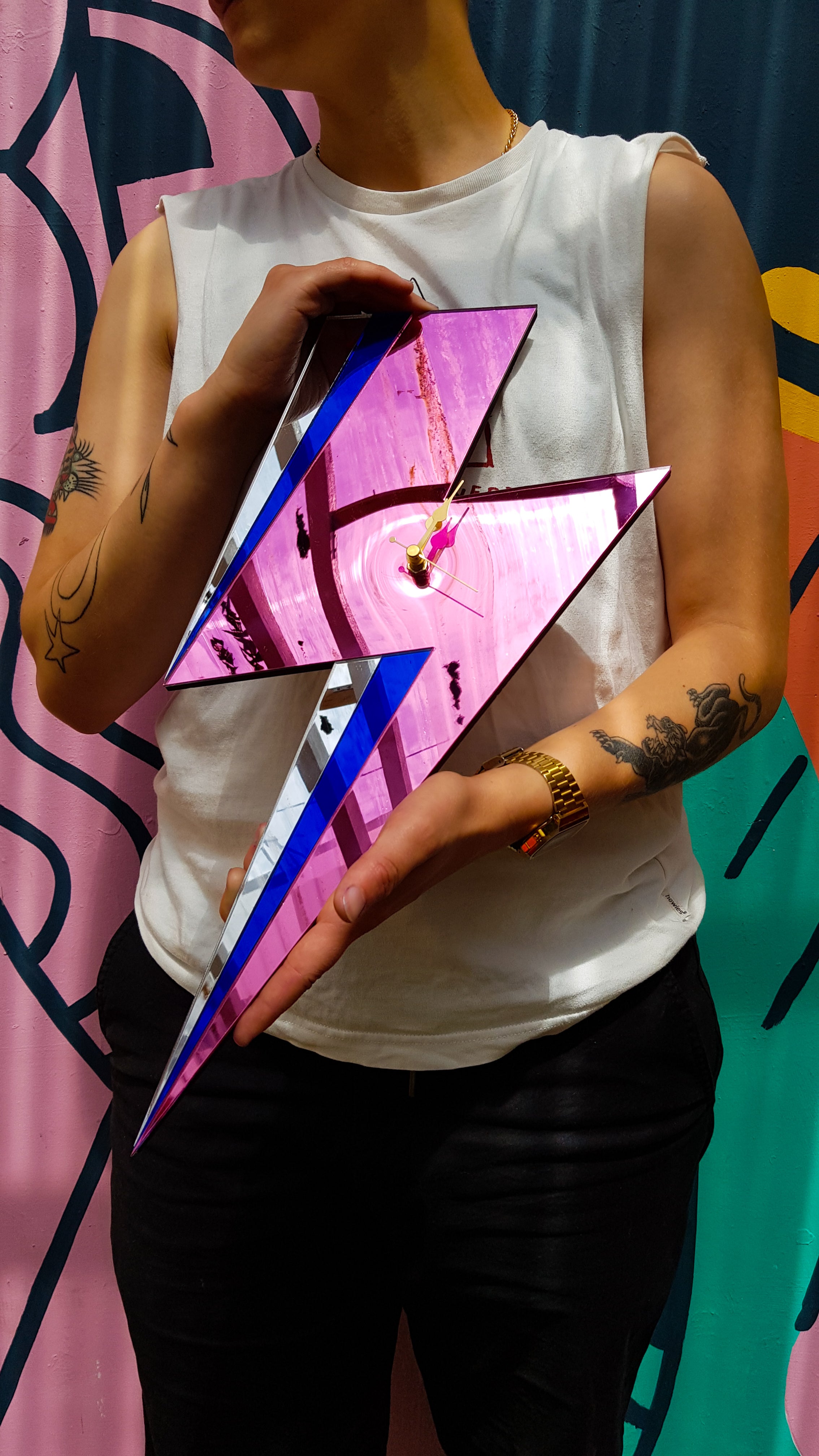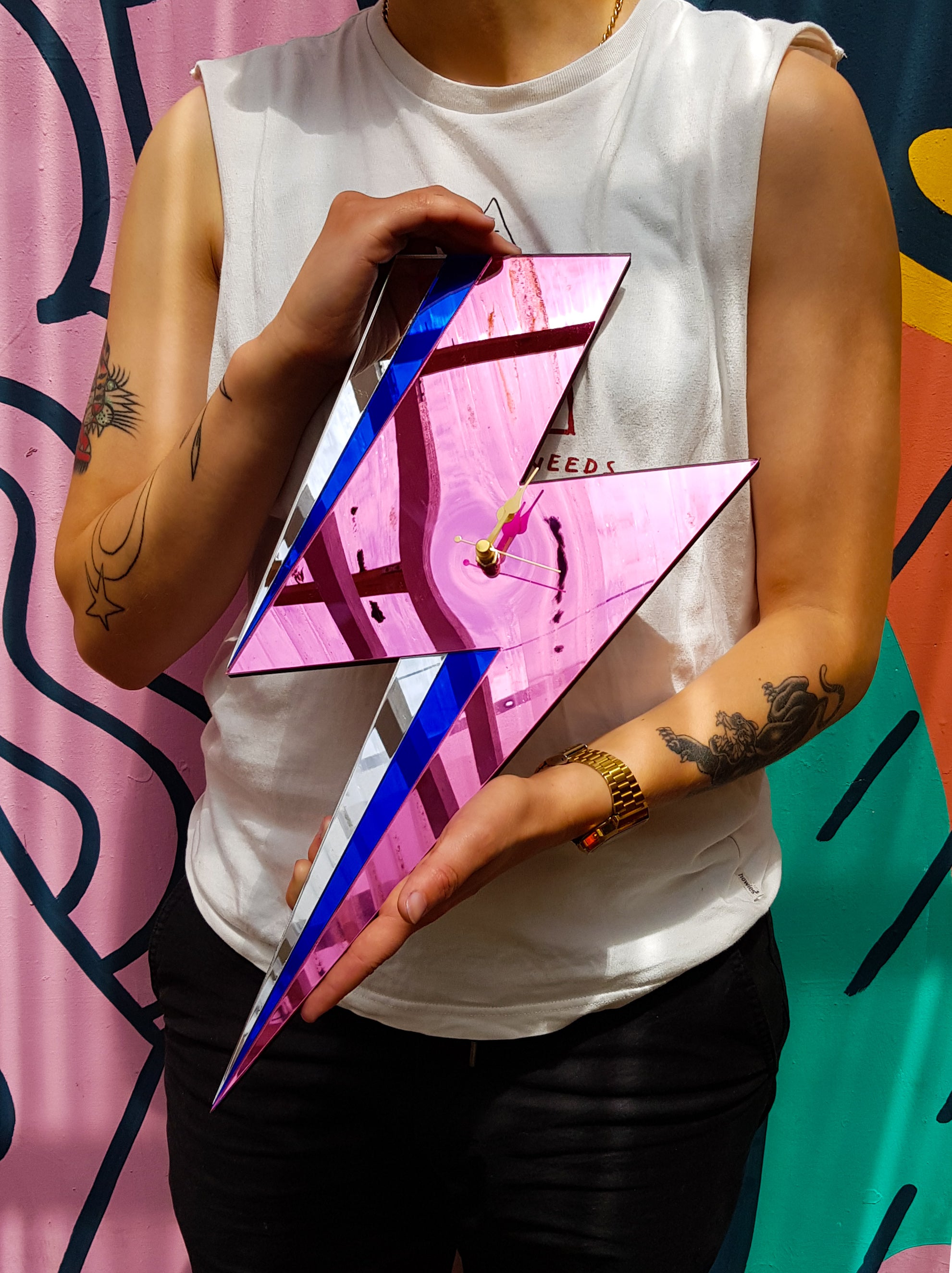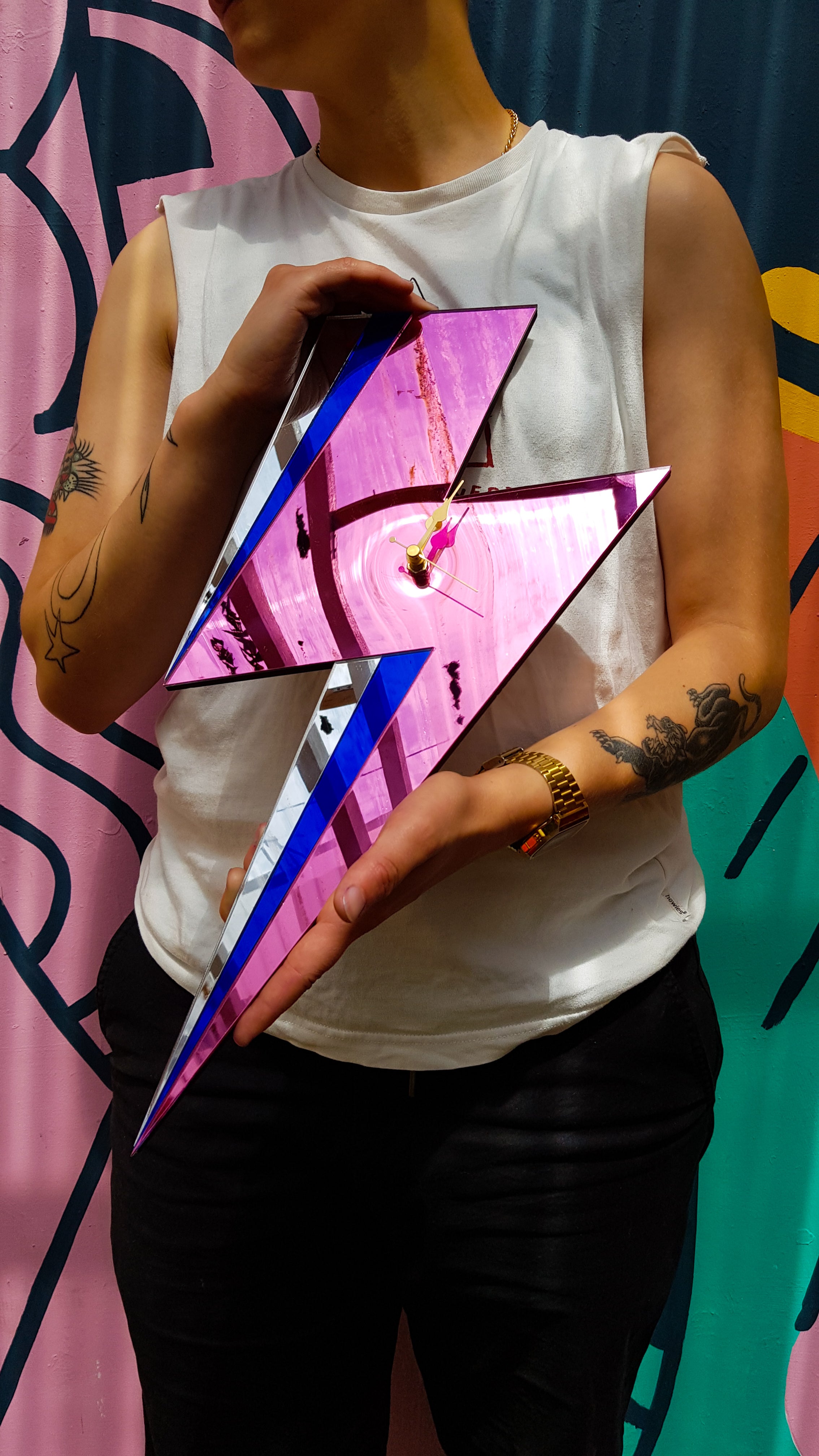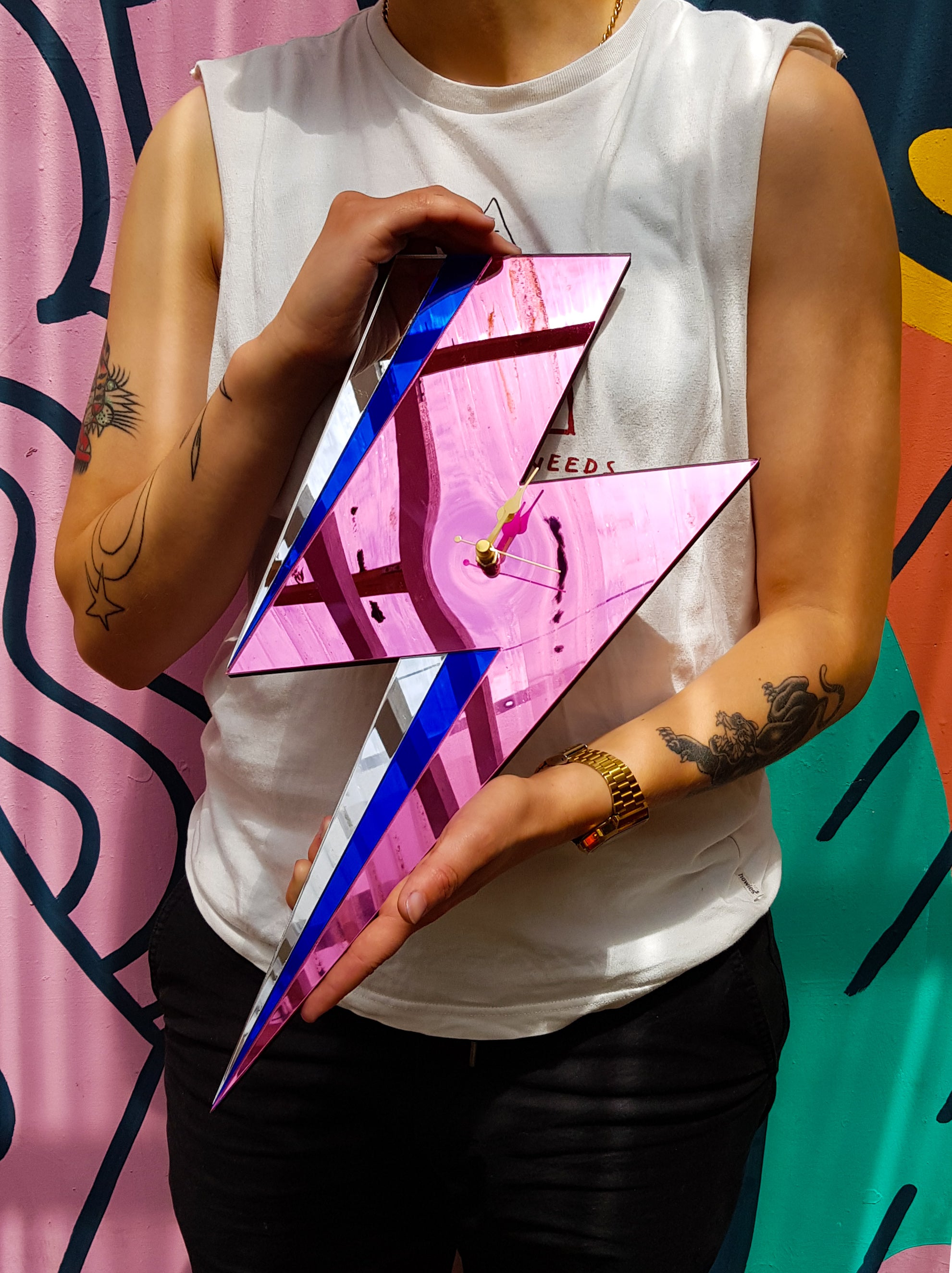 Lightning Bolt Clock (pink/blue/silver)
A glorious lightning bolt clock approx 45 x 27 cm at widest point. 
3mm mirror perspex set on 6mm ply for lightweight hanging. 
To aid balance when hung I add an additional piece of wood to the back of the clock towards the top meaning when you hang the clock you will need two screws in your wall for balance. 
Choose your own colours within reason, either email me to discuss or purchase and add the three colours you would like as so "MAIN......, MIDDLE......, LEFT......"
Thank you!
All items are made to order, please check my delivery terms on my home page for further info.