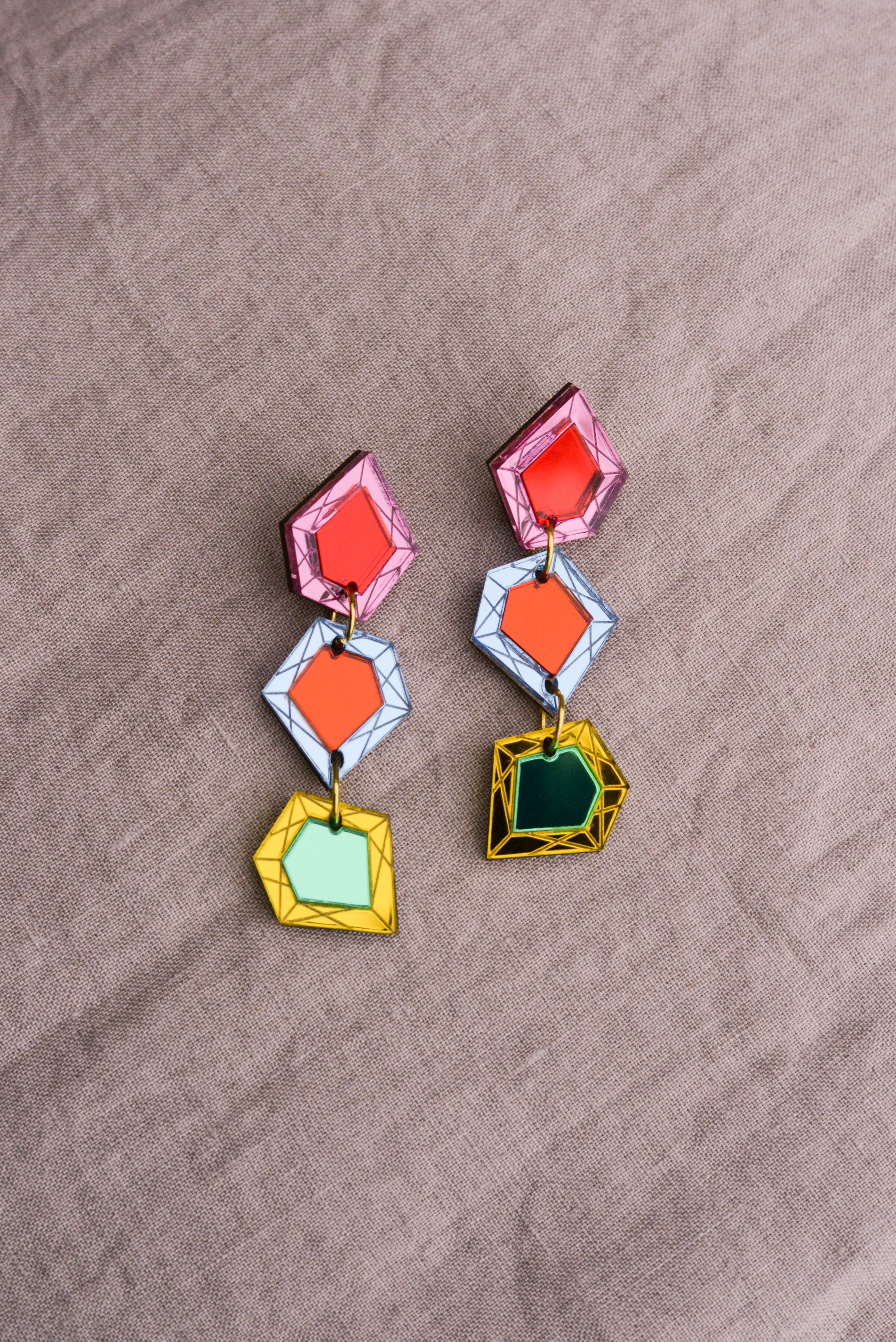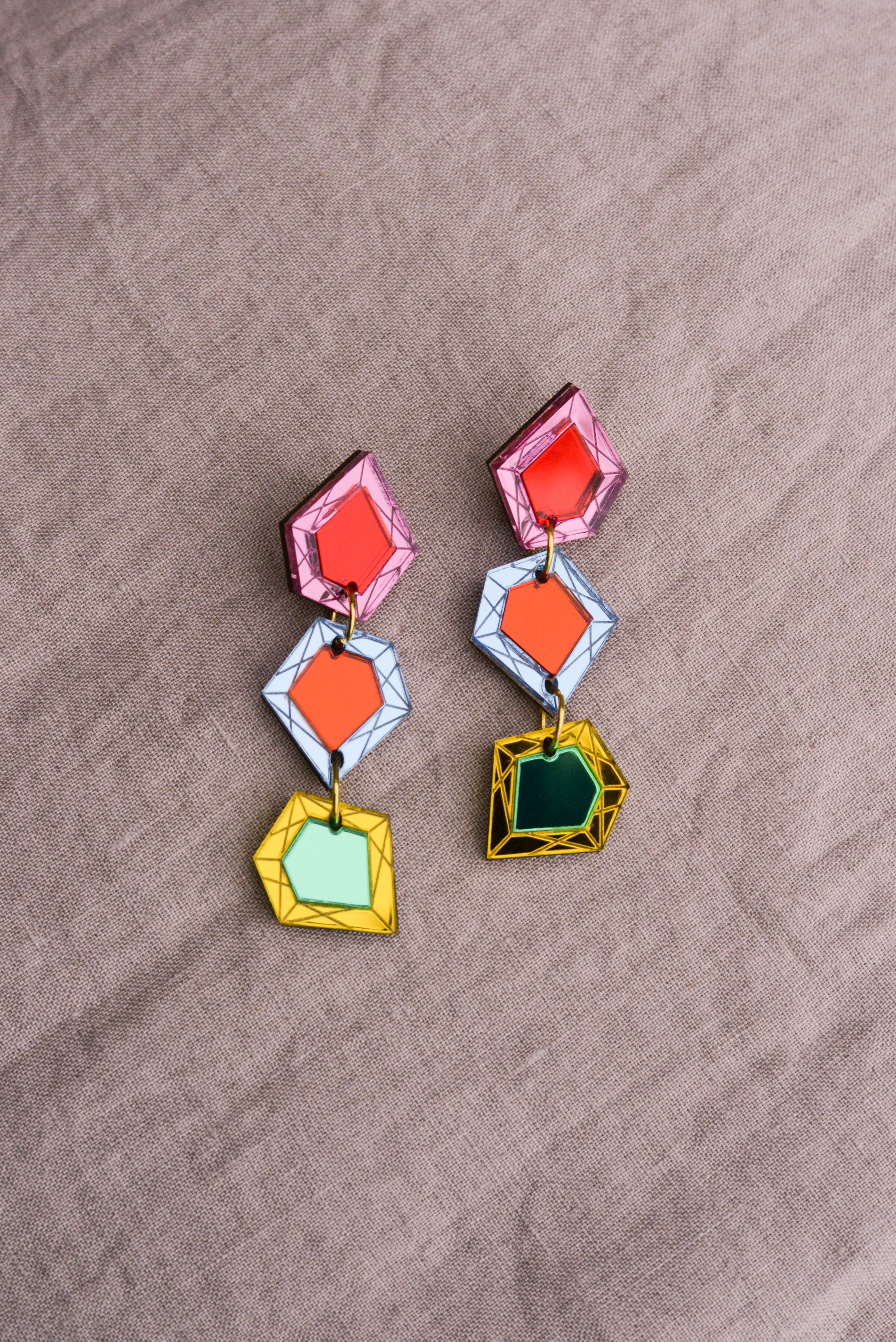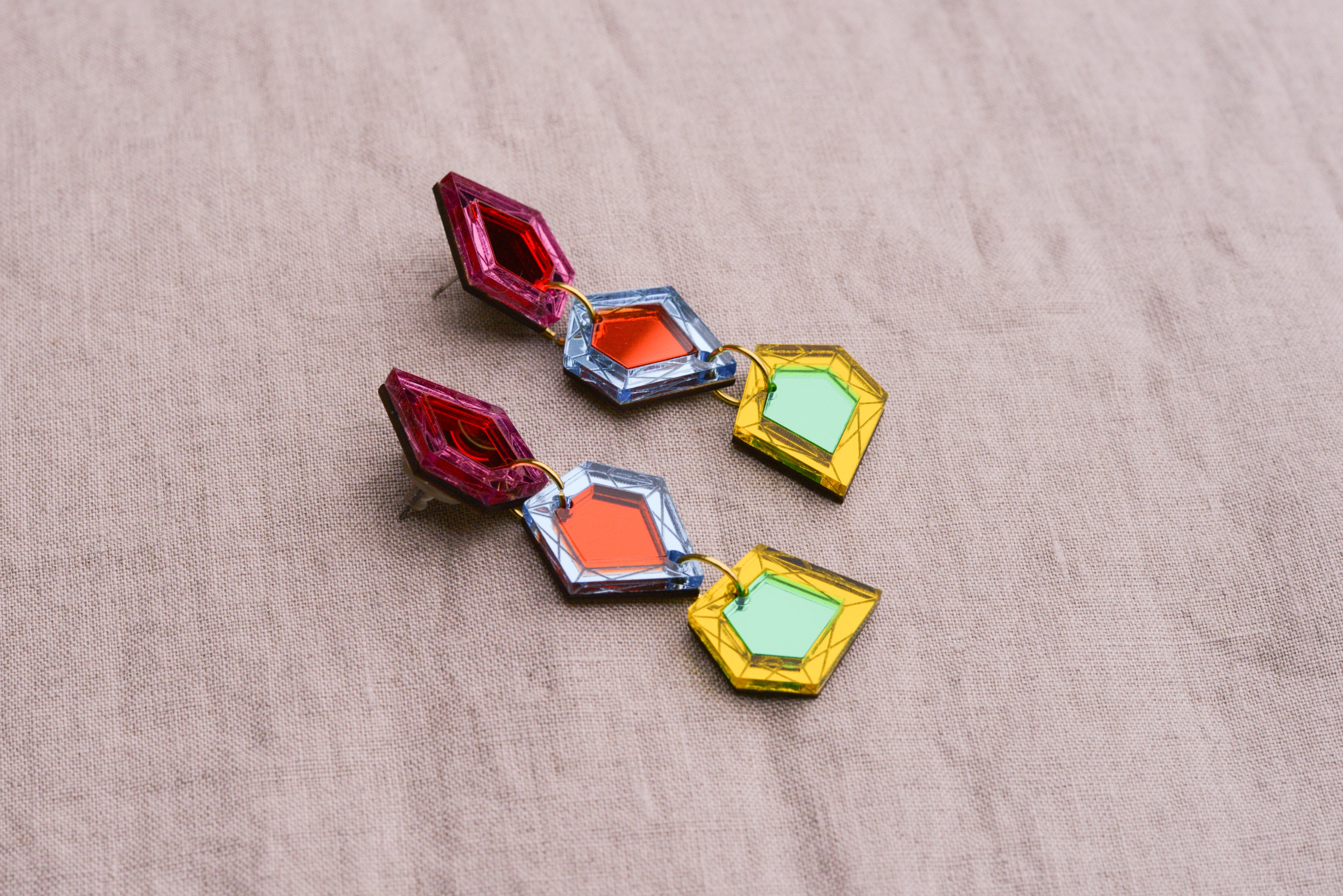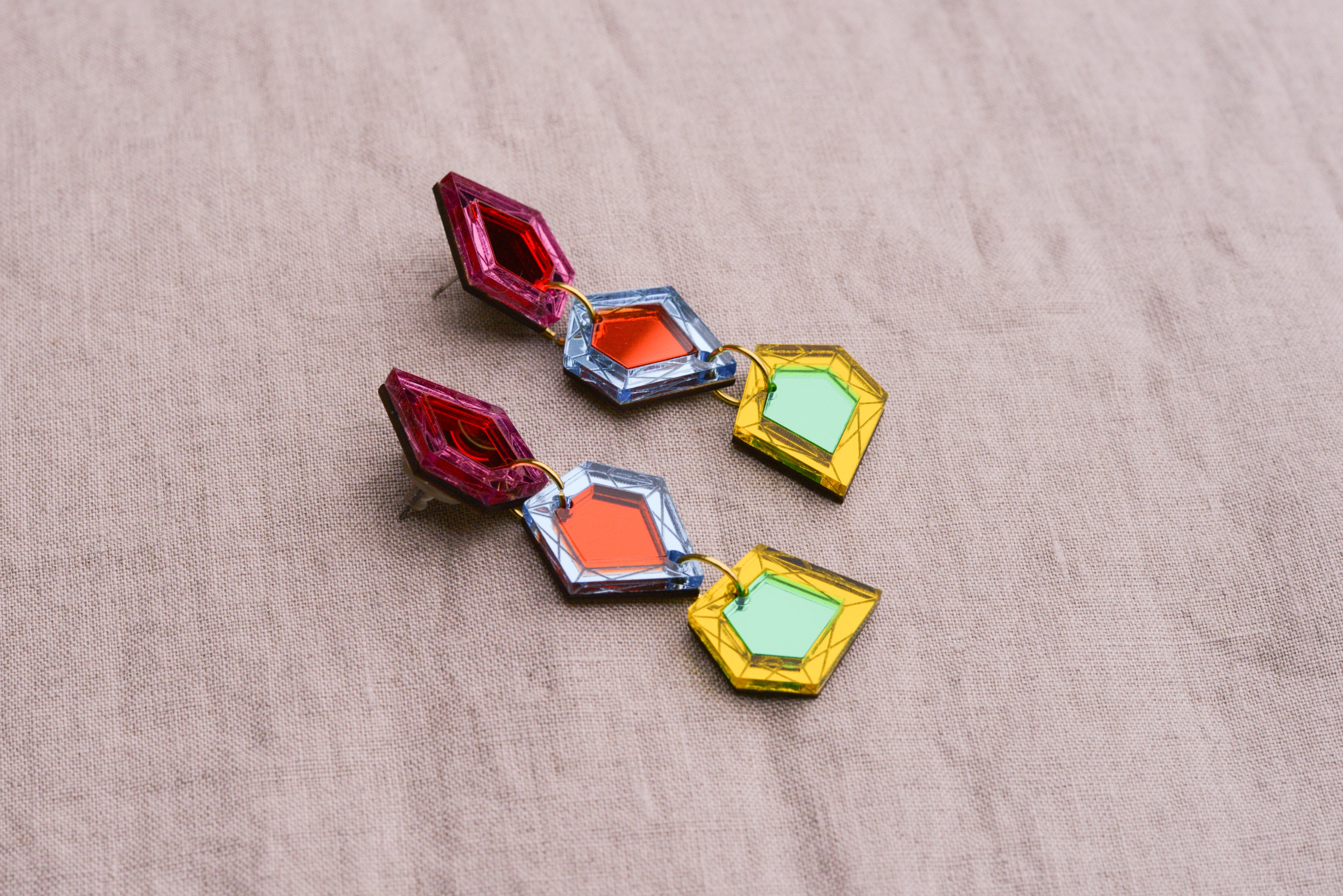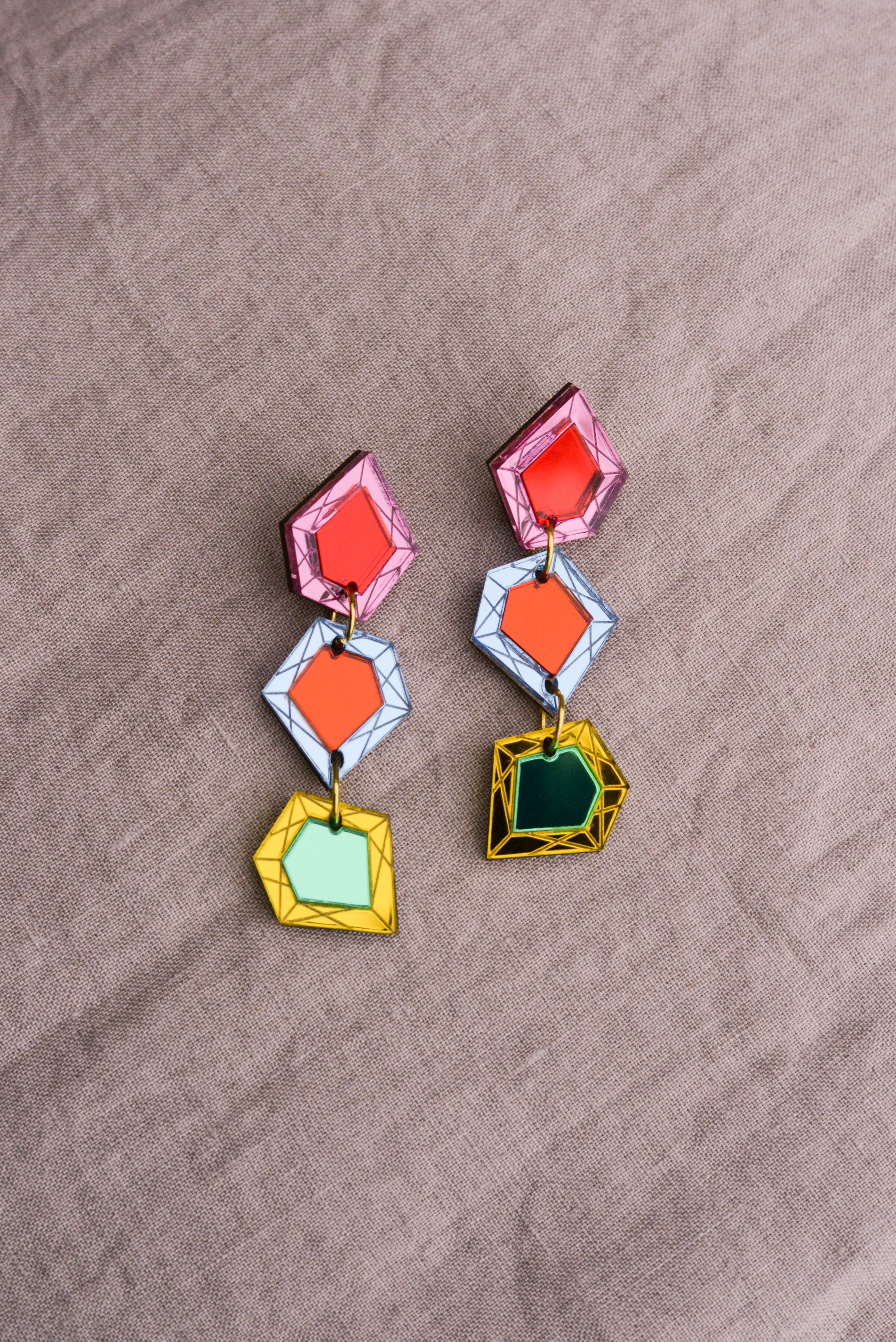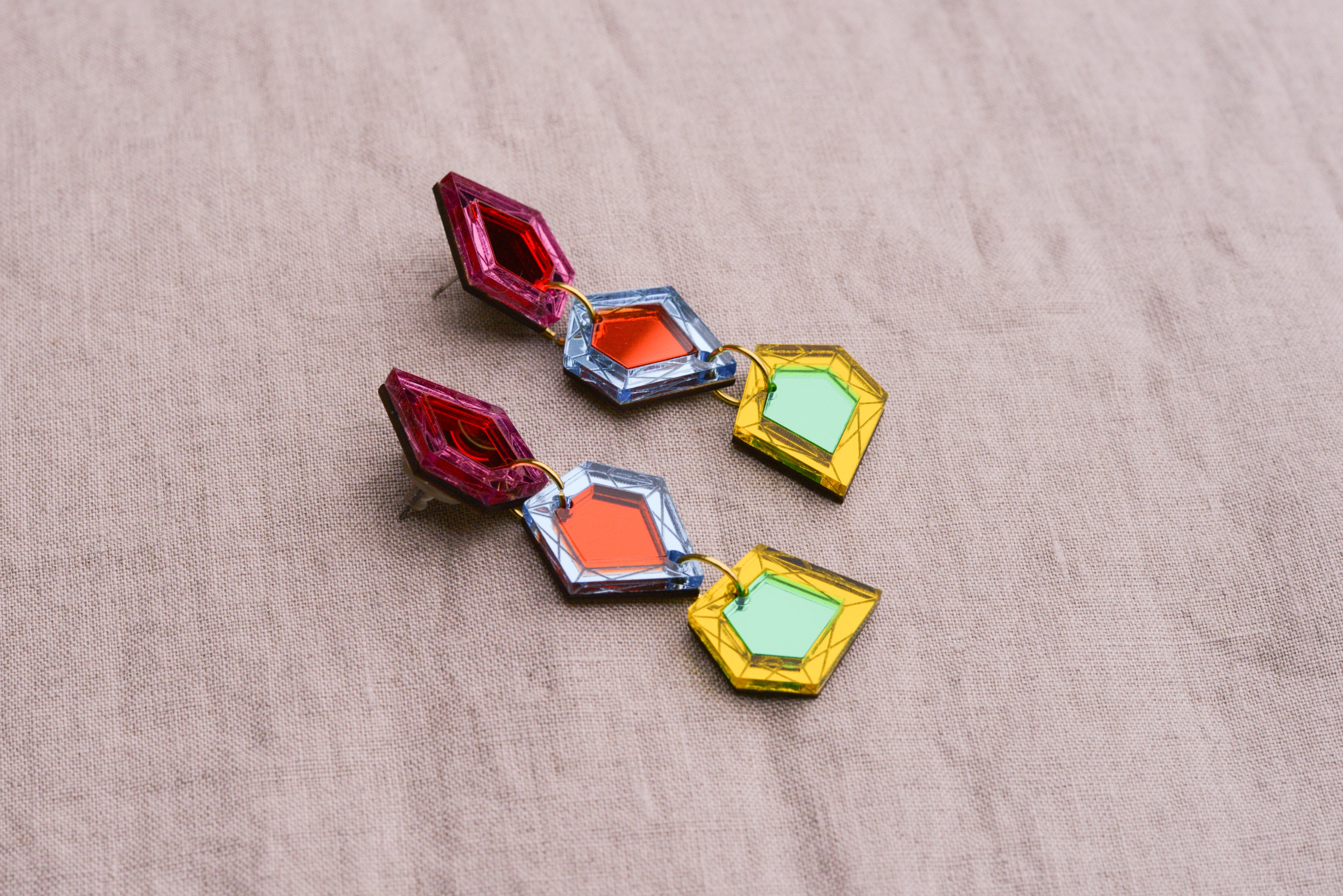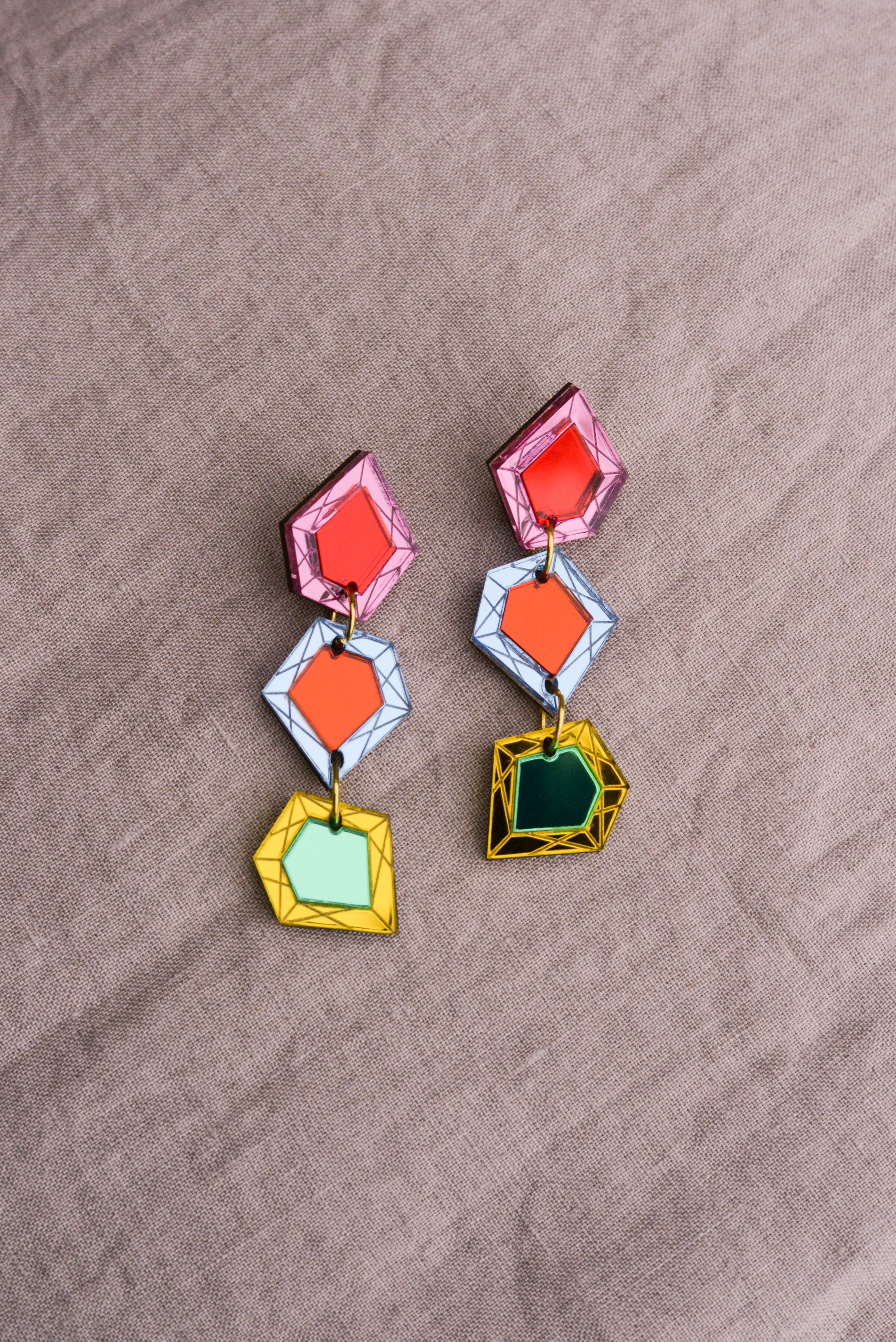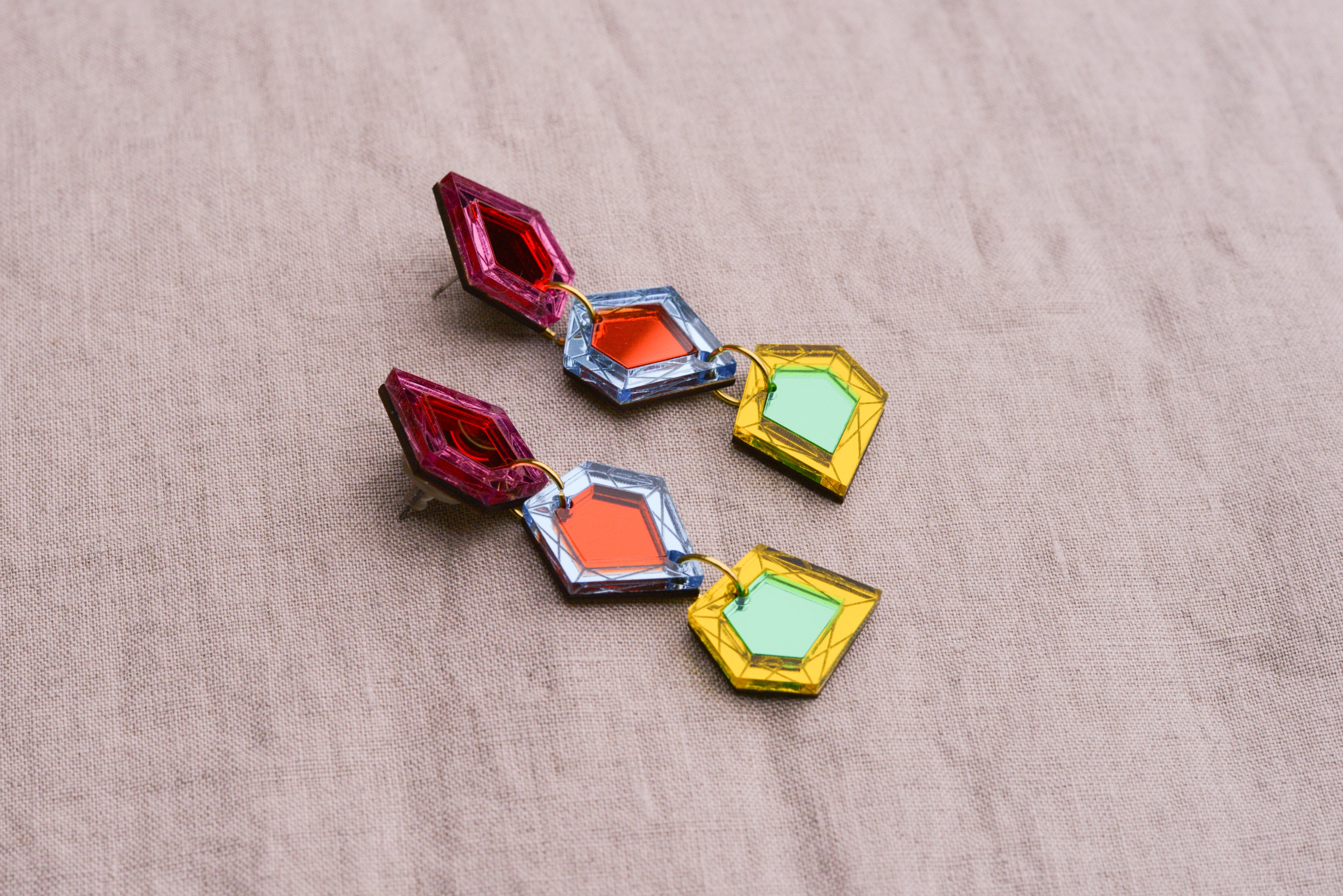 Limited Edition Gem Triple Drop Earring
Limited edition lightweight diamond gem earrings cut in an original design with engraved perspex hanging on a hinged hoop. 
Let your drama come to life as summer fades and wear these earrings in a multitude of combinations choosing single or pairs from each style. 
✨  Available for 48 hours   ✨ 
These are a very easy to wear size and weight
Strong rubber back for safe wear.
CARE
Please take care wearing perfumes and creams with these earrings.
Store safely when not in use in the bag/box provided. 
MATERIAL
It is worth noting that marble and glitter acrylic can have a fair amount of variations in its finish, so your order will most likely vary slightly from the image dependant on where i cut the shape on the acrylic if the particular style contains glitter or marble acrylic. 
PACKAGING 
I send all my parcels in fully recyclable packaging with no plastic. I include a care card and illustrated notecard in every order. If you have a note you wish to include in the order please write this in the checkout note box.
DELIVERY
Please check my delivery details at the bottom of my home page for all information regarding delivery.
Follow me on instagram for all updates on product development and new work.