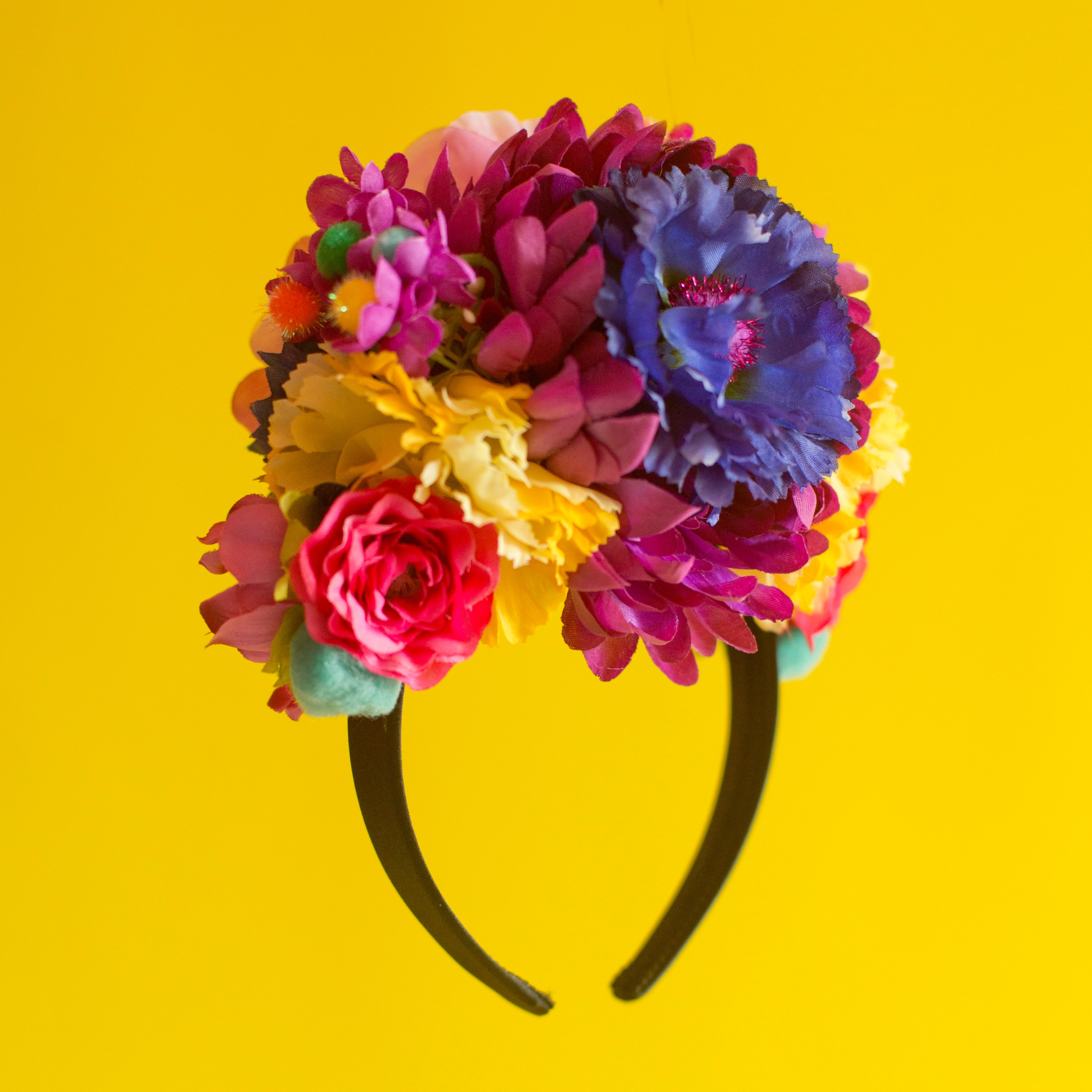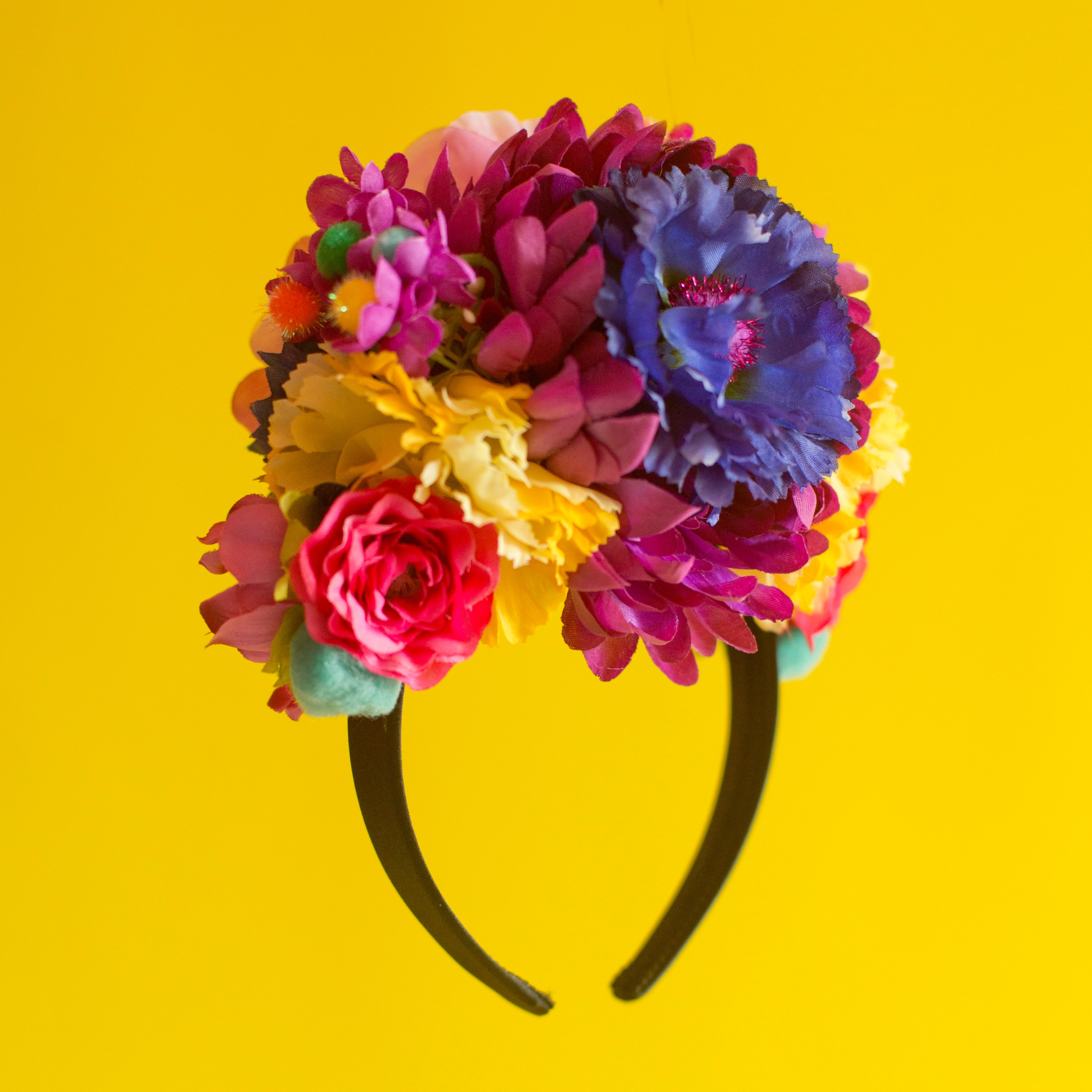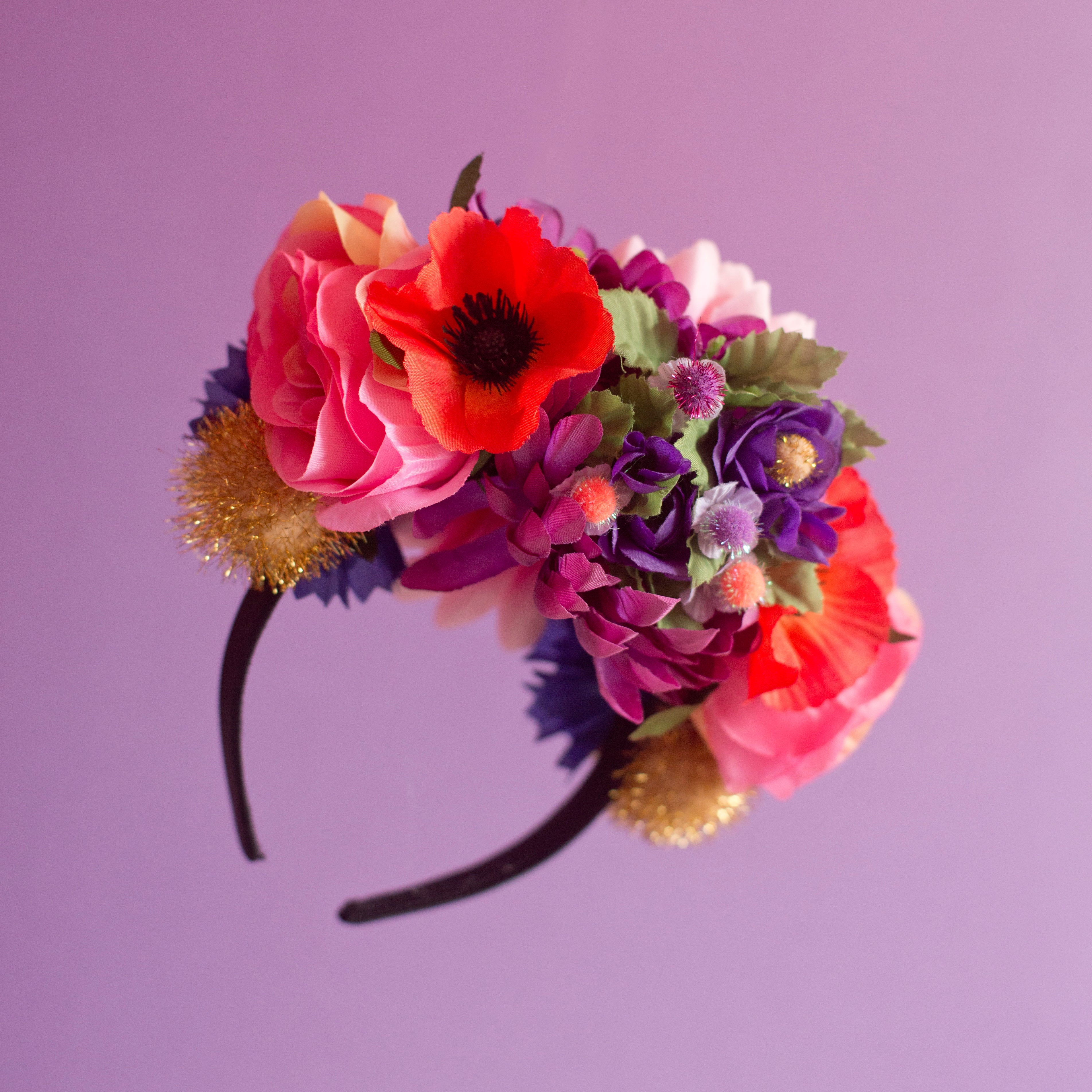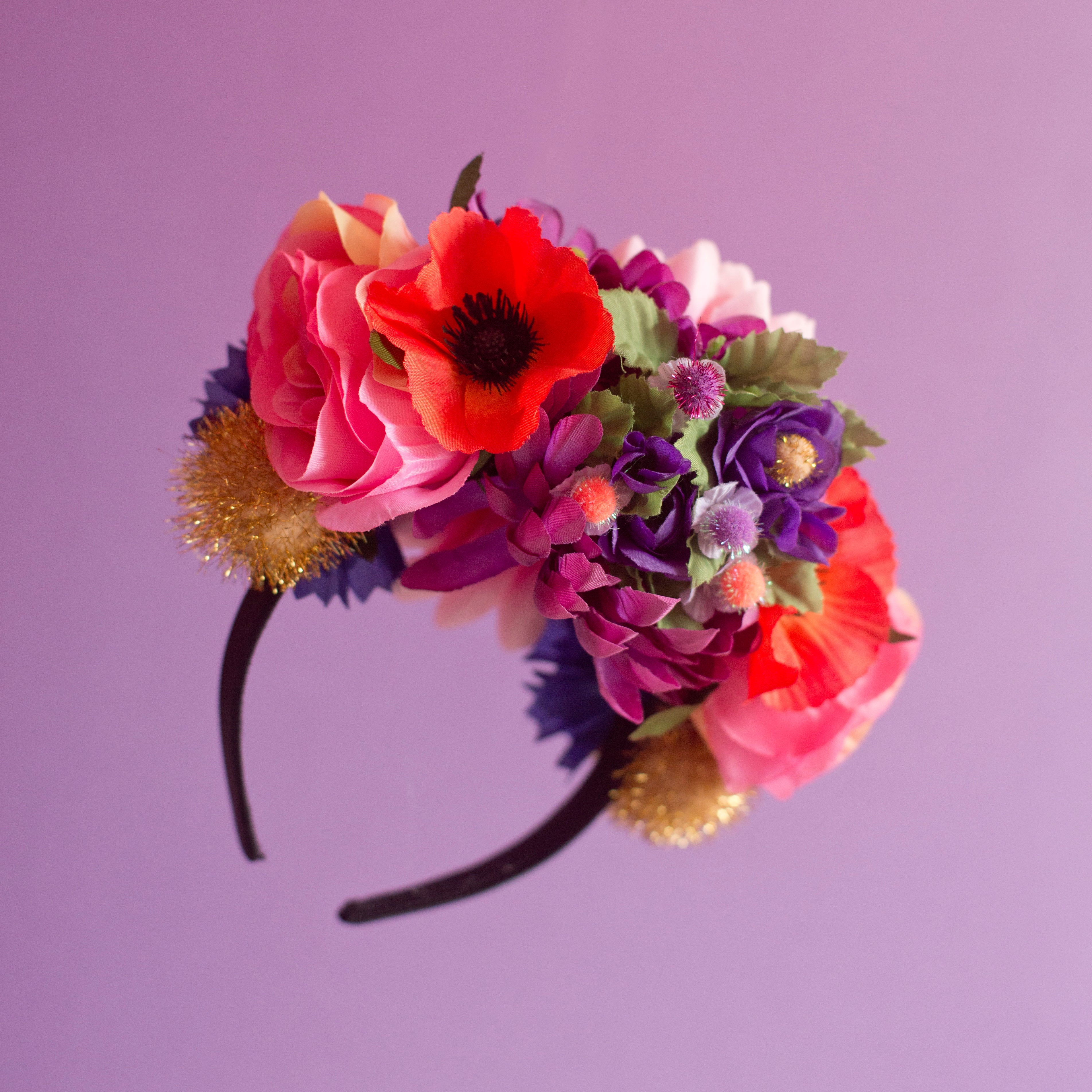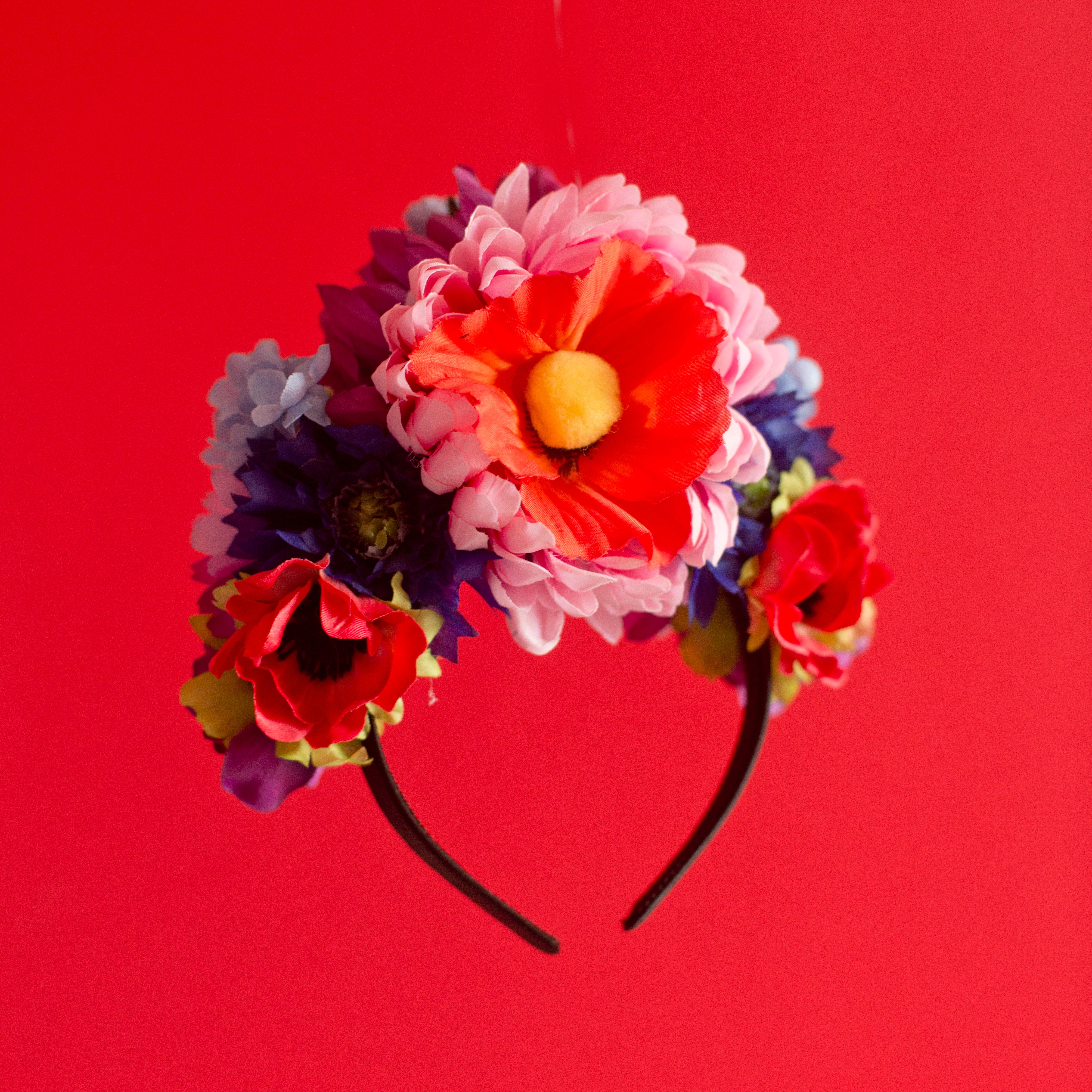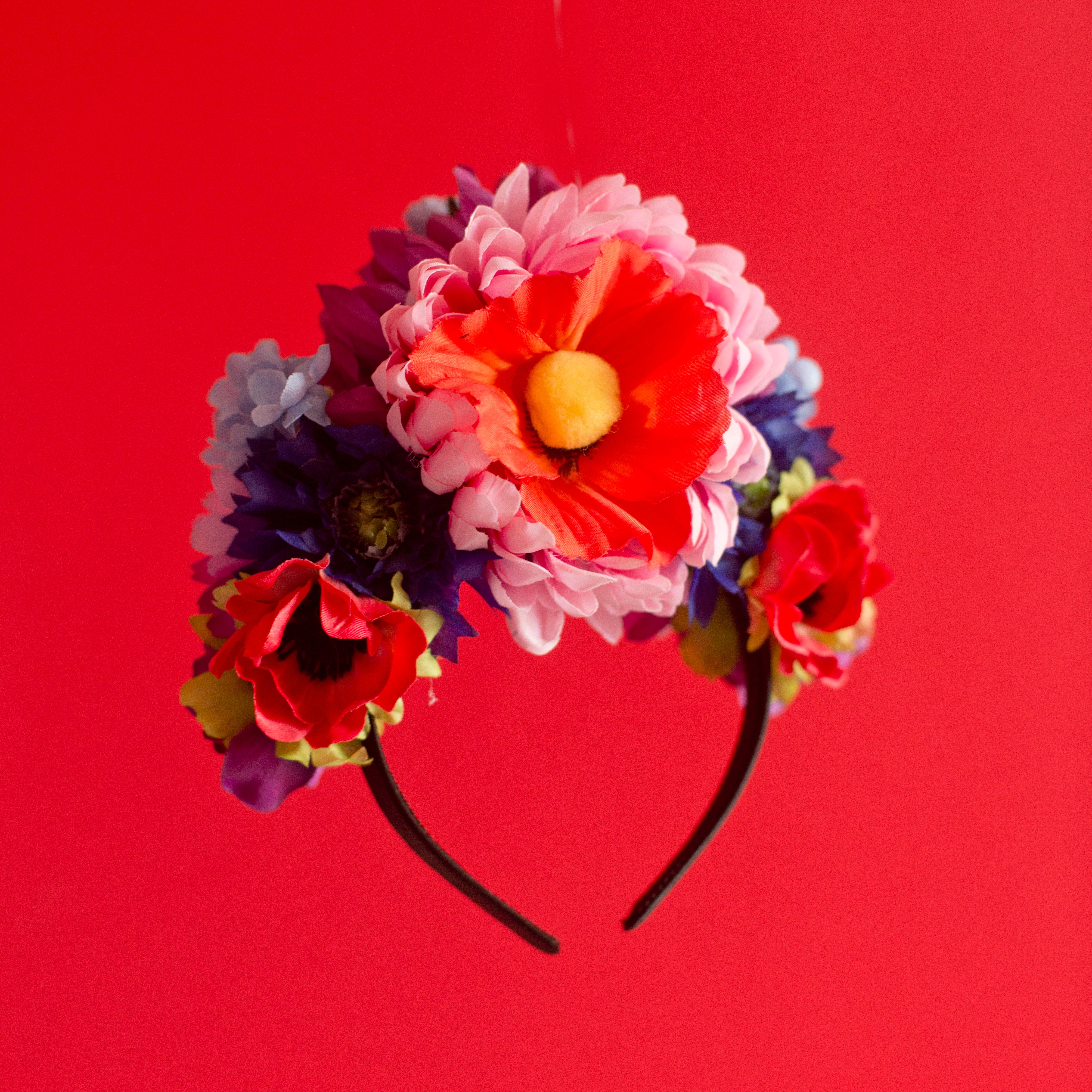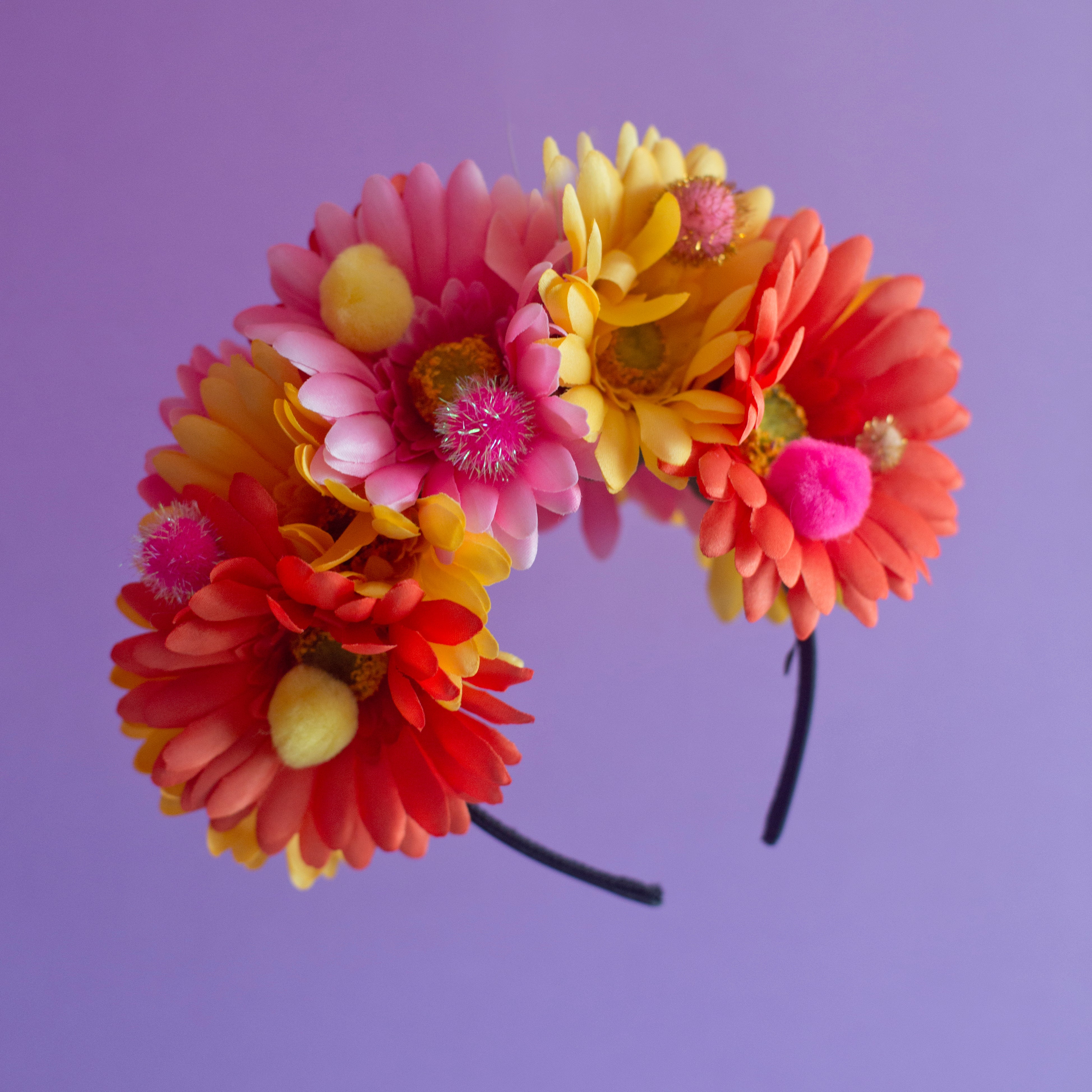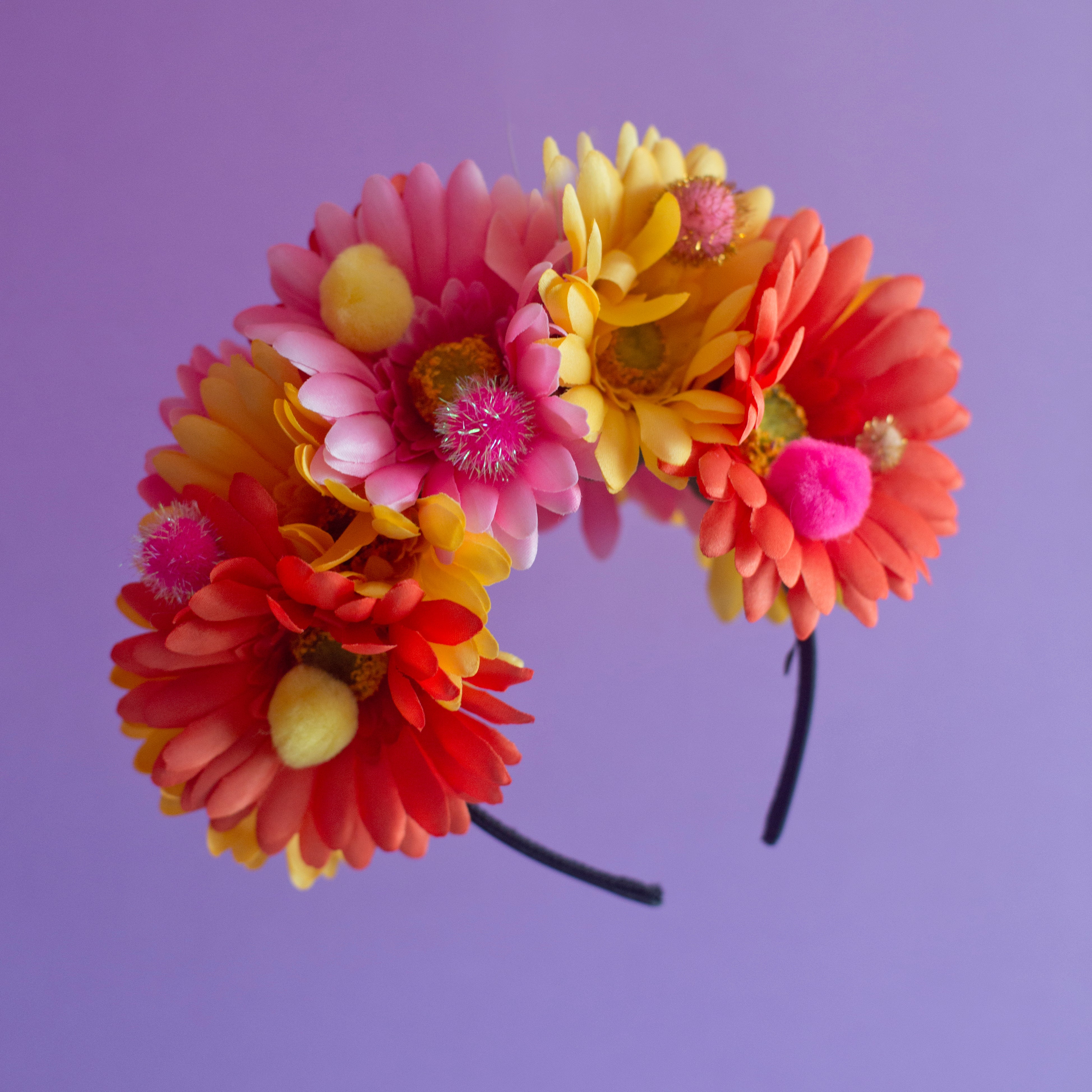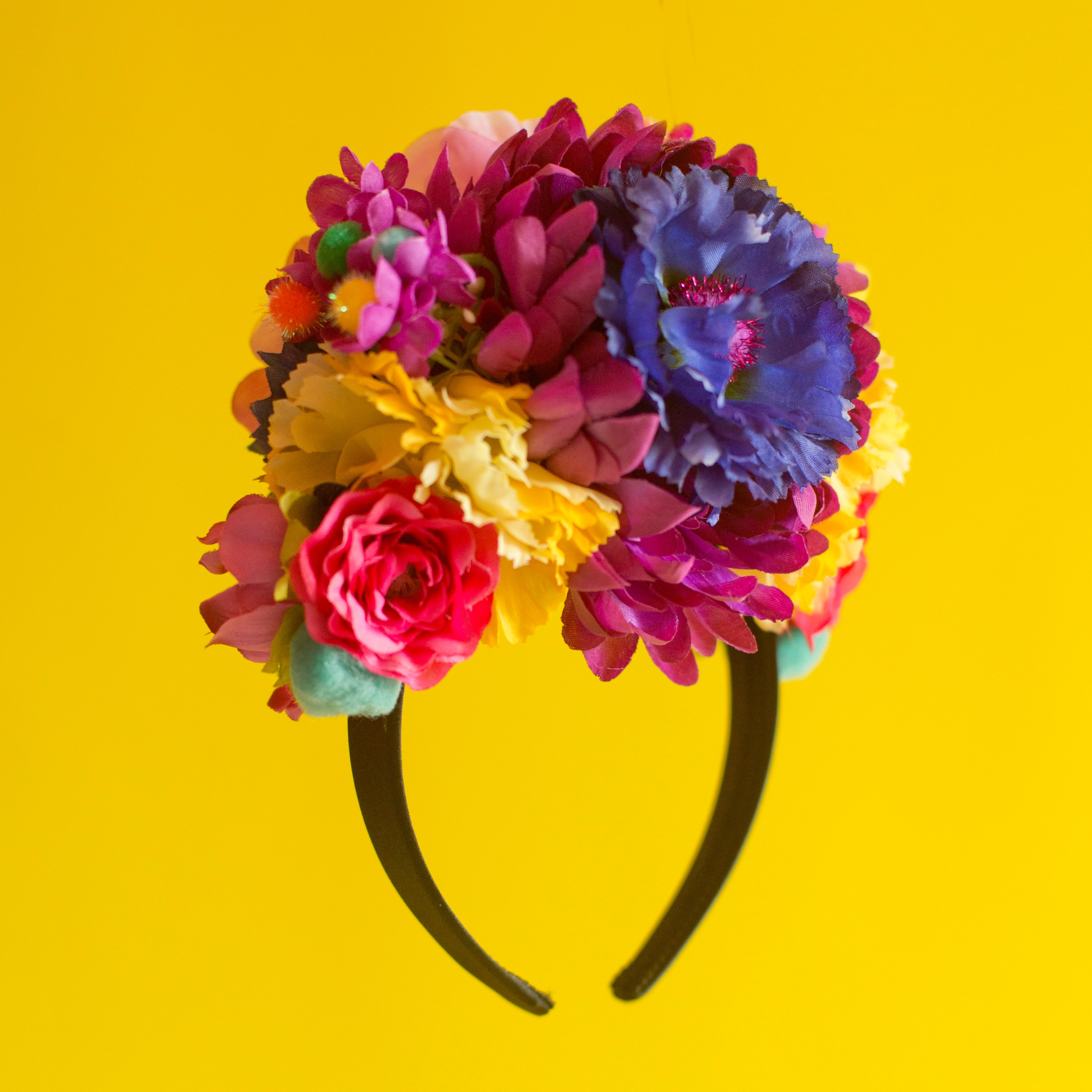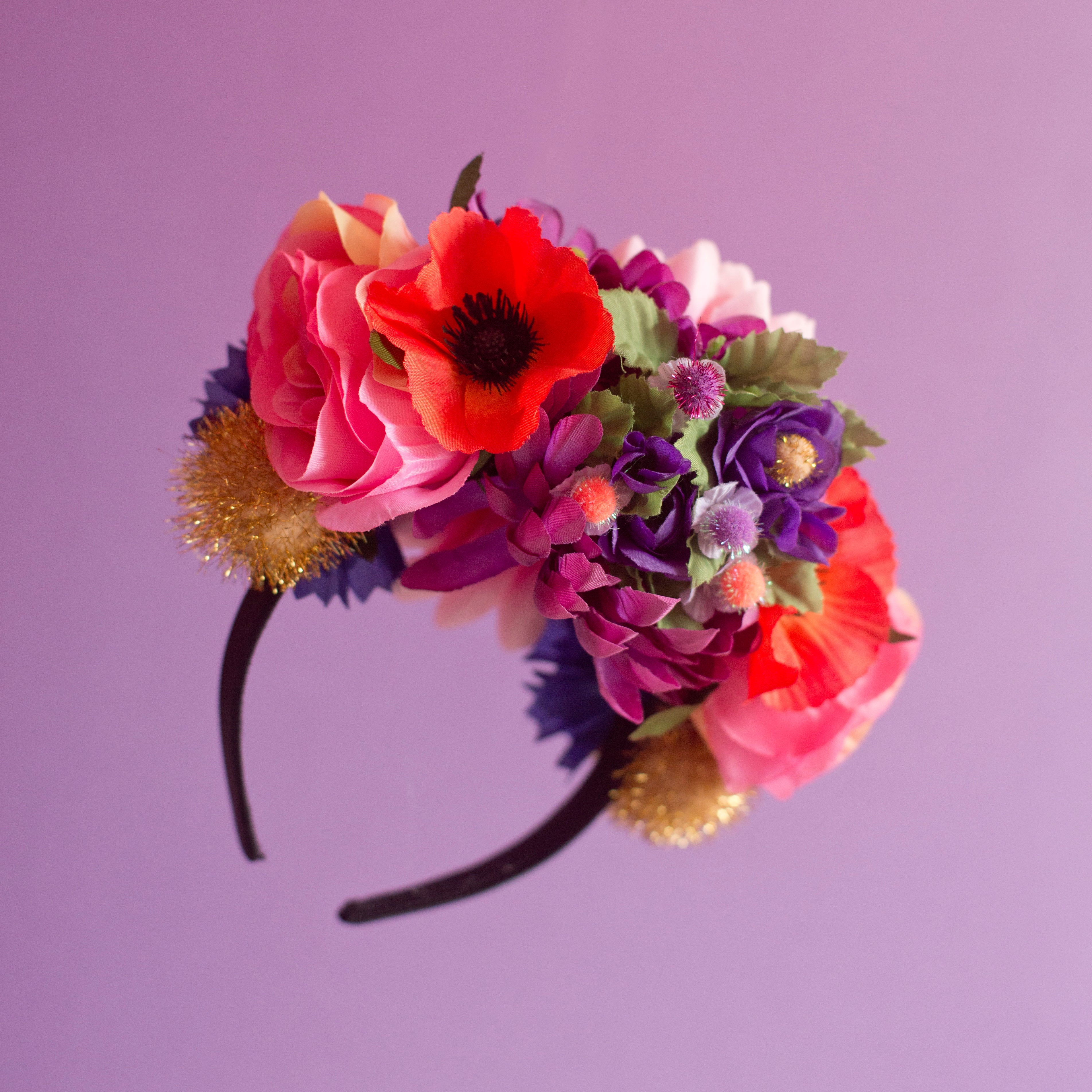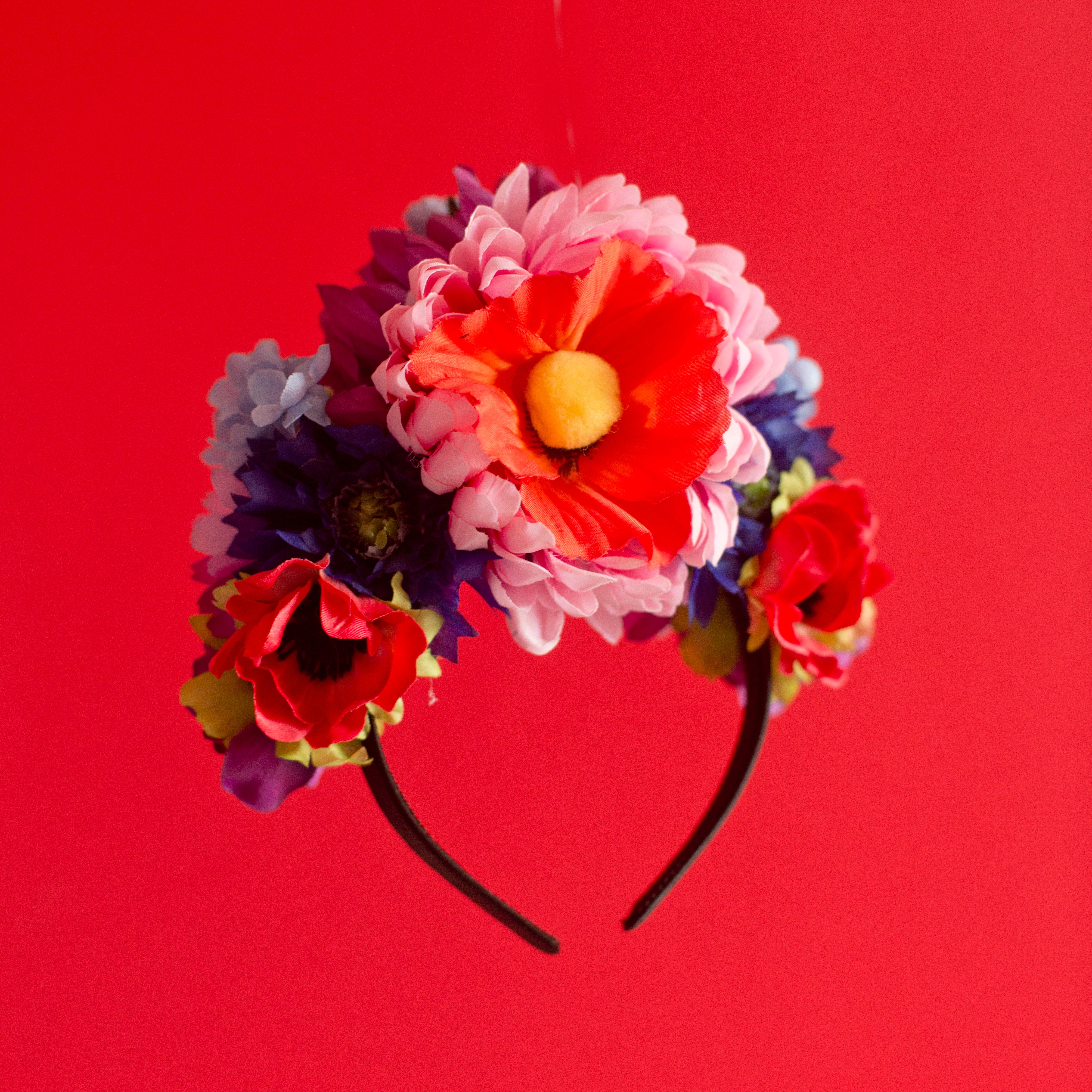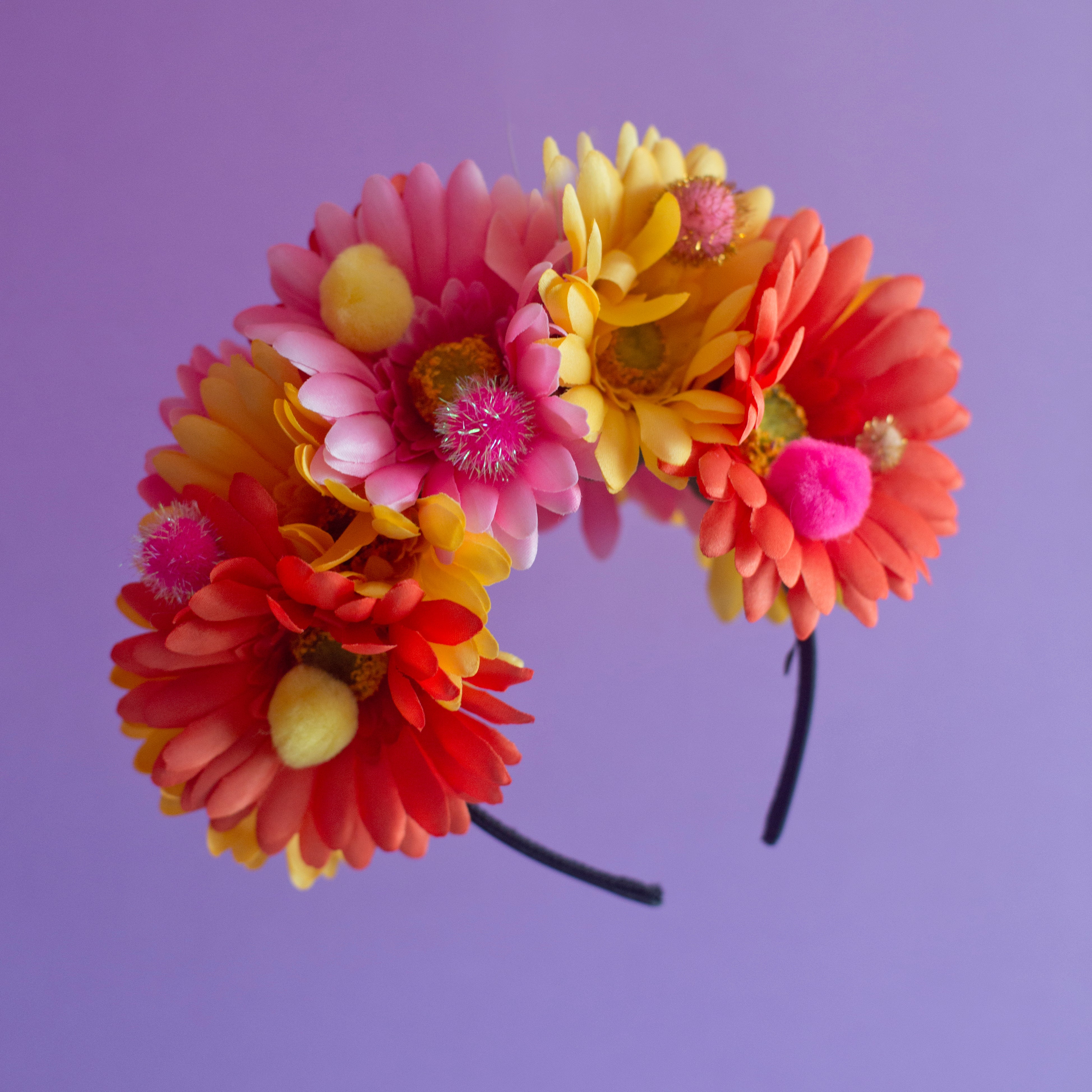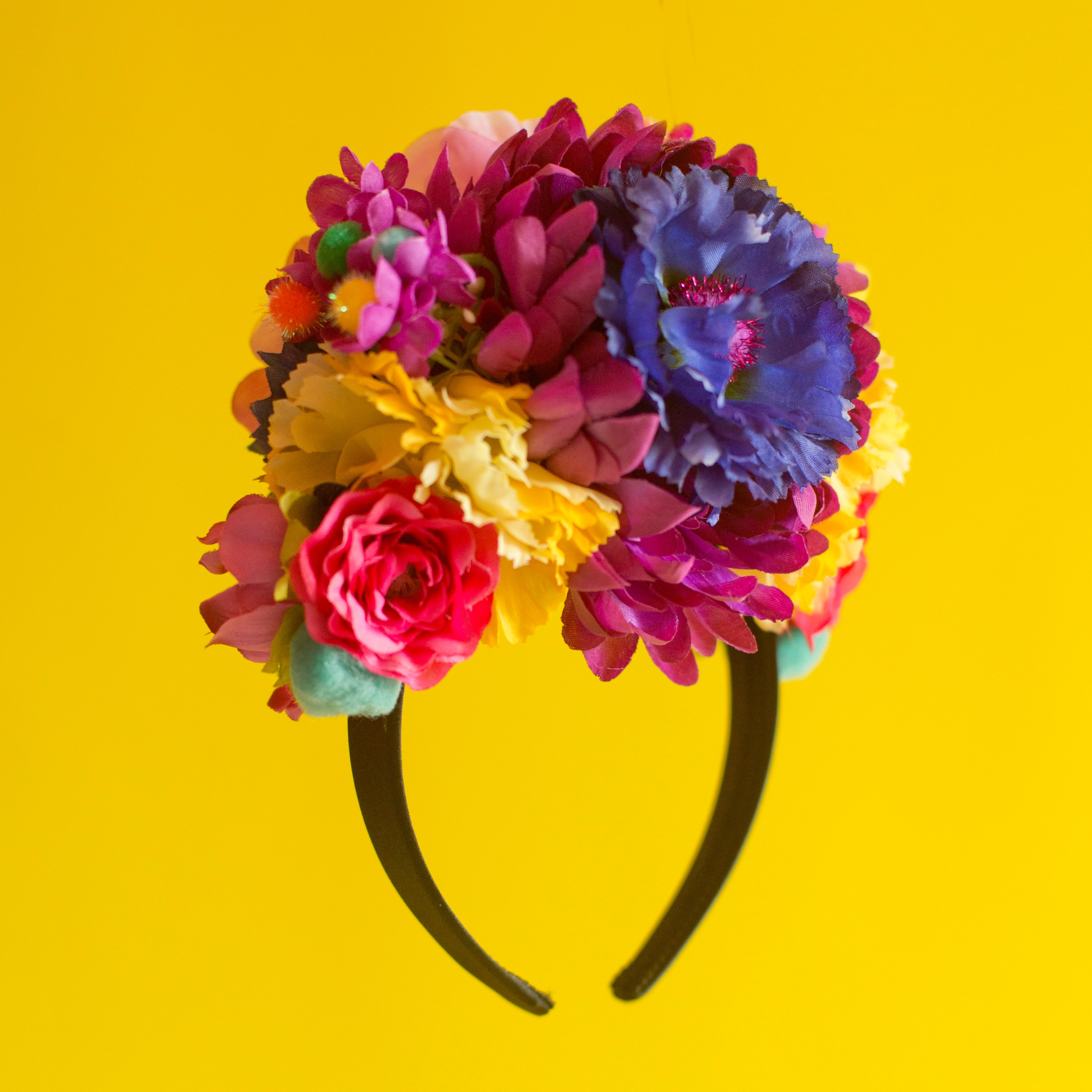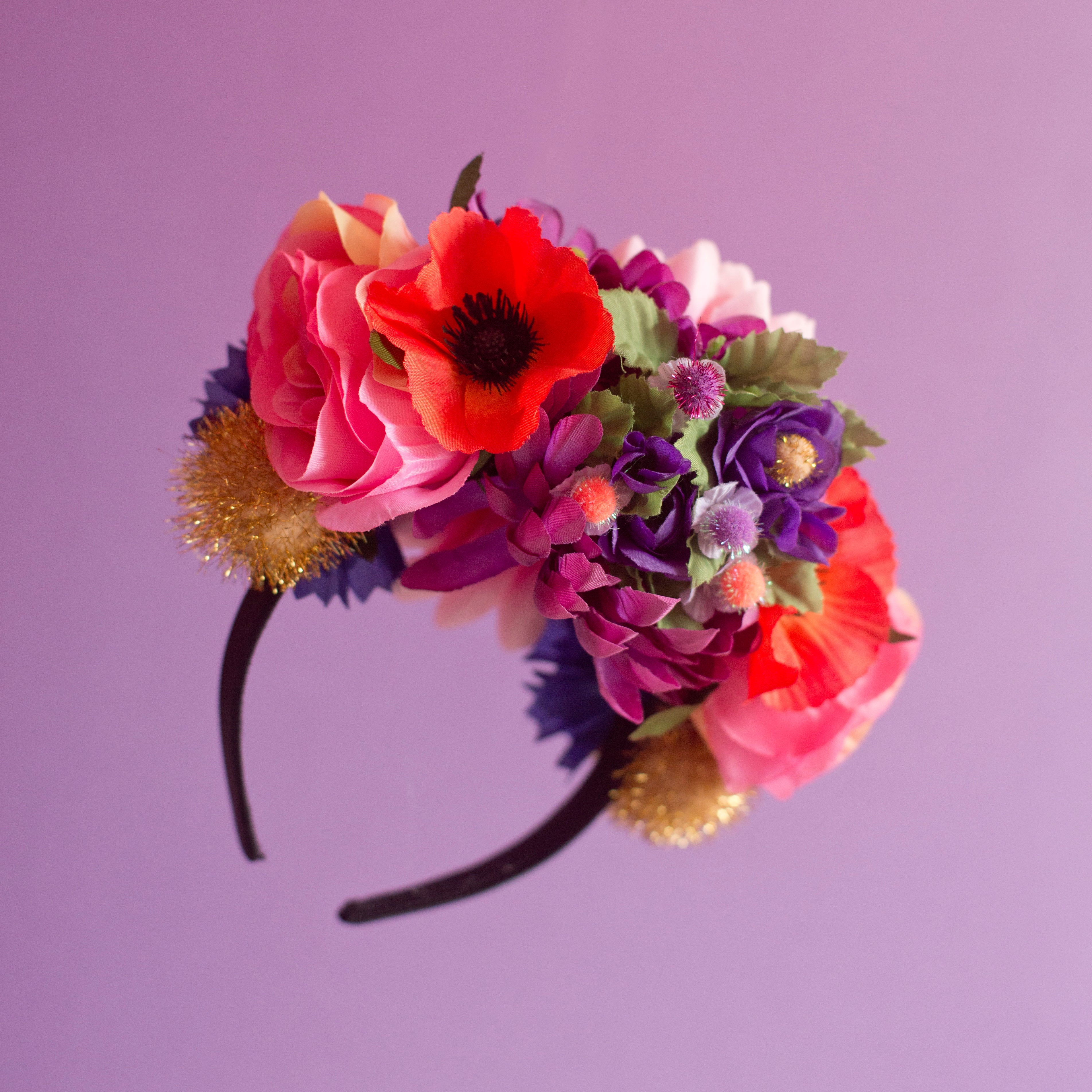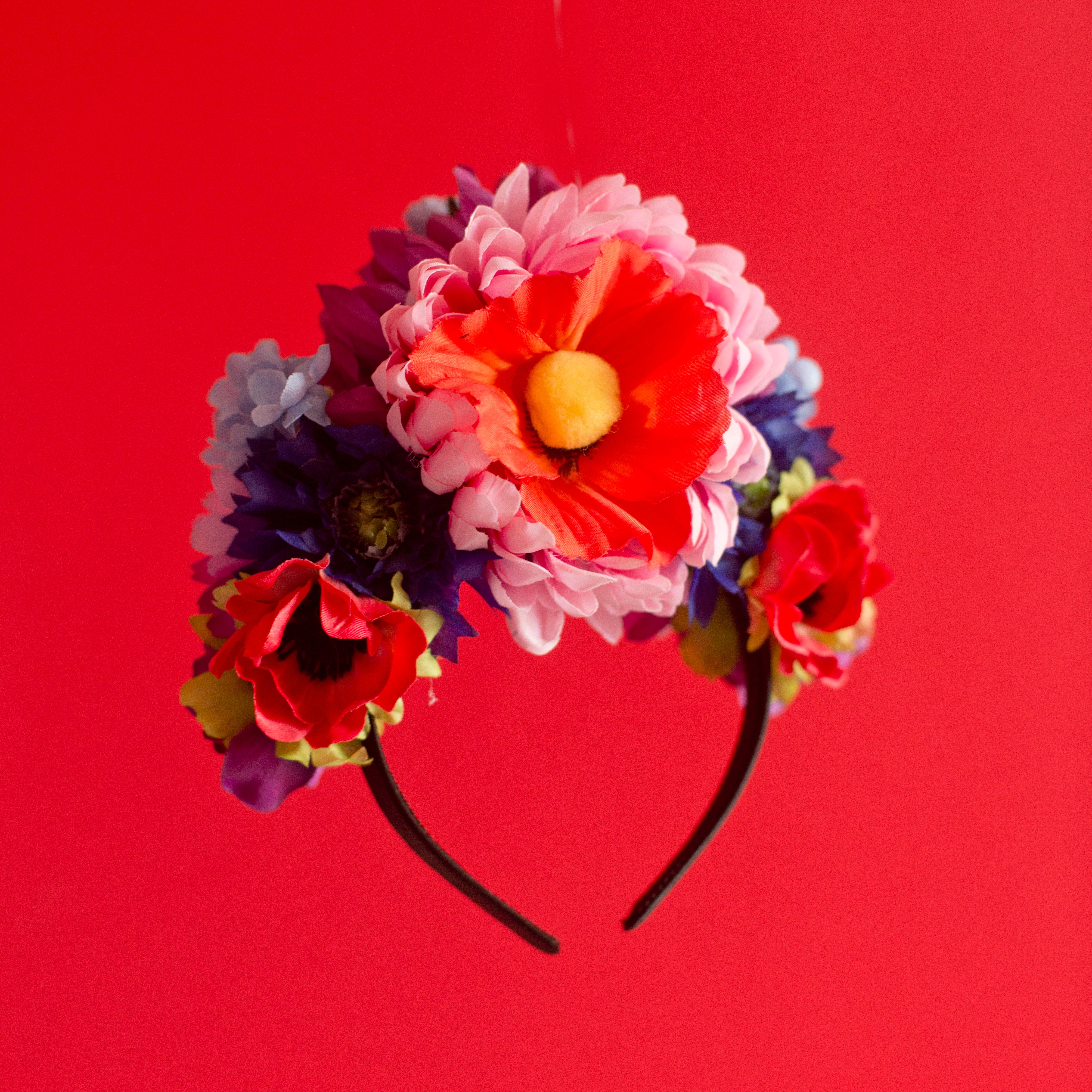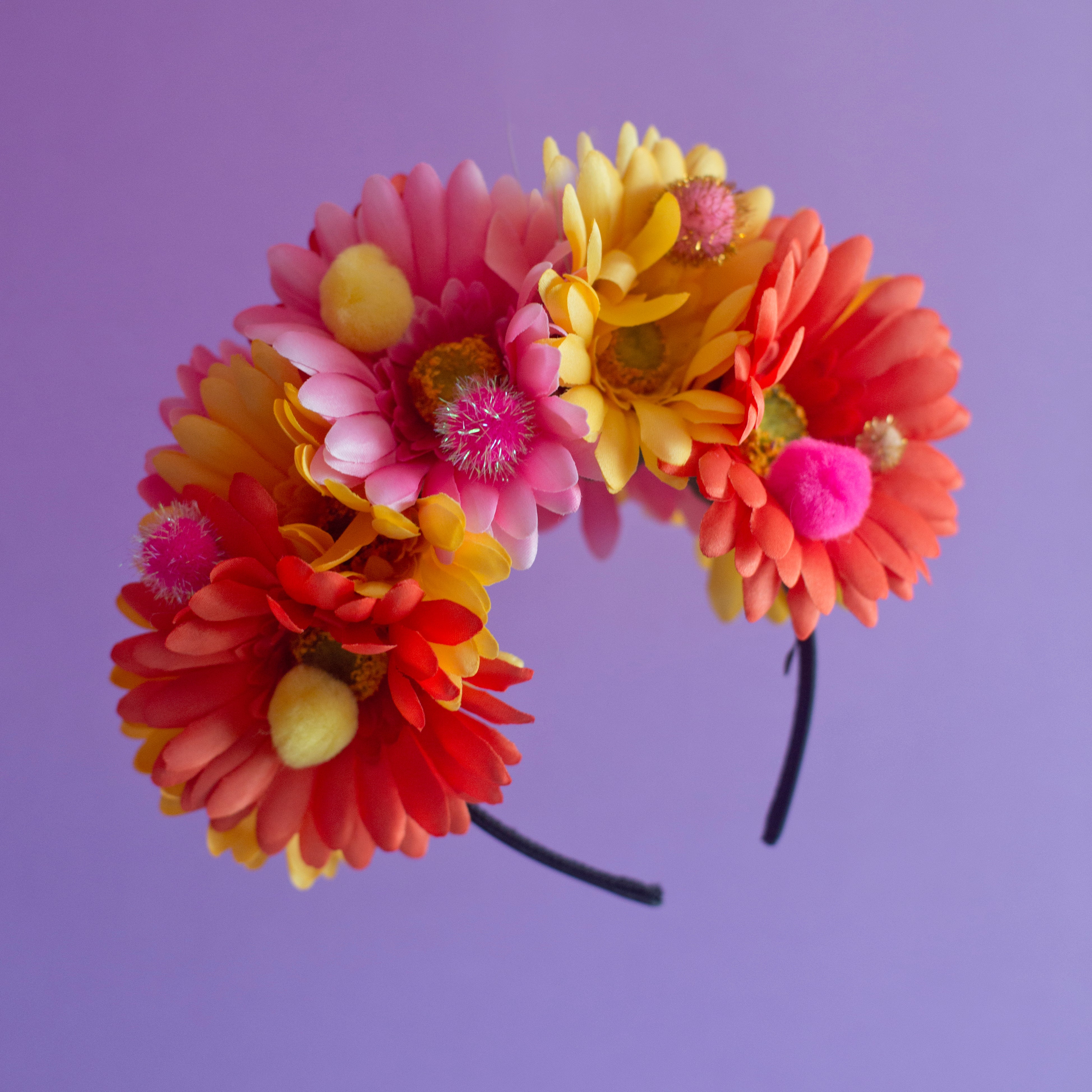 Made to Order Bespoke Floral Headdress
Beautiful floral headdress + summer × FUN = HAPPINESS IN IT'S PURE FORM!!
Now, if that's a calculation you like the sound of do not delay in getting your own bespoke headdress in production.
If you have specific colours or flowers you like, or if you want a glittery cat or a disco ball then get in touch.
Similarly if you have objects you'd like to have incorporated like your collection of single earrings that you have acquired coz you keep losing the other one, then you can send me your stuff and I can make them shiny and new.
Made with fabric flowers and found objects these headdress are another mop for reusing and recycling.
They are set on thin metal bands which make them really comfortable- some images show fabric bands, these are available but we recommend the metal ones.
The listing here is deposit only and total costs can be discussed in an individual basis. 
If you would like to enquire about a made to order headdress please email Lizzie at hello@fizzgoespop.com and discuss requirements. 
Please note as all items are made to order production time can vary, but allow at least 4 weeks for delivery to avoid disappointment.   
Costs are normally around £40 plus postage, but budgets can be worked to. 
Photos are shown here for illustrative purposes.