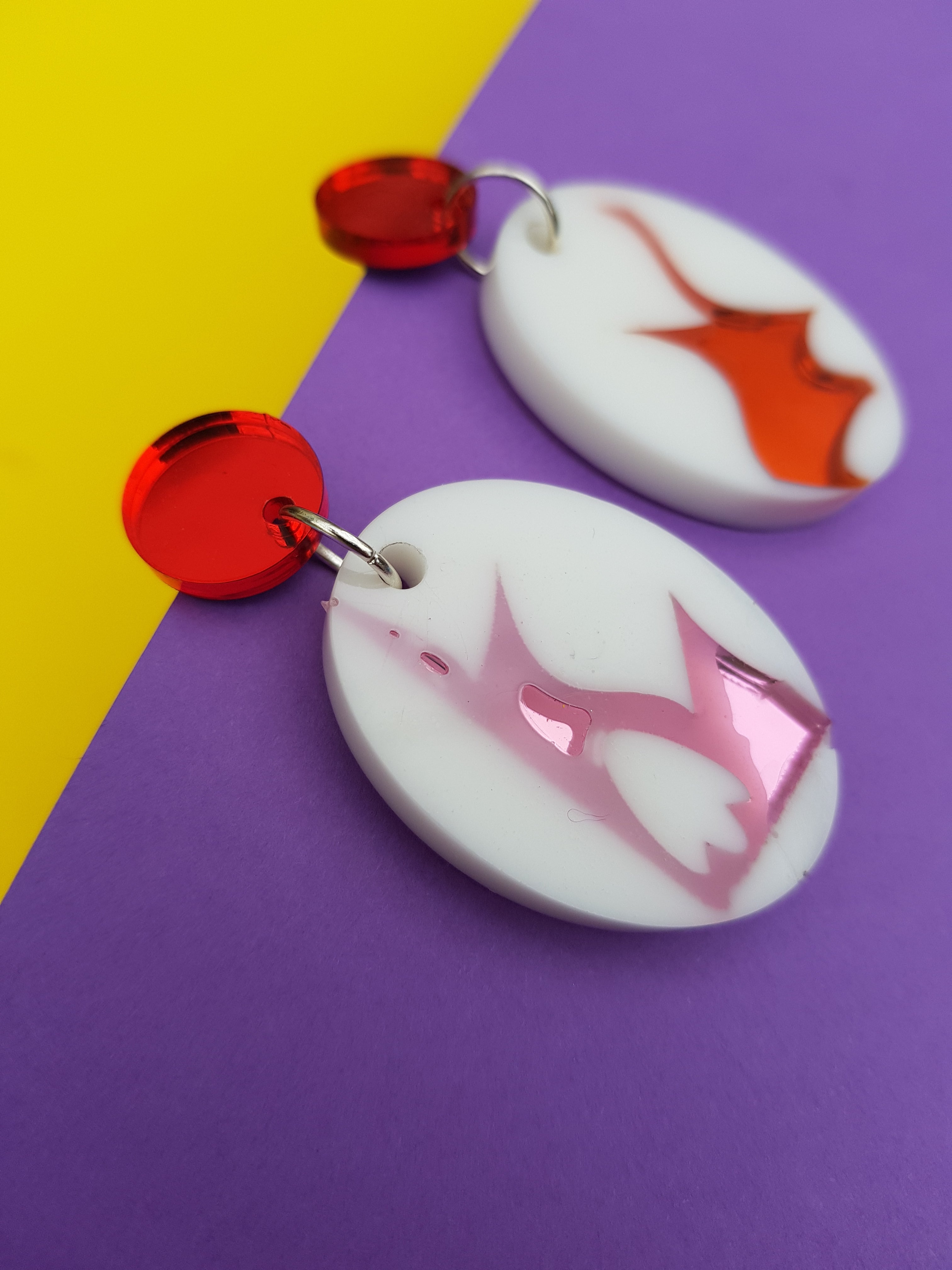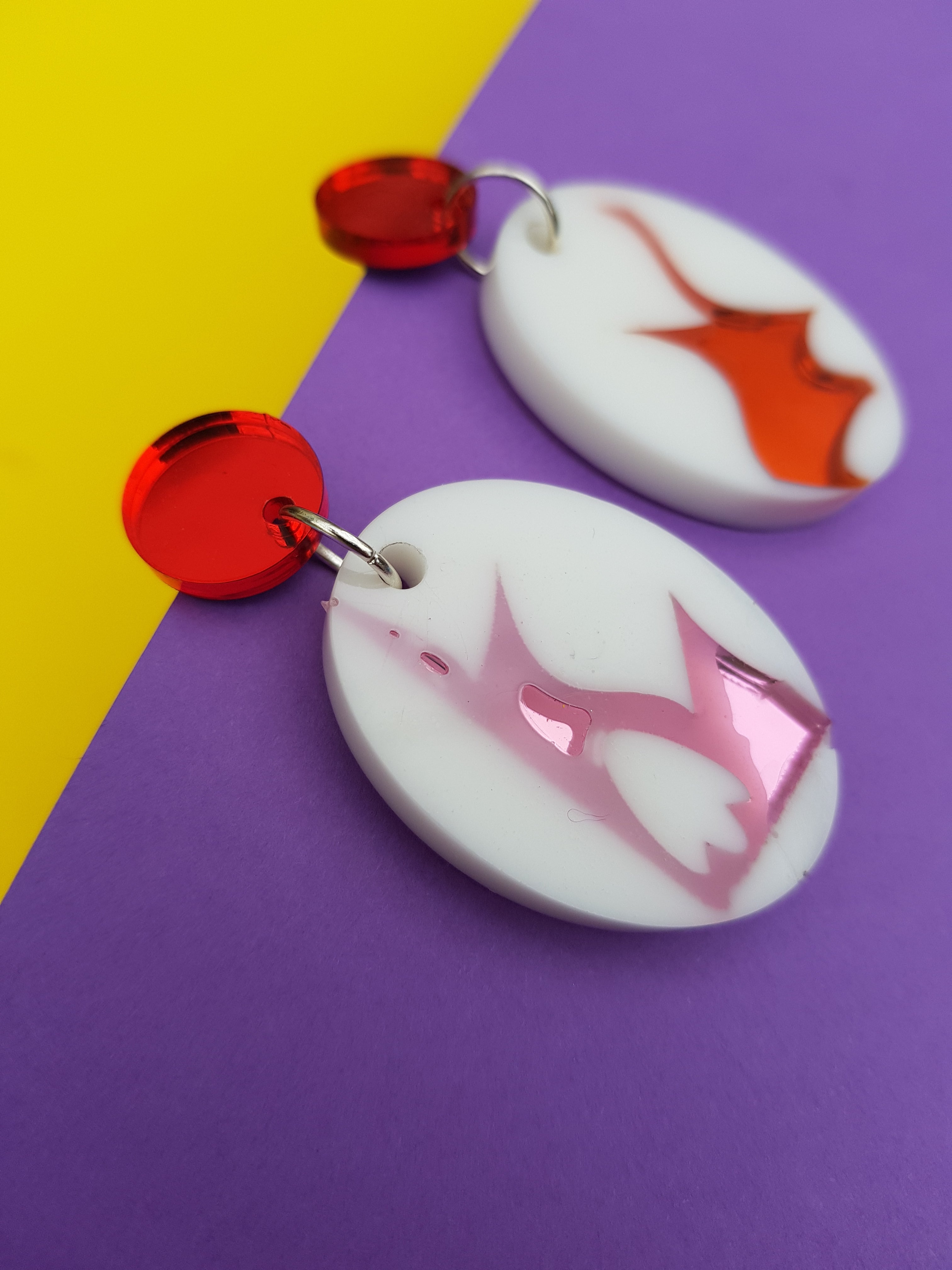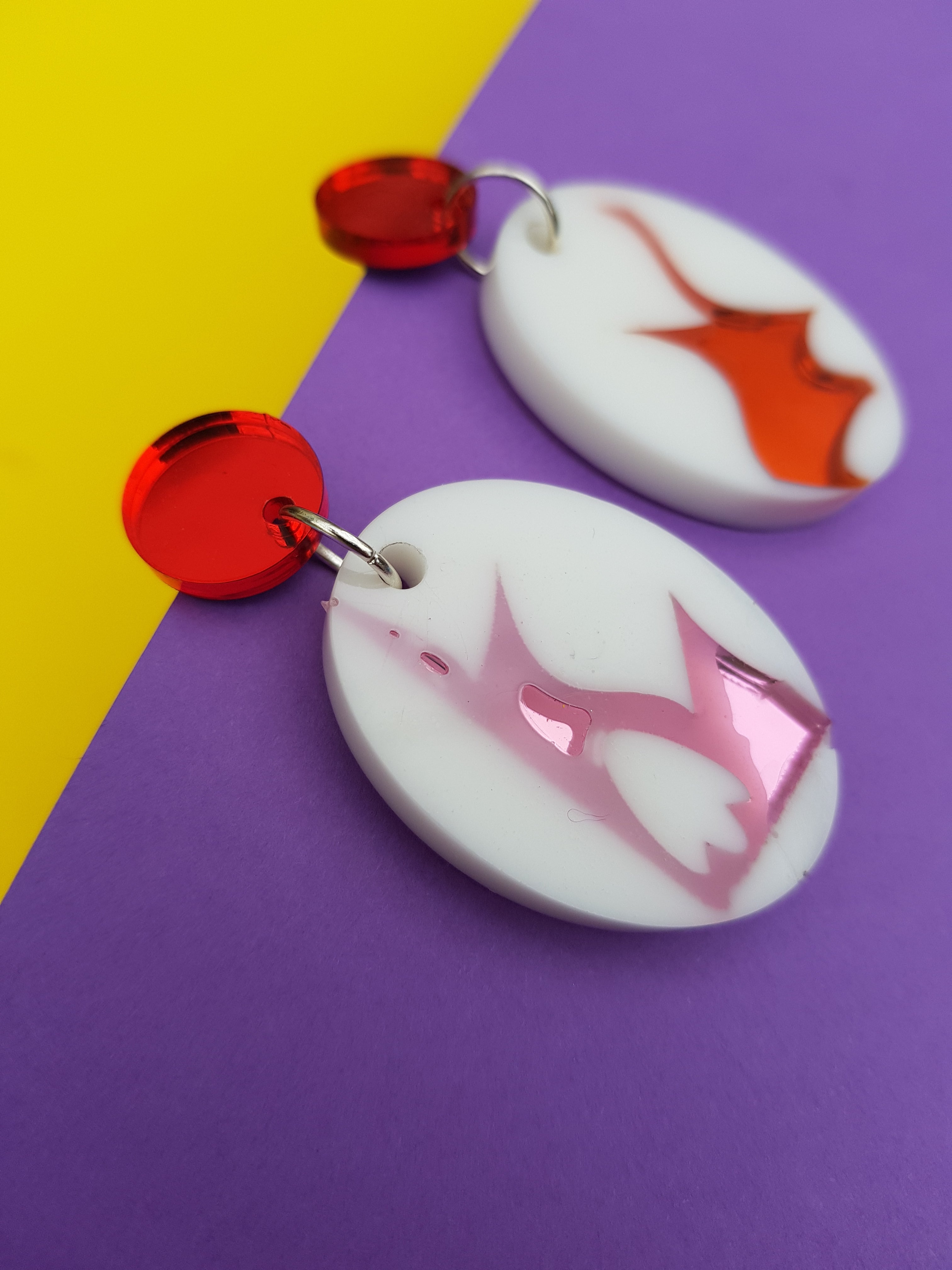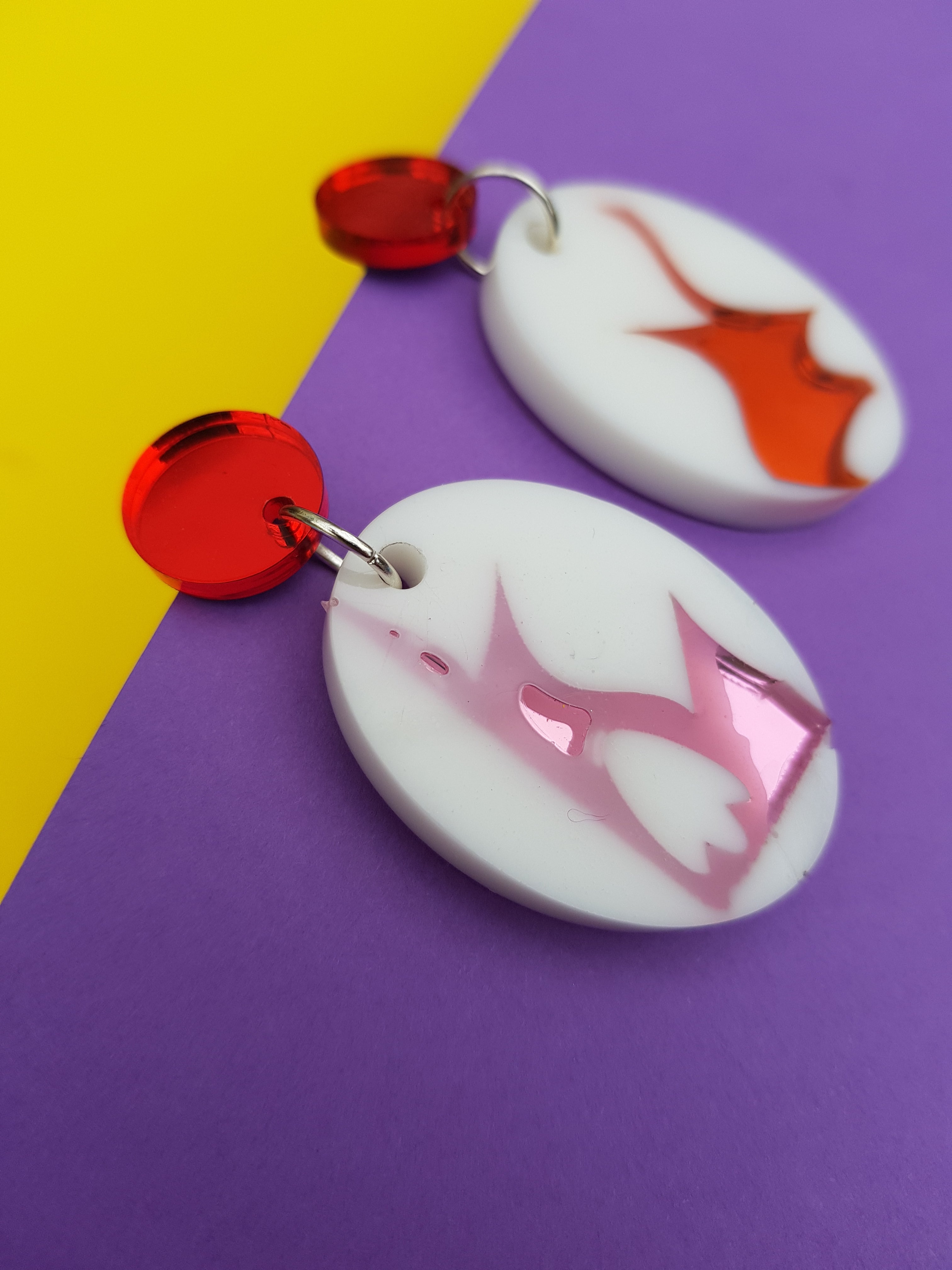 Recycled cast earrings
Using the perspex offcuts from her laser cut jewellery, Lizzie has started repurposing them into white cast resin. 
Always thinking environmentally about her work, the reuse of her perspex fits in with her ethos.
Each piece is unique and there is no way to tell what they will be like when they are demoulded from the silicone moulds- but that is part of the fun!
All approx 5 x 3cm (with some variant).
Stainless steel stud. 
Rubber back butterfly which is super sturdy.
This is a made to order piece, so all colours shown here will be used in your piece but variations in exact look and finish will be changeable due to the handmade nature, though all effort will be made to make it as similar as possible x