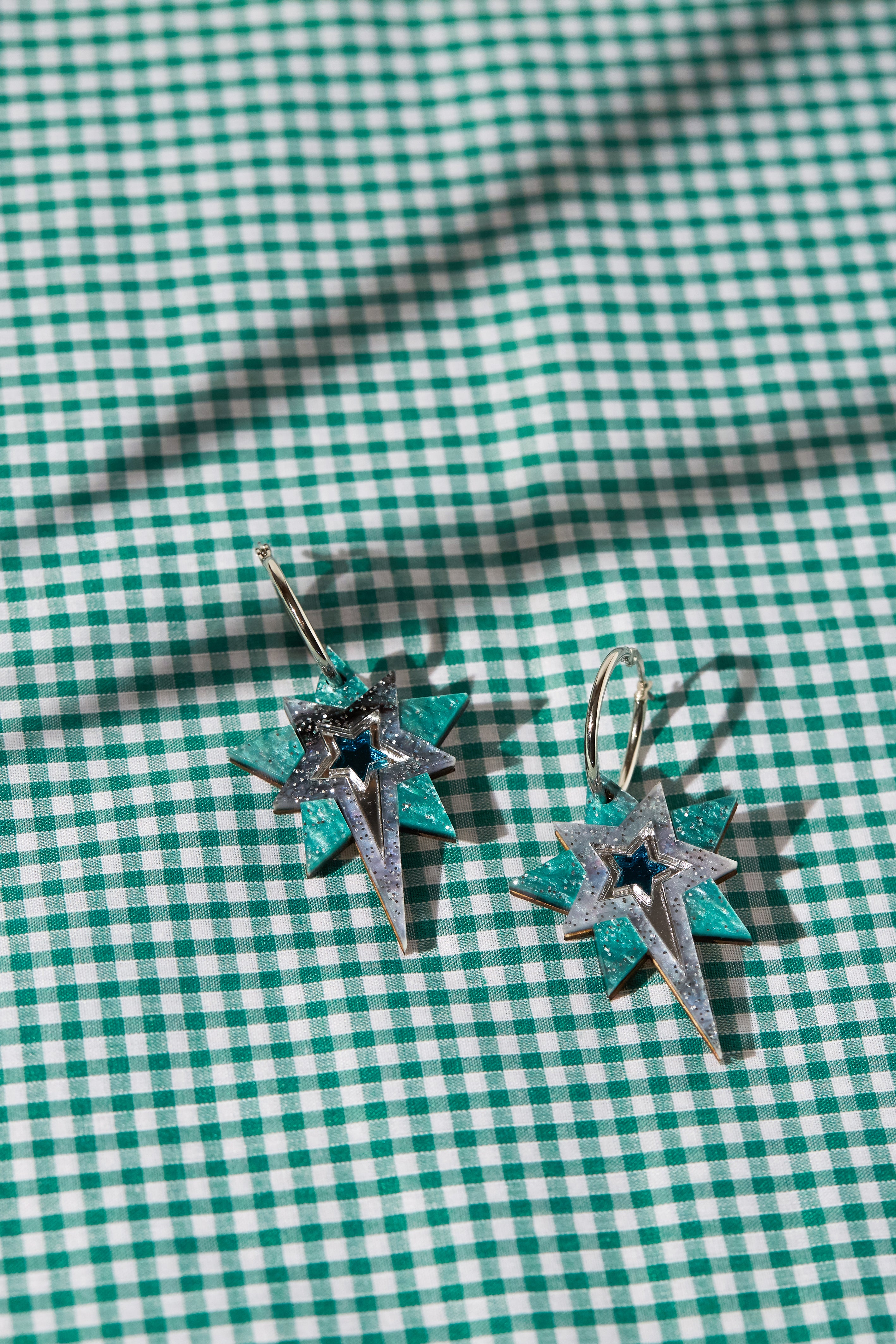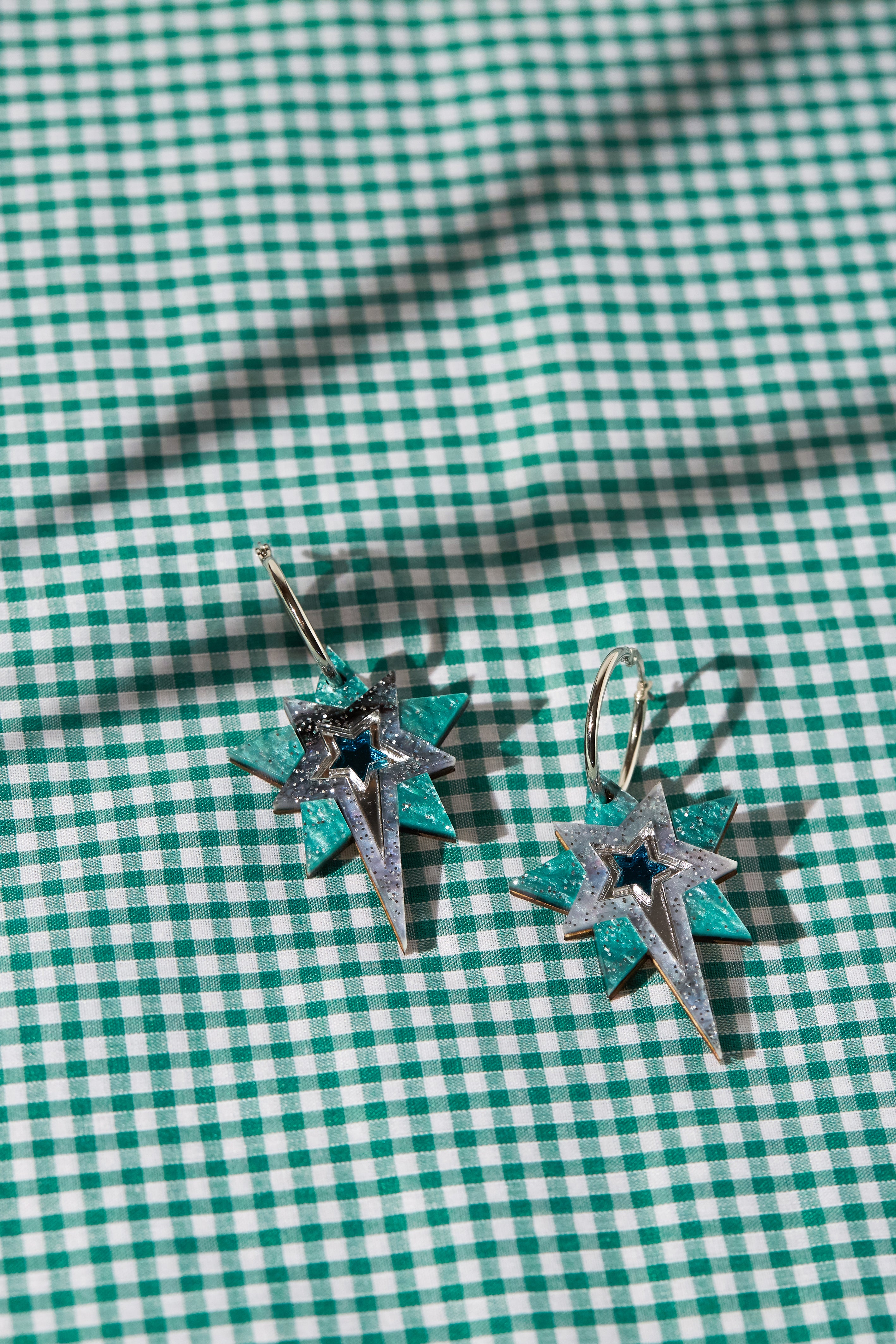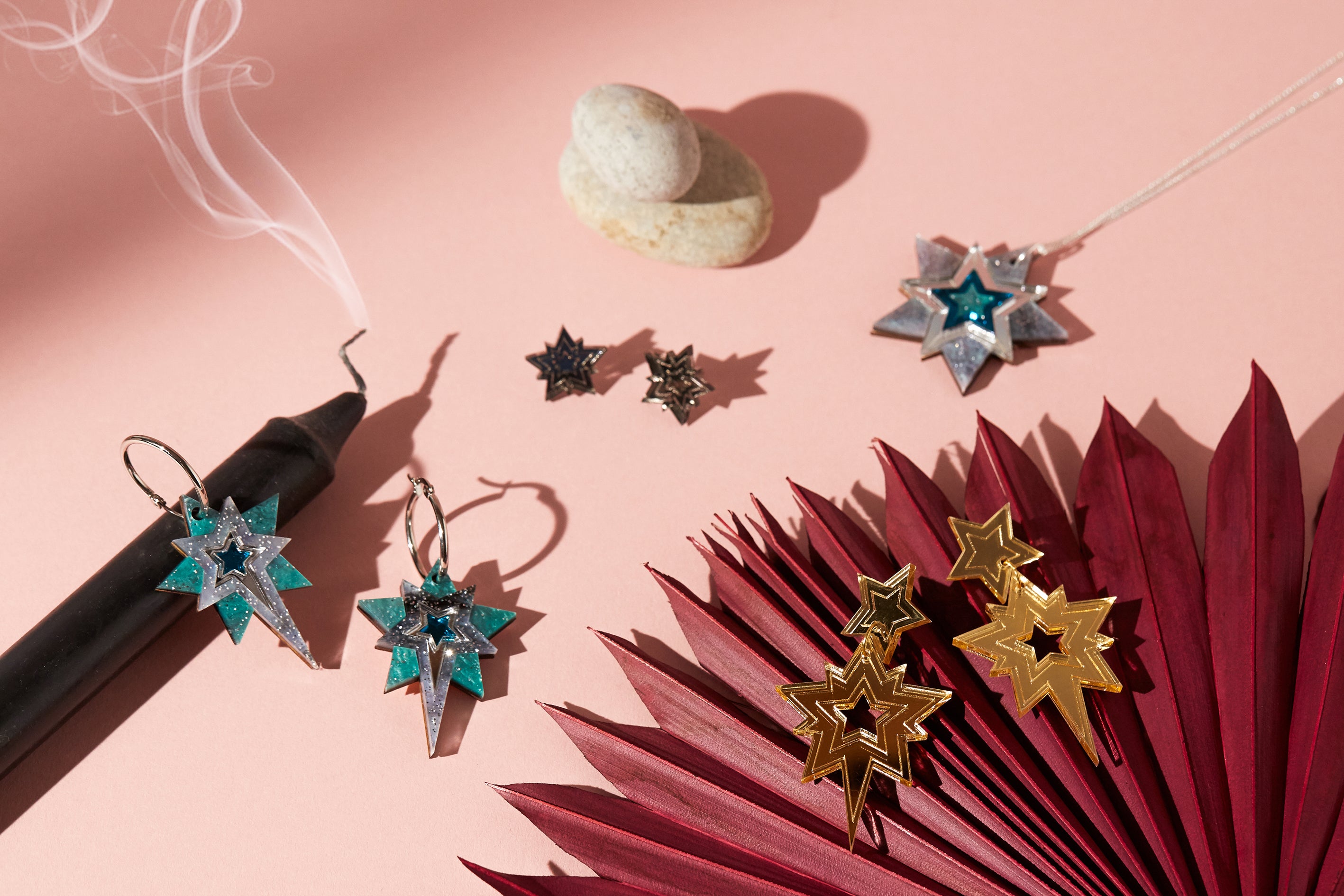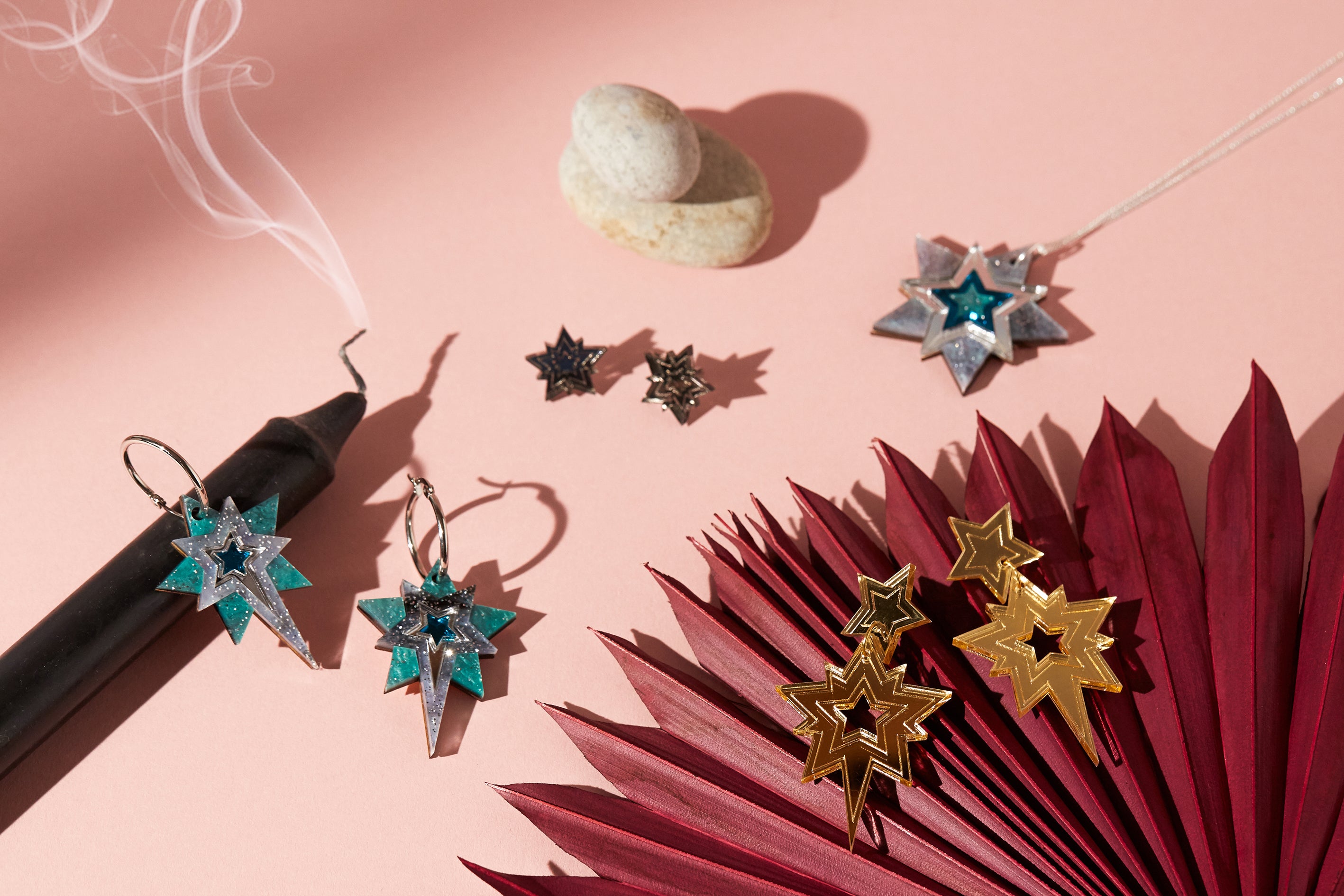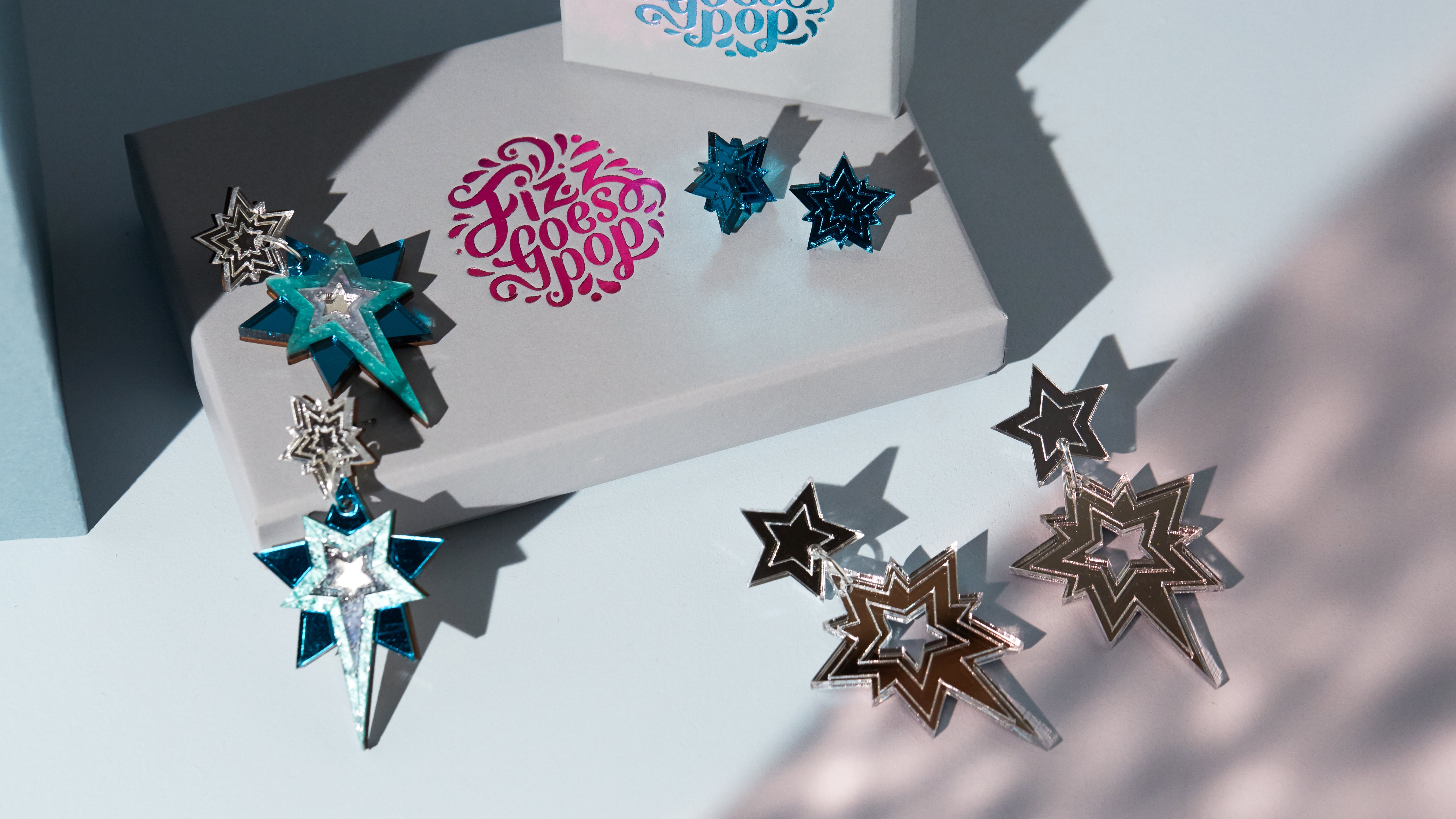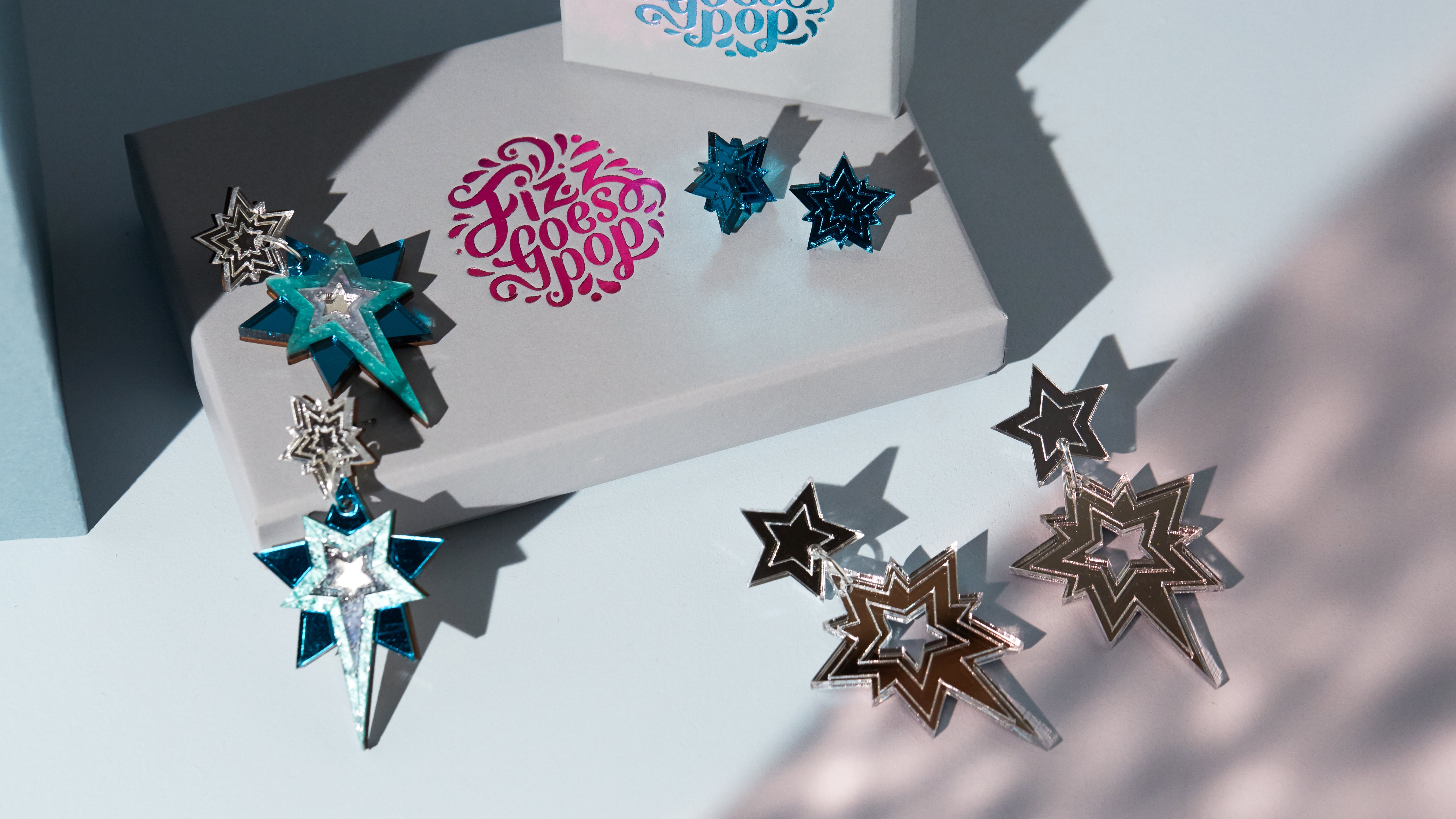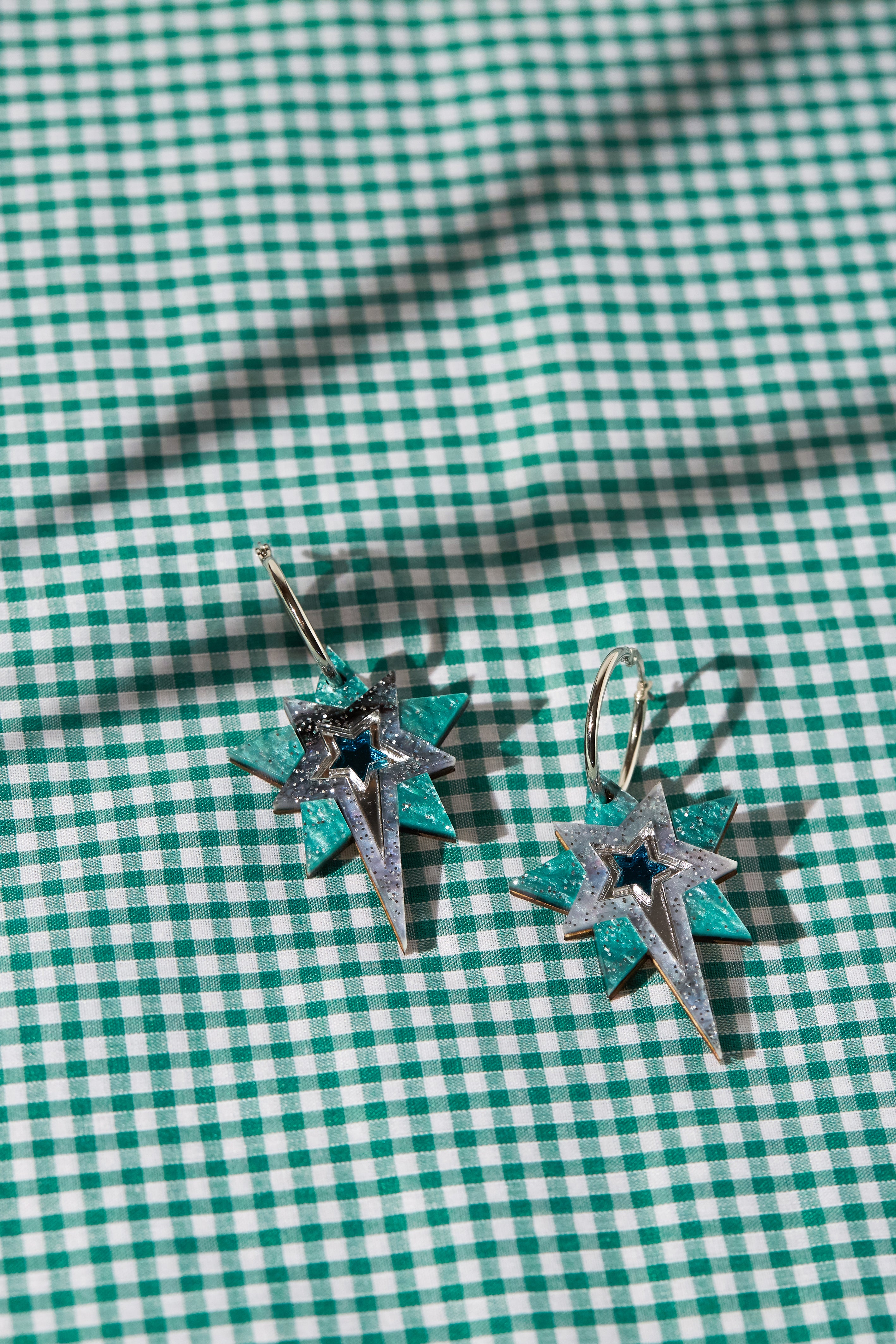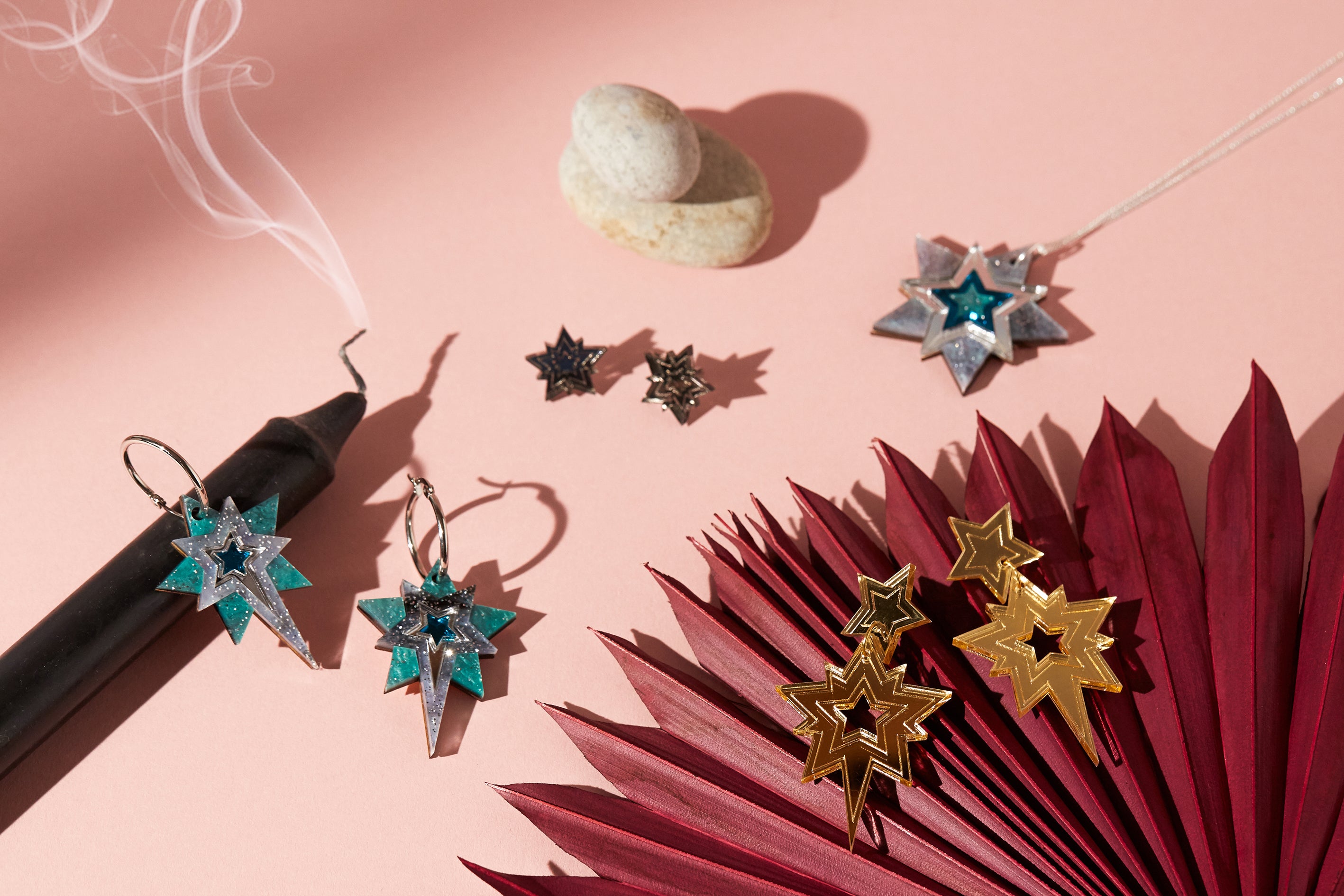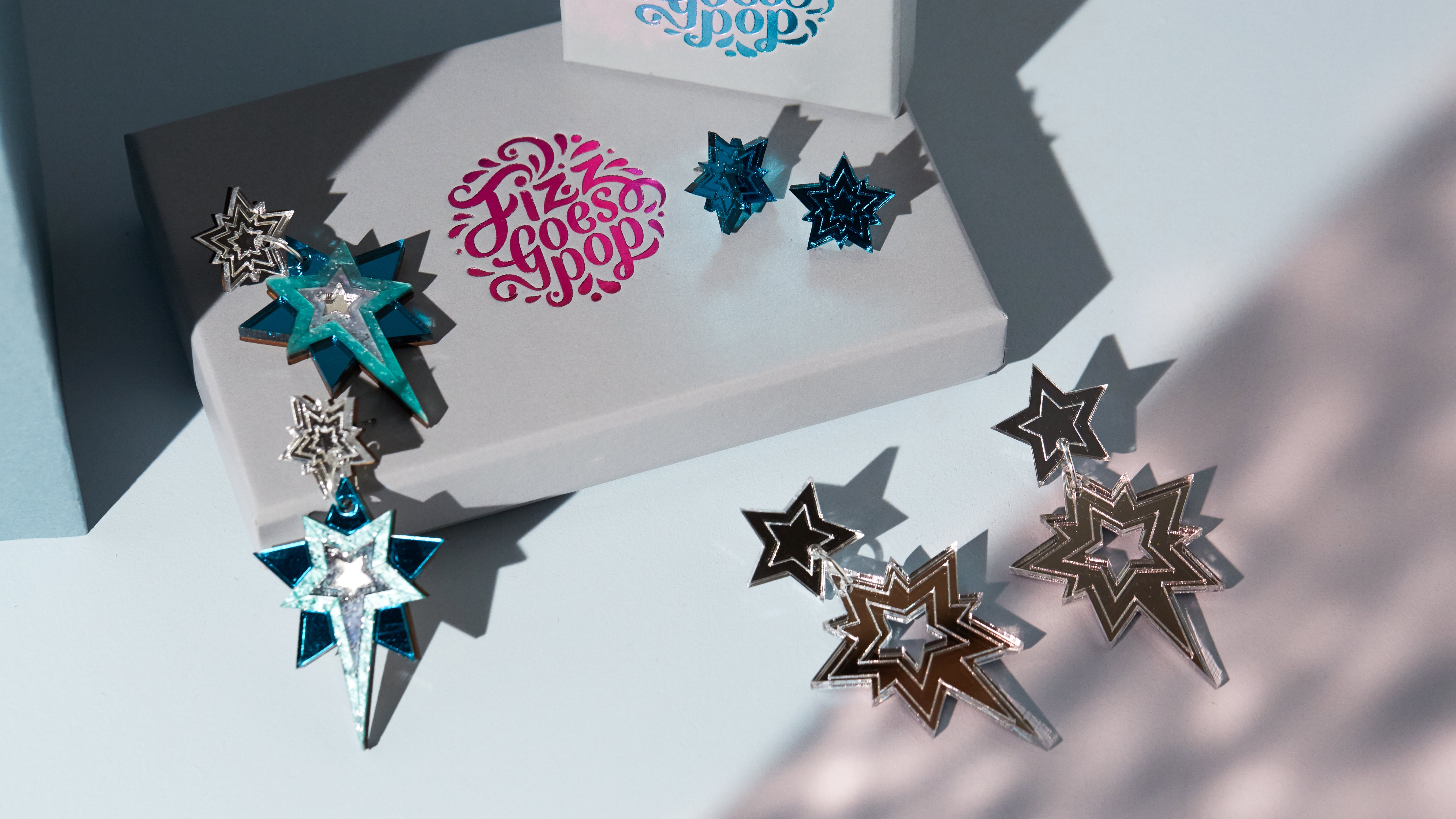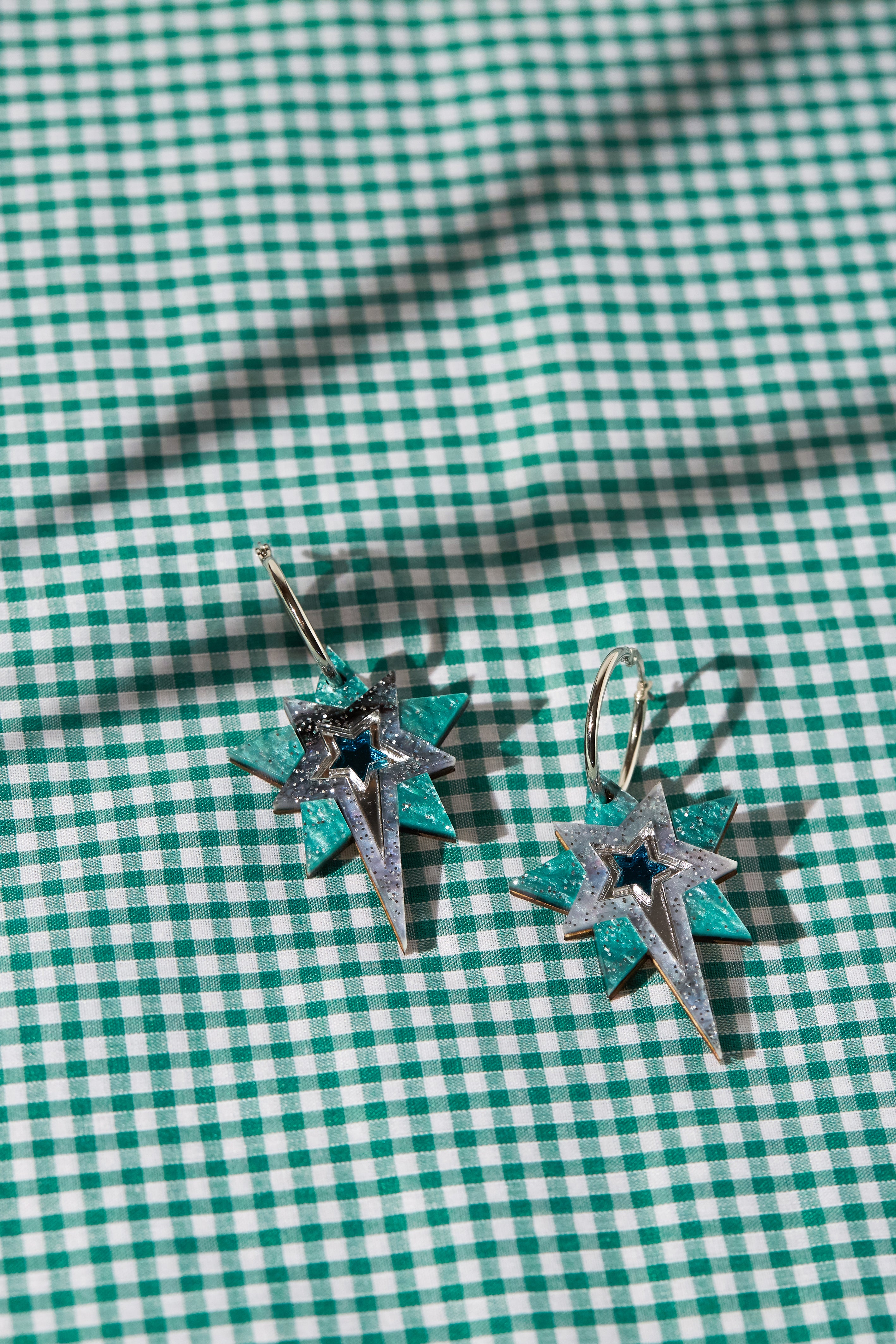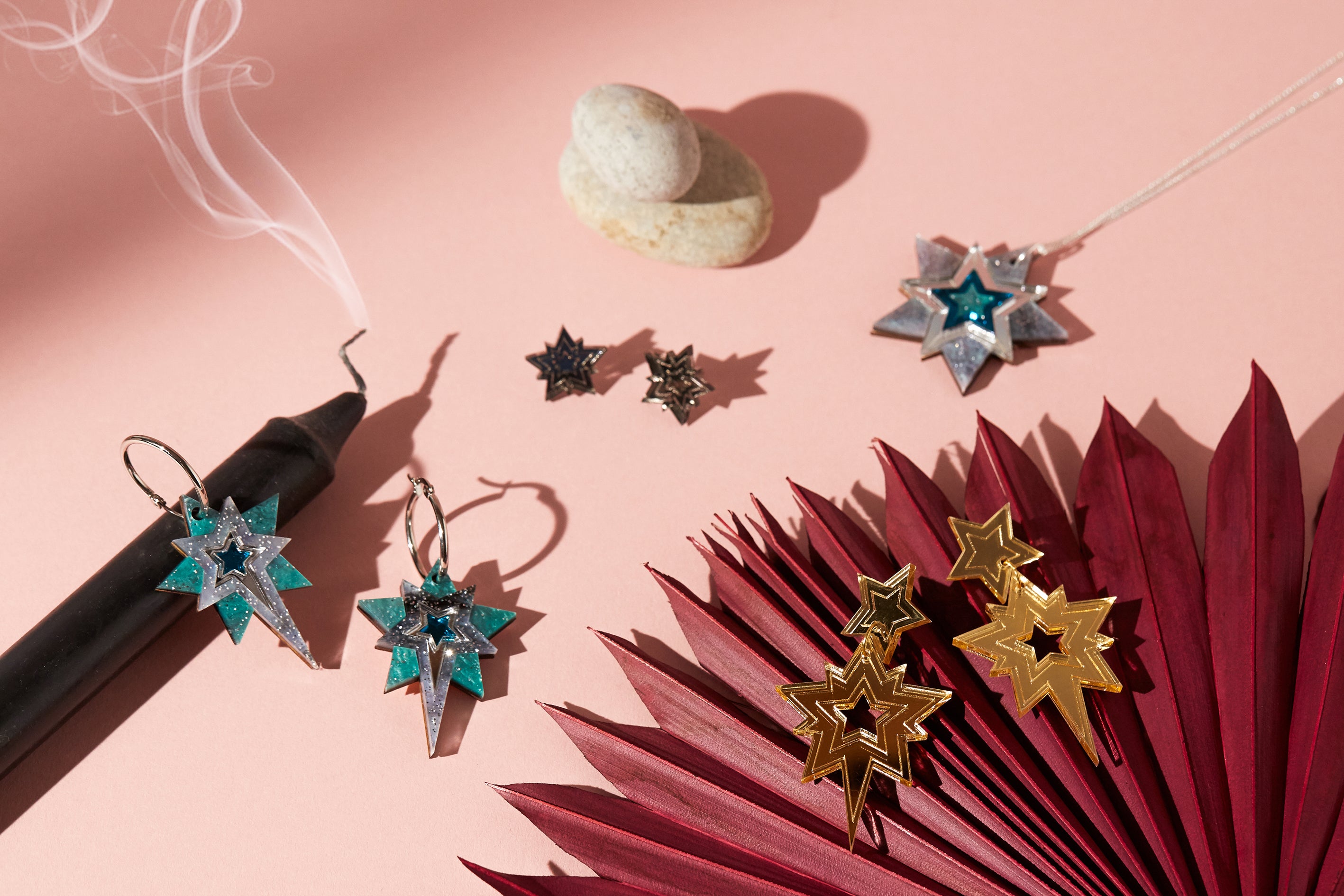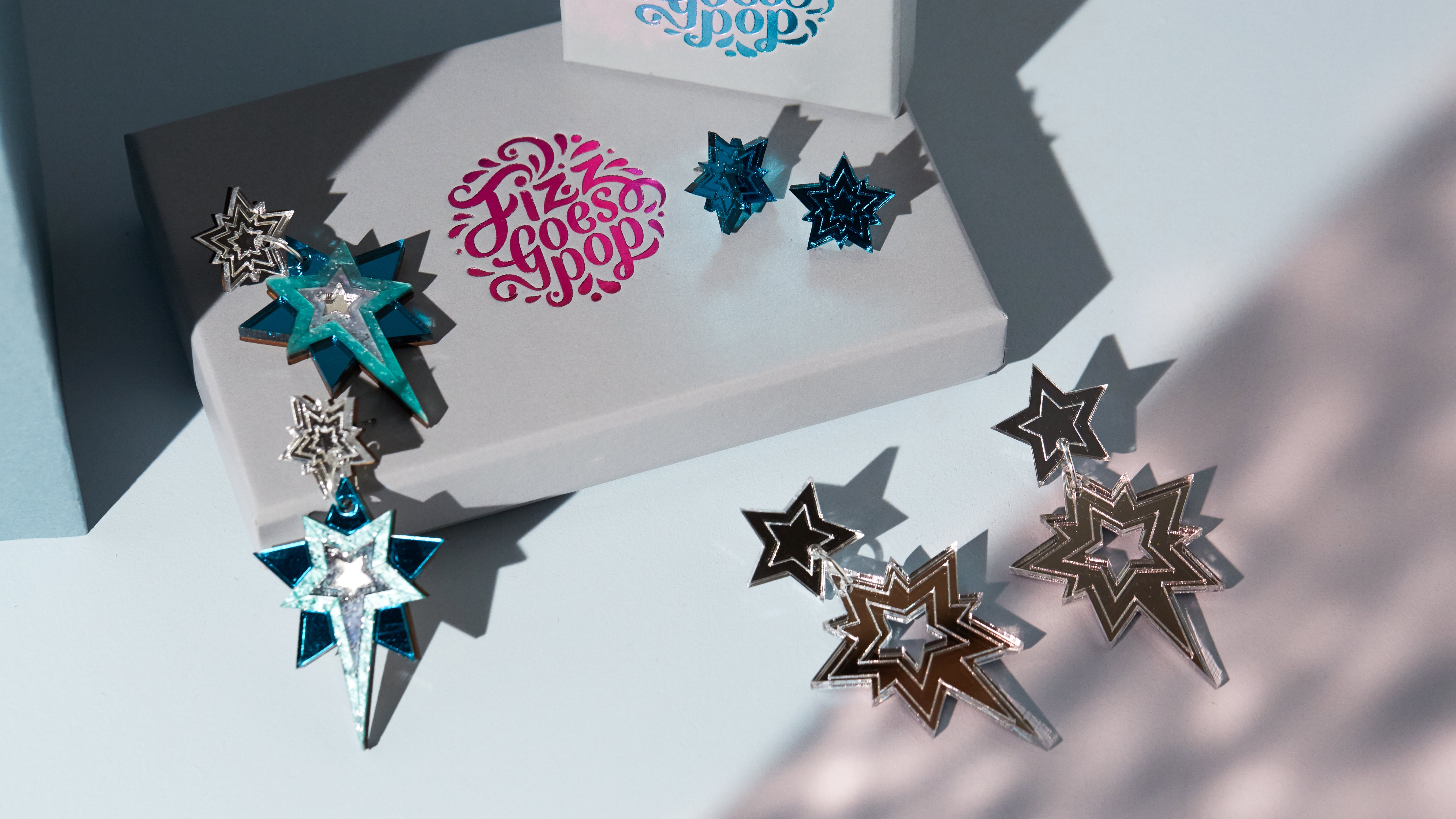 Silver hoop Star earrings (marble green/silver)
A glorious star hanging from a lever arm hoop.
Made from 3mm glitter, marble and mirror perspex, set on 1.5mm ply, they are feather light for their size. 
Measuring approx 7.6 x 3cm. 
Set on stainless steel hoop with strong strong lever arm, suitable for the most sensitive of ears, and great if you have flesh tunnels or stretched ears that find studs hared to wear.

It is worth noting that marble and glitter acrylic can have a fair amount of variations in its finish, so your order will most likely vary slightly from the image dependant on where i cut the shape on the acrylic. 
Choose with or without box. 
*DELIVERY*
Please check my delivery tab on my homepage for all delivery info including lead times.