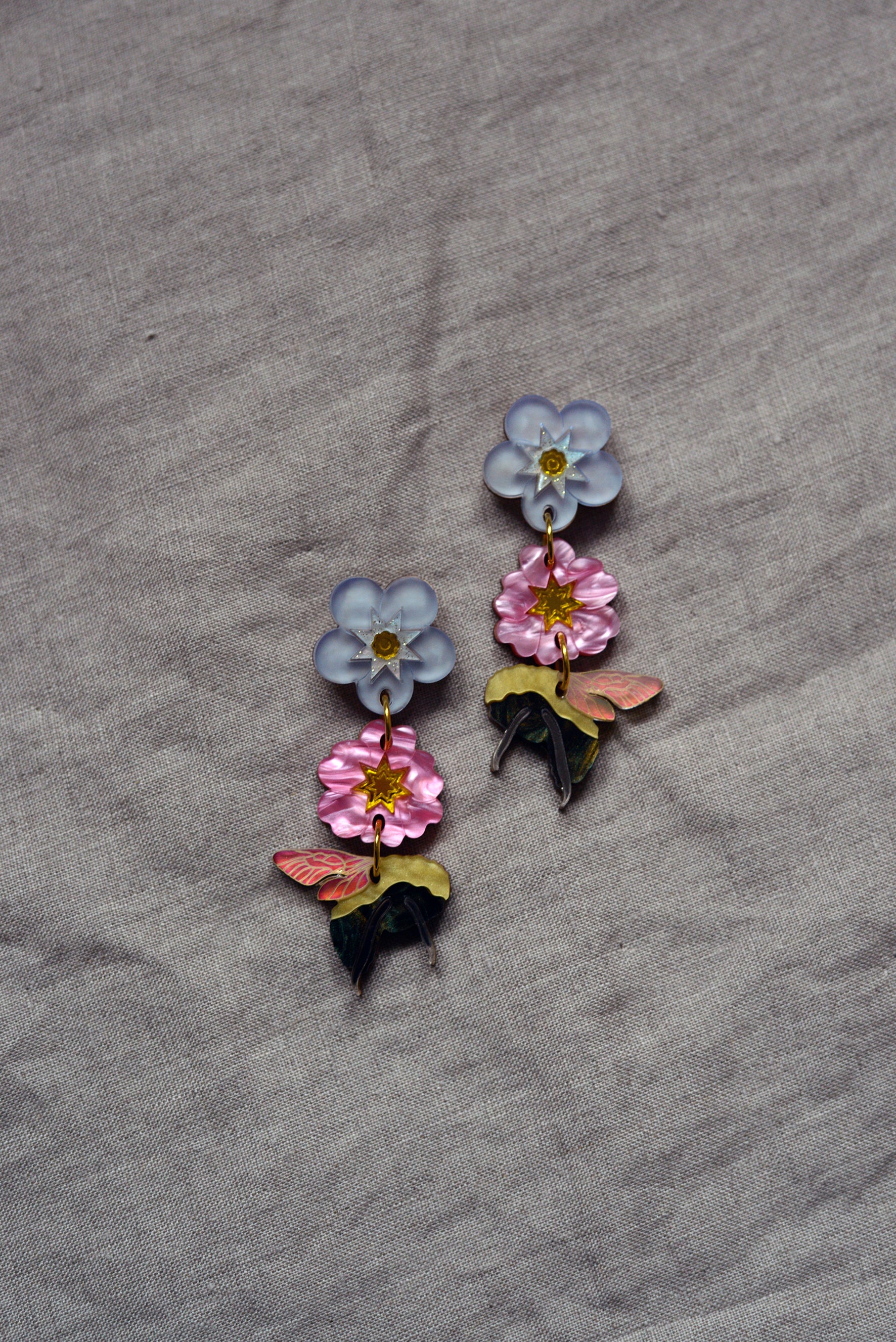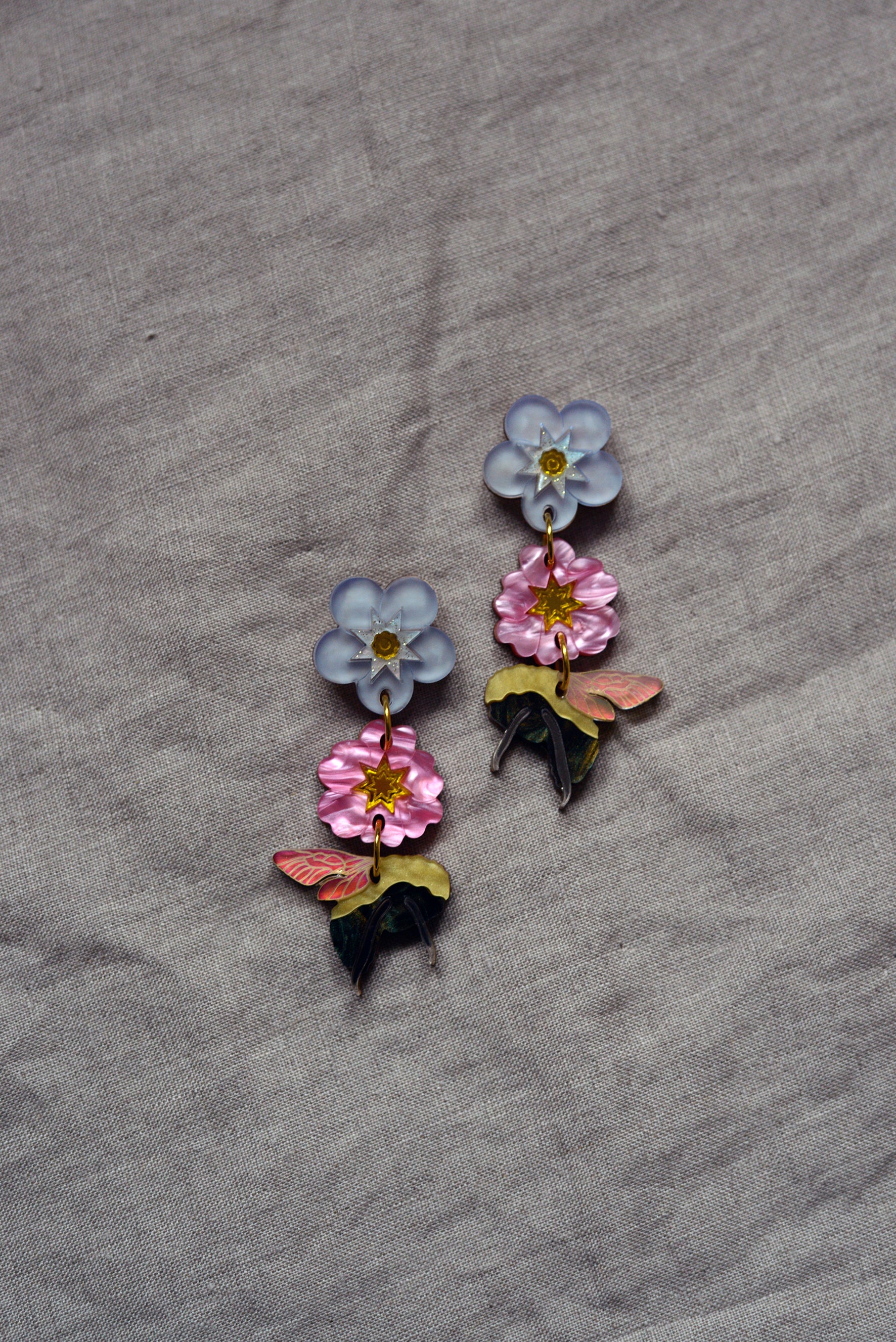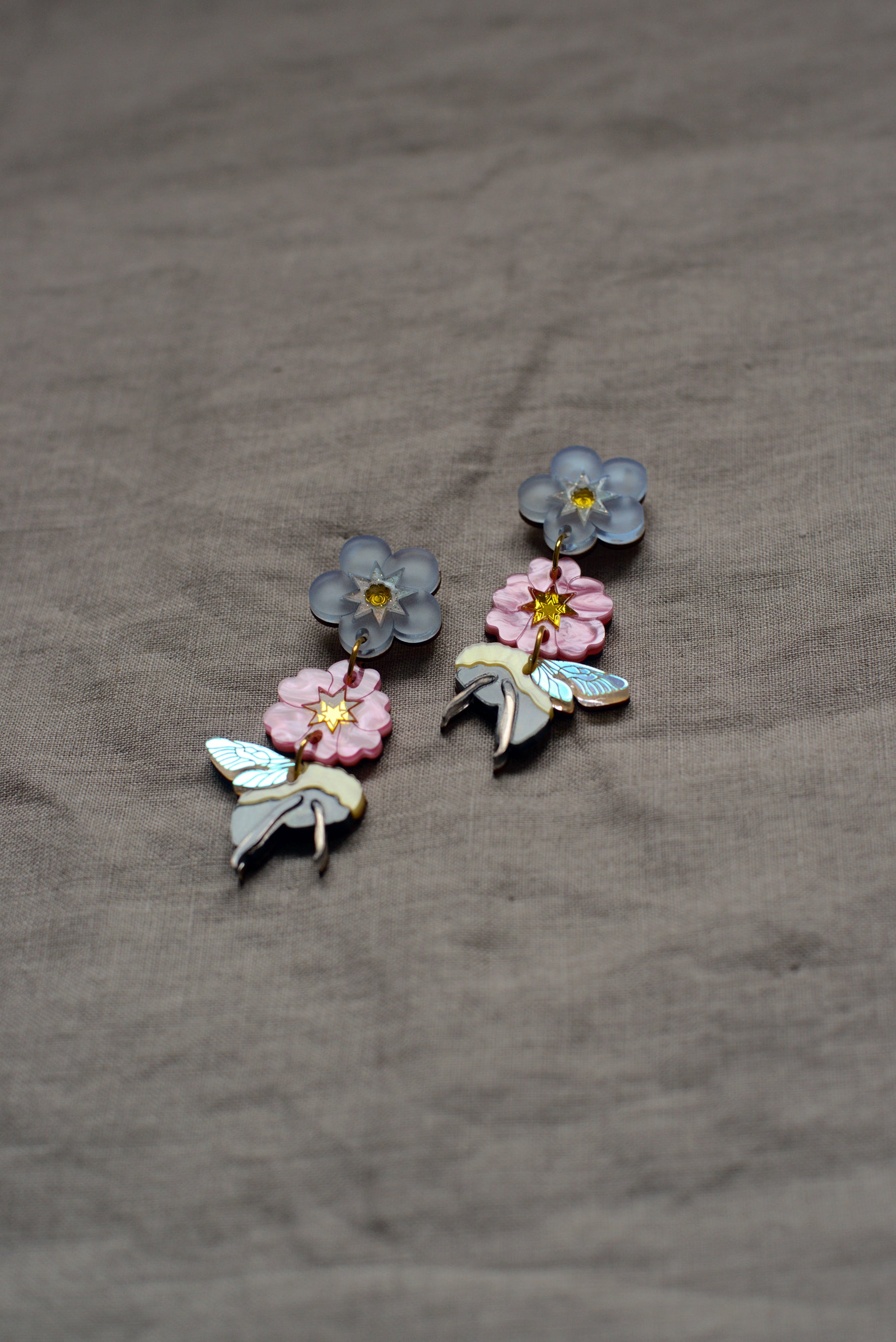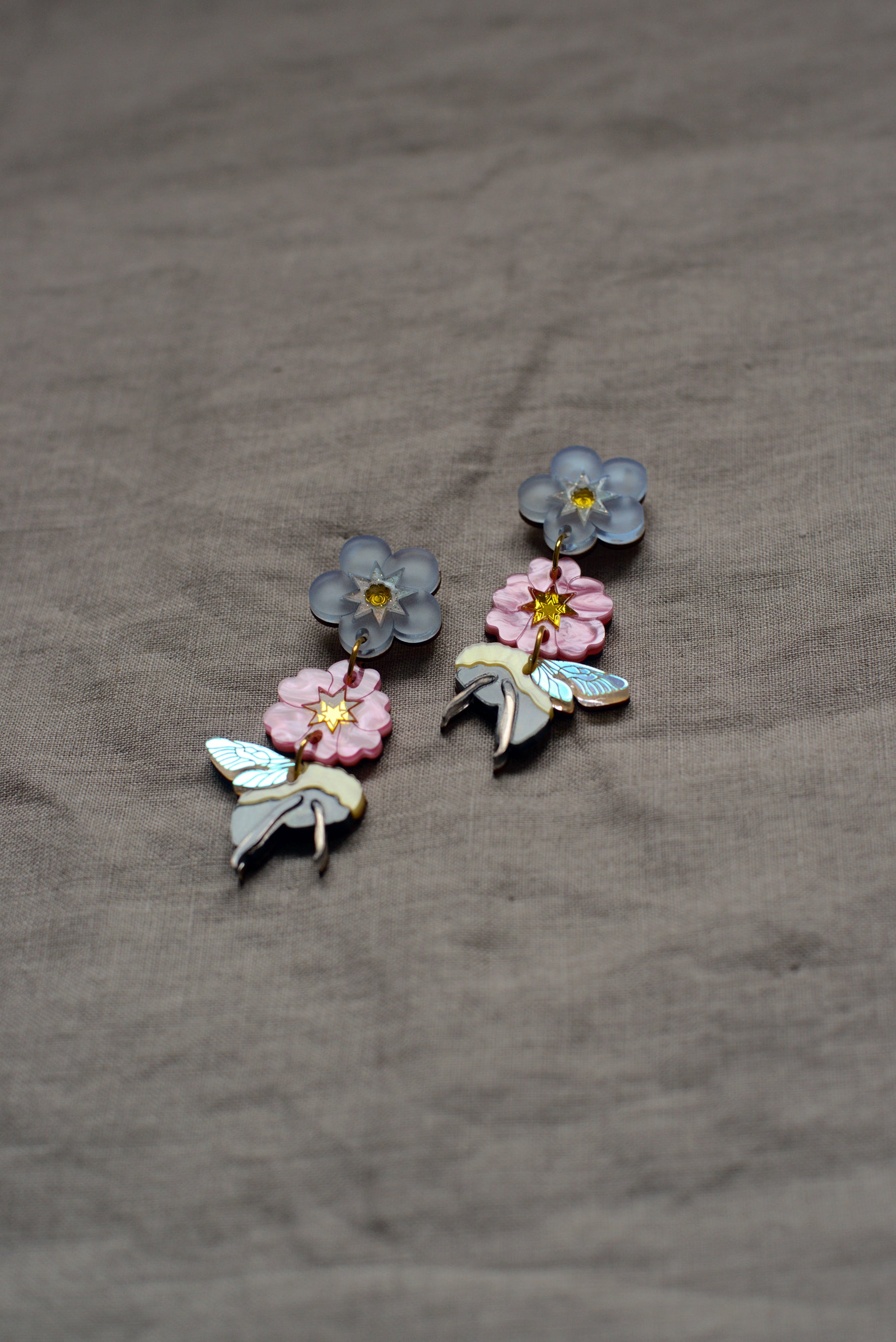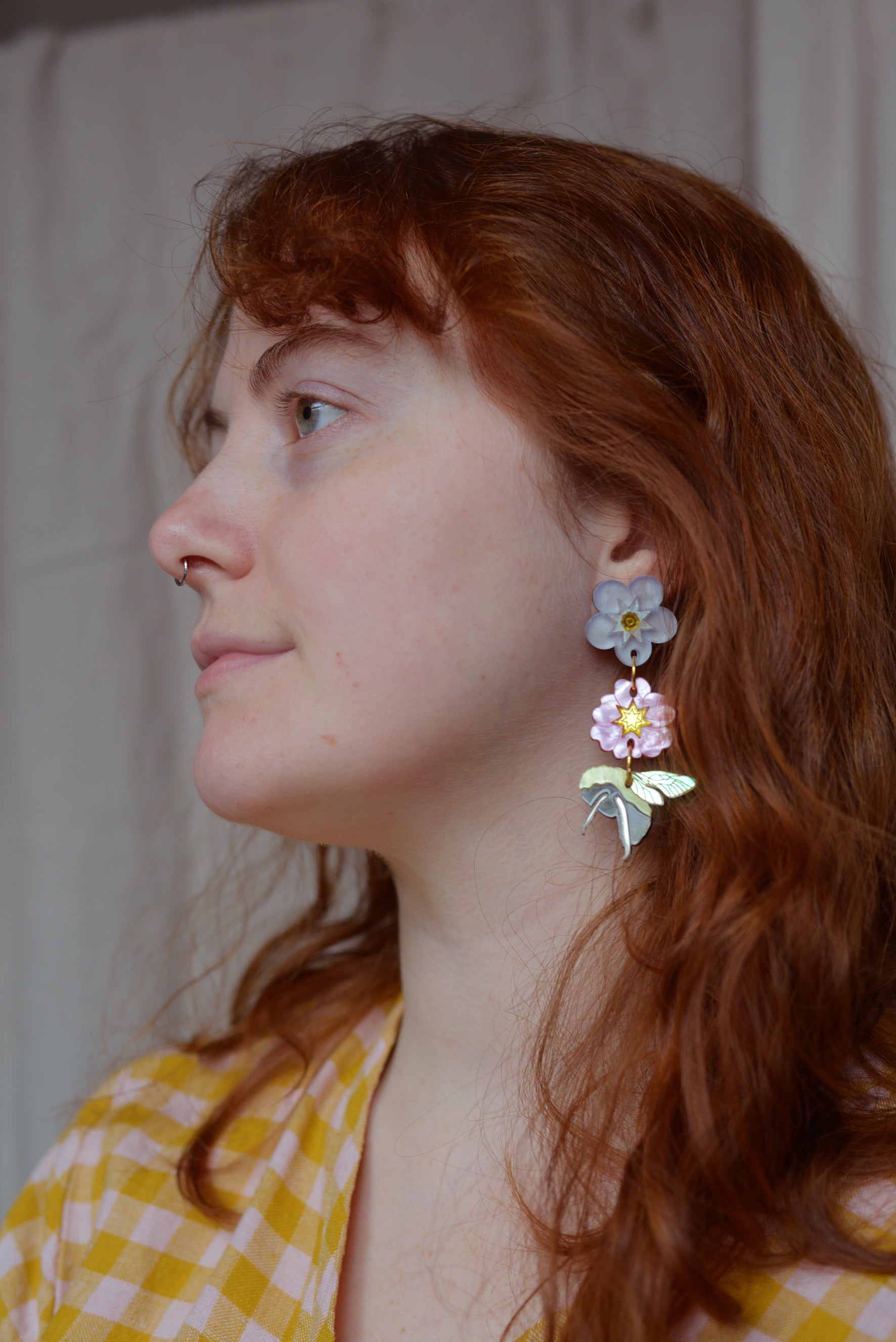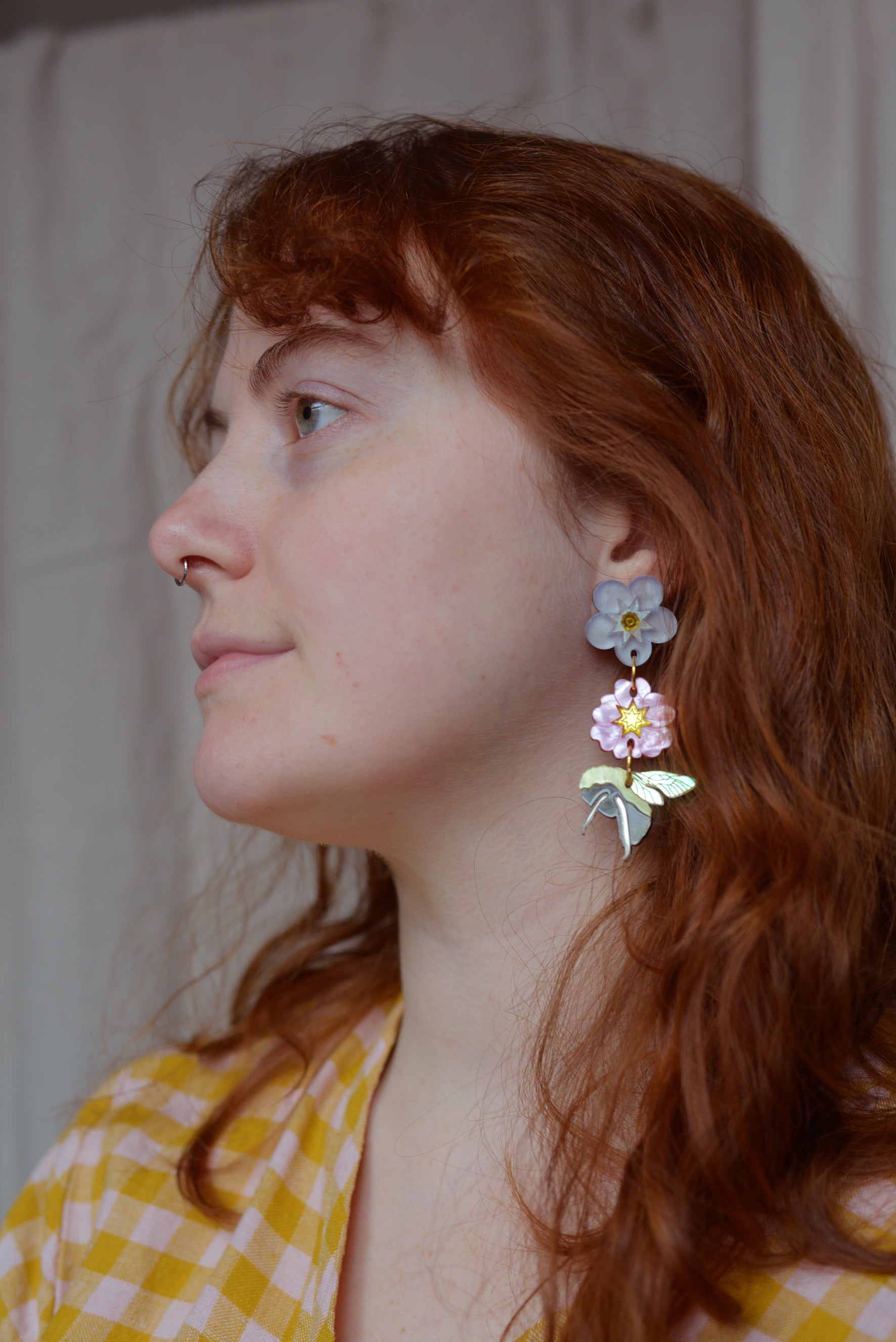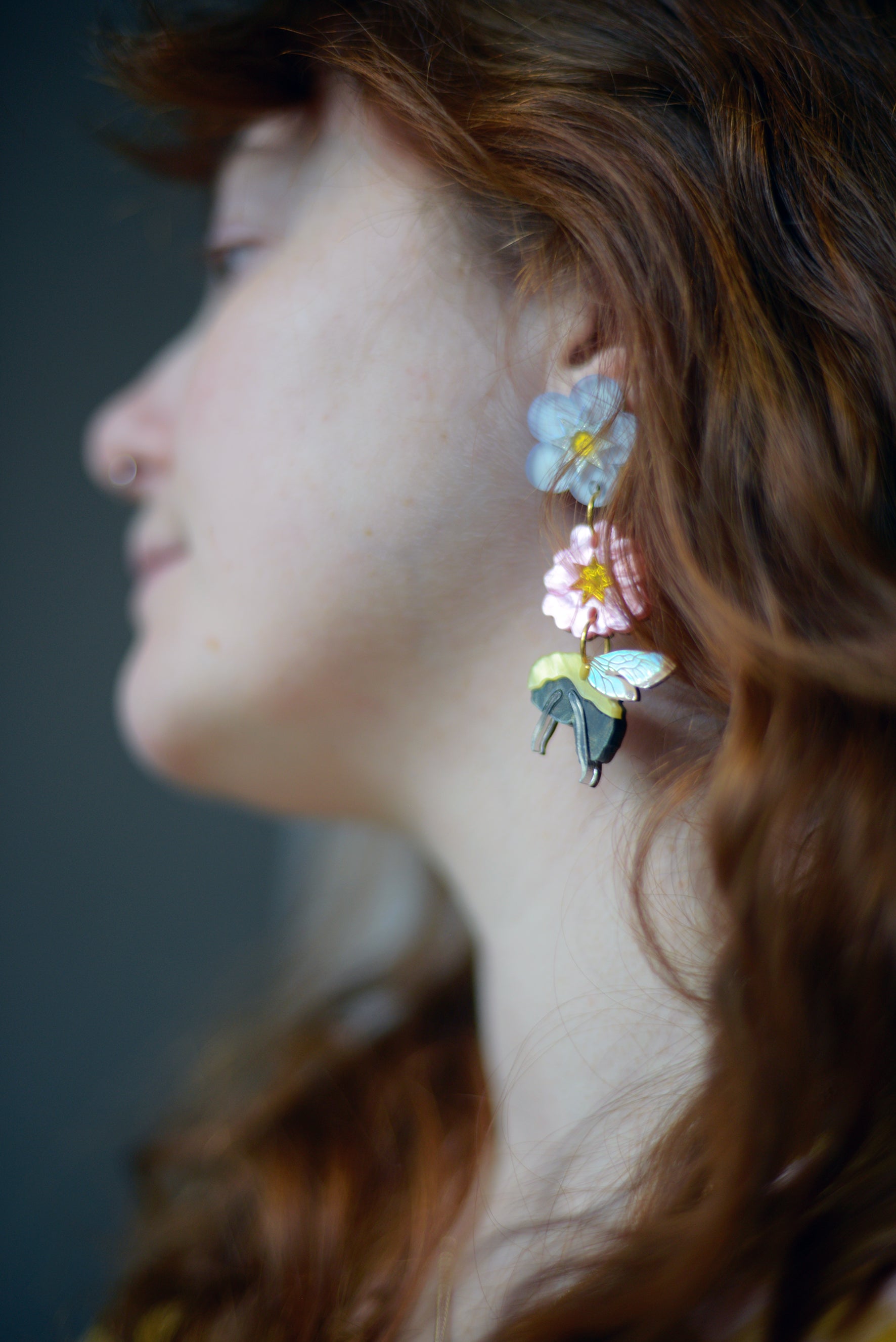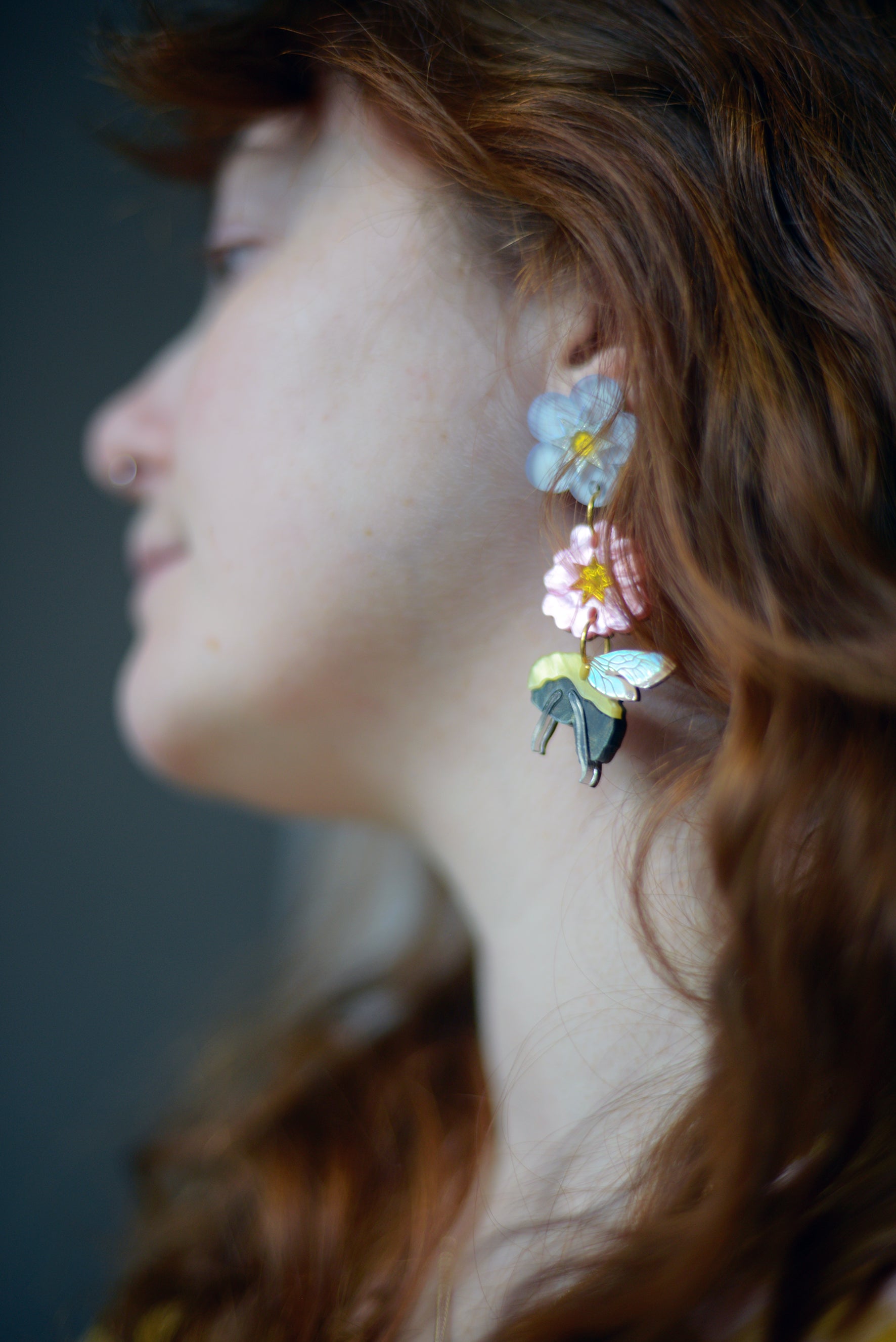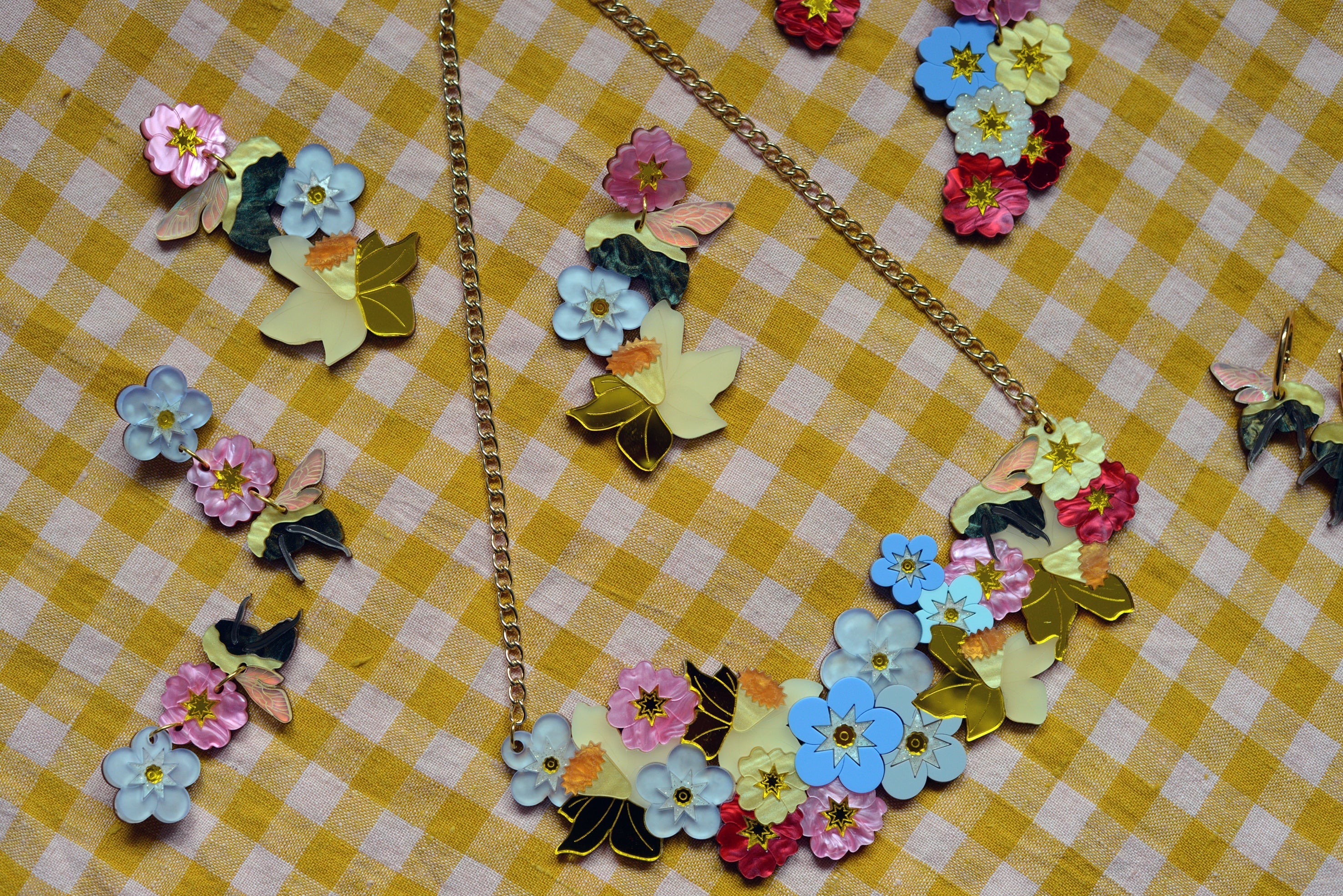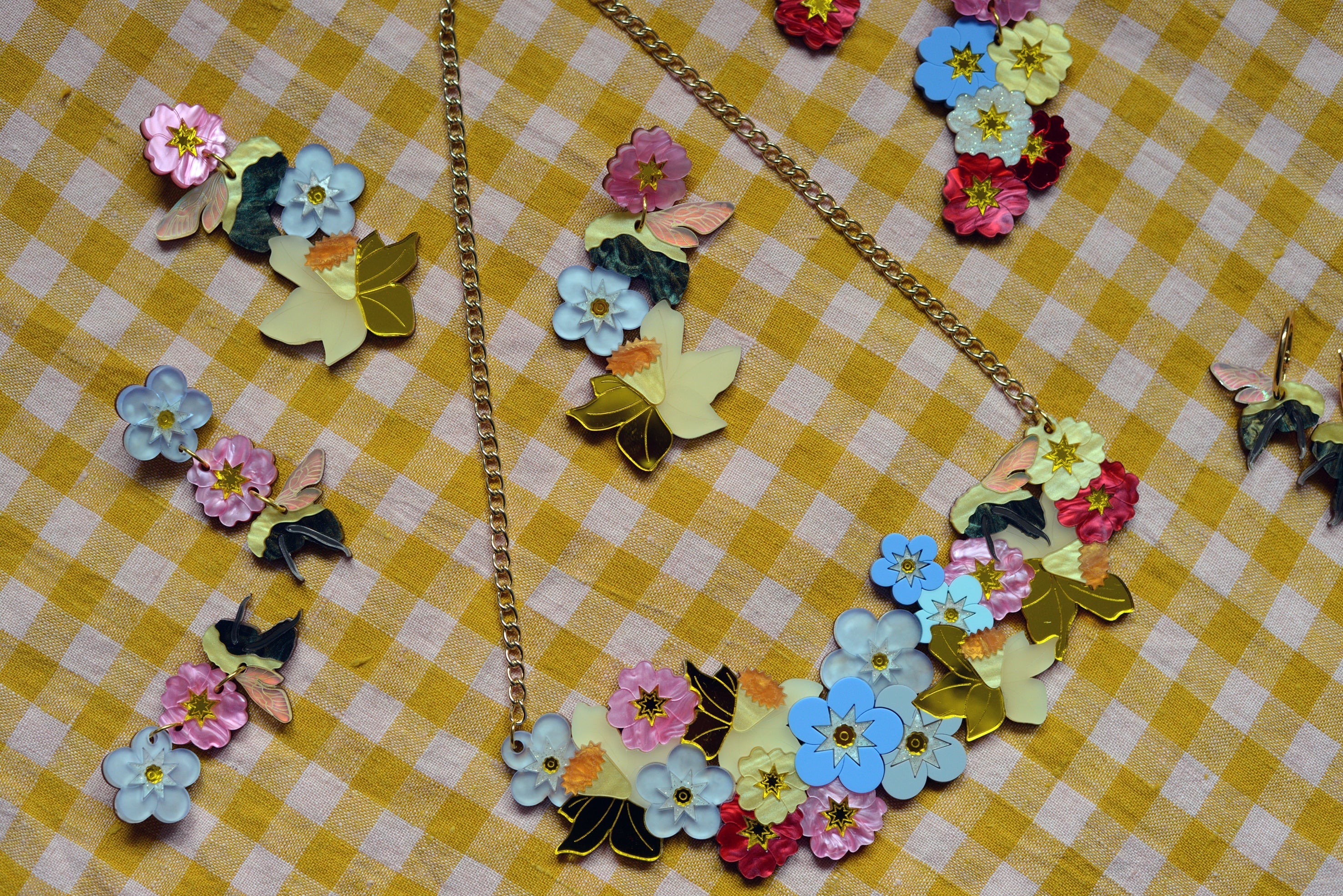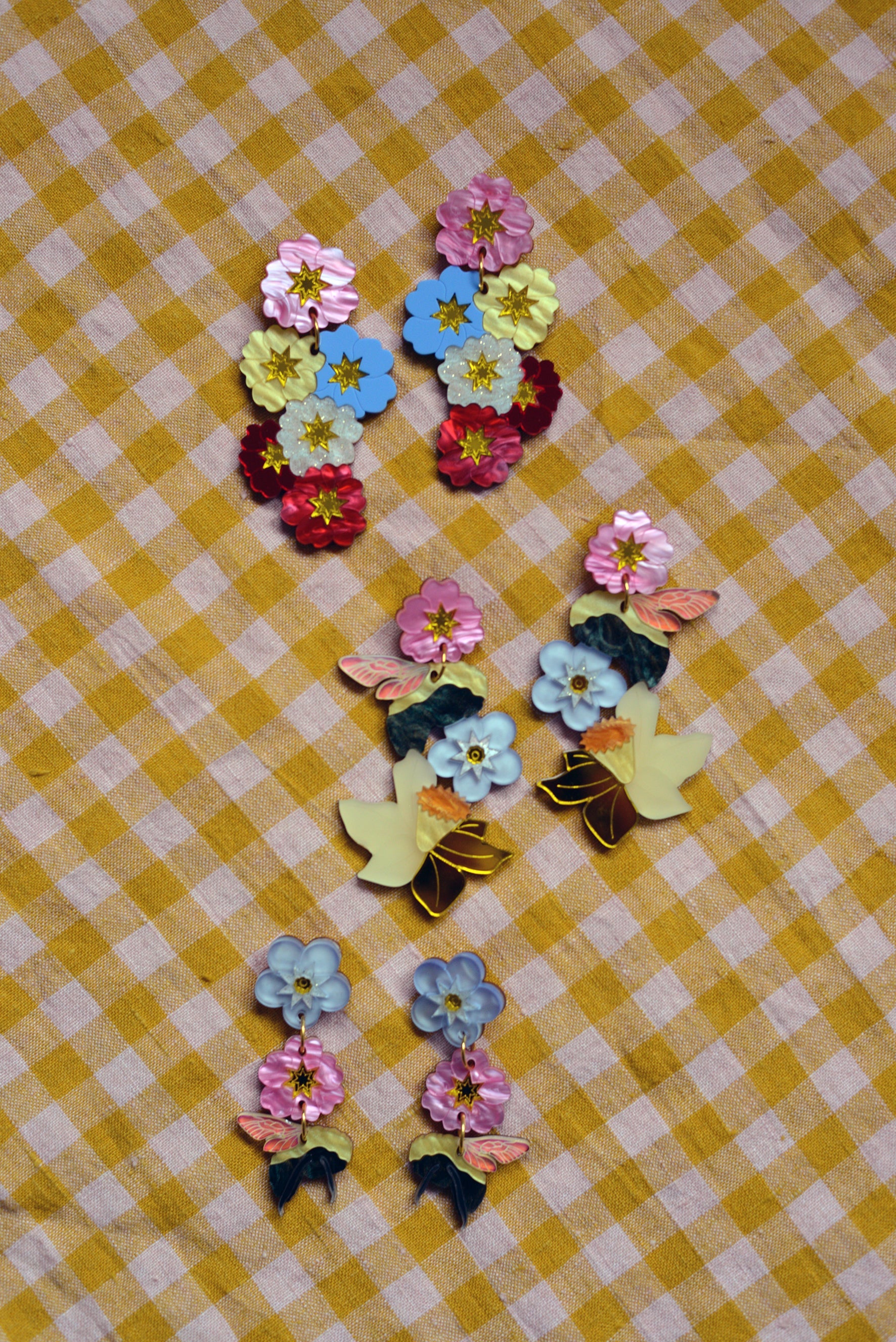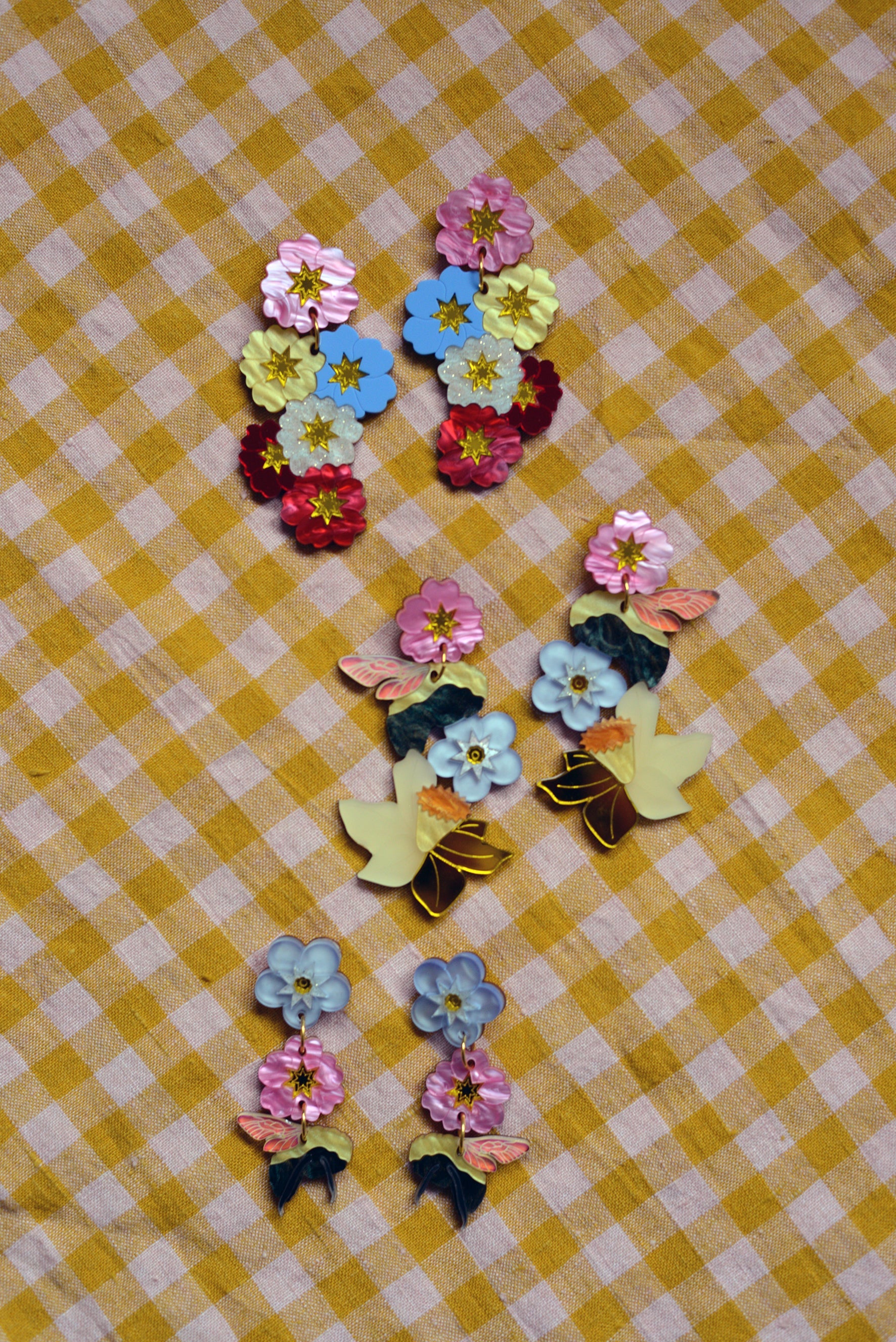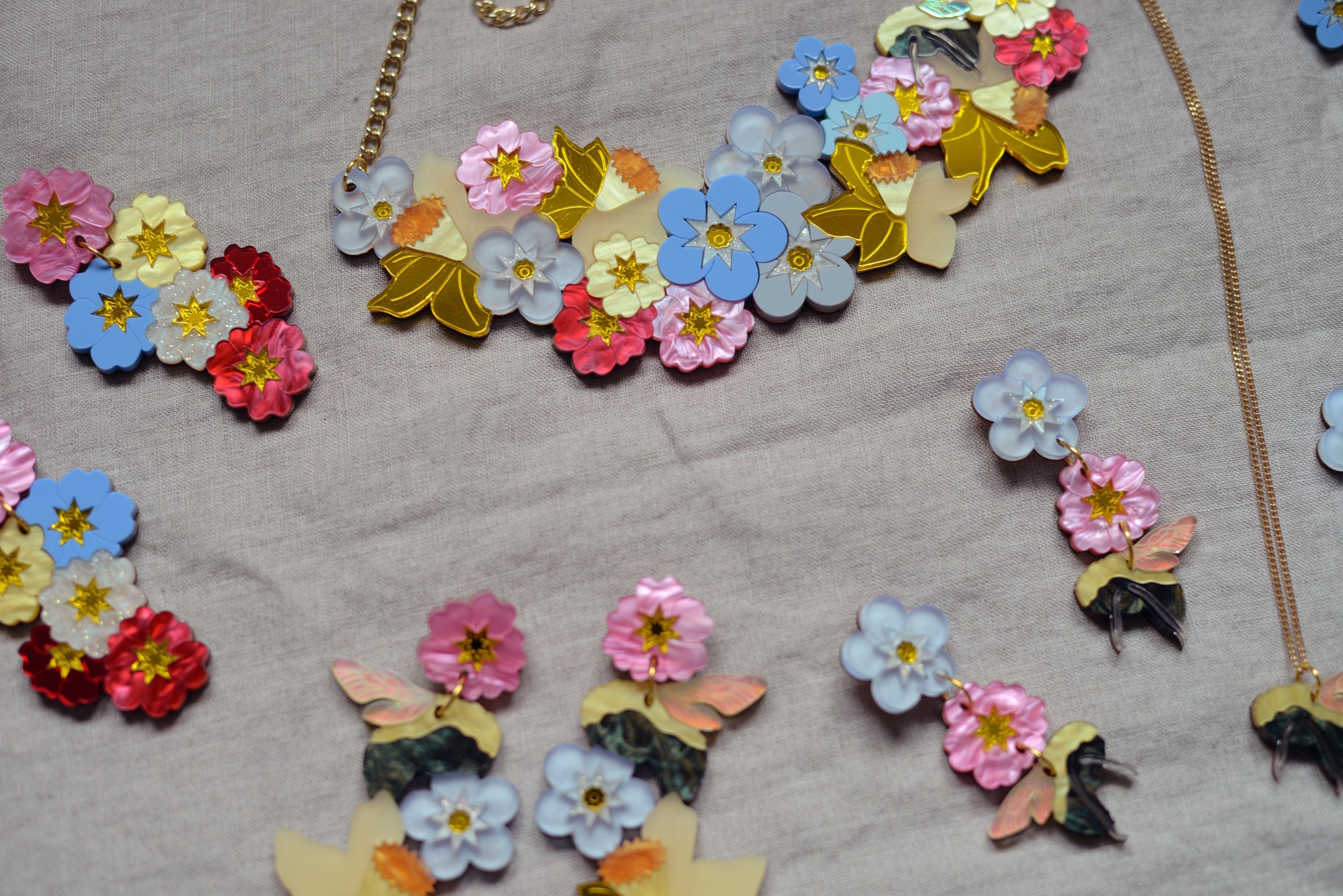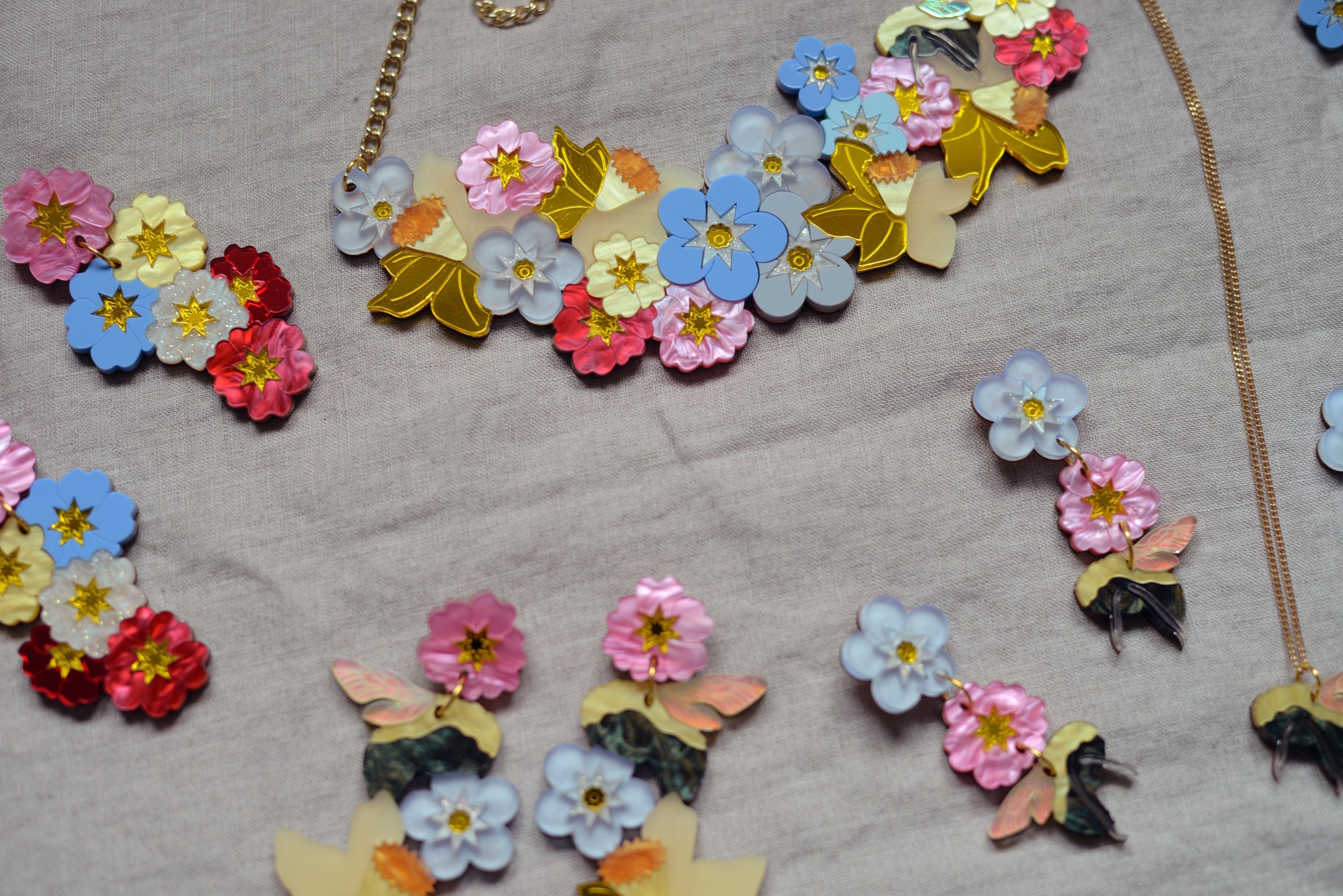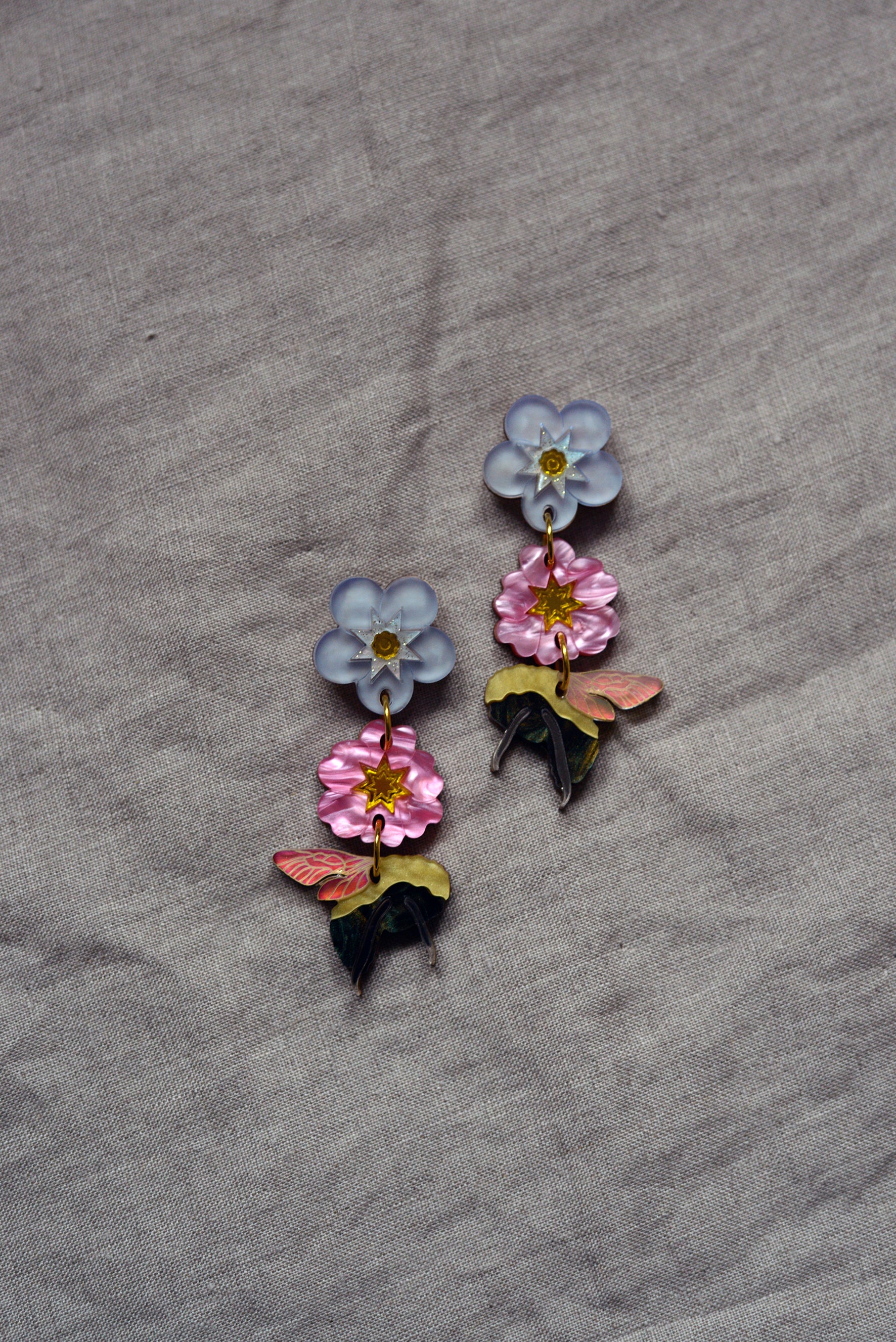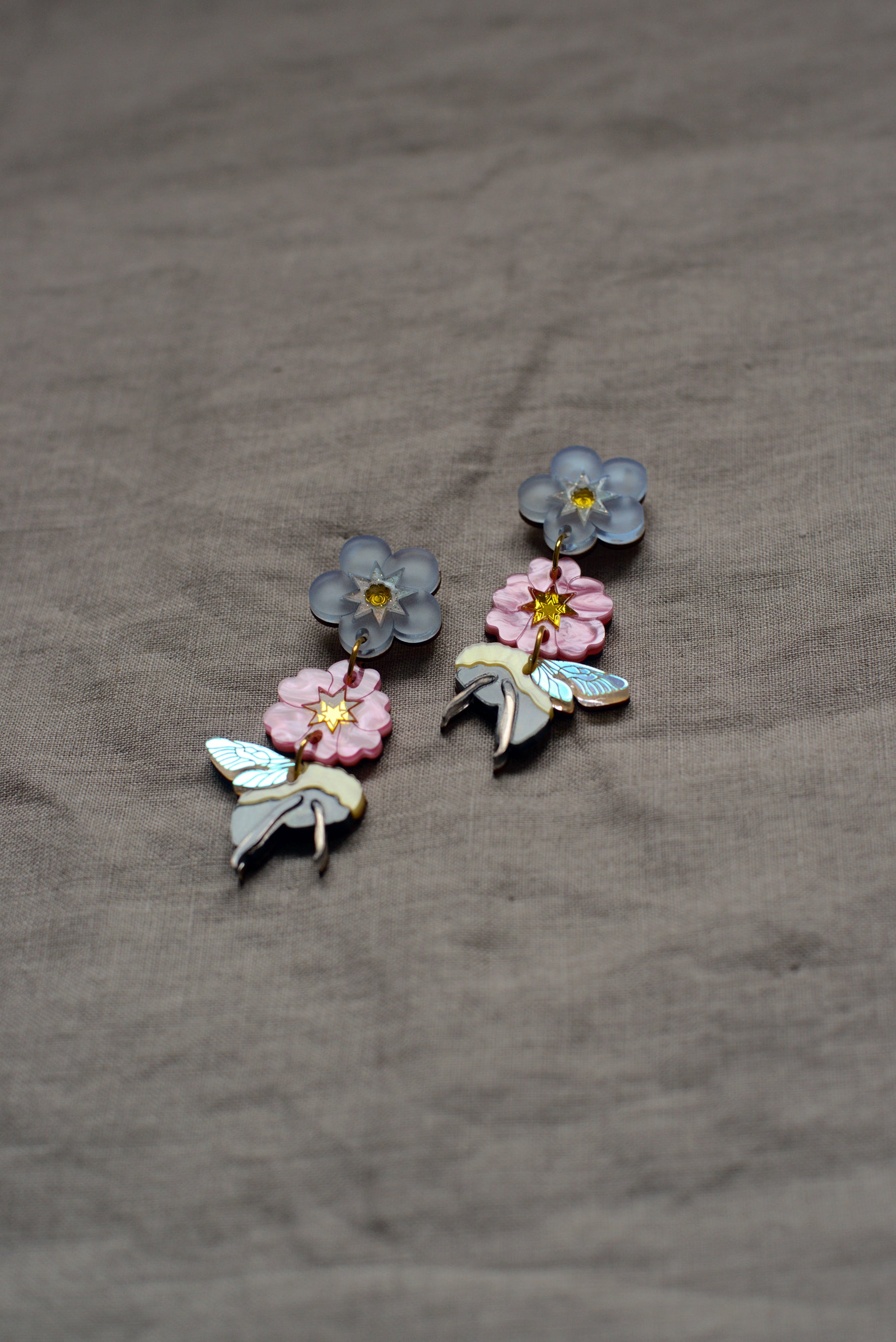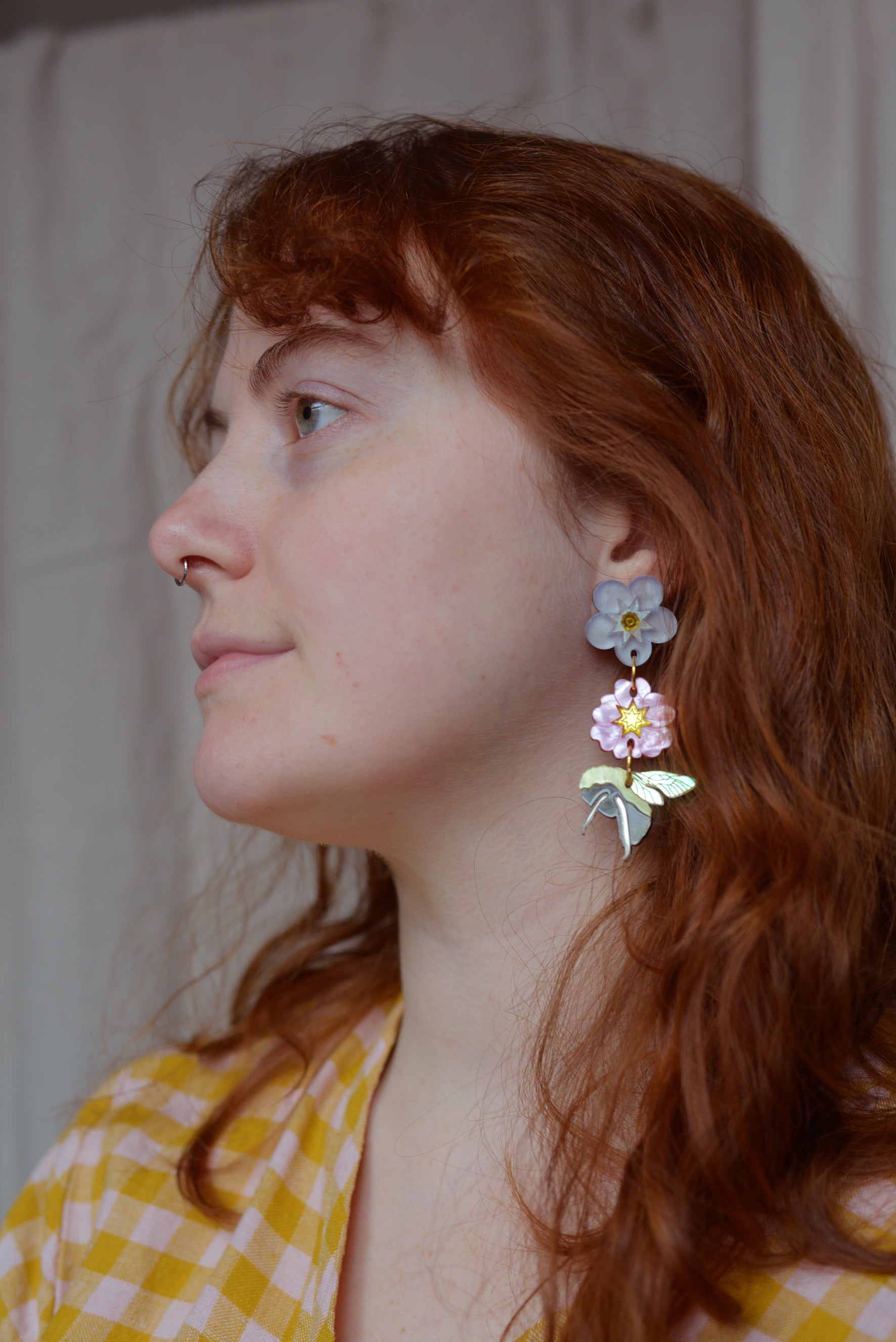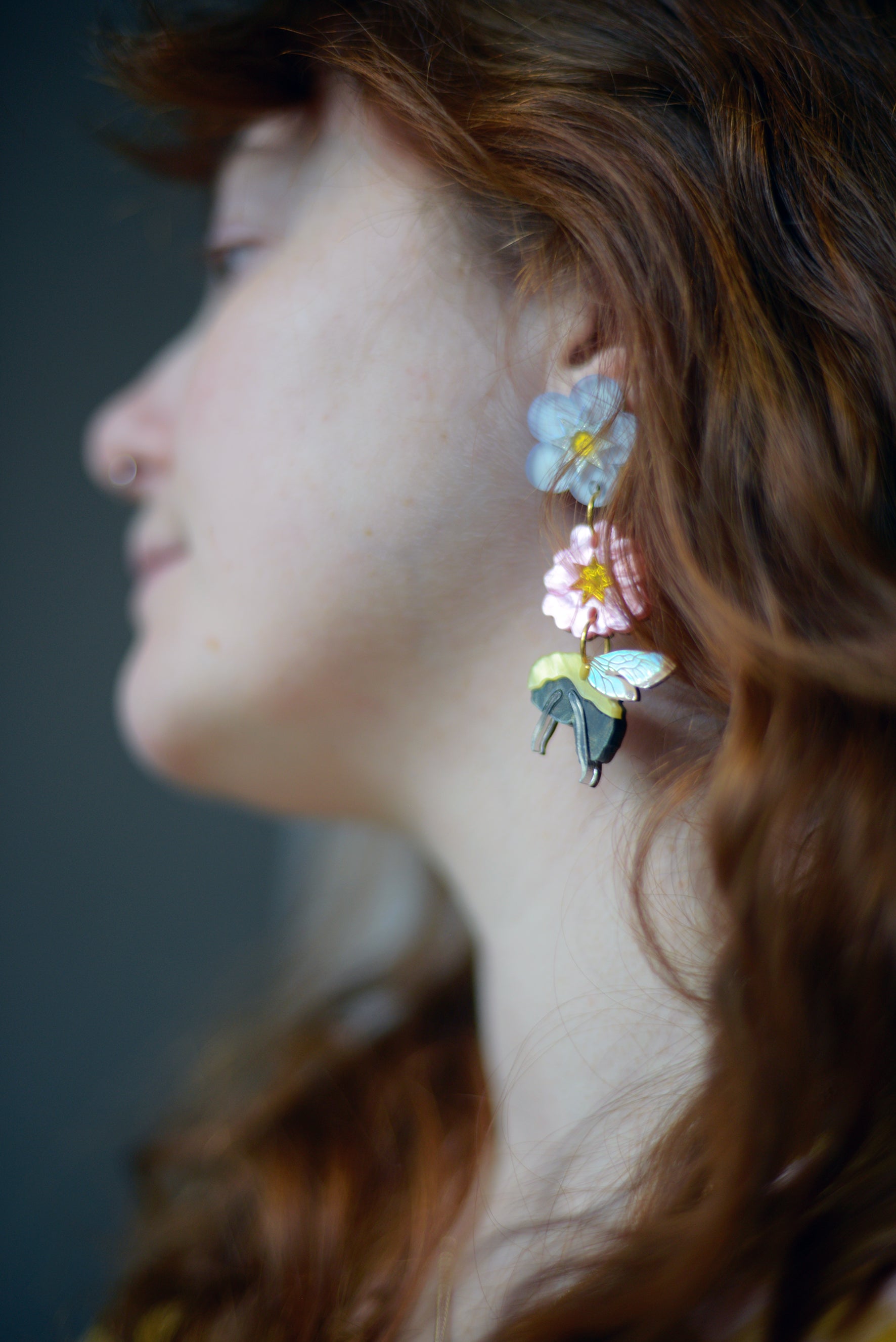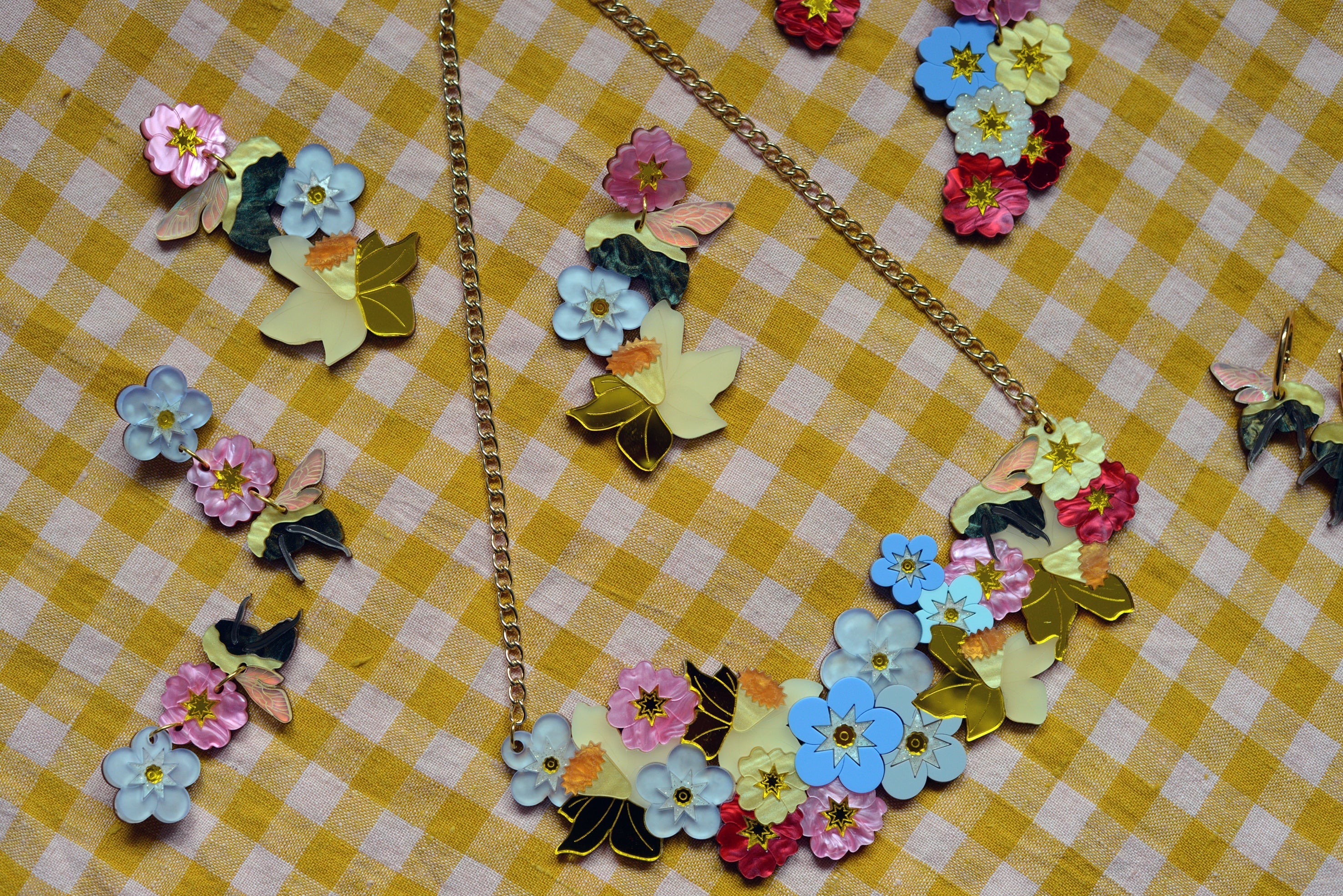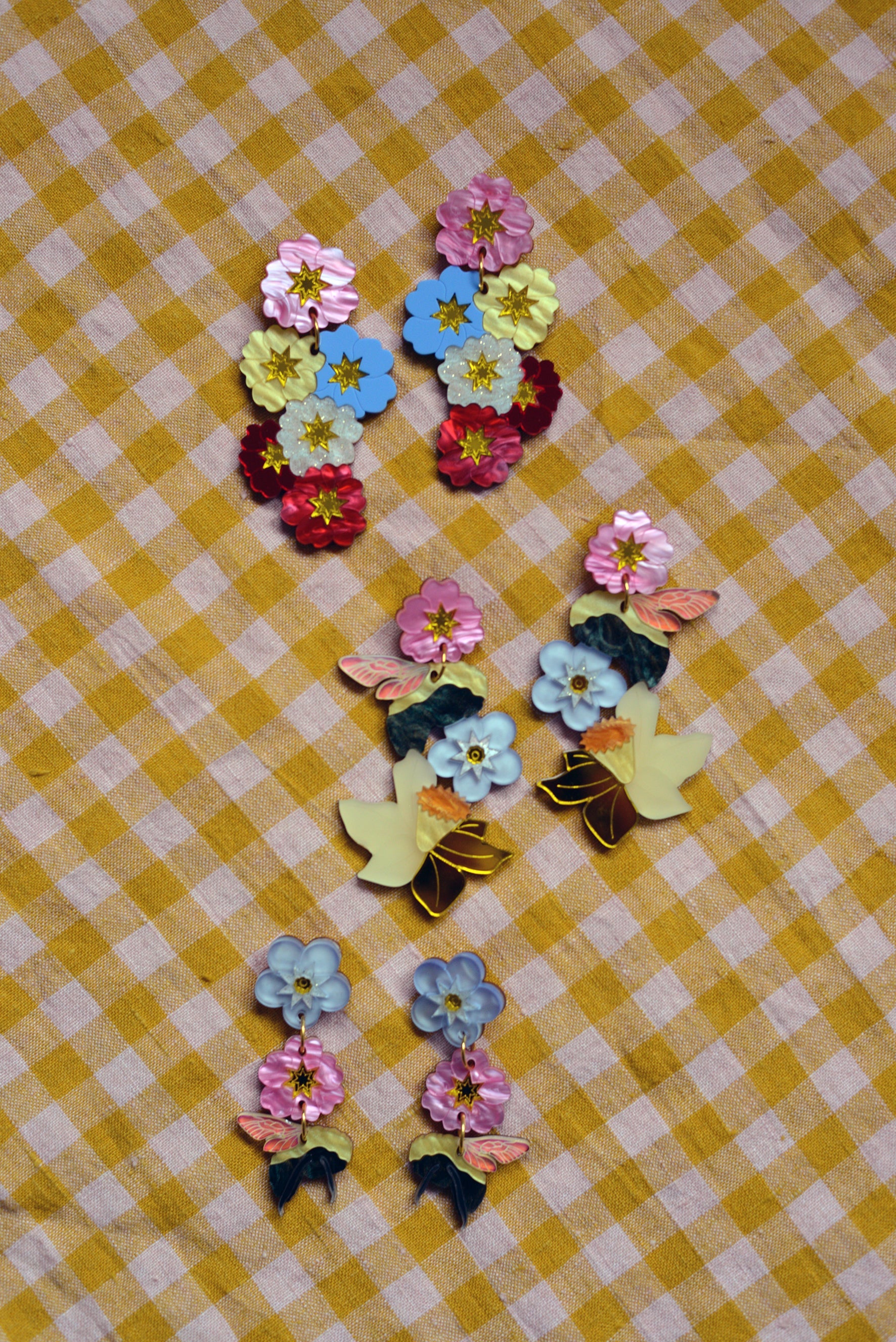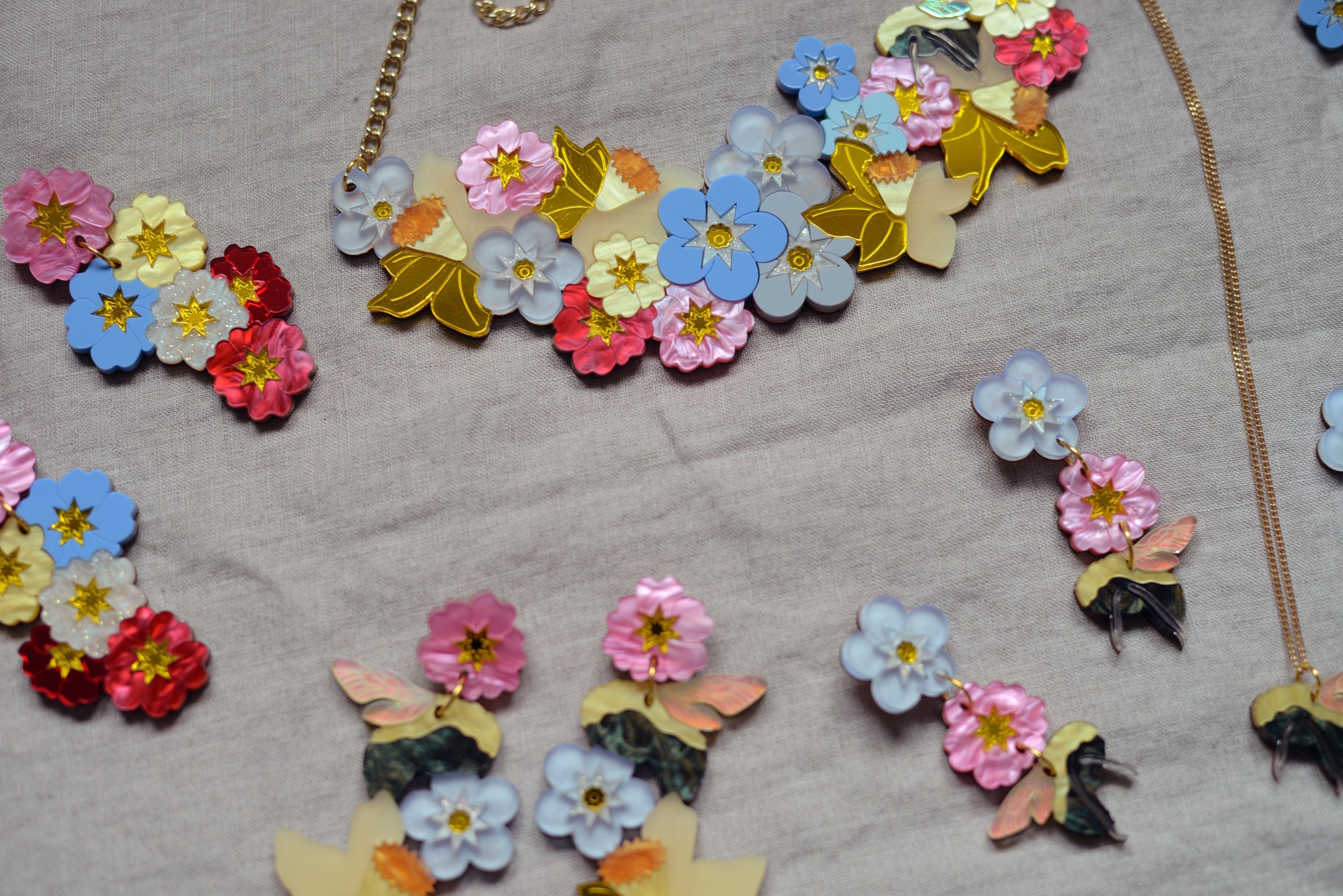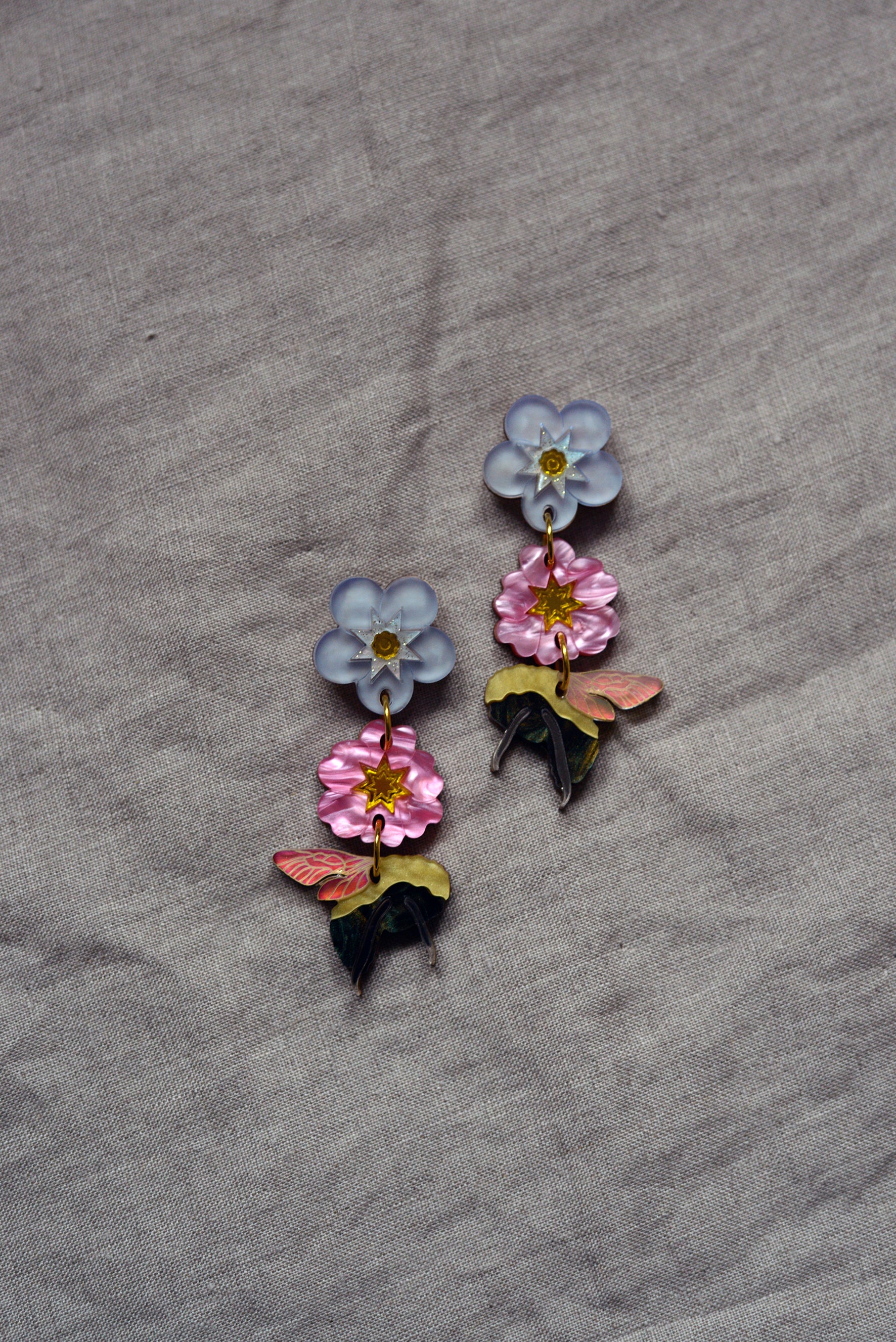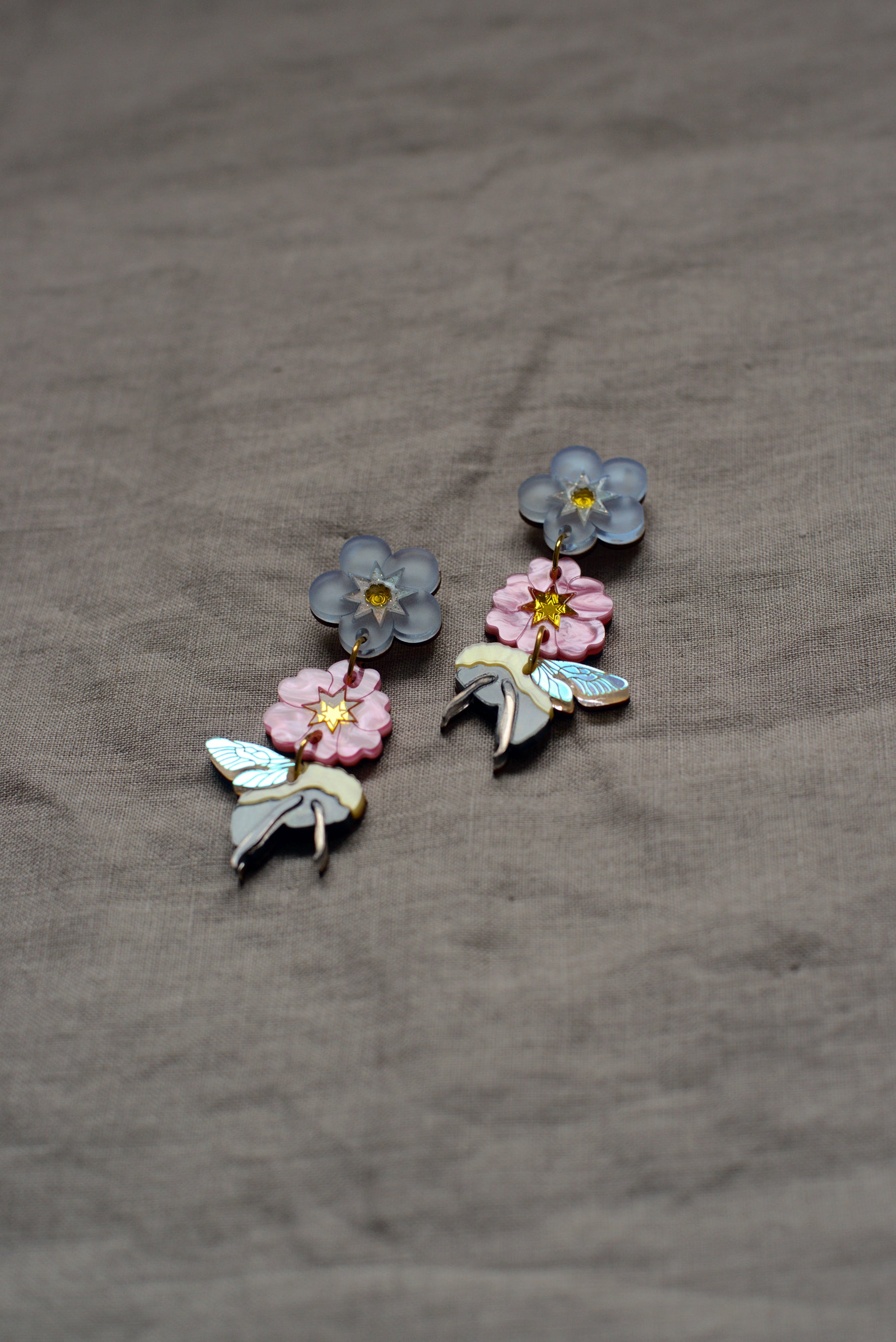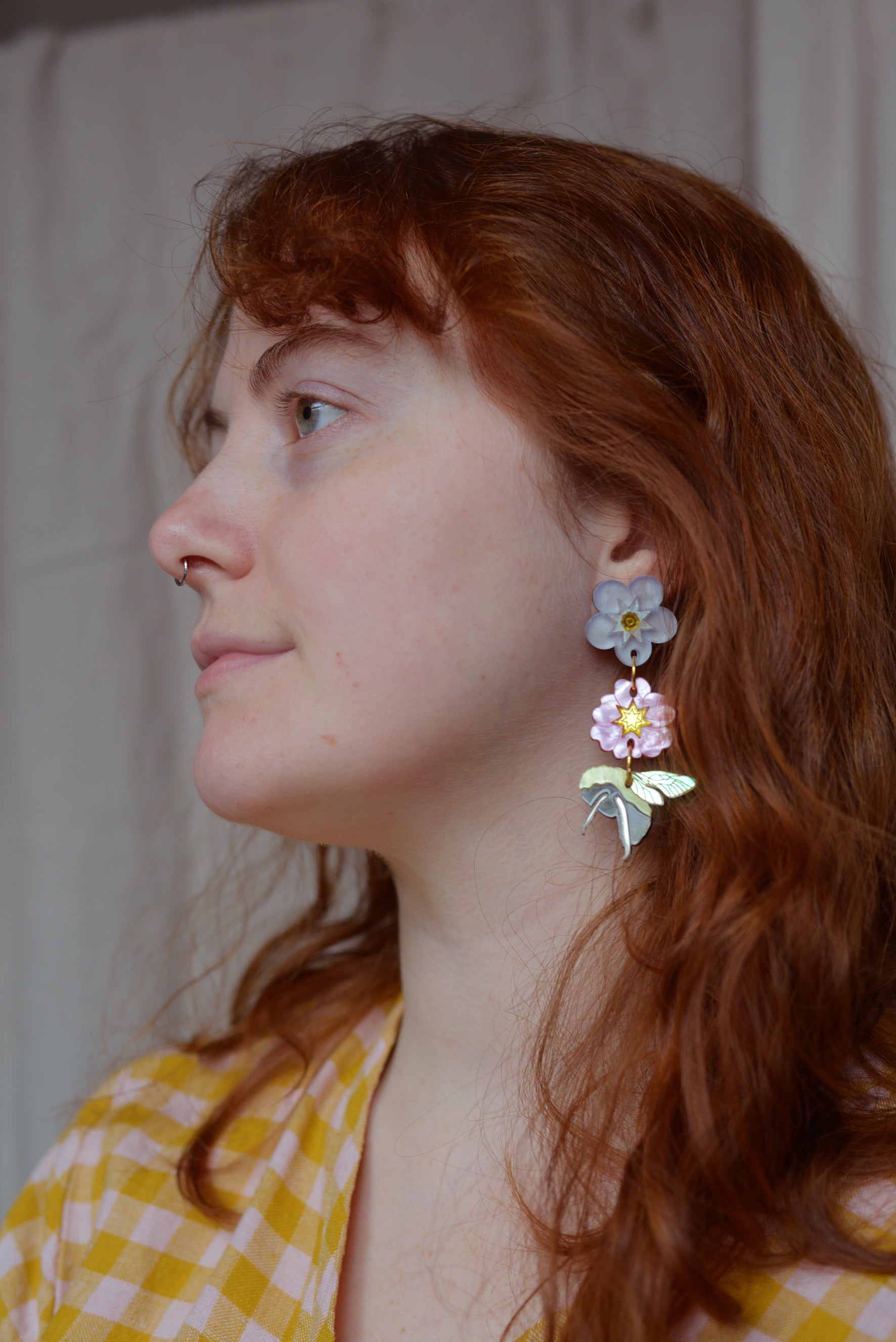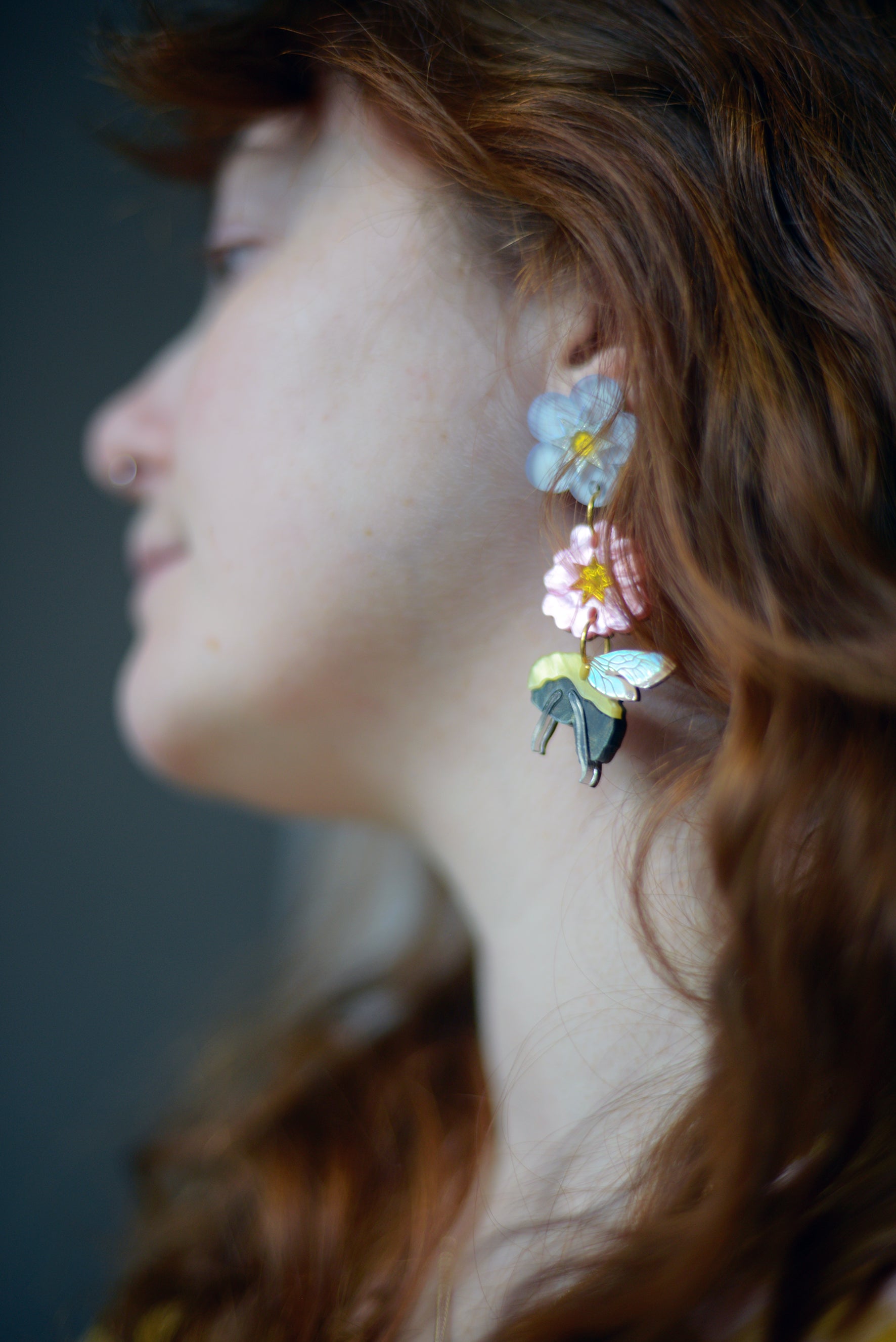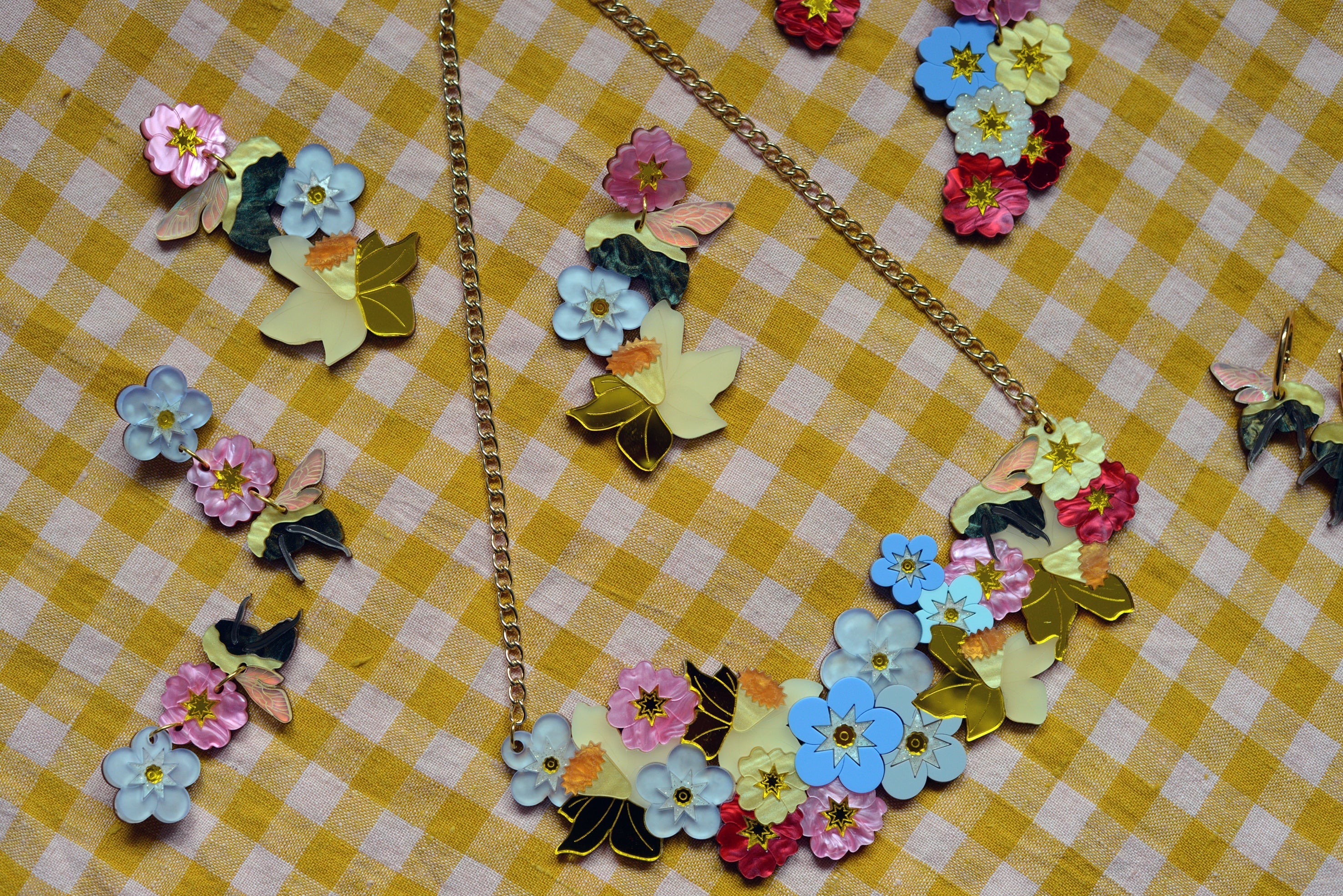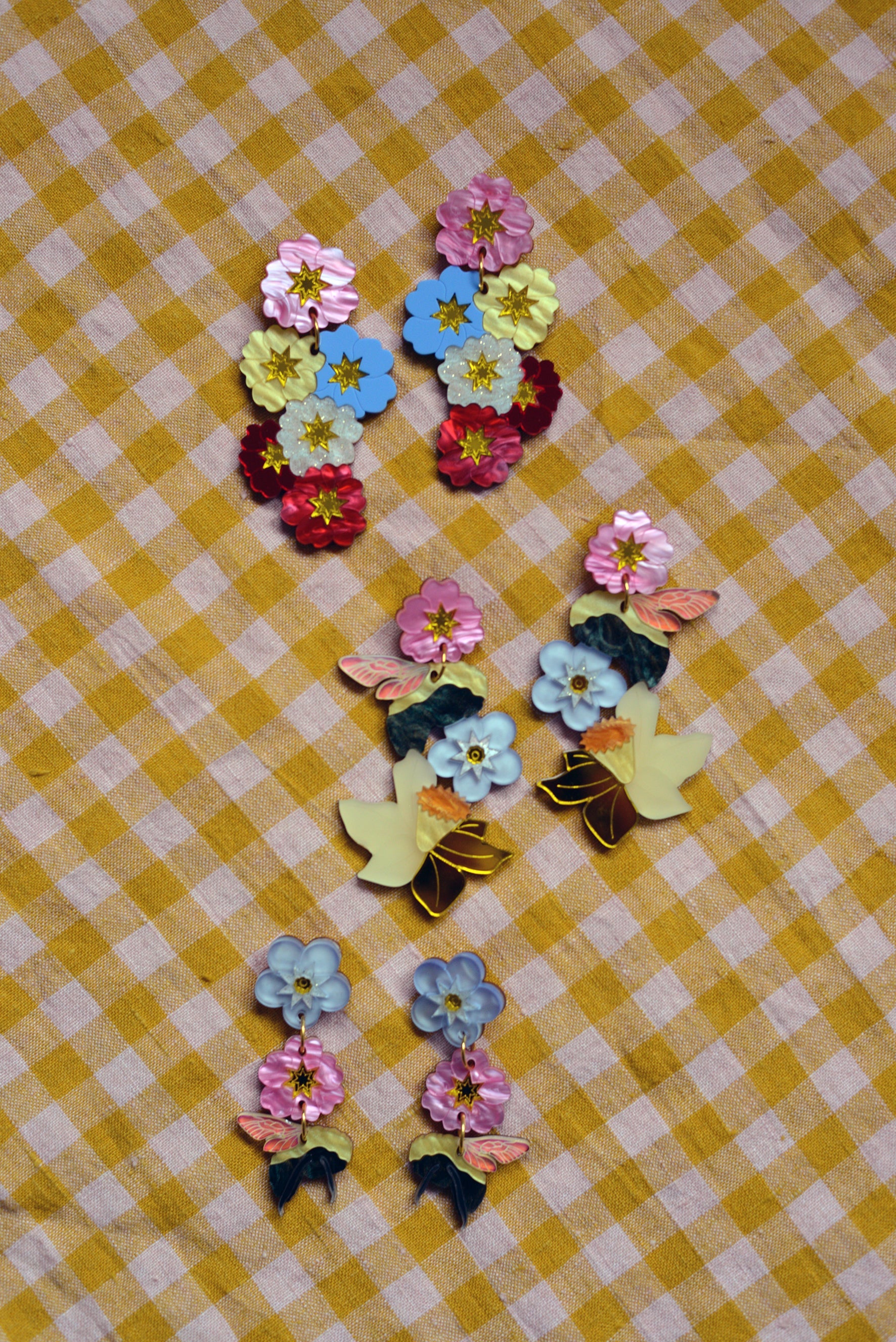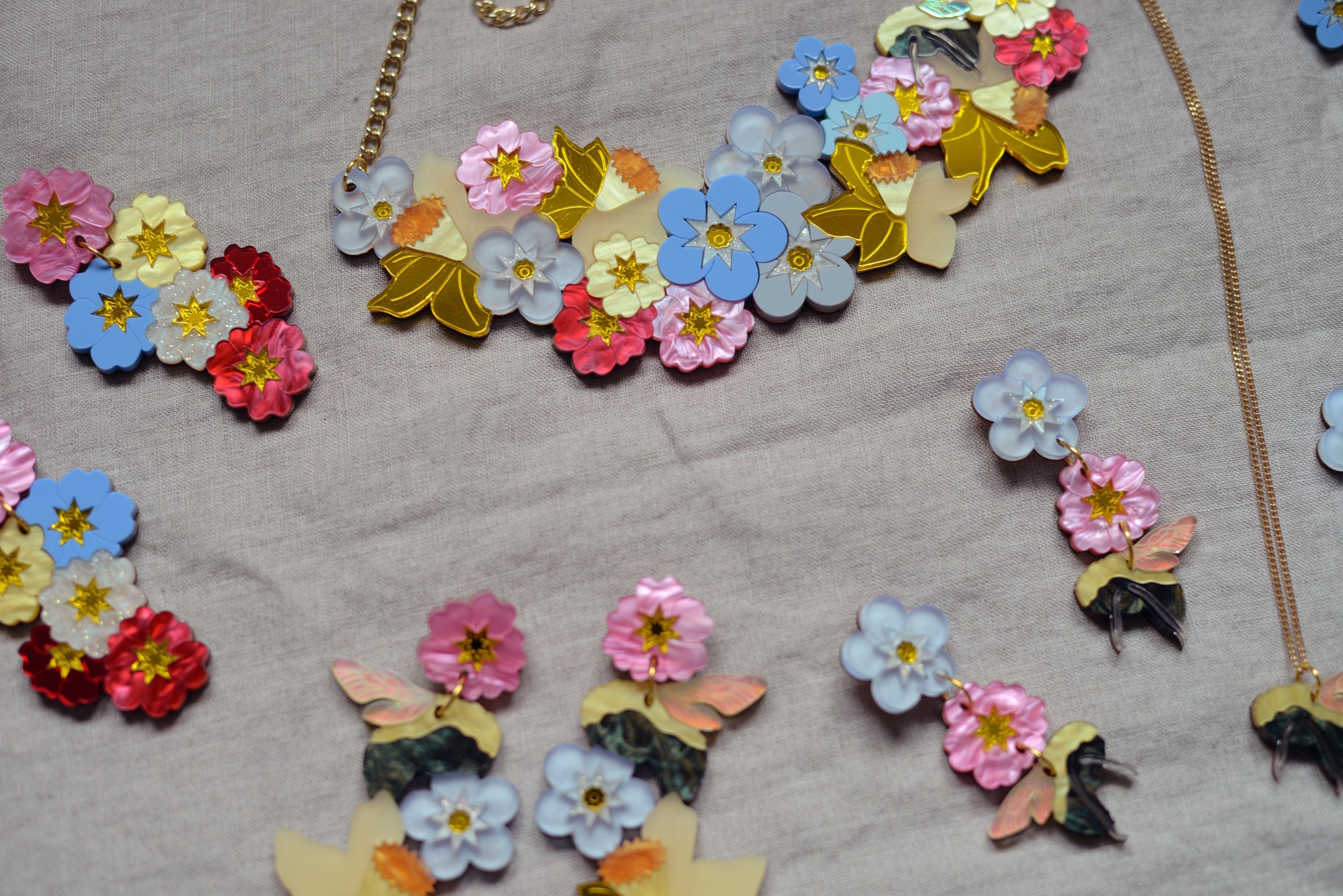 Spring Bouquet Triple Drop Earrings
Laser cut floral earrings, cut from a mix of mirror, marble and glitter perspex. 
Delicate design that is light and perfect to take you into Spring and Summer. Designed to go perfectly with my existing Forget Me Not collection
Backed on thin ply wood to help keep them lightweight considering their statement size. 
Size approx 30 x 75mm.
Choose from with or without box.
CARE
Please take care wearing perfumes and creams with these earrings.
Store safely when not in use in the bag/box provided. 
PACKAGING 
I send all my parcels in fully recyclable packaging with no plastic. I include a care card and illustrated notecard in every order. If you have a note you wish to include in the order please write this in the checkout note box.
DELIVERY
Please check my delivery details at the bottom of my home page for all information regarding delivery.
Follow me on instagram for all updates on product development and new work.