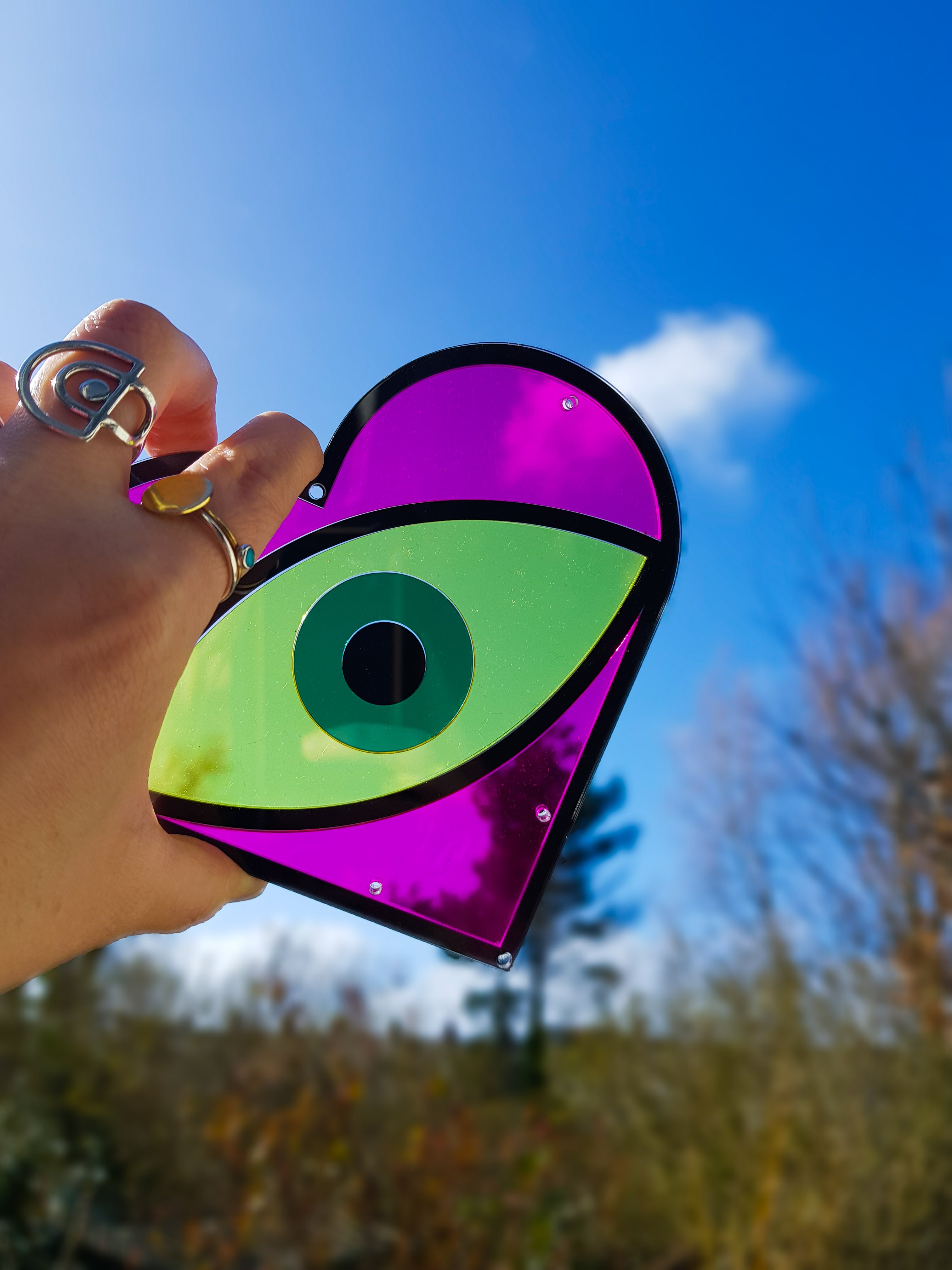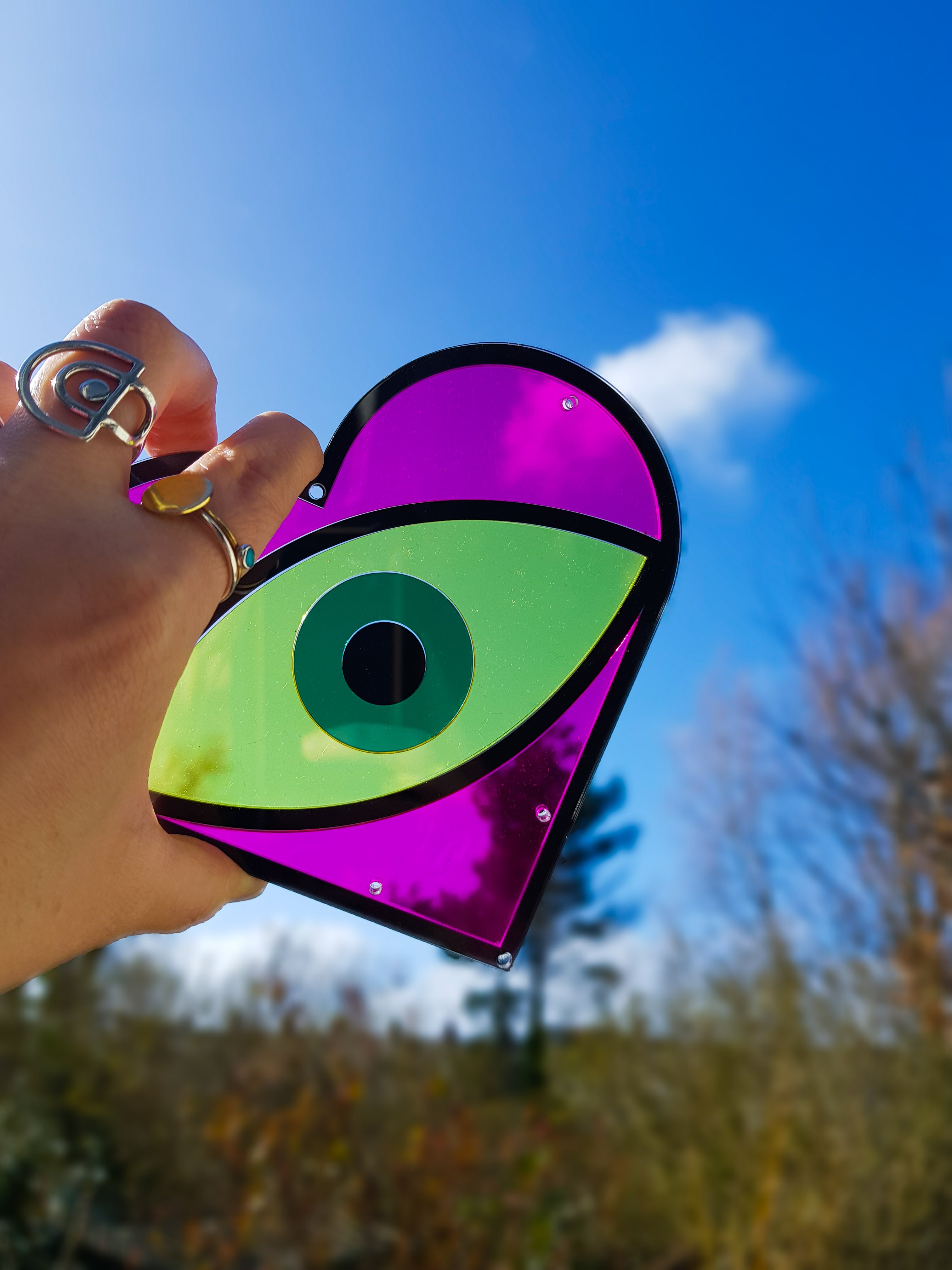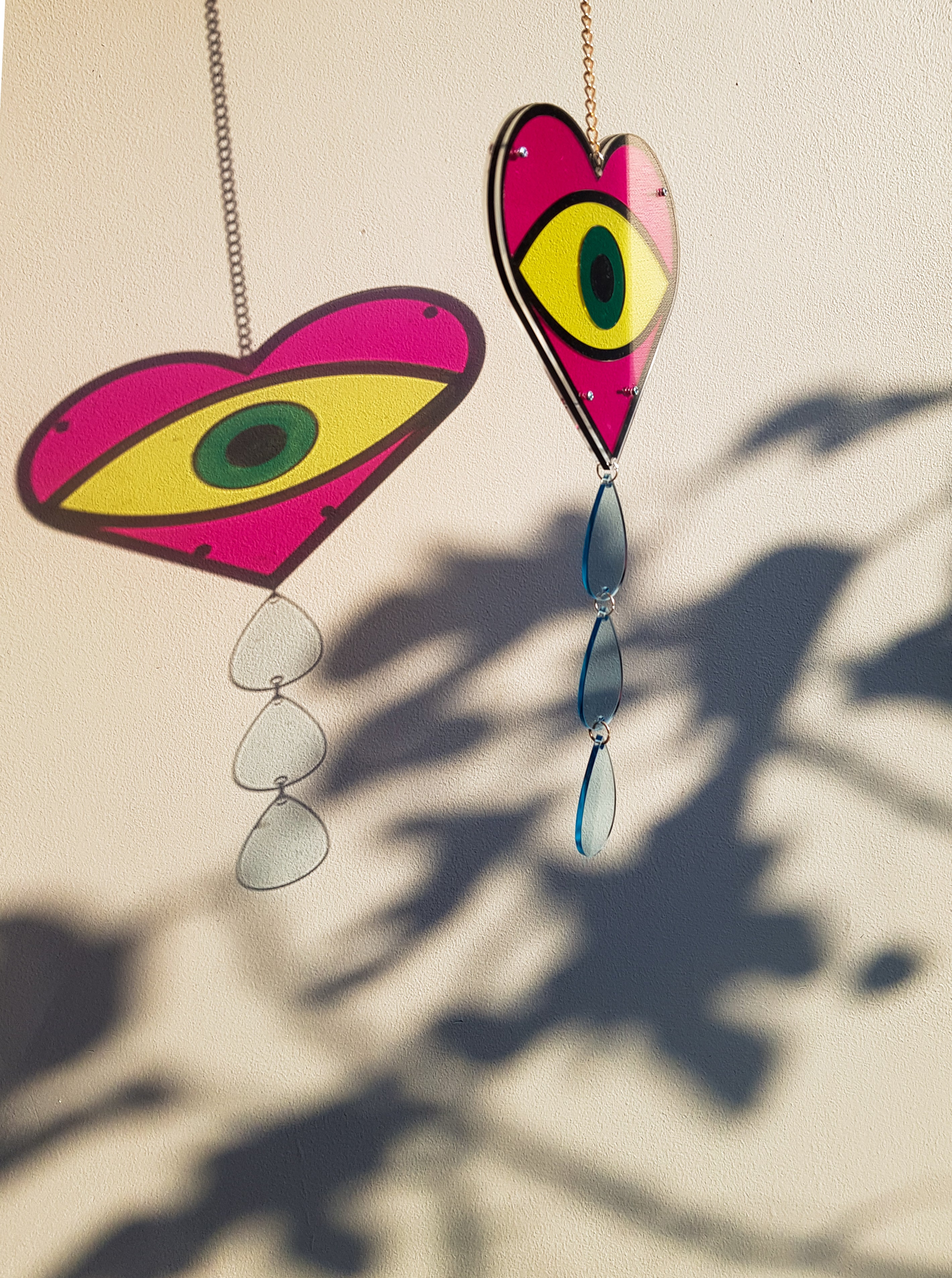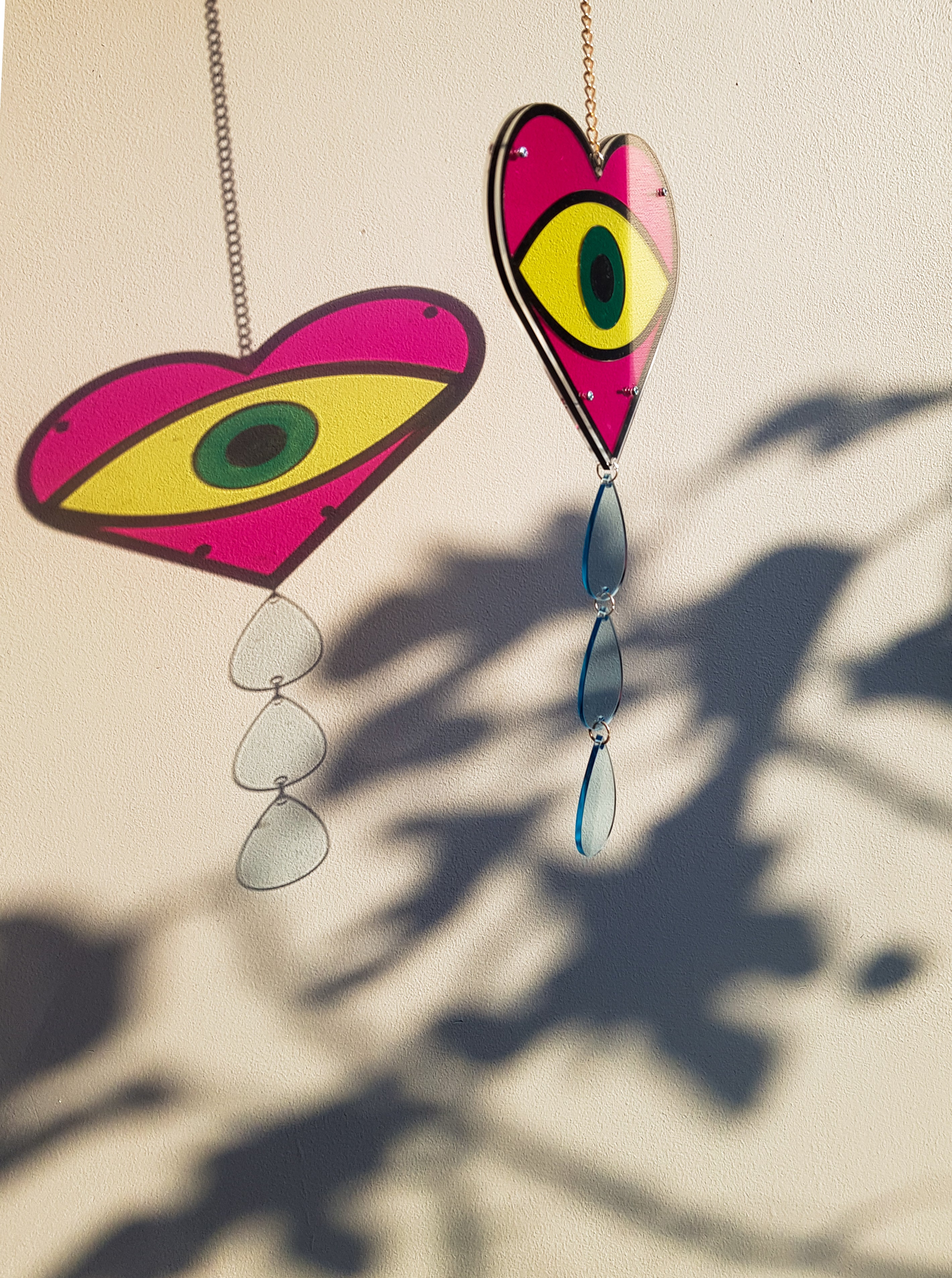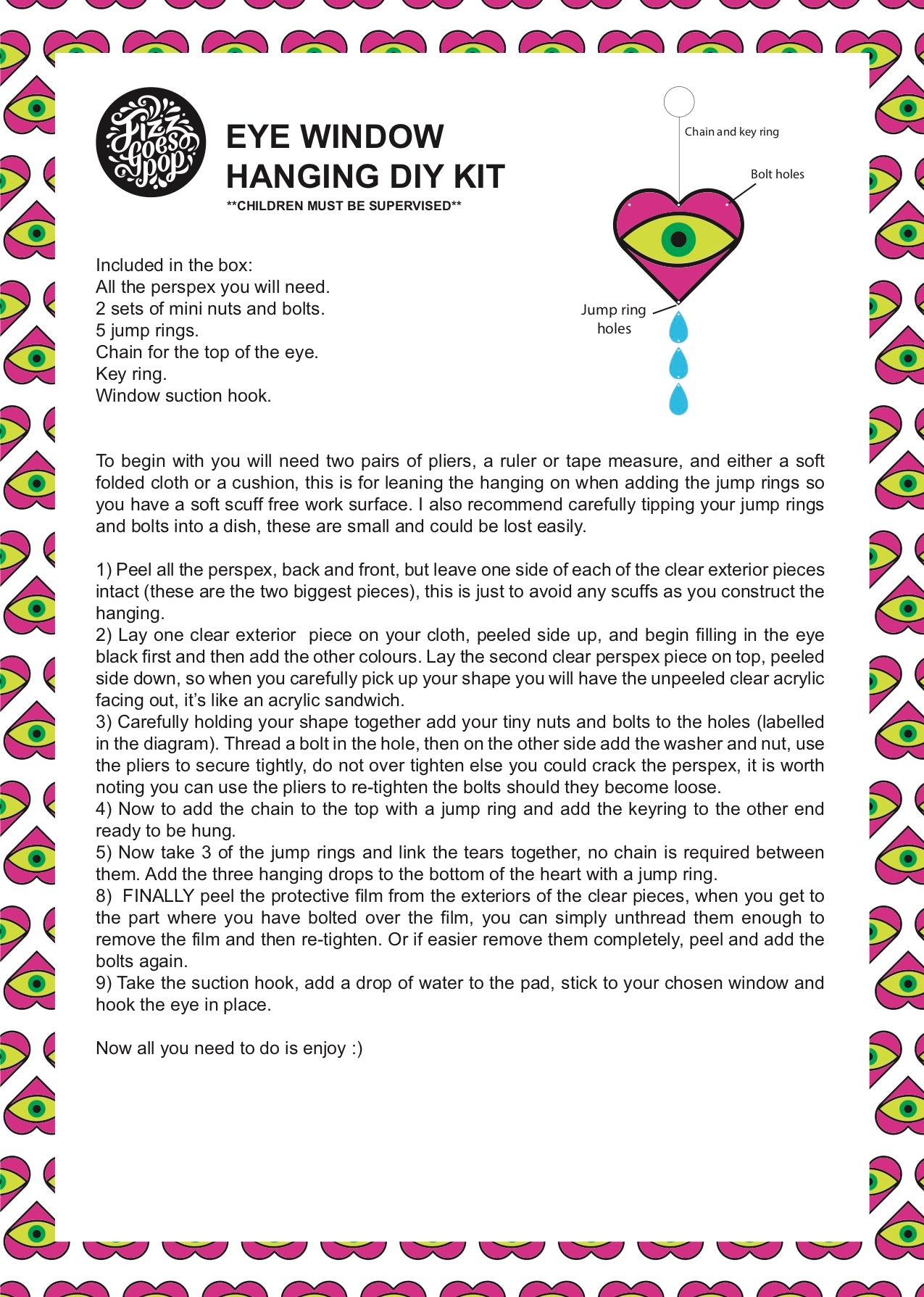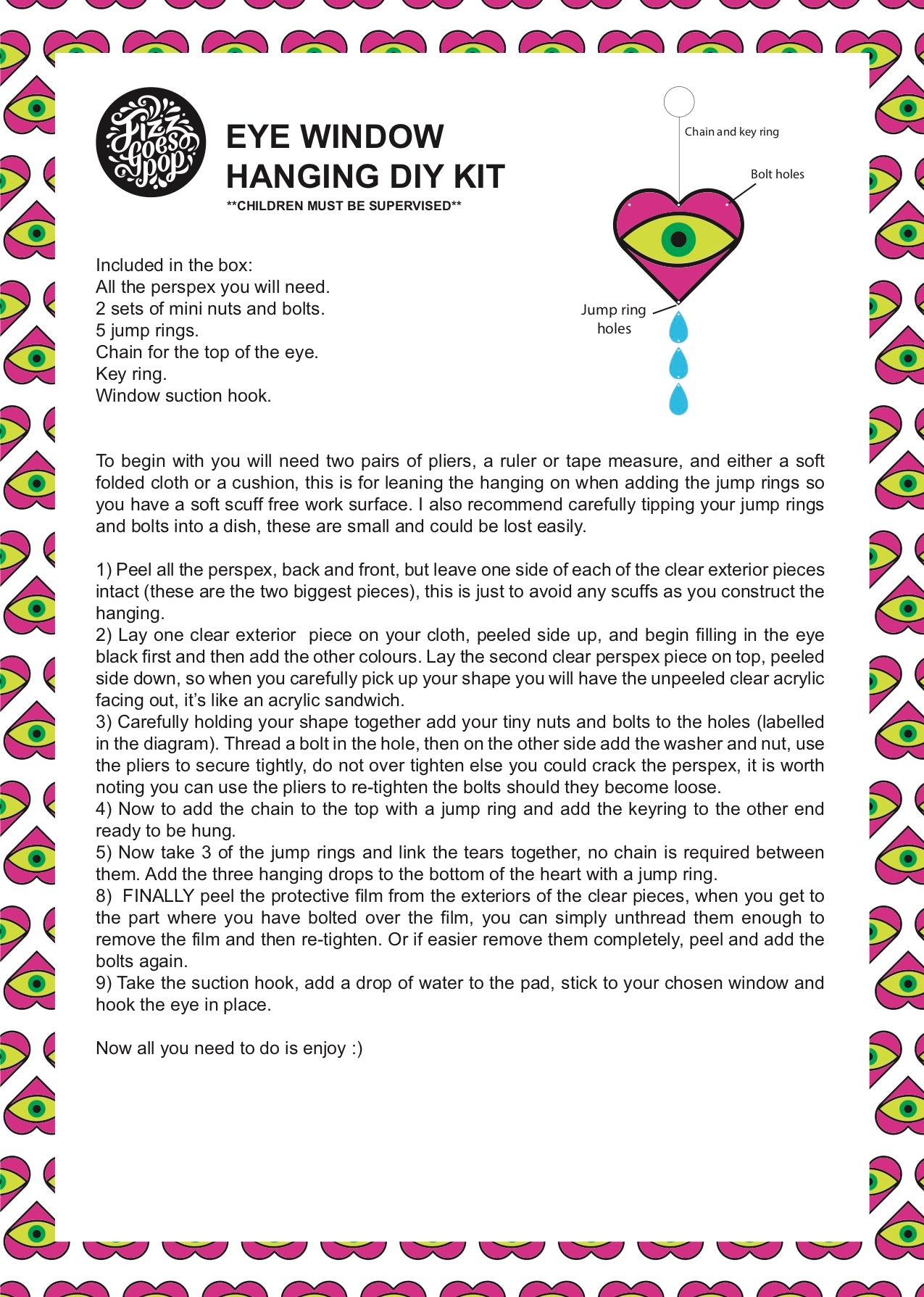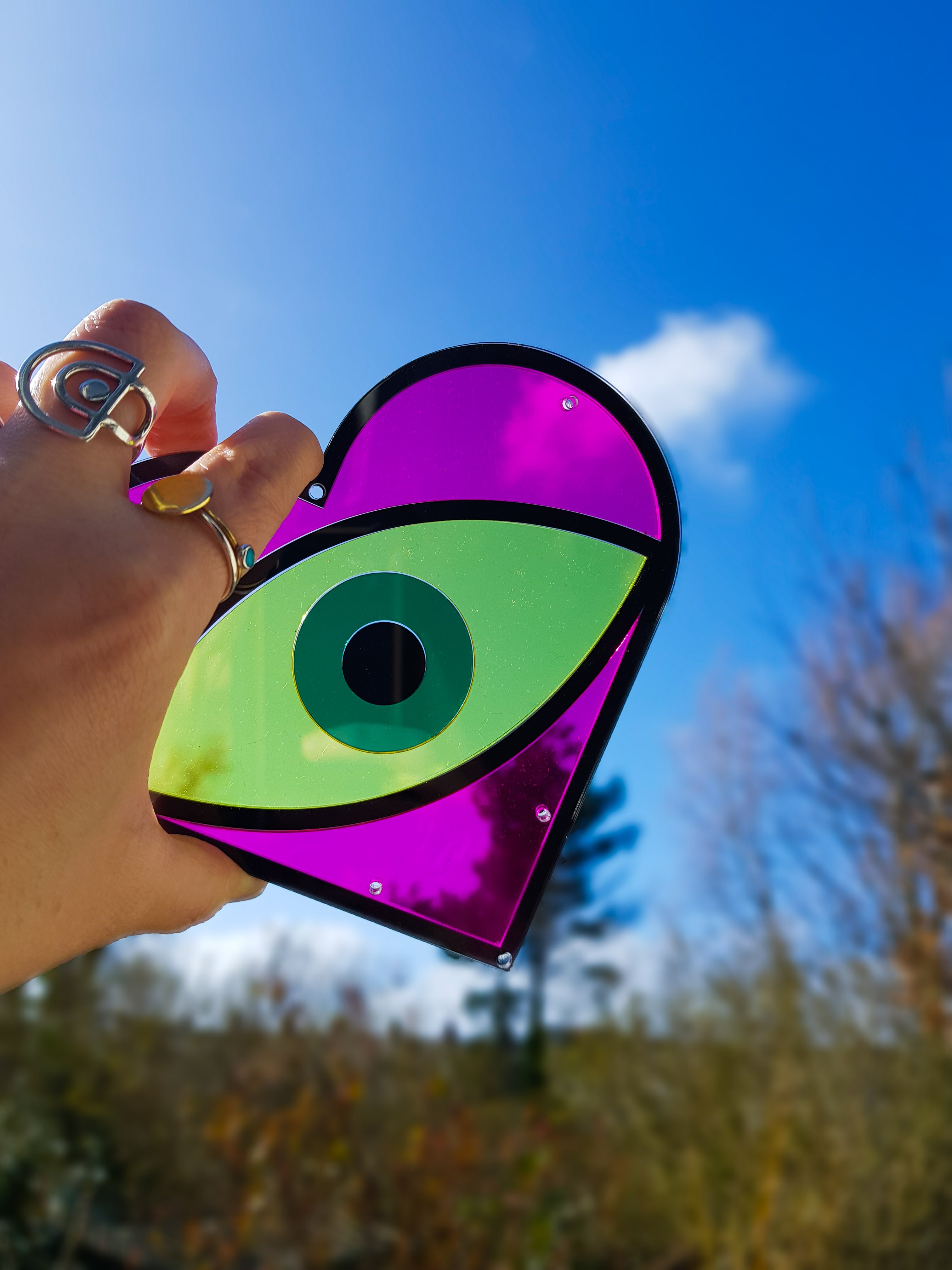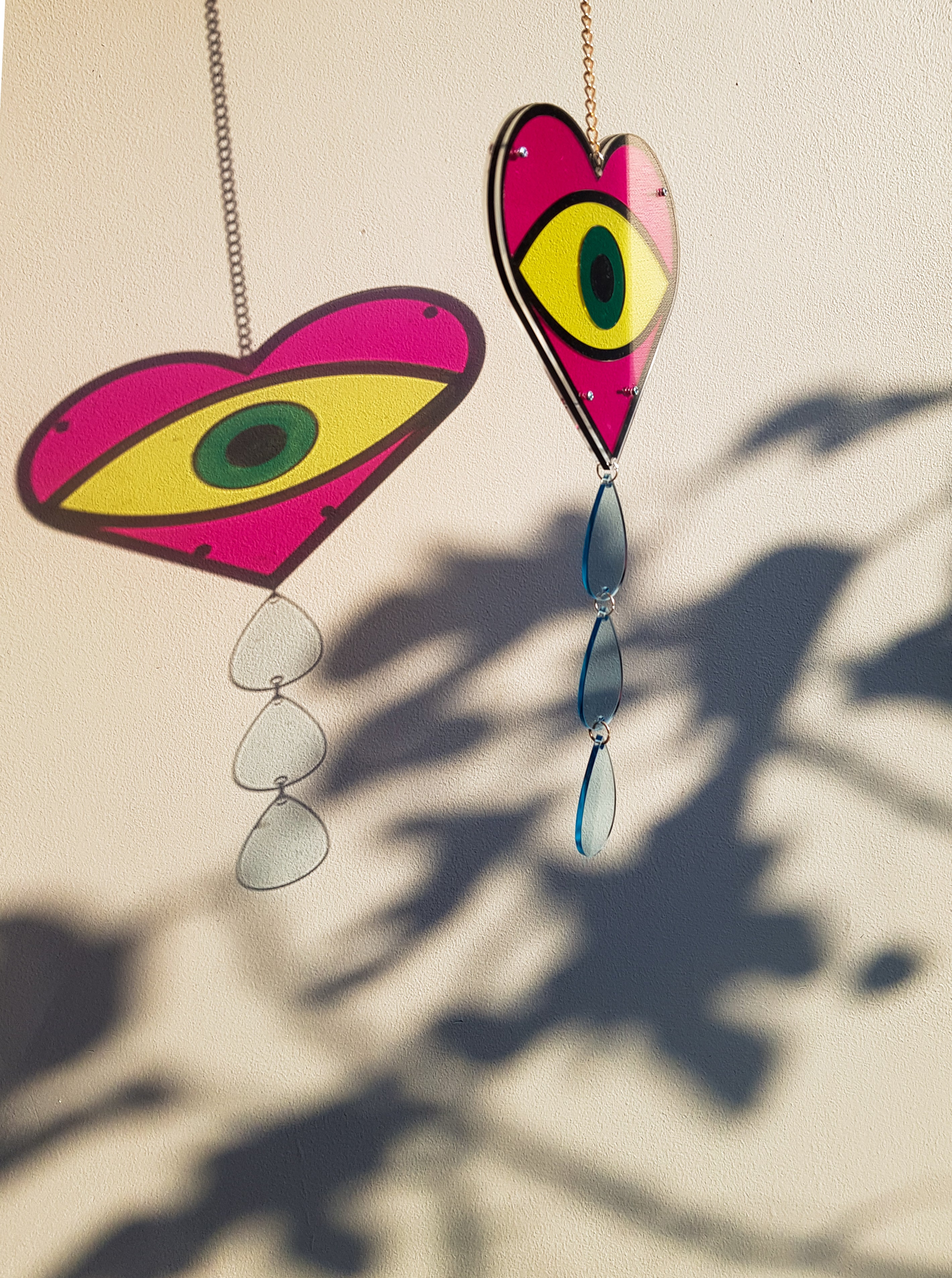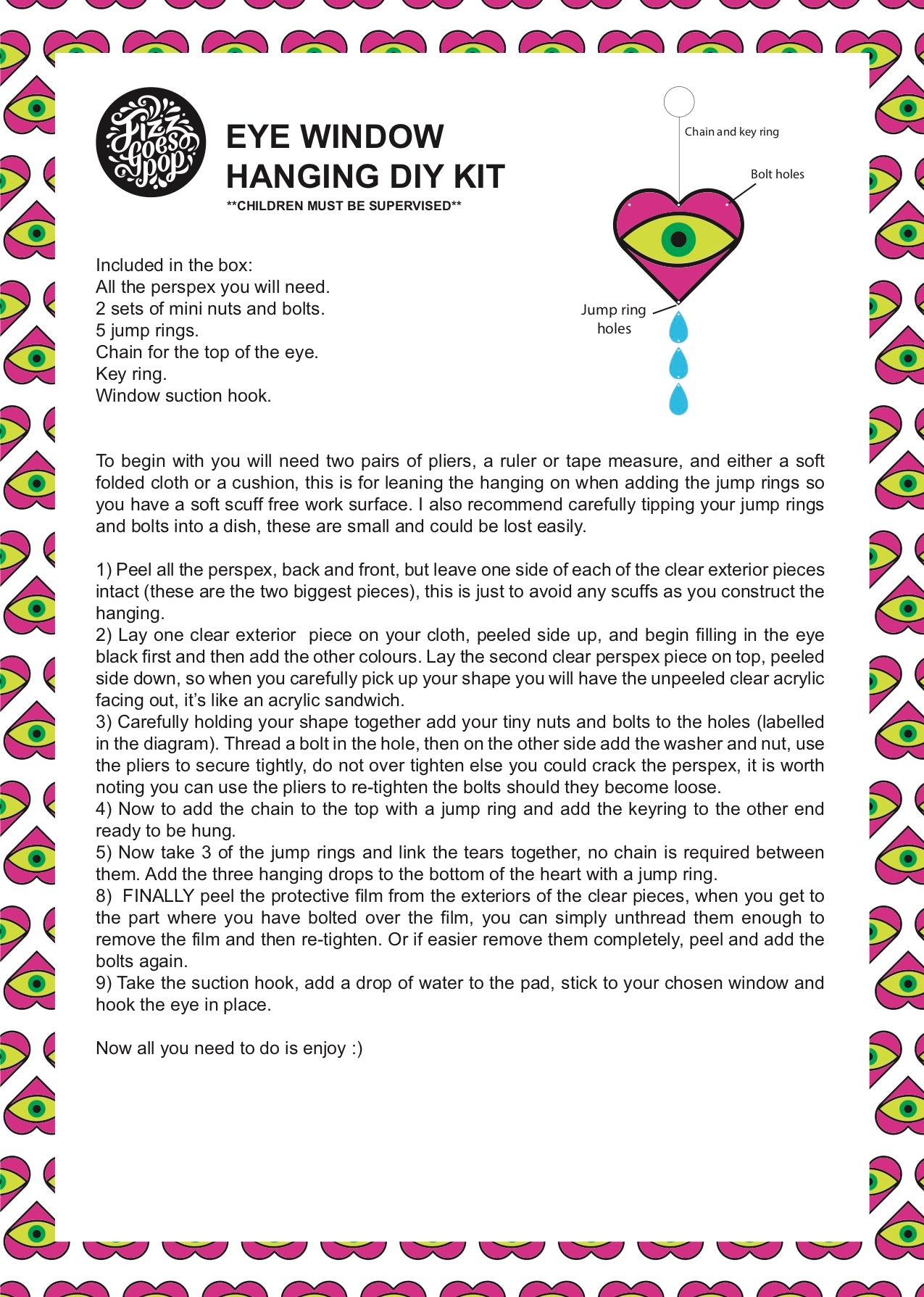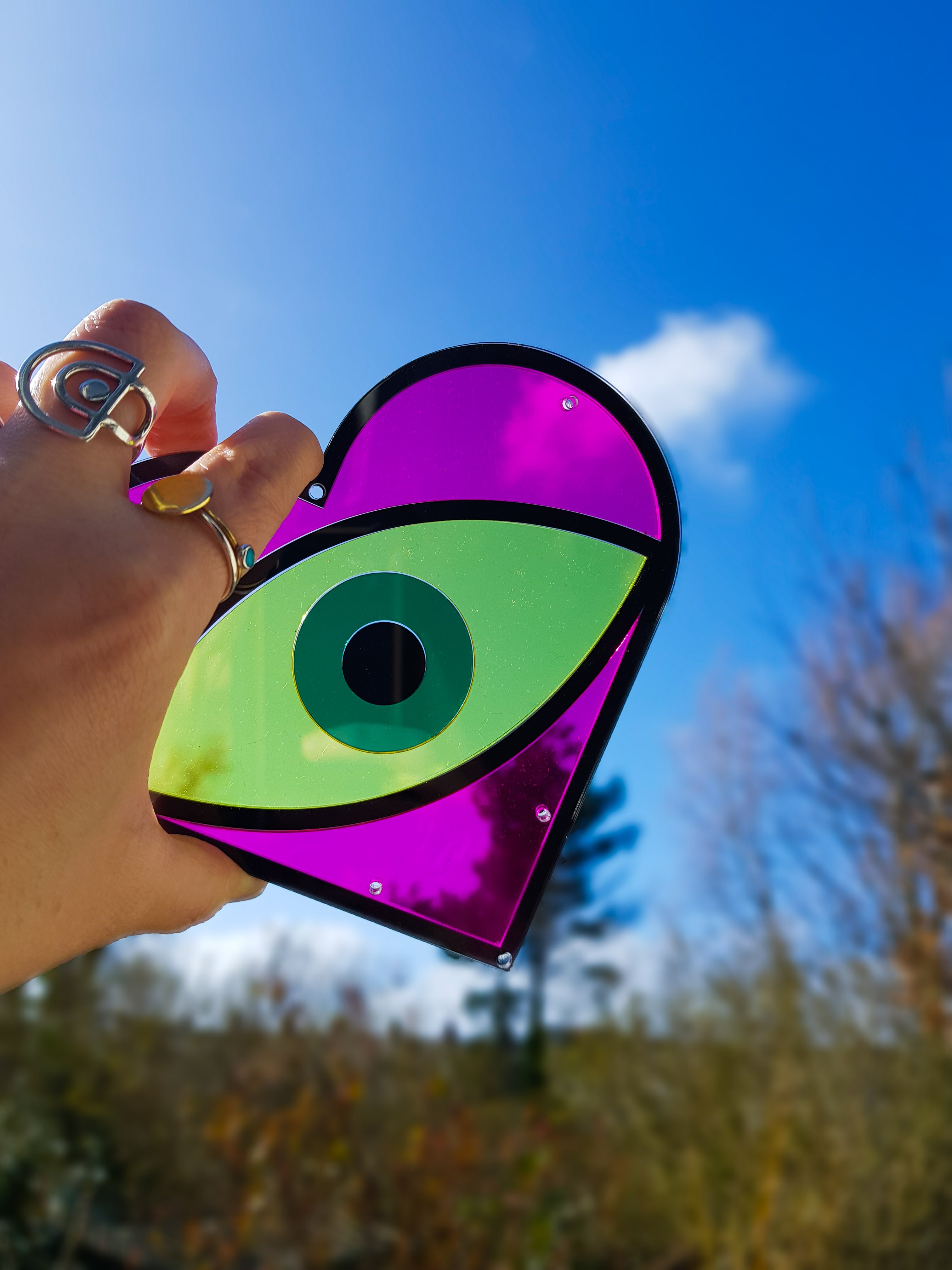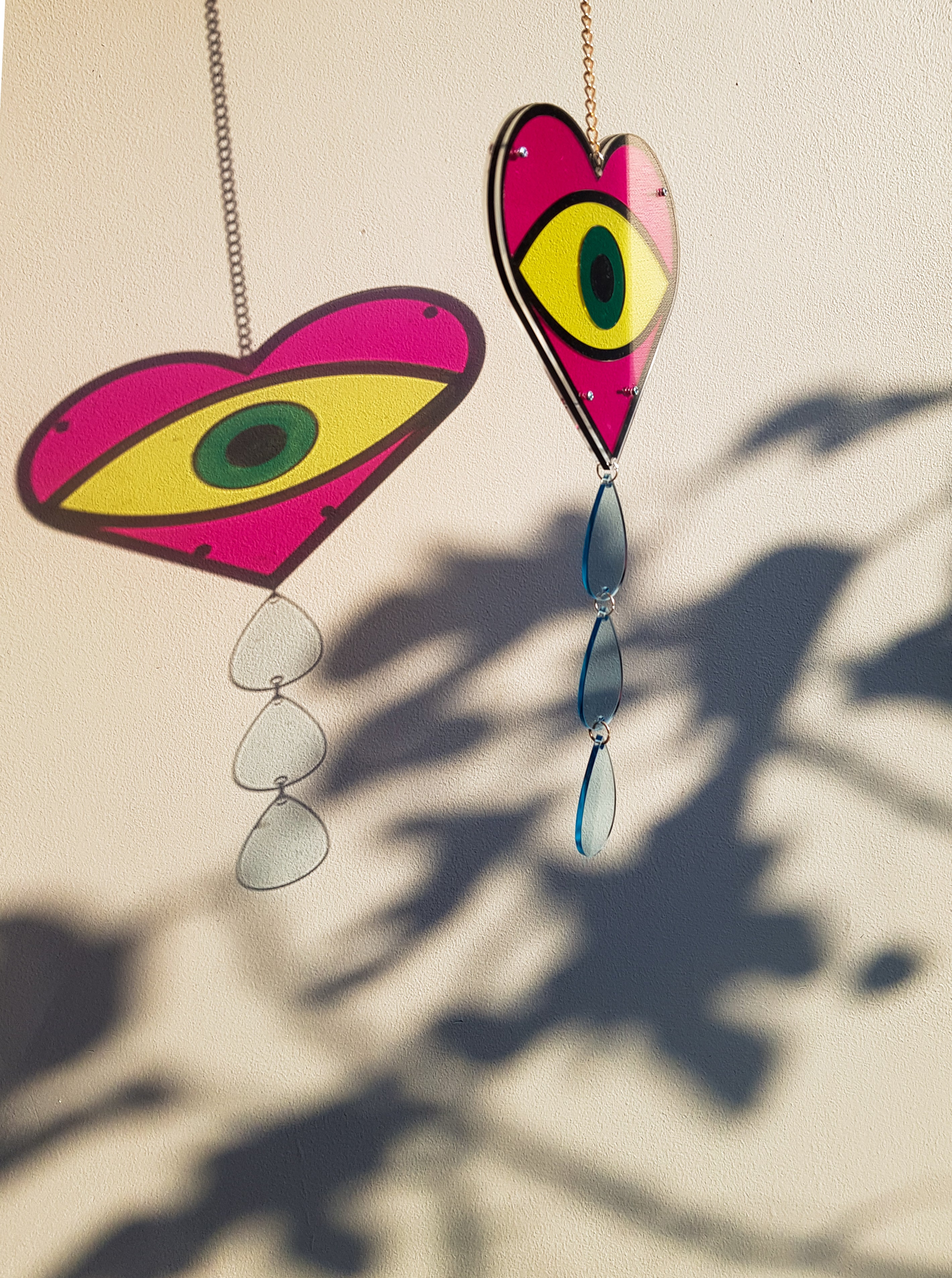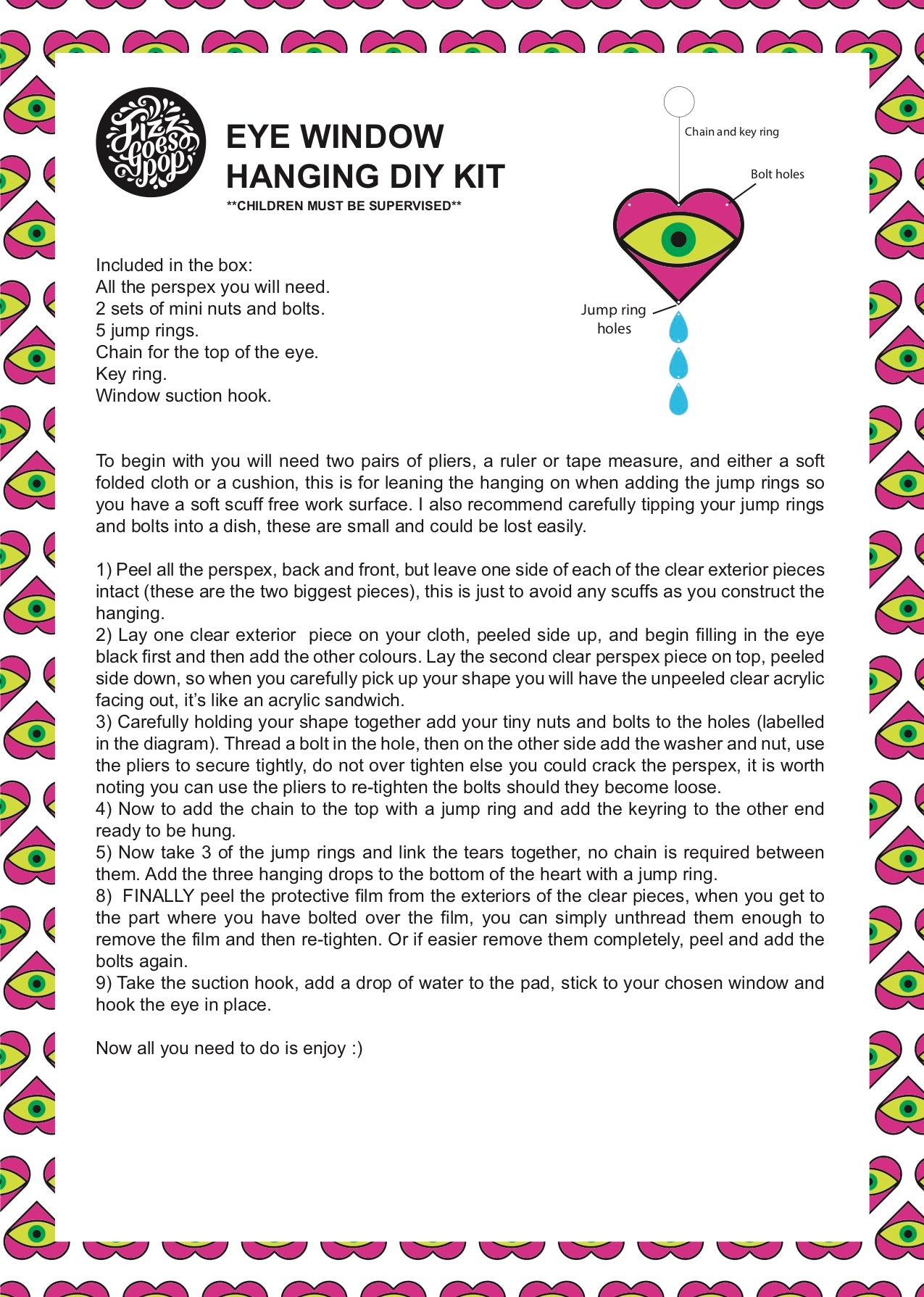 This Is The Craft Kit (eye)
A beautiful DIY perspex craft kit to create a window hanging.
Approx 20 x 20xm (at longest length).
In the kit you get all the pieces you need:
Unpeeled perspex, nuts and bolts, chain and jump rings.
I recommend having two pairs of long nose pliers to make this kit. 
This is a simple and effective kit with instant gratification, very fun to do with kids, but they must be supervised. 
These create such beautiful reflections in a sunny window and I am really excited to see how yours all turn out :)
Please check all details on delivery on my home page :)